Stuck for gifting inspiration? From sustainable accessories, fashion and fragrances, to lifestyle, tech and virtual cooking classes, here's our gender-neutral, sustainable Christmas gift guide to shop now.
Words Ingrid Walker, Hannah Kane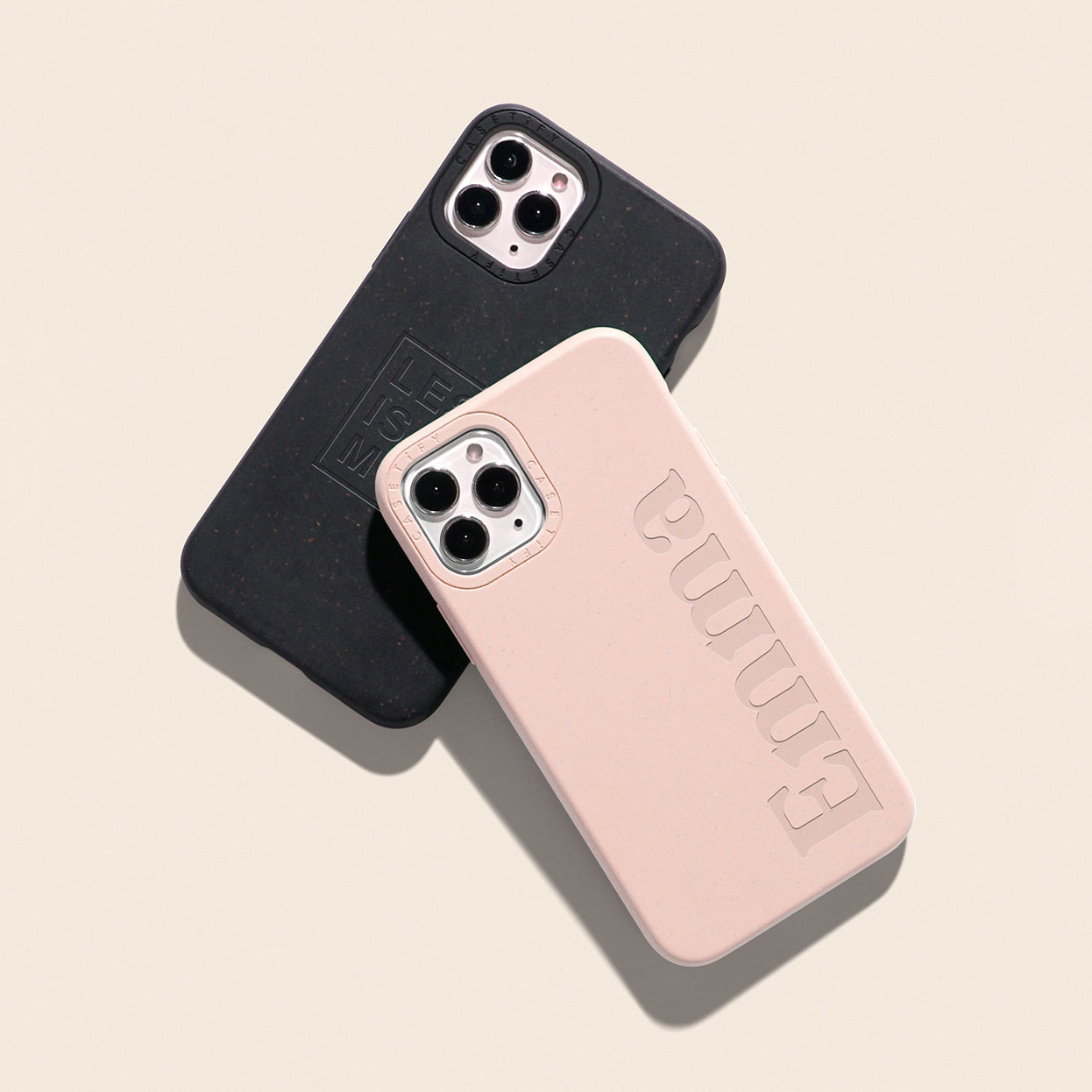 Biodegradable iPhone Cases, CASETiFY
Apple recently unveiled its latest iPhone 12, and you can be sure it will appear on endless Christmas lists. To protect your tech while also protecting the planet, the CASETiFY conscious collection offers a choice of compostable and biodegradable cases for every iPhone model, and each is customisable with your name. Matching compostable AirPods cases are also available. £35.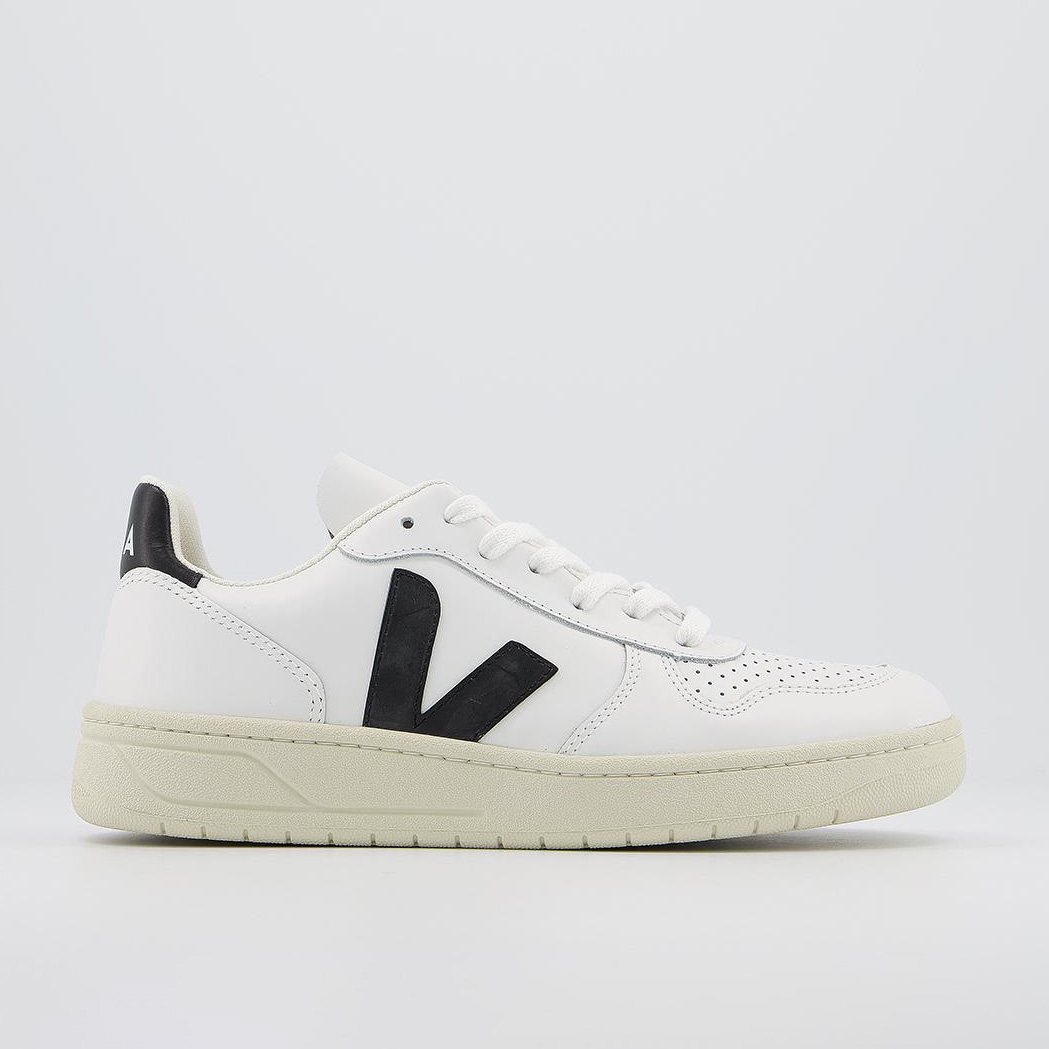 Give the gift of style this Christmas, with a pair of iconic Veja trainers. Made with fair trade and organic raw materials sourced from organic farming and ecological agriculture, Veja is one of the most ethical trainer brands out there. If you are looking for a clean, classic, contemporary gift that everyone is going to love, look no further. From £80.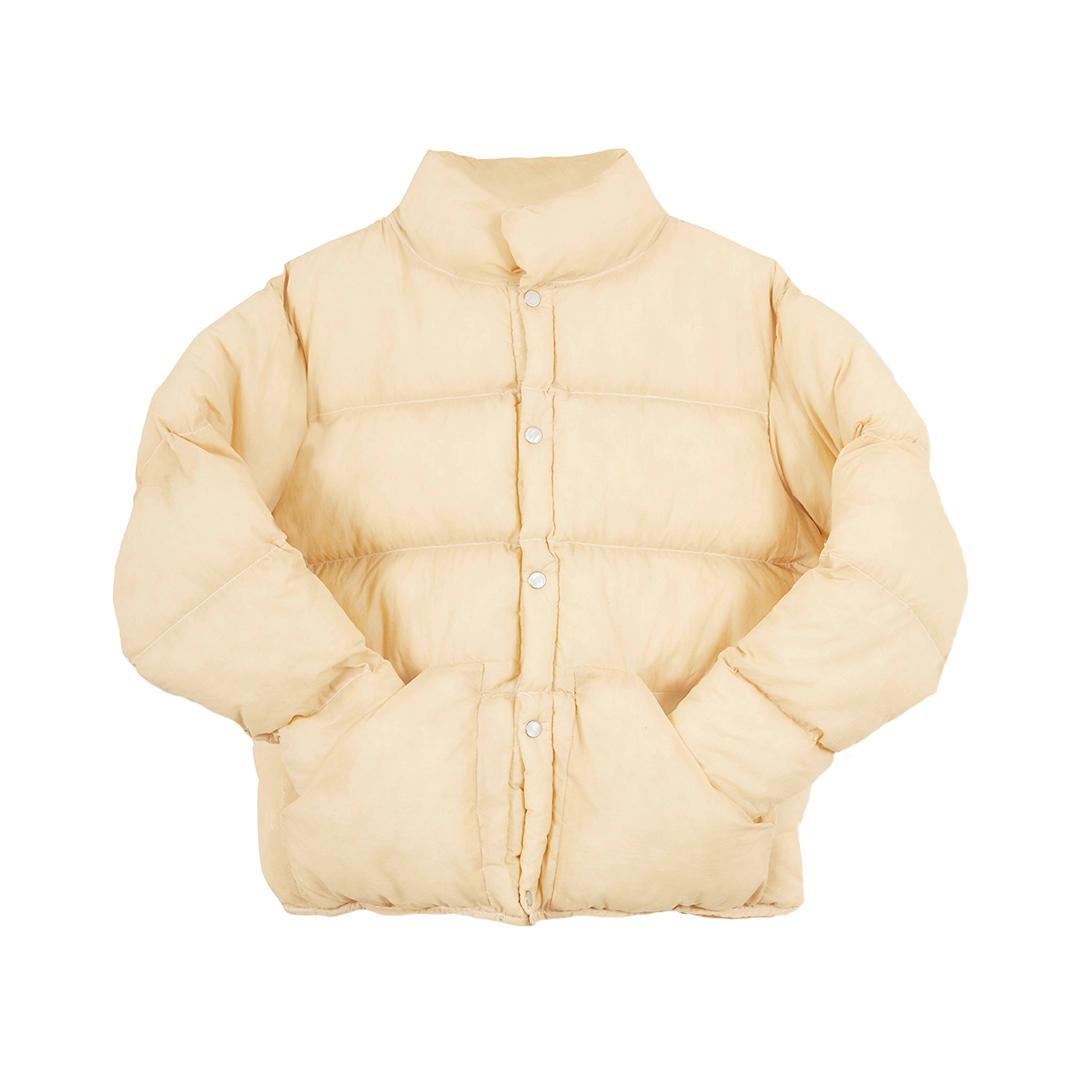 Waxed Puff Coat, Olderbrother
Portland-based brand Olderbrother is a go-to for eco and sustainable fashion aficionados. Founded by Bobby Bonaparte and Max Kingery, Olderbrother offers beautiful wardrobe staples, all made with natural materials such as hand beeswaxed organic Japanese broadcloth and dyes such as hibiscus, sustainable wood bark and turmeric. Highlights of their latest collection include the waxed puff coat in natural, perfect for the cold winter months. $650.00.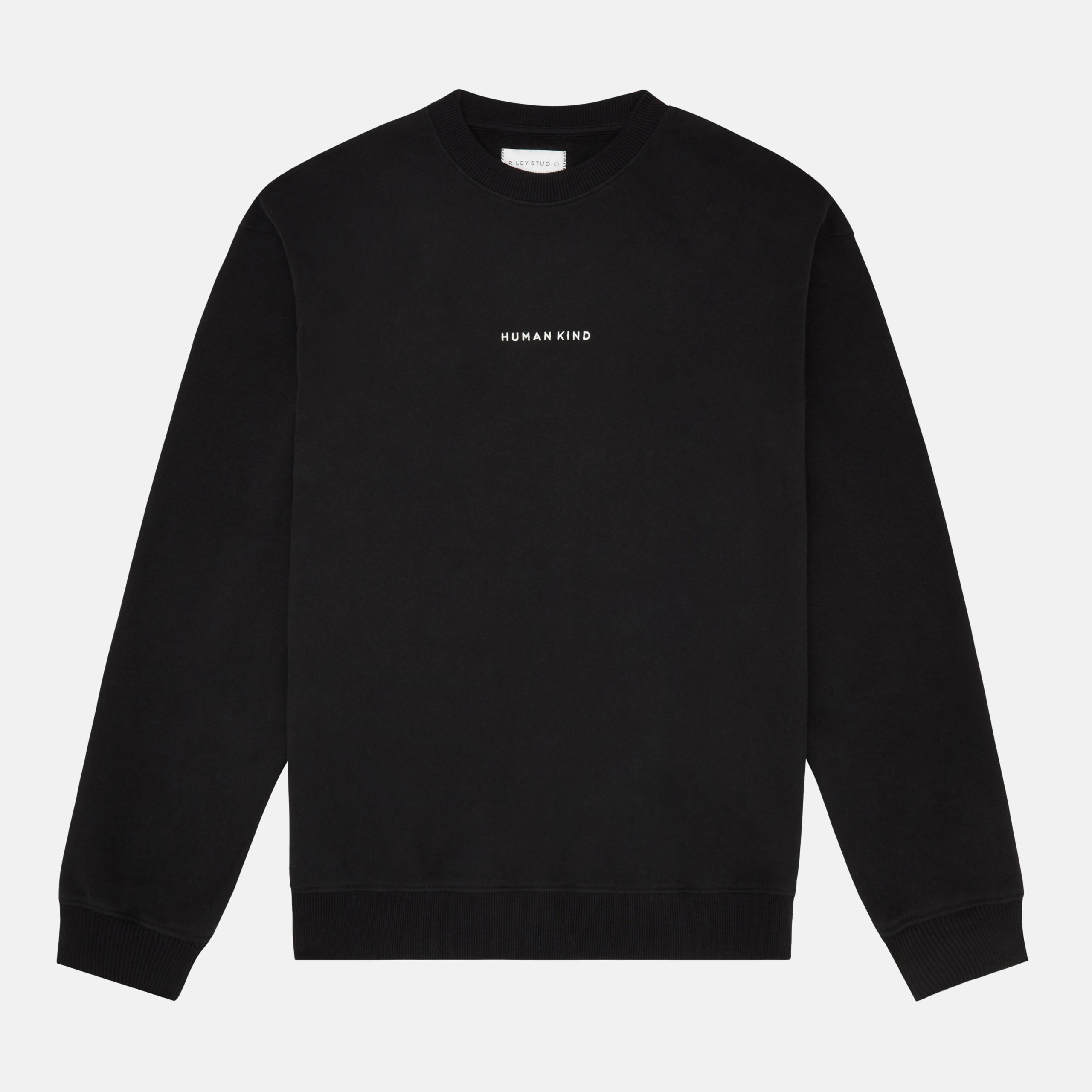 'Human Kind' Oversized Sweatshirt, Riley Studio
As most of us will be staying home during this year's festive season, luxury loungewear is the ideal gift. Riley Studio offers a streamlined collection of unisex wardrobe essentials, and our pick is their super-soft oversized 'Human Kind' Sweatshirt, made from a mix of up-cycled cotton and recycled plastic bottles. £110.00, matching track pants available.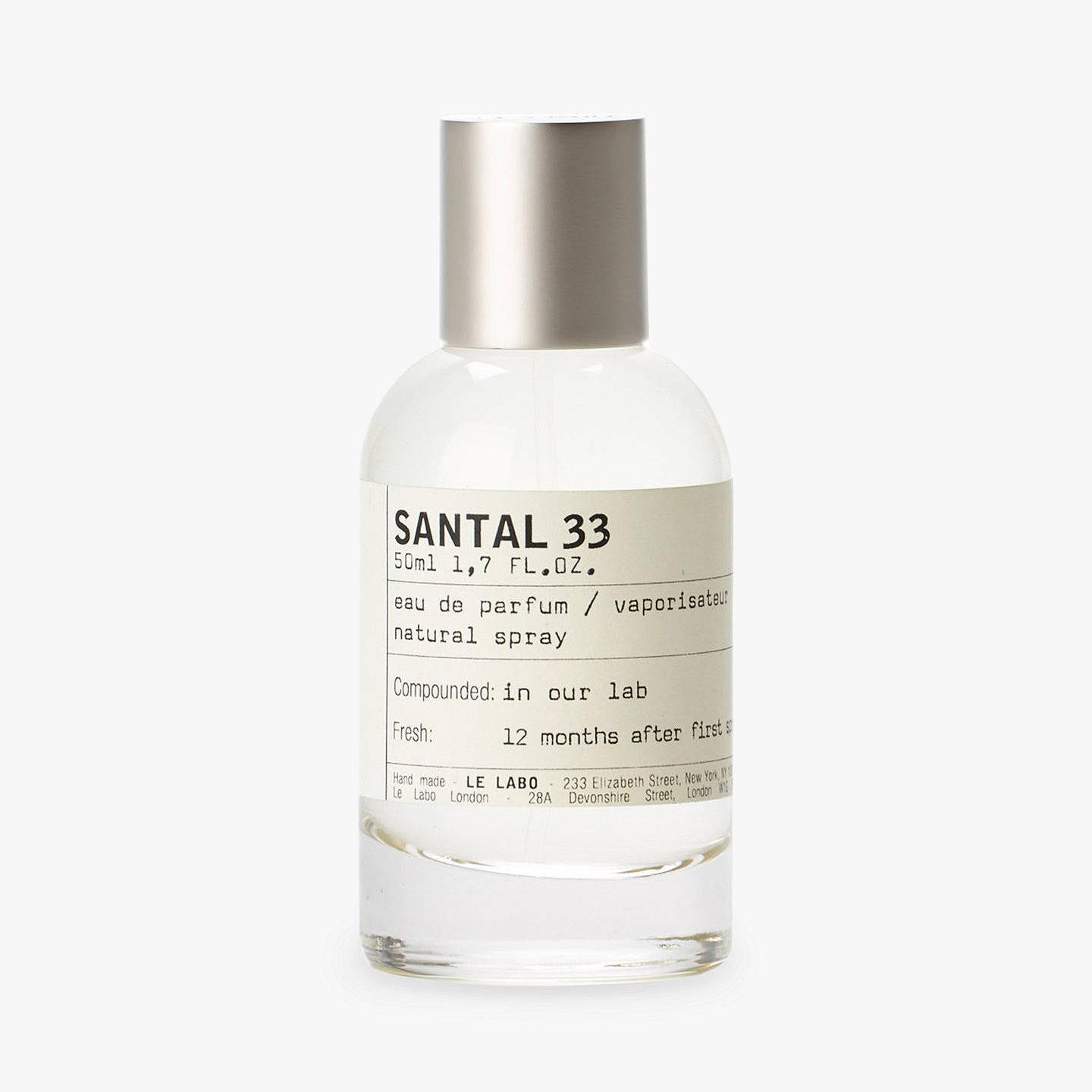 The signature scent from this artisan perfumer based between the fragrant fields of Grasse and the urban jungle of New York City, according to their words, evokes "An open fire…The soft drift of smoke…Where sensuality rises after the light has gone." With spicy, floral, leathery, woody and musky notes, it's an intoxicating perfume for all genders. £130 for 50ml.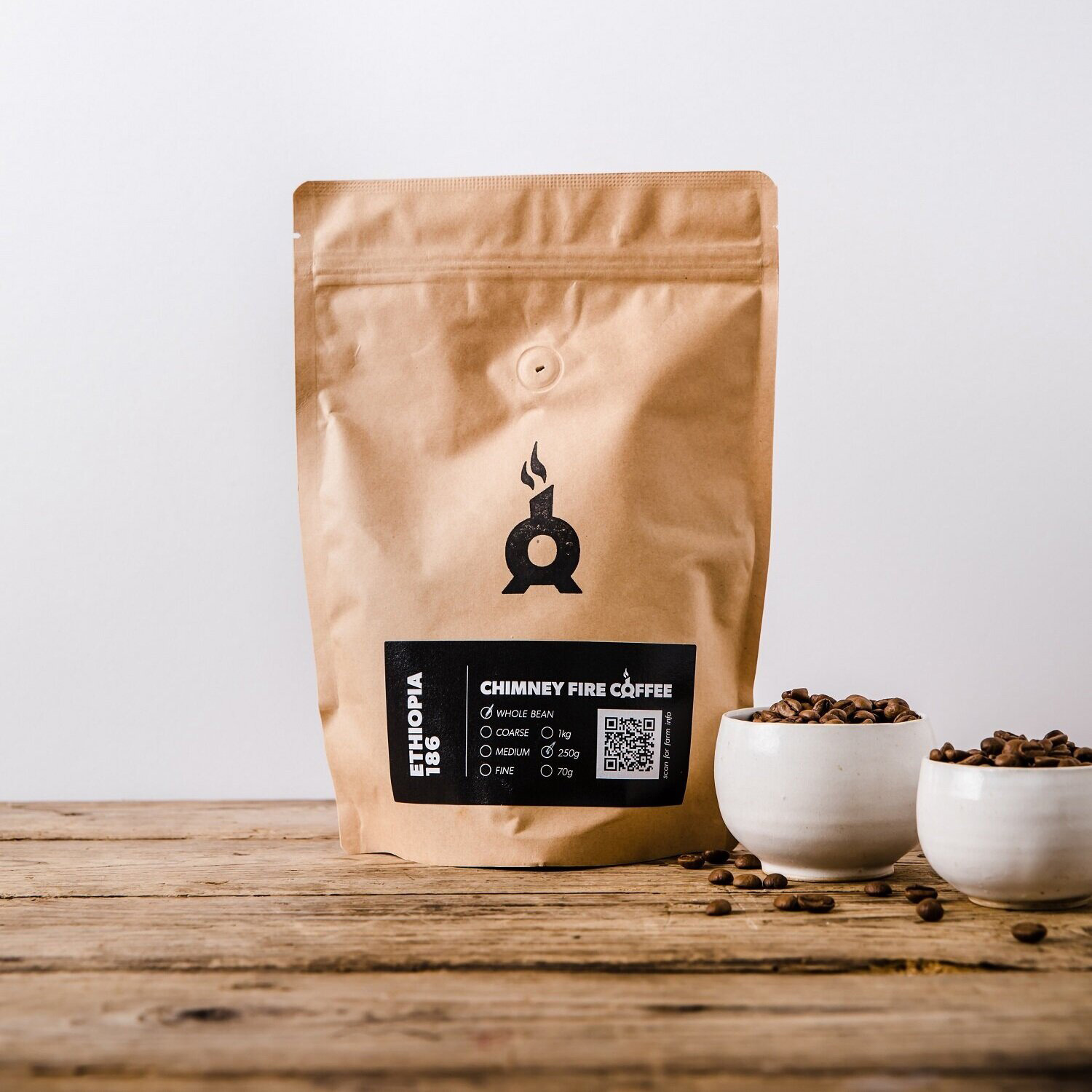 Coffee Subscription, Chimney Fire
For those who function best after a daily dose of caffeine, give the gift of a top-quality cuppa, with Great Taste Award winning Chimney Fire Coffee. This small batch roaster in the Surrey Hills offers coffee subscriptions to suit all tastes, consumption levels and budgets. Each roast is sourced from Colombian farmers, giving access to investment and professional advice to ensure that the farm is capable of becoming economically and environmentally sustainable. From £7 per month. 25p of every 250g bag of Discovery Coffee is donated to Re-cycle, donating refurbished bicycles to Africa to shorten commuting times to school for pupils in remote, rural areas.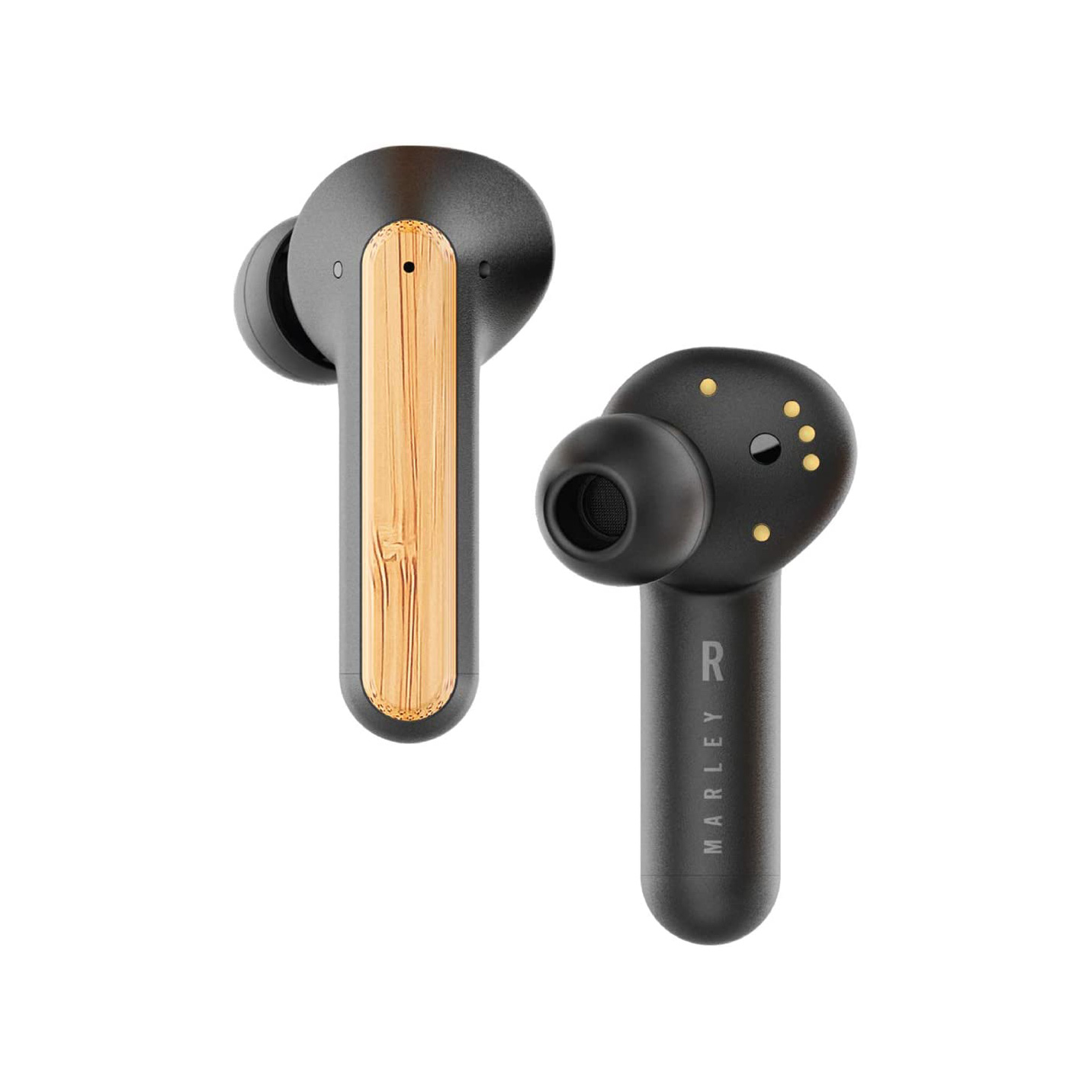 Redemption ANC True Wireless Earbuds, House of Marley
With active noise cancellation to help you focus on the music, these plastic-free and high performing earbuds are made from natural bamboo, wood fibre composite and regrind silicone. The perfect balance of form and function, they are sweat-proof and weather-resistant, with 7-hour battery life, and quick charging. Project Marley also supports reforestation projects and has strict forced labour policies in its manufacture.   With credentials like this, if you want to listen to Christmas guilty pleasures, no one's judging. Now £149.99.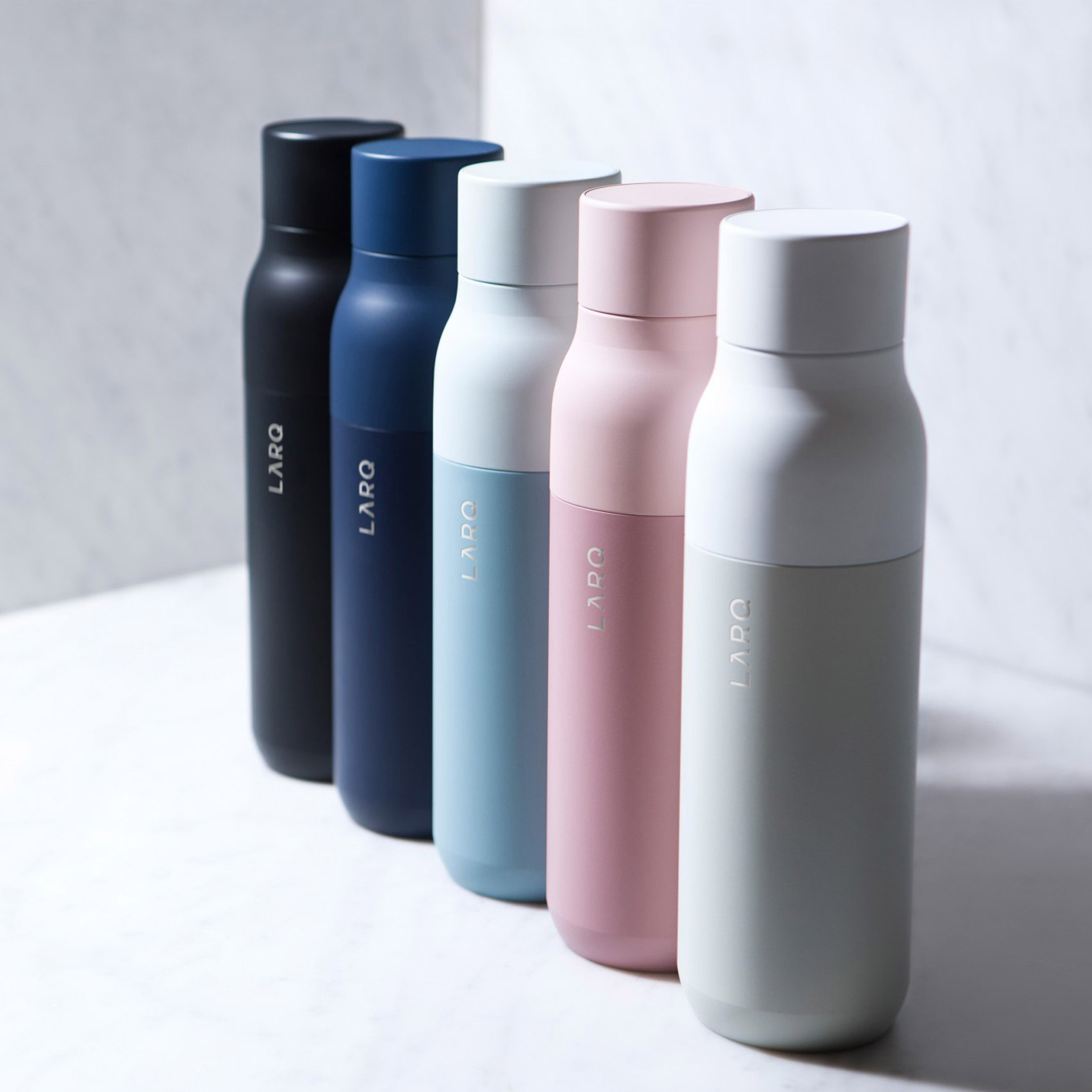 Self-Cleaning Water Bottle, LARQ
In the UK 7.7 billion plastic water bottles are used each year, and you could help your giftee do their part by gifting a top-of-the-range LARQ water bottle. Available in 6 chic colours, LARQ is the world's first self-cleaning water bottle and water purification system, using UV-C LED light to eliminate up to 99.9999% of bacteria and viruses from your water. It also does the job of your typical flask keeping cold things cold for 24 hours and hot things hot for 12 hours. Perfect for those who love to travel. £95.00.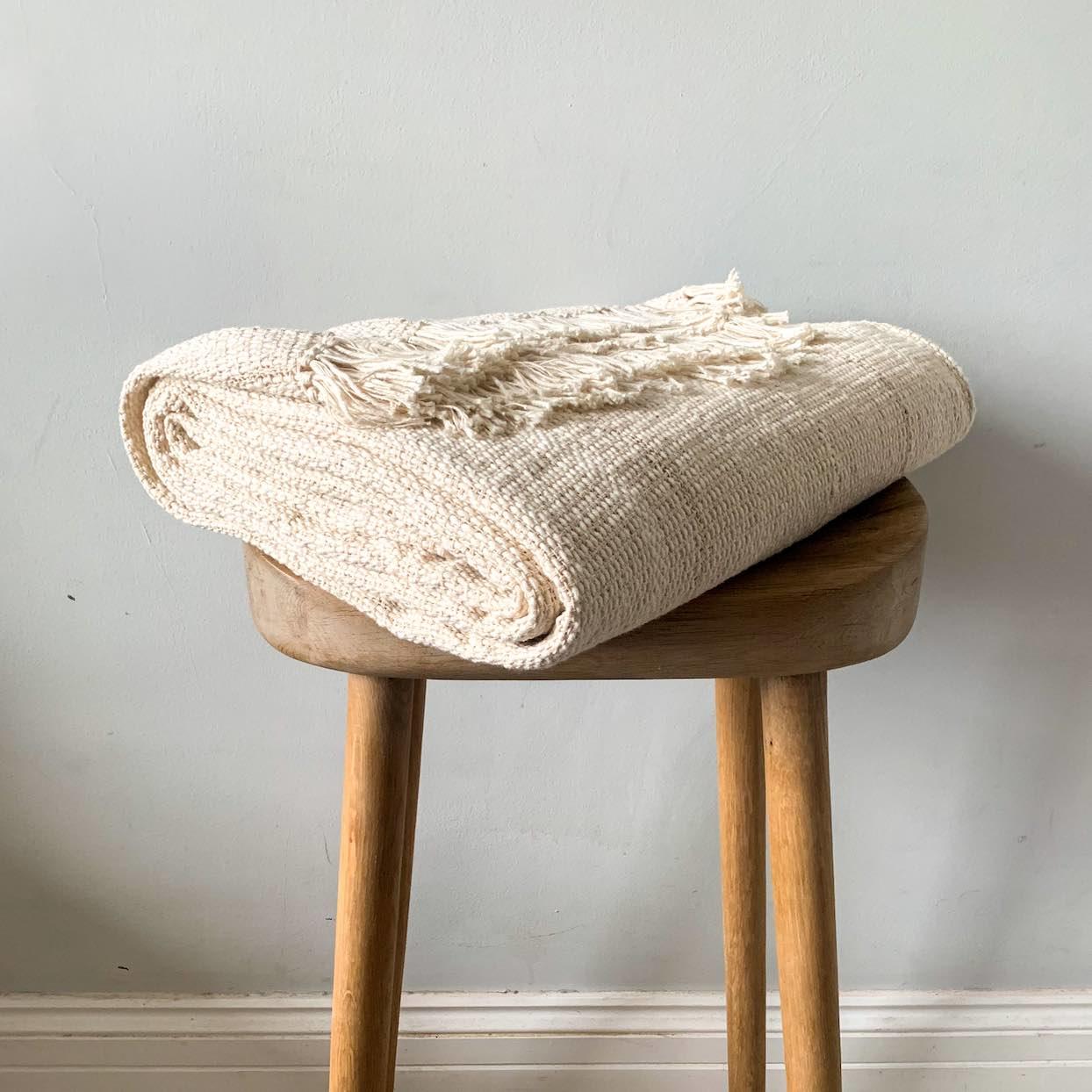 Handwoven Cotton Throw, Wearth London
Artfully understated, this luxurious natural throw made with 100% cotton, handmade by skilled Zambian artisans will bring extra comfort to any home. Neutral in tone and non-scratchy, this  throw works in a multitude of rooms and will be a gift cherished for years to come. £89.99.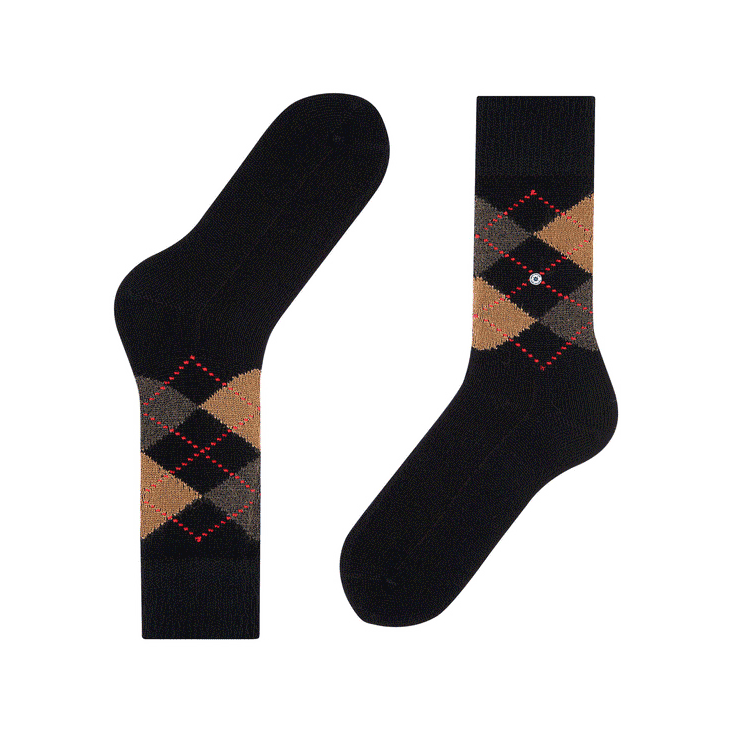 Gone are the days when socks were considered a dull gift with stylist secret Burlington, who purvey a dazzling array of sock designs from classic, to trend led, and sporty. This season we love the traditional  Argyle, the diamond with overcheck, popularised as a sock pattern by Scottish clan the Campbells of Argyle in the 18th century. From £12.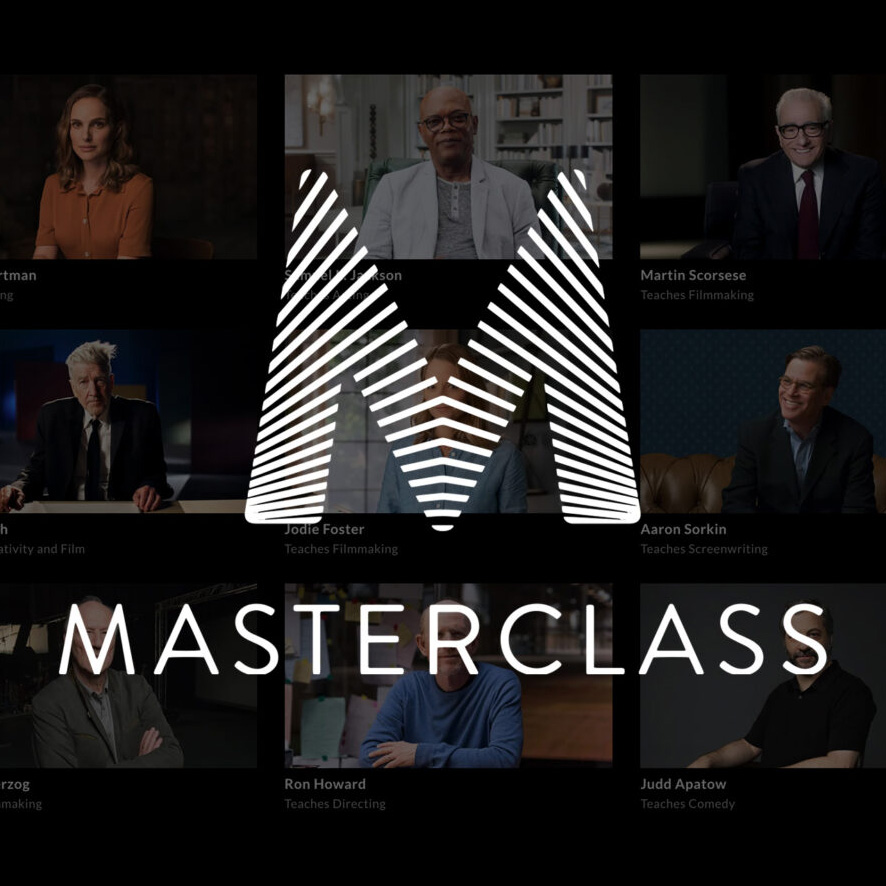 Online Learning, MasterClass
For a zero-waste, uplifting gift that could lead to something life changing, gift online learning from sector leaders MasterClass. A year's subscription gives access to lessons and content from over 90 of the world's most esteemed experts on their subject matter, such as Alicia Keys on songwriting, Marc Jacobs on fashion design, Gordon Ramsey on cooking, and Starbucks CEO Howard Schultz on business leadership. Take advantage of their current two for one offer on memberships, for the perfect gift for you and a friend to enjoy together. £170 for 2 – limited time only.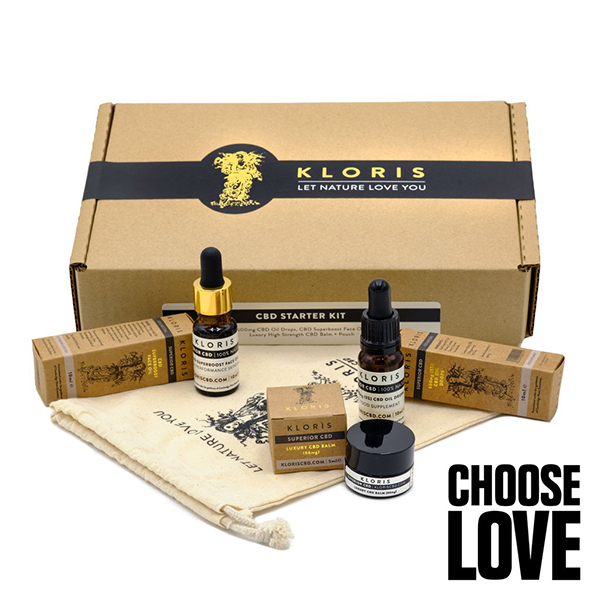 Alongside the most wonderful, Christmas can also be the most stressful time of the year. Not to mention it comes at the end of a particularly trying 2020. With that in mind, the benefits of cannabis sativa seed oil to aid sleep, and alleviate pain, stress and anxiety have become increasingly popular, and Kloris' potent starter kit for newbies to the CBD journey contains oral drops, a travel sized pot of CBD balm and their signature Superboost Face Oil which is a powerful antioxidant for the skin. Vegan friendly, and THC free, the only thing getting baked will be the Christmas cake. £88, including £5 donation to the Choose Love charity for refugees.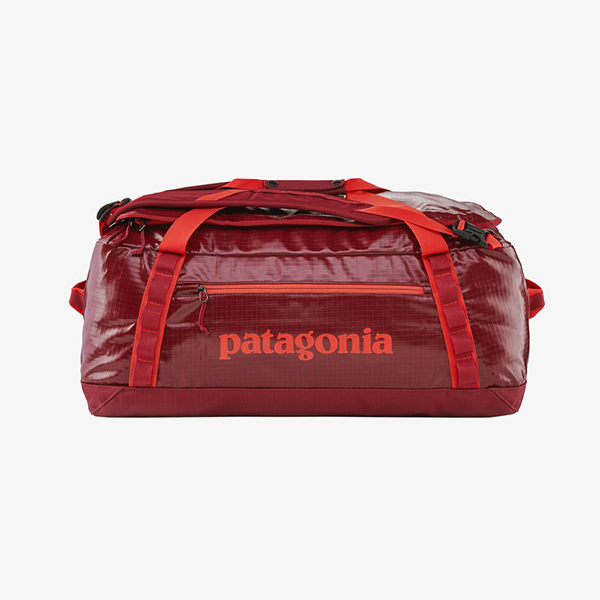 Black Hole Duffel Bag, Patagonia
Patagonia has gone from climbing gear outfitter to bona fide cool brand status, and since its inception 40 years ago the company has maintained true to its nature loving roots and supported countless conservation projects and pioneered its "Reduce, Repair, Reuse, Recycle" mantra. The Black Hole Duffel bag is made from durable, weather-resistant and 100% recycled polyester ripstop, features removable, ergonomic shoulder straps so you can carry it like a backpack, useful internal pockets and is available in 11 contrasting shades, with Roamer Red being our festive favourite. £110.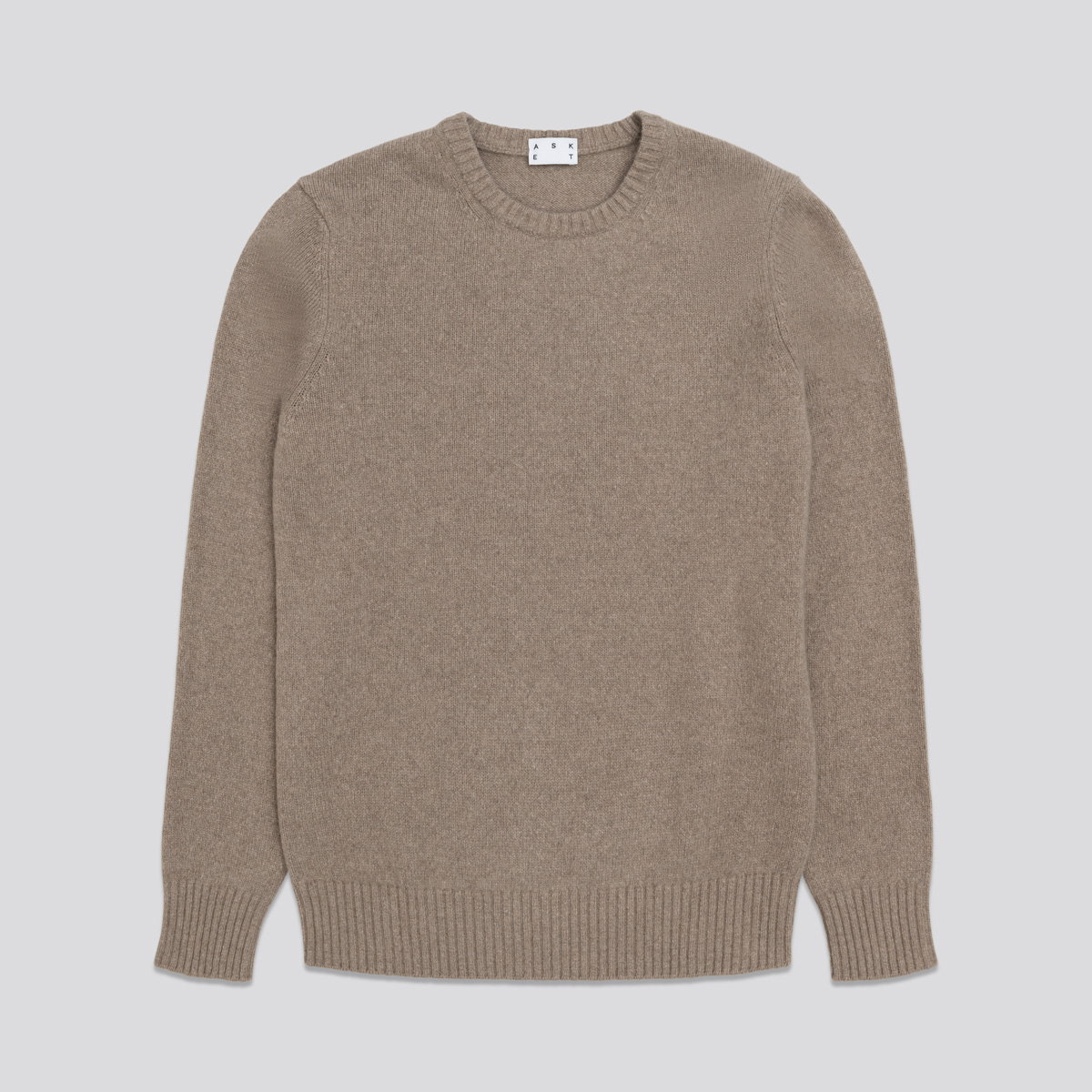 Recycled Cashmere Jumper, ASKET
Knitwear never goes amiss at Christmas, especially a luxury staple. Swedish brand ASKET remasters the cashmere sweater from 100% traceable, 97% recycled and mechanically dyed cashmere, which is available in a timeless palette of dark grey, light grey, light brown and navy. Styling tip: buy a size up and wear a light, long-sleeved T-shirt underneath to reduce washing. £155.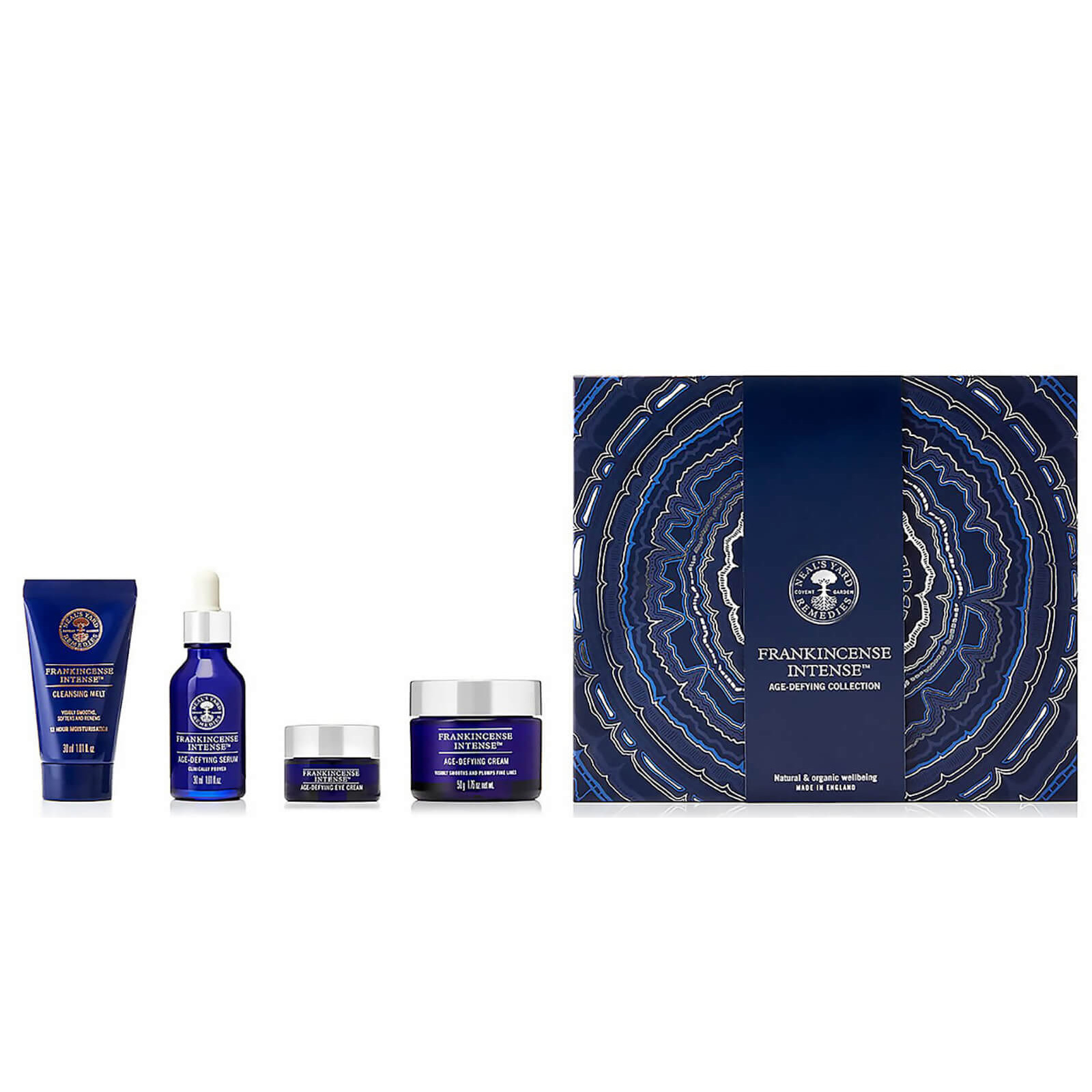 Frankincense Intense™ Age Defying Collection, Neal's Yard
Nothing says Christmas like Frankincense, and one of Covent Garden icon Neal's Yard Remedies most popular (and effective) ranges is its Frankincense Intense™ Age Defying Collection. Available in serum, cream, eye cream and melt, each product is infused with the precious essential oil frankincense, known for its calming and aromatherapeutic benefits. For this gift-set, Neal's Yard has also partnered with World Land Trust, a charity protecting more than 774,000 acres of threatened habitat in Africa, Asia, Central and South America. £160.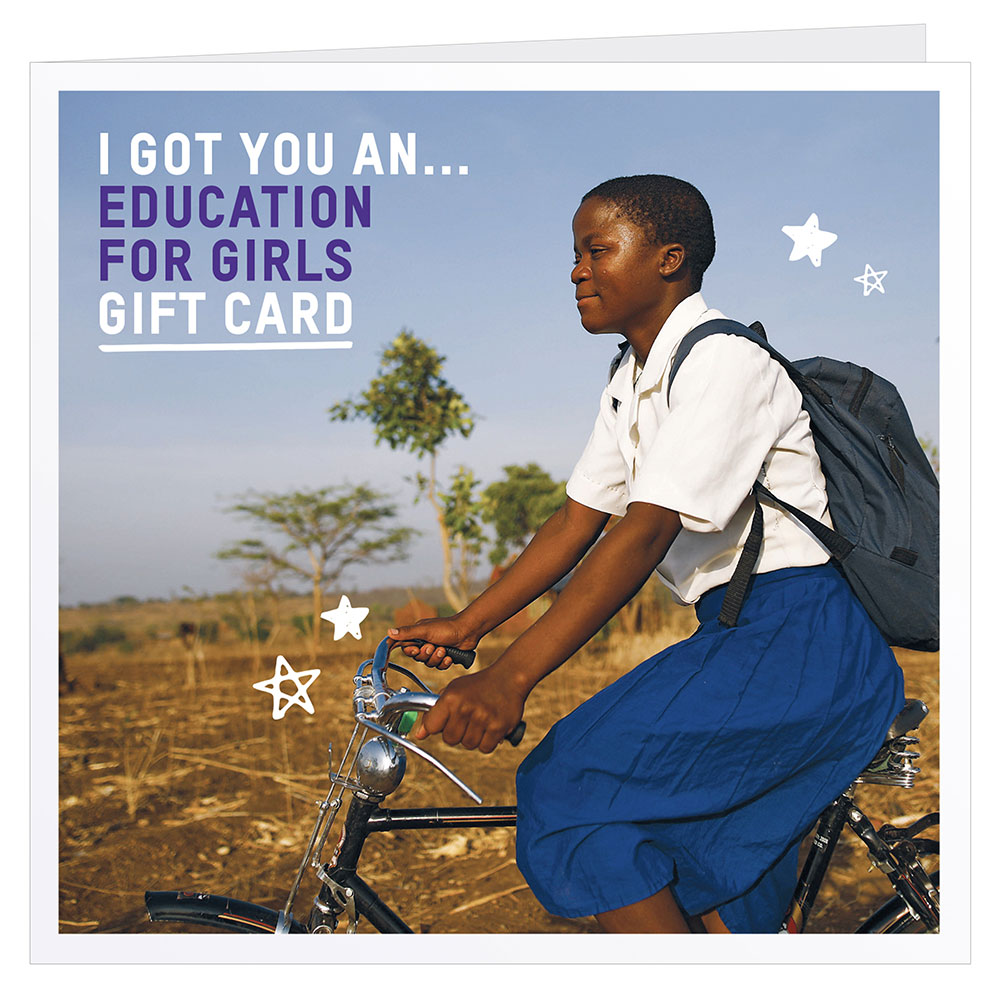 Education for Girls, Oxfam Unwrapped
Often, the best gifts are intangible, and on behalf of a loved one you could give the gift of education and a better tomorrow for young women through Oxfam funded reading clubs and support for teachers, as well as exerting pressure on governments to invest in girls' education. One project, in Niger, was in response to 700,000 girls of school age missing out in an education. £20.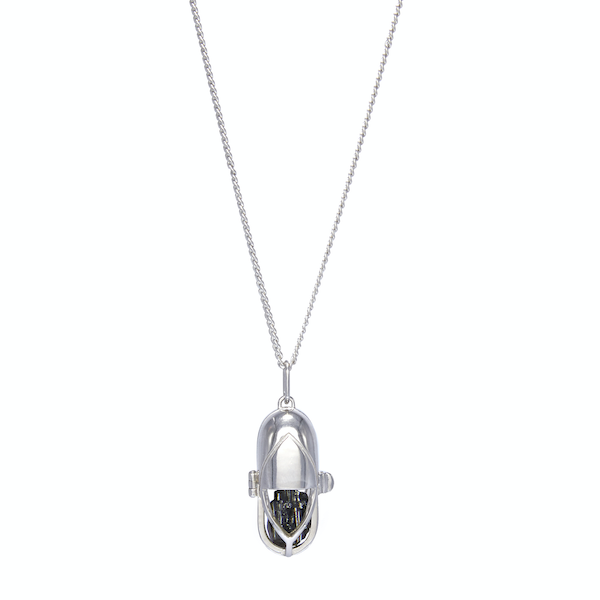 Capsule Crystal Pendant, Capsule Eleven
This brand new demi-fine jewellery launch has really caught our imagination with pieces that fuse modernist design with ancient amulet-wearing philosophies, drawing upon the designer Natalie Benmayor's Egyptian heritage. The debut collection has plenty to choose from for your fashion forward friends, and many of the items are functional, acting as vessels to enclose crystals or wellness products such as CBD. Pieces are designed to be durable, made from recycled fine metals, with many 18ct or 24ct gold-plated. It's hard to choose just one piece, but for the sake of this list,the Capsule Crystal Pendant is a real talking point, and surprisingly wearable and comes with an option of 9 different crystals known for their healing properties. £240.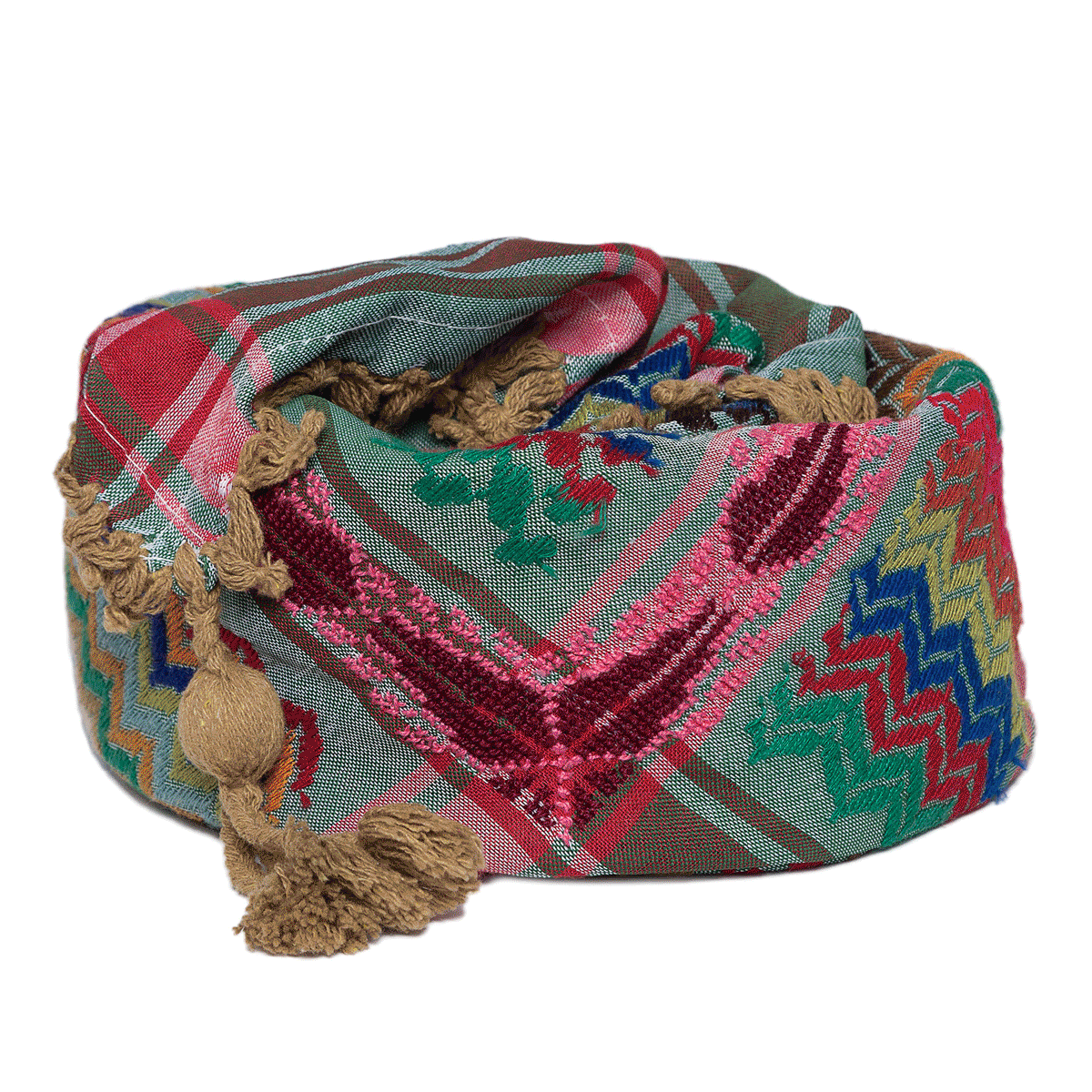 At some point in their lives everyone should own a Keffiyeh, the multipurpose square of cloth used in the Middle East as a scarf, hat, and as sun and sand protection – eternally useful when travelling. This elevated version is made in Jordan and embroidered by SEP (Social Enterprise Project)  in the Jerash "Gaza" Camp. Working with artists and craftswomen, who happen to be refugees, they pay above-market rates and allow people to retain a sense of pride and dignity in their work. Each item is as unique as the woman who hand-embroidered it. £68.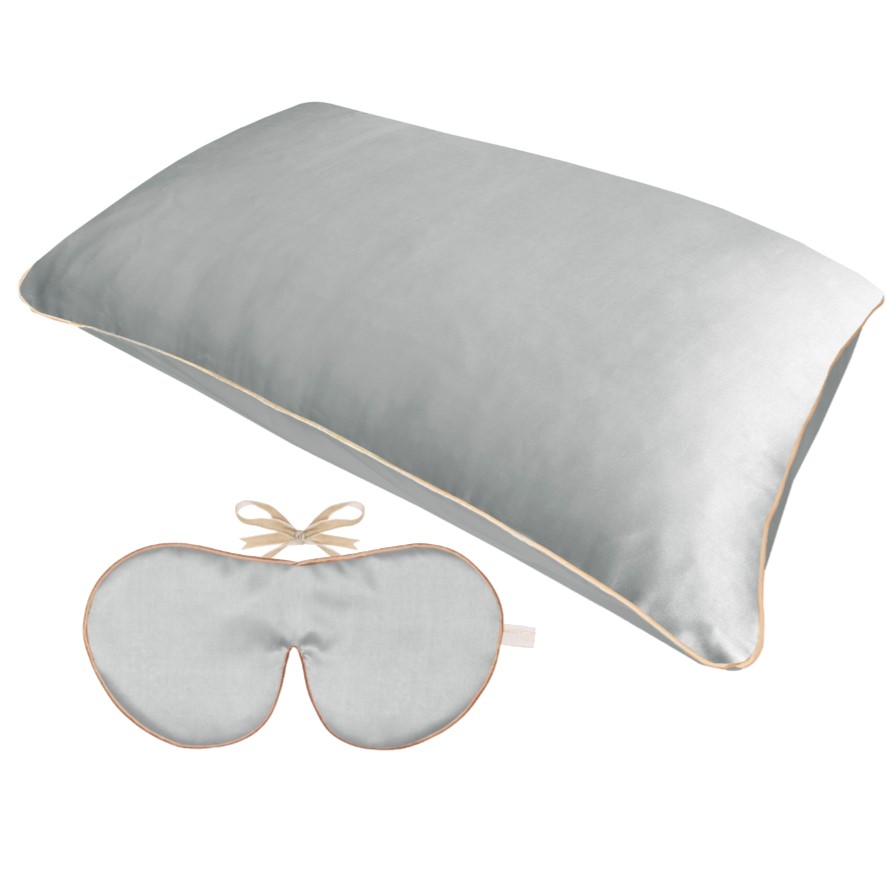 Holistic Silk Rejuvenating Sleep Set
Sleeping on silk is a game-changing experience. Gentle on skin and purportedly good for wrinkles, it's major win is the ability to make the unruliest of bedhead frizz a thing of the past, with the potential to help us get better, deeper sleep. Holistic Silk's Pure Silk Rejuvenating Sleep Set is ethically made in India from Mulberry silk, this set includes a quality 22-momme pillowcase, with elegant, piped French seams and a no gape closure, and a 100% Mulberry silk eye mask, hypoallergenic, which is tailored to be comfortable and block out light. £136.00.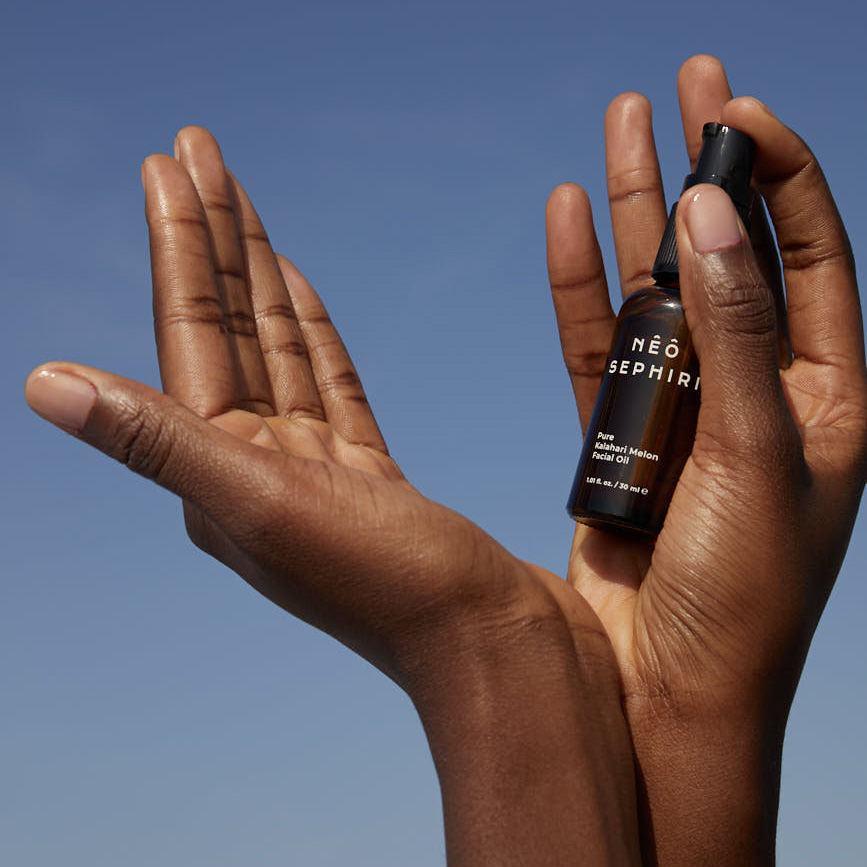 Nêô Sephiri – Launches Pure Kalahari Melon Facial Oil
Nêô Sephiri translates as "secret gift" in Tswana, the language spoken on the South African farm where the Kalahari Melon is harvested. This fragrance-free lightweight facial oil contains 70% omega 6 linoleic acid, an essential fatty acid, and high potency vitamin-E, which works to boost moisture and target skin cell recovery, as well as controlling sebum production. Fully traceable and vegan, this new brand won two 2020 Global Green Beauty Awards. £85.00.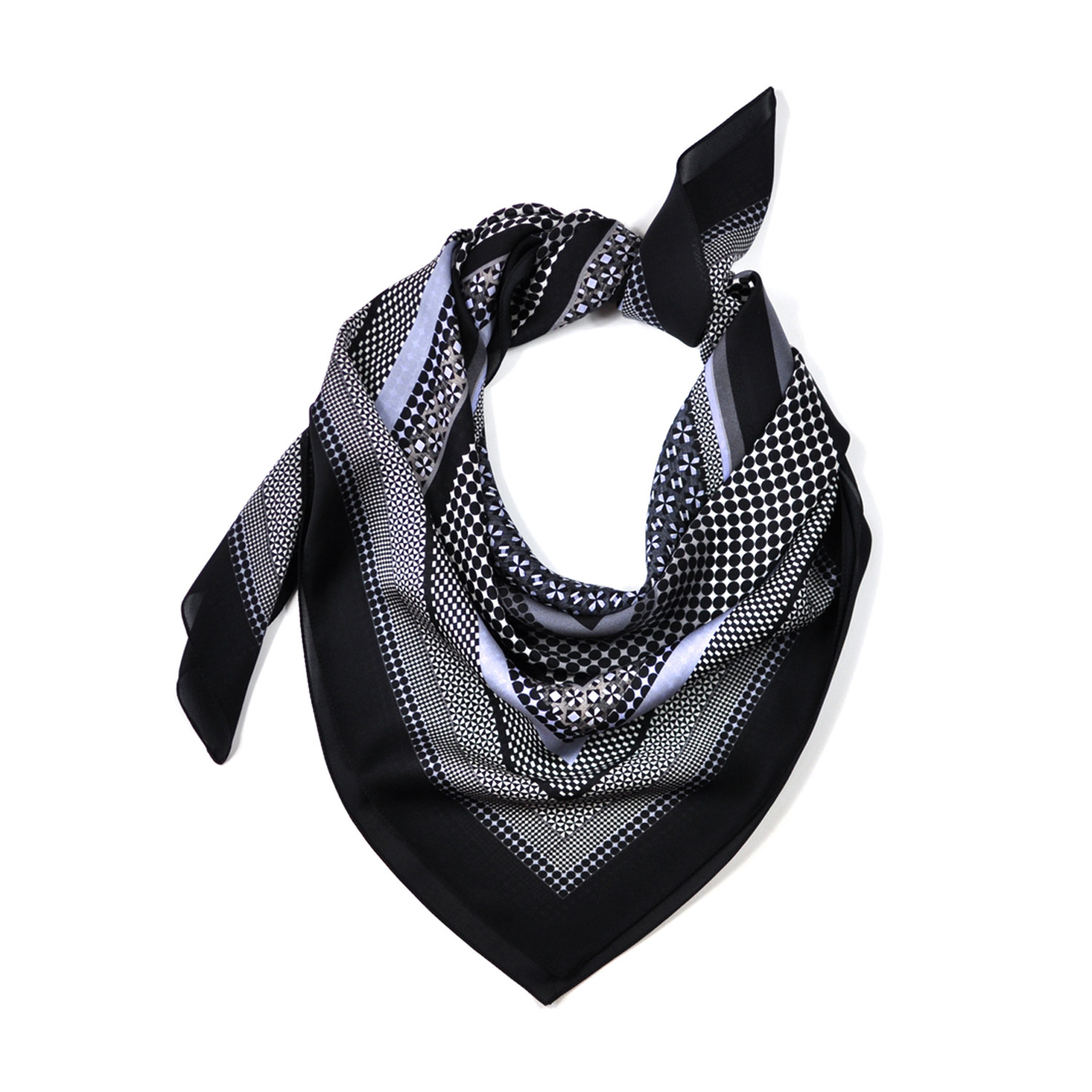 A silk neck scarf adds the finishing touch to any outfit,  but often the effect can look more retro than intended. This tonal camouflage and marble print necker feels more modern than most, making it perfect for zhuzhing your usual wardrobe. Produced in the UK and hand-finished by founder Melanie Laslett in her south coast studio, a Laslett England scarf triumphs in quality and craftsmanship. £65.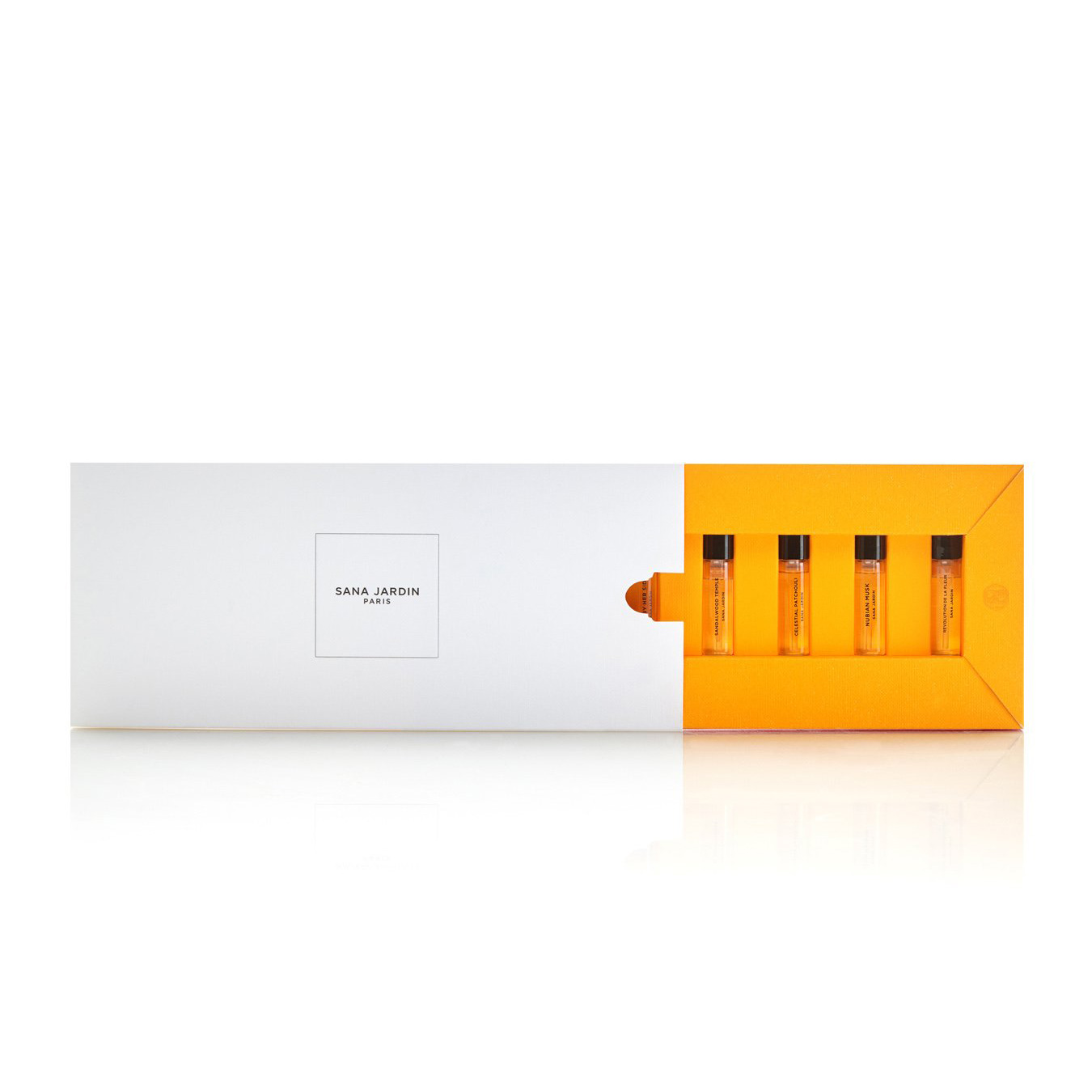 Sana Jardin discovery set
Demystify fragrance gifting with Sana Jardin's Discovery Set, a multifaceted library of the socially conscious brand's entire fragrance collection: Berber Blonde, Tiger by Her Side, Savage Jasmine, Sandalwood Temple, Celestial Patchouli, Nubian Musk, Revolution de la Fleur and Jaipur Chant. The company empowers their female team of indigenous Moroccan flower harvesters with the skills and materials to upcycle its petal distillation by-products such as candles and flower-water to sell for their own, 100%, profit. These microenterprises can provide a year round income for the women. £30.00.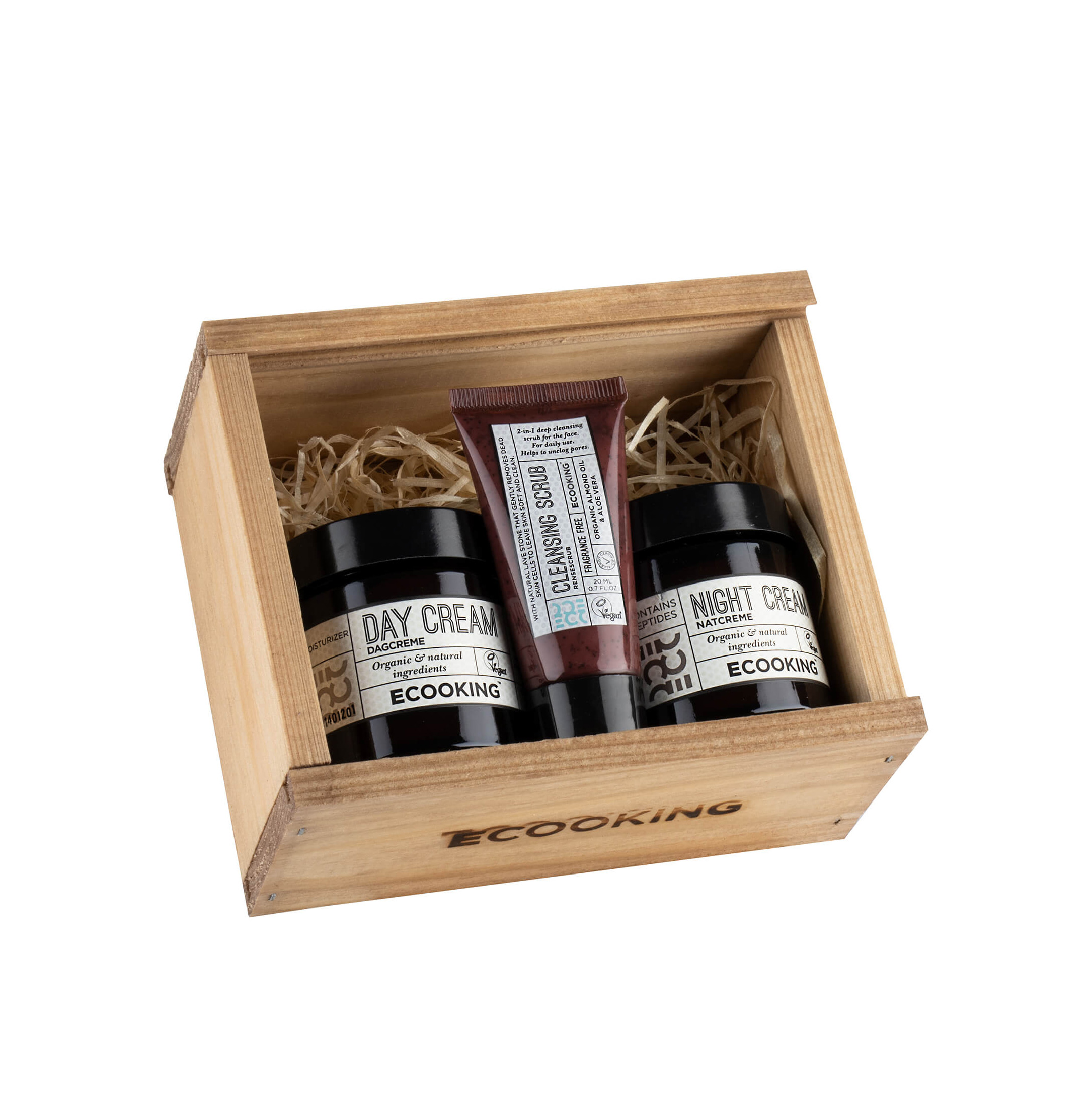 Ecooking Day and Night Gift Set
Skincare enthusiasts will love Danish brand Ecooking for their 100% organic products and sustainable, recyclable packaging. Effective yet gentle, Ecooking's Christmas gift set includes a day cream, night cream and miniature cleansing scrub, which nourish, rejuvenate and boost radiance. Ingredients such as Hyadisine, Trylagen and Argireline are all proven to transform dull winter skin. This is minimal Scandi skincare at its best. Was £68, now £47.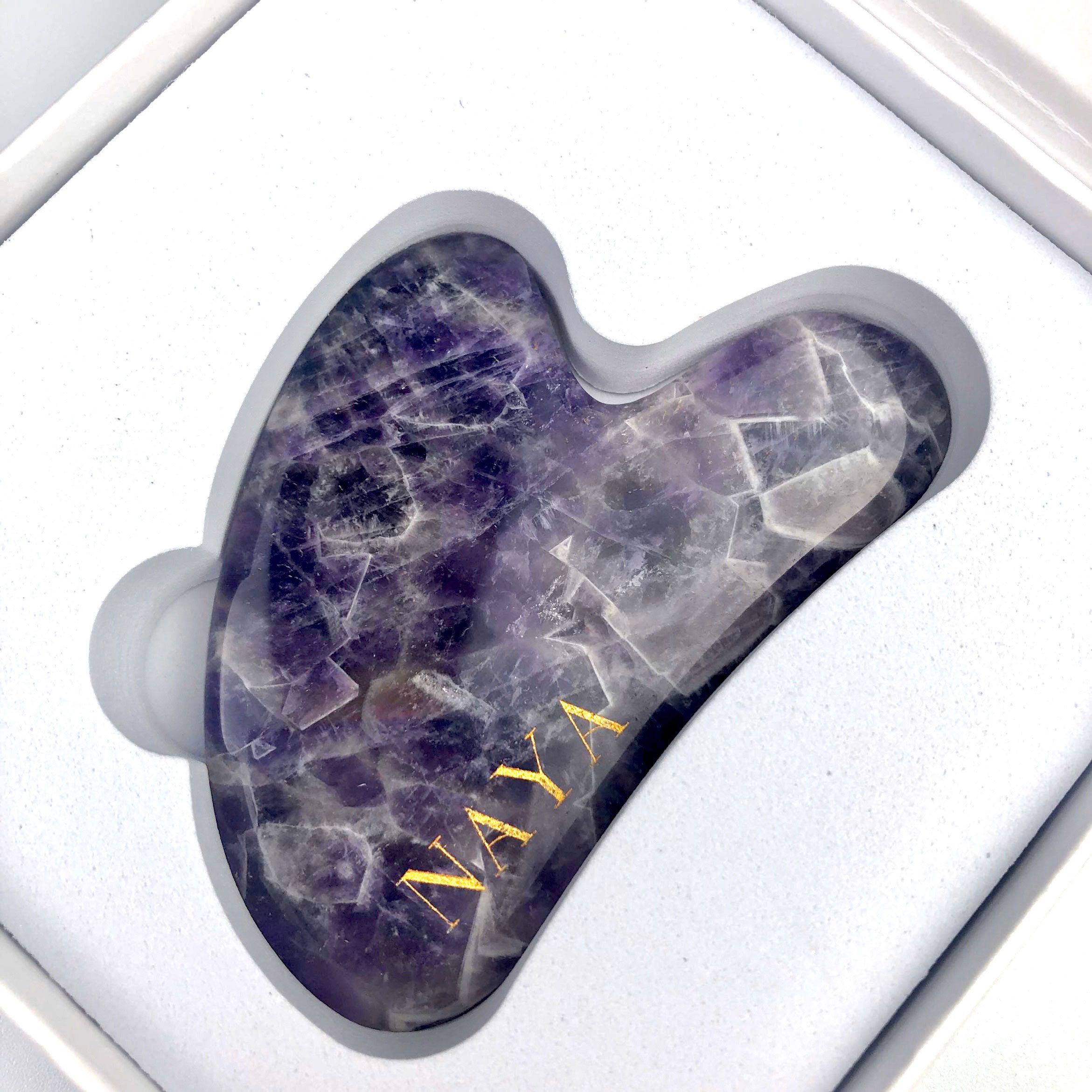 The internet's latest beauty craze, gua sha, has actually been used in traditional Chinese medicine for thousands of years, whereby the dynamic scraping of the skin is recognised for its rejuvenating properties, and said to aid lymphatic drainage. This hand-crafted, finest grade amethyst gua sha by Naya will elevate your loved one's skincare ritual. Glide across your face, neck, back, hands and feet for increased blood flow, detoxification, toned muscles, reduced puffiness and stress relief. £27.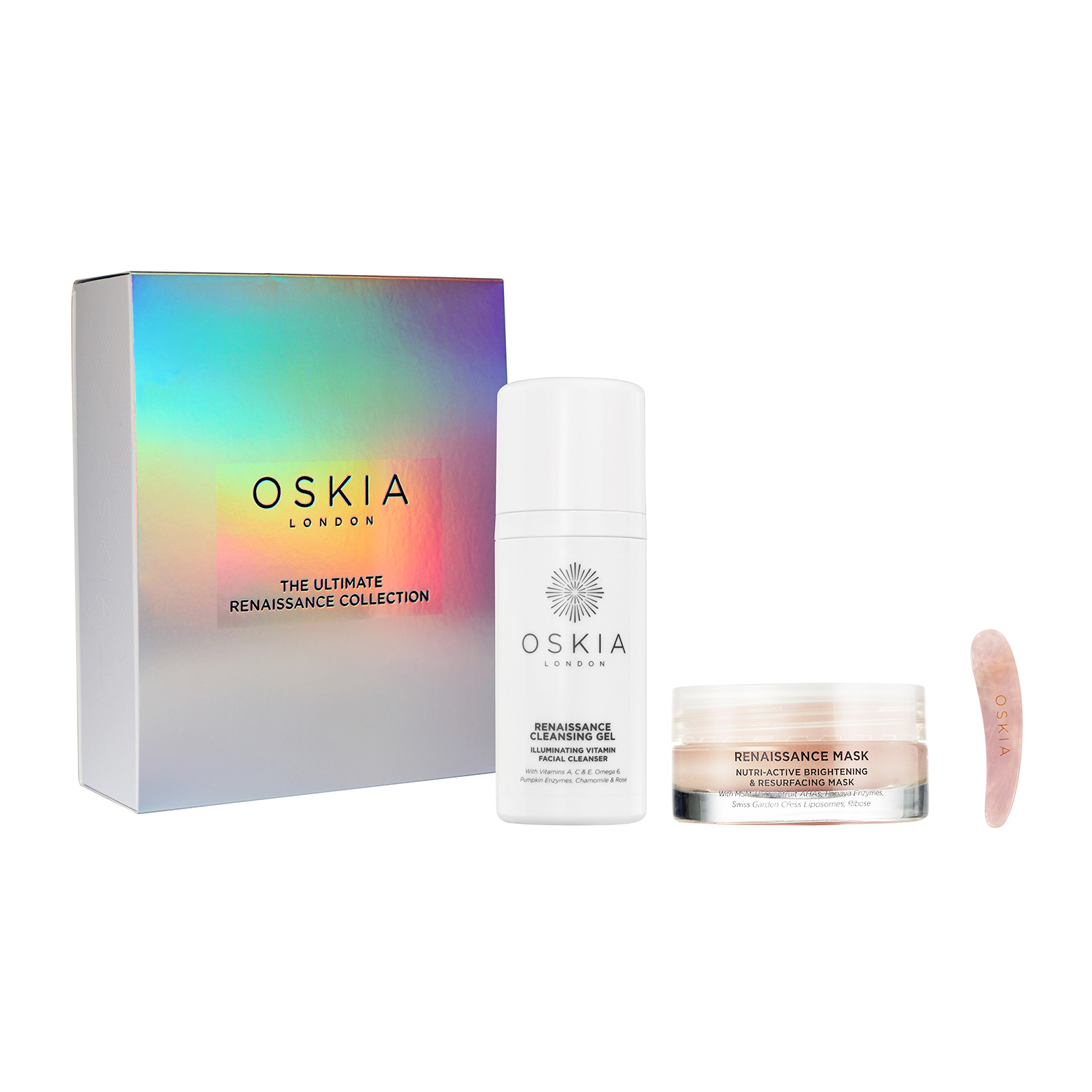 Ultimate Renaissance Collection
On every beauty and grooming editor's wish list is Oskia London's Ultimate Renaissance Collection set. Made in the UK, this results driven "clean tech" company uses naturally derived, bio-identical ingredients (such as peptides) that are better for your skin, and create less impact on the environment. This impressive looking gift set includes two of Oskia London's multi-award-winning products: the pink vitamin and enzyme cleansing gel and their buttery balm mask, which both illuminate, purify and revitalise skin. The set also includes a Rose Quartz facial tool for added radiance and relaxation. £88.00.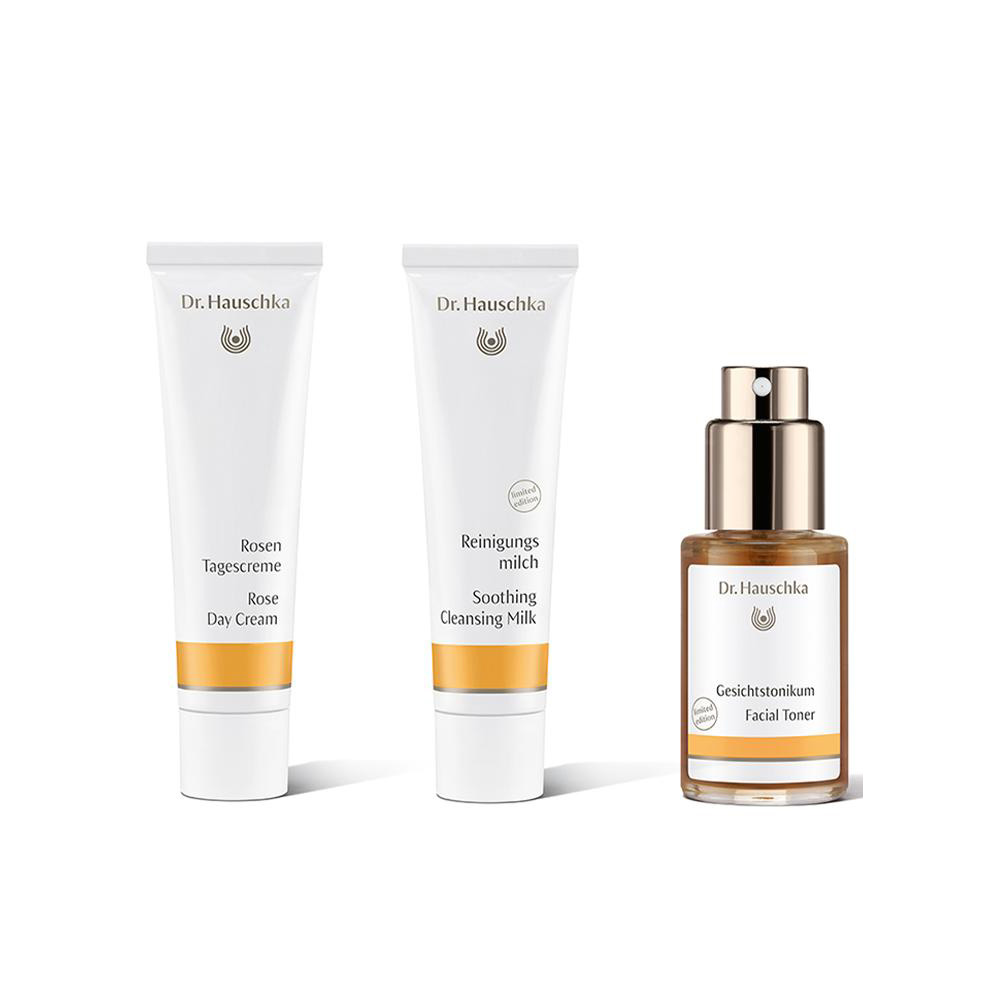 Rose, as an ingredient, has become inherently gendered. We won't stand for this. Dr Hauschka's best-selling Radiant Rose gift set is a real treat for all, and contains a useful travel-sized cleansing milk, facial toner and rose day cream for sensitive, dry, mature and weather-damaged skin. Die-hard brand fans report less breakouts and smoother skin. Certified sustainable and suitable for all skin types. £30.50.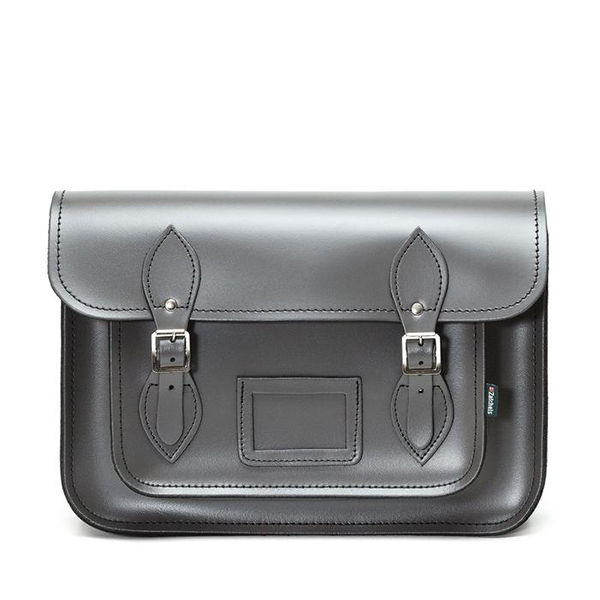 Handmade Leather Satchel, Zatchel
Handmade in England, Zatchel makes unbranded classic satchels and bags from the finest leather. A timeless addition to your loved one's wardrobe, whether a student or CEOs, this satchel is sturdy and smart enough to be used as a tablet or laptop bag too (check sizes on the website). There's a myriad of colours available, and for that extra touch, personalisation with engraving or added backpack straps are available. £110.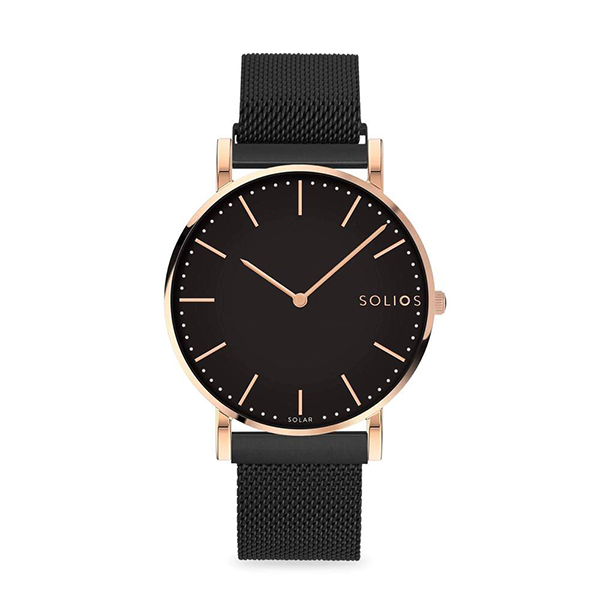 Solios solar-powered timepieces
Delight a design junkie with the sleek, minimal lines of the Eclipse watch from Solios. Uniquely powered by solar energy, just two hours of light, real or artificial, will power the watch for six months. For such a well-priced timepiece, it has durability with a sapphire coated dial, interchangeable straps, and water resistance. Never throw a watch battery away again. £199.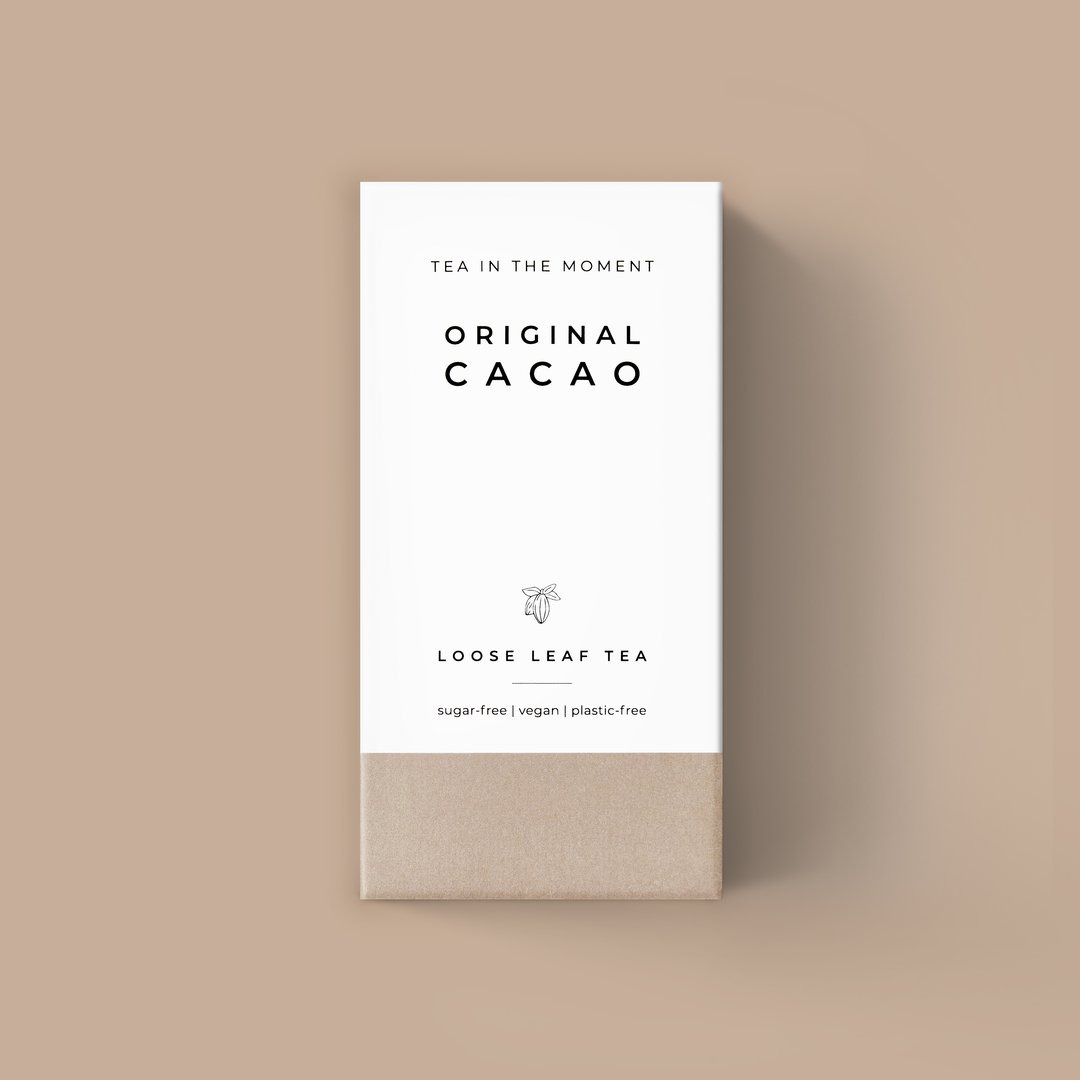 Steep a cup of chocolatey, ethically sourced tea as a healthy alternative to the traditional, high-calorie hot chocolate. Made from only the outer shells of the cacao bean, an antioxidant-rich ingredient which is usually discarded, this delicious cuppa is sugar and caffeine-free, yet still packs an intense dark chocolate punch. We love their velvety Original Cacao flavour, a zero-waste loose leaf tea which can be enjoyed hot, cold or iced.  £28.00.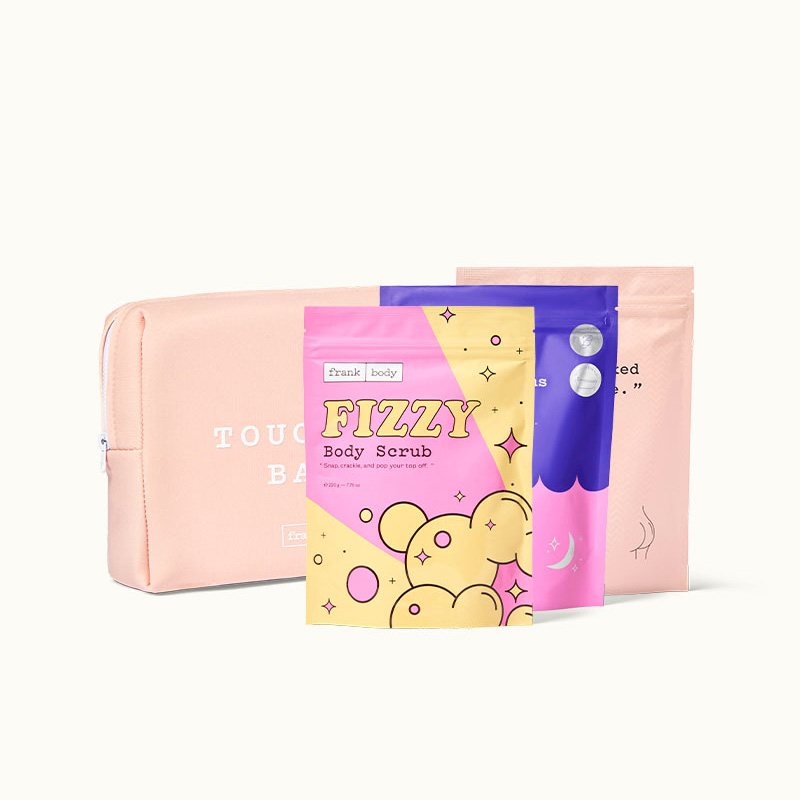 Say farewell to dull winter skin, with Frank Body's vegan, cruelty-free Scrub Fest Kit. Smoothing and softening skin, within this limited-editing set you will find Frank's renowned Original Coffee Scrub, which blends coffee, vitamin E and antioxidant-rich oils, a super fun, carbonated Fizzy Body Scrub and a Sleep Scrub & Soak, with magnesium, Epsom salt, chamomile and lavender oil. Simply massage into the body and enjoy. £34.95.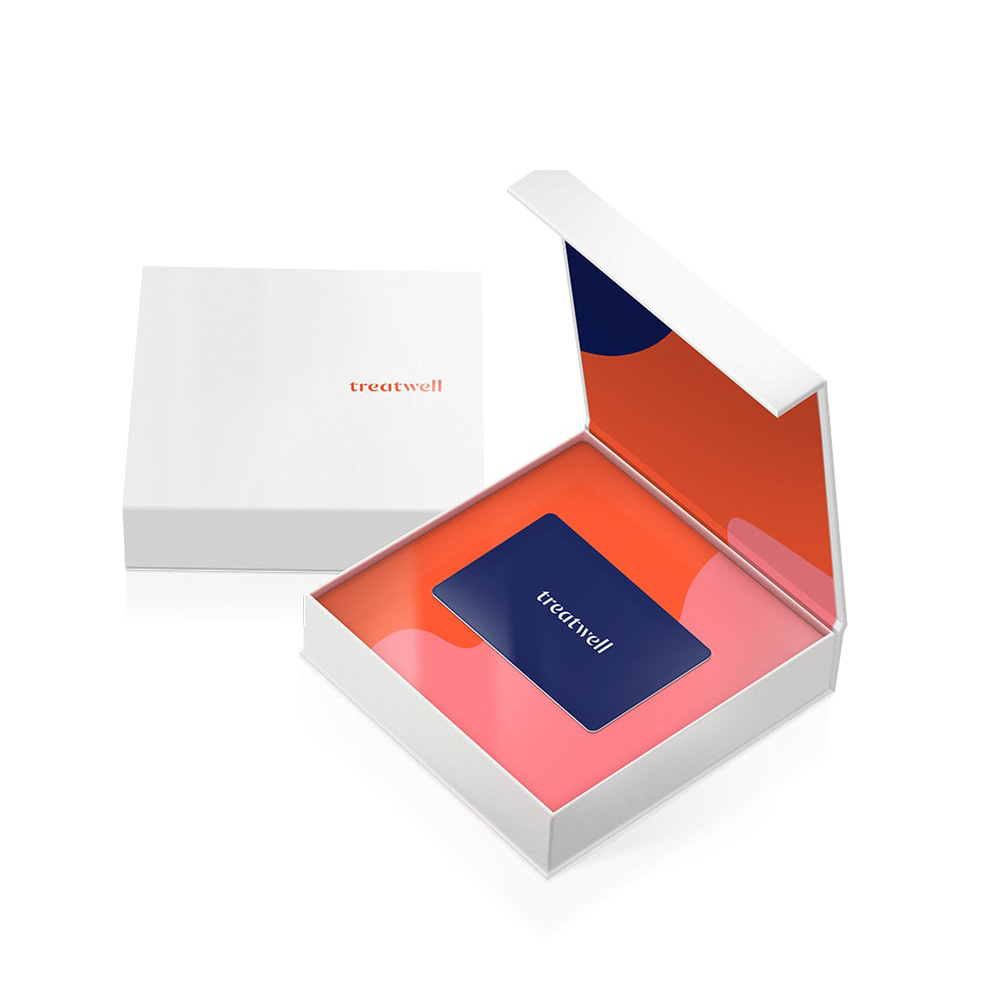 We've all got a hard-to-shop-for-friend, and a gift card can often be the solution. Pamper them with a Treatwell Gift Card|: simply choose a value from £10.00-£250.00, send to your giftee and let them claim a hair, grooming or beauty treatment of their choice. Treatwell's platform shows services and offers in your area, acting as a shop window for many small businesses, and allowing the user to choose a time convenient for them. Treatwell has got it all. From £10.00.
HoliRoots Ritual Collection
Based on the founder's authentic Indian heritage, Fable & Mane was inspired by traditional hair oiling, working to rejuvenate and self-heal lacklustre hair. The HoliRoots set includes Fable & Mane's four holy grail products: hair oil, shampoo, conditioner and hair mask containing natural ingredients such as Ashwagandha, Dashmool, Tiger Herb and Coconut. The brand also has a "give back" philosophy and supports wild tiger conservation through community led change. Was £109.00, now £99.00.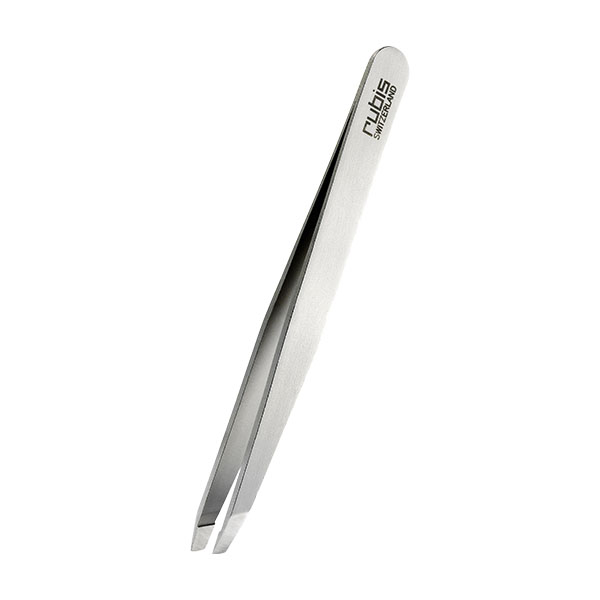 Classic Slant Tweezers, Rubis
These Rubis tweezers are the perfect stocking filler. Super sharp and precise, they were designed originally for the intricacies of Swiss matching, and used by some of our favourite prestige brands such as Cartier, Rolex and Patek Philippe. For the last 25 years they've been upping the game in the beauty and grooming stakes, and have become a firm favourite with makeup artists. £21.50.