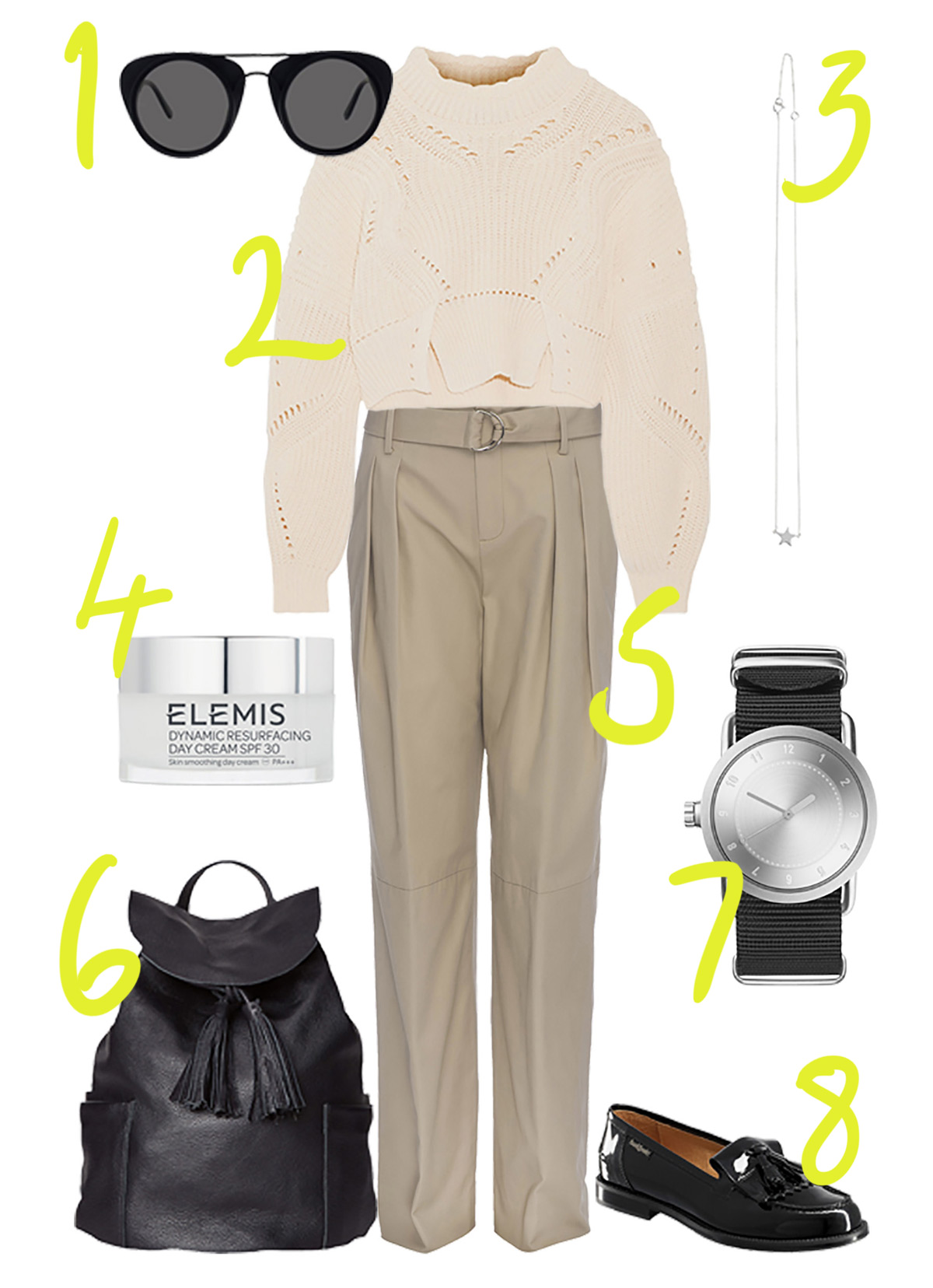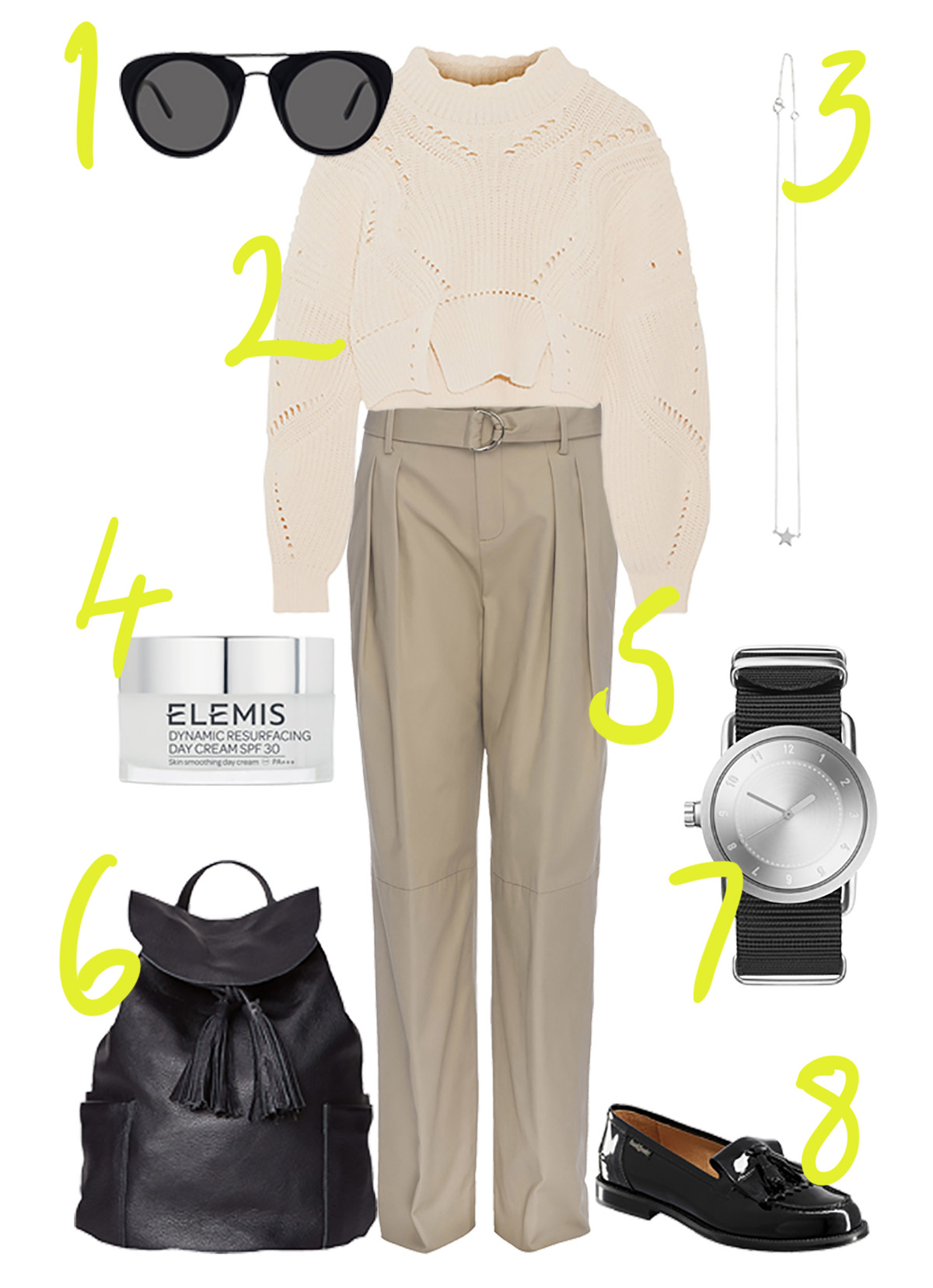 1. SODAPOP III Sunglasses, SMOKEXMIRRORS at Pad Lifestyle, £335
2. Farren cropped ribbed wool-blend turtleneck sweater, ISABEL MARANT, £550
3. Star Necklace, HUSH, £46.95
4. Dynamic Resurfacing Day Cream SPF 30, ELEMIS, £82
5. High Waisted Oversized Trousers, FRAME, £310
6. Classic rucksack, WHITE STUFF, £79.95
7. Black Nylon Wristband, TID WATCHES, £145
8. Tassel Loafer, RUSSELL AND BROMLEY, £185
Florals, pastels, tropicana, jumbo earrings…  spring/summer is never short of a bright, brash, attention-grabbing trend or two.
I, for one, will be having none of it.
The harsh reality is that summer in the (British) city is – more often than not – grey, humid and unpredictable. Did I mention that I'm not a big fan? So my plan this July is to reject all the look-at-me prints and colours filling the high street in favour of a chic and understated aesthetic. Light and minimal ecru toughened up with luxe leather and the odd glimpse of silver will do just nicely. Especially when they're sourced from failsafe investment brands such as Isabel Marant and Frame.
Beauty-wise, I'm following a similar mantra; I don't know what it is about summer that makes me gravitate towards a more natural, bare face. Maybe it's all that turquoise shimmer that seems to appear on otherwise sensible people's faces. For the next couple of months I'll be focusing my attention on a replenishing skin care regime – Elemis's Dynamic Surfacing Day Cream uses "patented Tri-Enzyme technology" which does actually seem to work –  and giving my make-up bag (read: trunk) a rest.
Nini Khatiblou
Digital Fashion Editor
Nini is a London-based stylist and the Fashion Editor of PHOENIX Digital. With over 10 years' experience working on the UK's biggest-selling magazines, she currently splits her time between styling celebrity and fashion shoots for PHOENIX Digital and working with a host of commercial brands in a consultancy and styling framework to create some of the biggest ad campaigns on the market.