There's more to this ancient tradition than tree hugging
When did you last spend time in nature with zero distractions? I'm not talking about a walk in the park with a friend while dissecting the plot twists of Killing Eve, or a stroll along the canal with your smartphone glued to your hand, but instead a few hours when your natural surroundings were the soul focus of your attentions.
If, like me, you live in a busy urban area, chances are you may struggle to recall said time. It may have been on holiday, watching a tangerine sun sink over a harbour, or walking a stretch of rugged, drizzly coastline. Or else, as far back as childhood, playing in sun-baked parks, or masterminding dens out of twigs and leaves.
It's moments like these that I think of as I make my way to a forest bathing experience in West Sussex. Translated from the Japanese term 'Shinrin-Yoku', forest bathing – contrary to the name's connotations – has nothing to do with wild swimming. Instead, it's an ancient mindfulness practice combining breathing techniques with meditation and silent walks set in forested areas to instil a deep sense of calm and help reconnect with a childlike sense of wonder in nature.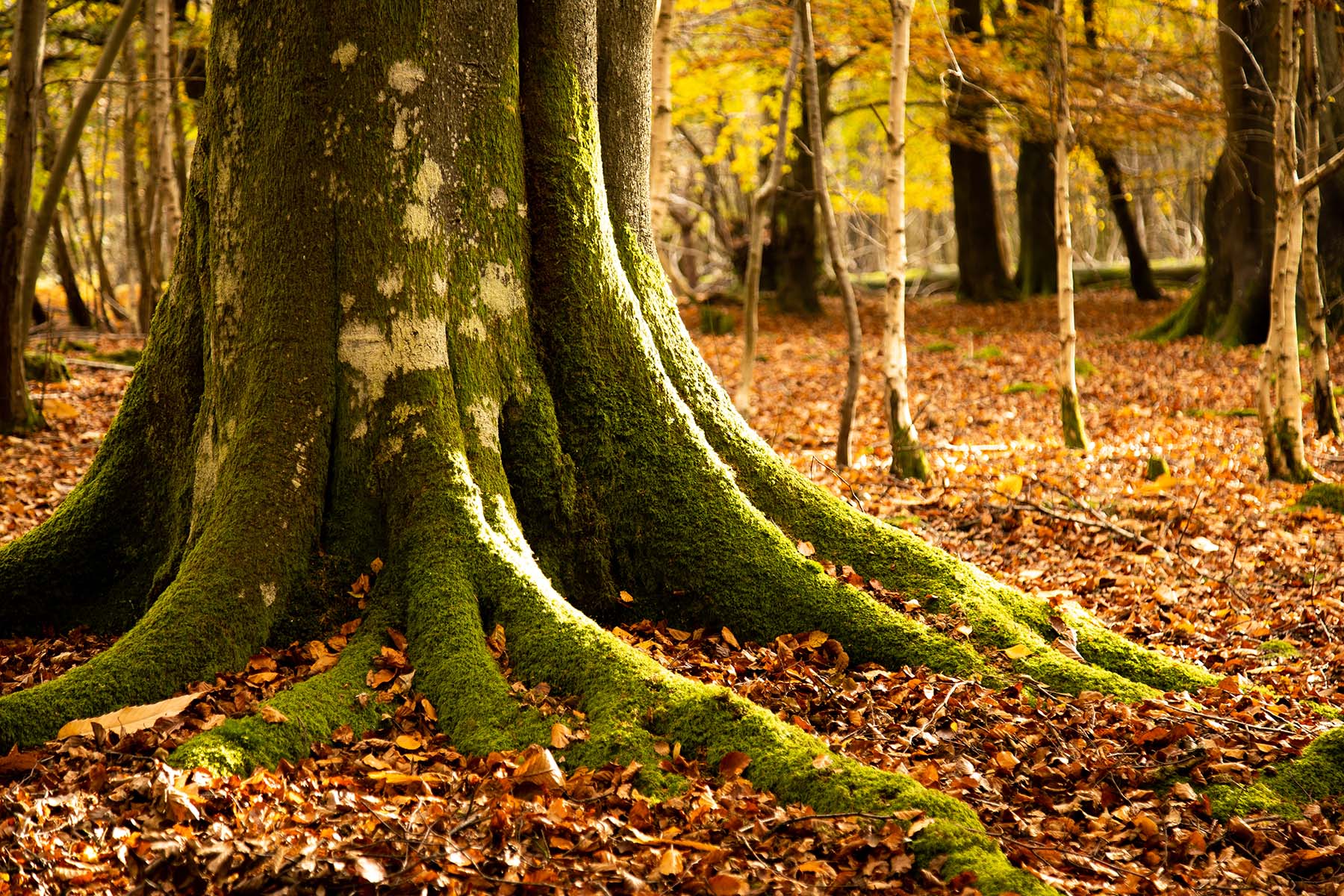 Despite being a regular yoga-goer, I find the premise of forest bathing almost absurdly simple – "obviously fresh air and a forest walk is going to do a person good!" scoffs my inner cynic – and that's because in lots of ways, it is.
Forest bather and yoga instructor Helena Skoog, who was raised in the forests of Sweden and now lives off-grid in the heart of East Sussex's Ashdown Forest, believes the Japanese practice is "where yoga was 20 years ago", and that in our fast-paced, information-driven lives it's a way of "giving ourselves permission" to spend a few vital hours rekindling our relationship with the natural world.
On today's agenda is two hours of forest bathing and two hours of yoga. Hosting us is the magnificent Spread Eagle Hotel & Spa, one of England's oldest coaching inns set in historic town Midhurst. Walking into this gloriously cosy building, which dates back to the 1400s and is replete with vast fireplaces, broad beams and crooked stairways, feels like stumbling into an Enid Blighton book – fittingly, my suite even has its own smuggler's passageway. Over the centuries, its warren of rooms has housed Guy Fawkes, Cromwell and Queen Elizabeth I. In short, it's the perfect backdrop for a few days of contemplative calm.   
Left to right: The Spread Eagle, onsite spa, spa terrace, period features
We begin, a class of 6, at the edge of the forest close to the Spread Eagle. After loosely outlining the format, Helena encourages us to select a natural object that catches our eye and spend a minute or so trying to channel our worries into it. Projecting my myriad 30-something anxieties onto a stray buttercup proves easier said than done, but it's a clarifying task to lead with nonetheless.
A fallen branch marks a 'threshold' that we each step over. From here, there's no talking, and with our phones stowed away at the hotel, our walk is punctuated only by Helena's softly delivered prompts and the sounds of the forest. In a picturesque clearing framed by towering oaks, we each pick a tree to lie under while Helena takes us through some breathing exercises.
If you've tried meditation, forest bathing is similar, but threaded with references to the natural world, drawing the mind to natural forms (shapes of leaves, bark formations, light falling through the canopy) as well as the age of the trees, and all they have lived through.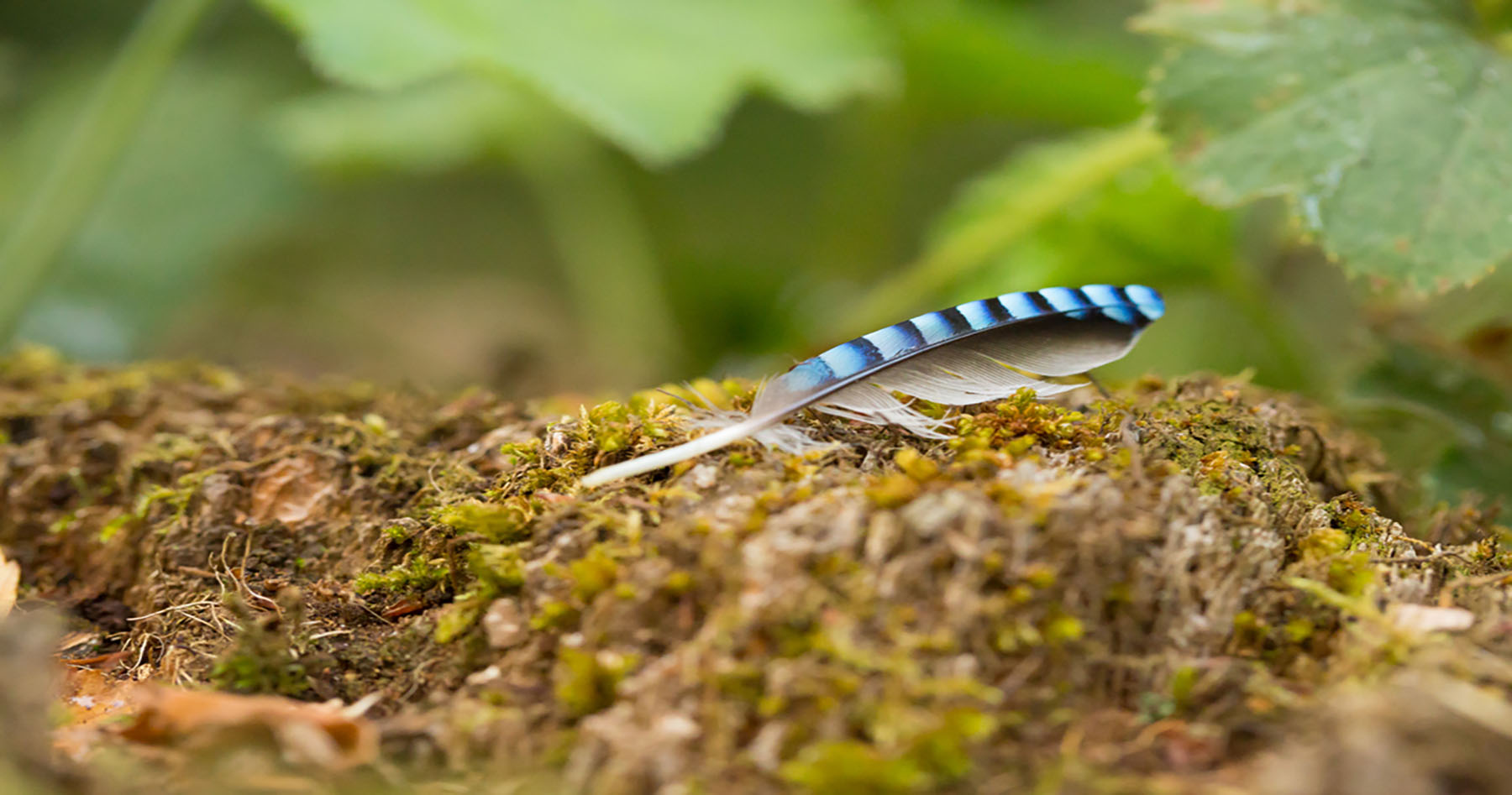 There are 'sound bathing' techniques too, which involve identifying the sound furthest away (the low, rhythmic hum of farm machinery, in my case) before concentrating on sounds that are closer (a cooing wood pigeon) and closer still (my own breathing).
Initially, my mind is riddled with distractions. '"Four journalists walk into a forest clearing" sounds like the prelude to a punchline,' I think to myself, looking up at the branches and stifling a snort. But eventually, with the leaves whispering above and the undulating earth below, I find the exercises deeply transportive, giving the feeling of being small in nature that we know to be a potent antidote to mental health problems.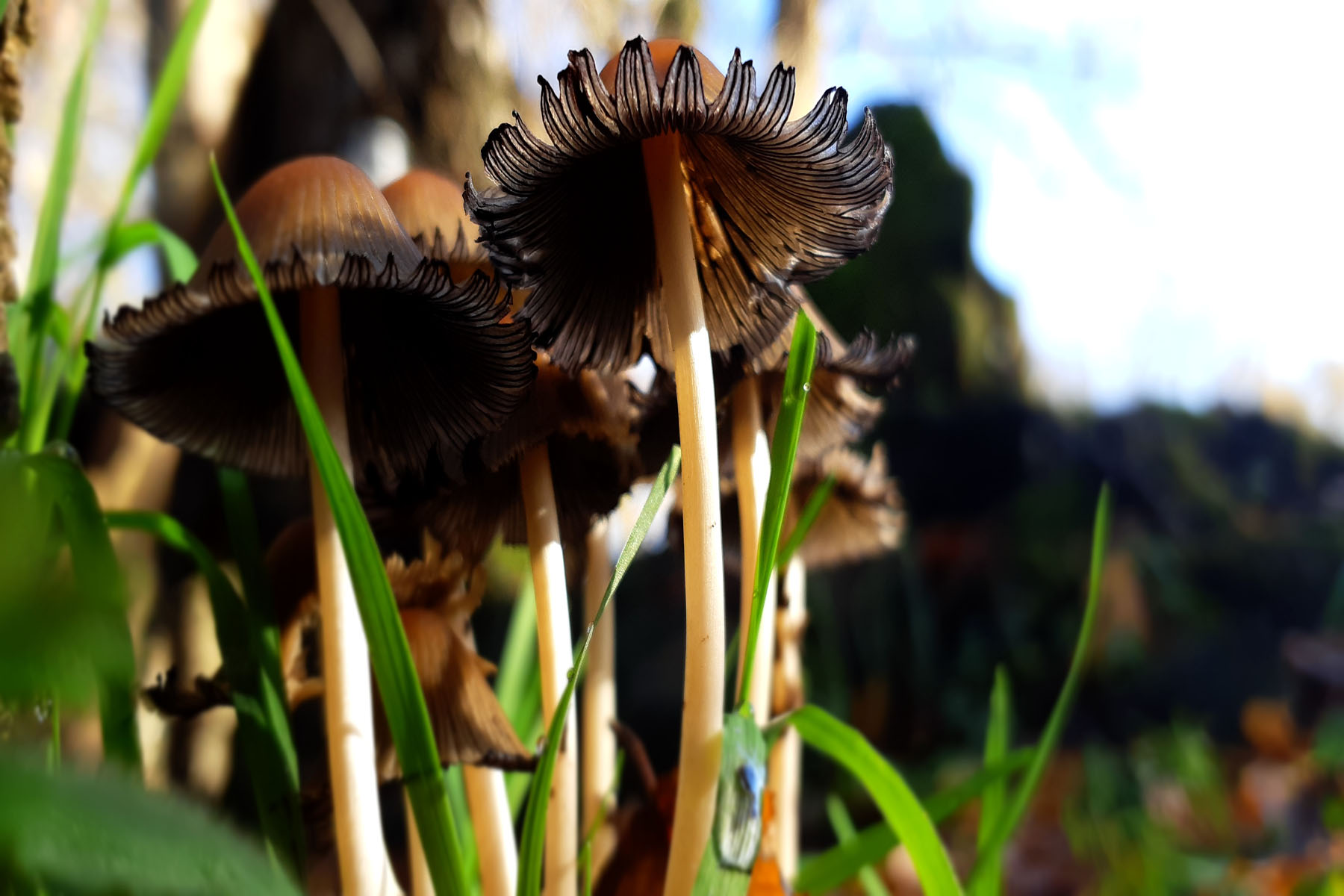 By the end of the slow, dream-like walk that follows – which takes us through woodland and fields, where we walk barefoot, lie in the grass, and study the texture and (yes, really) taste of a grain of soil – I'm the calmest I've felt in months. Childhood memories surface that I haven't thought of for years: getting lost on the cliff path behind my grandmother's house; stumbling on the smooth grey form of a sheep's skull while on holiday in rural Wales.
I come away feeling nourished, peaceful and wanting to learn more about the practice. The Spread Eagle, with its warmth and charm, is a welcoming spot to return to, where we eat a divine lunch of seasonal Sussex-grown food below a ceiling hung with muslin-wrapped Christmas puds (stir-up Sunday is a big tradition here). Two hours of yoga set in the Spread Eagle's imposing Jacobean Hall completes the experience.
What's wonderful about forest bathing is that the techniques are so simple and intuitive that you leave knowing that you could adapt them yourself, perhaps in some quiet corner of a local park. Cynics may scoff, but this tradition, grounded in a deep-rooted respect and appreciation for our natural world, is genuinely restorative and entirely without pretension – and, while I won't be tasting soil again any time soon, that's something to welcome with open (read: tree-hugging) arms. 
Forest Bathing overnight experience at The Spread Eagle Hotel & Spa starts from £275 based on two sharing a classic room on a dinner, bed & breakfast basis, including one 2-hour forest bathing session and a 2-hour yoga session with Helena Skoog. This package is available on certain dates: Sunday/Monday 11-12 August, Sunday/Monday 25-26  September, Sunday/Monday 13-14 October, Sunday/Monday 10-11 November.
Forest Bathing day experience at The Spread Eagle Hotel & Spa is £25 per person which includes a 2-hour forest bathing session and a two-course lunch and softail with Helena Skoog. This package is available on certain dates: Monday 12 August, Monday 26 September, Monday 14 October, Monday 11 November.