Summertime calls for strawberry jam lips, lacquered lids, and slick, black lashes
Photography Katherine Boyle
Hair and Makeup Scarlett Burton using 3INA and Windle and Moodie
Model Kitty Murray @ Models1
Retouching Oleg Agafontsev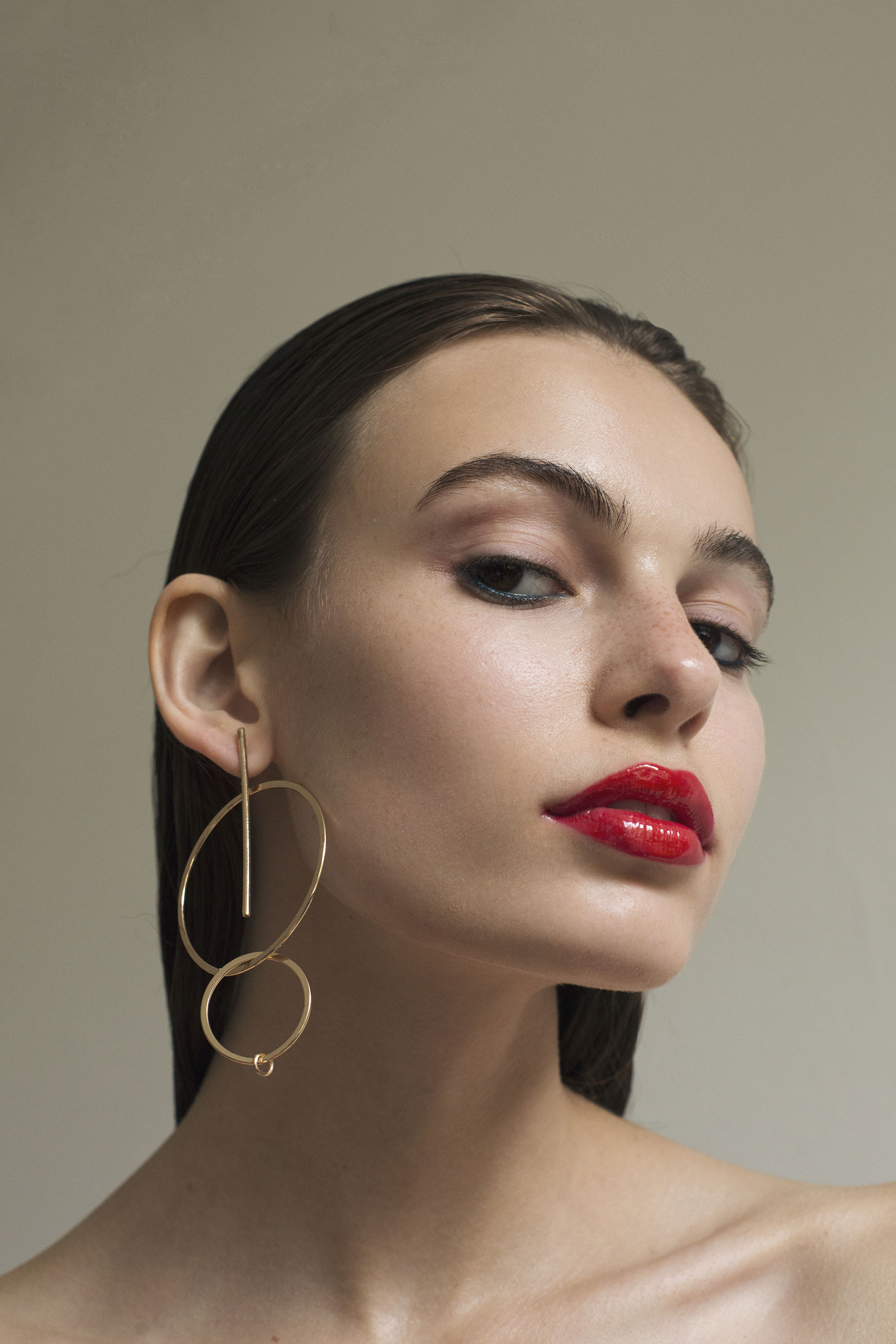 If you're not ready to reach for the eye gloss just yet, go classic with fiery slick of lip colour. Use a coloured gloss to match your mood and lay it on thick for maximum impact.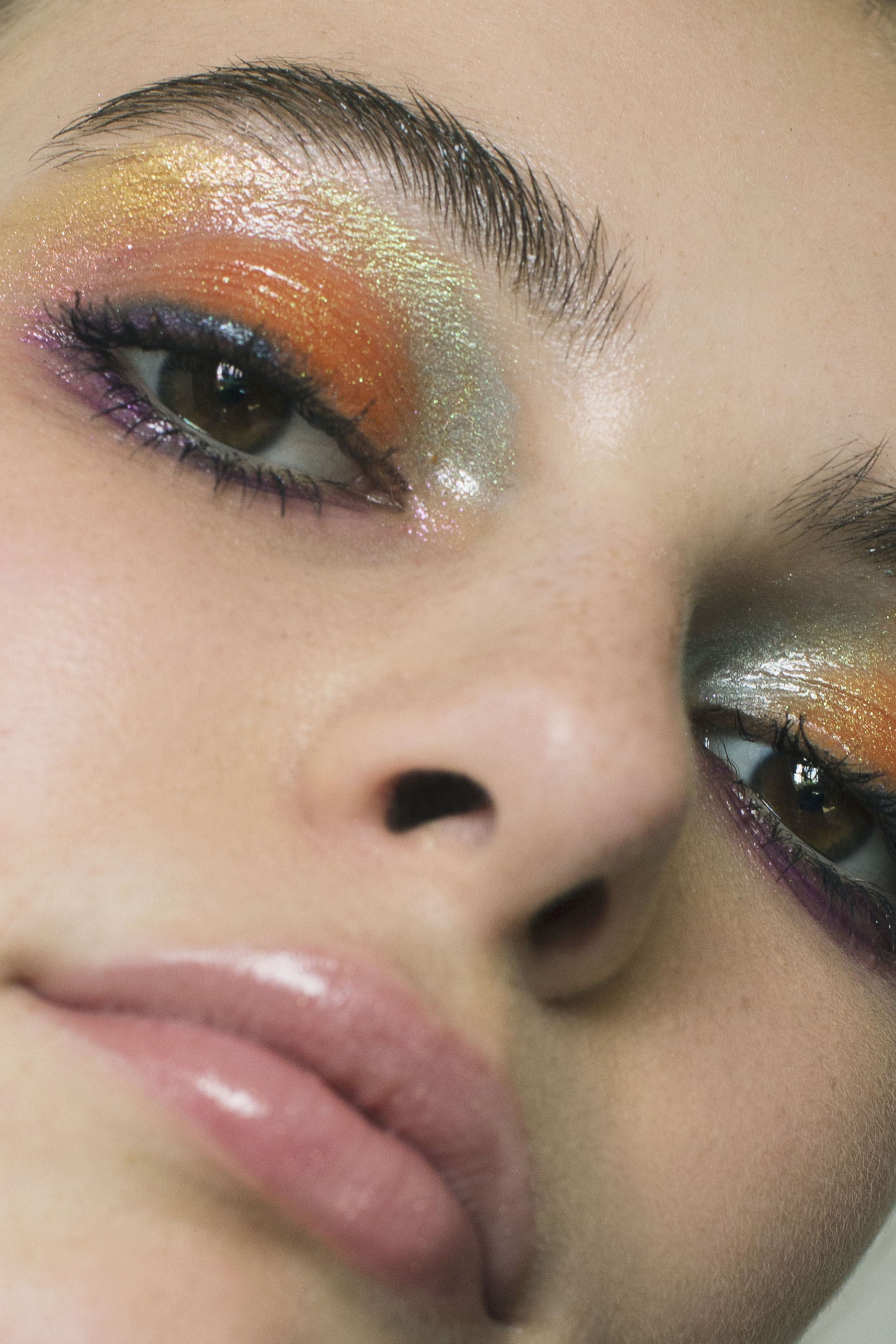 Layering clear gloss over eyeshadow really accentuates the sparkle and glitter in the pigments. A new take on colourful eyes to carry you right the way through festival season.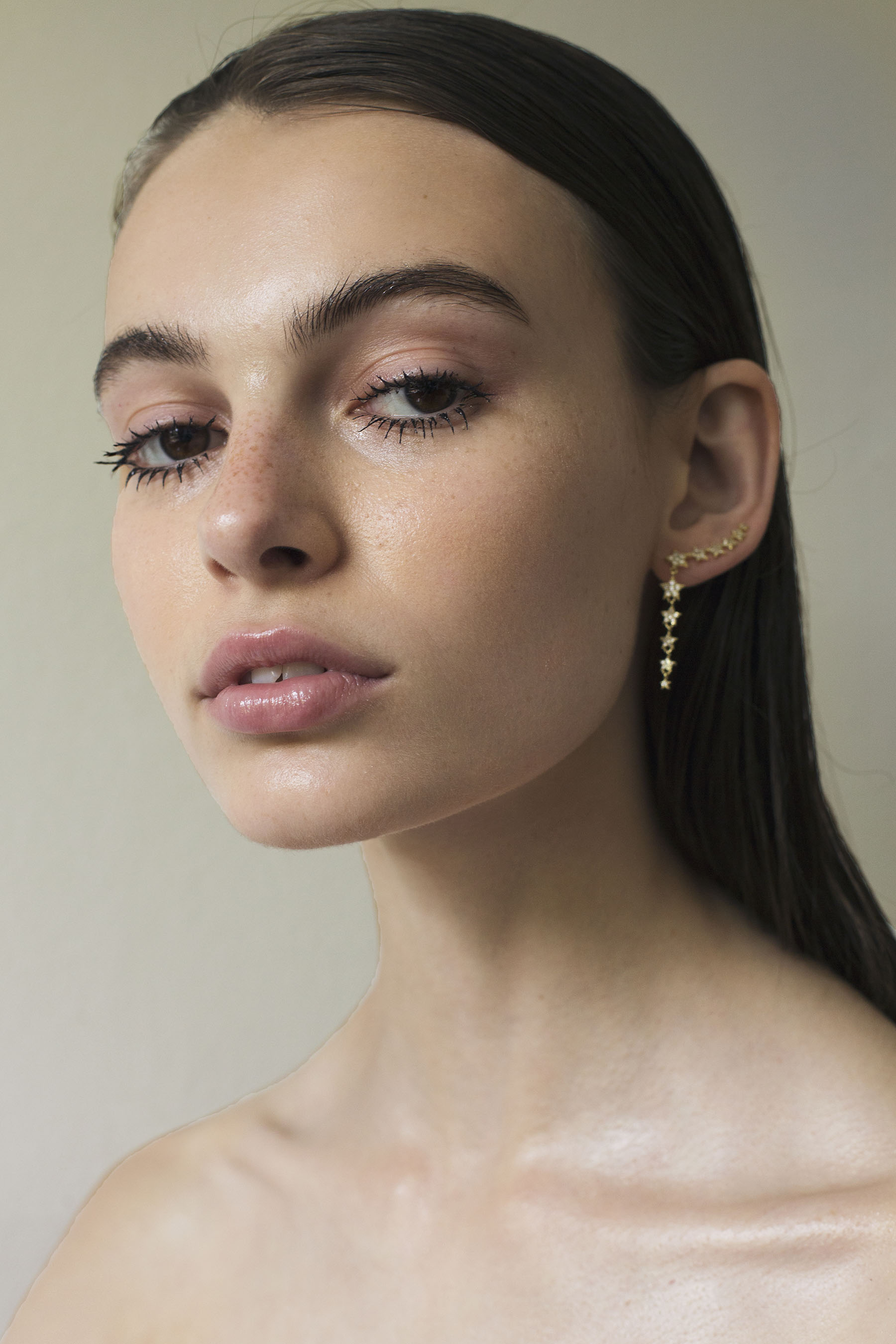 Give spiked lashes a summer twist with a glossy vinyl finish. The trick is to wet the lashes enough but not so much that the mascara runs. Add a layer of eye gloss on the tips for extra shine.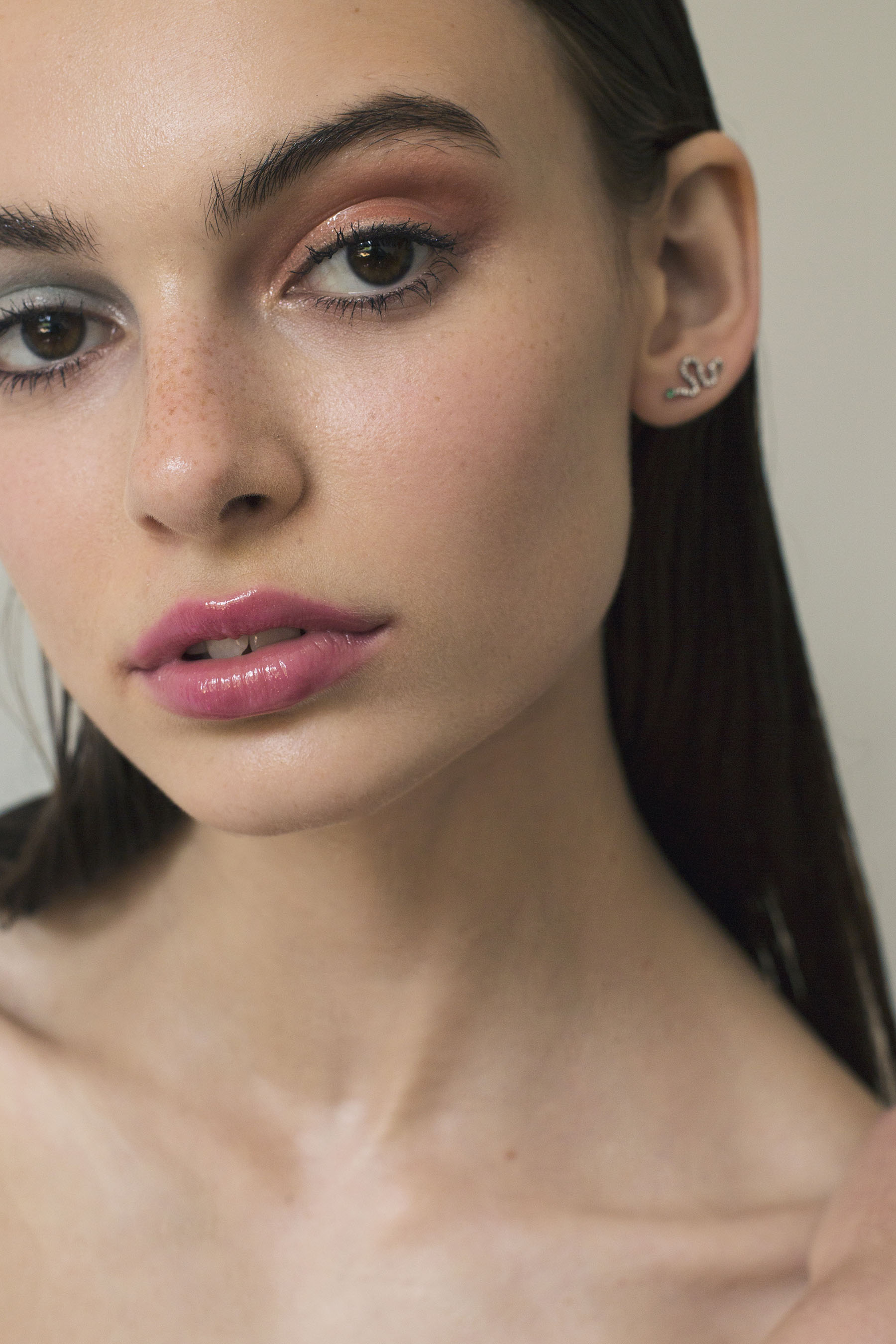 SLICKER THAN YOUR AVERAGE
Step away from the powder! Creating the wet-look lid is easier than you think if you use the right products. Creamy eyeshadows are great for colour – top with a clear eye gloss or try a colourful gloss with pre-mixed glitter pigments.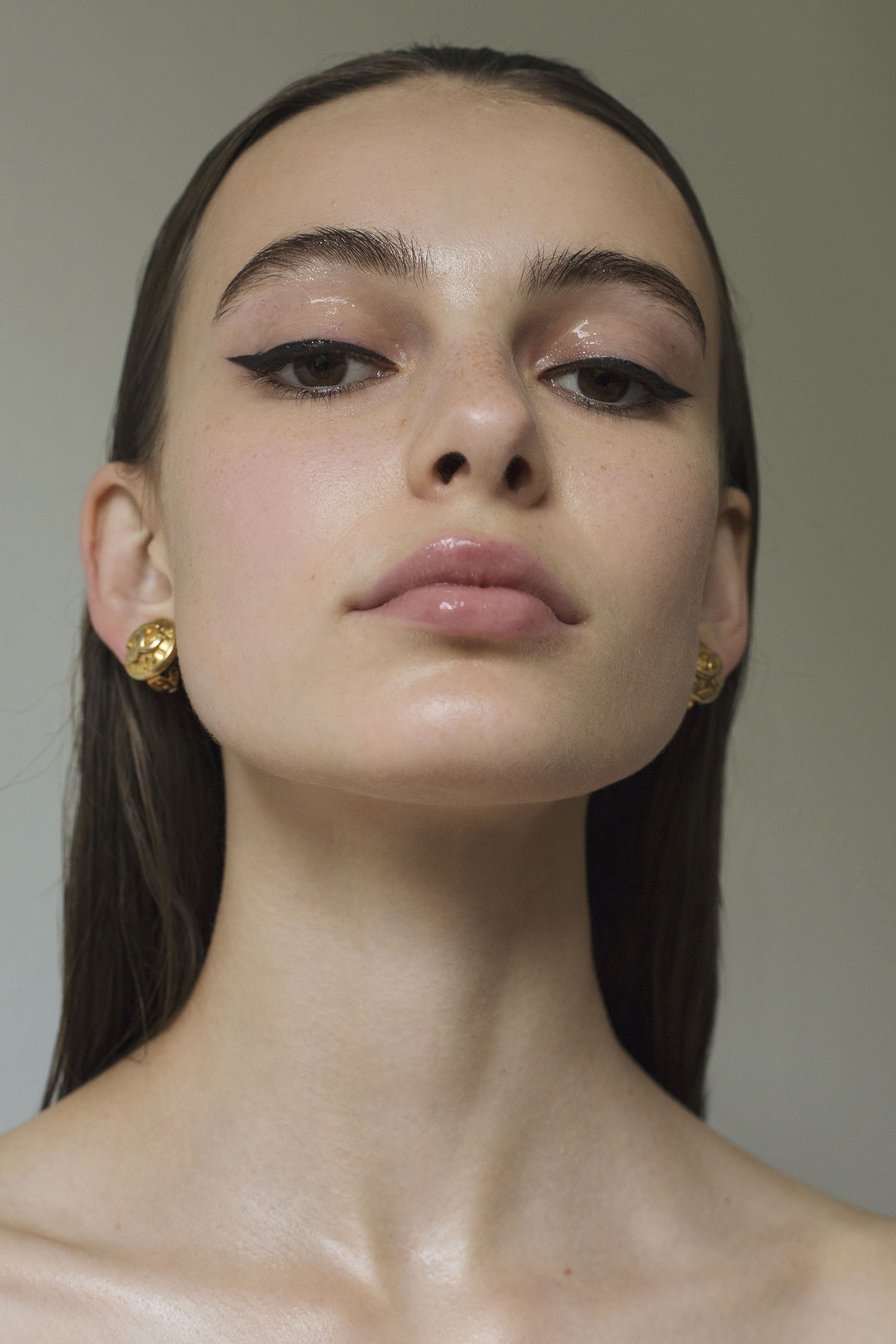 Earrings, VINTAGE CHANEL, Stylist's Own 
If colour isn't your thing, update the classic 60s flick with a wet texture. Use waterproof liner to ensure your flick is super sharp and doesn't bleed into the gloss. The perfect modern update for a beauty staple.
<script> jQuery(function($){ $('.et_pb_more_button').attr('target', '_blank'); }); </script>