Sci-Fi Cinema, Feminist Poetry, Social Bingo… Is Your March Diary Ready For Our Hand-Picked Delights?
Culture vultures, sharpen your claws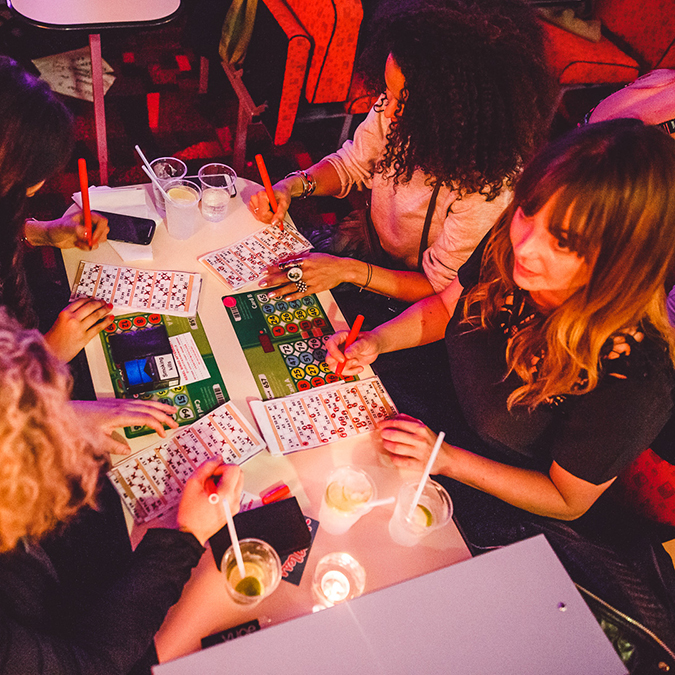 Good, clean fun is having a bit of a moment. It seems our dry, vegan January experiments have stimulated a lingering appetite for frivolity outside the realms of pubs, clubs, and late-night chicken shops. Enter the return of The Nation's Favourite Pastime. Bingo has been steadily making a comeback across the country, but as The Social Bingo Academy correctly points out, 'skill levels are high. Novice players who aren't familiar with the complex rules often feel intimidated.' This is no joke (as evidenced by the substantial number of players in our 700-strong game who just couldn't grasp the rules.) Never fear: the aim of the Academy is to teach the rules – once, twice, thrice if necessary – in a friendly and fun environment, building key life skills while having a jolly good time.
Social Bingo Academy, Once a month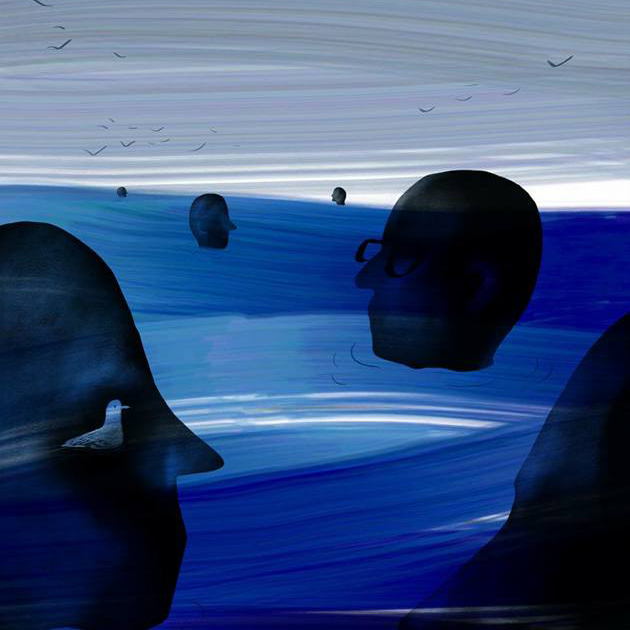 #MeToo Poetry Anthology release
International Women's Day (quite rightly) dominates much of March's cultural calendars. Still riding the wave of a patriarchy-smashing end to 2017, the previously unheard voices of women are finally cutting through the noise. A new poetry anthology inspired by the #MeToo Campaign will be released this month in honour of IWD, and to celebrate the launch, four of the most prolific writers involved in its publishing will read extracts and host a panel talk, with 100% of proceeds going to Women's Aid UK. Join Deborah Alma, Jill Abram, Michelle Penn and Jacqueline Saphra at the Bloomsbury Waterstones, where you'll be able to buy copies of the anthology and engage in meaningful discussion about empowerment and equality.
Tottenham Court Road, 7pm, 8th March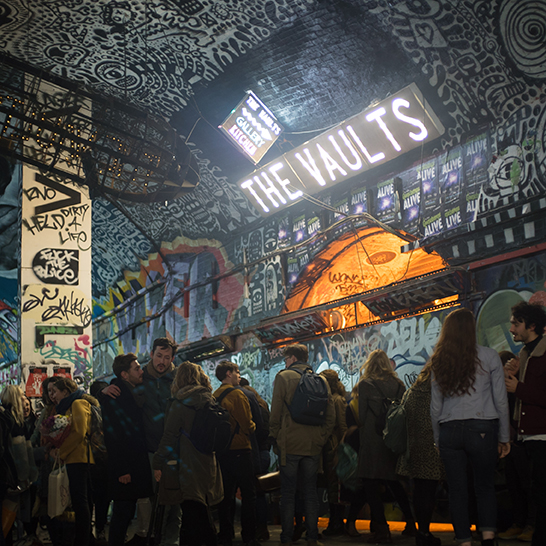 If you've never been to The Vaults Festival then, quite frankly, you're missing out. One of the most important cultural highlights to land south of the river in the last few years, it's truly a sensory feast for the imagination, gathering the finest in comedy and theatre in an awesome labyrinth of underground tunnels. A jam-packed schedule of events over the last three months made in impossible to choose just one, but with the last weeks now unfolding, you'll need to make securing some tickets top of your to-do list. Our tips? On the 14th of the month, comedienne Catriona Knox imagines the internal narratives of the wives of some of the biggest baddies to ever (dis)grace the earth. And up until the 18th, CARAVAN immerses you in a 360-degree theatre experience exploring themes of immigration, depression and alcohol.
Waterloo, 24th January – 18th March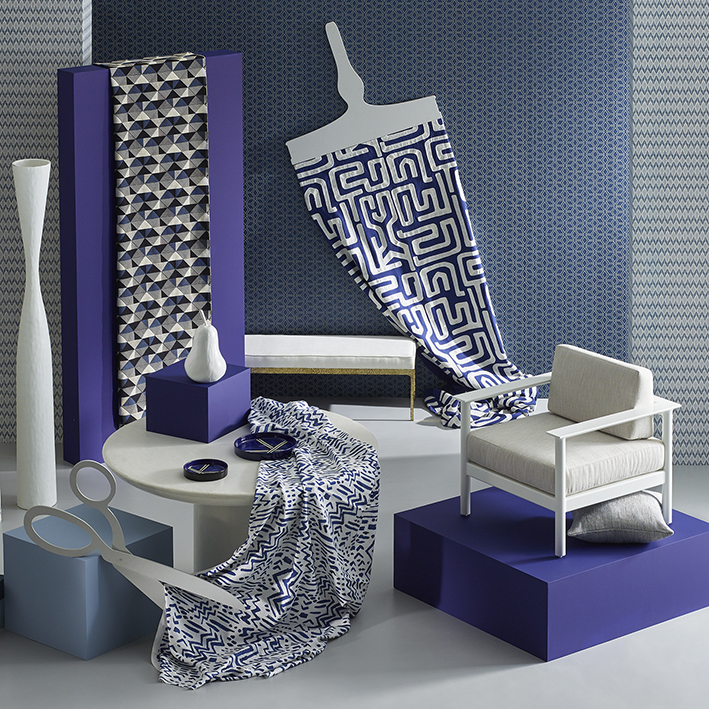 London Design Week isn't exactly an undercover gem – but it is a must-visit for anyone even vaguely interested in design.  For six days, the Design Centre in Chelsea Harbour plays host to over 120 exhibitors from around the world, featuring authoritative guest speakers from the very top of the design game as well as over 100 new immersive installations. Curated for those with a truly trained eye, this cutting-edge and highly creative event is, unlike September's Design Festival, focused on industry insiders – but is also open to the public from 7-9 March. Deep in the heart of one of London's wealthiest boroughs, expect serious luxury; this years' theme is 'Legends', asking connoisseurs from the worlds of design and decoration, art, fashion and architecture to look beyond fleeting trends to design that lasts.
Design Centre Chelsea Harbour, From 4th – 7th March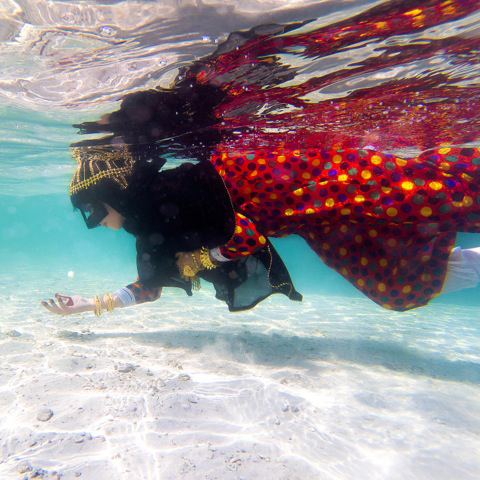 'Perpetual Movement' Arab Women Artists Now Festival
Some feel despondent at the ingrained cultural miscomprehension between East and West – but others believe art can transcend these barriers through the universal expression of personal experience. A new photography exhibition arriving at Shoreditch arts center Rich Mix seeks to 'increase understanding around Arab women's diverse realities and concerns, whilst providing an alternative, more nuanced narrative surrounding the Arab region and its peoples.' Featuring the work of seven female artists from Egypt, Syria and the UAE, the show's determined focus on displacement and diaspora is explored through fragmented memories, or merely imagined pasts: the artists' reasons for migration are many and varied, but each artwork interprets the deeply personal relationship the European and American-based women have with their native cultures.
Shoreditch Arts Centre, 1st – 25th March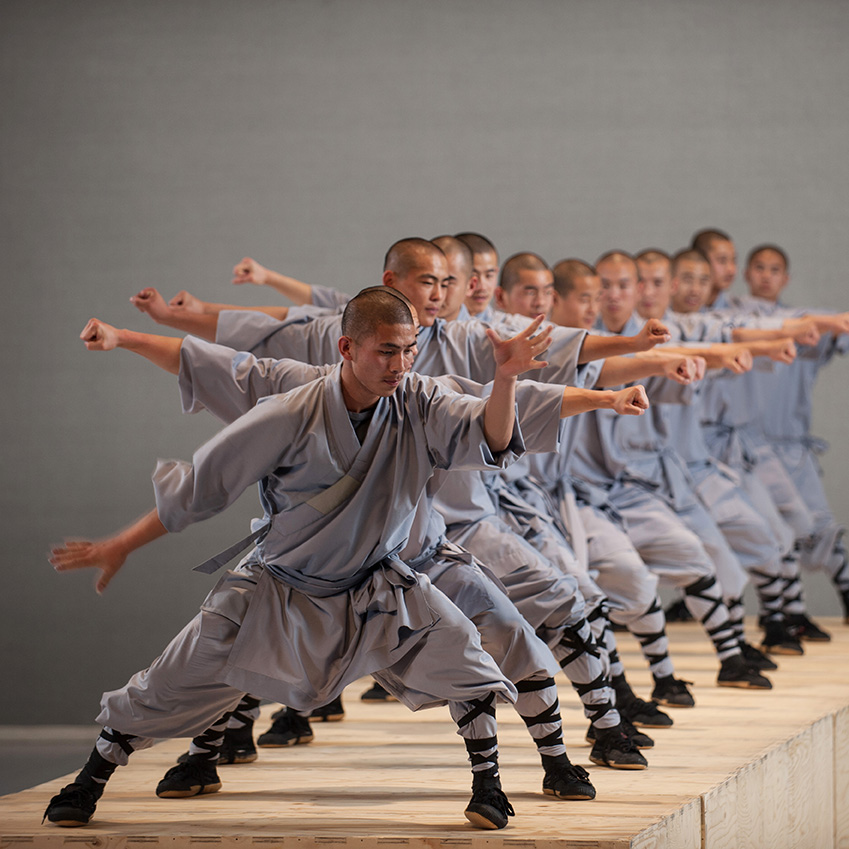 Here's one for those with eclectic tastes: this month, Islington's Sadler's Wells will welcome the diverse artistic talents of choreographer Sidi Larbi Cherkaoui, sculptor Antony Gormley, composer Szymon Brzóska and 19 Buddhist monks from the Shaolin Temple in China to collaborate in one spectacular show. It might sound like the on-stage equivalent of a drunk in a dressing-up box, but Sutra is now celebrating it's 10th anniversary in London and has been described as 'one of Sadler's Well's longest running and most exhilarating productions.' Informed by cultural influences from Belgium to Bei'an, the show is a shining (not to mention successful) example of clashing customs and traditions, set against seriously impressive stage design.
Sadler's Wells Theatre, 26th – 28th March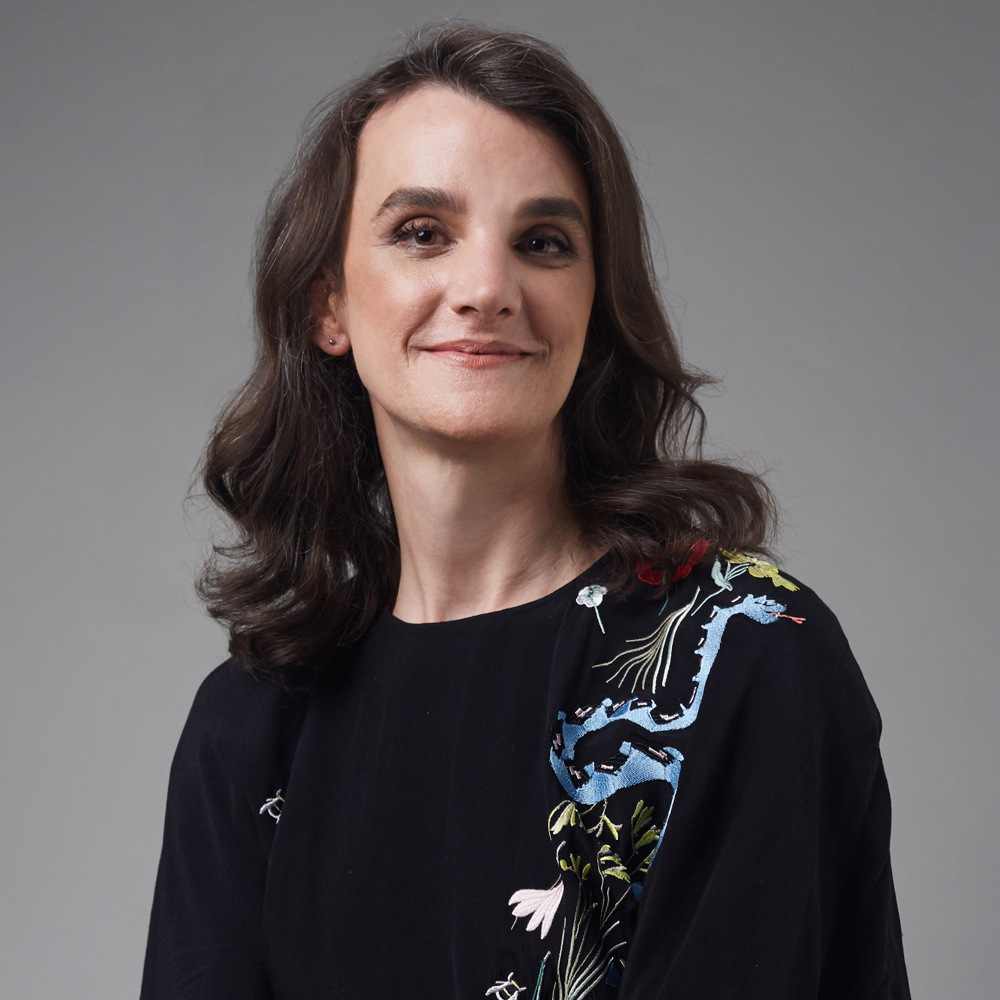 Women in the Creative Industries: WOW festival
There is untold power in women working together, and the wildly successful Women of the World Festival at London's Southbank Centre is a good example. Now in it's eighth year, the four-day extravaganza arguably holds more weight than ever, with the Harvey Weinstein scandal and #TimesUp movement filtering out from Hollywood to impact on all industries. Women in the Creative Industries day will hit close to home for WOW CEO Jude Kelly, and many of the journalists, artists and celebrities who will make up the panels over the weekend. What can we do to level the playing field, they ask? Who are the companies and organisations ahead of the rest when it comes to inclusivity and equality? How can men in creative workplaces be allies? The Women of the World festival is an annual feast of intelligent, stimulating and truly rousing discussion, but if you can only make one event, make it this.
Southbank Centre, 7th March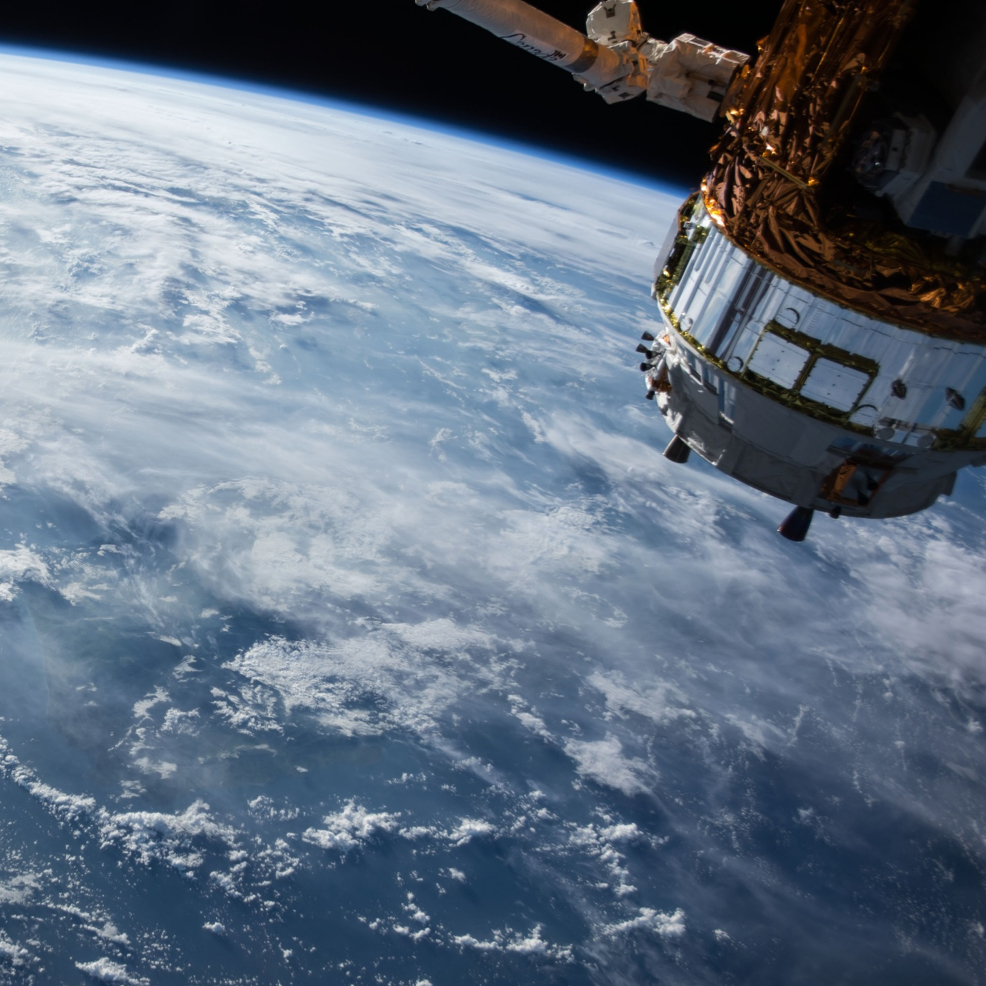 Backyard Cinema: Mission to Mars
Fun fact for you: cult favourite Backyard Cinema did indeed start as exactly that – intimate screenings of great films played on a projector in founder Dominic's back garden. Since then, it's set up permanent camp at Elephant and Castle's own street-food mecca, Mercato Metropolitano, and delighted us with surprise after immersive surprise. We've clambered through a secret forest via a door at the back of a wardrobe to see magical Christmas movies. We've crunched sand between our toes for a summer lineup of totally rad teen favourites. This season, the Backyard crew reach for the stars with a Mission to Mars, featuring a huge programme of sci-fi classics and new releases including Interstellar, Blade Runner and Star Wars. This is one of London's worst kept secrets, so if you want a place on the spaceship, book now.
Backyard Cinema, From 21st March – 27th April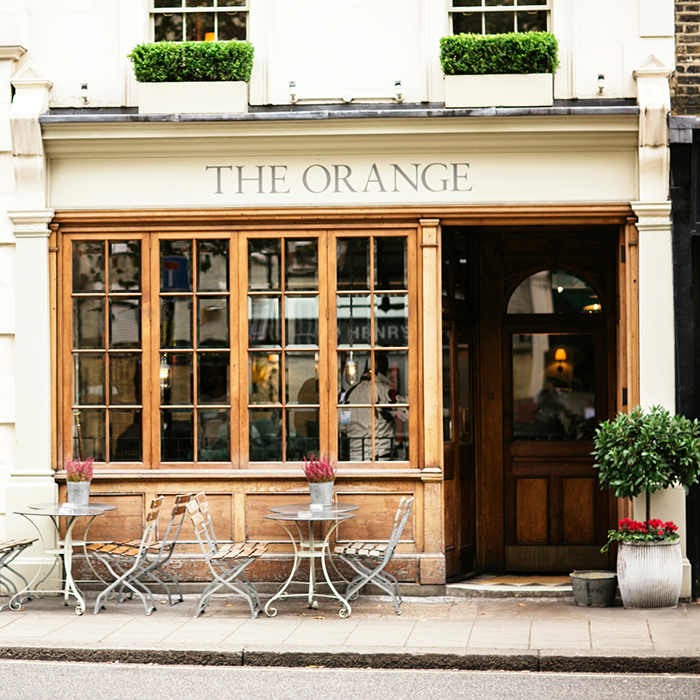 Music nights at The Orange
Posh pub chain Cubbitt House is known for its gorgeous venues and gastro delights. Now, it's adding top-notch entertainment to its repertoire, by introducing a monthly music night to Pimlico-based The Orange. Down a winding staircase at the back of the award-winning restaurant, the informal Garden Atrium Bar will host a rotating line-up of homegrown musical talent playing live acoustic sets. Aiming for an atmosphere of sophisticated socialising, Music Nights at The Orange offer an alternative to some of the rowdier venues in Camden or Brixton without scrimping on intimacy, and a private bar means ordering drinks isn't quite the jostle-and-shout routine live music lovers have grown accustomed to. When we visited, sultry guitar duo Lounge Blizzard were taking to the stage, but acts promise to be as varied as the pub's fine drinks and pizza menus. The event is free, but reserve a table to avoid disappointment.
The Orange Cubitt House, 21st March