Everything you need for a whole festive month of Netflix and chilling (in the literal sense)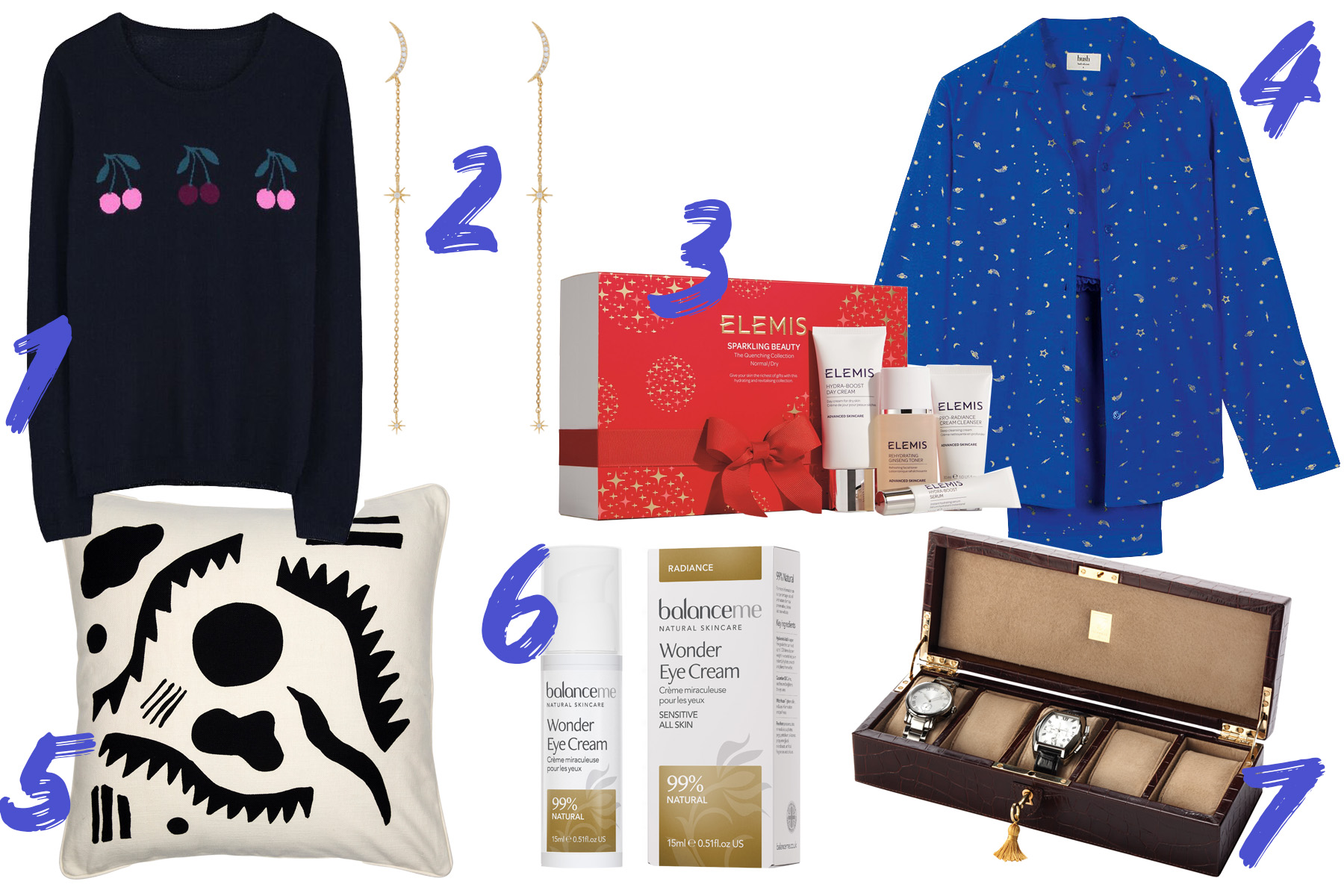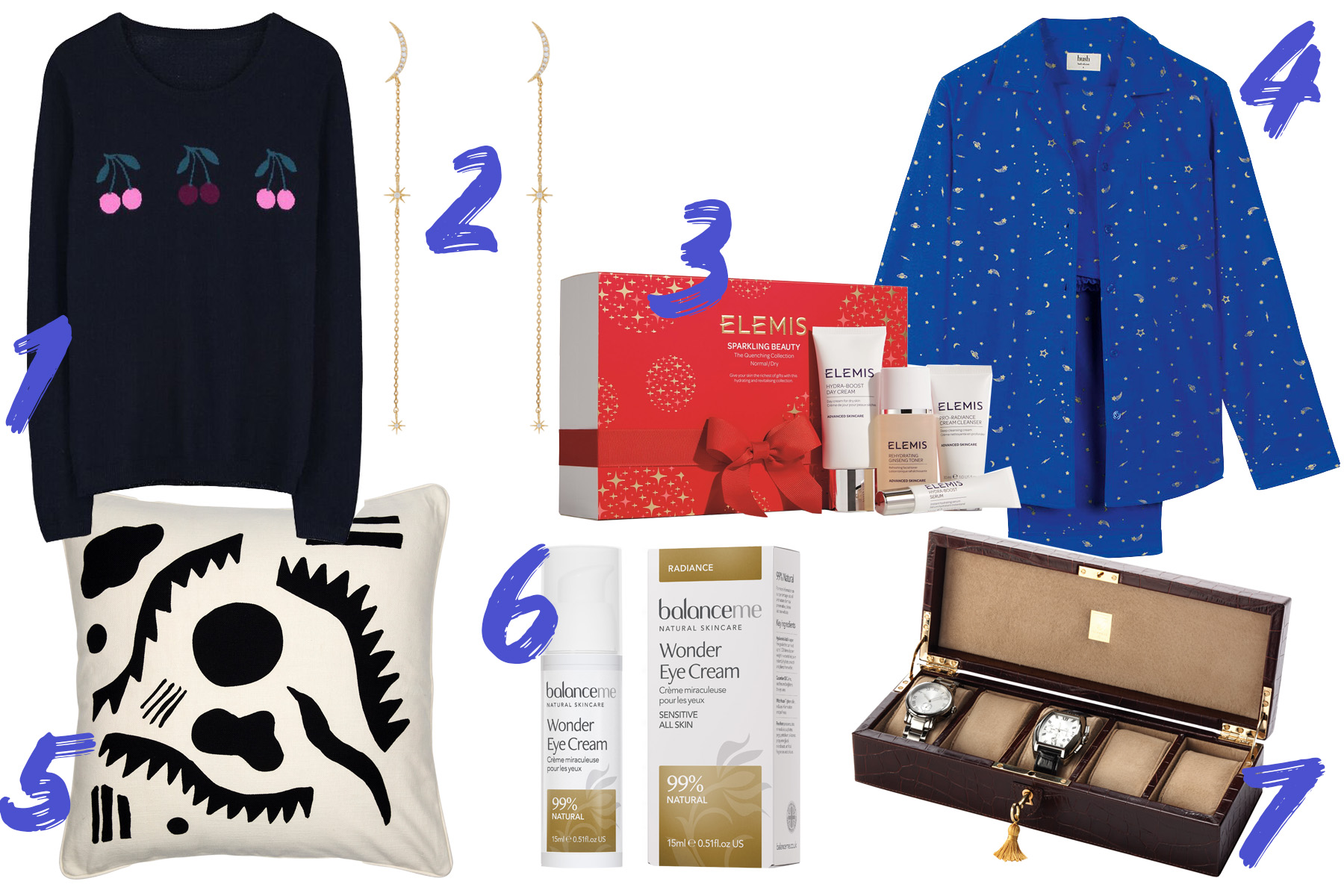 1. Cashmere Sweater, WYSE LONDON, £210
2. Earrings, Z BY ACCESSORIZE, £12
3. Sparkling Beauty Gift Set, ELEMIS, £39.90 
4. Pj's, HUSH, £60
5. Cushion, GUDRUN SJÖDÉN, £24
6. Eye Cream, BALANCE ME, £20
7. Watch Holder, ASPINAL OF LONDON, £128

When I'm thinking (read: panicking) about buying Christmas presents, I always start with the men in my life. A few years ago, I would have struggled – now I simply bask in smugness. My advice? Head straight to Aspinal of London – the luxury brown croc collection is the ultimate for the men who seemingly have everything.
Now onto the ladies. Let me keep this one simple… it's December, it's cold and we're all looking forward to hibernating. And what better way to celebrate a whole festive month of Netflix and chilling (in the literal sense), than in a super-stylish pair of PJs from Hush – with £52 of every pair sold going straight to Refuge where the money will be used to support victims of domestic abuse. A present that does good and looks good? Yes please!
On the subject of hibernating, the lucky homebodies I know will be treated to some seriously cool interiors from my current Scandi obsession: Gudrun Sjödén. Alongside her eclectic collection of clothing, you'll also find an equally fabulous range of interiors. This statement cushion will add a stylish twist to any sofa. When it comes to show-stopping stocking fillers, I highly recommend the Z by Accessorize range. These sparkly pieces look seriously designer – and with almost everything under £20, you can afford to fill your boots!
I love supplementing presents with a few beauty surprises – perfect for some much needed me-time over Christmas. The Sparkling Beauty set from Elemis is the ideal treat for dry, winter skin and I know a few party people who would love to receive the Wonder Eye Cream from Balance Me!
Lastly, whilst I'm all about the giving at Christmas, I'm also a big believer in self-gifting! For me, cashmere is the ultimate luxury and I love the quirky designs available at Wyse London. I'm already obsessed with their stripes and stars… but I think I'll start my collection with this fab cherry print sweater. After all, I still need to look the part when I'm handing out my presents…
Nini Khatiblou
Digital Fashion Editor
Nini is a London-based stylist and the Fashion Editor of PHOENIX Digital. With over 10 years' experience working on the UK's biggest-selling magazines, she currently splits her time between styling celebrity and fashion shoots for PHOENIX Digital and working with a host of commercial brands in a consultancy and styling framework to create some of the biggest ad campaigns on the market.