"As an actor you're confronted with your appearance all the time in a very real way – and you have to make peace with that."
Words Cecilia Mezzi
Photographer Simon Melber
Stylist Frederica Lovell-Pank 
Makeup Artist Jessica Mejia at Stella Creative
Hair Stylist Emma Small at Stella Creative
Chloe Pirrie isn't one for attention. "When I started out, people would constantly say, "You want to go into that press night and talk to that person." Not me. And it made me feel like, "I probably can't be an actor"." 
She's disproved her own assumption, though. The Scottish actress – who was mentored as a Breakthrough Brit by Danny Boyle and Lynne Ramsay, and recognised as a 'Star of Tomorrow' by Screen International – has earned critical acclaim in her short yet impressively rich career.
Hailing from Stockbridge, Edinburgh, and a graduate of the Guildhall School of Music and Drama, Pirrie caught the industry's attention in her breakout feature film debut Shell, a performance that won her the British Independent Film Award for 'Best Newcomer'. Elsewhere she's appeared in the BBC-Netflix co-production Troy: Fall of a City and Netflix juggernaut The Crown, played Emily Bronte in the BBC's To Walk Invisible, put her comedy hat on for Burn Burn Burn (whose cast includes PHOENIX September cover star Laura Carmichael) and scooped roles in Oscar-winning short film Stutterer and Paolo Sorrentino's Oscar-nominated Youth, to name a few.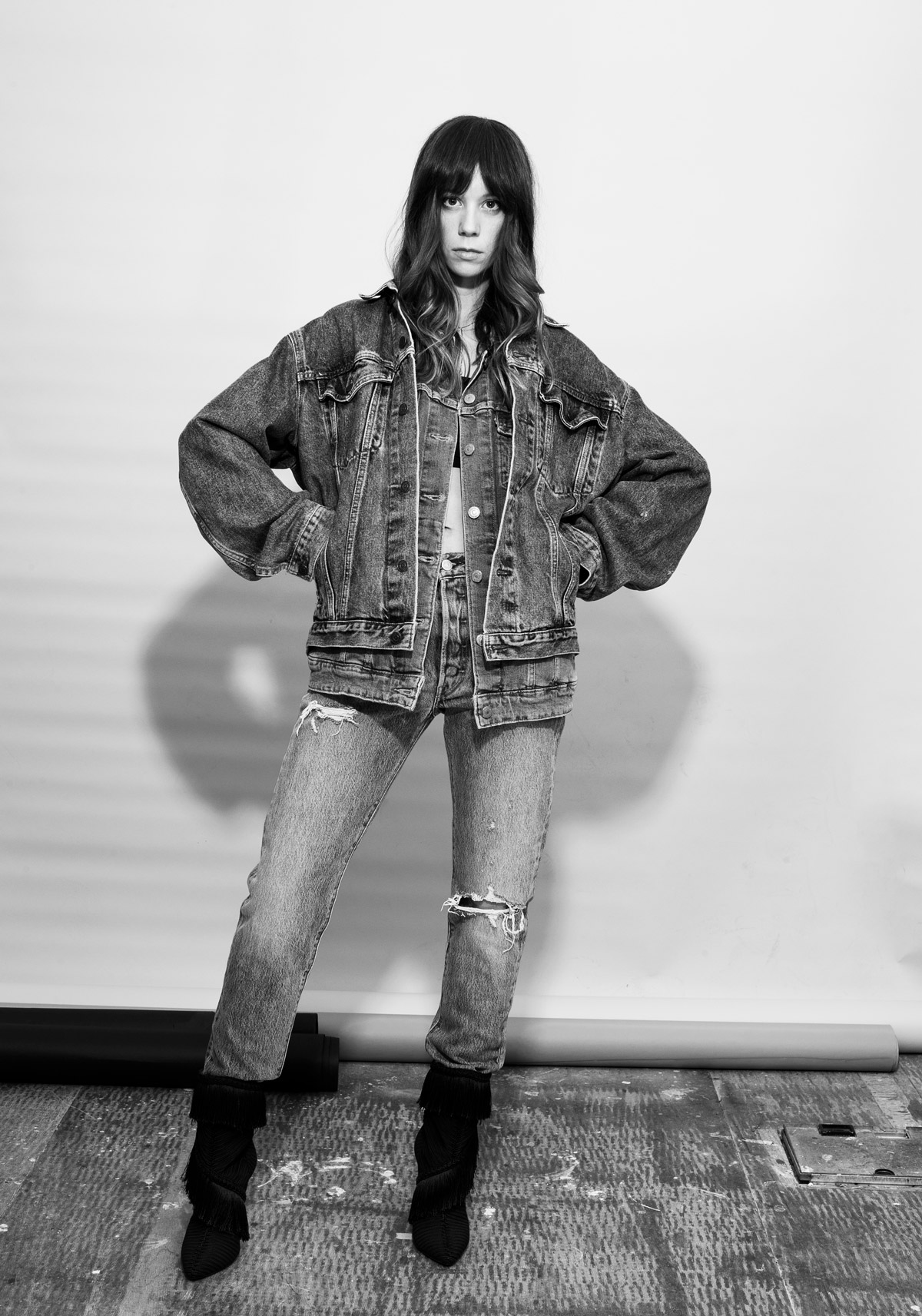 Fast-forward to 2019 and Pirrie has just wrapped filming the Working Title feature Emma, in which she plays the role of Isabella alongside Mia Goth and Anya Taylor-Joy. In August, she starred opposite Orlando Bloom and Cara Delevingne in Amazon Original series Carnival Row, set in a neo-Victorian city overrun by mythical creatures.
This month, you can catch Pirrie in the darkly comic Temple with Mark Strong and Carice Van Houten, a new eight-part drama that plays out in a secret world beneath London, broadcast on 13th September on SKY and NOW TV. Here, the Scottish talent talks improvisation, fear and staying focused in a noisy industry.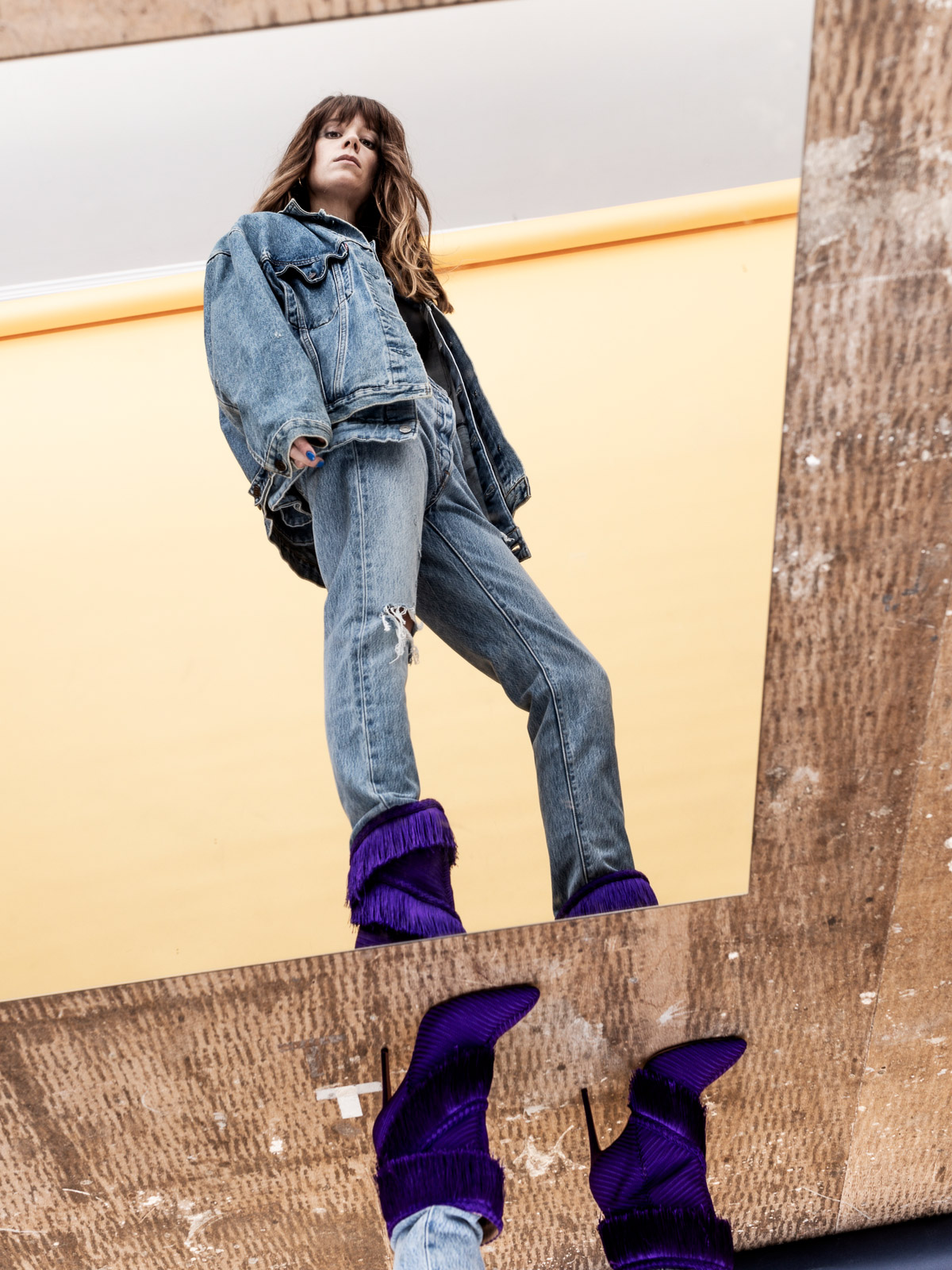 What types of character roles are you drawn to most?
As long as it's a three-dimensional person and a fully realised character that is complex, it doesn't really matter. A person with a proper struggle in something, that's something I'm drawn to, but it's not confined to a particular genre. Complexity is the most important thing.
What makes a great story?
Something that naturally makes you ask some big questions about the meaning of life and love. 
You moved to London when you were 18. Was it a culture shock for you?
To be honest, it actually wasn't. It was challenging and obviously different from how you imagine it's going to be. But I was just really excited to be cracking on with my own life.
Have you made any sacrifices to achieve your goals?
Yeah, I think in freelance creative work you can feel like you let people down because you try to make plans and have normal relationships, and then the phone goes and you have a job to do. You might feel like, "Oh God, my job is so silly". You can realise that your job has a lack of consistency that can be really hard to deal with.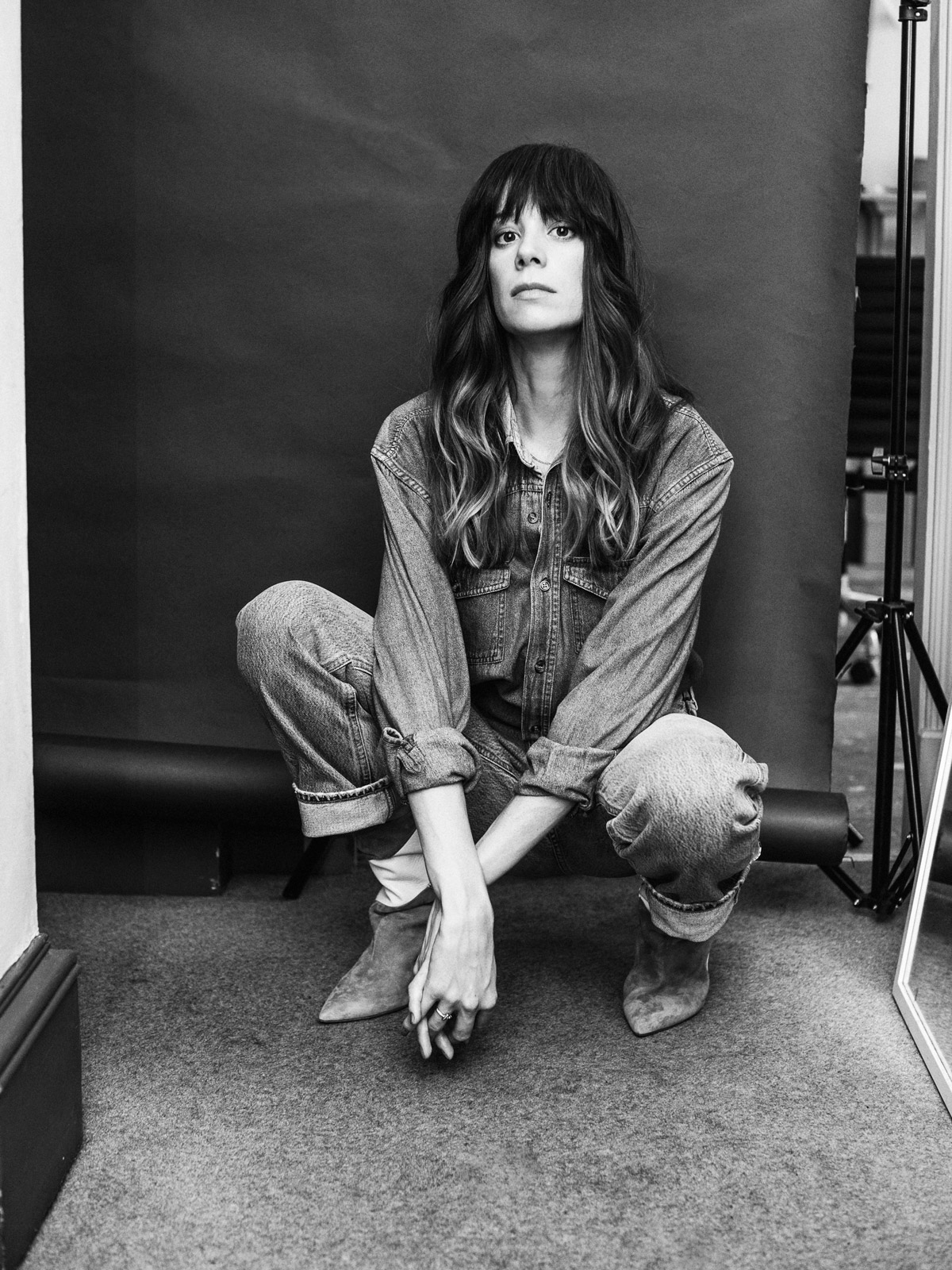 Have you faced any challenges – specifically as a woman – in the entertainment industry?
Yes. I mean, I think we're all aware of the big picture, especially after the revelations last year. I think it's a process and we're coming to a big point of change, and that's a really good thing. But other than that, there are other pressures that you have to confront all the time. You're always being judged one way or another. When you work as an actor you're confronted with your appearance all the time in a very real way and you have to make peace with that to some extent. And if you manage to do that, that is helpful and can be very healthy. There's a lot of disparity, and you have to take distance from any unhelpful, unhealthy judgment by people on their looks.
What advice would you give your 18-year-old self?
To keep going and believe in the things that made you want to do this in the first place. That you have something to say, that you're special and it's going to be okay. That you don't need to be an extrovert or a different type of person than you think you are. In order to be successful, you don't have to be the person that enters a room and catches all the attention, you don't have to be good at networking and doing things that can make you feel really insecure. When I started out, people would just constantly be like: "You want to go into that press night and talk to that person…" Not me. And it made me feel like: "I probably can't be an actor". The best thing is to just focus on the work and the craft, the work is where the joy is at. And don't accept anything that makes you cringe.
Tell me about your character in upcoming series Temple…
She's really a funny character. She's a police officer, and extremely no-nonsense. I wouldn't say she's sick of the job, but she's certainly developed a high tolerance for what she does. She's not shocked by much and hasn't got a lot of time for anything that feels surplus to her job requirements, chats with colleagues or whatever. Then she softens up a little bit and as it becomes more challenging…
And your Carnival Row character?
I'm playing a fantastic fairy. She's a really tough person as well, she runs a black market at the Burgh, a place set in this amazing world that Travis has created. I can't really share too much about it, but she comes into contact with Cara's character, in a way that is quite dramatic. 
You recently starred as Isabella in Emma, a period piece. How did you get into character?
Certainly the locations are amazing and bring a sense of isolation from space and time. It's a different experience of the world and certain components really take your breath away. When you're travelling on a horse-drawn carriage and walk out into the snow, it can suddenly make you really aware of it. The director was really keen on us bringing things to the table in terms of improvisation, which is actually quite hard to do in period language. We would have somebody who's there to consult if you're doing something with your body or your hands that's wrong, but we were also encouraged to liberate ourselves from those conventions a bit. 
What's your relationship with fashion, and how would you describe your style in three words?
Comfort, colourful and simple. Fashion is not a world I inhabit very often except around work, so I'm always really curious about when I work with people who know way more about it than I do. I want to learn. Sometimes in the past I felt quite anxious at events, but now I feel more curious and excited.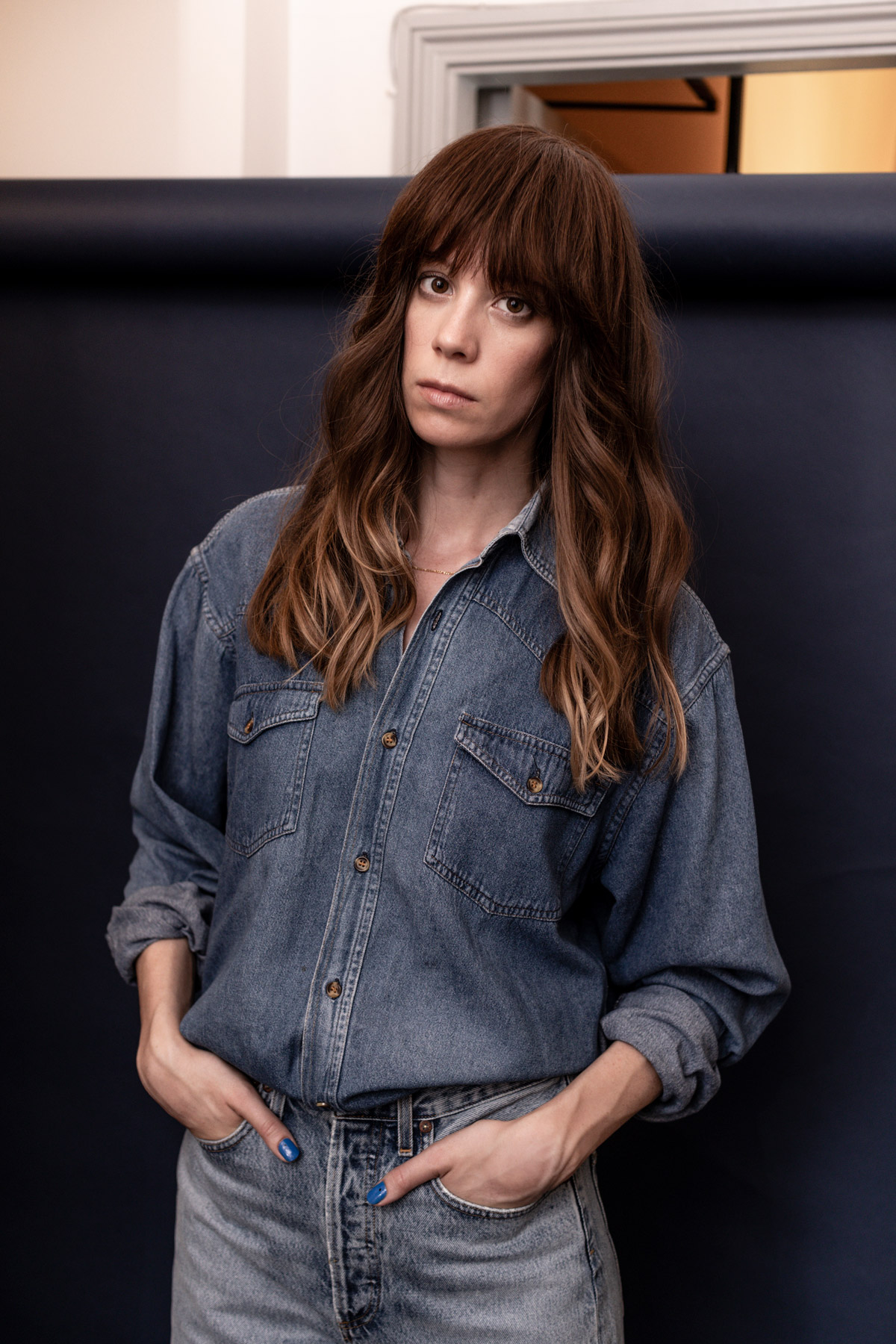 Do you have any career goals?
I just want to continue to work on series, but I try not to think too much about goals, I find that kind of conversation a bit toxic. I want to keep on being inspired by reading scripts and work towards getting those jobs. If I want something, I try my best to get it, as long as I feel really challenged by the material. Not letting the pressure and noise in the industry interfere with that focus – that to me is success.
What scares you?
I do find social media quite scary. It's really affecting the mental health of all generations. I've felt that affect and I've had to take some time off it for a while. 
In another life, what would you be?
I think it would involve working with animals, in a dog shelter. I worked in a stable, that was my first job. I loved riding horses when I was growing up and only really stopped when I moved away from home.