Afrobeat, neoclassical, hip hop – it's a big old sonic harvest
This month's PHOENIX playlist is jam-packed with autumnal audio goodness, from delicate neoclassical soundscapes to chilled out audio hammocks, and afrobeat mashups to hip-hop flavoured head-nodders. Join our music editor on an eclectic journey to the most refreshing parts of Spotify, and thank us later.
1. Kathryn Joseph – Whole
Scottish singer-songwriter Kathryn Joseph wraps up an incredible 2019 with 'Whole', which she describes as, "The last song of the circle and me knowing how fucking lucky I am." Will you be fucking lucky enough to catch one of her spellbinding live shows in Glasgow, Manchester, Brighton or London this month? Make your own fucking luck, book early.
2. Mount Alaska – Back to the Land, My Love
Ahead of the release of their debut album Wave Atlas: Season One this month, Dublin duo Mount Alaska release the poetically titled 'Back To The Land, My Love', augmenting their trademark widescreen electronic sound with a hypnotic modern classical piano motif. Based on this gem we have high hopes for the album.

3. FKA Twigs – home with you
PHOENIX favourite FKA twigs shares an elegantly intense taster of her forthcoming album MAGDALENE, which drops this month. The intervening five years since her last album LP1 have seen her battling an all-encompassing heartbreak and the effects of laparoscopic surgery. She launches her exquisitely choreographed live show at London's O2 Academy Brixton on Monday, November 25, before moving to Cologne, Zurich, Milan, Paris, Brussels, and Amsterdam. Book now.

4. Pete Philly – Here
Aruba-born, Dutch artist Pete Philly is a multilingual hybrid who came to the Netherlands in his youth. As an MC, singer, songwriter, and producer, Pete draws on his Afro Caribbean roots as well as funk, folk, and soul throughout his new EP, and the diverse influences on 'Here' range from Brazilian to gospel in an intriguing and artful manner.

5. Ferran Palau – Univers
Ferran Palau, who has been described as the Catalan Sufjan Stevens, just released his new album Kevin, an ode to "easy loving". This single 'Univers' is a characteristically chilled affair in which his gentle voice, low-slung beats, mellow guitars, and synthesisers provide the audio equivalent of spending a summers day relaxing in a shaded hammock on a Catalan beach.
6. Joesef – Don't Give In
24-year-old alt-pop newcomer Joesef has been described as "your new favourite Glasgow sadboi" and his latest EP weaves hope and heartbreak into languorous sonic honey. PHOENIX loves the echoes of original bedroom soul maestro Shuggie Otis and will be watching this space with great interest. You can catch him live at the AWAL showcase at Iceland Airwaves this month.

7. Drug Store Romeos – Now You're Moving
In a community college in Farnborough childhood friends Johnny and Charlie found singer Sarah through an add on a public notice board and quickly bonded over a love of Stereolab and Portishead. Their tastemaker influences can be heard in this superb debut single 'Now You're Moving', a sound the band call "dream-pop trip-hop".

8. Biig Piig – Roses and Gold
Cork-born rapper Biig Piig, aka Jess Smyth, returns to her bilingual beginnings for 'Roses and Gold', mixing Spanish and English over a sample of Al Johnson and Jean Carne's lush two-step classic 'I'm Back for More'. The multitalented newcomer collaborated with JD Reid, who previously worked with slowthai, Mabel, and Kojey Radical-for this hip hop flavoured head-nodder.

9. Kraak & Smaak – Sommeron feat Imugi 이무기
The superbly named Dutch three-piece Kraak & Smaak present their own fresh take on tripped out, electronic music served up with oodles of positive West Coast vibrations. Their latest album Pleasure Centre, self-released on Boogie Angst, features this gem in which special guests Imugi 이무기 join all the way from New Zealand. A global party never sounded so good.

10. Caribou – Home
Songwriter and producer Dan Snaith, aka Caribou, makes a hugely welcomed return with 'Home,' his first release since 2014's tropical, house flavoured 'Our Love'. Building on a sample from Gloria Barnes' original of the same name, 'Home' mixes soulful horns with hip-hop breaks to make a warm and wistful celebration of the ideas of belonging and home.

11. Sudan Archives – Glorious feat D-Eight
Supremely talented violinist, singer, songwriter, and producer Sudan Archives has been on our radar for some years, but with her debut album Athena, released today, she raises her game considerably. Ambitious, vulnerable, and fiercely beautiful, Athena is a powerful statement from a musician who has always resisted easy categorisation. This single 'Glorious', featuring rapper D-Eight, is pure fire. Read her fascinating cover interview in PHOENIX Digital.

12. Chromatics – You're No Good
"I know you're no good, but I can't stay away from you." Archly cool Portland synth-pop foursome Chromatics return with a dusky but danceable tale of bad love. The video features singer Ruth Radelet gazing longingly into camera awash with a crimson neon hues and other knowing references for maximum '80s feels.

13. Delhia De France – Spin the Wheel :Styx (Janus Rasmussen Remix)
Janus Rasmussen, Icelandic electronic producer and one half of PHOENIX favourites Kiasmos, delivers a spacious and minimal remix of Delhia de France's 'Spin The Wheel :Styx'. Delhia is a fascinating and distinctive singer/writer/producer/performer and visual artist living between Berlin and LA.

14. Paul Epworth – Voyager
'Voyager' is the first piece of music to be released by producer Paul Epworth under his own name. Narrated by a Dusty Springfield sample, the track is an epic journey into the cosmos inspired by legends of Detroit and Chicago. 'Voyager 2' is a late-night jam featuring Matty Tavares, formerly of BADBADNOTGOOD. Disco goodness.

15. Junior Jack – Rich Man 
Staying resolutely on the dancefloor, our playlist is delighted to welcome Junior Jack (of "Stupidisco" fame) back to the fold. The Belgian based producer's collaborators have included Oliver Cheatham and Robert Smith of The Cure. His new EP "Organic" veers from the suave jazzy vibes of "Rich Man" to the freaky bassline and gargantuan drops of "Tweety."
16. Fela Kuti – Mr. Grammarticalogylisationalism Boss (BLOND:ISH Remix)
Respected DJ and eco-campaigner Vivie-Ann aka BLOND:ISH treats us to a mid-tempo, groovy, four to the floor re-work of Fela's 1977 Afrobeat classic. Be ready to get down as BLOND:ISH delivers a hands-in-the-air, pure good-time version for your mind, body & soul. PHOENIX recently experienced BLOND:ISH DJing and can verify the hype, she absolutely rocks.

17. Dark Arts Club – Unbridled Passion In An Electronic World (In Other Words I Want To Dance With You)
Chris, aka Dark Arts Club, evolved from DJing at Fabric and Space to producing music in a studio he set up in his kitchen, before moving upstairs at the insistence of his partner, who wanted their kitchen back. PHOENIX wonders did Chris make the utterly joyous "Unbridled Passion…" to charm his partner after the kitchen disruption. If so, we hope it worked!

18. Super Drama – Unforgettable Runway
PHOENIX loves Moshi Moshi fashionistas Super Drama. Their new EP "Unforgettable Runway" takes its name from the Instagram account chronicling some of the most lauded catwalk shows from the nineties. Two of the EP tracks pay tribute to fashion seasons past with "A/W 84" featuring vocals from London nightlife cause célèbre and revered designer Max Allen.

19. Preditah – Animals feat. Rachel Chinouriri
Preditah mixes a grooving UKG bassline with Chinouriri's shimmering vocals and infectious hooks to produce his distinctive warm, groove-laden sound. A self-taught beat-maker, DJ, and multi-instrumentalist from Birmingham, Preditah first made a name for himself producing for local grime MCs in the mid-'00s. His subsequent colabs have been stellar, including Chase & Status, Lethal Bizzle, Jessie Ware, Disclosure, and PHOENIX cover girl Jorja Smith.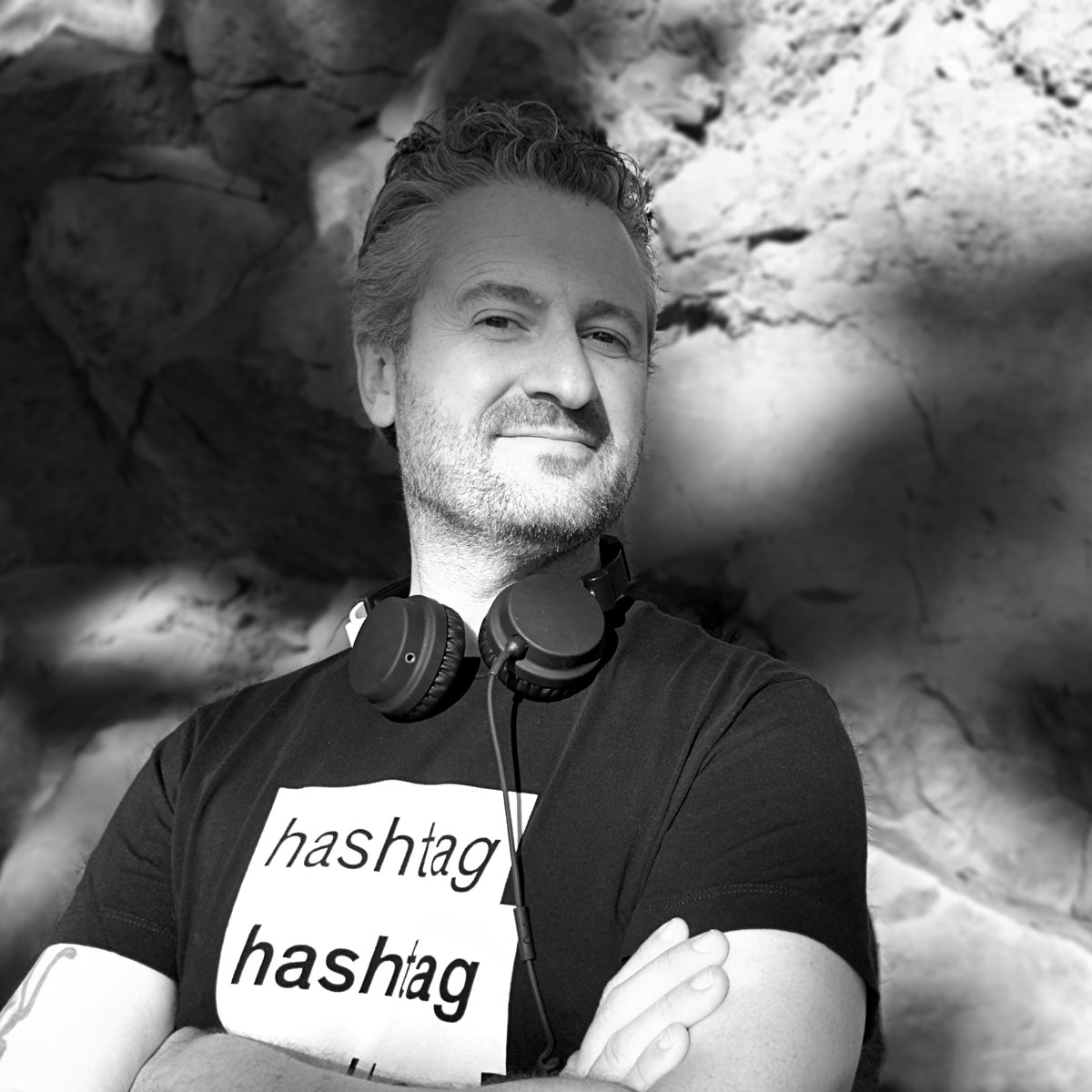 OISIN LUNNY
Music Editor
Oisin Lunny has been performing, producing and DJing since the early 90s, first with his band Marxman and then with his solo project Firstborn. Today he is a keynote speaker, composes music for film & TV, DJs globally, and sends out mixtapes to 12,000 friends via his website oisinlunny.com.