Relentless, Bloody and Deeply Entertaining: Revenge Reclaims the Female Perspective With Brute Force
Coralie Fargeat's rape-revenge thriller is a gruelling, gender stereotype-slashing tour de force
Gore-spattered, techno-driven horror Revenge combines two utterly reprehensible sub-genres – the rape-revenge thriller and New French Extremity – to exhausting and entertaining effect. It's the kind of gruelling, discomforting movie made by men in the 70s and 80s who juxtaposed leering sexual violence and misogyny with joyless bloodletting in a cinematic howl at a world gone mad. Revenge, however, is directed by Coralie Fargeat, a woman who challenges and subverts the intensity of the traditional male gaze while still delivering the sickening spectacle that genre-buffs delight in. And she delivers that spectacle in buckets of blood and flagons of flesh.
The set-up is simple and generic. Young and sexy Jennifer (Matilda Lutz) is whisked off by her suave and hunky lover Richard (Kevin Janssens) to a desert mansion: a dizzying and ostentatious spectacle of private helicopters, gob-smacking wilderness views and poolside decadence. After his two Cro-Magnon mates turn up, however, the atmosphere changes, and a late-night sultry dance results in a brutish sexual assault by pathetic bully Stanley (Vincent Colombe).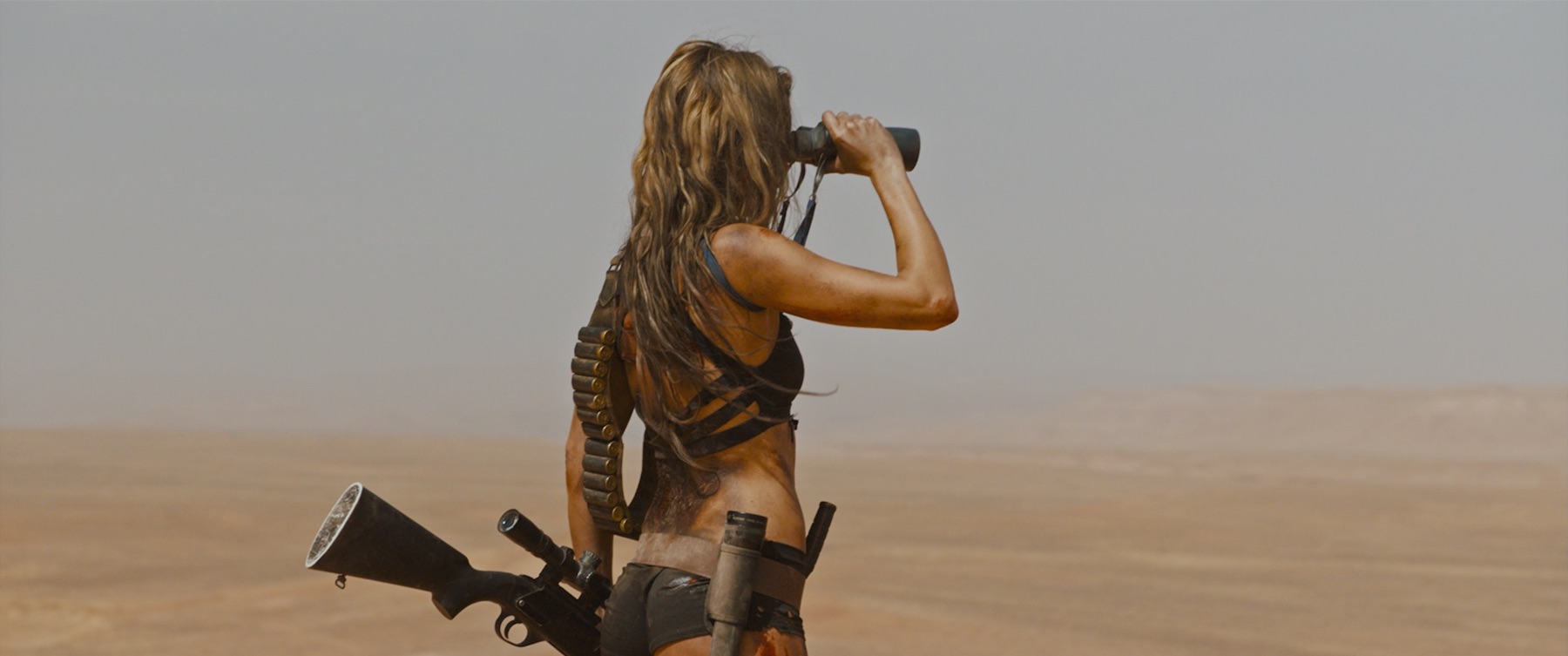 Instead of defending his lover, Richard beats her, disables her and throws her off a cliff to her certain doom. Impaled on a spiky tree of death, Jennifer slowly and bloodily extricates her battered and doubly-penetrated body and crawls to a nearby cave. There, like a mixture of Jesus and The Terminator, she revitalises and reconstitutes herself, emerging as a butt-kicking, gun-shooting, knife-wielding demon of vengeance who will not be stopped in her mission to ravage the men who, through action or inaction, failed the basic tests of humanity.
There's a gleeful, giddy inevitability to Jennifer's gory mission and a thrilling level of celebratory glee to her atrocities. How can we not cheer her on as she gouges, gores and guts her abusers with relentless determination? How can we not laugh in horror as atrocity upon atrocity is inflicted upon prone male bodies? It's fascistic revenge porn of the most right-on variety, its female perspective vital and refreshing. Jennifer bleeds more than anyone, oozing and spraying to almost impressionistic levels, leaving crimson snail trails that stain the barren landscapes and pristine minimalist interiors. It's like she's bleeding for the whole of womankind.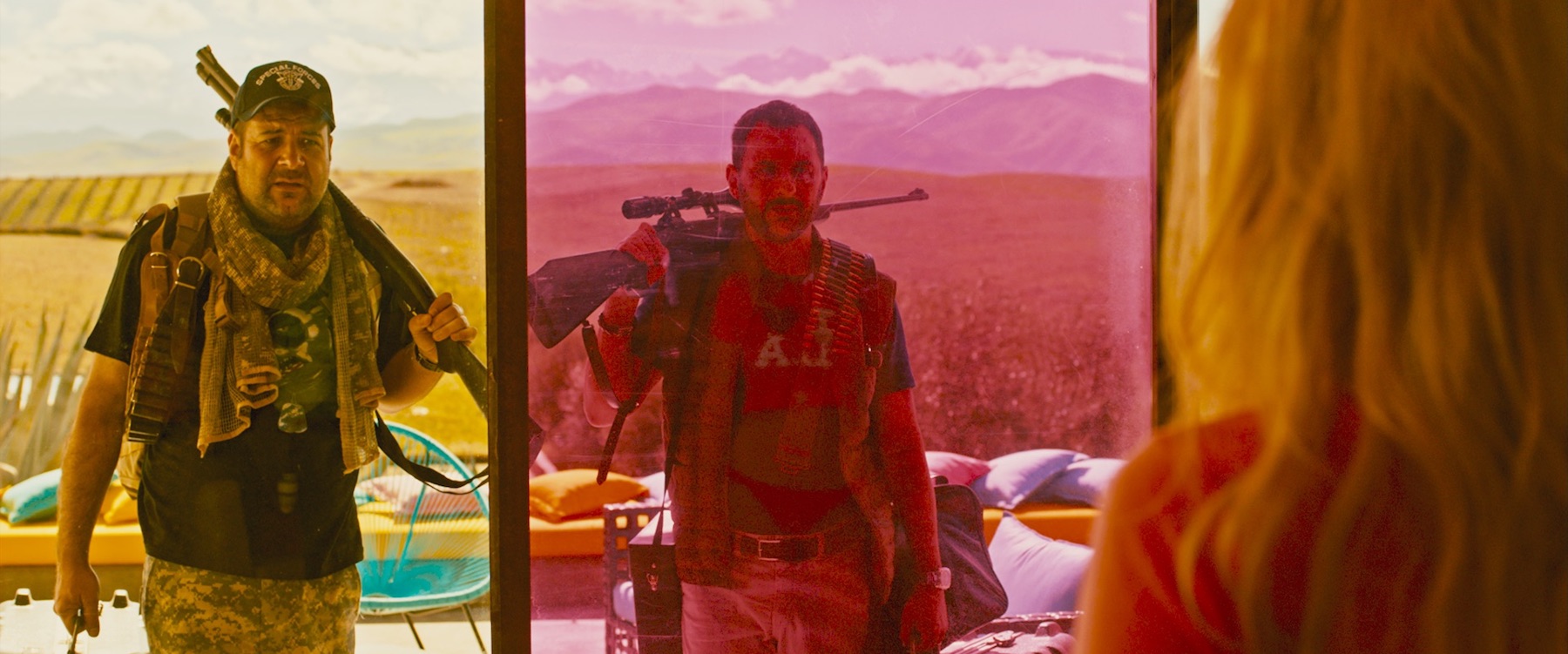 And in a witty subversion of common tropes, it's the men who end up naked, whimpering and alone and the woman, who has suffered beyond human endurance, who has the chance to really even the odds. Of course the whole thing is utterly bonkers and trips heavily into fantasy, and the squeamish will find little to enjoy. Fargeat, a debut feature director, is an assured hand and combines glorious and discomfortingly vast vistas with intense, claustrophobic chases crafted through long, tension-building Steadicam shots and wince-inducing close-ups.
The real heroes of Revenge though are the sound effects team – this film squelches like a rave in vat of tomatoes – and the visual effects sickos who've concocted what will almost certainly be the most blood-drenched film in cinemas this year. It doesn't add much to either of the subgenres it melds, but Revenge benefits hugely from its director's commitment to pushing the envelope and a real sense of righteous fury. Combined, they all but guarantee a good time, even if you end up watching most of it from between your fingers.

Revenge opens on 11th May.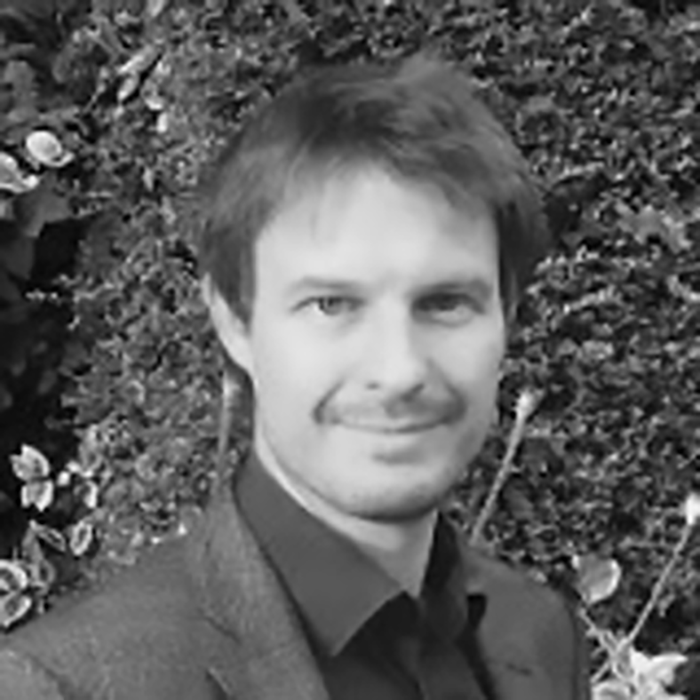 GREG TAYLOR
Film Editor
Greg spends a socially unacceptable amount of time in darkened rooms waiting for the next film that excites him as much as Jurassic Park did when he was 12. As well as reading too many books and watching too many films, he found time to advise two Mayors of London and a host of MPs, helping to give more power to people and neighbourhoods. He continues to watch and write about the national and global political scene with a mixture of hope and dismay. If he's not writing, watching, listening or reading, Greg is almost certainly planning his next trip overseas – all recommendations greatly received.