The alté music artist and producer shares the meaning behind her standout debut EP 'For Broken Ears', and how self-awareness is the key.
Temilade Openiyi, known by her artist name Tems, speaks to me over Zoom from Lagos, Nigeria's capital city in thoughtful, articulate, alto tones. Her debut EP 'For Broken Ears', introduces her distinctive and authentic sound, a blend of Afrobeats, soulful, contemporary R&B and hook-laden pop with confessional and uplifting lyrics. As both artist and producer, her control of the creative process goes from freestyling ideas through production and mixdown, giving the 25-year old's musical output a sense of conceptual purity. Words inflected with raw emotion are laid over deliciously down-tempo beats.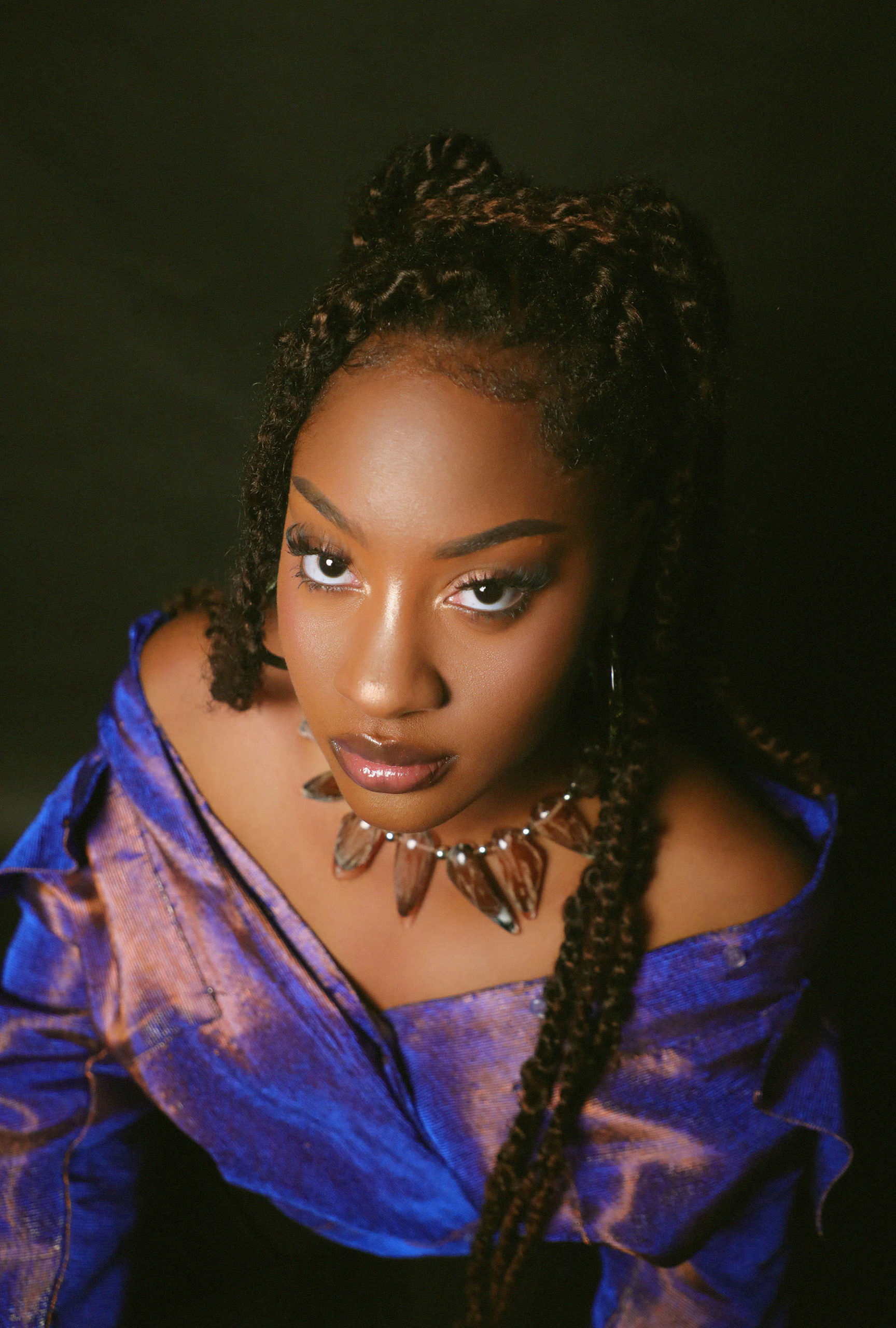 She says the purpose of the record was to, "share her journey to self-discovery and to self-awareness." Her music has a deeply spiritual side. "I just wanted it to bring healing, to be some kind of source of inspiration for anyone that was afraid to do anything. Give some kind of hope rather than just vibes. I wanted it to bring hope, strength, and healing." 
The vibes are still there, especially on the more bouncy, carefree tracks such as Ice T, an anthem of positivity ("I make Ice T, and I make it with your lemons") but it's the more introspective tracks that showcase her strengths. She shares some of her favourite song lyrics from the EP and reveals their meanings.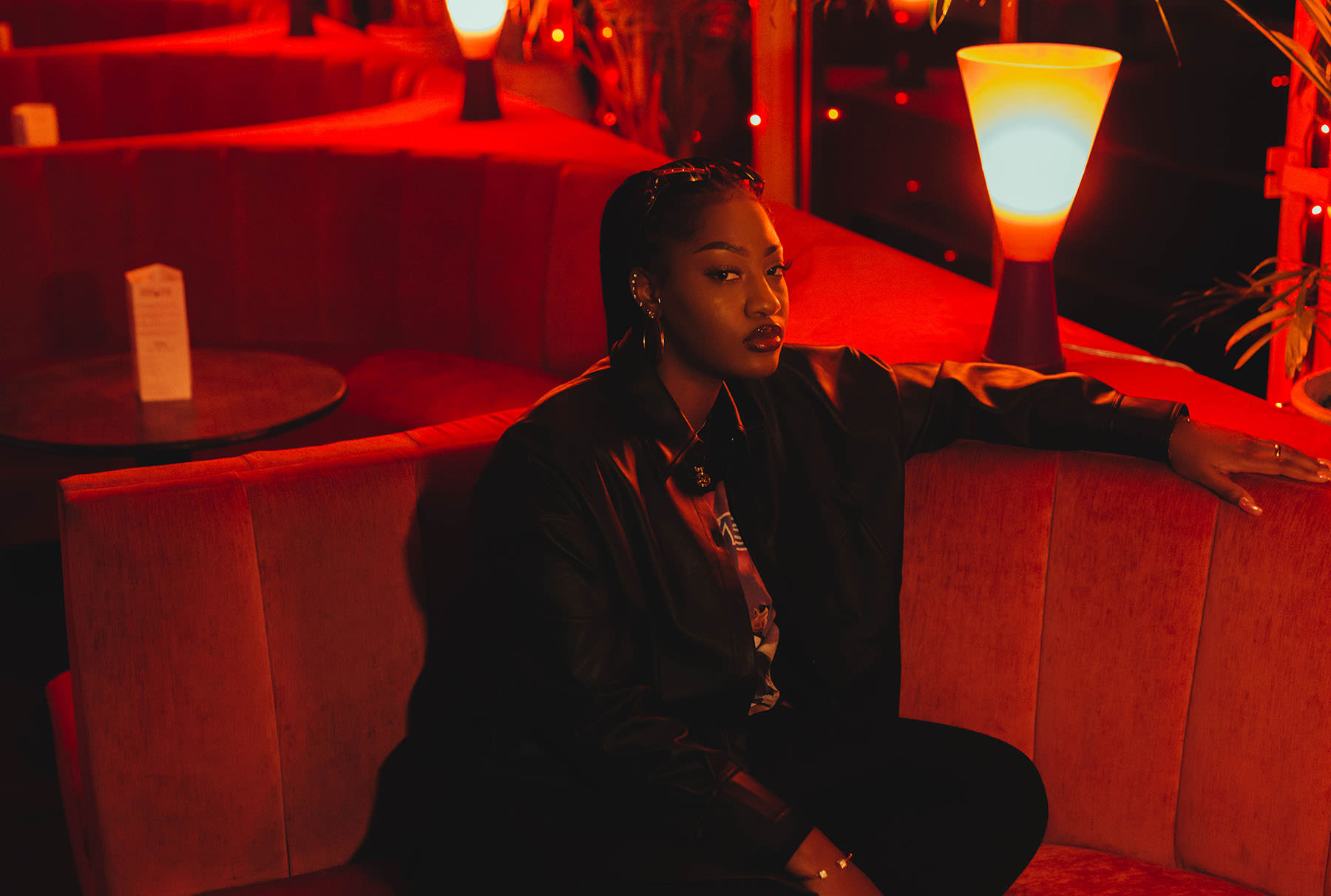 "On Interference, I say, 'this is a mind with no frame', that's me showing where I am at, or where I want to bring people to, is a place with no boundaries.
In Free Mind, I say, 'this is the peace that you cannot buy, send me a love that you cannot mix,' which is the ultimate goal of being free. Mentally you get that peace that is unexplainable, and the love that you feel is not typical. It's not what people call love, it's unadulterated, it's unconditional.
And lastly, in The Key, I say, "seeing the world, living beyond it, this is the key so I can save you," which is the key to how I see life. This is how I think people should understand what the world is about, not getting consumed by it – so you see the world, but you do not live according to its rules."
On the day of its music video release, Tems elaborates on these philosophies from The Key: separating the self from our physical environment to gain a sense of perspective. "Seeing the world not as your world, not as a world that revolves around you as a human being, but a world that spins in spite of you. You are just a part of it, it's not a part of you. I think that's the common misconception, everybody feels like they are this superhero in their own story, but the truth is, everything that's going on in this life is much bigger than each of us. You can only enjoy the moments that you have and live freely, free of mental restraints caused by opinions and people's drama."
She lives fiercely in the present. "I think life should be enjoyed. I take it step-by-step and I like to live in the moment, that's the only way to enjoy life. When you are thinking about the past or you are thinking about the future – the thing is you can't change the past, and you don't know what's going to happen even tonight, or a second from now, a minute from now, or tomorrow! You don't know. You only have now. That's what life should be about, enjoying the moment, making memories, finding out who you are, and owning it, being unapologetically you."
Her journey of reflection is reaching the end of its current cycle. "I think I'm definitely very self-aware right now," she says. "Most people just look outwards, they look at their environment and what's going on, and how the external factors are affecting them, but never really seeing the effects in themselves or the things that are affecting them from the inside. That's why you don't know who you are."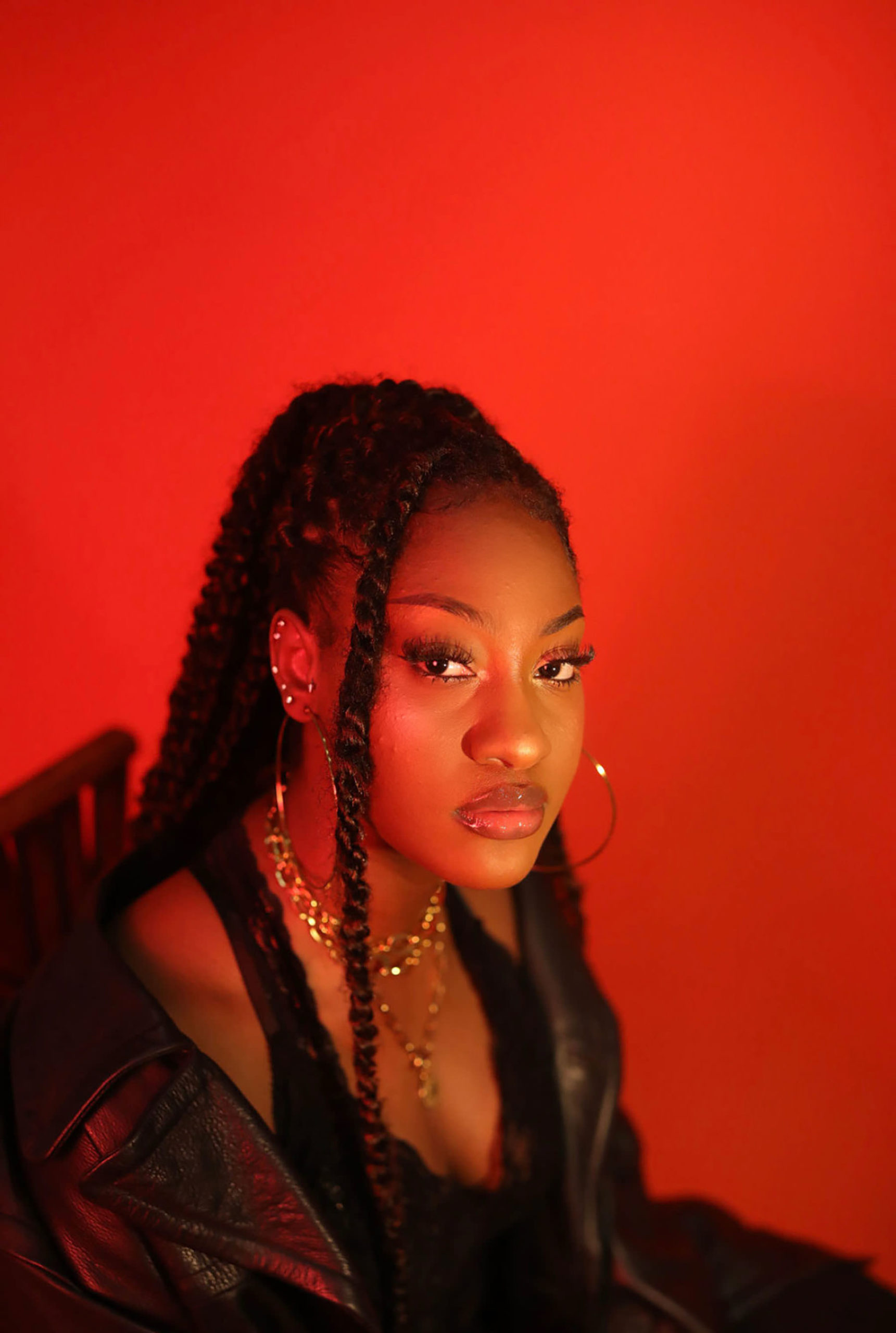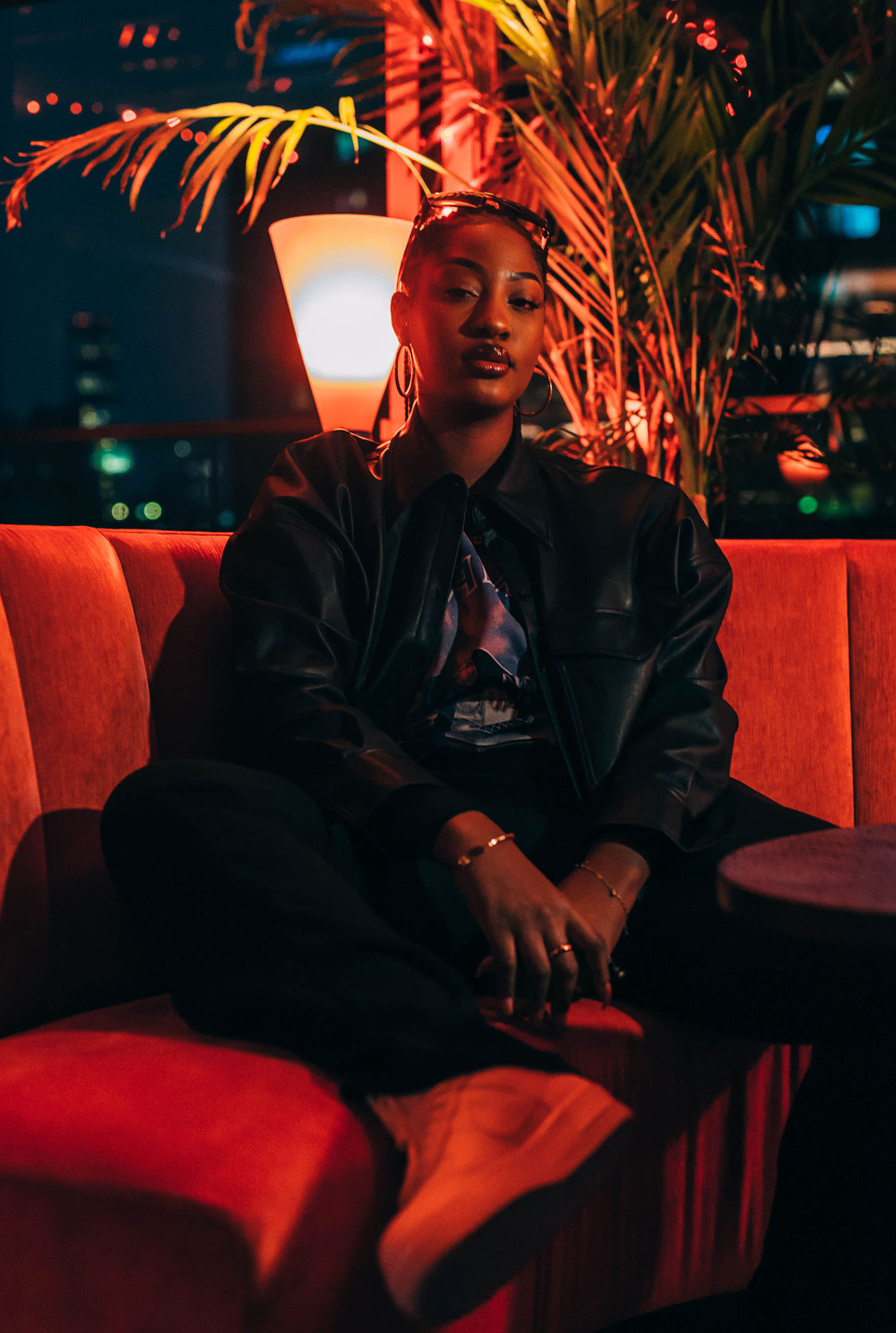 In a society ever more divisive, with polarised viewpoints, she sees merit in questioning our belief systems. "You could be so convicted about an issue, but it might not even be the issue itself, it might be you because you've been mentally conditioned by your experiences to think a certain way, that's not really you. So, for me, I've been shedding just that mental conditioning that people try to put on you, in terms of what your life trajectory should be and your path and your direction. I'm still learning for sure but definitely, I have found myself." 
For a time, there was a chance that she might bypass a career in music altogether. Growing up on a diet of Aaliyah, Lauren Hill, Destiny's Child, and Usher, she started writing songs around six years old. "Music was just always a natural thing for me since I was very young, I've just always loved it," she explains. As a young woman of seventeen she began to feel like music could be a career option, and yet she continued with her academic studies, completing two degrees, including economics at Monash University in South Africa. 
After working a two-year stint in digital marketing, she felt compelled to make the change. "I literally got a new year's message about taking a leap… and I just remember thinking, 'you have to quit your job today'." Her first release, Mr Rebel in 2018, a low-fi production uploaded to the Internet quickly caught the public's imagination, and three years on and her fanbase is growing rapidly. Major labels are interested, she's collaborated with big hitters Khalid, Disclosure and Davido on last summer's Know Your Worth, and received a call out by Apple as their Africa Rising Artist. Her feature on fellow Nigerian artist Wizkid's new track Essence has been No.1 on the BBC 1Xtra Airplay Chart for over a month and currently sits on the A-List rotation.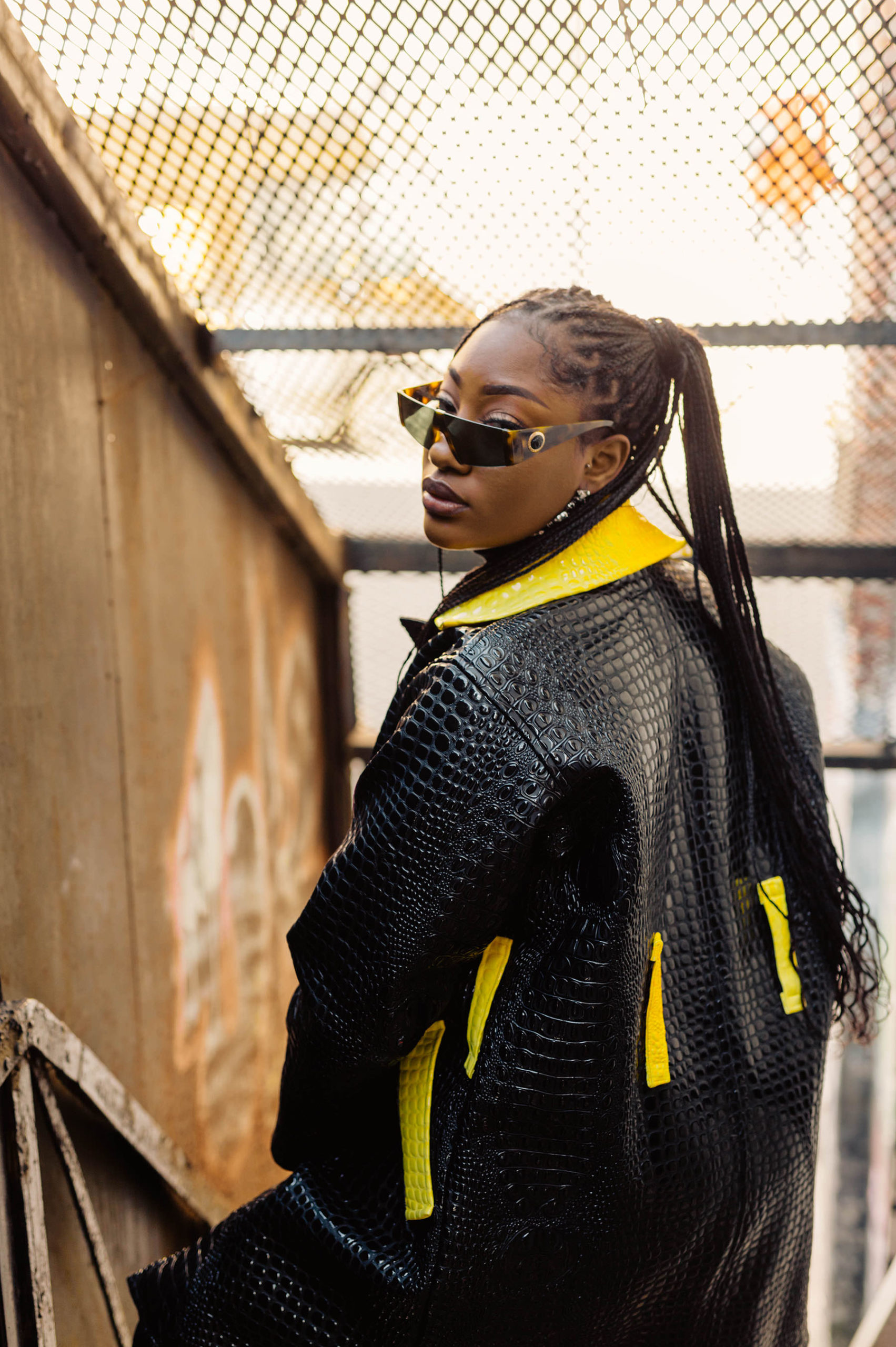 She's a bright star of the alté scene, Nigeria's alternative musical genre steeped in socio-cultural meaning, with creativity, individuality, and rebellion at its heart. There, younger generations are fighting not just an endemic conservative mindset, but at times something more violent and real. We discuss the disbanding of SARS, the Nigerian police department that made international headlines towards the end of 2020 with its notorious record of brutality. TEMS is sceptical, "I feel like it's one thing to say something and it's one thing to actually do it." She does, however, consider change is coming to these flawed systems, such as the institutional racism highlighted by the Black Lives Matter movement.
"I feel what's happening now, not just in Nigeria, but around the world is necessary. I think it's inevitable, I think at some point people are going to get tired of being treated like slaves, people that are not even worthy of being human beings. That's where the anger is coming from, and it's not really anger, it's more frustration, it's deep-rooted, it's deeper than just being upset, it's generational and so, it's something that needs to be broken."
[…] I've been shedding just that mental conditioning that people try to put on you, in terms of what your life trajectory should be and your path and your direction. I'm still learning for sure but definitely, I have found myself.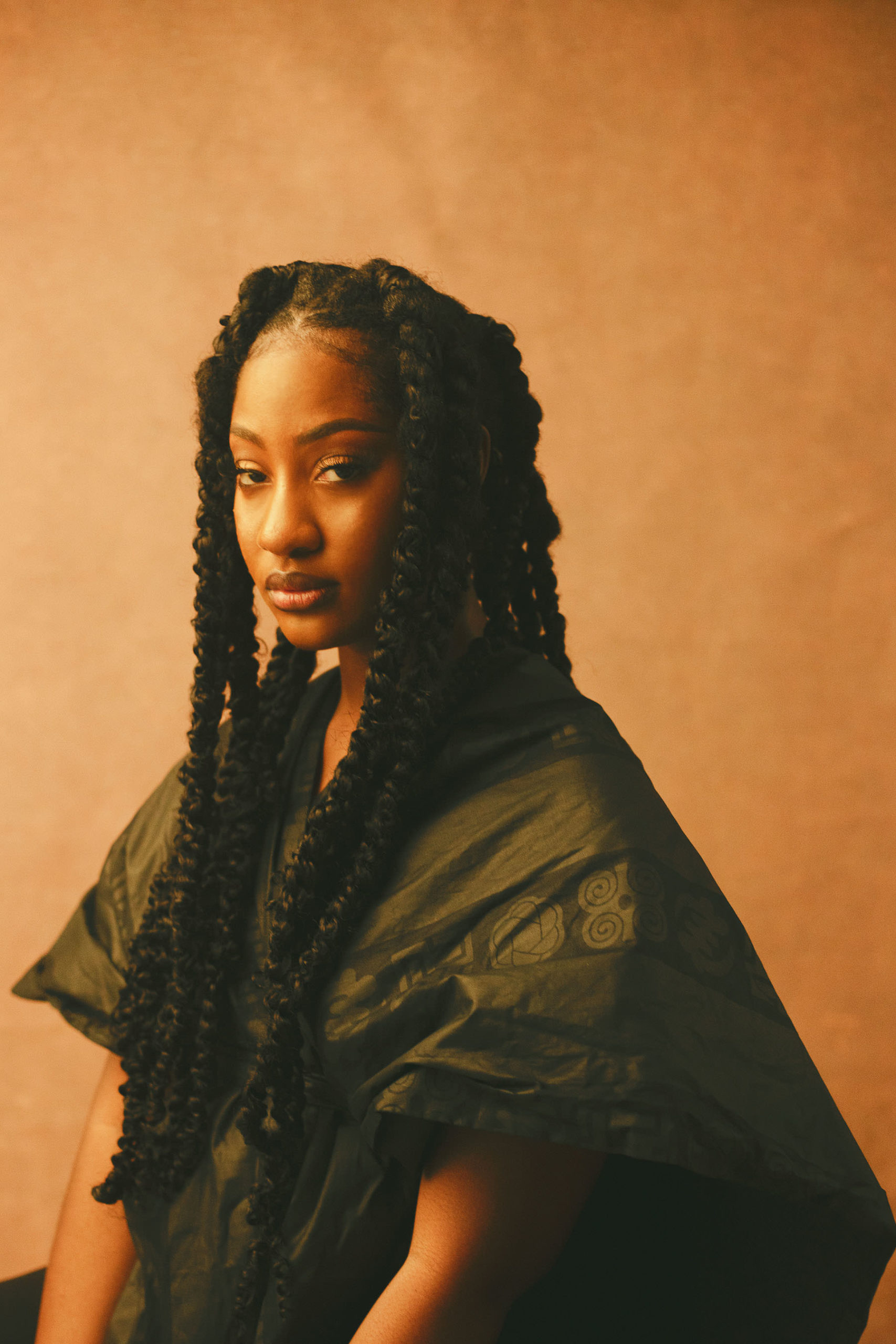 Her ultimate goal is to encourage people to find themselves and see the world from an objective point of view, rather than subjective. "A lot of people are lost, a lot of people feel alone. I want to make it known that you are not alone. We are going through this, I am going through this, this is my journey and if I can do something, you can too." 
If there's anyone strong enough to lead this rebel army, it's Tems. We're right behind her.