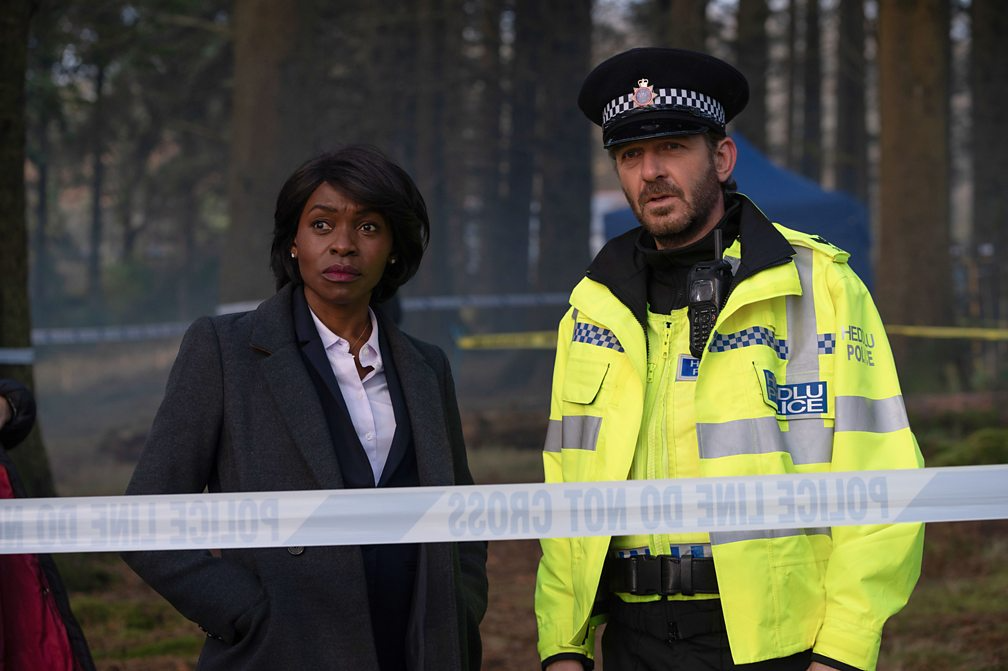 Five Minutes With: Rakie Ayola
The British actress is heading into national treasure territory. Just make sure you bring her a printed script.
Words Hannah Kane
Opener image: D.S. Holland (RAKIE AYOLA), Max (JASON HUGHES) in The Pact (Image Credit: BBC / Little Door (The Pact) / Warren Orchard)
Cardiff born Rakie Ayola has had a long and distinguished career on-screen career, covering critically acclaimed shows such as Anthony, Black Mirror, Noughts + Crosses, as well as primetime gems Doctor Who, Silent Witness and EastEnders, and a long stint as Kyla Tyson on BBC medical drama Holby City from its eighth to the eleventh series.
Then there's her movie career, which spans big Hollywood titles such as Sahara with Matthew McConaughey and Penélope Cruz, Great Moments in Aviation, and The i Inside. Ayola's craft as an actress can best be appreciated up close in her theatre work: many Shakespeare roles, as well as the role of Hermione Granger in the West End production of Harry Potter and the Cursed Child in 2017.
Ayola's latest role as the "brilliant and quirky detective" DS Holland in BBC One's new drama The Pact, a show about women that, as Ayola notes, doesn't have to be focused on sex. "You can find interesting, deep, fruitful, complicated stories with groups of women at the heart, like The Pact, where we do all keep our clothes on."
We caught up with Ayola to find out more.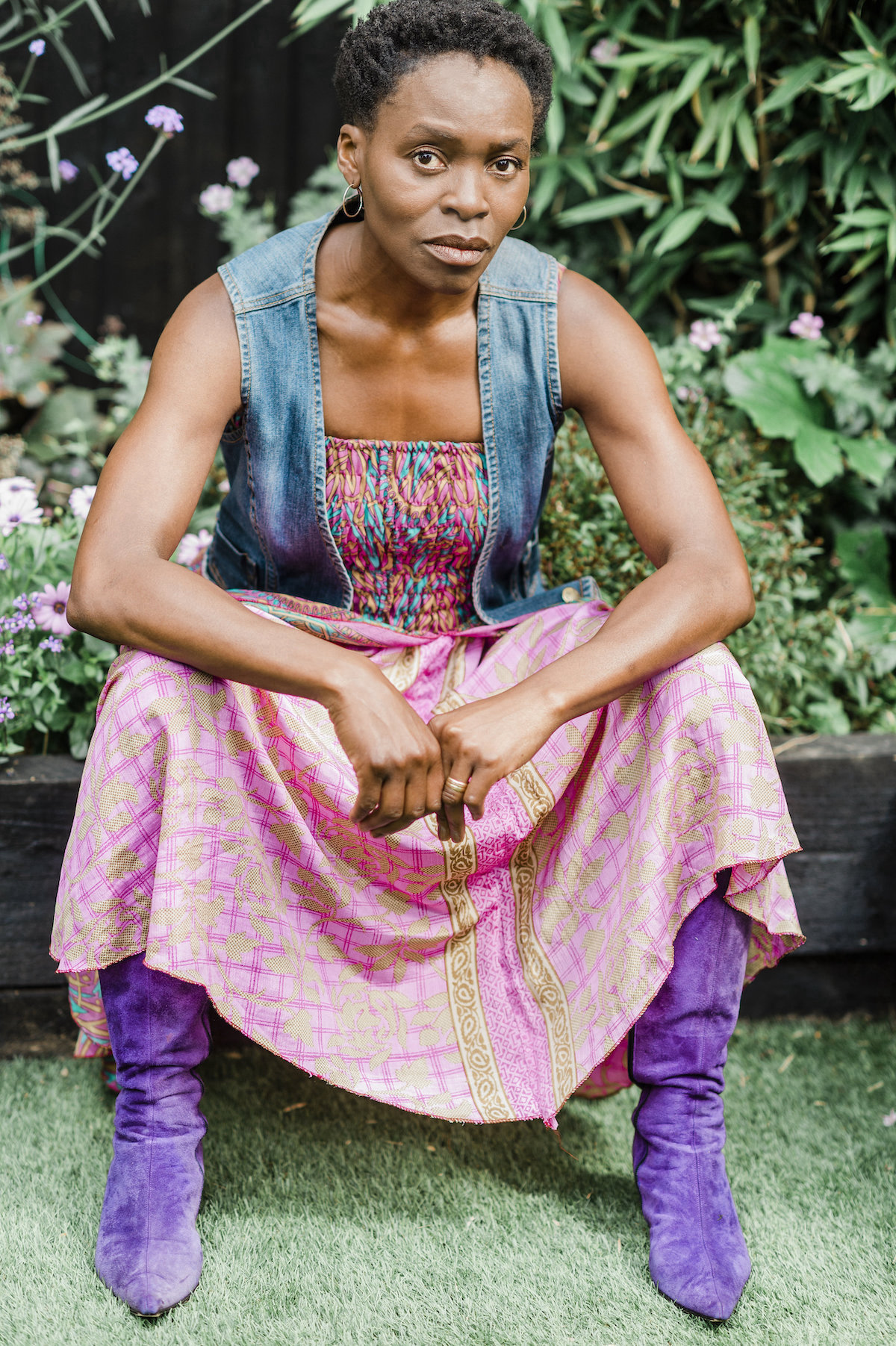 Talk to us about The Pact, what's the premise?
"The Pact is a 6 x 60 minutes series for BBC1. It's about a group of friends whose seriously bad decision making forces them to agree to a pact that makes things much worse."
What makes a great story, in your opinion?
"I either like a story that's full of feasible plot twists and surprises or I like a story that's populated with quirky, eccentric characters. If a drama has a bit of both I'm very happy."
How does it feel to go back to your Welsh roots, and work with an all-Welsh cast?
"It felt very good to be filming back in Wales for the first time since I did Doctor Who about 13 years ago. We had the luxury of filming in some truly beautiful parts of the country that I've never visited before. It was a real joy to be working again with so many Welsh actors. Old friends like Jason Hughes (with whom I did National Theatre Wales / a Royal Court production of Ed Thomas' play On Bear Ridge in 2019), Eiry Thomas (who I've known since we were teenagers in South Glam Youth Theatre and National Youth Theatre of Wales), Gillian Thomas (with whom I did a Christmas show at The Sherman Theatre in 1990), Mark Lewis Jones and Richard Elwyn (both of whom I've known since the 90s). Not to mention the younger actors whose work I've admired from afar for some time. And of course the fabulous Laura [Fraser] and Julie [Hesmondhalgh]."
What's the most Welsh thing about you? 
"My husband would say the most Welsh thing about me is my way of treating everyone I meet with equal politeness and respect regardless of their title, position or status… but watch out if I'm not treated the same way in return."
How do you prepare for a role?
"I appreciate that we're all trying to save paper but I don't love the trend for not having a hard copy of the script to flick through and make notes in. Seeing the words on the page and looking for clues is all part of the fun for me and I don't form the same connection with a screen."
Can you share with us three lessons you've learnt over the course of your career?
I've learned:
"If I can't wholeheartedly say, 'Yes please, I'll wish I'd said, 'No thanks'.
It makes me very happy when I work with people who know how to successfully light and make up my skin.
Every time I try to cut corners I fall flat on my face."
You've acted in many Shakespeare plays, what are some of your favourite lines?
"Men at some time are masters of their fates
The fault dear Brutus is not in our stars
But in ourselves that we are underlings"
Cassius, Juilius Caesar
"Hell is empty and all the devils are here."
The Tempest
What would be the first play you'd love to go and see once theatre is allowed to return after the pandemic?
"I'm looking forward to seeing my mates' work on stage, whatever it is."
Please can you recommend 3 books that would change our lives? 
"They're not new books but they really affected me in a profound way."
Half Of A Yellow Sun – Chimamanda Ngozi Adichie
One Hundred Years of Solitude – Gabriel Garcia Marquez
The Kite Runner – Khaled Hosseini
All episodes of The Pact are available now to stream as a box set on BBC iPlayer.