Catch her on a 10-date tour this October
Words and Interview Hannah Kane
Editorial Assistant Kenicia Gray
Wolverhampton's finest, the middle child of a multi-instrumentalist family who grew up singing in a Pentecostal choir, Beverley Knight radiates soul. "Soul music is everything," she tells us ahead of her 10-date UK tour this October, singing the songbook of legend Stevie Wonder. "It's the ultimate expression for me, it's my go-to place when I'm either ecstatic, or despairing, or wow! Whatever extreme of emotion I might have, or even if I'm just fine, it's soul music all the way." She says she's "taking on some of the greatest songs ever, it's a huge responsibility."
If anyone can do it, she can. In person, Knight is a larger than life character, physically petite, but a force of nature nonetheless. She admits to being, "extrovert from the second I came out.  You couldn't shut me up, you couldn't stop me performing. I was a precocious child. Anything was a stage – I'd stand on that table and any pen was my microphone!" That is, except when she is writing music. "I go quiet and I become a little bit introspective. I go into myself and that's when you know, okay I'm getting into my world of writing. I've disappeared into my zone."
Knight jokes that the women in her family are "the warriors". Her grandmother was a "formidable" woman who married into the family, taking on the challenge of raising her mother and uncle. "She raised a titan of a woman in my mum who is again, a strong character, knows herself, knows her core, and raised myself and my sister to be independent women who spoke their mind, not scared to voice an opinion, to be savvy, to be switched on, know what's going on socially, politically, to very much be the master of their own fate." 
I have had to learn to be thick-skinned because I'm not by nature.
She passes this advice onto her three nieces. "I'm always drilling them, saying, 'you are your own woman, do not let anybody, man, woman, whoever tell you how you should be or how you should run your life. Decorum, it's a fallacy – that a woman should wear this, or a woman should do that is rubbish! You are you!'"
The singer's breakout album The B-Funk (1995) exhibited Knight's vocal prowess as a soul and RnB artist and propelled her into the limelight. This year, she celebrates a career spanning a quarter of a century and counting. BK25, the latest in Beverley's discography, is due for release 8th November. Recorded live at the Royal Festival Hall with The Leo Green Orchestra, the record includes the greatest hits from her back catalogue including 'Shoulda Woulda Coulda', 'Keep This Fire Burning', 'Come As You Are', 'Made It Back' and 'Greatest Day'. Plus songs from Beverley's best-know theatre performances and three new studio tracks including the single 'Now or Never'. Preorder now.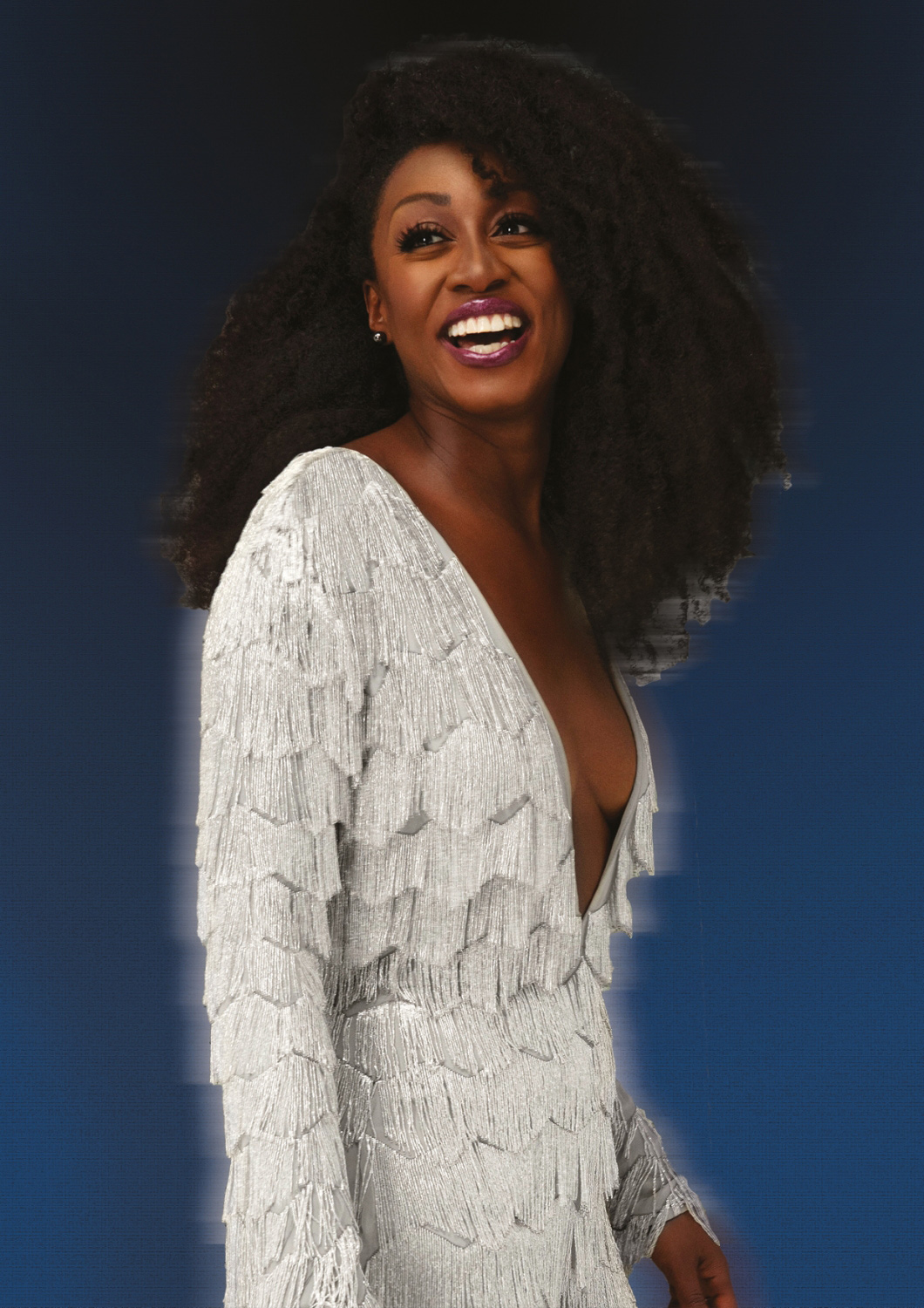 Her career spans gold and platinum selling albums, 14 Top 40 hits, sold-out tours, not to mention critically acclaimed West End musical performances and acting roles.
As the lead of Rachel Marron in The Bodyguard she took on the part made famous by the late Whitney Houston. Then came the Tony-winning Memphis the Musical, a challenging story tackling race, rock and soul in segregated 1950s America, for which Knight scooped a nomination for an Olivier Award for Best Actress in a Musical. The singer's burgeoning career as West End star then caught the attention of Sir Andrew Lloyd Webber, who approached her to take the iconic role of Grizabella in a new production of his classic Cats. The 11-week sold out run at The London Palladium marked the first time a black actress had been cast in the role made famous by Elaine Paige. 


More contentiously, Knight played suffragette Emily Pankhurst in Silvia, facing a backlash as woman of colour cast in the role. Knight has her own thoughts on this hypocrisy. "I'm playing the warrior who tried to get the vote. I'm playing the role, it's not a biography of her life. It was more controversial than I thought it was going to be. I was like 'how dare you?', you know, Othello anyone? Cleopatra anyone?" 
I often say you have to love what you do and you'll do it forever. 
Musically, Knight has accumulated 3 MOBO (Music of Black Origin) Awards and BRIT and Mercury Award nominations, with the culmination of an MBE in 2007 awarded by the Queen for services to British music and charity. Ultimately it is Knight's breathtaking live performances that have cemented her title as British Queen of Soul, and earned her the respect of past collaborators such as Quincy Jones, Take That, Andrea Bocelli, Carlos Santana. Annie Lennox, Chaka Khan, Tom Jones, Gregory Porter, and Ronnie Wood.

Great names indeed, but a career highlight that has special resonance for Knight was when she was hand-picked to open for her childhood idol Prince at his 21 Nights concert run at London's O2 in 2007. Knight recalls when she first discovered the legendary music artist aged around 8 years old. "He stormed into my life with 'Little Red Corvette' via my uncle Hayden and I just loved him." She reflects sadly that this is now in the past tense, "his songwriting ability, the way he would put songs together, the way he would harmonise, the way he would pull different elements of music together and make it his own mish–mash. Quintessentially Prince, borrowing from all different things. I've studied his band, his approach to live music, his stagecraft. I still look at him when I'm a bit stuck and think, 'what would Prince do?'"
Knight shared her five rules for life.
1. HAVE A STRATEGY AND BE THICK-SKINNED
I'm proud of becoming a businesswoman, because I wasn't. I didn't want to think about anything business-wise, I just wanted to think about creativity, but the two are so inextricably linked. My husband has a great business mind. Me, not so much. He has taught me strategy, have a business plan, know your goals and then plan out a strategy to achieve it. He has taught me how to economise. If it's going to be your career you've got to think with a business head, and I'm proud that I've learned that as a skill.
I have had to learn to be thick-skinned because I'm not by nature. There's a lot of people I know, and things just bounce off them. So, when you read things that are not very nice, and attacks upon your person, especially by people who you don't know from a tree, it stings at first. Then I have to let the rational part of my brain take over and say "these people don't know you". I have to tell myself that but it's not easy, because I'm not naturally someone who can just deflect.
2. BE NATURAL
I'm loving at the moment – and long may it continue – that all us black girls have gone back to natural hair, because I've ruined my hair for years straightening it. It was, societal-wise, seen as being 'neat, tidy, professional'. I'm done with that. Now I'm getting 'I love your hair like that'. That's all I ever hear, it's so nice. Big old bush!
3. SOMETIMES THE THINGS YOU LOVE TAKE THE MOST WORK
I love my husband but some days it's dead easy and some days I'm like 'if you tell me what to do without telling me what to do, one more time..!' It requires effort, it requires time, it requires the want to work at it and make it good. Some days it's completely effortless, other days, it's like you've really got to put in the hours. I love music too, but sometimes I have to really work at it and sometimes it just flows.
4. BELIEVE IN THE POWER OF A POSITIVE MINDSET
I somehow believe that much of what has happened to me is because I've willed it. I put in the work, there's been a strategy, but it came from the will. As people would say 'I've put it out there to the universe'. It sounds so corny, but I really do think there's something in that.
5. LOVE WHAT YOU DO
I often say you have to love what you do and you'll do it forever. People ask me, 'How do you survive in the music industry, and what advice would you give to young people?' The first thing I say is always love what you do, because no matter what happens, if you can't get a record deal, if you love making music, it will give you so much joy. Whether you're able to make a living from it, modest or huge, or not at all, that joy, that joy will sustain you through life, day after day. You look around sometimes and think, 'there's a lot of joyless things going on', but if you have that one thing that you love, it will always keep your mental health in check.
Beverley Knight tours the UK in October with "Songs of Stevie Wonder" and her new album "BK25: Beverley Knight with The Leo Green Orchestra at The Royal Festival Hall" is out 8 November.