Intelligent, autobiographical techno that pushes the boundaries of the genre
Just over a year ago Yousef Zaher, better known by his artist mononym Yousef, was driving with his wife down the street in Liverpool where he grew up in the 90s. Hit with the full force of nostalgia, both good and bad, he felt compelled to channel this emotion into an album named after the street: 9 Moor Drive.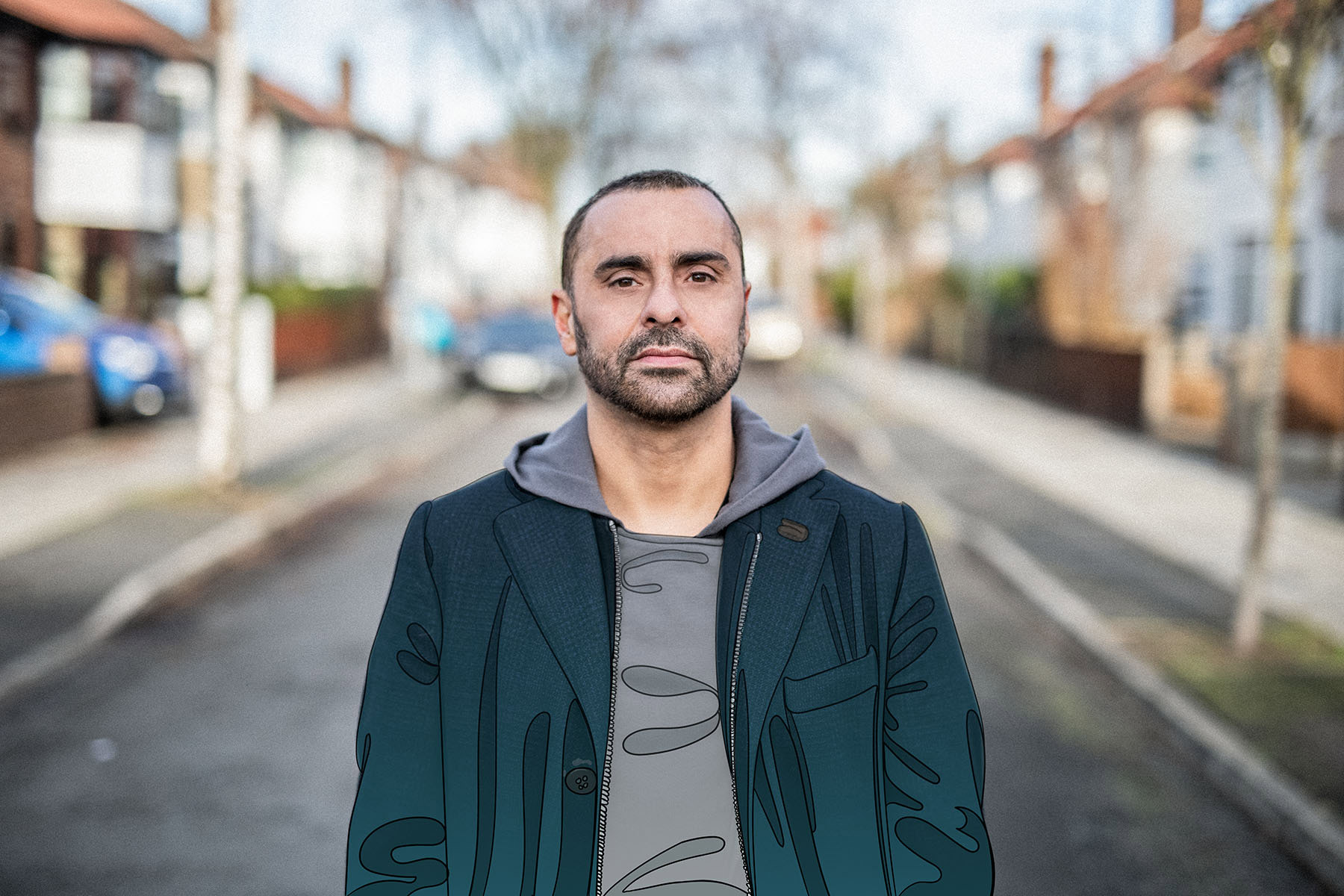 "I had the idea that things were colourful and complicated in the house, very much so," Yousef tells me down the phone line in his broad Liverpudlian accent, "but there would be a lot of stories to tell. I felt now is a good time to get some off my chest. I was over it. I made the decision on the spot, most of my main decisions are made instantaneously. That was one of them."
He explains some of these "colourful and complicated" themes include his father leaving, and eventually getting kicked out of the house. "Learning how to grow up very fast and living on my own when I was 14 with my two brothers." He was exposed to an array of colourful characters and sexualities from a young age, also experiencing the liberal arts culture of music school. "For all the negative things there were a lot of positives that came from it. I wanted to explore those areas."
Yousef spent the defining period of his childhood from the age of four to 14 at 9 Moor Drive. Early musical influences were surprisingly, "anything that was punk-based." His diverse music taste had one condition though: honesty. "What I mean by 'honest', whether it be 80s, or rock, or hip hop, or even proper old-school techno is you can really feel the difference when someone is telling a story, and whether someone really believes in what they're doing."
"On a human molecular level, you know whether the person is trying to tell a story or just trying to make the points, you know, sell a few records. It's completely different, the honesty in music from the 60s, 70s, 80s, and soul music. People like Pink Floyd, even really early house. I think the one common denominator is total honesty."
At 9 Moor Drive young Yousef was introduced to breakdance culture, "I used to be a B-boy. That's where I discovered DJing, but it wasn't until a few years after I left 9 Moor Drive that I managed to have the opportunity to learn how to DJ, but at 9 Moor Drive I had no skills at all."
These days Yousef is one of Britain's most respected DJs and the founder of the now iconic label Circus Recordings which has released tracks by artists such as Sven Vath, Four Tet, Gilles Peterson, Santos, as well as Yousef himself. A promoter of new talent, he's also credited with giving now well-known DJs such as Loco Dice and Seth Troxler some of their first major bookings. As a globetrotting DJ, this year alone he's played all over the globe from Miami to Mexico, Ibiza to Sacramento, and Amsterdam to Hong Kong, not to mention less exotic stints in Manchester and his hometown Liverpool.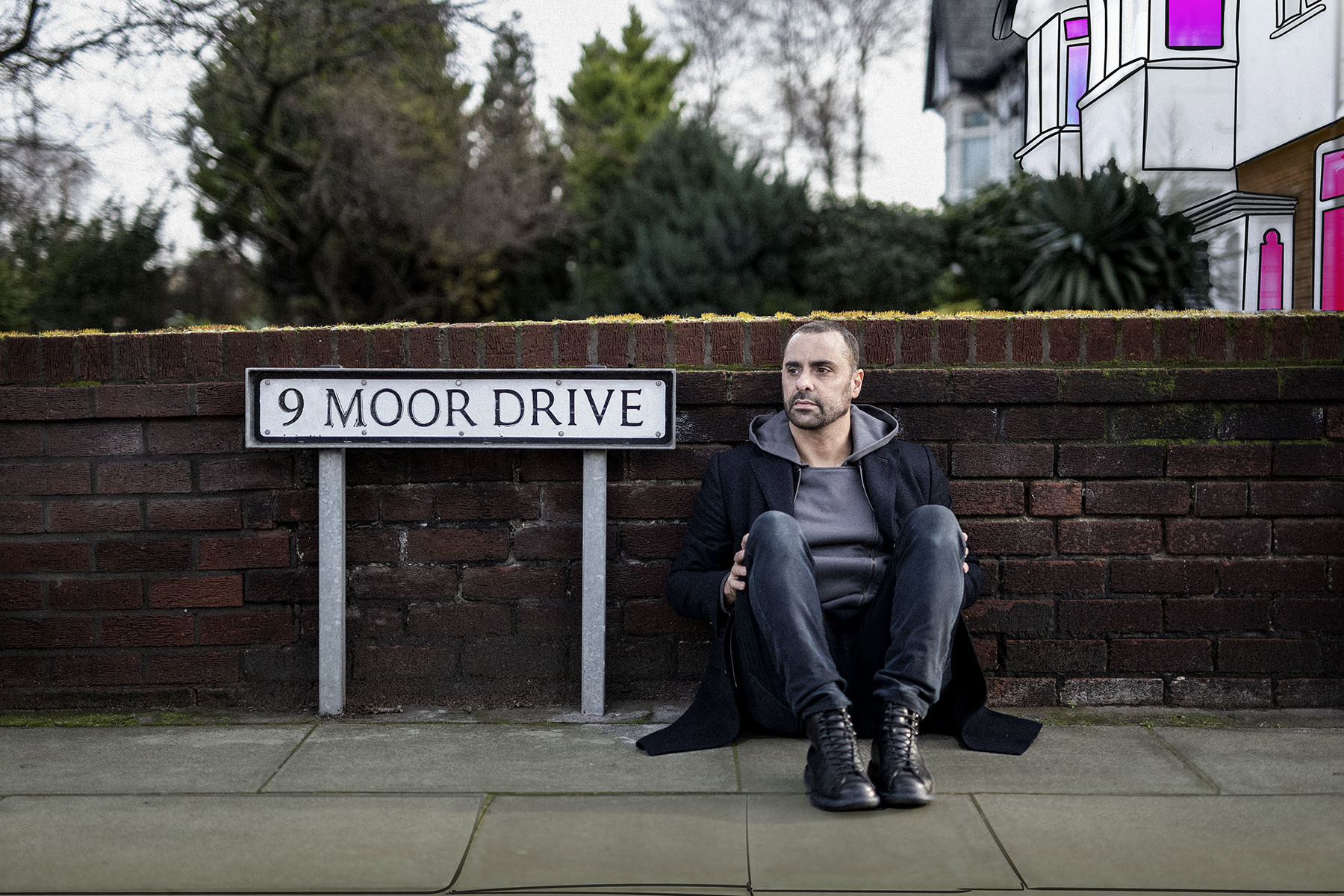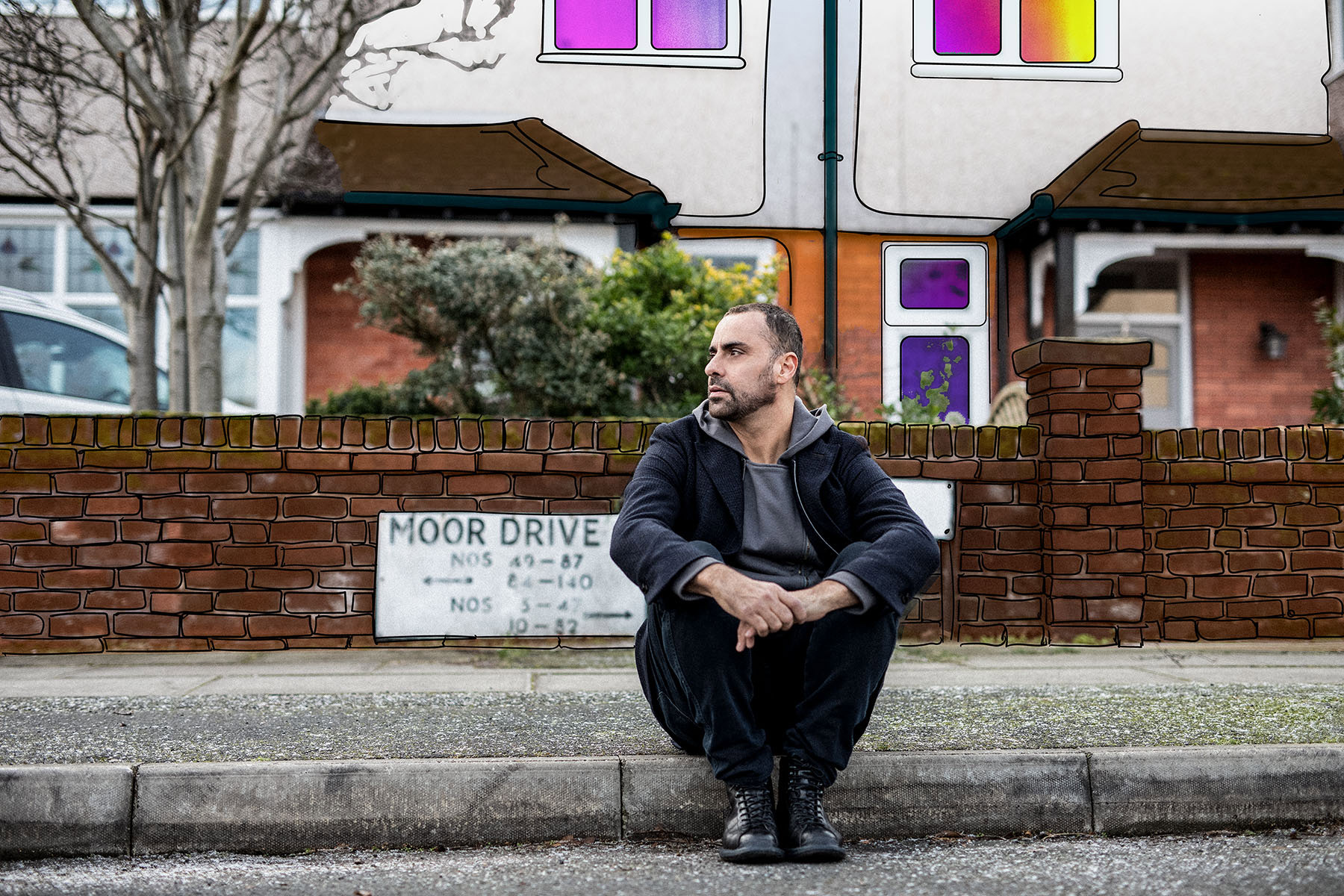 His evolution from DJ to producer and composer happened around 17 years ago but it's taken time to perfect his craft, to the point he can feel at ease collaborating. "In recent years I've become a lot more accomplished. Having enough confidence to be able to go back and use musicians and use singers, and not feel like I'm not doing it all myself. It gets to a point of confidence where you are cool enough to be able to think, 'okay, doing it all by myself isn't necessarily necessary anymore'. If you look at any of the best albums of all time, there're a whole series of producers and people involved. I guess that's where I'm at now." 
More artistic than any of his previous works, Yousef says that each track on the album, "has a backstory in terms of a particular situation, whether it be good or bad, positive, negative or whatever. I've written a paragraph about it."
The record opens with sweeping, cinematic strings on the eponymous track '9 Moor Drive', before moving into more upbeat, acid-infused territory on 'I Don't Understand' which captures perfectly the confusion of the time, while 'Riches to Rags' covers his financial instability and eventual eviction. Wistful tracks such as 'The Only Constant is Change', 'We Don't Need Yo Love' and 'How Could You' are balanced out with bouncy, soulful house tracks 'Vivienne', and 'Give It To Me' which has jazz brass elements, and pure positive vibes on 'One Sunny Sunday' and 'The Mother Tongue'.
Yousef's fourth studio album doesn't dwell on the hardships, as he says, "9 Moor Drive is autobiographical, but it isn't a bleeding-heart story about hard times or anguish. It's about dealing with life's difficulties, exploring creativity and reminiscing about my life's defining moments. It is the final piece in a long cathartic process about those times."
9 Moor Drive is a beautiful, rare and deeply personal concept-led album within the dance music genre, imprinted with the essence of 90s Liverpool and as vibrant and diverse as the city that inspired it.
9 Moor Drive is out now on Circus Recordings.