Pop With An African Beat: Tyla Talks Fusing Pop and Y2K R&B with Amapiano on Her Debut Single 'Getting Late'
She's been called the continent's Ariana Grande, but she's keen to make her own mark.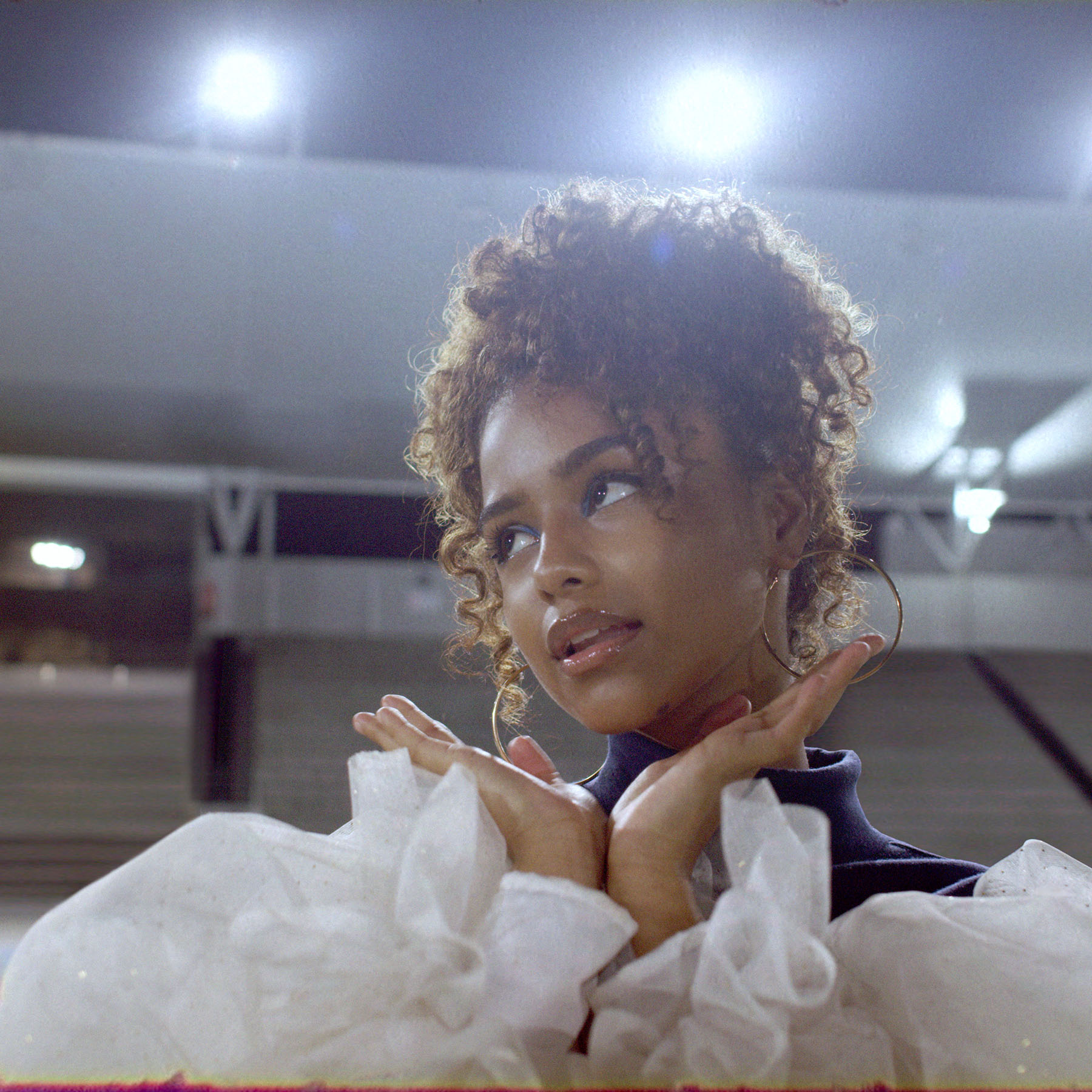 In music timing is everything. Imagine you are nineteen years old Tyla Seetha, who goes by her artist mononym Tyla, releasing your first record in 2019 just before the world and any prospect of international travel is shut down. Here in spring 2021 Tyla's still never left Johannesburg where she was born and raised, but by harnessing the power of Tik Tok she's brought her breakthrough debut single Getting Late to over 10 million fans on the platform, and inspired its own dance challenge. 
Tyla's pure and sultry R&B vocals float over pop-piano producer Kooldrink's throbbing lower register bass line. The music video, directed by Tyla, was low on budget but high on ambition. With no major label deal and no investors, they handmade outfits, built sets, and pushed themselves to create something worthy of the artist's dreams for international stardom.
Over the course of the song, Tyla and her troupe of female dancers channel the over the top aesthetics of circa 2000 MTV visuals shot against Johannesburg's striking landscape. Look out for marching bands and cheerleaders, laser lights, lingerie and mansions as she realises our high school teen dreams. 
We met Tyla over Zoom to find out more.
The song works on 2 levels 
"When writing the song, I had a deeper meaning behind it, but I knew that, for me as a person, I don't really like sharing my deep feelings. I just wanted people to have a song to enjoy, a song that people will be able to dance to. But for me, I know that I know the deeper meaning.
It's basically about me when it comes to relationships… I take my time. It's just me basically speaking to a guy, telling him to be patient. And then I made the song about me getting ready, and I'm taking years to get ready, and he's getting impatient but I'm just telling him 'relax!' You know, especially when it came to the video, we were able to visualise it in a very good way, because in the end, he ended up getting a whole show."
The video was self-produced, and the dancing was her idea 
"I wanted South African dancing, I wanted diversity, I wanted women, I wanted all of these things. I wanted it to be very active and I wanted it to showcase a lot more of the South African culture."
She always knew she was going to be a singer 
"My childhood was very closed up, my parents are very strict, so I grew up being best friends with my siblings, there was four of us, and we are around the same ages. Ever since I was small, music was a huge part of my life and my family's life, there was always music playing, we always had family over, always had parties. 
I grew up around old school R&B type music, so that's where American influence comes in, so I listened to like Brian McKnight, Kem, Aaliyah, Brandy, but also old school South African music like Brenda Fassie, and Freshlyground, a lot of house music, kwaito music. I grew up listening to that and always wanted to be a singer, no matter who asked me, when they asked me, my answer always was, 'I want to be a singer when I'm older.' I would never change what I'm doing today, you know?"
The first time she ever recorded was with the in-demand producer Kooldrink 
"I started making songs 'play-play', not serious, when I was young, I would sing random things that were terrible. In high school, I started writing my own music, but the first time I ever recorded, like properly, was in 2019 and it was with Kooldrink actually."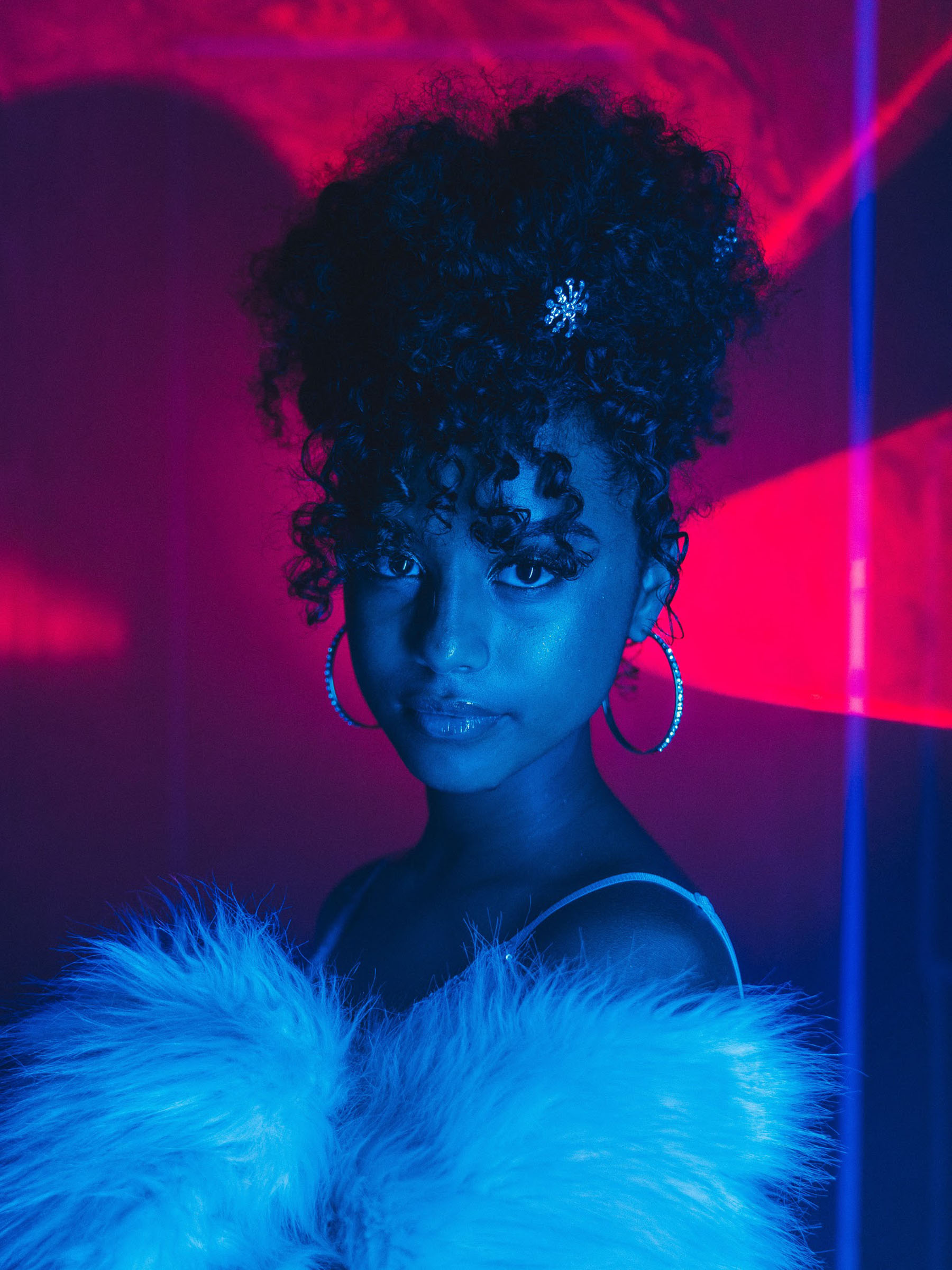 She always loved Amapiano music and fused it with her pop style 
I always loved Amapiano music, it's kind of new but it has a lot of old jazz house influences, so it's a genre that developed over time, and it's now one of the biggest in South Africa, if not the biggest genre in South Africa. I loved the hard bass lines and the piano melodies, those are things that I really enjoyed listening to, so I knew that it was something I'd like to explore, you know, and create a song like that but more to my style. So, I ended up making it more 'poppy', but it was very important to me to make a song that I can tie to where I originate from, you know, South Africa.
There will be more fusion music coming 
My sound and the music that I'm going to be creating is fusion music, so mixing my 'poppy', R&B type voice and style with multiple genres like Amapiano. There will be more pop-piano songs, there will be pop afro-beats songs, dance hall, straight R&B maybe. I just want to try as much as I can, because I literally grew up listening to everything and I truly enjoy almost every genre, and I don't wanna be tied down to one, so you guys can be expecting a variety basically.
What I'd like to do is release mainly singles, music videos; I just want to be focused on smaller things. Eventually, I'd like to release a small EP, hopefully by the end of the year, and then maybe an album next year. I want to take my time and I wanna put a lot of effort and attention into each detail.
She's never been on a plane 
I'm super excited to travel! I've been wanting to because I've never left South Africa, this is literally all I know. I just want to experience new cultures, new people, and I just want to see what is, like, out there, because all I know is what I see in movies!  
She's outspoken on body positivity issues
This is something I'm very, very passionate about. Especially, because in primary school and high school I was bullied for being skinny.
 Some people love to be skinny and that's cool, but I literally got teased, and it used to hurt. Now I'm much stronger but I realised that it's something that really impacts you, especially if it's something that happens to you so young. Bullying… I wish I could snap my fingers and it would not exist anymore. 
I would love it if everyone feels a hundred per cent confident in their own skin. It would be such a beautiful world if everyone just loves themselves, feels comfortable, because I mean there's nothing wrong with being skinny, being thick, there's literally nothing wrong with it, we all cannot be the exact same body shape!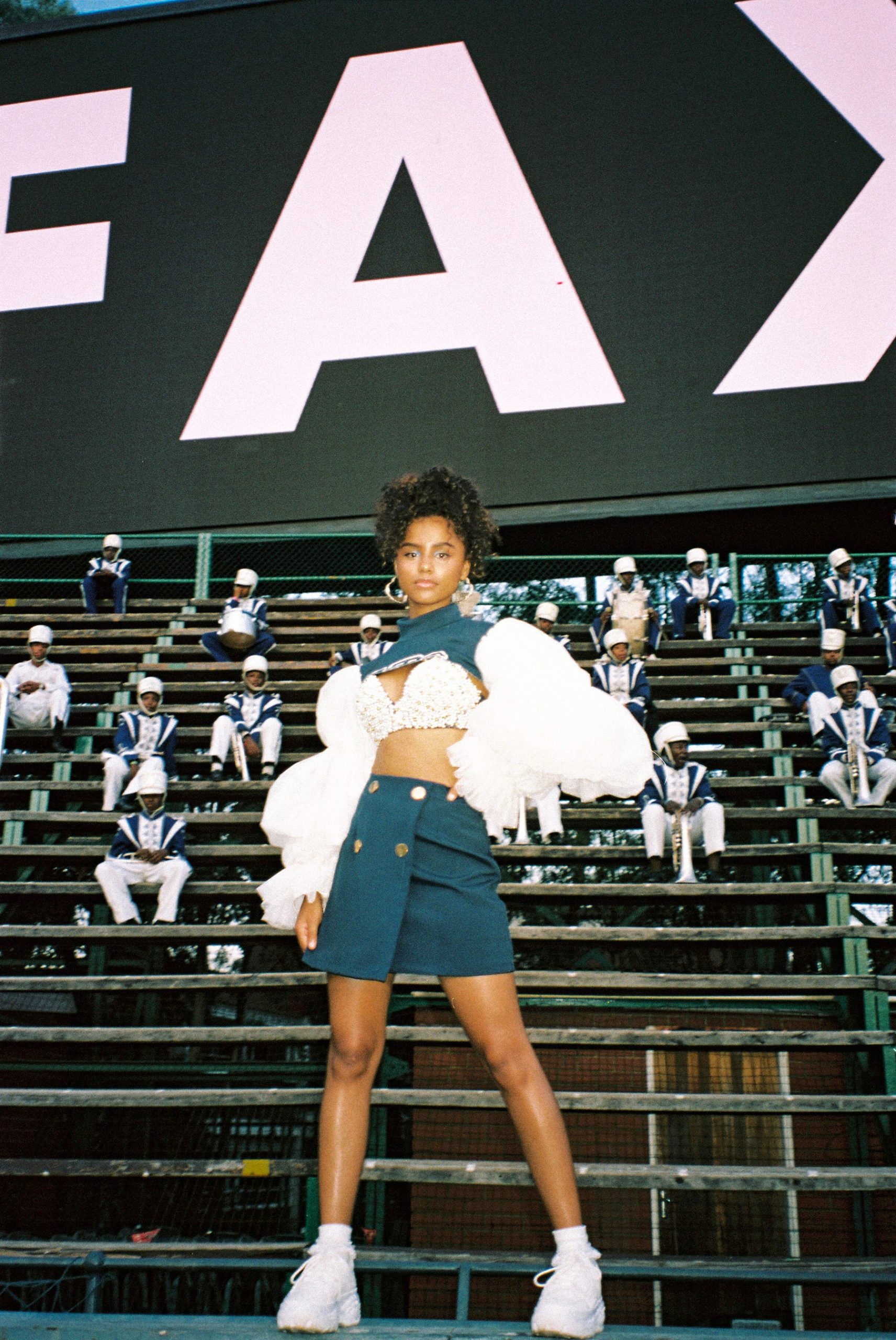 We asked her for three rules she lives by:
"One: just something that my mum taught me, since I was very small, and it's 'treat everybody the same, no matter what.' This is something that's very important to me and it's something that keeps me grounded and humble, no matter what. No matter how rich, how poor, no matter what, everyone deserves to be treated with the same amount of respect and dignity.
Now I need to think of another one! 'Think before you speak'. I feel like people need to actually process what they want to say. It might not even be what you say, but it's the way you say things that could really hurt people, and words are very powerful. So that's something that's important to me as well. 
I'm just thinking of things I was taught when I was young! 
My mum always said, 'cook extra, 'cause you never know who's gonna come to visit [laughs].' That's something that my mum always said, and 'never leave the house if it's dirty'." 
She's a joker 
"I'm very social. I love spending time with friends. I'm very family orientated. I'm always laughing [laughs], always making jokes. I dancing, art. I enjoy theme parks; I love thrilling stuff.
She was almost going to become a mining engineer 
"Yes! I was in the process of applying and then I just thought about it and I was just like 'no if I do this, I want to do it a hundred per cent, and if it doesn't end up working, that's fine, at least I will know, you know?"