From Jamilia Wood's languid soul jams to AURORA'S crystalline pop, welcome to the tracks you need to hear this month
Join our music editor on a typically eclectic saunter through some essential new and recent releases, together with the occasional ICYMI delight from the vaults. From trippy torch songs for pole-dancers to honey-roast disco biscuits, we've got your June audio makeover covered.
1. FKA Twigs – Cellophane
Let's start the June playlist as we mean to go on, with the mind-bending emotional hyperballad of "Cellophane". Musician, dancer and visual artist FKA Twigs collaborated with Andrew Thomas Huang for the melting, trippy visuals. Pan-dimensional pole-dancing is a thing now, who knew? 

2. Haley Heynderickx – The Bug Collector
One of the unique selling points of the Azorean artisanal music festival TREMOR is the opportunity to see some deeply interesting artists performing in unusual spaces. Hence the intimate reflections of American singer-songwriter Haley Heynderickx found a perfect home in the stunning acoustics of a 500-year-old church, the Igreja do Colégio dos Jesuítas in Ponta Delgada.
3. Maribou State – Feel Good (Khruangbin's A Well Nice Version)
From their blissfully mellow version of "Christmas Time Is Here" to their recent album "Con Todo El Mundo", Khruangbin do not put a foot wrong. The Austin, Texas trio was originally inspired by funk cassettes from Thailand, and named themselves (roughly) after the word for "airplane" in Thai. This dub-drenched remix from Maribou State's excellent "Kingdoms In Colour Remixed" collection is the latest in an unbroken line of feel-good niceness.

4. Loyle Carner – Dear Jean
This opener from Benjamin Coyle-Larner second album is a love letter to his mother, in which he explains his decision to move out of the family home to move in with his girlfriend. As with much of his output, Ben aka Loyle wears his emotions on his sleeve. One can only hope that Mother Coyle-Larner was suitably delighted by the gesture.

5. Hayden Thorpe – Diviner
As former Wild Beasts frontman, Hayden Thorpe was well known and admired for walking his own path. Following the "funeral-like" demise of his band, Hayden has risen phoenix-like and starts his solo career in sublime fashion. His first album of "torch songs about intuition, belief, and mysticism" was recently released on Domino, and this title track is, for want of a less predictable plaudit, just divine.

6. Jamila Woods – Baldwin (feat Nico Segal)
Chicago R&B singer Jamila is not paying homage to the ruddy-faced Hollywood clan in this languid soul jam, but continuing her series about heroes of Black culture. If you haven't guessed already, the subject matter here is the American novelist, playwright, and activist, the great James Baldwin. His sublimely erudite essays explored racial, sexual, and class distinctions in mid-20th-century America, and his work was also celebrated in the documentary, "I Am Not Your Negro". Jamila provides another fitting tribute to the great man. 
7. Pizzagirl – Carseat
For this ICYMI I am indebted to the superb playlists of the "Another Side" show on Platform B radio. This hypnotic bedroom pop gem was described by Pizzagirl himself as "An ode to the bold n beautiful ones in the passenger seat". This could be the soundtrack to your next four-wheeled adventure, maybe on your way to catch Pizzagirl live at Inside Pages in Liverpool or Electric Fields in Glasgow later the month.
8. AURORA – The River
Every time PHOENIX favourite AURORA returns to our playlist it seems like her productions grow in scale and ambition. The Norwegian's latest opus is a reflection on letting your emotions flow, conveyed by a crystalline, widescreen, modern pop sound that would fill a fjord. You can meet the talented AURORA in person in the UK at her in-store signings at Rough Trade in London, Nottingham, and Bristol in June, before she embarks on a suitably epic tour of Norway.

9. Yuksek – Cadenza (feat Polo & Pan)
French music-maker, producer and label manager Yuksek teams up with Polo & Pan to deliver this insistent dancefloor scorcher. His characteristic sound floats somewhere between post-disco, house, and pop, and his productions are often a breath of fresh air amongst so many soundalikes. He collaborated with his friend the French astronaut Thomas Pesquet to make "the first exclusive video shot from space". Far out!
10. Number – Face Down in Ecstasy
Sounding like the kind of Talking Head meets A Certain Ratio outtake that would inspire LCD Soundsystem a-plenty, Number's relentless debut is sounding fresh and catchy AF. Band members Ali Friend and Rich Thair, FKA musical renegades Red Snapper, bring a post-modern DIY art school approach to revitalising the halcyon days of early 80's dirty disco. PHOENIX loves.  

11. Charlotte Adigéry – High Lights
ICYMI Charlotte Adigéry's thumping tribute to synthetic wigs has been on repeat since its release earlier this year. This Soulwax-produced off-kilter club hit carries an eccentric message of empowerment, Charlotte told the NME. "This song is a polite middle finger to all the people who minimize others because of their own insecurities. Hair is a very powerful way to express yourself." The revolution starts now, and it's not afraid to embrace the weave!

12. ROKKY – deux
Stylish newcomer ROKKY lit up the stage at Tallinn Music Week recently with this chic banger. A self-taught musician and producer, her nomadic background shines through on "deux", a French language homage to submission. ROKKY, who speaks six languages, is currently living in Berlin, where she formed an instant bond with Sofi Tukker after partying with them in Berghain. We can't wait to hear the multilingual soundtrack to her next globetrotting adventures.
13. Kedr Livanskiy – Ivan Kupala (New Day) (Иван купала)
This closing track from Kedr Livanskiy's album "Your Need" is an expansive sonic beam of hope. In Kedr's own words, "The ending is joyful and bright. The last song gives hope and faith that a new day will come and wash away the old. You can feel like new every day." Yes please. Catch the uplifting Muscovite live at VISIONS FESTIVAL at various venues in London Fields on the 3rd August.

14. Åmnfx – In the Café
Fellow Moscow resident Vasily Skobeev, aka åmnfx, convincingly destroyed the dancefloor at techno warehouse HALL during Tallinn Music Week. But we are rewinding in time for this exquisite lo-fi gem from his back catalogue. "In the Café" was initially released on pro-dubbed chrome cassette tape in 2017 and has long sold out, but his brand-new album "Modern Life" is now available via Cargo Collective.

15. DJ Koze – It'll All Be Over (DJ Koze Remix)
Remaining with evocative house tunes for a spell, we can't think of anyone better to remix DJ Koze than… DJ Koze! The sometimes frenemy of Roisin Murphy adds his signature production to some honey-roast disco snippets in this sun-drenched dancefloor belter. The sample of The Supreme Jubilees '70s gospel track of the same name will bring some much-needed soulful magic direct to your ears.

16. Amber Mark – Mixer (Preditah Remix)
PHOENIX cover girl Amber Mark makes a welcome return to the playlist courtesy of a note-perfect UKG-infused remix from Preditah, the talent who sprinkled similar magic dust on another PHOENIX cover star, Jorja Smith. Though usually based in New York, Amber will be gracing the UK and Europe with her presence throughout July. Catch her live in Deaf Institute, Manchester on the 8th, and London Scala on the 9th.
17. Monki – Work It
Seeing as we are already in a dancing mood; let's ratchet things up a notch or several. "Work It" is a fierce acid-soaked dancefloor bomb which combines the appeal of early Moby in rave bunny mode with the quasi-religious fervor of Justice at their filthy finest. An absolute treasure when you need it most.
18. Kelly Lee Owens – Let It Go
As a friend of mine commented on Facebook (in all caps), "THE QUEEN IS BACK!" And what a stunning return. "Let It Go" is a pummelling polyrhythmic techno powerhouse that builds and builds, with Miss Owens breathily compelling the listener towards complete surrender. It would be rude not to.
19. 5K HD – In, out
Does 5K HD TV exist? I have no idea, but in this context 5K HD are an avant-garde pop band based in Vienna, Austria. "In, Out" is a taut hyperpop workout which would not sound out of place next to the dazzling high-res PC Music output of PHOENIX favourite SOPHIE and companions. Let's end as we mean to go on. Have a great month.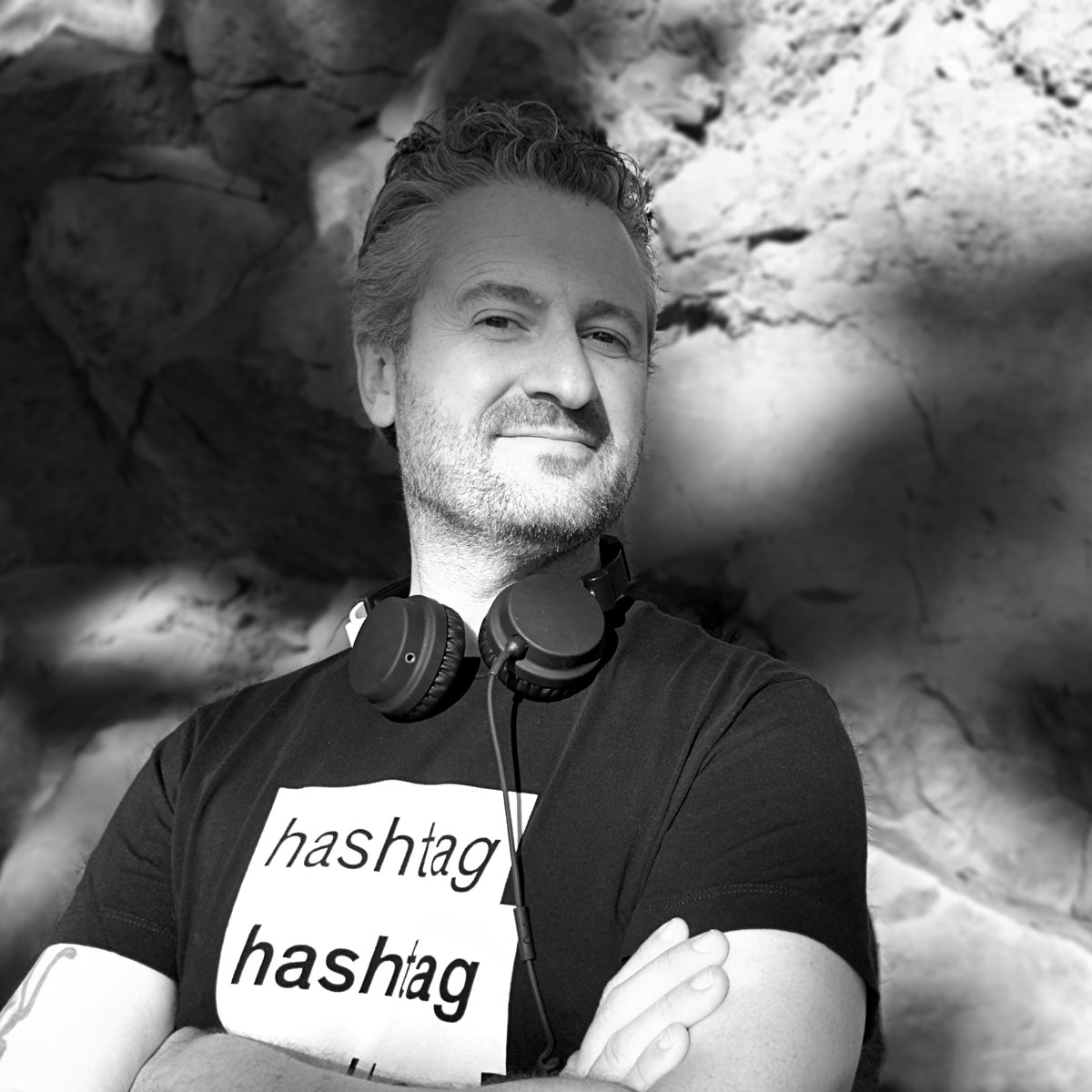 OISIN LUNNY
Music Editor
Oisin Lunny has been performing, producing and DJing since the early 90s, first with his band Marxman and then with his solo project Firstborn. Today he is a keynote speaker, composes music for film & TV, DJs globally, and sends out mixtapes to 12,000 friends via his website oisinlunny.com.