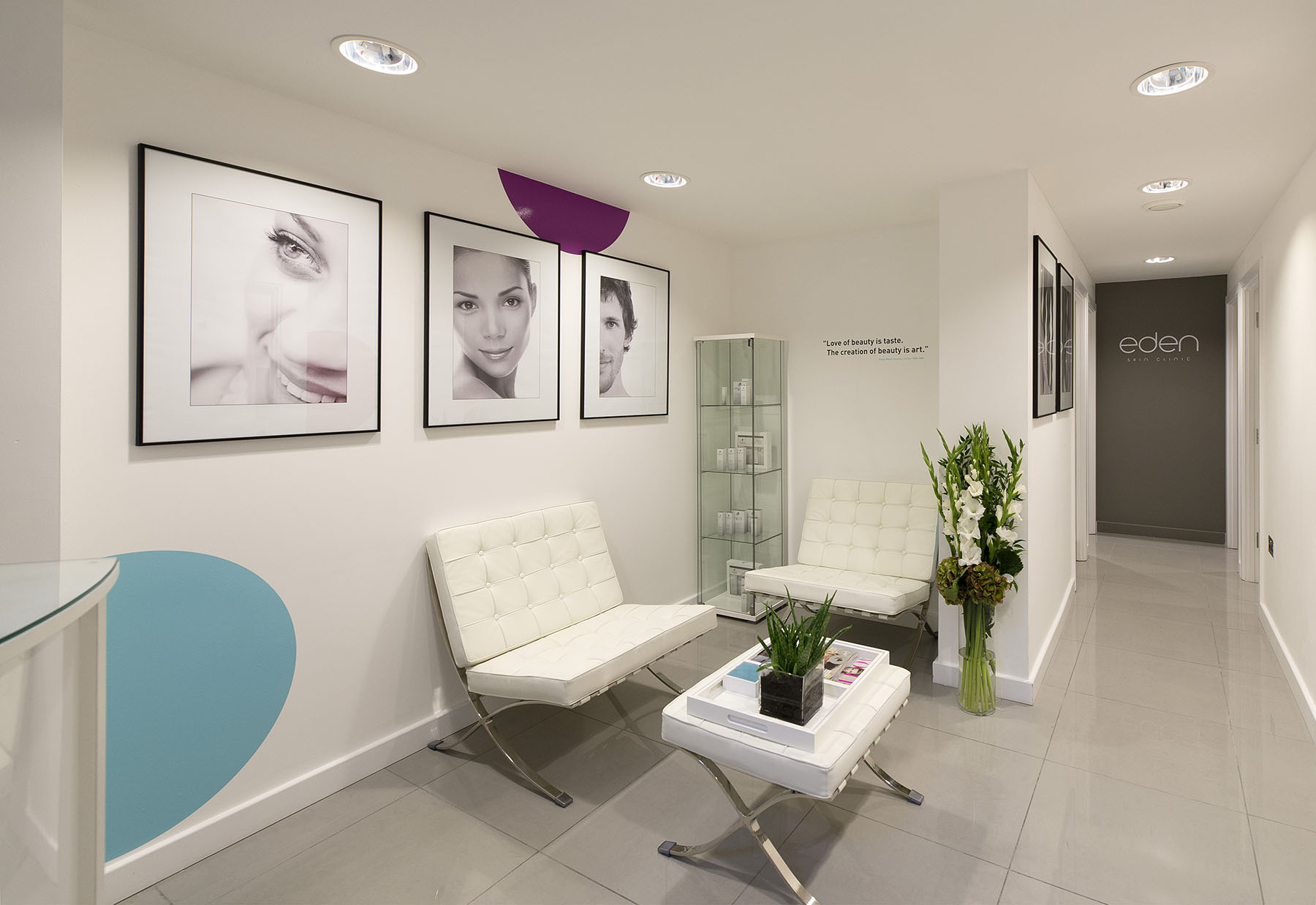 PHOENIX reviews the NeoGenSpa treatment at the Eden Skin Clinic in Kensington, west London
This results-driven, non-surgical treatment using Nitrogen Plasma is making waves at the frontier of skin technology.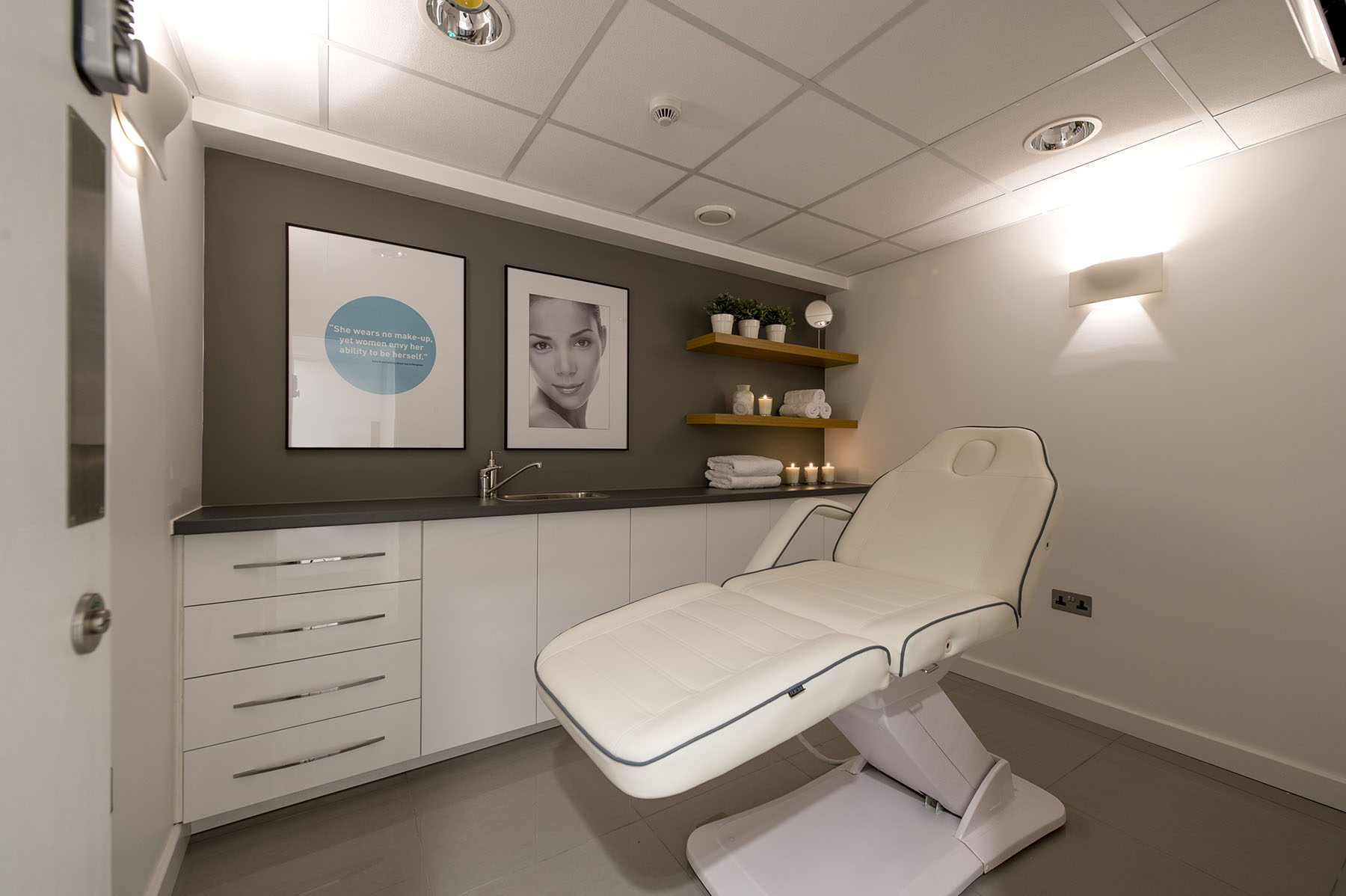 The holy grail of skincare treatments are those that are non-invasive, promise big results, and have minimal downtime, and according to market experts Mintel in their 2021 report Attitudes towards Cosmetic Procedures in the UK, 43% of UK adults now consider non-surgical procedures as a normal part of a beauty grooming routine. 
I'm no different, and as someone nearing the big four-zero who has tried a few other treatments such as microneedling and microdermabrasion (both very good), I was keen to try this brand new nitrogen plasma technology to see how it compared. As with all most procedures, much of it is in the hands of the skin care professional and I was grateful for the delicate touch of Eden Skin Clinic's founder Lorraine Scrivener, one of the best in the capital.
The Science 
Plasma is the fourth state, after solid, liquid, and gas. The NeoGenSpa machine by Swansea based medical tech company Energist Ltd makes plasma from medical grade nitrogen gas, which is released from a sealed canister into a handpiece for the skincare practitioner to apply. Essentially, the thermal energy reaches into the skin's dermis where it fires it up into creating new collagen. It's simple yet clever, and they have published clinical papers on it, which you can read here.
Who it's For 
One of the core benefits of the treatment is it can be used for a variety of skin conditions at its different energy levels ranging from acne, scarring, stretch marks, wrinkles and lines to general tightening, thread veins, sagging eyelids and drooping jowls. Here at PHOENIX we're all for embracing ageing but it's good to have options for when things start to affect your confidence. The treatment can be used for all skin tones, however they do not advise higher energy levels for darker tones as a precaution against damaging the melanin.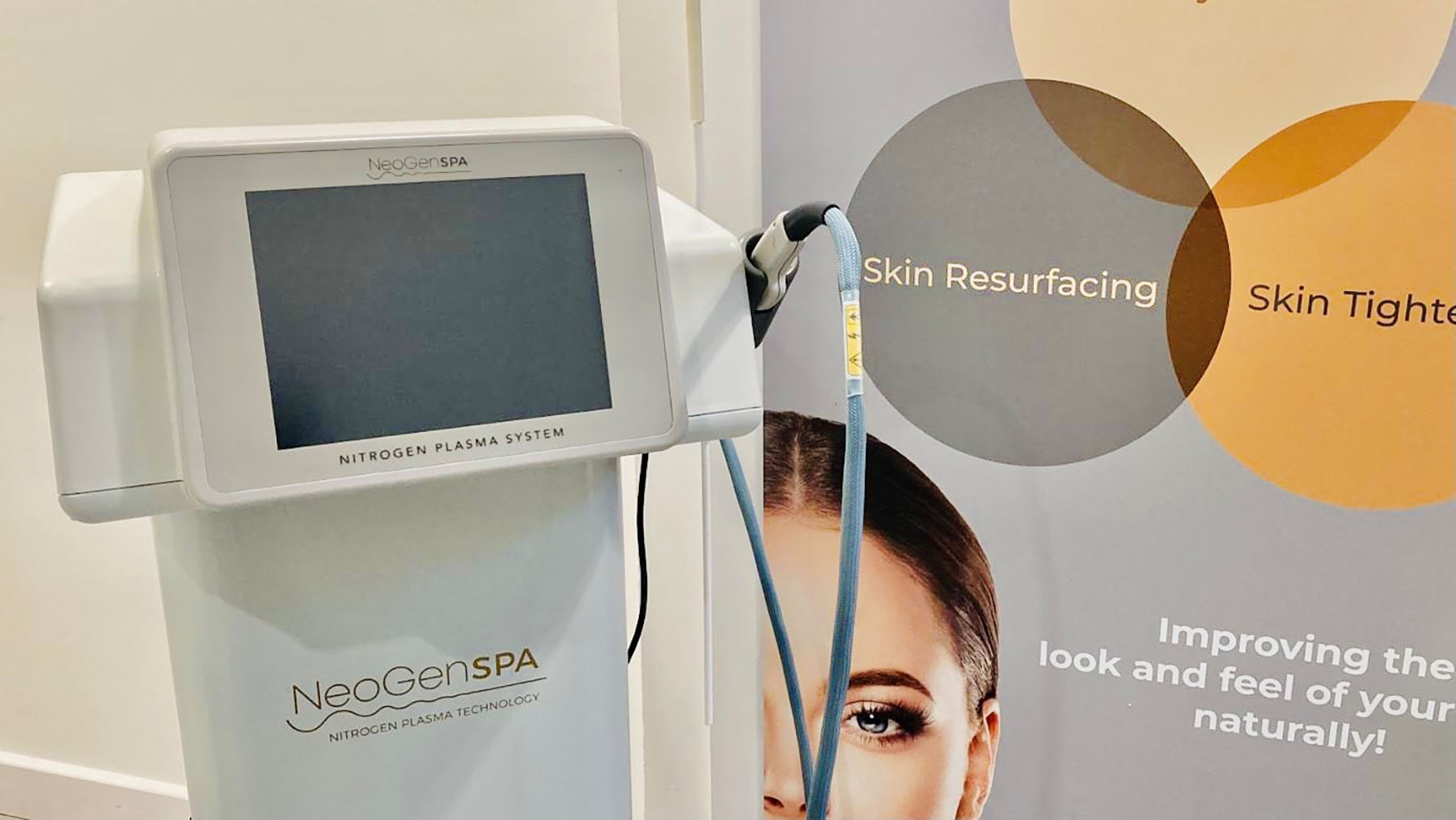 Pre-Treatment
Four weeks prior I was reminded to drink lots of water and prep the skin with moisturiser and hydrating water-based masks, lay off the salty foods, no Botox or injectables, avoid tanning, wear SPF 30, no lasers, threading or waxing, and 1 week prior stop using any topical retinoids, acids or manual exfoliants. 
The Treatment 
Lorraine used an energy level of 0.7 joules to make passes over my face with hot little puffs of air. She warned me the skin's peach fuzz would be vaporised, which led to a slightly unpleasant smell of burning hair. We pressed on and the treatment was completed in 30minutes.
Post-Treatment
After the treatment Lorraine said it was important not to wash my face or use any products for 48 hours, and I have to say, for those two days my skin has never felt so dry and tight. Parched. As somebody who spends a lot of time outdoors I was encouraged to wear a powdery mineral based SPF 30  to make sure that my skin was protected in the meantime. This part of the process is intentional and the outer skin creates a natural barrier to prevent infection while it heals from below. 
After two days I could finally reinvigorate my desiccated epidermis with water and moisturiser. My skin was pink and slightly blotchy, although not substantially worse than what looked like sunburn.  Over the next week my skin dried and peeled, so the treatment is best done ahead of an important event. Lorraine suggests using simple, hydrating masks to help the skin bounce back. I supplemented it with drinking lots of water, taking my favourite marine LQ collagen powder, and was careful to use clean pillow cases (silk ones are a game changer). 
The Results 
The exciting bit came after the skin had peeled. Fine lines around my eyes had been almost completely deleted. My skin appeared very much resurfaced, and in short the effects were quite remarkable. Even some textural imperfections caused by spots as a teenager were finally erased. Two months on my skin has never looked so good, and the marketing materials say that the treatment continues to work for up to a year, promoting new collagen production deep within the skin. I've recommended it to a few girlfriends already. 
What it Costs 
The rejuvenating full face and neck treatment costs £350, with a course of three priced £900. The higher powered resurfacing treatment is £650 or £1700 for a course of three. I've tried the lower setting for rejuvenation, which is still effective for tightening without the more intense peeling phase. A typical course of NeoGen SPA treatments may begin with 3-6 sessions, spaced at least 4 weeks apart and they advise that for prolonged results maintenance sessions every few years maximise the effects. 
The Verdict 
Overall the effects are more comprehensive than microdermabrasion, which is better for polishing, and while it's similar to microneedling in that it stimulates collagen production, I found the results of the plasma treatment more dramatic. This could be the holy grail.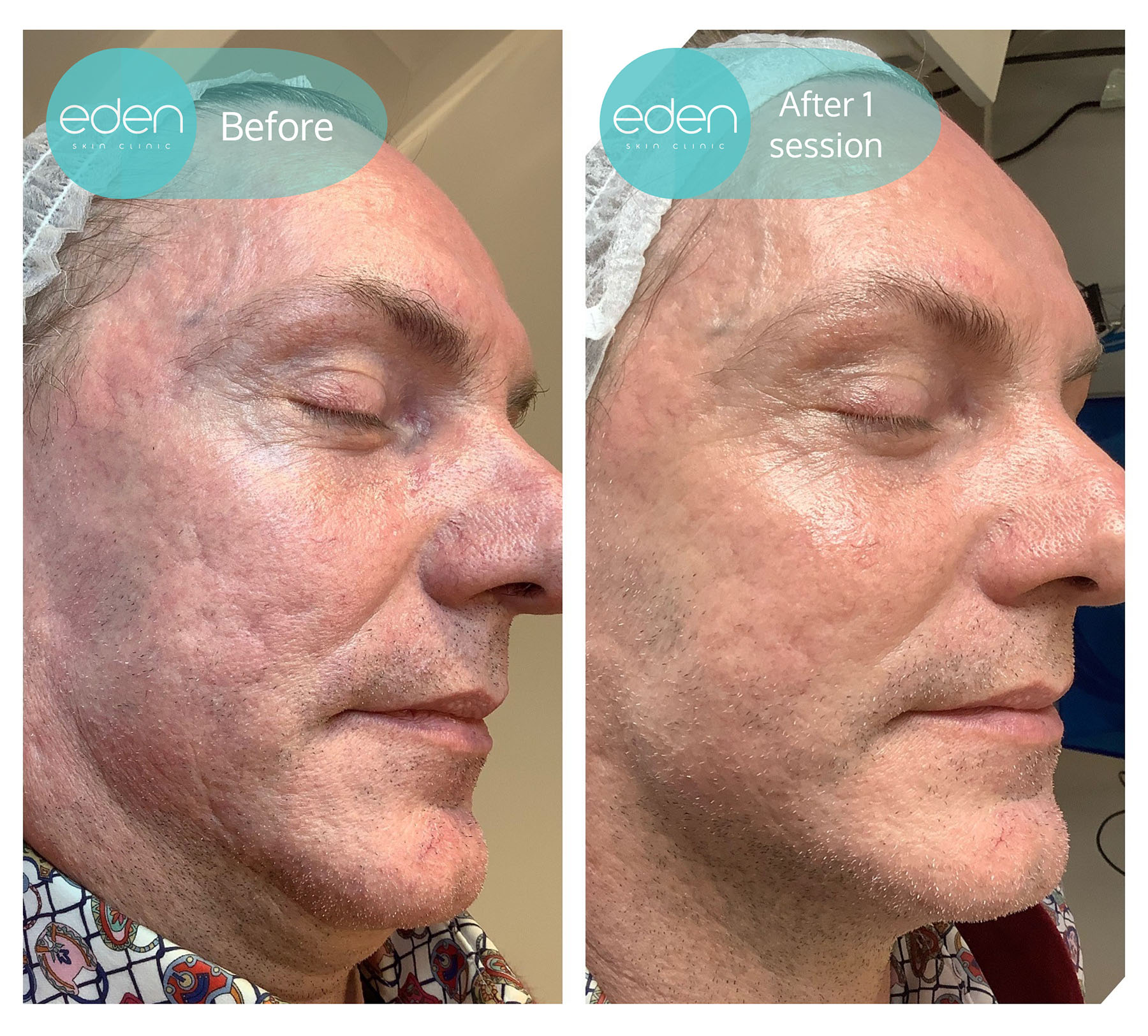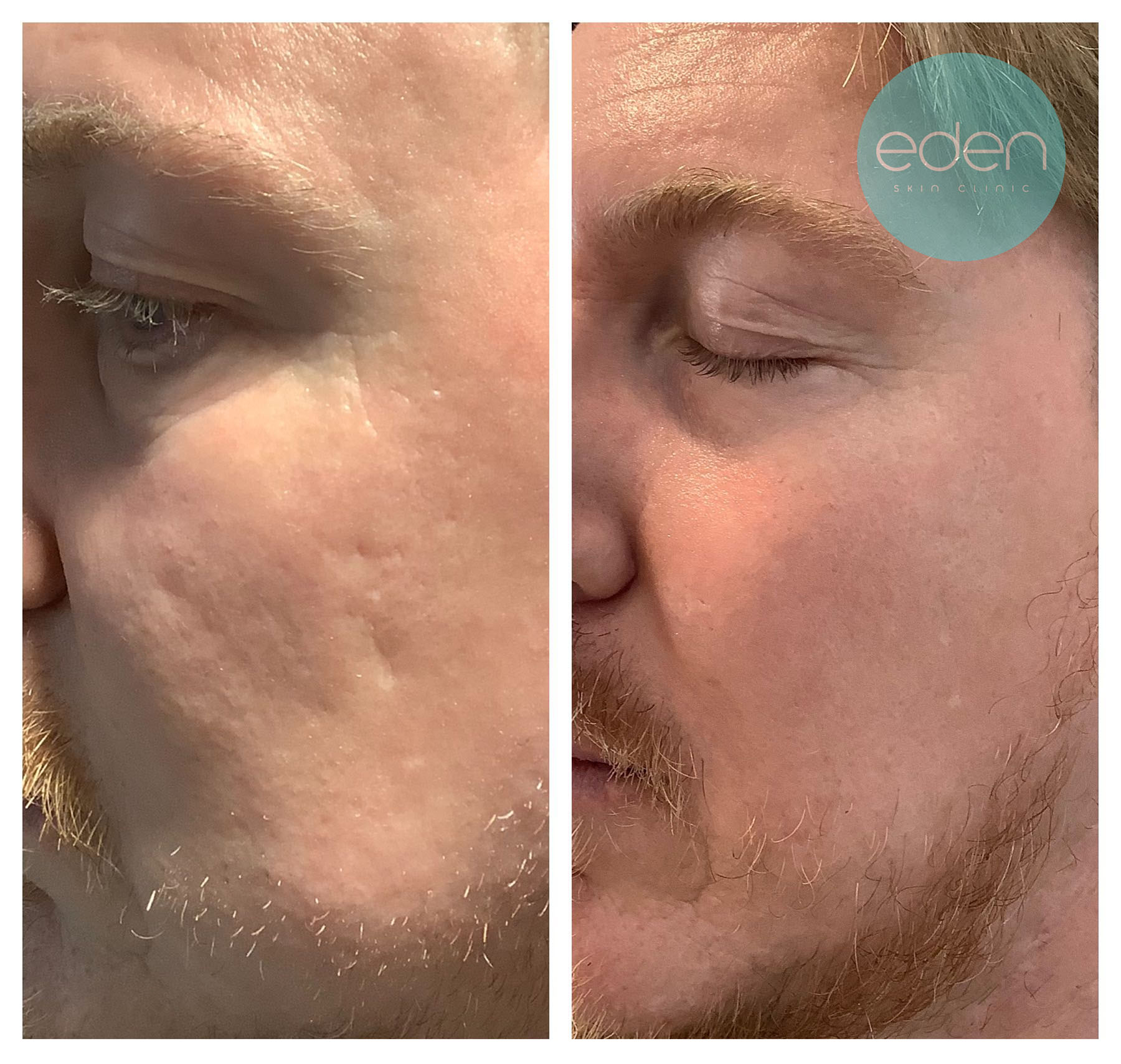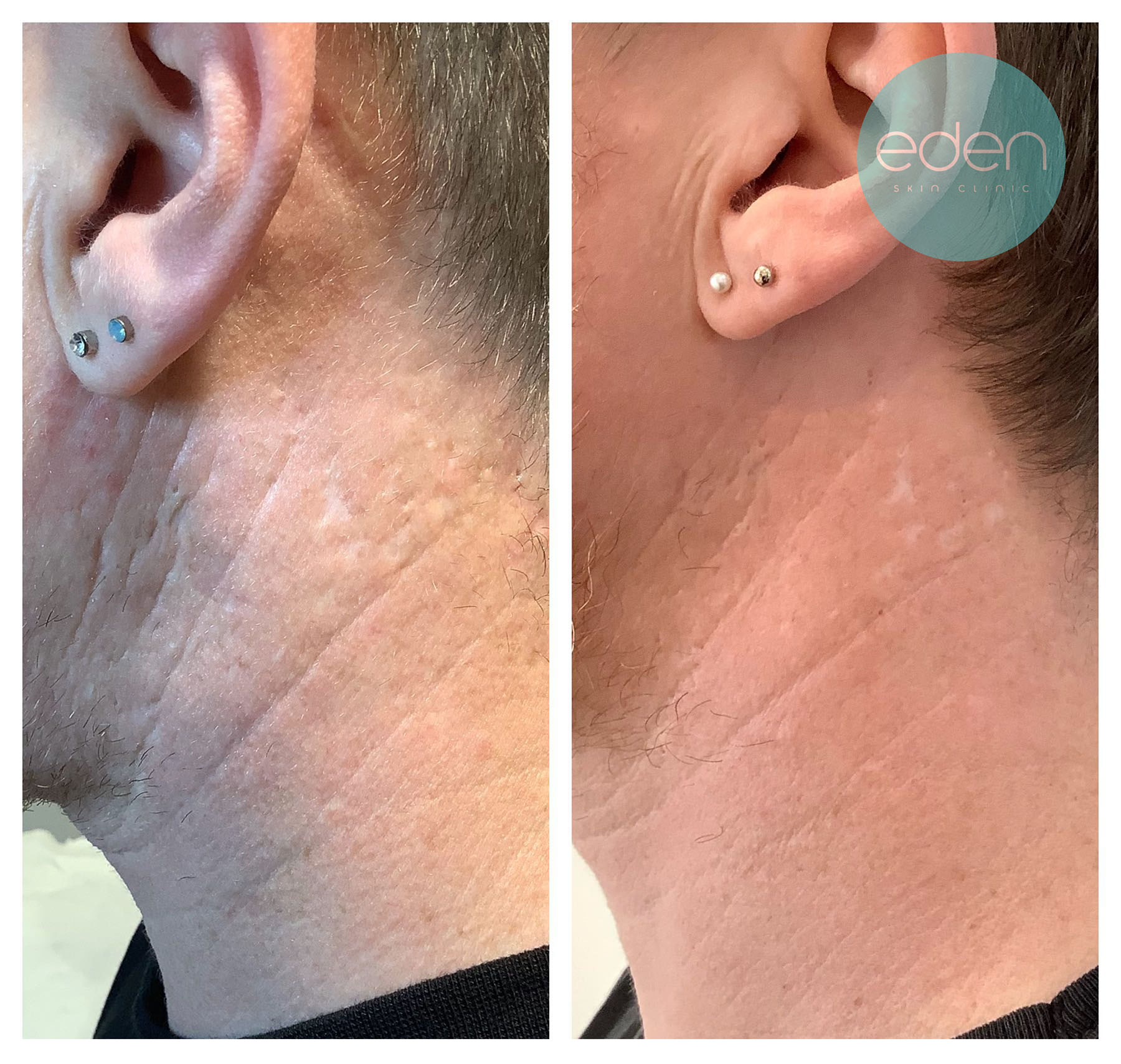 Before and After photos showing resurfacing on a tester.