Streetwear plus poetry maketh the woman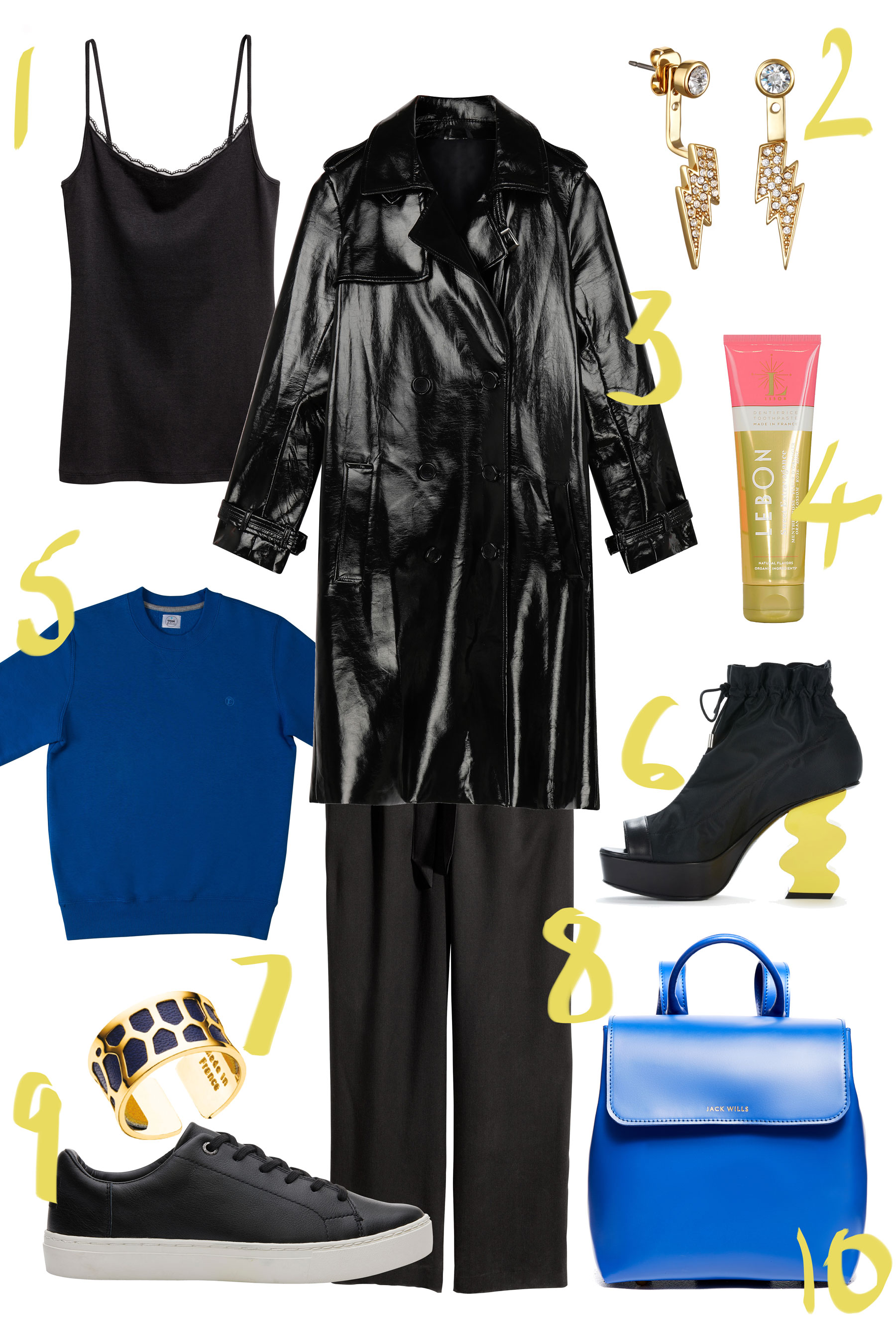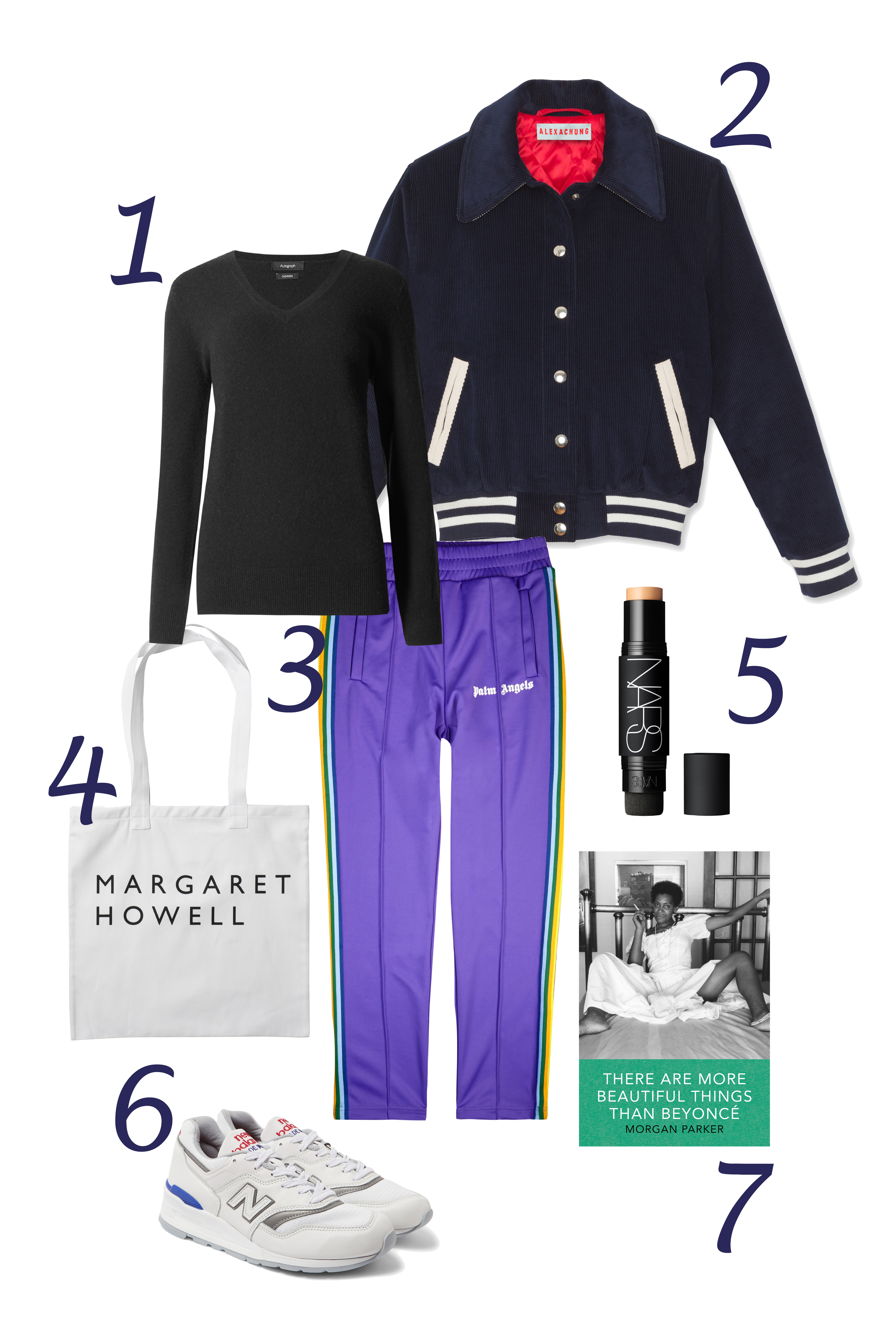 1. Jumper, M&S, £75
2. Jacket, ALEXACHUNG, £400
3. Tracksuit, PALM ANGELS, £330
4. Bag, MARGARET HOWELL, £25
5. Foundation, NARS, £30 
6. Trainers, NEW BALANCE, £175
7. Book, AMAZON, £8.66

OK, so, it's officially caught-in-the-rain-hair season. I'll 100% be swapping the overexposed faux-fur coats and bobble hats look for a Paris-Hilton-meets-your-terrible-high-school boyfriend vibe because: comfort.
I wholeheartedly believe that luxe sportswear is the fashion trend to outlast all fashion trends. Streetwear wizards Palm Angels are one of the most imaginative brands around right now, and once you pair varsity with cashmere you realise you're onto a very, very cosy winner.  On my feet I'll be going full dadcore, and my arm candy will be a baggy Margaret Howell tote – ideal for shoving everything and anything into. The constant seasonal drizzle coupled with my preference for staying in bed as long as possible on cold mornings means that I won't have much time for makeup. A Tube-friendly NARS foundation stick is perfect for quickly smothering any blemishes I've acquired over night – and it stays put all day.
My final accessory will be Morgan Parker – my favourite author of the moment. Her collection of poems There Are More Beautiful Things Than Beyoncé explores what it means to be a black woman in today's America. It's phenomenal and if you don't go out and buy it and carry it with you everywhere, we can't be friends anymore.