Liberate yourself from public transport, improve fitness, and stay zen in your own two-wheeled bubble.
Since Prime Minister Boris Johnson recently announced measures to promote a "golden age' for cycling", Britons shouldn't be surprised to find a bicycle whizzing past them every minute. With traffic going back to the way it was before lockdown commenced, it seems that cycling, especially with its social distancing benefits, is on the rise. London alone is expected to see an astronomical rise in daily bicycle trips from 700,000 up to 7 million. Despite the statistical probability that accidents may increase accordingly, some academic studies have shown, in fact, that the more people cycle, the safer it becomes. However, we can't forget the necessity for cyclists of all levels to properly equip themselves.
Speaking to Lawrence Bywater, Digital Marketing Manager of Velorution, London's go-to for all things in premium urban cycling, he has been an "avid road rider and occasional commuter since 2010", alongside working in the cycling industry for six years. "Riding a bike," he says, "of whichever type you choose, should bring with it a state of calm." Bywater gives us the lowdown on the hottest things on two wheels. 
All bikes are available online from Velorution, or visit their stores in Marylebone, Hackney, Islington or Chelsea.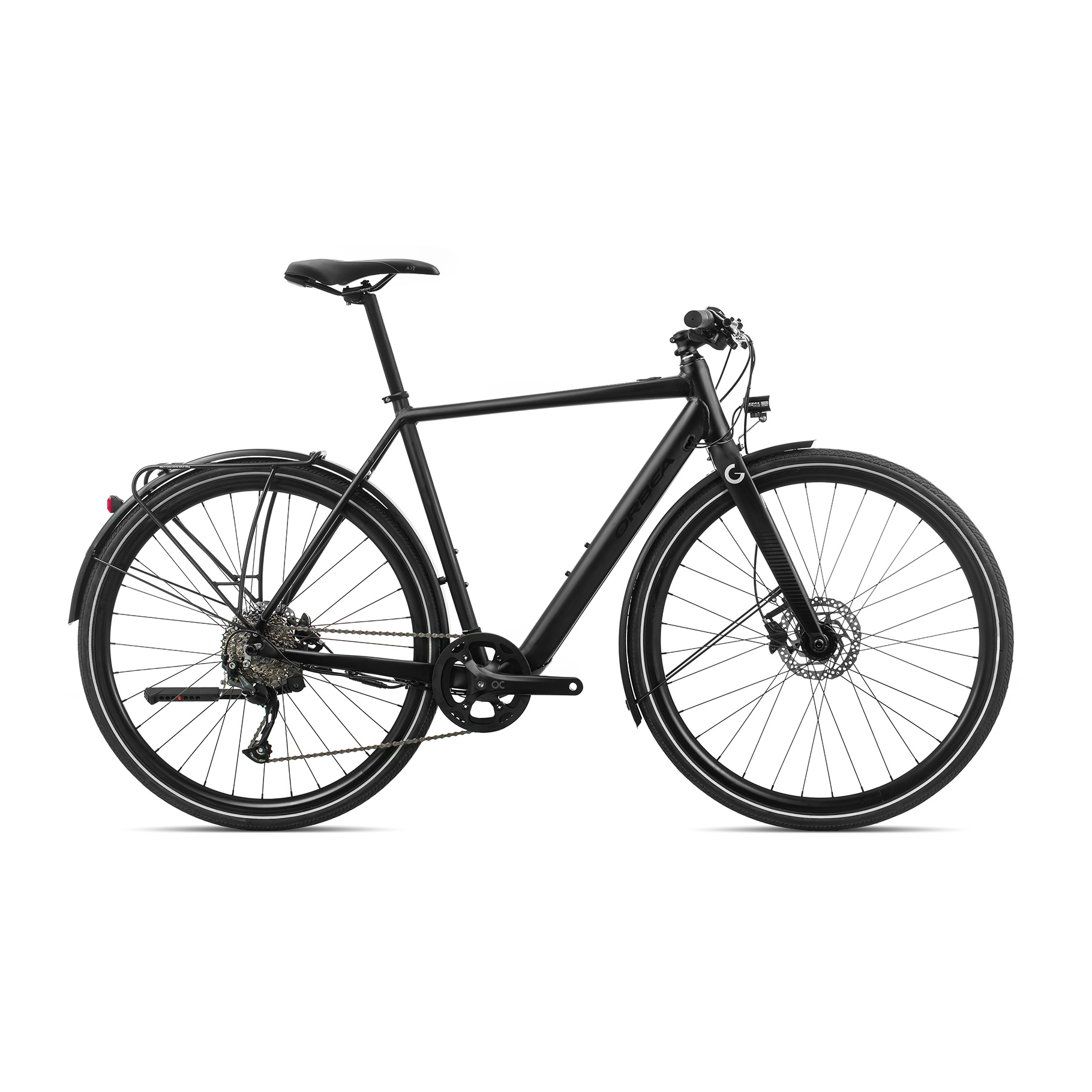 "Looking very much like a conventional bike, the Gain F35 from Spanish brand Orbea is a fast, nimble e-bike ideal for commuters." £1949.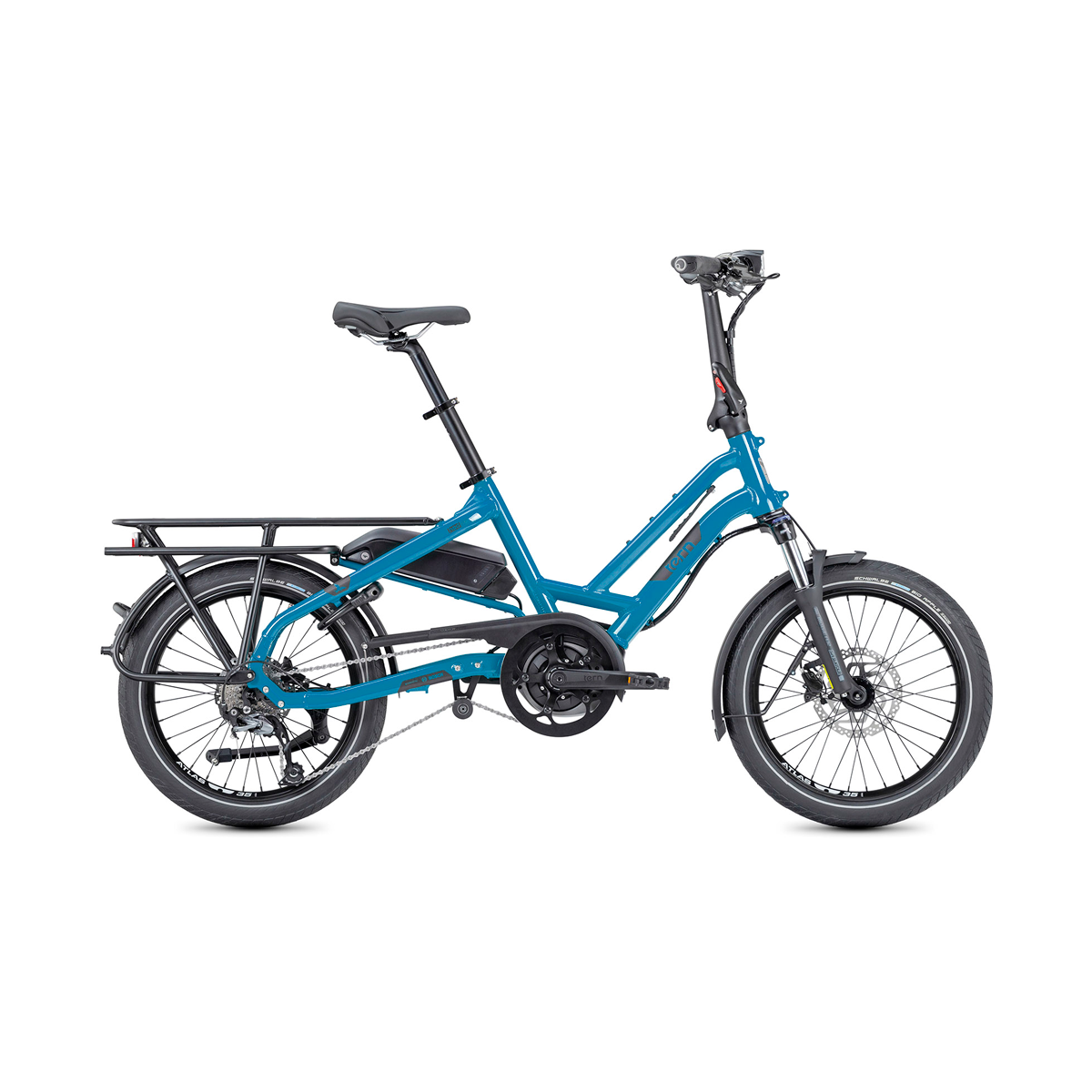 "The HSD range from Tern could change the way you live. It'll carry a child or the weekly shop with aplomb. It's shorter than a regular bike and the folding handlebars are just the tonic if you're short on space at home or in the office." £3300.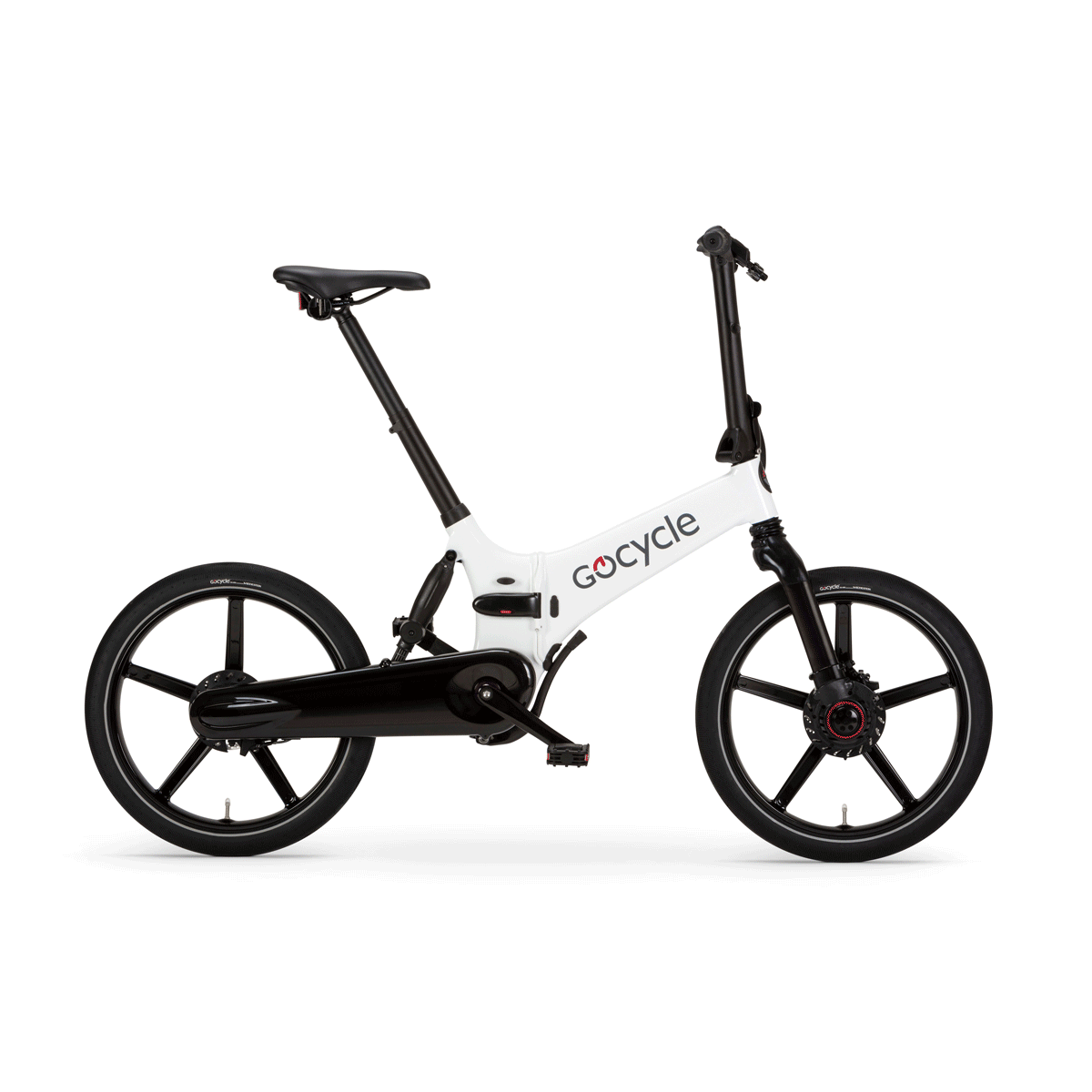 "And now for something different. The GX from Gocycle looks unique, rides like nothing else on the market and folds in ten short seconds." £2899.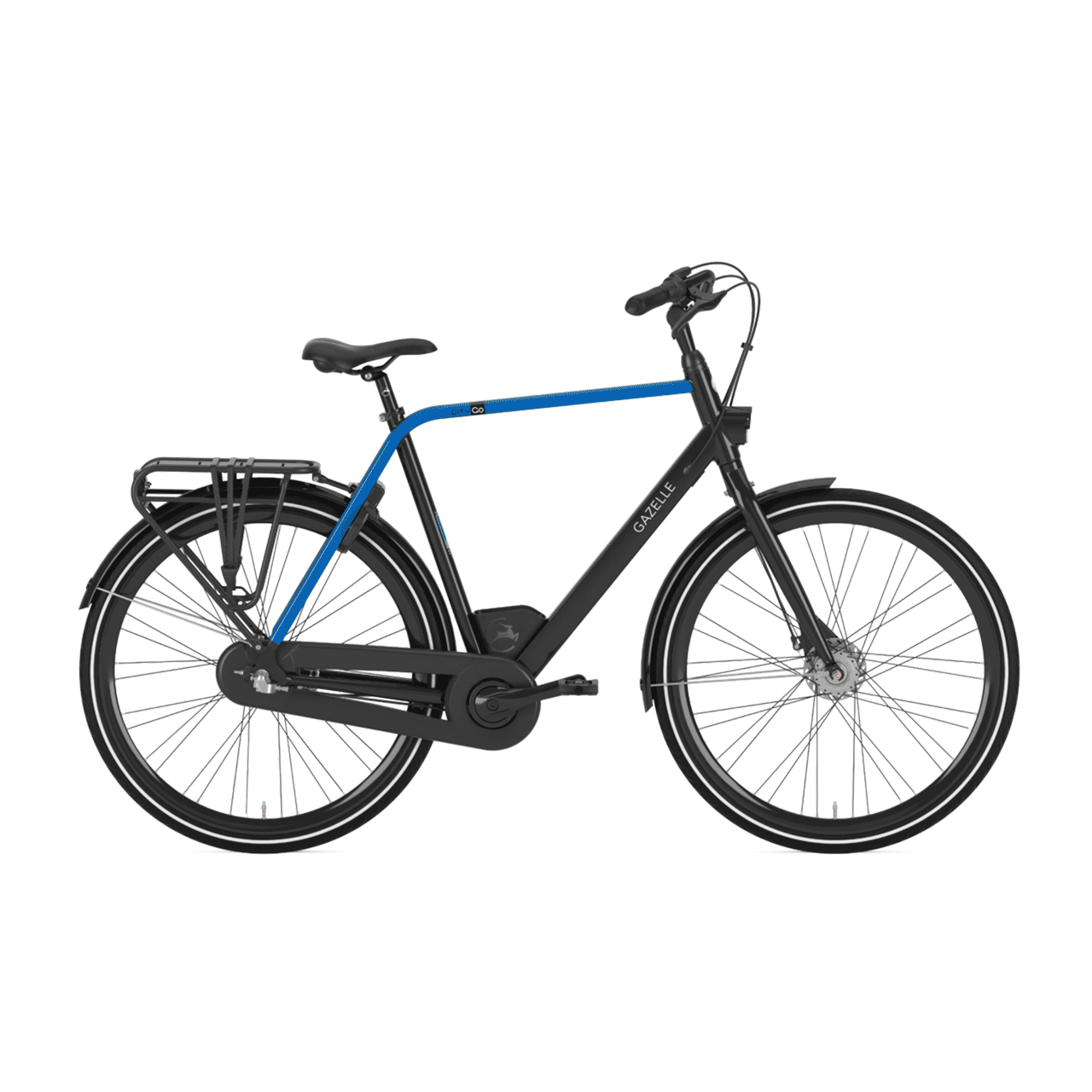 "With its traditional looks, comfortable riding position and step-through frame the Gazelle CityGo C3 is the perfect introduction to two wheels." £599.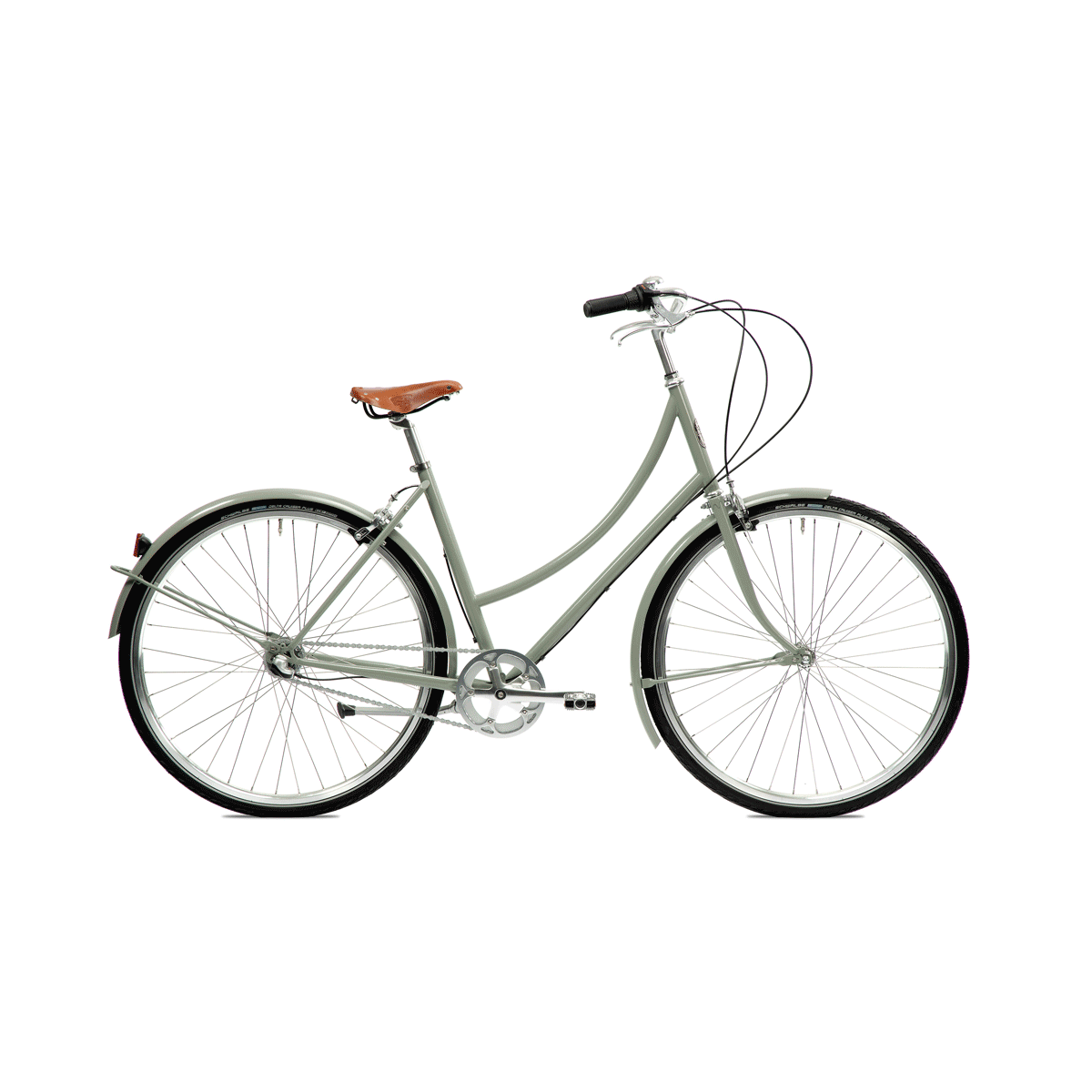 "From Finland comes the Pelago Brooklyn – a bike with a timeless aesthetic and a comfortable Brooks leather saddle." £775.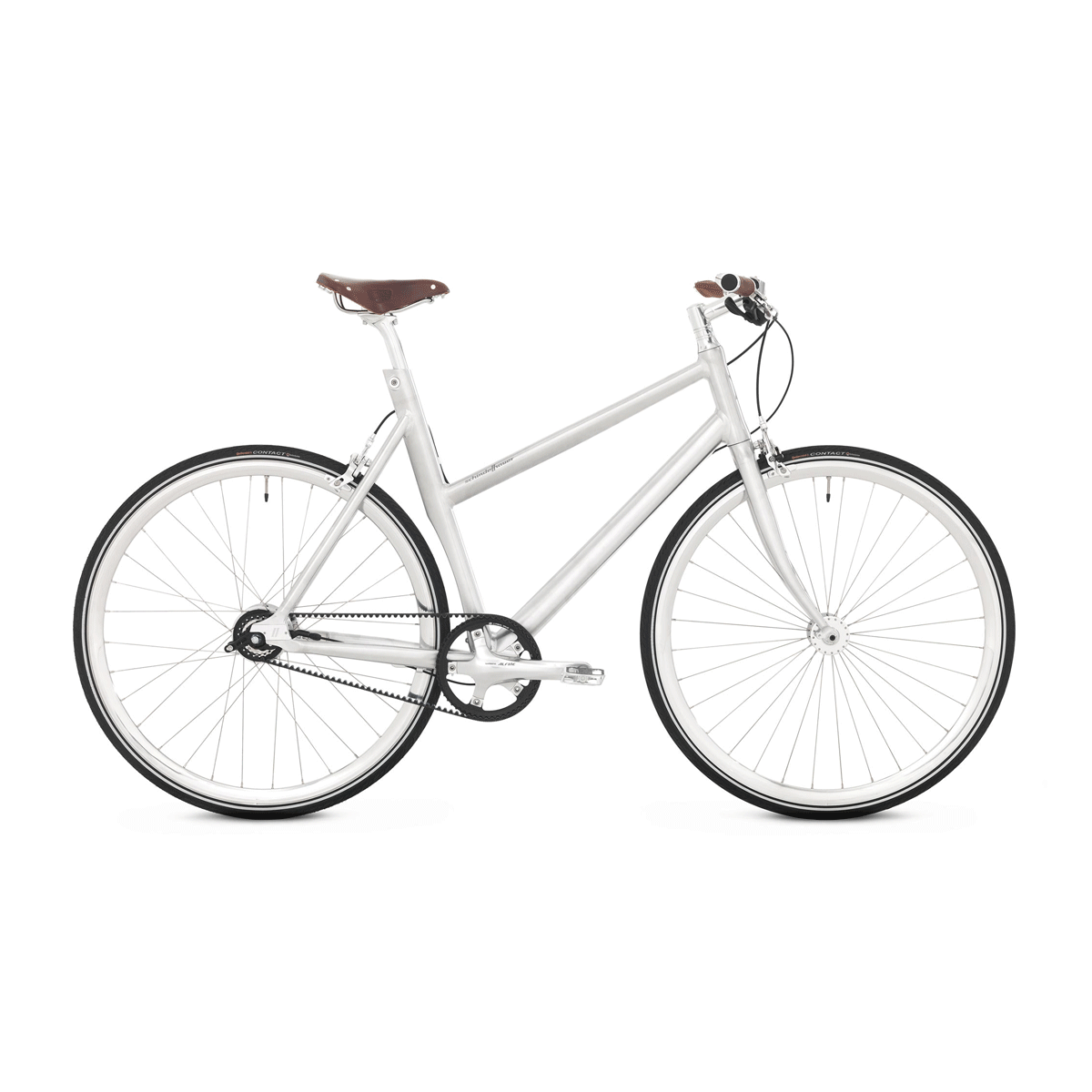 "The Lotte uses a low maintenance (and grease-free!) carbon belt instead of a chain." £1995.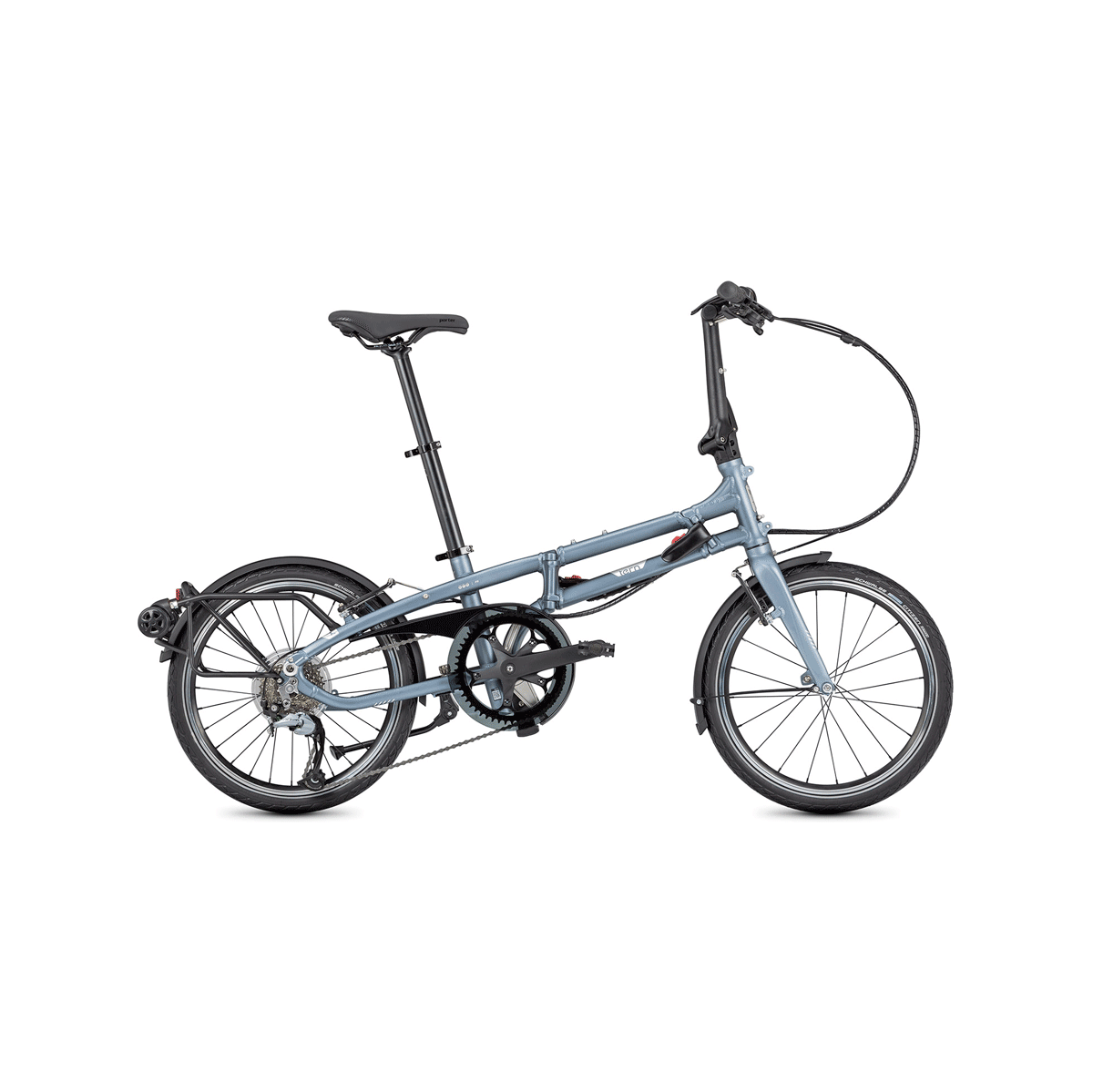 "Eight gears will see you up the steepest of hills and the compact fold will help if you travel on trains, planes and automobiles!" £1200.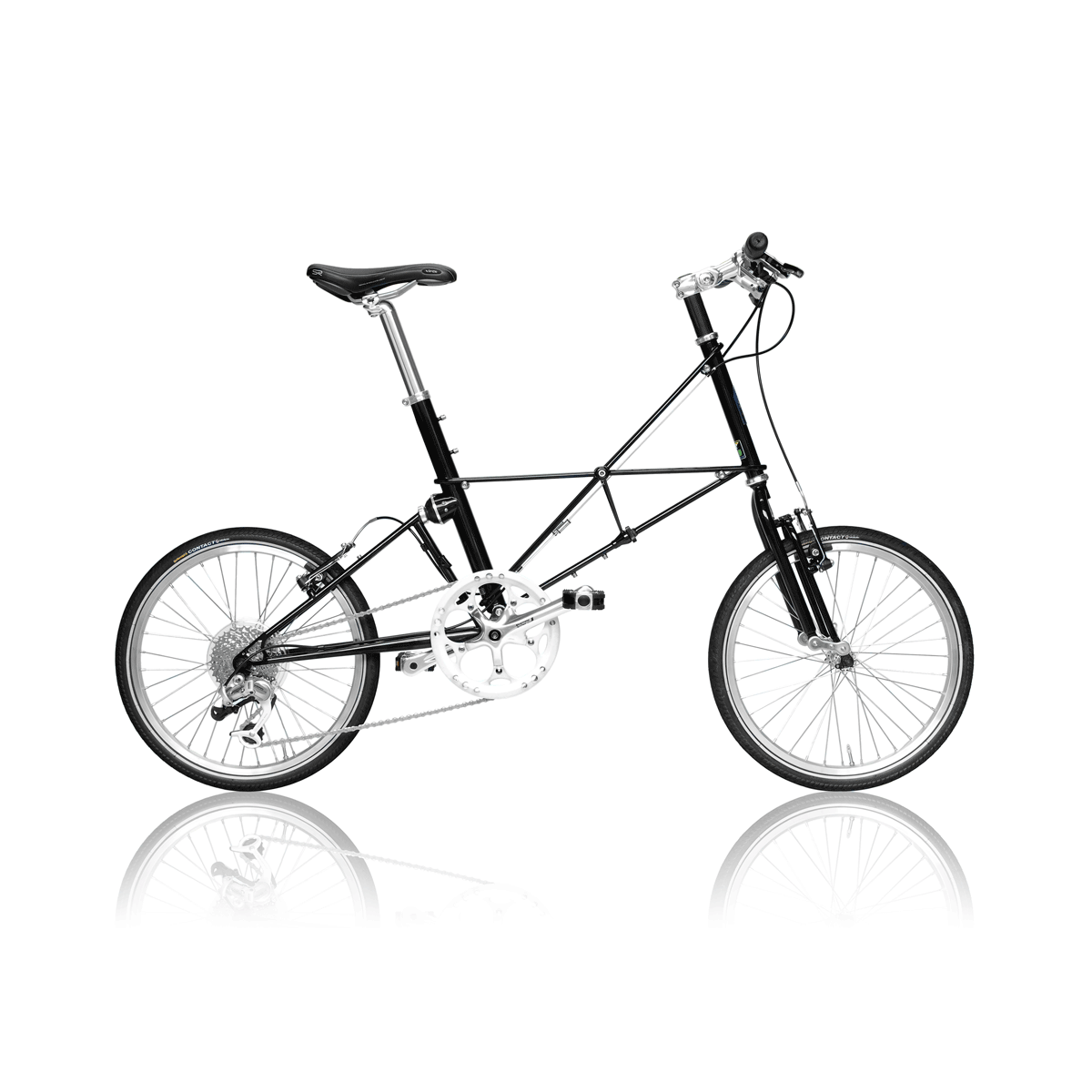 "Quintessentially British and with a cult following, Moulton bikes are made to order and feature a unique 'fold'." £1670.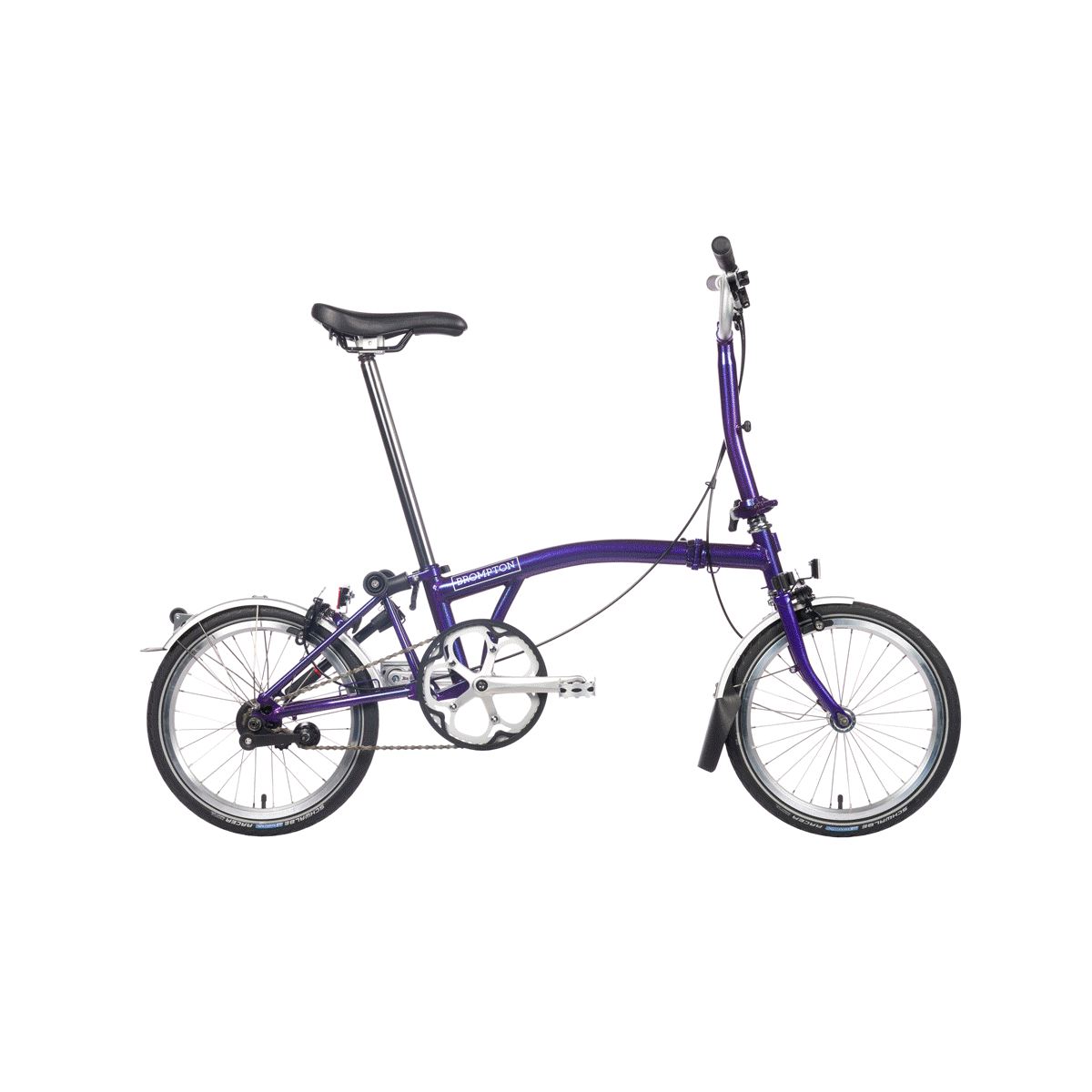 "Since the beginning of lockdown, Brompton the definitive folding bike manufacturer has been nose to the grindstone to keep up with demand. If you can find one, buy one – you won't regret it!" From £745.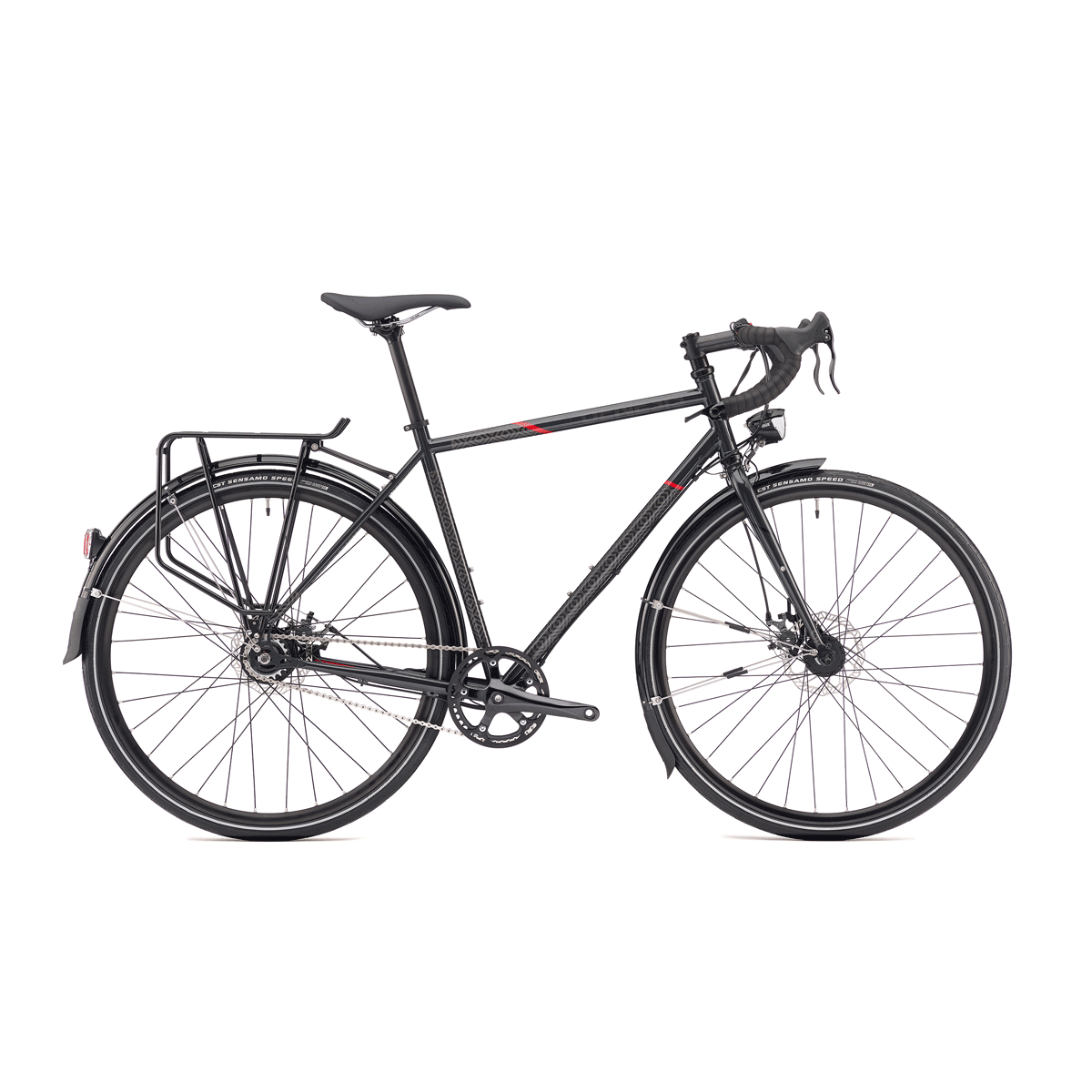 "Not just a road bike, the Day One Ltd from Genesis is ideal for sweeping across town and long days out in the saddle." £1300.
"A road bike, simplified, the Schindelhauer Siegfried is as fuss-free as it gets. Two wheels, two brakes and one gear – prefect for flat city streets and towpaths." £1795.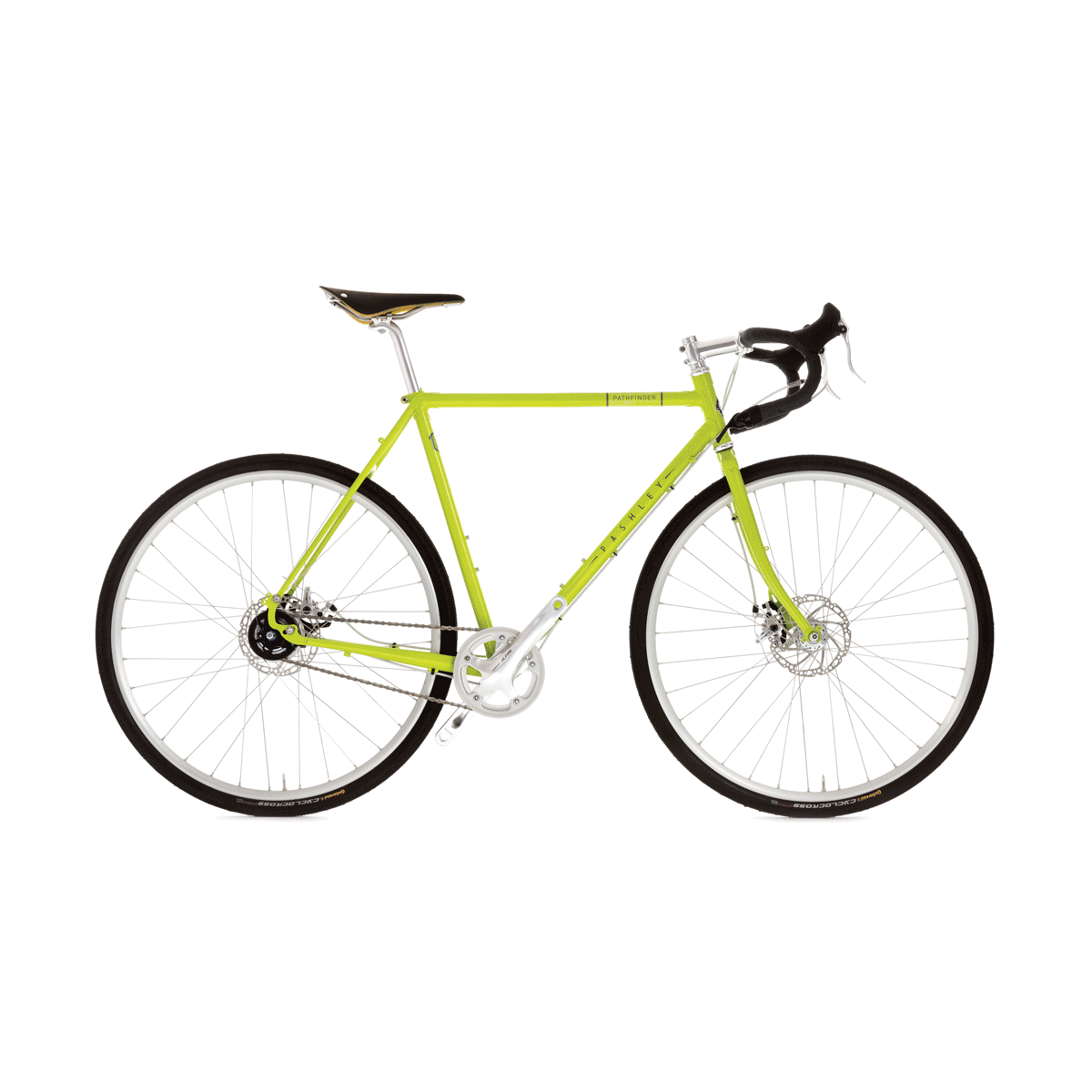 "In traditional steel, the Pathfinder is made in Stratford-Upon-Avon using some of the same techniques the brand has been using since 1926." £1845.
Top Tips for New Cyclists
1.Make sure any bike you ride fits you correctly. As a rough guide, you should be able to touch a pedal in the 6 o'clock position while sat in the saddle. You should also be able to reach the handlebars with a slight crook in your arm as well as hop on and off safely. 

2.Before any ride check these five things
a. Your tyres aren't flat and have been inflated to the recommended pressure.
b. Both wheels are secured to the frame and spinning freely. 
c. Your bike's gears are clean and performing correctly.
d. Check your brakes are working by rolling the bike backwards and forwards, applying the brakes as you do. 
e. The pedals are secured and spinning freely.
Founder of Hill & Ellis, Catherine Ellis, whose bags combine cycling function and fashion, has cycled since she was a kid. Now she cycles to work. "It's faster, more relaxed, you get your own space and it's fun! I was always exhausted commuting on public transport but commuting by bike somehow makes you more energized." It's not always practical to be changing in and out of Lycra, and here Ellis shares her bike-to-boardroom-to-bar picks.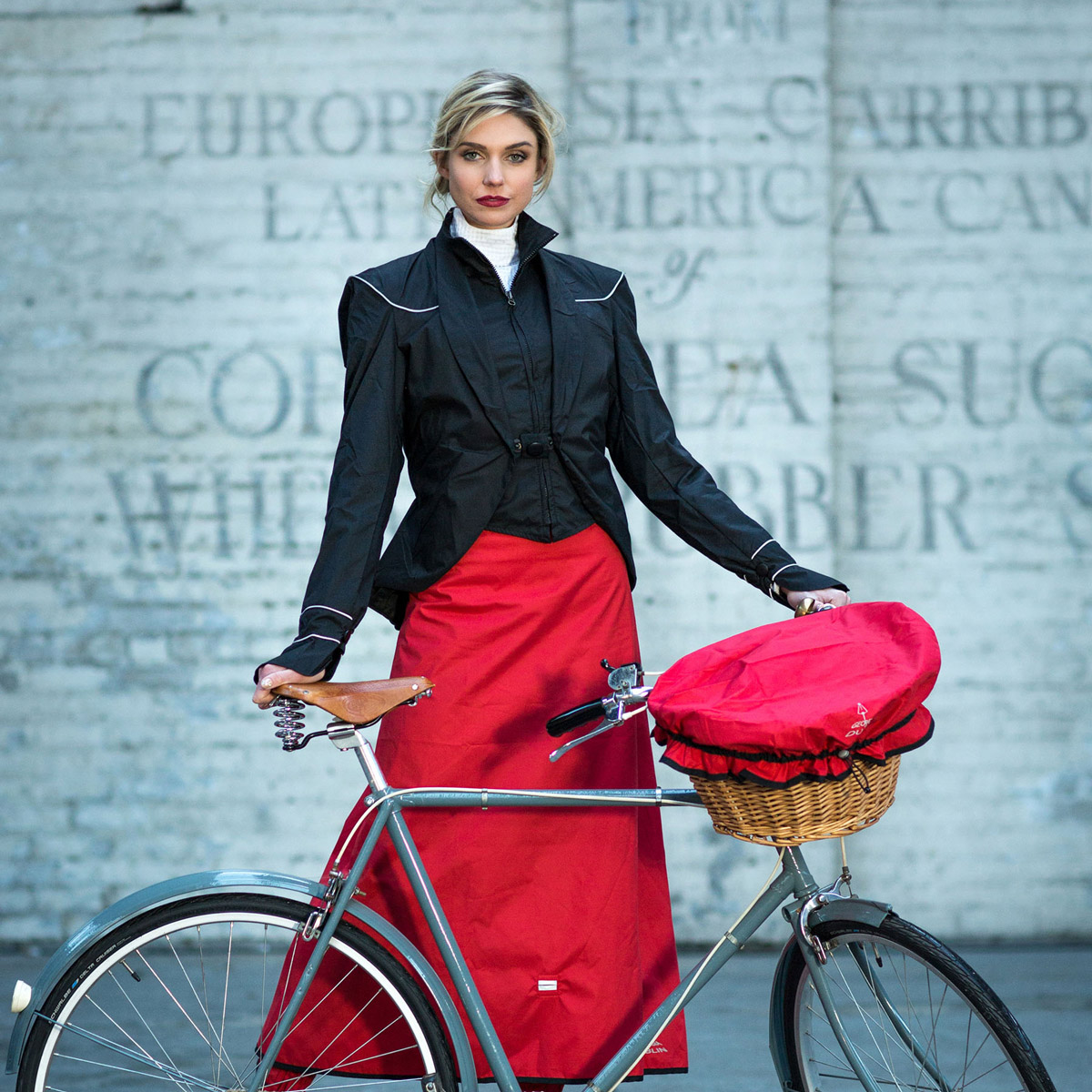 British weather during the summer can be unpredictable – sunny one minute, torrential rain the next. "A light, water-repellent jacket is the perfect answer," says Ellis. For ladies, "Georgia in Dublin makes elegant jackets that are also lightweight, stylish and waterproof." From £40 – £160.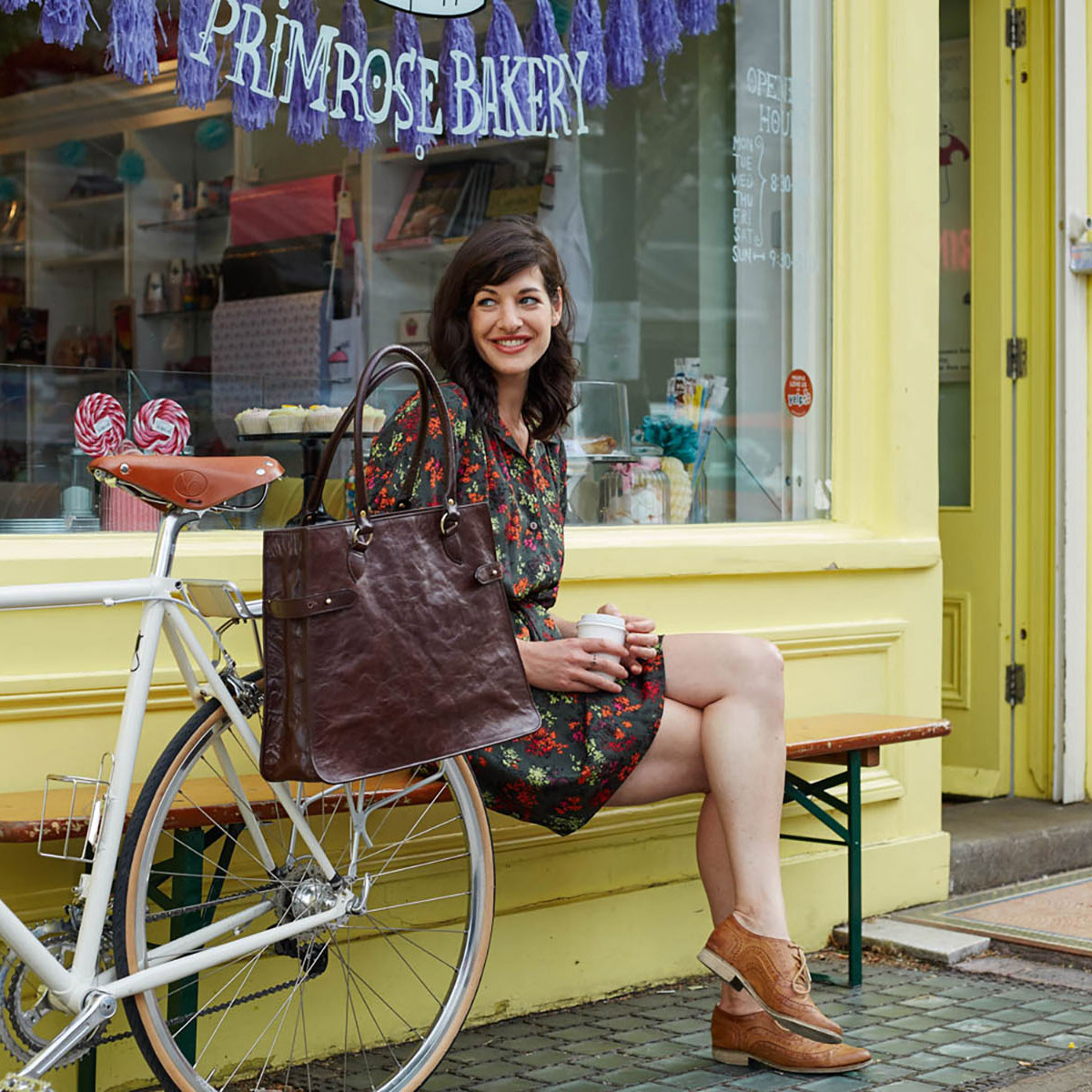 Panniers have historically been pretty basic. But Hill & Ellis have been "on a mission to design bike bags that look good on and off the bike", making them the ideal cycling to work accessory. Award-winning London print designers have created striking patterns for their most recent collection. With "adjustable pannier hooks to attach securely, fit a laptop," their bags even come with a waterproof bag cover and reflective detailing. From £88.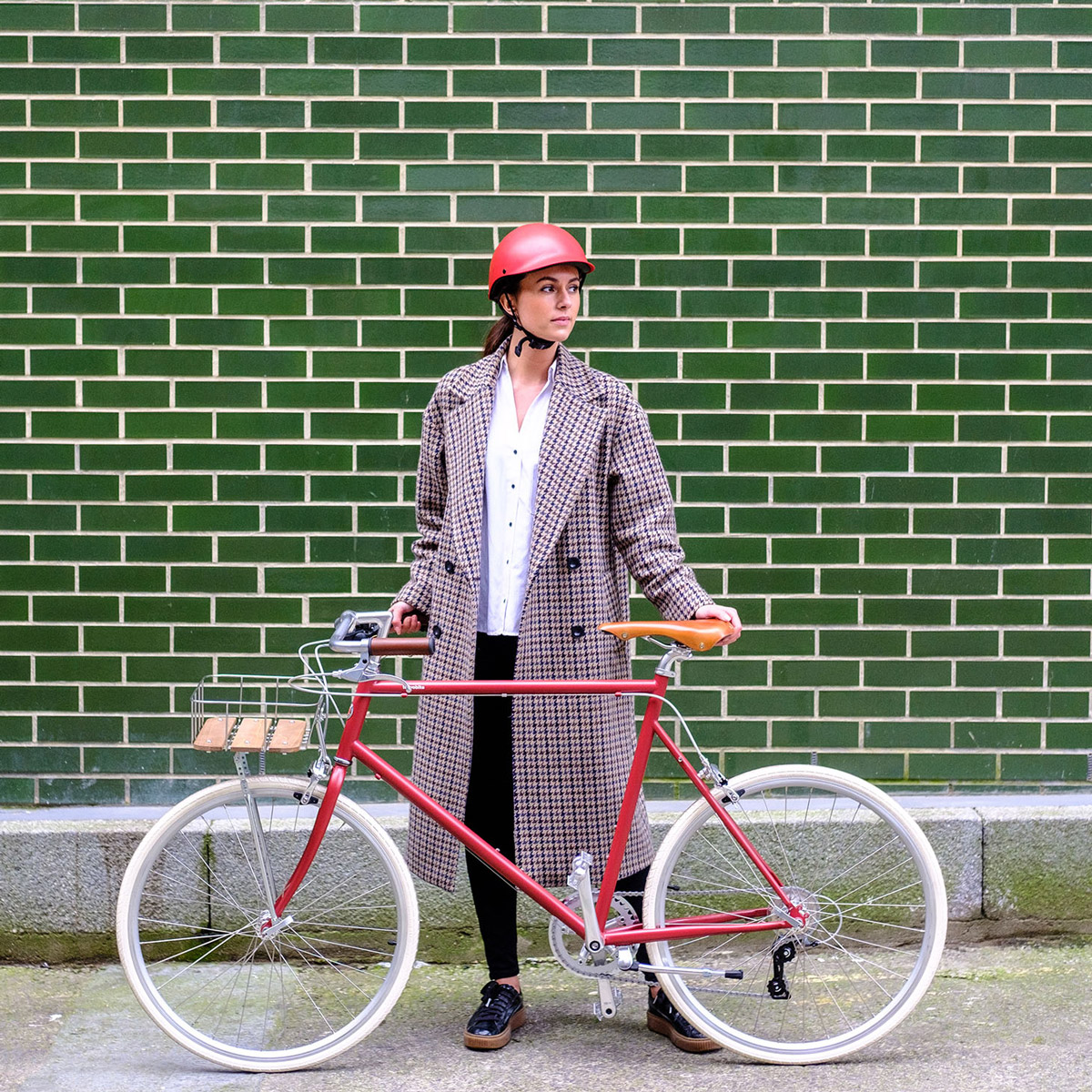 For Ellis, "cycling safety is still paramount and fortunately wearing a helmet no longer means compromising on style." British brand Dashel design chic bike helmets, made from carbon fibre, with their latest range being recyclable. Slim, light, and protective, they also ensure you don't enter a meeting with any helmet hair. £185.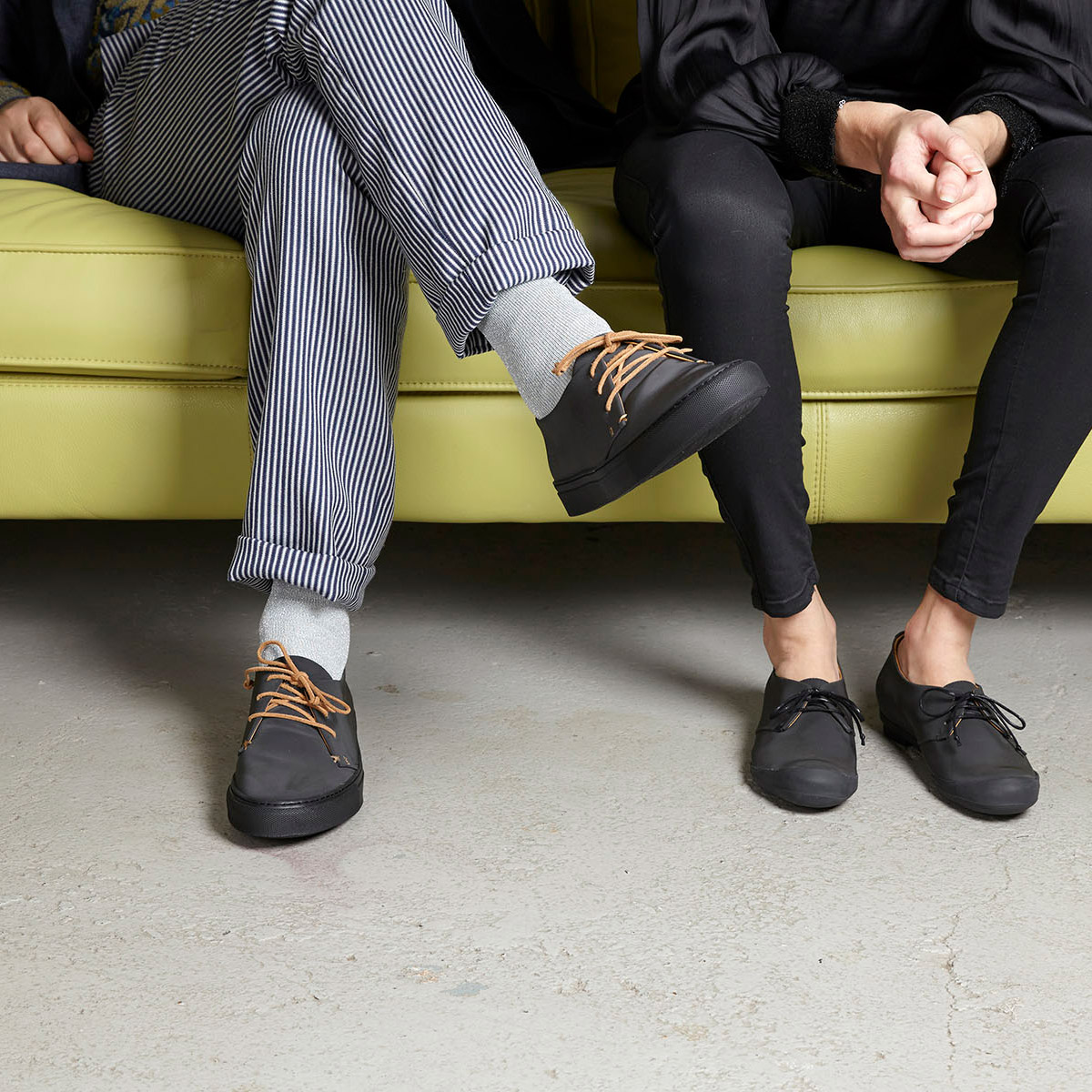 Matte grey during the day, and reflective at night, Tracey Neuls' best-selling shoes also have a comfortable rubber sole that goes well when pedalling. "They are stylish and perfect for cycling… and clubbing (when that time comes)." Female Range: £150; Male range: £145.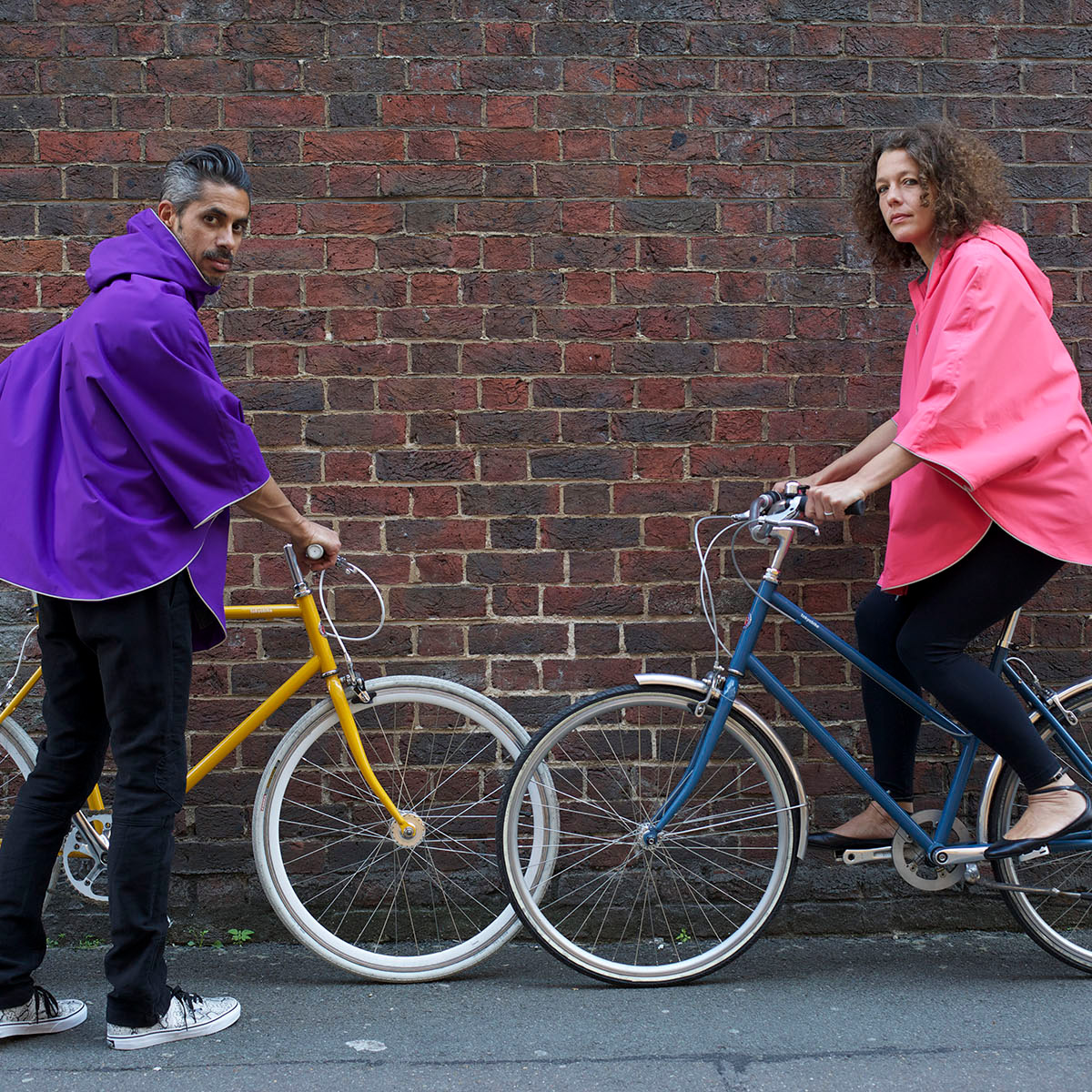 Ellis recommends a poncho, specifically Otto London's that are cycle-friendly, colourful, and unisex, as they essentially cover your entire body during those many rainy days in the UK. "Plus you don't need to worry about faffing with waterproof trousers." £52.80.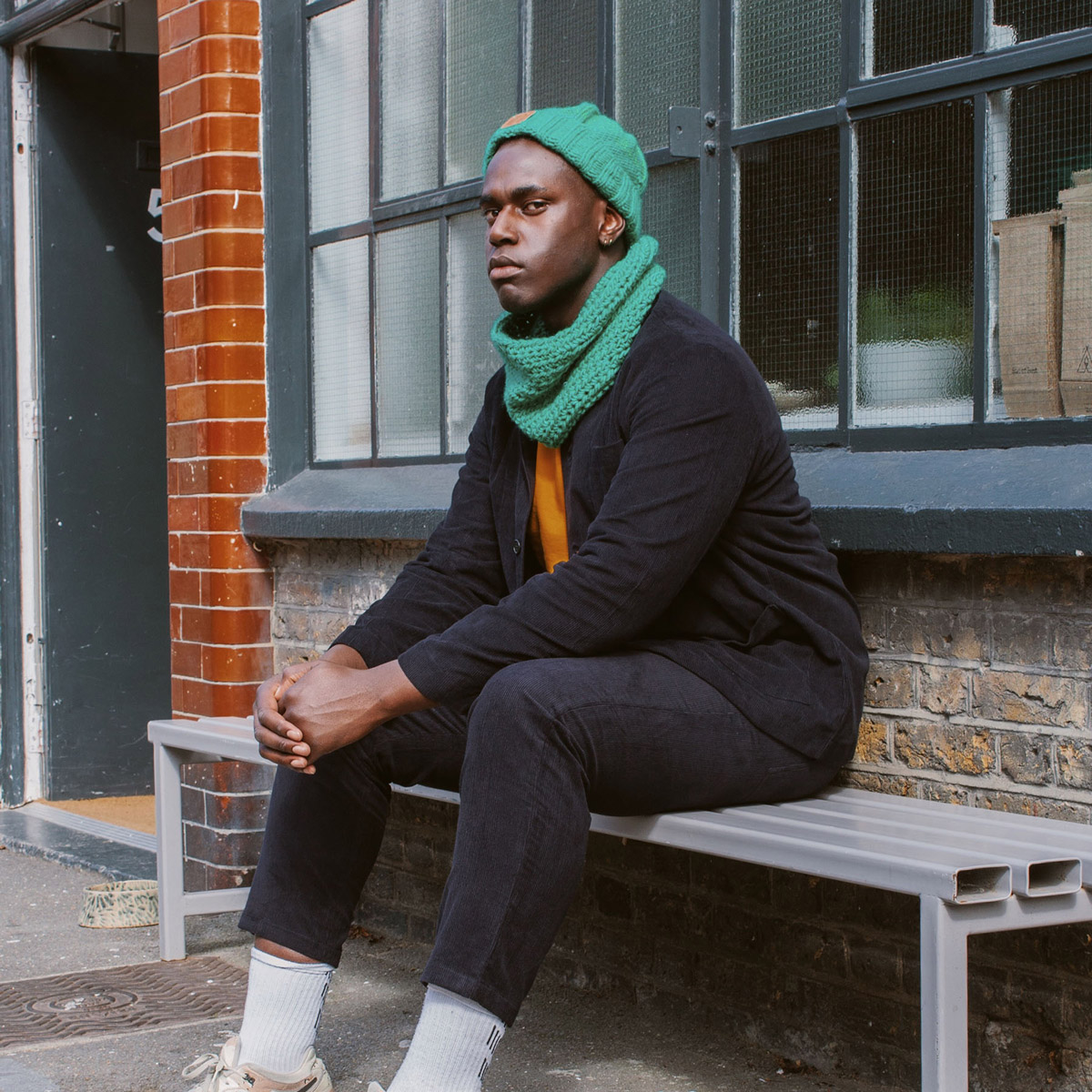 Directed by London fashion designer Comet, Glow and See is a non-profit global enterprise. "They work with women from low socio-economic backgrounds across the world who knit a range of hats and neck warmers from sustainable wool and reflective yarn for comfort and visibility," explains Ellis. From £35.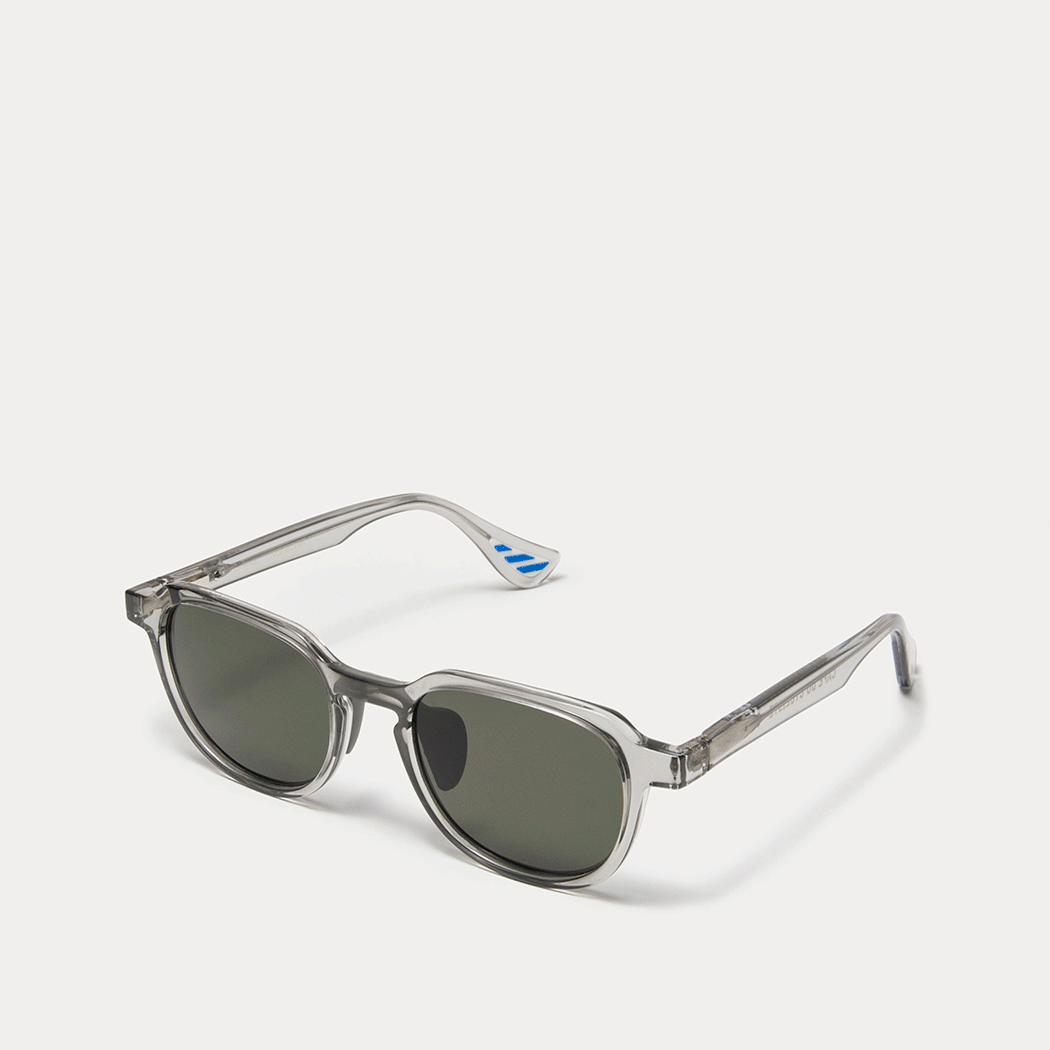 Article One x Café du Cycliste sunglasses
Designed in America, France, and Italy, this collaboration has created sunglasses that are specially curated for cyclists. Lightweight, durable, and adjustable, these sunglasses come in a one-pair-fits-all frame that are comfortable, and equipped to protect you from the harsh sunshine during any cycling journey. From $255.00.
This Stockholm-based company has combined minimalism with practicality. Featuring clean Scandinavian aesthetics, their vast range of high visibility products ensure cyclists will be vividly seen on the roads in an instant during those long, dark days in the winter. From £6.30 – £67
Tenzing Clean Air Tracker
Upgraded with more functionality, the popular app Tenzing Clean Air Tracker now syncs with GPS fitness tracking app STRAVA, so you can track your rides with real-time air quality data, provided by King's College London, to give cyclists a live Air Quality Score for whatever route they take.