A sanguine and surreal treat, from our Spotify account to your eardrums
This month the music editor turns the last of his sun-splashed adventures – which feature an ambient choir, some garage rock, an Ibiza garden centre and the next James Bond movie – into a playlist made for Indian summers. 
1. Shards – Summer Sickness
"The summer fills me with a kind of sickness, it sends my stomach in twists and turns." London ambient vocal group Shards combine crushing angst and angelic tones.

2. Fionn Regan – Cala
Irish singer-songwriter Fionn Regan makes a welcome return with his intimate new collection, Cala. Fionn wrote and performed everything in his home in Bray on the outskirts of Dublin. PHOENIX loves the cinematic intimacy, like an old super-eight home movie.
3. Warmland – Blue Place
The ironically-named Icelandic duo recently launched their album Unison Love by playing in the lava tunnel of a 5,000-year-old dormant volcano near Reykjavík. 'Blue Place' is a lush '80s synth-soaked slice of Nordic longing, warm enough to thaw the coldest of hearts.
4. Aksel & Aino – Brian By The Sea
It's not every day one comes across a chillout CD inspired by a garden centre, but then again, not every garden centre is the Eivissa Gardening & Recreation Centre in Ibiza. Public Possession do their muse proud with the 14-track Chill Pill containing this Balearic nugget from Stockholm duo Aksel & Aino.
5. Banshee – Thought Bubble 1
Banshee constructed this track around vocals snippets mined from what he describes as "deep YouTube wormholes." When I listen to this track I envisage a VHS loop of a glittering '80s home shopping channel being presented by Luther Vandross and Dionne Warwick. Go figure.

6. HAIM – Summer Girl
HAIM get their "Walk on the Wild Side" on for this beautifully plaintive love letter from Danielle Haim to her partner (and PHOENIX fave producer) Ariel Rechtshaid. Ariel was diagnosed with testicular cancer in 2017 while the band were on tour, so Danielle wrote this track to send him some audio sunshine. Happily, he now has the all-clear.

7. Body Type – Insomnia
Fearless female garage rock foursome Body Type enjoyed their maiden US tour earlier this year, and made the charming lofi video for 'Insomnia' while they were on the road. Singer and guitarist Sophie McComish revealed that she bought the old film Handycam at a local junk shop for $5. The girls know a bargain when they see one.
8. Naaz – TAPED
Kurdish/Dutch songwriter Naaz wrote TAPED about her teenage years when she felt unable to express herself. "I felt like my mind, ears and mouth were taped shut for years. I hope this song inspires you to be open and dare to scream out your feelings." Catch her touring across Europe over the next two months.
9. Oscar #Worldpeace – Evening Time (feat. Knucks & Etta Bond)
Oscar wrote this hazy summer evening bubbler after becoming a father for the first time. The video and lyrics reflect his life-changing experience beautifully. Knucks and rising star Etta Bond add to the smooth audio sundowner.
10. Niska – Du Lundi Au Lundi
Niska is French music's latest breakthrough star, with over a billion streams globally on YouTube alone. The French-Congolese rapper hails from Évry, Essonne area, a suburb 25 km from Paris, and mixes African beats with pop hooks and edgy street tales. De la bombe!

11. Doja Cat – Juicy (feat Tyga)
The PHOENIX music department has been tracking LA native Doja Cat since her sublimely blunted slow jam "So High" in 2014, so we were overjoyed to take delivery of her latest promo. And, lordy me, "Juicy" is so hot it should come with oven gloves. Sexed-up Doja is dripping with confident sensuality while Compton rapper Tyga adds some lyrical fire.

12. 100 gecs – Money Machine
"Hey, you lil' piss baby. You think you're so fucking cool? Huh? You talk a lotta big game for someone with such a small truck!" is an unexpected opening gambit, but producers Dylan Brady and Laura Les are nothing if not maverick. They don't so much mix genres as pulverise them, and the results are visceral, surreal and fun.
13. yeule – Pixel Affection
Digital nomad Nat Ćmiel adopted the name yeule after being inspired by the video game Final Fantasy XIII-2, where a character dies in a thousand timelines because of a break in the fabric of time itself. She is born again eternally, and always meets the same fate. Mind blown. Her debut album Serotonin II, due next month, promises to be an adventure.

14. Ross from Friends – Epiphany
Felix Clary Weatherall aka Ross from Friends' only release of 2019 is this classy homage to his sister Epiphany. In addition to rocking an epic family name, Felix will be embarking on a month-long DJ residency at London's Phonox in October 2019.

15. Ora the Molecule – Salé
Multinational avant-garde pop act Ora The Molecule hail from Spain, Germany and Slovakia. The group holed up in a little village in the mountains of rural Spain to write this suitably global anthem. 
16. Barbatuques – Baianá (Pablo Fierro Edit)
Originally produced by Barbatuques, a group of body percussionists, Pablo Fierro's edit of 'Baianá' has transformed it from a choir folk song to an unstoppable dancefloor filler. Distinctive and different, Baianá quickly became the coveted #1 Shazammed track in Ibiza.
17. Millie Turner – Swimming Pool
Hotly tipped east London songwriter Millie Turner explains the story behind her latest sophisticated earworm: "Swimming pool was based on a poem I wrote that tells a story of a group of kids that destroy this old historic building, setting it on fire, breaking down its traditional walls. It's about rebellion, liberation and then escapism, stepping away and escaping in this swimming pool." This 19-year-old is one to watch if ever there was one.
18. Dusky – Boris Borisson's Trip To Morrisons
Who is Boris Borisson and why is he going to UK supermarket chain Morrisons? With a soundtrack of the finest geek-funk swagger Mr Borisson can do whatever he damn well likes. Some say he's still wandering around in the freezer aisle to this very day. Classy fun from Krystal Klear labelmate Dusky.

19. Tibasko – Freedom Song
Sometimes all you need is an uplifting groovy 4/4 beat, a rising classic piano chord, and some old school break-styled drums. In this instance 24-year-old DJ/producing duo Tibasko come up with the goods in fine style. Music for the hottest summer dancefloors.

20. DJ Michael Flume – Agolele (Timbales Party 1999 Mix)
While Chus & Ceballos Remix of 'Agolele' is currently filling the daytime terraces of Ibiza, we decided to playlist one of the original versions from 1999 which has been given a new lease of life with the remix release. Sunshine AF.

21. UK Apache & SHY FX – Original Nuttah 25 (feat. IRAH) – Chase & Status Remix
25 years ago the ground-breaking 'Original Nuttah' became the first ever jungle track to enter the UK top 40 chart. 'Original Nuttah' fan and the man who should be Bond, Idris Elba, parachutes into the vocal booth to spit fire while heavyweight duo Chase & Status add their own unique twist to proceedings.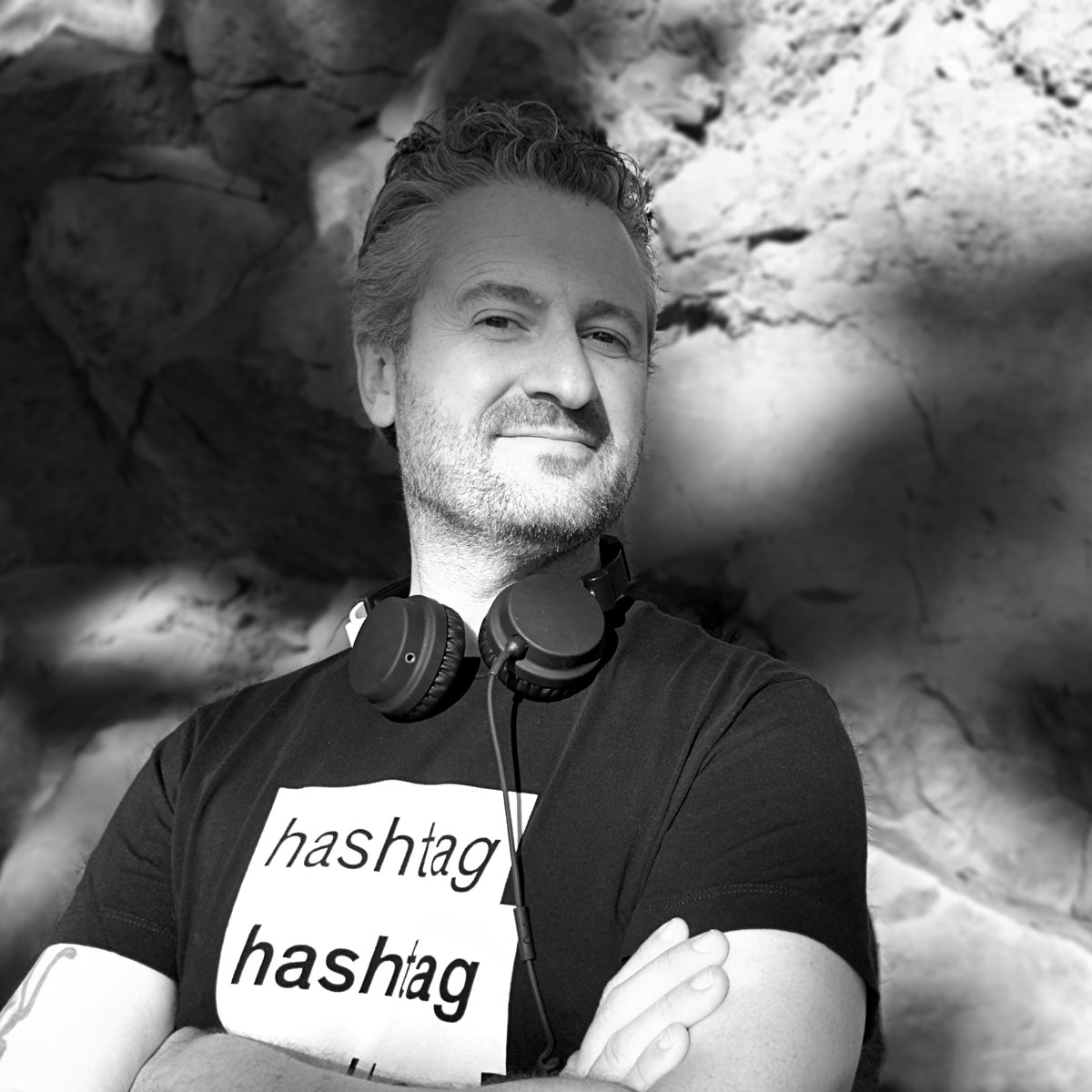 OISIN LUNNY
Music Editor
Oisin Lunny has been performing, producing and DJing since the early 90s, first with his band Marxman and then with his solo project Firstborn. Today he is a keynote speaker, composes music for film & TV, DJs globally, and sends out mixtapes to 12,000 friends via his website oisinlunny.com.