She's channeling Hugh Hefner by way of Kyoto
Words  Mary-Jane Wiltsher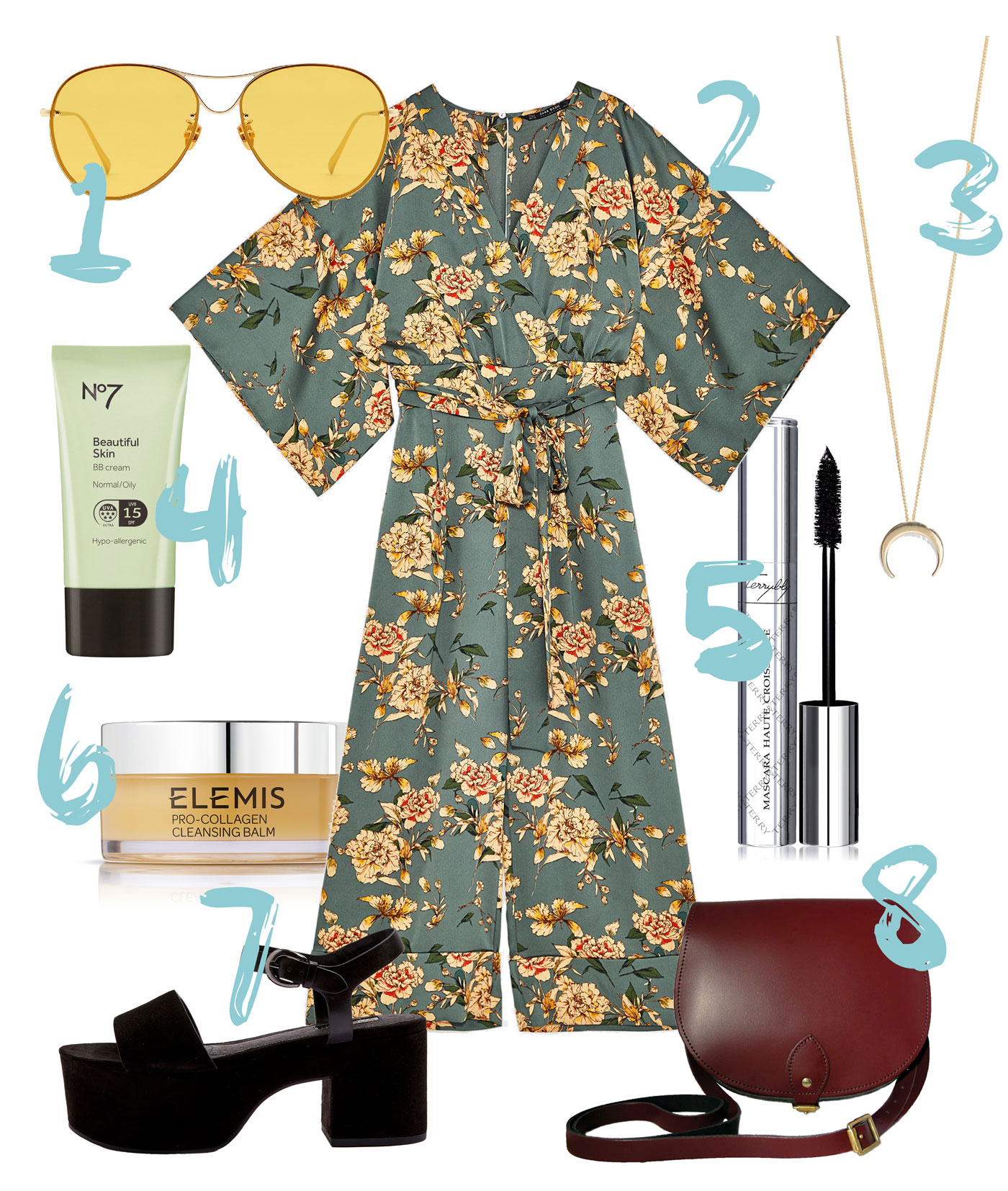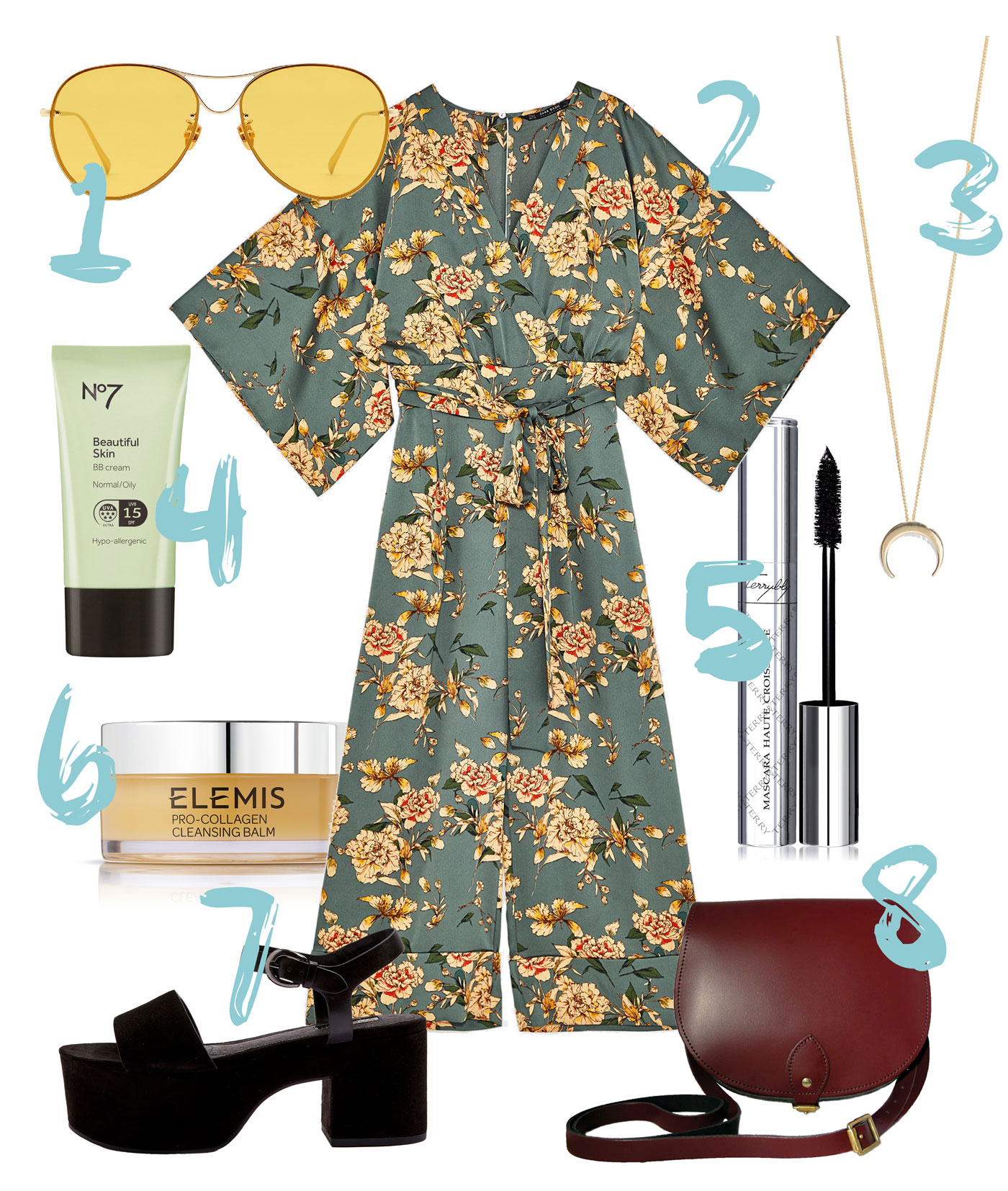 1. Yellow Tint Glasses, PROJECT PRODUKT, £250 
2. Printed Kimono Jumpsuit, ZARA, £59.99
3. Crescent Moon Necklace, & OTHER STORIES, £17
4 Beautiful Skin BB Cream, No7, £14
5. Terribly Mascara, BY TERRY at HARRODS, £33.50
6. Pro-Collagen Cleaning Balm, ELEMIS, £40
7. Vavavoom Two Part Sandles, TOPSHOP, £59
8. Saddle Bag in Oxblood, N'DAMUS LONDON at WOLF & BADGER, £80
It's August, month of sales and school holidays. Let's face it, the best of the British summer has usually been and gone at this point, and flight prices are so bankruptcy-inducing that any dreams of escaping the rat race have bitten the dust, so spare me your floaty white beach dresses. Instead, I'm going to stay in London and pretend I'm the female Hugh Hefner – in the sartorial sense, naturally.
Equal parts Boogie Nights and Memoirs of a Geisha, this look entails minimal effort (all-in-one), is practical for a humid evening (wide-leg pants, chunky sandals) and taps into this season's kimono trend with Zara's printed wrap jumpsuit.
I'll be keeping my beauty regime equally simple with Elemis' gentle Pro-Collagen Cleanser, a sweep of By Terry's inimitable Terribly Mascara, and my trusty everyday hero, Boots No 7's Beautiful Skin BB Cream. Extra levels of fashun peacocking can be achieved with the optional addition of SS17's quintessential lemon-tinted sunglasses. A love-hate item, yes, but I know which camp Hugh would be in.