"Getting a job in radio with zero experience, then going live on air six weeks later, was the most intense experience of my life."
Words Kenicia Gray
Photographer JC Verona
Stylist Sofia Lazzari 
Makeup Artist Elizabeth Hsieh 
Hair Stylist Linus Johannson 
Manicurist Bindiya Malik 
Daisy Maskell is that rare thing: an energy-filled wakeup call that we genuinely welcome in the morning. Hailing from north London, the home-grown talent is well on her way to becoming a household name in radio.
Maskell began making waves as a TV presenter on 4Music's hit show Trending Live. Since then, her flair for connecting with young audiences and knowledge of pop culture has spring-boarded the presenter into the arms of the Kiss FM family, where she took up the baton from previous Kiss Breakfast show power trio Rickie Williams, Melvin Odoom and Charlie Hedges.
Working alongside fellow host Tom Green, Maskell is passionate about breathing new life into the Breakfast show format. At just 21 she's interviewed some of the biggest names in the music industry, from Charli XCX and Halsey to Lewis Capaldi and Stormzy, and is steadily establishing herself as the Breakfast show's youngest and freshest presenter.
Here the radio jockey talks learning on the hoof, 3am alarms, and staying grounded in an industry that demands infinite flexibility.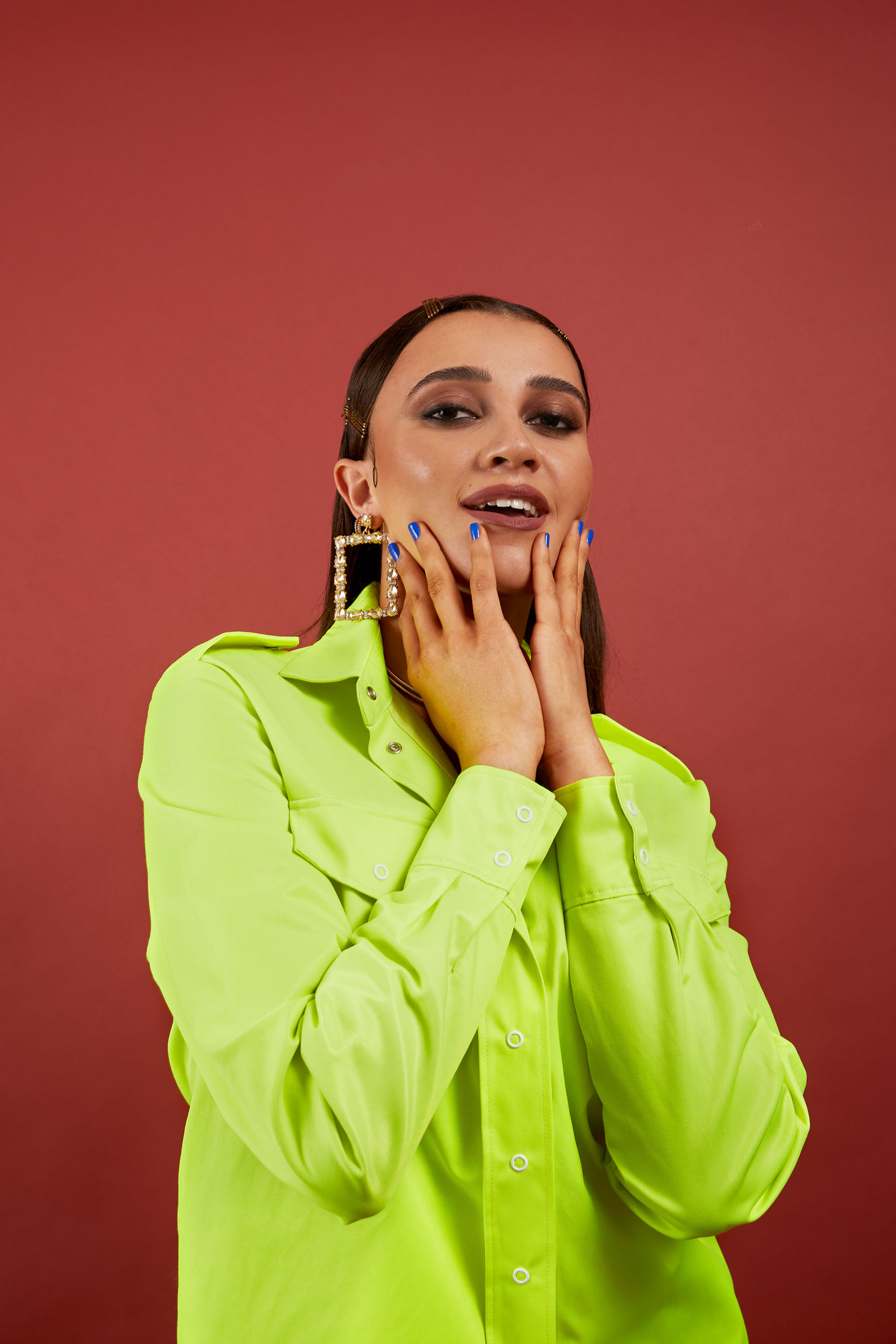 What's an average day like for you?
An average day means getting up at 3am. I get up an hour earlier than I should, which is stupid because every minute counts in the morning, but I have to use that hour to eat breakfast and get my head in a zone. Then I jump in a car at 4.30am and go to the studios for radio. We plan the show, go on air from 6am to 10am, then the rest of the day is taken up by interviews or meetings, maybe even an event in the evening. It's so fast paced and there's so much to cram in. On weekends, I'm the complete opposite. I zone out and chill, wake up late, and I don't like to leave the four walls of my house if I have the choice.
 
Did you always want to be a presenter?
When my grandparents would look after me, I used to play at being a newsreader. But other than that, I don't think that there were any tell-tale signs until I got a bit older. I just started presenting one day with my friend, who I had really good chemistry with. We made a little show together, presenting these segments. I wondered if there were any careers that would guide me in this direction and enable me to fulfil what I love doing. I was so lucky to stumble upon it.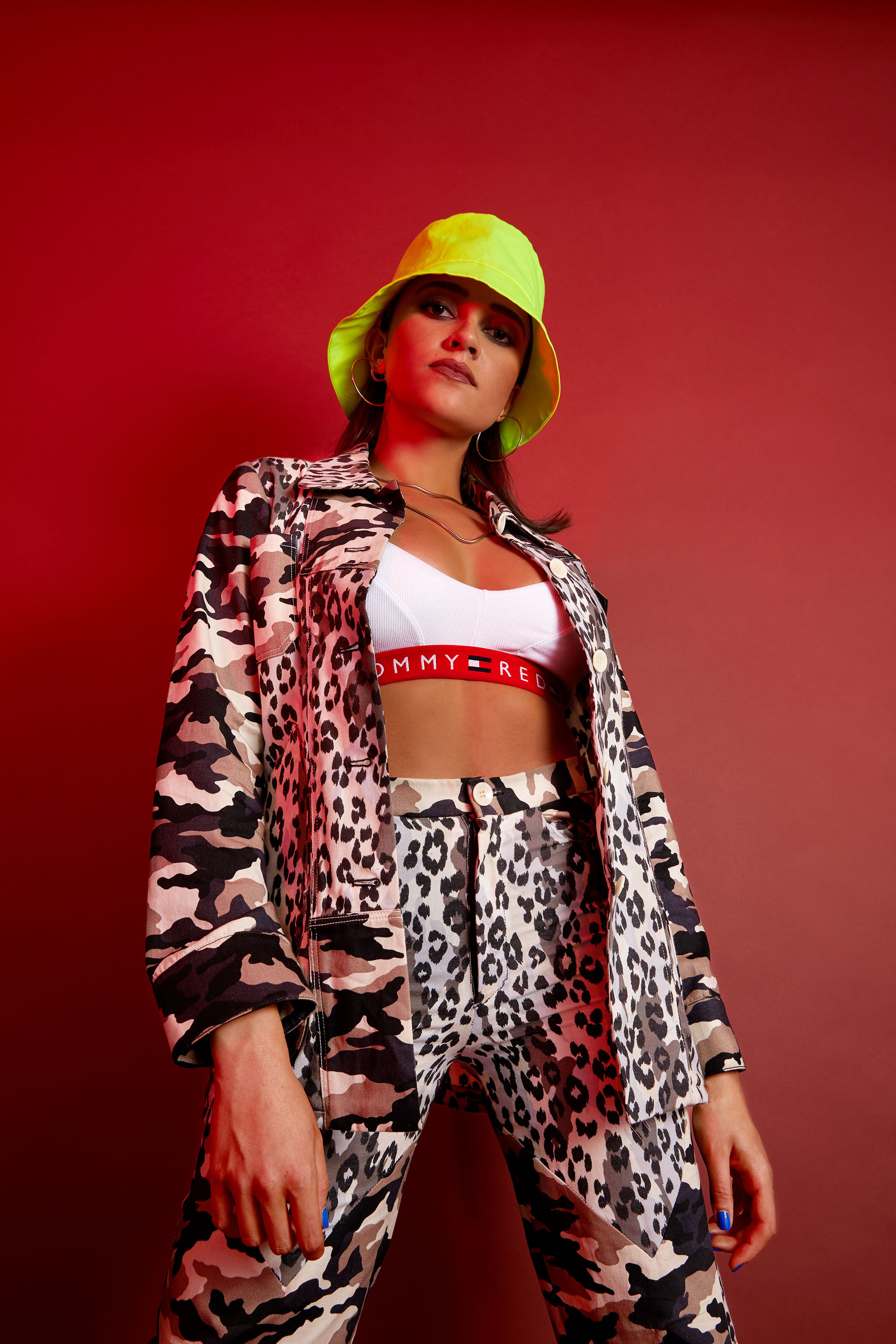 Growing up, who inspired you?
I was a really factual kid, so I loved documentaries. The first factual journalism I got into was Steve Backshall from CBBC, I loved his nature documentaries. I think it was the burning passion behind him being in the Amazonian rainforest or holding a tarantula that stuck with me. Yeah, to this day I'm still a bit obsessed with Steve Backshall, he's a good guy.
 
…and now?
Davina [McCall] – I was a massive fan of Big Brother, that was a staple of our family household. I loved what she brought to that show, she completely made it her own. She definitely inspires me to stay true to who I am. It's difficult, in this industry you're told to be so many different things.
 
What's the biggest difference between presenting for TV and radio?
In radio you completely forget that what you're saying is getting broadcasted to the outside! You don't realise the power of what you're saying, that it's broadcasted to millions of people live. With TV, you're more conscious that content is reaching someone. You've got to make sure that you self-censor with radio. You can easily slip into that zone of "just having a chat with friends". It's early morning, kids are listening!
What was the transition from TV to radio like?
Finding out that I got the job in radio with zero experience, then going live on air six weeks later, was the most intense experience of my life. It's wild, the amount your brain can cram in.
 
If you weren't a presenter, what would you be doing?
I'd probably have stayed in media. I'd have travelled and done some type of journalism abroad. I love geography, so maybe something to do with that. I could see myself testing the PH in a river, or something like that. Growing up I wanted to be a Pussycat Doll and I still stand by that – like, if Nicole [Scherzinger] called, I'd drop everything.
 
Musically, who are you obsessed with?
I am a massive fan of Joy Crookes, I think she's incredible. Her sound is just so different from what's around at the minute. She's one to watch out for.
 
Who do you think is overrated?
Piers Morgan is overrated. I'm done with the controversy that he causes. Being controversial and pushing out negativity – I don't think there's a space for that anymore. You can be controversial in a positive way. Controversy doesn't always have to be spreading negativity or putting someone else down.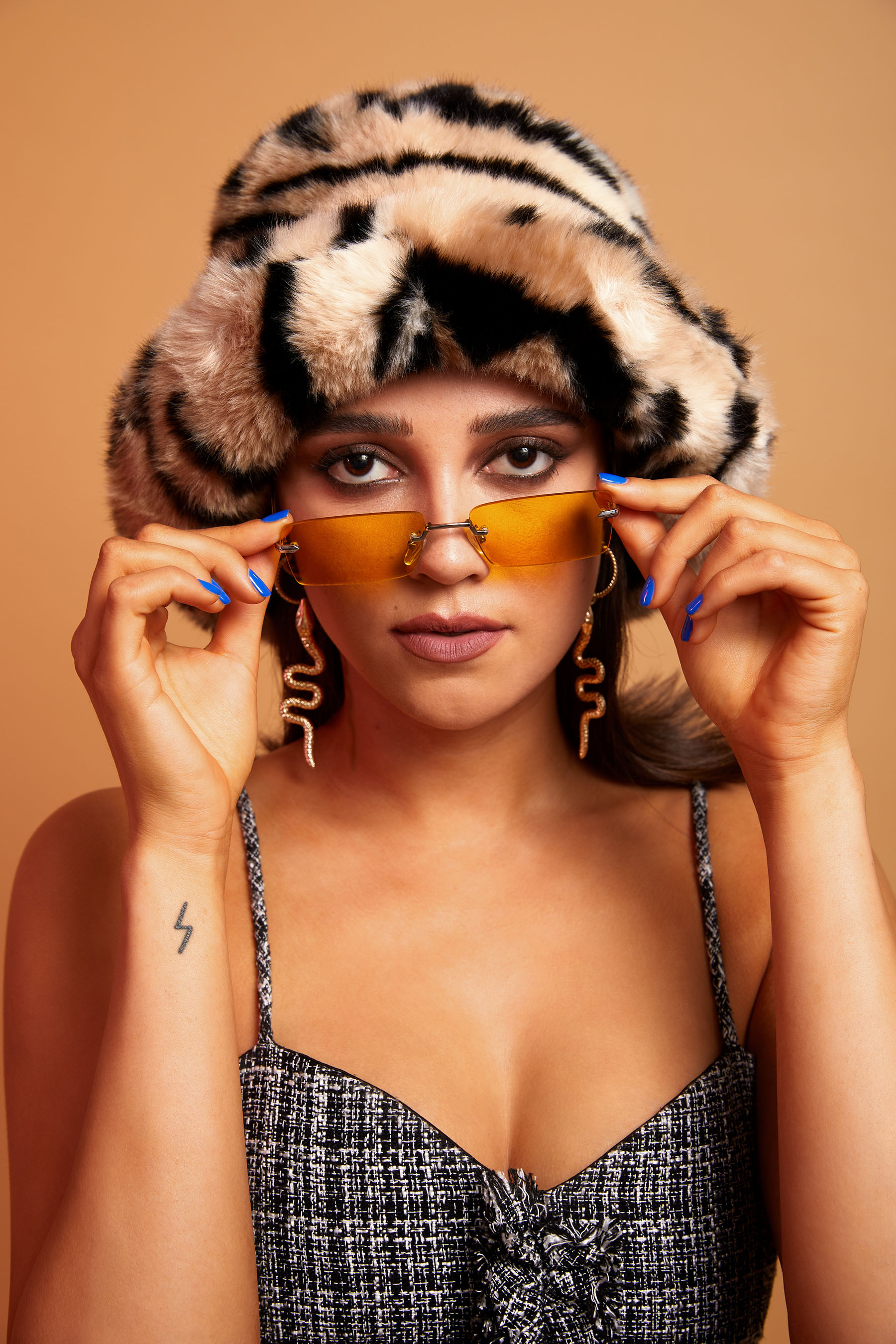 What about musically?
Until recently I thought Normani was overrated but I've eaten my words on this. I heard 'Motivation' and as a solo artist, she's incredible. She's going to shut down the whole industry in a way we've never seen before.
 
What do you do for fun?
Honestly, fun for me is having a bath, putting on a facemask, or just going to bed without sleeping in my makeup. Appreciating the smaller things in life, that's what I'm doing right now, because I'm so tired. Just let me rest!
 
Do you have any hidden talents?
Cracking out an accent and really getting it, to a point where it creeps into my normal dialogue. I've done it so many times on air.
Being controversial and pushing out negativity – I don't think there's a space for that anymore. Controversy doesn't always have to be spreading negativity or putting someone else down.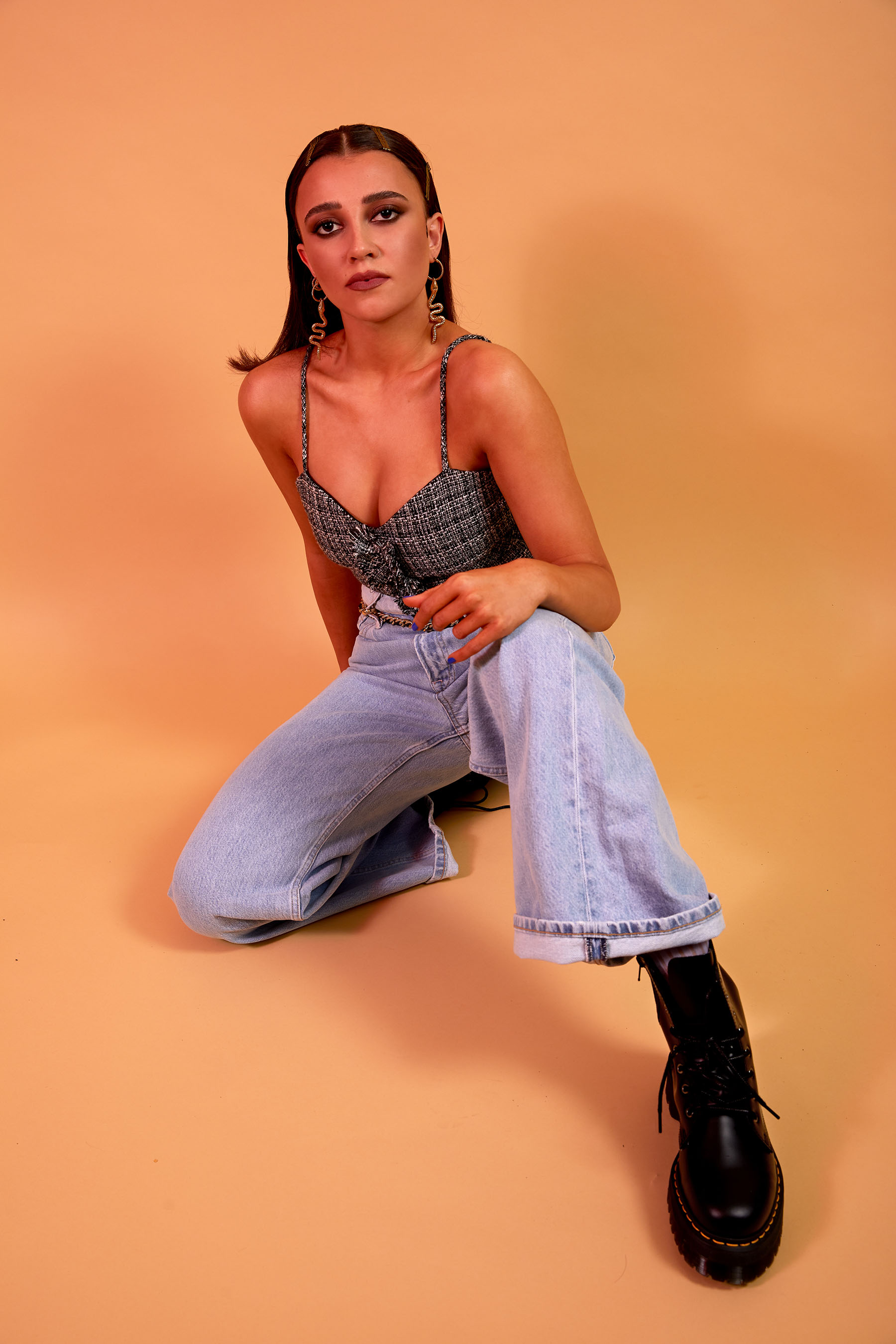 What has been the biggest lesson you've learned so far?
Getting the Breakfast show taught me to expect the unexpected. Life doesn't necessarily have a straight path for you, there are turns along the way.
 
Who would your dream interview be with?
I'm obsessed with Alan Carr, I'd love to interview him.
 
Your standout interview…
Sean Paul was a good one. It's so weird to hear him adlib in real life. There just no production that's needed around him.
 
Where do you see yourself in five years?
I hope my work allows me to travel within the next five years. I love talking to people on a national level every single morning, it's amazing. To do that in an international level would be incredible.