Musician, Performance Artist and Anarchic Trailblazer Amanda Palmer Shares Her Rules For Living Well
"We live in a strange society that simultaneously over-worships and undervalues artists. That's a long-standing disease in our poor culture."
Words Cecilia Mezzi
Photographer Simon Melber
Makeup Artist Christabel Draffin
Hair Stylist Carlyn Griscti
If there's one person who fully embodies the words 'make your life a work of art', it's Amanda Palmer. Born in New York Amanda MacKinnon Gaiman Palmer, but mostly known as Amanda 'Fucking' Palmer, she's a singer, songwriter, musician, author, and performance artist, and the creator of cabaret phenomenon The Dresden Dolls. This is a woman who began her career as a self-employed living statue called the Eight-Foot Bride, and has gone on to give mind-expanding TED Talks on body language, crowdfunding and 'the art of asking'.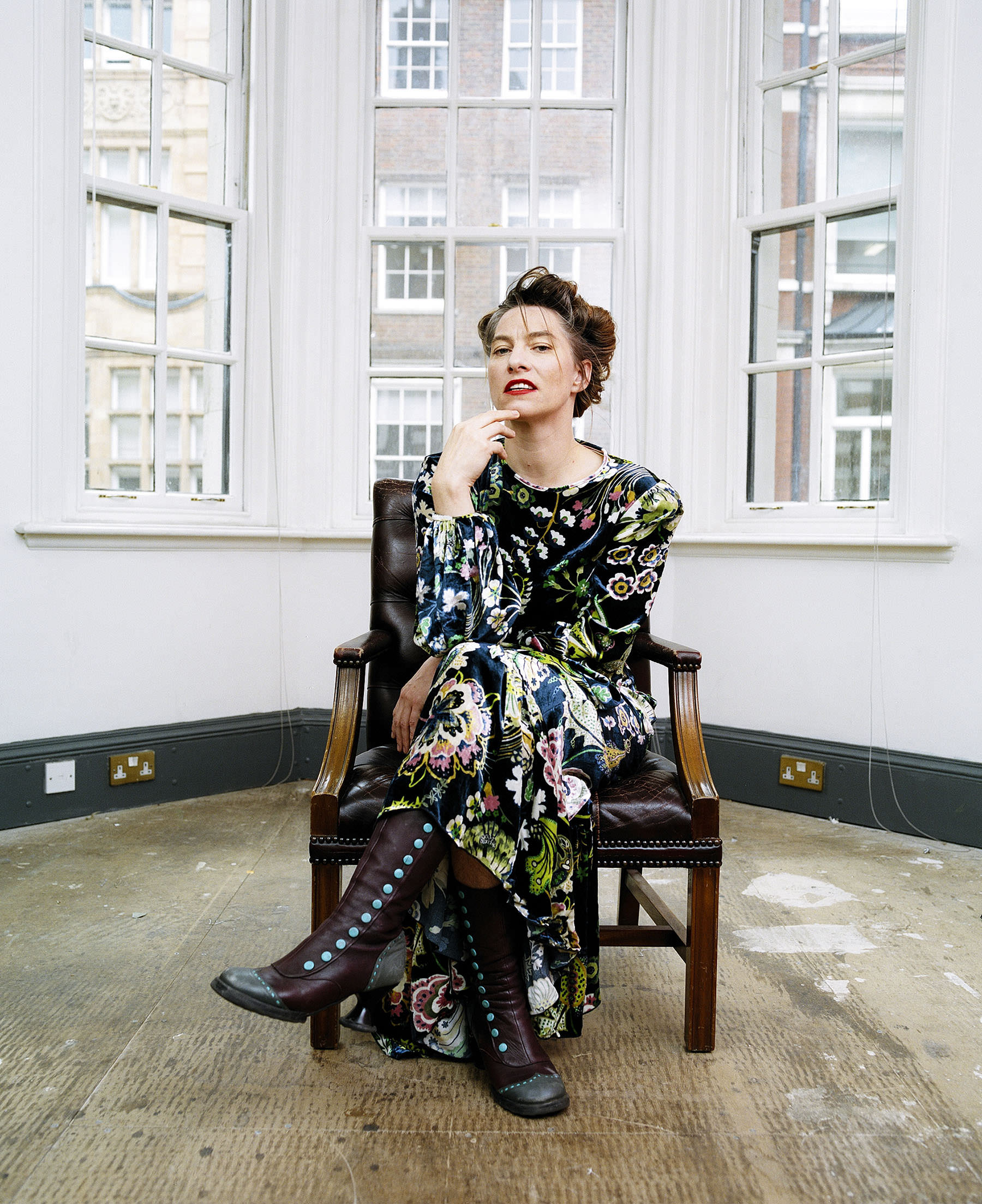 On 20th April 2012, Palmer announced on her blog that she was launching a new album pre-order system on Kickstarter, having broken with her "soul-sucking major label". What could have been considered a reckless idea turned out to be a brilliant success: 24,883 backers ultimately supported the Kickstarter project for a grand total of $1,192,793 — at the time, the most funds ever raised for a musical project on Kickstarter. Since then, Amanda has also solicited financial support via the crowdfunding platform Patreon. "I'm going to encourage torrenting, downloading, and sharing, but I'm going to ask for help," says Palmer, matter-of-factly.
Palmer married British author Neil Gaiman in 2011 – the pair hosted a flashmob wedding in New Orleans – and the couple have a son, Ash, who is the inspiration behind Palmer's latest body of work.
Palmer's latest album, "THERE WILL BE NO INTERMISSION", which she is currently touring, is a heavy experience, the corresponding live shows a 4-hour, deep-dive venture into topics such as loss, abortion, miscarriage, public shaming, and the trials of motherhood.
Here, Palmer, 43, doles out advice on everything from being vulnerable to fostering a sense of community. You can find her on Patreon if you want to return the favour – call it sharing economy.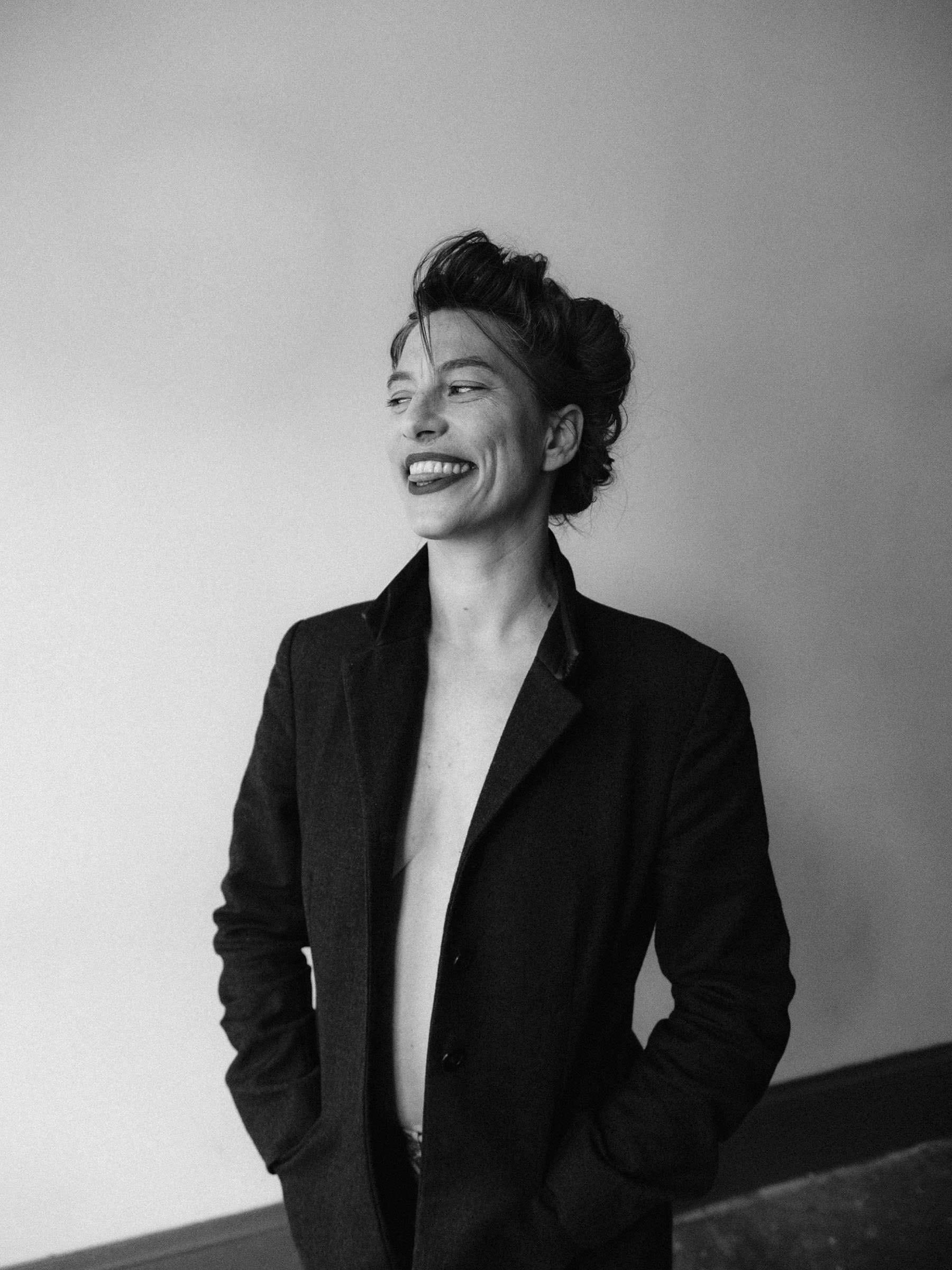 AMANDA'S 5 RULES FOR LIFE
1. Asking for help
Asking for help is difficult for so many reasons, across the board. It makes us vulnerable and we are taught to be so, so afraid of one another in this culture. Artists have an especially hard time asking for support because our jobs aren't "real". We live in a strange society that simultaneously over-worships and undervalues artists. That's a long-standing disease in our poor culture.
2. Connecting with people
I've always been a huge fan of the internet, because I'm a huge fan of connection and community. But lately, so-called "social media" has really been quite anti-social, and the reality of the connections it's forging feels more and more anaemic. I'll borrow a phrase from Jaron Lanier and sadly admit that social media should probably best be re-named for what it has become: Behaviour Modification Corporations. I see people spending more time plugged in and less time emotionally tuned in and able to connect IRL. And that makes me sad. My community on Patreon feels like a little wrench in the works of the larger corporate systems and feels more like the old days of the internet: just 15,000 nice, compassionate like-minded, alternative folks around the globe taking care of and chatting with each other about life and politics and art. I'm not sure where I would be in my career right now without patronage. Records aren't selling and I refuse to go the corporate route and work with advertisers.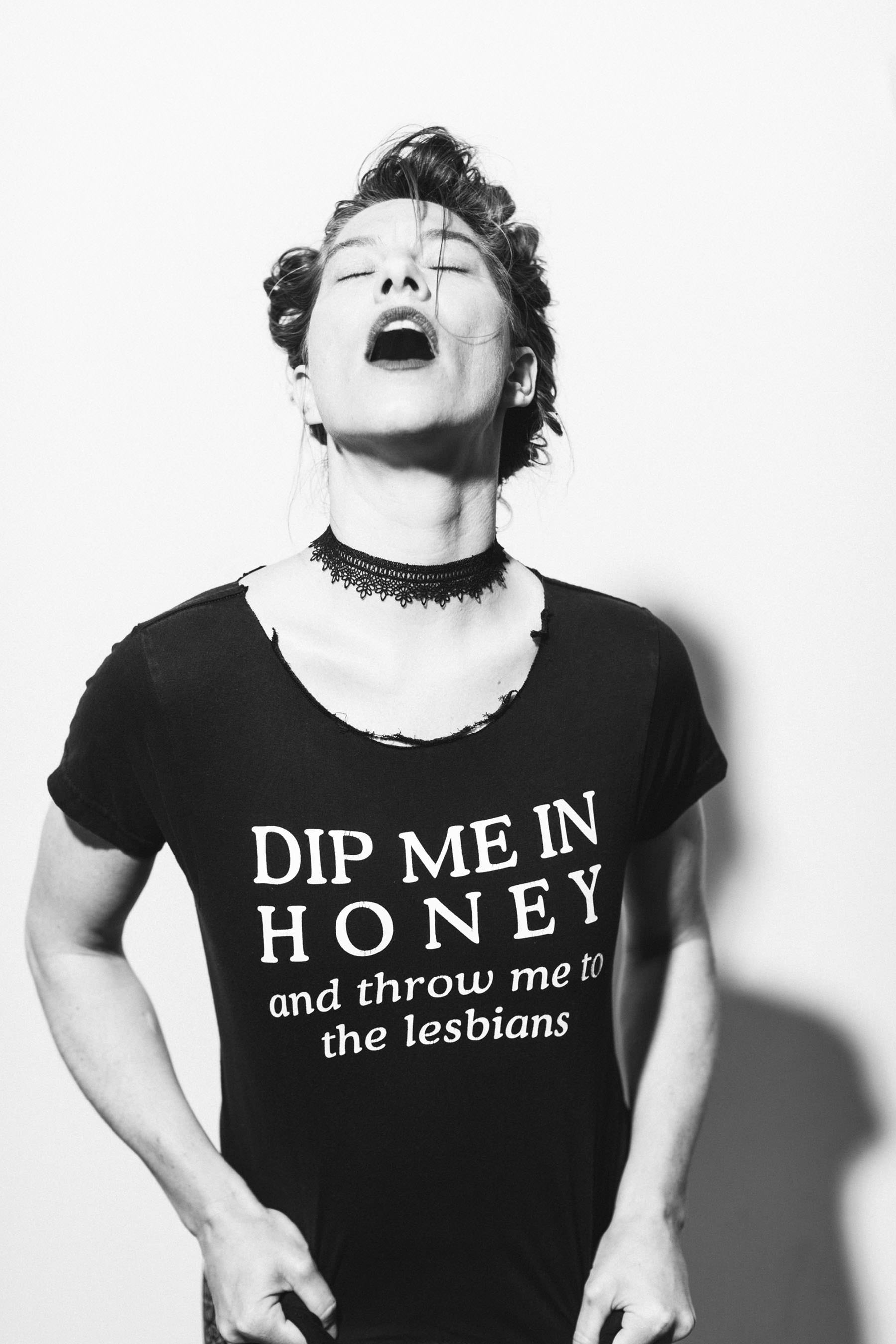 3. Activism
I wasn't planning on being so outspoken about abortion when I was working on this album, but then the Kavanaugh hearings happened. I actually tracked 'Voicemail for Jill' the day after the hearing. And then abortion clinics started closing in America and I was like: okay, enough. I talk (and sing) about this at length during the touring show, but I really have no desire to get up on stage and talk about this sort of stuff. It's awkward, it's complex, it's off-putting, it's uncomfortable. But if you can, you must; look at what is happening to people: the tyranny is real. I'm talking every night on stage about the three abortions I've had in my life: one at 17, two in my thirties after getting married, and for good measure I throw in some childbirth stories and a miscarriage. And some Disney songs because, y'know. You gotta.
4. Parenting
I think I went into parenthood very clear-eyed, especially after being so deeply ambivalent about whether or not I wanted it. But I also think that's the advantage you get when you have a child at 39 and you allow yourself a professional sabbatical because you can let go of your own ambition a bit. I was really unable to do that in my twenties and early thirties and for good reasons. The music industry is crazy, I wasn't stable, and I wanted to get to a plateau of peace before trying to have a kid. I'm profoundly glad I waited. And profoundly grateful that the abortions that I chose were safe and legal. I'm just researching the abortion options that were available before America legalised abortion…it was harrowing. And having just been in Dublin for the referendum, I'm so ashamed of my country and its slide to the right. We are walking ourselves off a fucking cliff.
5. Struggles and Self Care
Humour is the key: my whole show is more laughing than crying. Humour is the only road out of this hell of being a person with a womb. I've always clung to irony and satire as comforting life-rafts in this sea of insanity, and it's often gotten me in trouble. I play one of my older songs, "Oasis" (a satirical pop song about teenage date rape and a subsequent abortion) during the show and discuss how it was well-received in the UK and not so well in the USA: quite a few American feminists decried the song for "making light" of date rape and abortion. Well, darlings, it's satire. And it's my goddamn actual job as an artist to go into the dark and "make light", its what we do. There's also something painfully honest and real about writing a major-key song in the voice of a 17-year old girl getting an abortion in America. You don't tell anyone, you live in silent shame, you go back to school the next day and go to Algebra class. You compartmentalise your life so deeply that it kills. And that song was a horrifically on-point painting of that feeling: you got an abortion but your favourite band is coming to town, so, whatevs. I fear the left in America is suffering from a general Irony Deficiency lately.
Palmer is playing over 30 dates across Europe and the UK from September – December 2019.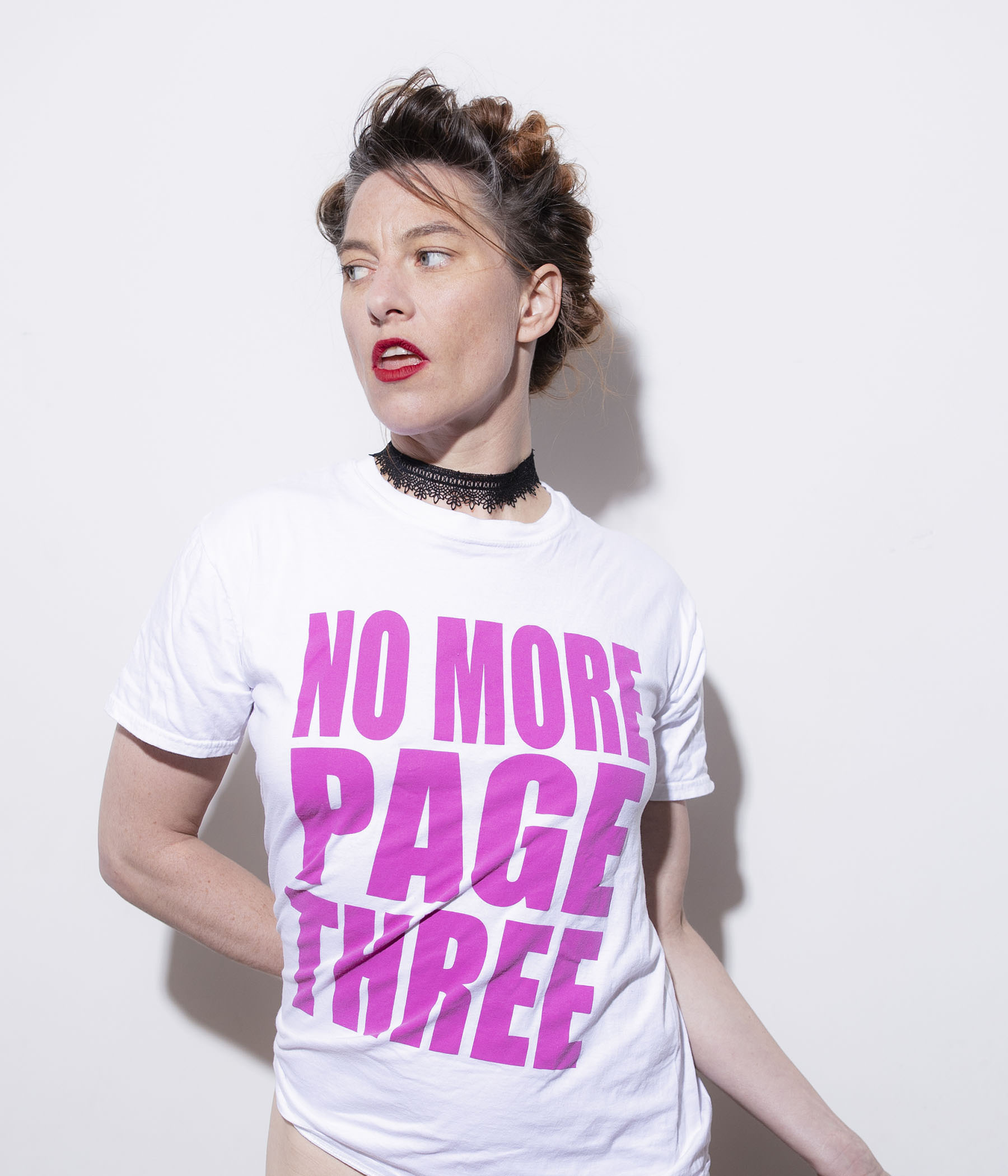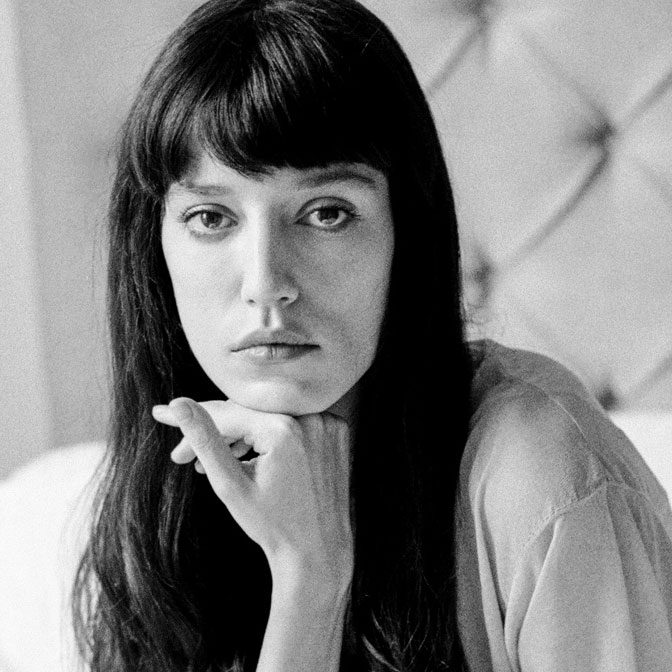 CECILIA MEZZI
Writer
Cecilia is a writer and storytelling geek based in London, pursuing ties between creativity and narration with a keen eye on contemporary society. She's a Central Saint Martins graduate that developed Digital Memoir, a project where she translated social media data into music. You can read (and listen) more on
ceciliamezzi.com
.