"It's hard to put yourself in the position of someone who is that sleep deprived – the app stems from when I was in that headspace"
Words Mary-Jane Wiltsher
Photographer Richard Grassie
Digital Fashion Director Charlotte Holt
Hair and Makeup Lisa Caldognetto 
On a cold winter's day, Ruth Crilly is dressed in perspex mules, a sherbet pink hoodie and biker shorts, walking her cat, Mr Bear – who is as sedate as he is supersize – down the driveway of her Somerset home. It's a lavish, playful vision, a sort of Ab Fab meets Escape to the Country pastiche, Crilly's blonde lob swaying in an arctic breeze while tall hedgerows rustle in the background.
We've all been there, right?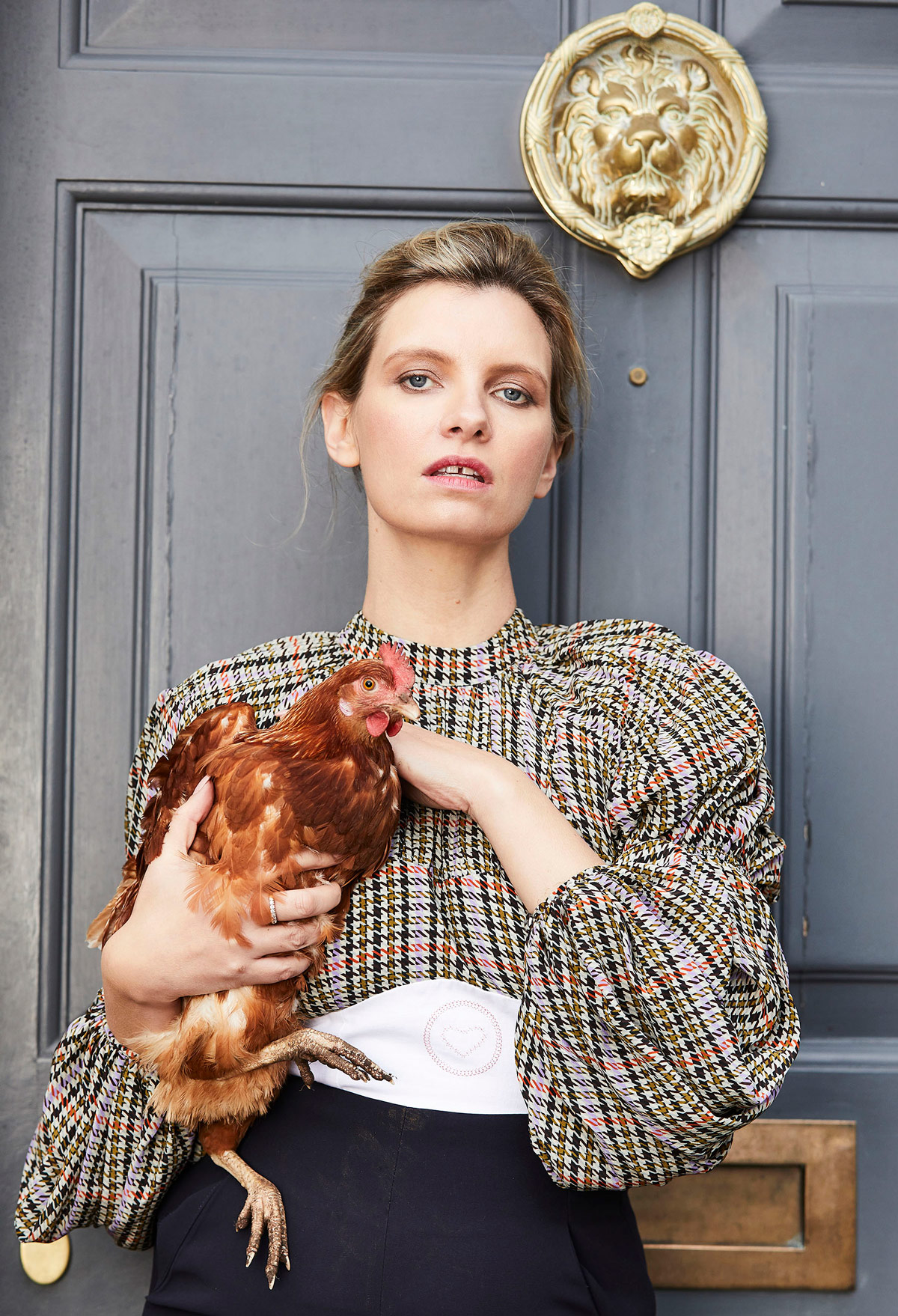 In reality, fact and fiction intertwine in this shoot. It's true that Crilly is no stranger to dress-up – the 37-year-old has modelled internationally for 10 years, and you can see why. With her wide set eyes, bird-fine bone structure and au natural tooth gap, there's something of the sixties icon about her. Since being scouted in London while studying for her law degree, Crilly's career has taken her around the globe, seeing her collaborate with the likes of Chanel, Elemis and Estée Lauder.
It's Crilly's side-hustle, though, that has steadily taken over her working life. In 2010, the model made the move into lifestyle blogging, sharing everything from honest beauty reviews and fashion advice to interiors inspiration via her website A Model Recommends. Today, she regularly amasses over 300,000 visits per month, reaching her audience through her blog, social platforms and YouTube channel. Much of the time, she shoots, edits and shares that content from her country home, where she lives with her photographer husband, two children, boisterous dog, turbo-cat and two chickens.
"It got to this crux point where I'd saturated the market here in the UK," Crilly tells me over the phone from her family home. "As a model, when that happens you usually move to Paris, Milan or New York and start fresh, but I wasn't down for that, so it became apparent that I needed to move on to something else. Blogging hadn't taken off like it has now, I didn't really know what I was doing. But I'd always wanted to write, that was my number one thing."
Crilly's idea was simple but canny: to blog from a model's point of view, sharing knowledge acquired from her time on set with leading makeup artists and stylists, along with her back catalogue of products, to cut through the noise of the industry. Long before people were thinking of themselves as personal brands, Crilly had "a strong vision of what the blog format could be in the future".
"It was a learning curve – there wasn't a lot of information out there, and I didn't have the money to get people in to help me, so I had to learn how to build a website. Luckily things weren't as polished then as they are now!"
Tapping into the beauty niche only went so far, though. Crilly soon found herself wanting to diversify her content. "Product reviews aren't the same as putting your own voice out there. My tone has evolved, I'm more comfortable just being me. Quite often the content that does best is the most personal."
Many of those personal moments are drawn from Crilly's day-to-day experiences of parenting Ted, 2 and Angelica, 3. Whether it's walking the dog or organising the kids before bath time, the minutiae of family life makes up a big portion of the blogger's output. How does she choose which experiences to share and which to keep private?
"It's an instinctive thing," says Crilly. "Some moments are precious and it seems like sacrilege to share them. I think about whether I'm comfortable sharing it, and whether it will help people – that's the criteria. If I feel like I'm sharing something for the sake of it, I don't."
Is there a push-pull, I ask, between portraying reality and filtered fiction?
"There really is," says the model. "I think that's because content overall is so polished and over-produced now. I look at my own content and think, is reality enough? Should I be taking the kids to Dubai? It's important to show reality, though. There's always going to be a sense of something constructed, but I try to keep it as real as I can."
Those words couldn't be truer of Crilly's latest project. Over the past year, she has carefully mined her experiences of early motherhood for a new app called The Night Feed, due to launch this spring. Seeking to provide "a safe, inviting space" for mums who are up in the night feeding their babies, it will feature special guest content such as talks from paediatricians, midwife Q&As and stylists' guides to the best breastfeed-friendly clothes, as well as a tab where users can connect via messaging, leave comments or post questions.
Some moments are precious and it seems like sacrilege to share them. If I feel like I'm sharing something for the sake of it, I don't.
"I started working on the idea when Ted was a newborn," says Crilly. "With both kids, I've felt so lonely during the nights. No one else is up and you feel knackered and resentful. It's such a unique time in your life and it's hard to put yourself in the position of someone who is that sleep deprived, so the app stems from when I was in that headspace."
Crilly's vision of the app is "a hub where people can come and feel comforted". Users can choose whether to engage or remain passive, and there are plenty of practical features, like a feed timer. "Hopefully it will take the pain out of those night feeds," she says.
With the boundaries between her work and home life so blurred, Crilly admits that she struggles to relax. Trying to replicate office hours in the home is "just impossible", which makes striking a balance between work and play tricky. A social life is something she has "very little of".
"You never stop feeling guilty," she says. "I'm very lucky in that I have a nanny two days a week, so I try to get all the important things done on those days and everything else has to be shoehorned in."
The only time the model really lets go is mid-Netflix binge. "That's not very rock 'n' roll, but there it is. We cook, watch a couple of episodes of something and I won't have my phone on me, so I properly switch off."
With her February content, Crilly wants to "strip things back to basics and look at what people actually need – there are so many products out there and people's brains are saturated. I like the idea of showcasing one product per month."
Right now, that winning product happens to be La Roche-Posay's Cicaplast balm. "It's an amazing face and body moisturiser, really soothing. You can use it on eczema or any kind of skin irritation. It's a great multitasker."
And her winter wardrobe essentials? "Oh, a long smart wool coat – I've got one from Hush and it makes me feel like a ship's captain – a cashmere jumper and a light-wash 80s-style jean. Then Stan Smiths or Adidas Gazelles. I'd like to come up with something more glamorous but that's what I'm racing around in."
With both kids, I've felt so lonely during the nights. No one else is up and you feel knackered and resentful… the app stems from when I was in that headspace.
Crilly is off to finish some edits, but before she does, we reflect on the biggest pitfalls to avoid as a blogger. Stubbornness is top of the model's list. "It's that slight arrogance where you stop listening to your audience because you think you know them so well. You have to listen to feedback."
"The reality is, people don't want the old how-to style videos that everybody was churning out," she continues. "They want something less formal and much more personal."
If wearing your heart on your (blogger's) sleeve is the key to building a successful lifestyle brand, then Ruth Crilly's is way out there. There's something brave in that – and those hits speak for themselves.
The Night Feed launches spring 2019.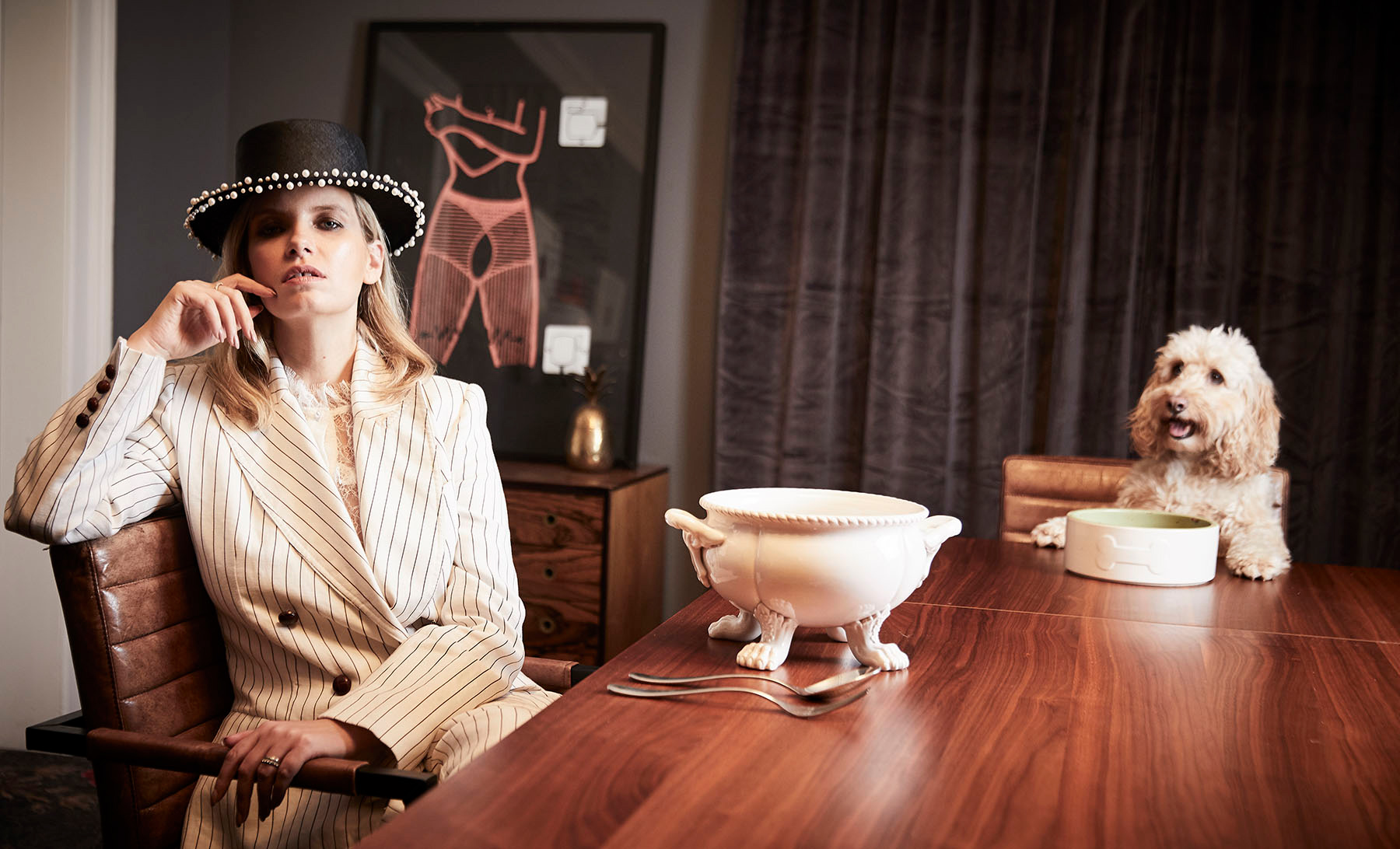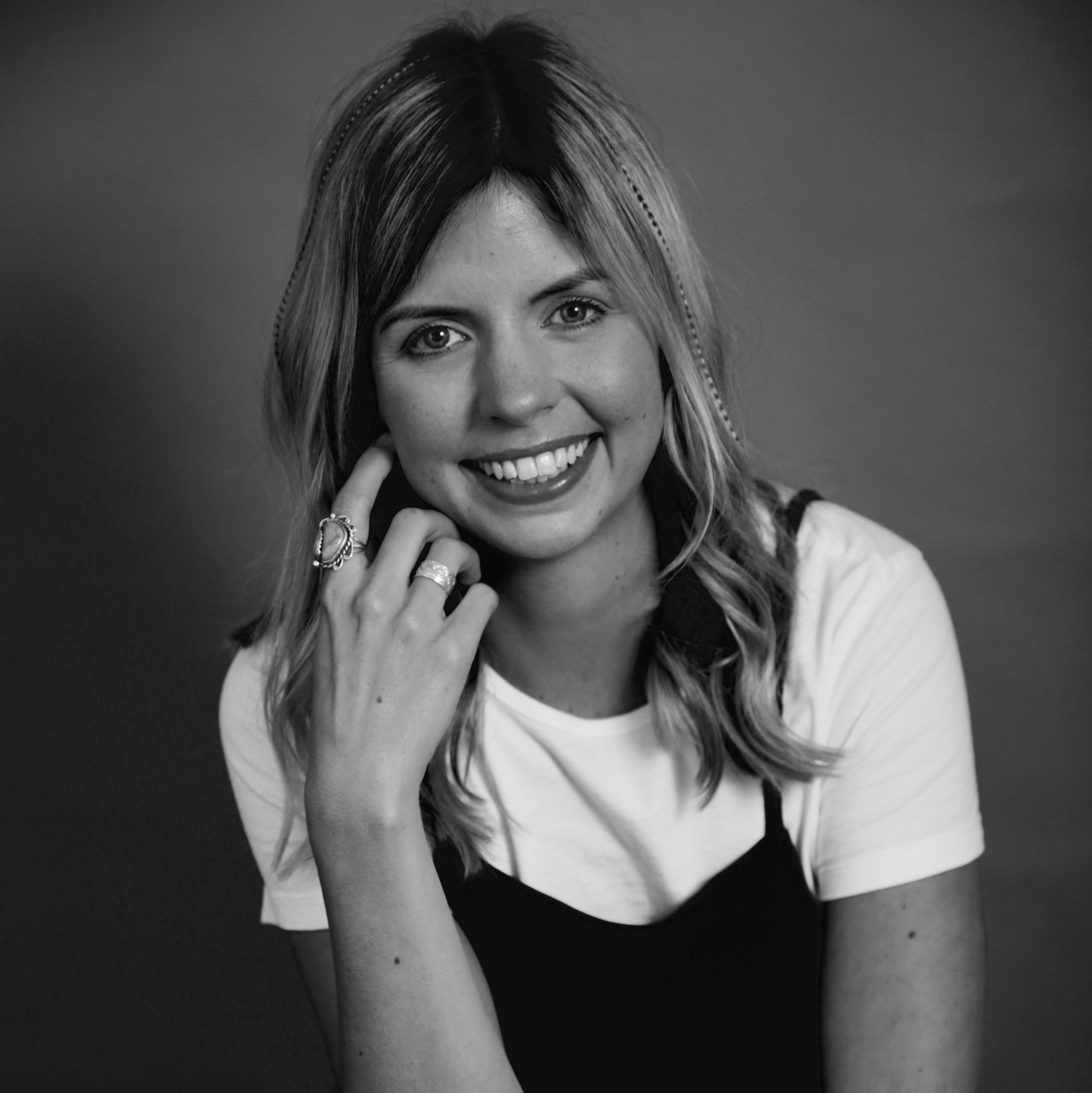 MARY-JANE WILTSHER
Features Editor
Mary-Jane Wiltsher is a London-based journalist and editor. In her role as Features Editor at PHOENIX she works across the brand's award-winning biannual print issue and free monthly digital publication. As a freelancer, she has written for titles such as Forbes, Stylist, Euronews, What We Seee and The Resident London.