MIC Graduate and Mummy Tribe Founder Binky Felstead Talks Motherhood, New Ventures, and When to Get Off the Emotional Rollercoaster
The ditzy Chelsea girl persona is gone, and Binky has emerged as a savvy, honest tiger mum
Words Hannah Kane
Photographer JC Verona
Stylist Natalie Read 
Hair Stylist Lewis Pallett at 18 Management 
Makeup Artist Christabel Draffin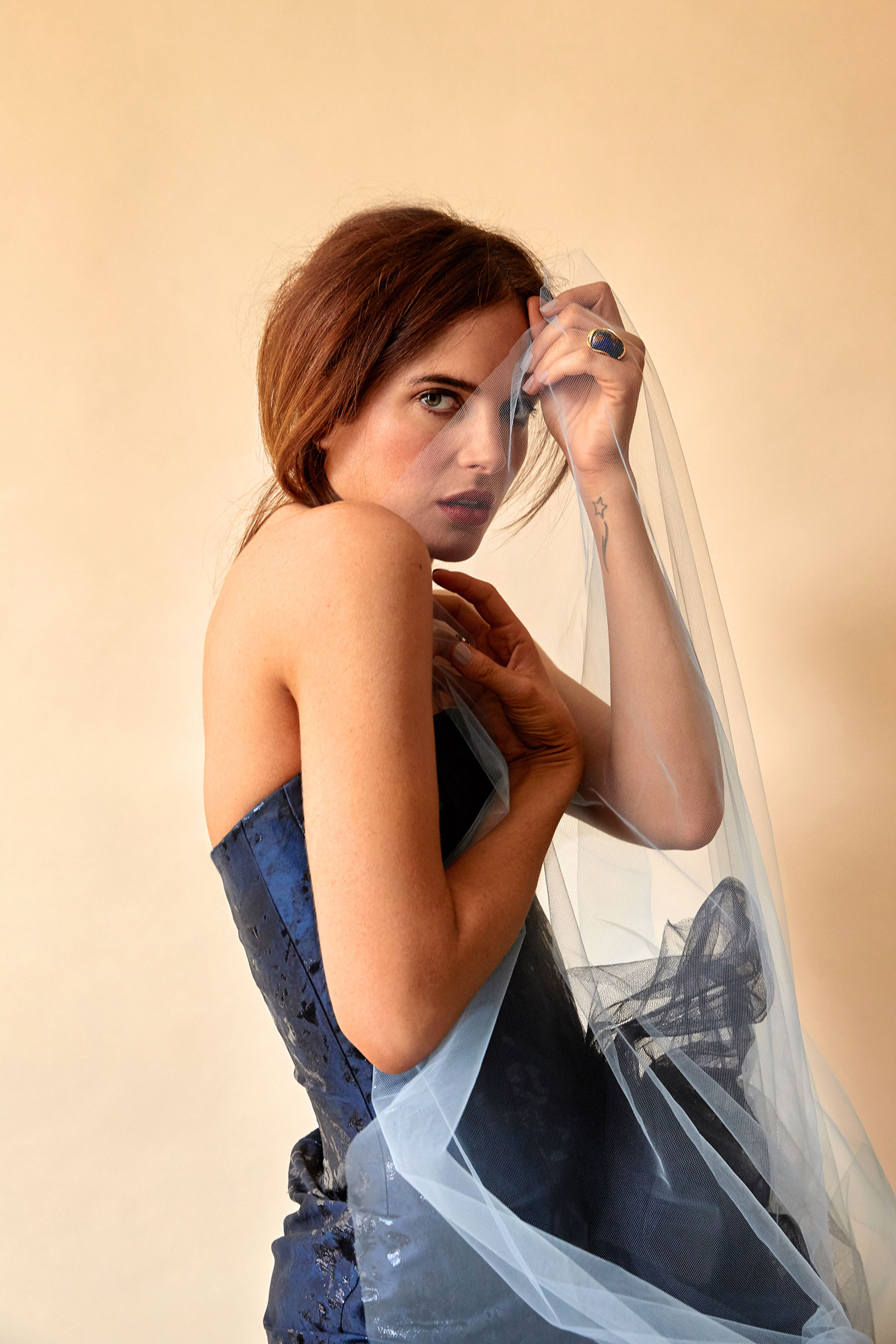 Binky Felstead is, as you'd expect, incredibly posh. Yet of all the braying SW3 residents of E4's Made in Chelsea, which at its height peaked around a million views per episode, Binky – real name Alexandra – always seemed like the slightly more 'normal' one.
Growing up the youngest of three, Binky's family time was split between a London pad and Sussex country pile, the metronome of daily life set around the routine of keeping horses and chickens. Binky played tennis and was sporty, not really into fashion. She was a good-time girl who loved music and parties, just as her parents did. The door was always open. "It was the best childhood, I loved every second," she tells me as we sit down post-shoot in the PHOENIX studios.
Later her parents divorced, and she worked through the pain in therapy, discovering "how good it is to talk to someone that's not biased". Sadly Binky's father Roger passed away from cancer three years ago, and she's taken refuge in her strong relationship with 'Mummy' Felstead, who appeared on the show herself, winning hearts with her wise words, plummy accent and glamorous outfits.
"She's literally my best friend. I speak to every day, see her most days," says Binky. What's the best piece of advice her mother gave her? "It's actually a really rude answer!" she laughs. "But I can say she always said to be kind – because, karma – and to always be true to yourself, and go with your gut."
The reality TV star hopes to build a similar relationship with her own daughter India. "I told my mum when I first had sex. There are no secrets. She's always been like a bit of a counsellor as well, so I want India to be able to talk to me."
What may have started as a frivolous reality TV show appearance was now a very real life journey.
Before Made in Chelsea, Binky was working front of house at an investment firm, but by her own admission she lacked direction. In the show she played the ditzy airhead with aplomb, acting as a sisterly foil to the more high maintenance female members of the cast. To paraphrase her catty, pin-sharp co-star and friend Mark Francis, the saucy country girl could often be caught "falling out of Raffles with a man on each arm."
Since joining E4's structured reality show in 2011 at the age of 20, and exiting with her unexpected pregnancy at the age of 26, Binky has learnt "an awful lot". At the time she discovered she was expecting, her relationship with ex-rugby playing, property developer co-star Joshua 'JP' Patterson was switched to "off". A brief effort to rekindle the relationship for their daughter's sake failed, and in September 2018 they made the announcement on Instagram that: "it is with a heavy heart we have to tell you that we have decided to separate as a couple."
Binky shared her pregnancy and birth (not the actual moment) of India with fans, as well as the dynamic with father-to-be JP in spin-off show Binky & JP's Baby: Born in Chelsea. She became very close to her tiny production and camera team of two as they documented everything from hospital scans to antenatal classes, sharing the couple's emotional highs and lows. What may have started as a frivolous reality TV show appearance was now a very real life journey.
"You need to accept when you're in the wrong and make sure that the person you're with constantly backs you."
The couple have made statements celebrating their modern and apparently successful co-parenting style, but in reality, like all couples facing similar relationship circumstances, it's not an easy ride. Binky has learnt some lessons along the way, "It needs to be worked on," says Binky. "It can be amazing, but it can be bloody hard work. You need to accept when you're in the wrong and make sure that the person you're with constantly backs you."
When do you know when to get off the emotional rollercoaster? Binky is philosophical. "I'm a big believer in 'what's meant to be is meant to be', and I think you're pushed off the rollercoaster. If it's not meant to happen, it's fate. People might just need a break. I think therapy is a really good one as well, I love therapy, it's the best thing. Everyone needs a therapist."
Echoes of Binky's own family life play out in her worries about India. "There's no guide to being a perfect parent, but you want to be one anyway and give them the best life ever," she explains. "My parents divorced, so now I want to make sure that India's not impacted – not just from Josh and I breaking up, but from anything. But of course she's going to be, and that's scary for me."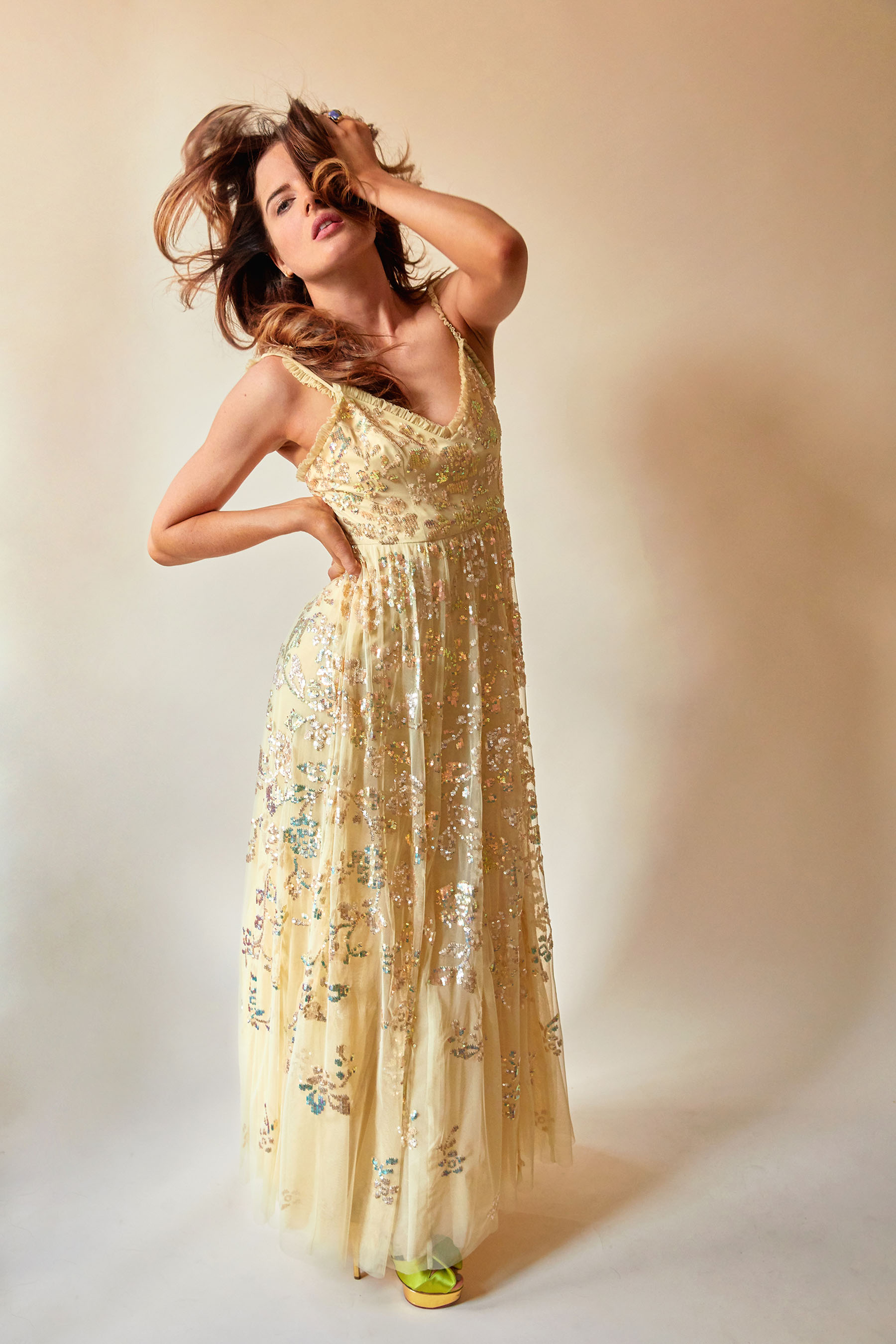 Motherhood itself comes with challenges. "It can be lonely. You can feel like your identity is kind of taken away from you. When you're tired it can be scary, being a single mum as well. I've always got something to worry about now. Do you know what I mean? I'm never going to stop worrying, I'm responsible."
Then there are the great maternal joys – simple pleasures such as "watching something that you've made, doing something new each day. Becoming a new human. There is just so much love there. She's teaching me an awful lot as well. I've grown up an awful lot since having her and she's definitely taught me a lot of patience."
 "It can be lonely. You can feel like your identity is kind of taken away from you. When you're tired it can be scary, being a single mum as well."
In person, Binky is still vivacious, but the girlish MIC persona is gone, revealing a confident single mother. Inspired by her own maternal journey she's launched wellness retreats for other mums, called The Mummy Tribe. It's a real passion project, which "started off as a boot camp for new mums to come with their babies".
A top team of sleep consultants are on standby ("they're any mum's dream. To have someone one-on-one to get the baby to sleep through"), along with psychotherapists, physiotherapists, personal trainers and high-intensity cardio to get mums fit again. Binky's keen to stress there are no unrealistic expectations and all the new mums get checked, "because no one can get back and start doing a hundred jumps and burpees after having a baby, you have to have a six-week check and make sure everything's all good down there..!"
Since becoming a mother, Binky's relationship with her body has changed. "I have a lot more respect for it. I don't shame myself as much as they used to. I'm stronger. I feel like we've grown a human and that's pretty amazing! I'm not going to ever say 'I feel fat today', I give myself more respect."
Exercise is no longer about weight loss, but psychological gains. "I certainly notice that my anxiety goes away when I do my exercise first thing in the morning," says Binky. She shuns crash diets and juice cleanses and says the most effective way to stay healthy long-term is to make it into a lifestyle routine.
As India grows up, it's only a matter of time before Binky enters the next chapter – one where she finds new love and begins to move on. She has big plans for The Mummy Tribe, hoping to take the concept global, and is happy that the platform has a burgeoning online community of mums who share their stories and look for advice and support.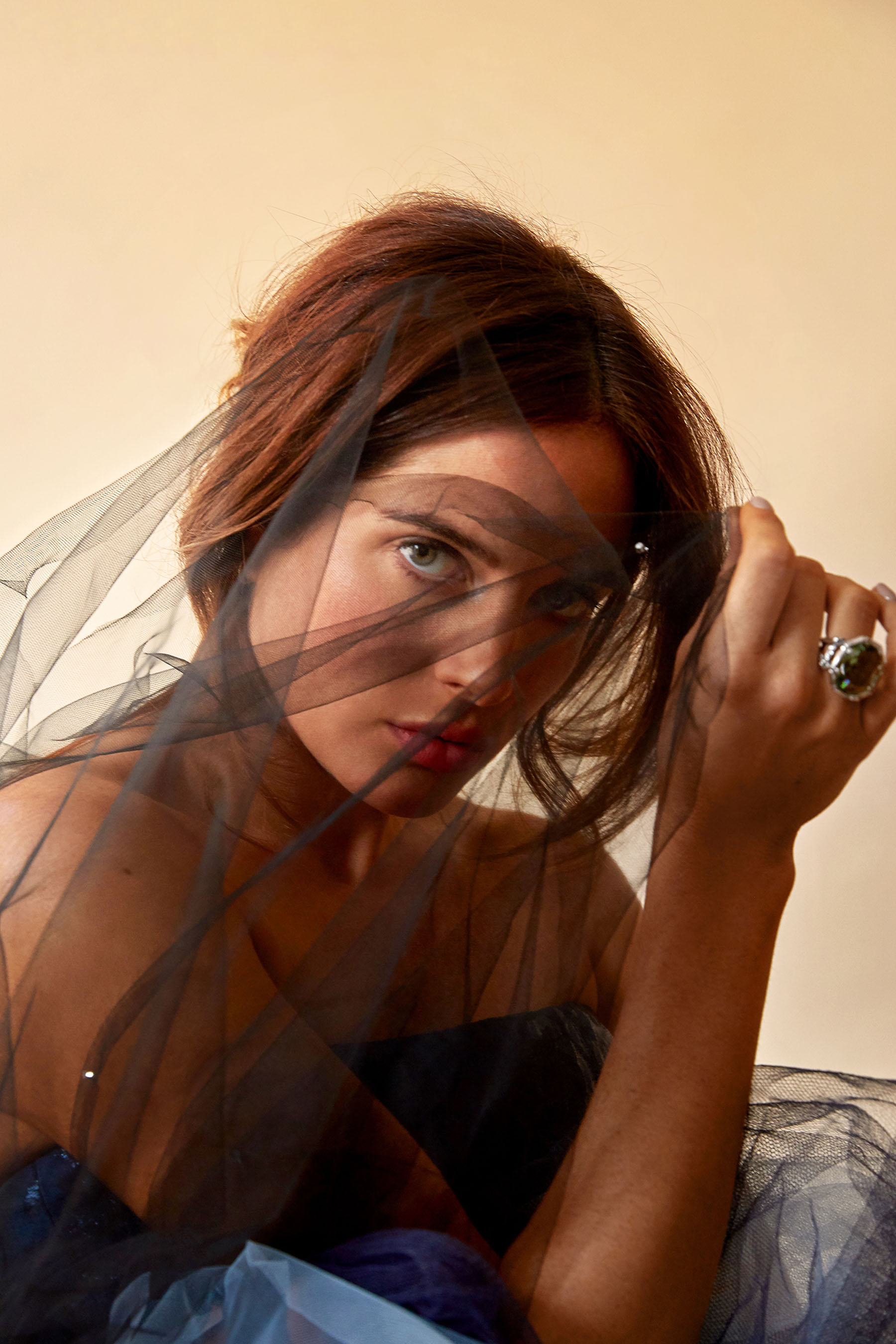 Raising her daughter has given her new-found purpose. "I've got my shit together more, I was just floating around before I had her," she says. "Obviously, she was a massive surprise, the best surprise ever. She's literally my job, but even though I haven't got a routine because I haven't got a 9 to 5 office job, she makes me get up in the morning and have her breakfast done. It made me appreciate life so much more and has given me a whole new bunch of friends as well."
Binky's hazel eyes flash with determination, every inch the tiger mother. "I want to smash it, really. I'm thinking of India and her future and you know, obviously it's all for her." There's no standing in this matriarch's way.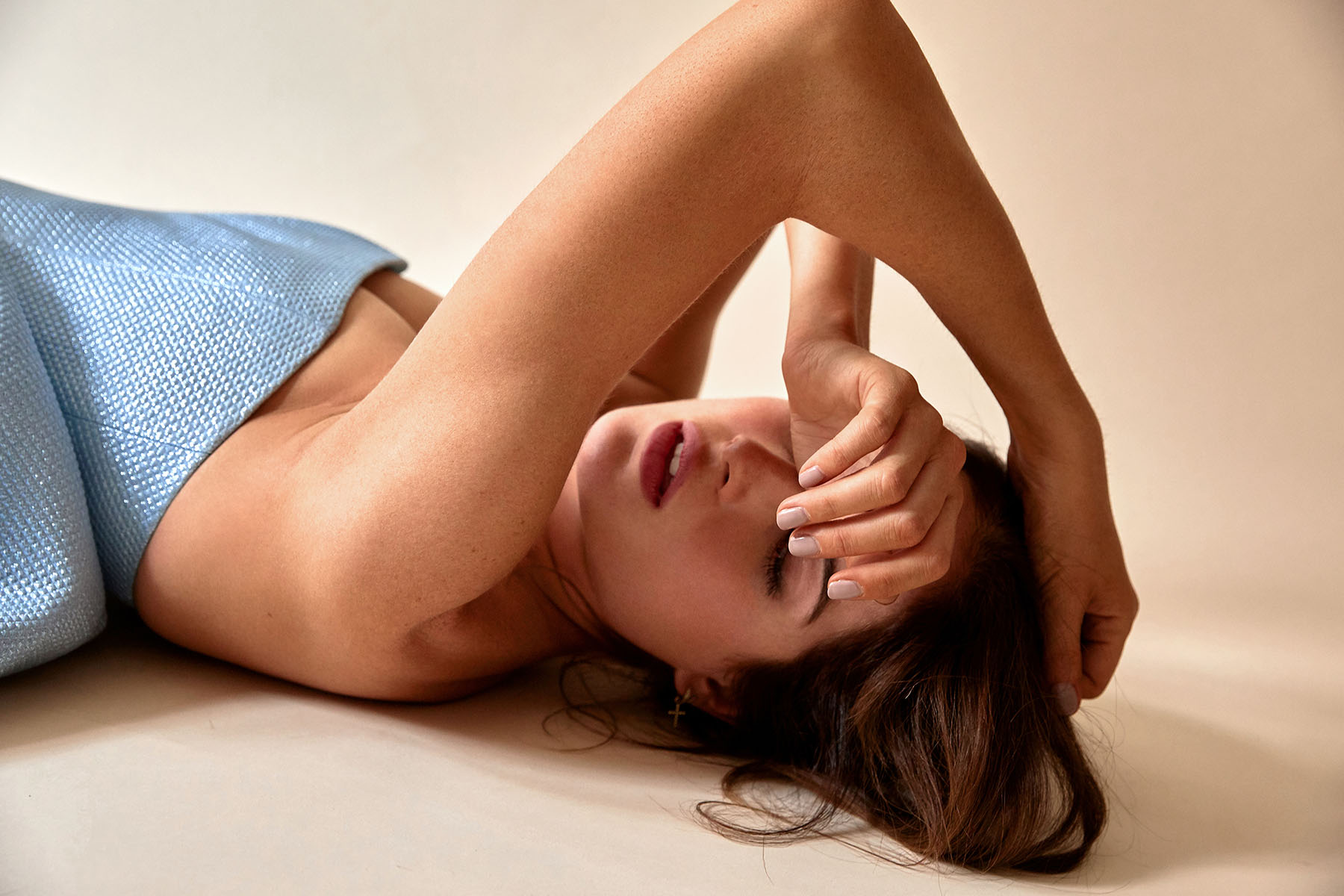 Words Hannah Kane
Photographer JC Verona
Stylist Natalie Read 
Hair Stylist Lewis Pallett at 18 Management 
Makeup Artist Christabel Draffin