Can we live inside this installation, please?
Yinka Ilori loves colour. Hot pink, egg yolk yellow, acid green: his palette is a reflection of the Nigerian parties that punctuated his childhood. This month, the London-based designer – best known for his vibrant upcycled furniture – is taking over the entrance of citizenM Shoreditch with his large-scale installation Estate Playground for London Design Festival. Directly inspired by Yinka's own north London upbringing, it plays on the disparity between the brutalist architecture of the estate where he lived and the rich heritage of Nigerian textiles and African motifs, exploring themes of community and friendship. Here, the young design talent talks Dutch wax prints, Jeremy Corbyn, and the vital need to celebrate multiculturalism at any given opportunity.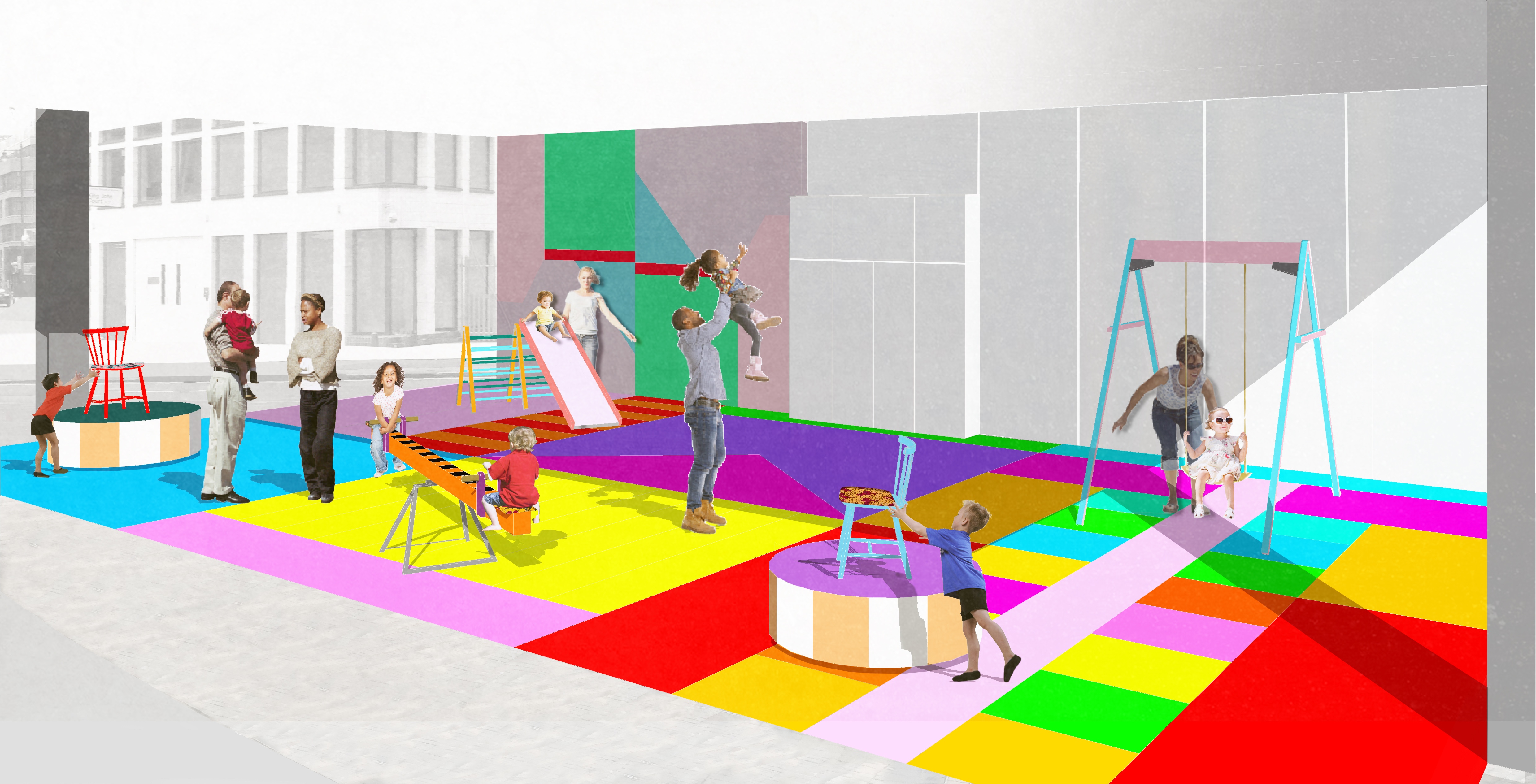 Hi Yinka, congratulations on taking over citizenM Shoreditch with your Estate Playground installation for London Design Festival… when did the idea for the piece first come to you?
Thanks! I had this idea of a playground – an estate playground – at the beginning of this year. I'm really interested in the whole idea of the public space, how we create these shared experiences within those spaces, and how those cultural experiences belong to us. When I saw the space in the entrance of the citizenM Shoreditch, I was like, 'perfect!'
The installation is directly inspired by the estate you grew up on, how do you remember it?
I lived in north London with my mum, dad, two brothers and one sister in a flat. It was on an estate in the Angel area – Essex Road. I grew up in a block of around sixty people, all from different backgrounds: a Turkish family two doors down, Nigerians downstairs, pretty much every nationality. You could smell all the different types of food coming over the balconies: Ghanaian, Nigerian, or whatever.
I was lucky enough to be brought up around different cultures, learning different languages, respecting other people, their identity. Our parents were immigrants who had come to London to share their stories; my parents were granted their indefinite stay thirty years ago.
I was lucky enough to be brought up around different cultures, learning different languages, respecting other people, their identity
…and the backdrop to all this was the estate playground?
Exactly. It wasn't the best playground in terms of equipment, and you'd always see police around – the estate is one of the roughest, lots of crime, cars being stolen. But the playground felt like this family area – we were all like one big family, and everyone would be out to lend support, it was brilliant, I loved it.
You had a slide, a rocking sort of stilt thing – I don't know what they are called now – and a little red elephant, kind of like a rocking horse. In the summertime we'd all run out there, and no matter what race you were from or how much money you had, you all played together and just wanted to have fun. We lived on the second floor and didn't have any outside space, so really this was our garden. The truth is, even when I was like 20, I was still going in and playing games. Those memories will be with me forever.
Tell us about the nitty gritty of the installation build itself – how did you weave those memories into the installation, and what were the main challenges?
Sometimes I think there's quite a lot of pressure to sort of stick with your original plan, but I have changed it a bit. What was nice about the kids on the estate was that they saw the objects in the estate playground like gold, they cherished them, so I've incorporated some gold in the installation to highlight certain areas. Gold seats, gold bars. I've used lots of original Dutch wax prints too. At first I'd planned to include a set of railings in the design – we had them on my estate – but I was told they'd obstruct the view. I've had two people help me with the build. We started in August, so it's taken about a month to complete.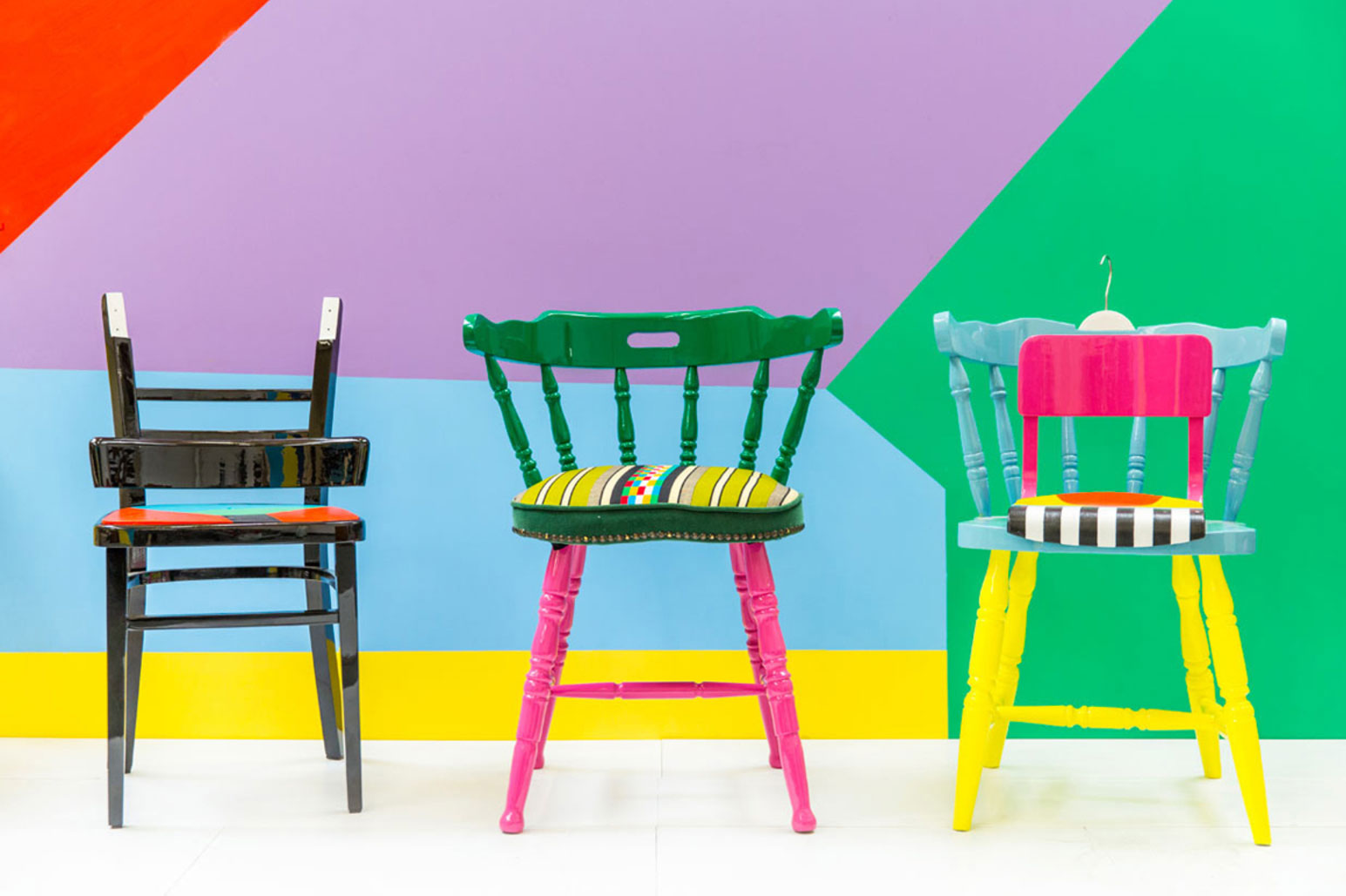 Upcycled chairs, Yinka Ilori 
There's a real theme of community and friendship in your work, is that a reaction to recent political events? 
Yeah, for me the elections were quite tough because I wanted to see a change. I was really looking forward to having tuition fees scrapped. I know sometimes politicians lie and promise you things they can't deliver to win votes, but for me Jeremy Corbyn is someone that I can relate to, I thought he was accessible, and for me was very important. For me, the outcome said a lot about how the press treated Jeremy Corbyn, Dianne Abbott, all of Labour.
Looking at what's happening in society nowadays, there aren't a lot of opportunities for young children. With tuition fees increasing, where will the next generation of designers and artists come from? The same circle of people get richer, and we don't evolve. It's frustrating. I want to break that motion. I want change. I'm using my work as a catalyst for discussing these issues.
You use hot colours and traditional Nigerian and African fabrics, where do you source your materials? Any top tips for shopping colourfully in London?
The markets in Dalston, Brixton and Shepherd's Bush are great. Over the years my mum's sold a lot of antiques and collected loads of fabrics from Switzerland and Holland, like Dutch wax prints and expensive lace. I actually know a lot about women's fashion through my mum! Growing up, friends would always be round at our house with huge bags of expensive clothes – that's a huge part of my culture. When I go to a Nigerian party, it's like an influx of colour, I'm talking bright yellows and pinks – you don't wear black to a party, honestly! Colours are like a celebration.
Which other artists do you admire?
I really like Lizzie Kingdom – she did some window artwork for me recently – and an artist called Morag Myerscough.
There's a proverb behind your installation, right?
Yes. "If you want to go fast, go alone. If you want to go far, go together." It's a traditional African proverb. Those are the ideals of my parents. And maybe, when you're in the playground, with the people closest to you, you'll have a smile on your face.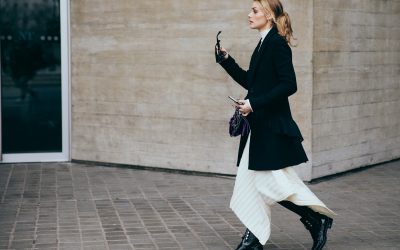 From bloggers to Editors-in-Chief, we round up the best of the street style contingent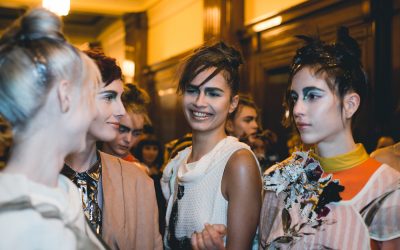 The eco-friendly brand presented a painterly, nature-inspired collection for their second catwalk appearance