As the genre-defining, Mercury Prize winning album New Forms celebrates it's 20th anniversary, we speak to the man behind the music
Words Hannah Kane 
Photography Vincent Dolman
Stylist Ayishat Akanbi
Grooming Jolanda
To say that Roni Size changed the sound of the UK is no overstatement. Few people can claim to have captured the sound and spirit of a time quite as definitively as the wiry Bristolian did at the end of the nineties. With his peers the white heat of hardcore rave was given roots with the infusion of breakbeat and chest-pounding bass. Proficient DJs already, they dug into their record collections and used samples of jazz, funk and soul to create a new form with a rolling groove that hardcore never found. His biggest trick was the metamorphosis of that purely electronic sound, turning it back into something that could be performed by his live band, Reprazent, on the biggest stages in the world.
Size admits he never dreamed he'd make it. "Growing up I was a pessimist, if someone told me that I was going to travel the world, make music and DJ, and be that person all over the world – I was like 'nah, it would never happen'." He forged his own path "I was a young man growing up in a world, searching, just trying to do something which was gonna, you know," he pauses, "do something that you're gonna be passionate about. Something I would have never thought would turn into a career. Always had a love for music, the arts and football, just always had a love for being around creative people."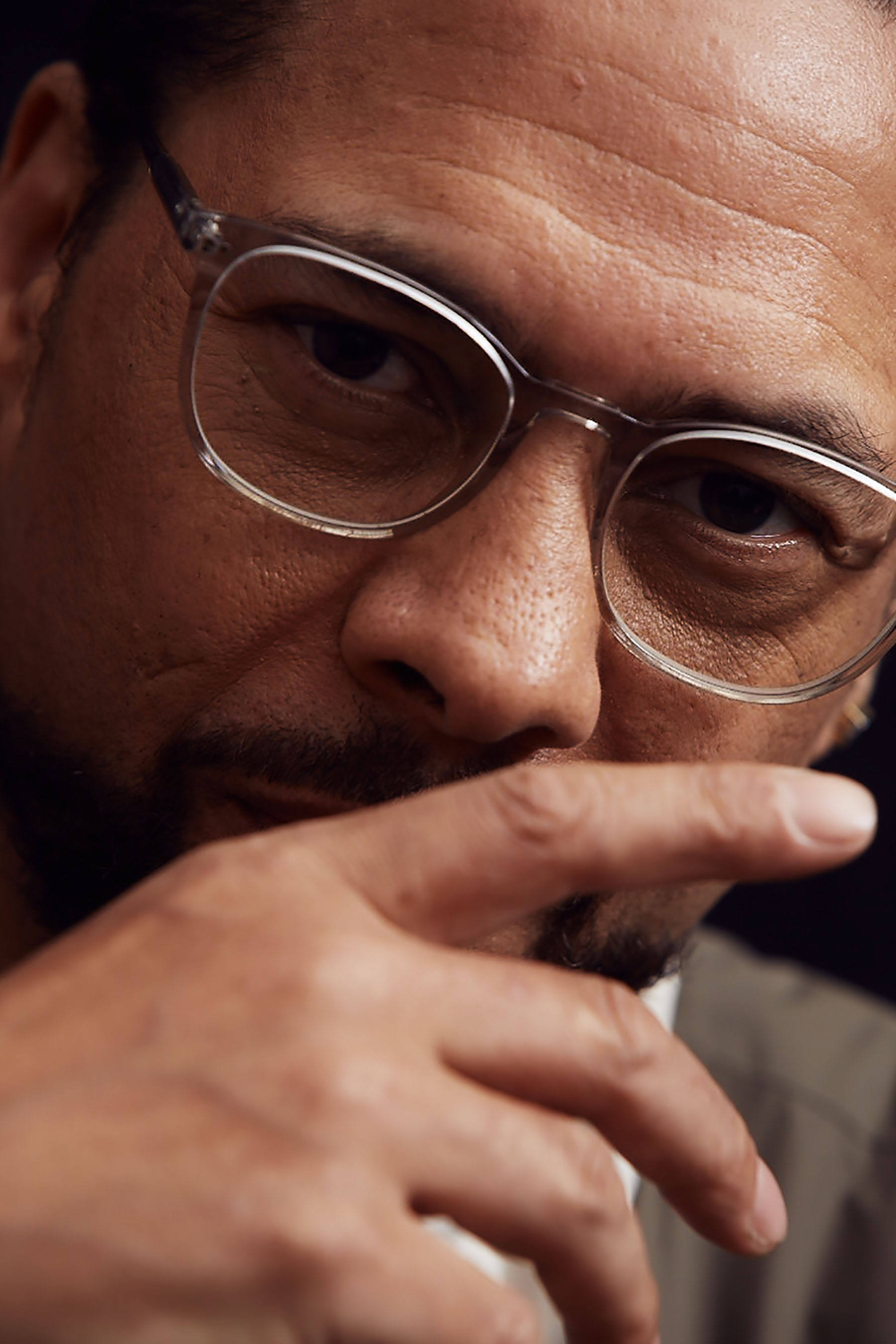 Always had a love for music, the arts and football, just always had a love for being around creative people.
Born Ryan Williams, the youngest son of Jamaican parents, he grew up on the edge of the Bristol's infamous St Paul's and St Andrew's district in the 70s and 80s surrounded by the carnival flavour of reggae and the burgeoning soundsystem scene. School life offered no support of his creative talents, and he was expelled before the age of 16. Opportunities were scarce. "We were young people, didn't have any money. Life on the dole, there wasn't much out there for us apart from a few youth workers who had some influence on us. But mainly, you know, school and colleges just didn't really get what my energy was about. There wasn't really any places there for someone like myself to be able to focus that energy." The local youth club supported the building of a basement studio, which in the years that followed became a local institution: 'The Basement Project'. After New Forms won the Mercury Music Prize, Reprazent continued to donate to the project.
The city was his education. "Living around Bristol, it's kinda just find your path. You'll always run into some people who will try to bully you, you got to just stand up for yourself." The advice he'd give to his younger self? "Probably not to try so hard to please other people. I think there was a time where, you know, you'd get to a point trying to please other people, and the people you were trying to please were never really happy with anything you do."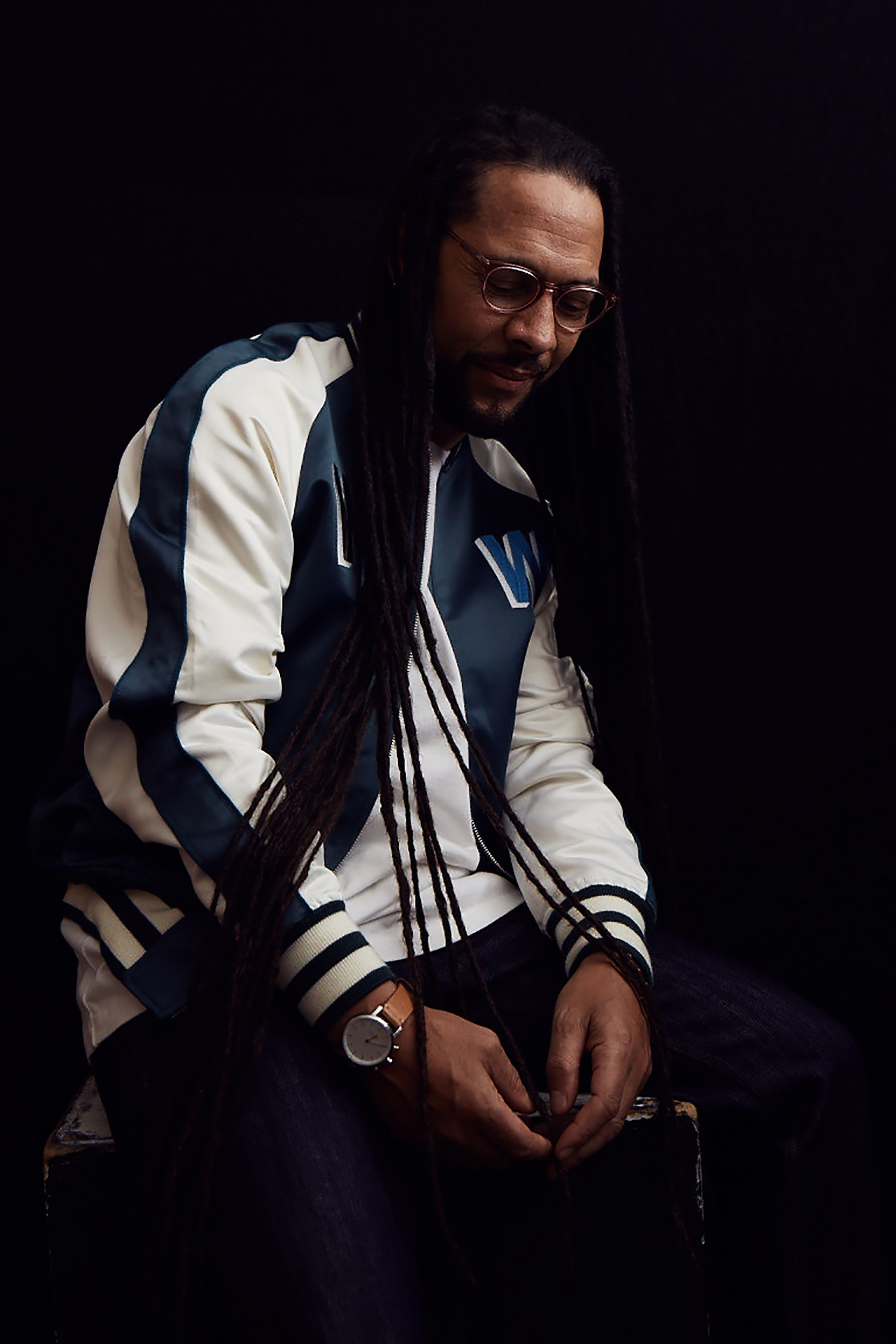 He's philosophical about the lack of opportunities. On the one hand he says, "I wish I'd gone to university or college to learn about the numbers, the range, and all the technical side of stuff." But then considers that carving his own niche gave him a unique perspective. "If I did have that stuff, maybe I wouldn't be where I am today. I kind of had an unorthodox delivery of what I do, and it doesn't really have any rules. My style breaks rules more than anything else. Now there are a certain set of industry standard rules they swear by."
The diametric internal dialogue seems typical of Size. He's self-deprecating to the point of self-critical, prefering the confines of the studio to the limelight of the stage. "I'm more focused. I'm not the best DJ, my stage presence is as good as my surroundings. I've got enough stage presence there to be able to last up there and do a two-hour show and ensure that I'm happy, 'cause stage presence is very important for you, know what I mean? But I don't sing, I don't MC, I don't rap. I mean, I talk a little bit, I might rant on a little bit on stage! Just your own way of doing things, you know?"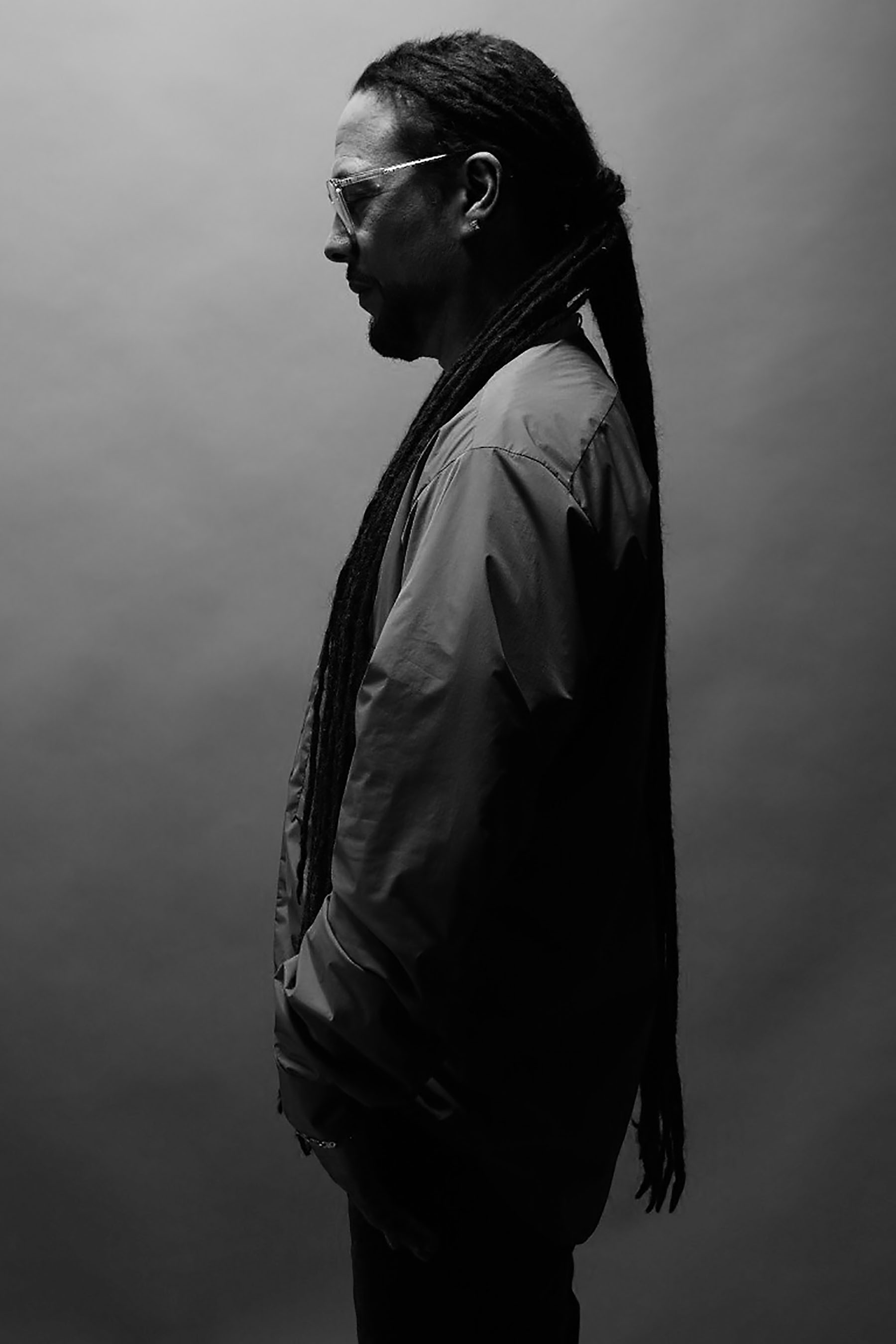 I think it's a lot of me trying to prove to myself, the challenge of me trying to prove to myself, that I'm worthy of my position.
He's still hungry for success. "It's a funny one," he considers, "I think it's a lot of me trying to prove to myself, the challenge of me trying to prove to myself, that I'm worthy of my position." After Reprazent won the prize, there was a swell of interest from America. Their 2001 album In the Mode featuring Method Man and Zack De La Rocha from Rage Against the Machine divided the opinion of the UK's puritan drum'n'bass community, and alongside the pressures of touring, the band decided to go their separate ways before it broke them.
No one could accuse Size of selling out, if anything he's shied away from the mainstream. "You know, it's just 20 years since I won the Mercury Prize. In that time, I've managed to stay true to who I am in so many ways." This authenticity is surely why his music has now come full circle, cementing him as something of a dance music national treasure. He has the odd passing regret, such as turning down an offer to work with Madonna. "I was thinking that maybe I should have just taken that opportunity, but I never really thought of me in that way as a producer." A point of view that is in some ways incongruous with his breadth of current work remixing big-name talents such as Sia, "whose vocal work is fantastic". He's always been a great supporter of female artists, from greats such as Bahamadia, Jocelyn Brown and Beverly Knight to rising British talents such as Celestine.
Over the last two decades he's been busy gigging solidly as a solo artist all over the world. Our photoshoot is arranged in the days following his return from a tour of Australia, he's brutally jet-lagged but charming and full of banter. He orders a fruit tea, no caffeine. The second the shoot wraps he rushes to the east end for a record signing at Rough Trade. When we speak on the phone a few days later, he still hasn't stopped. He's audibly tired but tells me that tomorrow he's off to play at gig in Turkey "which should be interesting". He's in demand across the festival circuit, playing Coachella, Secret Garden Party, Glastonbury, Blissfields, Lowlands, Boomtown, SW4, Outlook and many more. There's new music in the pipeline, but the challenge is finding the studio time to work on it. "I'm in the studio now," he says over the line, "slightly frustrated because I start off doing well, and throughout the day, as you get a bit tired, things start to deteriorate. So yeah, there is new music and I'm trying my best in the studio just to come up and be creative."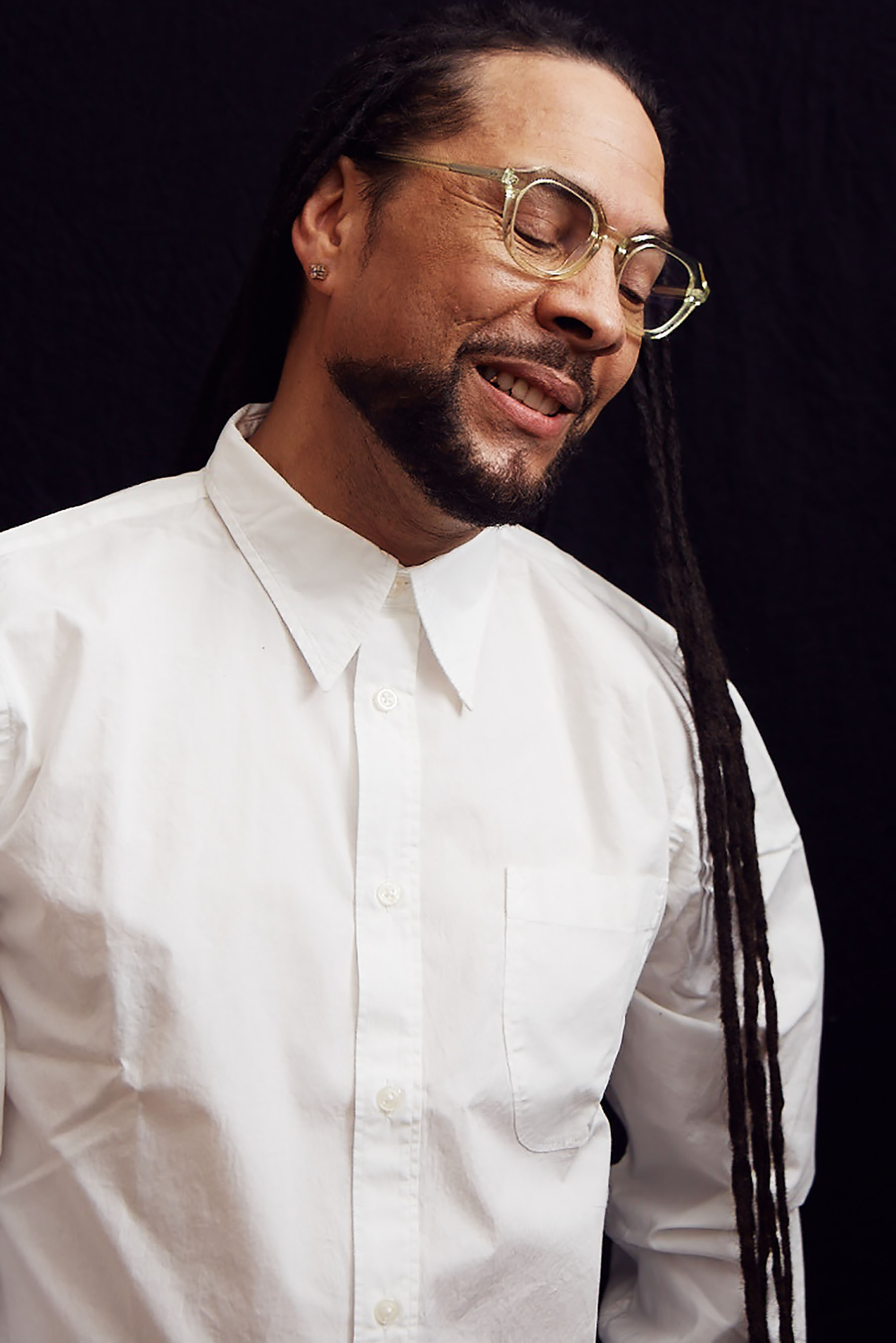 I suggest a new generation is falling in love with drum'n'bass. He jokes, "I think it's the case of 'my dad told me to come and see you'. I haven't been very prolific with putting out any music, still, they wanna know what all the fuss is about. They don't really care about the beginnings and what we've went through and what we created." People tell him he's a "bucket list" gig, which seems to please him. Some are new fans. "I actually had someone come up to me yesterday and say, "I saw you the other day, I didn't think you'd do really well" and I was like, 'thank you!'" he laughs. He hopes the rerelease will connect the old and new. "The reason why I put out this anniversary is really again to educate the young children, the new breed, and to serve the old fans. It's to do both."
A natural born producer in demand by some of the biggest names in the business, who berates himself for not creating as prolifically as he would like. A hugely successful live performer who prefers the studio. One minute reluctant to talk – the next – frank and open with his feelings. Self-taught, but a natural teacher: "I always share my knowledge, all the time, whenever I can. When you're a label manager and producer, you know you always pass it on. There's no point keeping the rabbit in the hat, so you pass it on. It's fun." We can't wait to hear what's next.
Roni Size: the beat goes on.