Meet Natti Natasha, The Queen of Reggaeton and One of the World's Most-Watched Female Artists on YouTube, Rivalling Ariana Grande, Dua Lipa, Camila Cabello, Taylor Swift and Cardi B With Over 5 Billion Views
Our April 2021 Cover Star Talks Bringing Female Empowerment to a Male-Dominated Genre, and Her Latest Track 'Las Nenas'.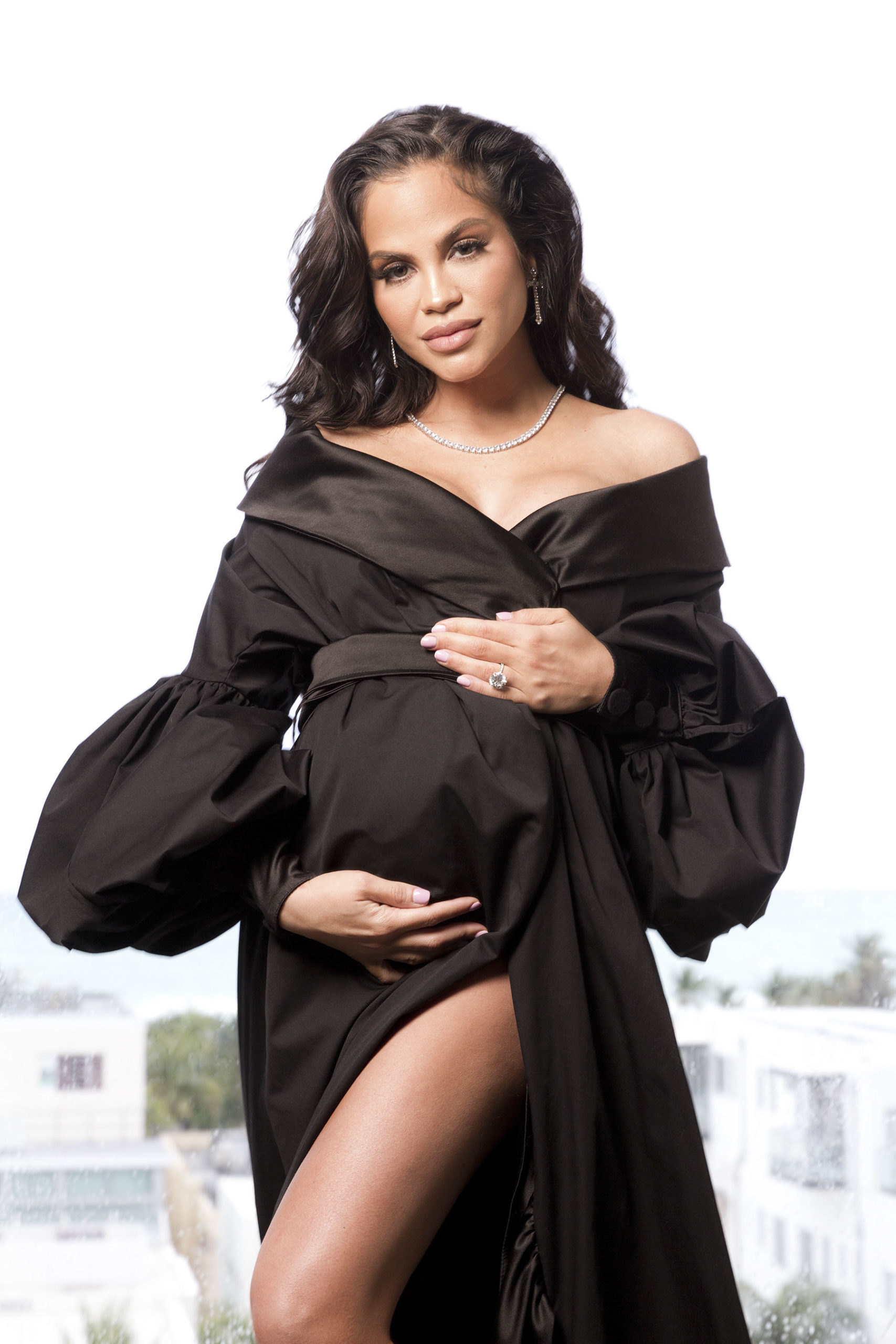 Against an ultramarine Miami sky, verdant palms sway in the Atlantic breeze. The mood is unusually reserved this spring break, yet still, the throbbing beat of reggaeton can be heard from the half-opened doors of bars in the pastel-coloured Deco district. We're here to meet the queen of the genre, Natti Natasha, a name, if you're unfamiliar with the Latin music scene, you might not have heard of, but who rivals some of the world's biggest artists with her digital credentials: over 5 billion views on Youtube, 28.6 million followers on Instagram, and the 156th most listened to artist on Spotify in the world. 
The sound of the Caribbean is in her blood. Born Natalia Alexandra Gutiérrez Batista in Santiago, the Dominican Republic, Natti, 34, describes her childhood as "very happy" and "pretty cool", playing outside and surrounded by family and good food. She was writing music from the precocious age of 8 years old, though her aspirations to write hip-hop was slow to manifest. "for some reason, it always came out as a merengue," she laughs, explaining, "which is the music from my country." She "bothered" her parents for music lessons, and supportively they signed her up for the church choir, "they really went out of their way to make me feel good", she says respectfully. 
She grew into reggaeton, the style of music born in the 70s out of Jamaican dancehall and Latin hip-hop with influences of bachata and merengue, sparked in El Salvador before catching fire over North America's Spanish speaking diaspora. At first, her parents were "not very happy" about her "belonging to the urban world". The style was frequently censored across different parts of the Caribbean. "Back then reggaeton was forbidden because of its lyrics, the way people danced," she recalls. Today they understand the project and are proud, understanding that she "was not playing around."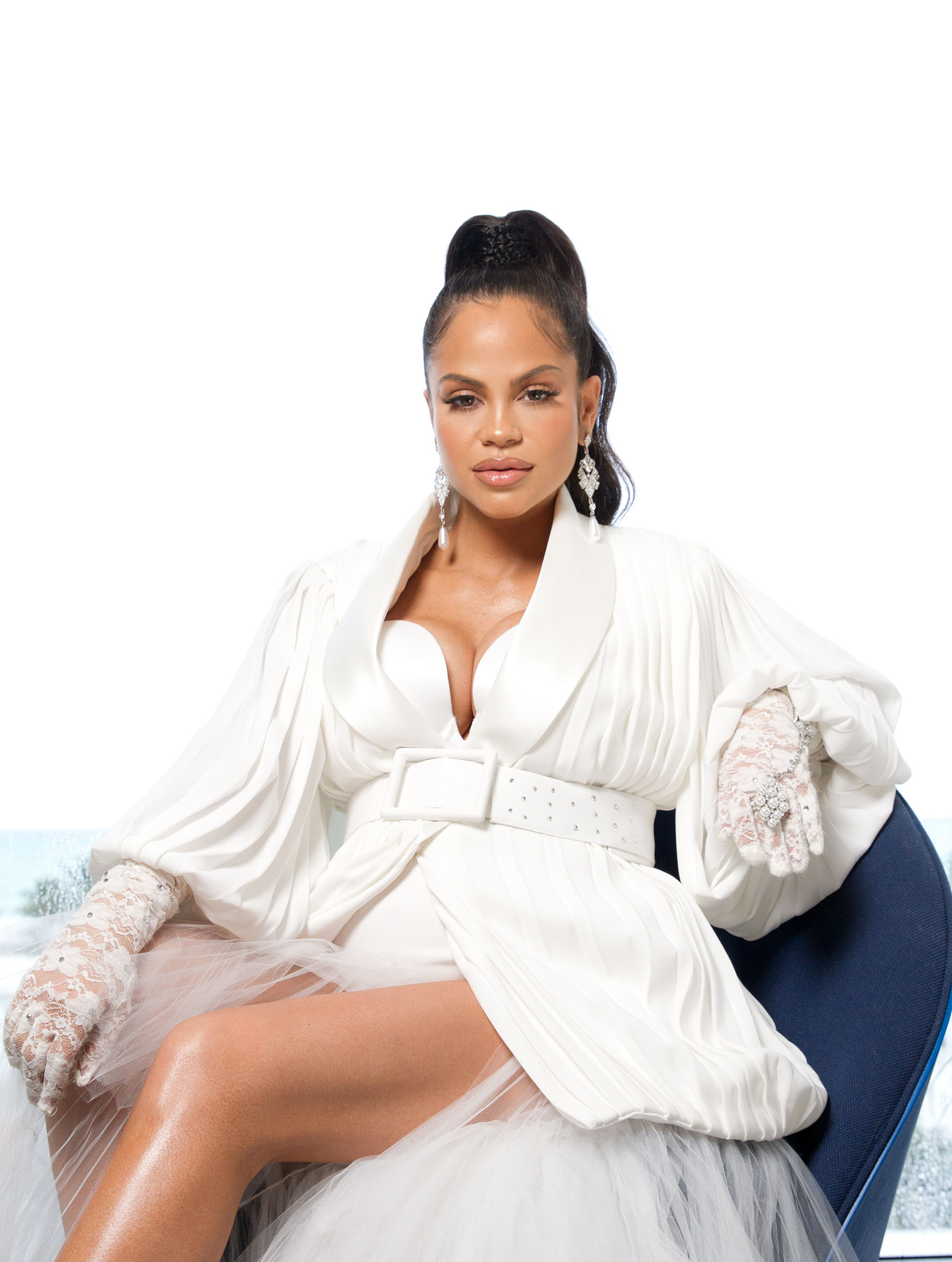 The Natti we see on her current track Las Nenas (The Girls), is far removed from the Natalia of the church choir. Alongside Argentine trap artist Cazzu, Colombian reggaeton icon Farina, and Puerto Rican rising star of rap La Duraca it's a bold statement of women's empowerment, a shot of Spice Girls attitude in the arm of a genre that often faces criticism for the misogynistic way it objectifies women. The girls are having none of it. " It's the first time in reggaeton history where you get to unite four girls, it's a pretty big moment," says Natti excitedly. 
 Women empowerment does not mean dialling down sexuality, or removing the "perreo", the infamous reggaeton dance move that sits somewhere between "grinding" and "doggy-style" on the dancefloor. One of the catchiest lines from the chorus, simply translated, declares, "Although we are classy, I want a perreo, perreo, perreo, perreo." It's also about female solidarity, "there's a part of the song where I say 'together we're bigger" and "together we're women and we can make this happen" she explains. Her aim is to normalise women supporting women in music, "different girls collaborating, each one with their own sound, with their own flavours." 
I ask what her flavour is, and she gesticulates with characteristic Latin passion. "I bring the Caribbean. I've never been afraid of expressing what I really want to say from my perspective in songs, and I feel like that has always been something that has connected very well with other women. I bring the Caribbean, the reggaeton, the spice, and the realness to my own verses." 
Her tenacity is a character trait. It took courage to move from the Dominican Republic to New York City when she was barely 21 years old. While she says it sounds "cliche" that she "went to New York to follow her dreams", that's how it was. "The difference was that it didn't come out how you would normally think it would come out like in the movies. You know, you get there and you meet all these people, everything is beautiful and then you get to be super successful. There were so many obstacles." 
"I bring the Caribbean. I've never been afraid of expressing what I really want to say from my perspective in songs, and I feel like that has always been something that has connected very well with other women. I bring the Caribbean, the reggaeton, the spice, and the realness to my own verses." 
She was hustling guest vocal spots on tracks by frequenting different recording studios, but being an artist was the least of her worries. "I feel like just surviving in New York at the beginning was tough, it was rough. Not having anywhere where to sleep, not having money to buy food." She says it was "hectic" but "adventurous", and the struggle made her want it even more. "I definitely had moments of doubt. There were days where I was like, 'I don't even know why I'm doing this anymore', if I'm really going to make this happen, if I'm just daydreaming," but she took stock in the fact she was creating a name for herself, people started to say, "there's this girl here from the Dominican Republic, you know, she's all over the place". 
Living in NYC she met Latin urbano star Don Omar, known as 'El Rey', the so-called 'King of Kings' of reggaeton, and within two years signed to his label and appeared on 2012 hit Dutty Love which was nominated for five Latin Billboard Music Awards and won for 'Latin Rhythm Airplay Song of the Year' in 2013 and released her debut EP 'All About Me'. 
The next few years were the proverbial quiet before the storm, until 2017 when she signed with Puerto Rico independent label, Pina Records, owned by Raphy Pina. The first track Criminal with Puerto Rican urbano singer Ozuna went stratospheric, and a dangerously sexy Natti on the music video helped propel it to over 2 billion Youtube views. From here the hits kept coming: a collaboration with the equally ravishing Becky G on 2018's girl-power anthem Sin Pijama, Natti decked in black lace corsetry, sky-high heels, and lashings of attitude for the music video. For even non-Spanish speakers, it's a compelling view. The single was certified ​Diamond (over 10,000,000 sales) in the U.S. and the video became the most-watched video by a female artist on YouTube that year.
Her debut album ilumiNATTI in 2019 spawned several number 1 singles, showing a softer, more romantic side to the artist on the ballad La Mejor Versión de Mi, which became the top-selling song in the US and Mexico. High-profile collaborations followed with artists such as Pitbull, Daddy Yankee, the Jonas Brothers, David Guetta, and Afro Bros, positioning her in the upper echelons of global music talent.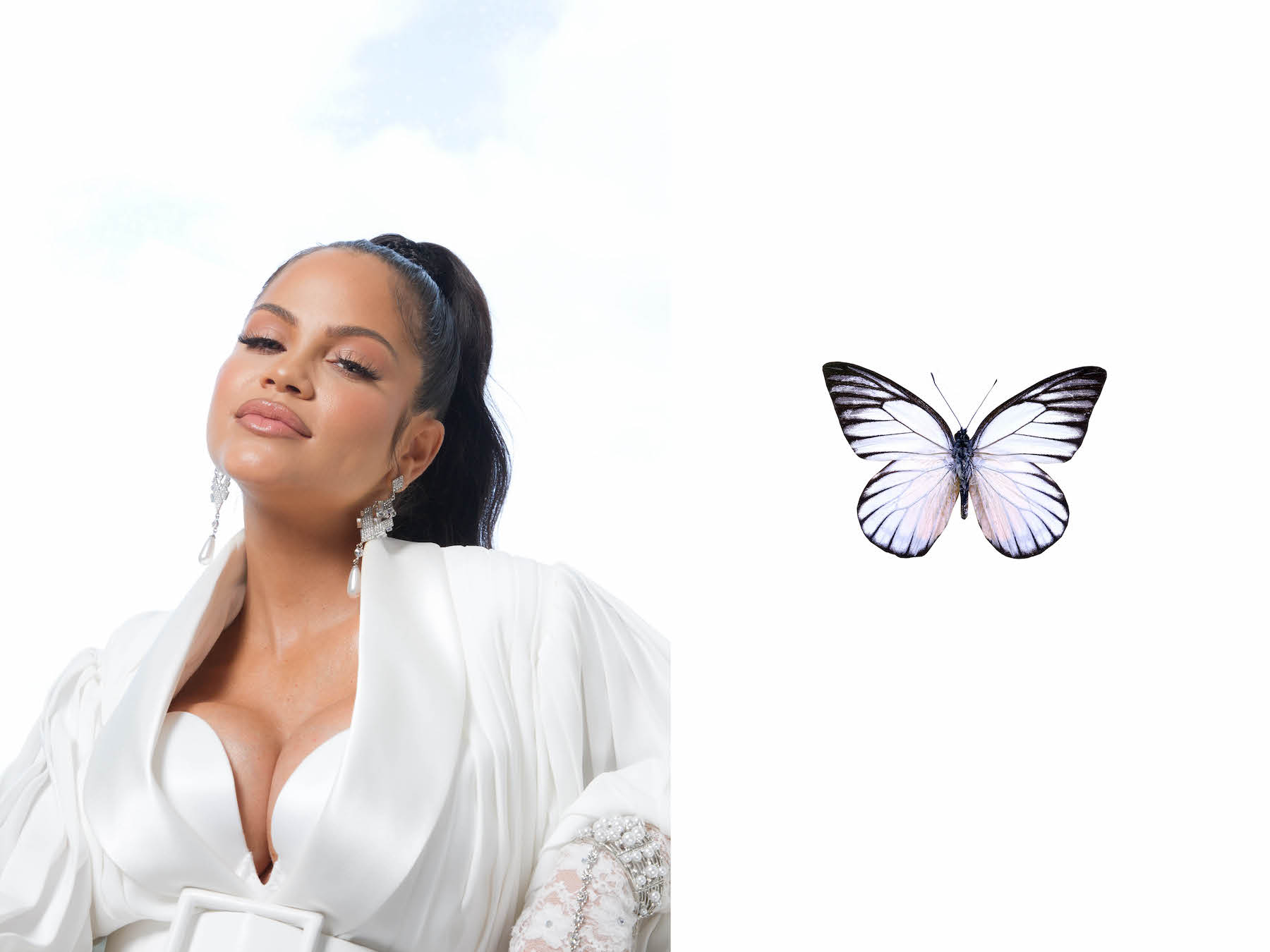 We met Natti for our cover shoot in her hometown of Miami, recently engaged to label owner Raphy Pina, almost 7 months pregnant with their first child and visibly blooming. "I saw a lot of comments on social media, "oh my God, you are pregnant, what are you going to now?'". She laughs incredulously, "what do you mean, 'what am I going to do now?' I'm going to do the same thing! Write, work. I never saw it as a limit to myself." It's her aim to "show people that you could be pregnant, and you can still be powerful and you make great things happen". She wants to erase the stigma that you can't be pregnant in the entertainment industry. 
She instigated Las Nenas just as she found out she was pregnant, sending it out to the girls to record their parts. Now, as her belly is expanding she says enjoying the whole process. "I wanted it so much that when it got here, I was saying to the baby, 'take my belly as your spa and do whatever you want! Everything's going to be fine.'"
Petite in size, despite the bump, Natti comes across as a big character, glamorous on the surface but with a core of steel. She's often labelled as a 'diva', so I ask what that word means to her. She's staunchly feminist in her answer, "a diva is a woman that works, believes in herself, understands other women, and understands that there's no difference between men and women." She hints that in Latin America, this is not always taken as fact.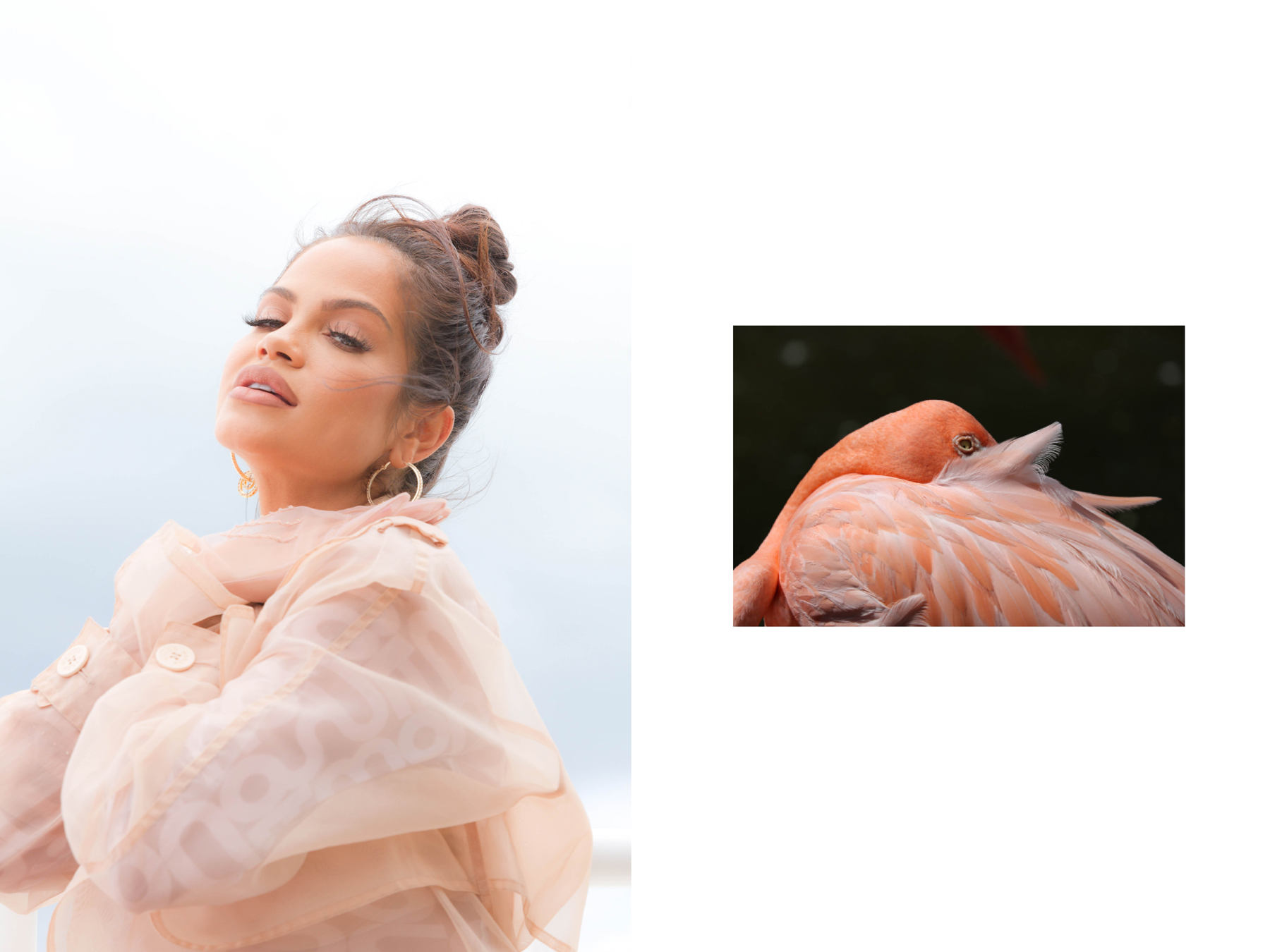 "A diva is a woman that works, believes in herself, understands other women, and understands that there's no difference between men and women."
We talk about how her family would describe her. "They say I'm fun, they say I'm… how do you call it when you're too honest? Too sincere! I say things how they are, I guess, straightforward." She softens, "I have a lot of love for my family, I'm very caring." Natalia, in her private life, is an animal lover and a vegetarian, "I love birds, I really love birds, I like to be around nature." These days she's about the wildlife, not the wild life, "I was definitely wild in New York," she laughs, looking down tenderly at her bump, "right now I'm just extra on the low."
"I'm pretty normal," she continues, before countering philosophically, "no one's really that normal". Perhaps unusually for a woman who's often photographed in swimming pools, she doesn't know how to swim. She doesn't watch TV. She doesn't like to be alone. She doesn't like to be in dark rooms, "you know, I'm supposed to be out of that stage in my life already!" she laughs. 
Having almost singlehandedly reclaimed a male-dominated genre, Natti's mission is to normalise through her music women as strong, outspoken individuals, "we say these things, we act this way, and that every girl has a different way of being." She hopes that women, especially the younger generation will look to her and say, "'I want to be like Natti Natasha one day and I want to express myself.'" 
Take it from someone who doesn't shy away from freedom of expression.