Natural makeup is cast aside as experimental 80s looks take over, inspired by Ashley Williams, Anna Sui, Lulu Guinness and Christian Siriano
Photographer Katherine Boyle
Stylist Jamie-Maree Shipton
Makeup and Words Scarlett Burton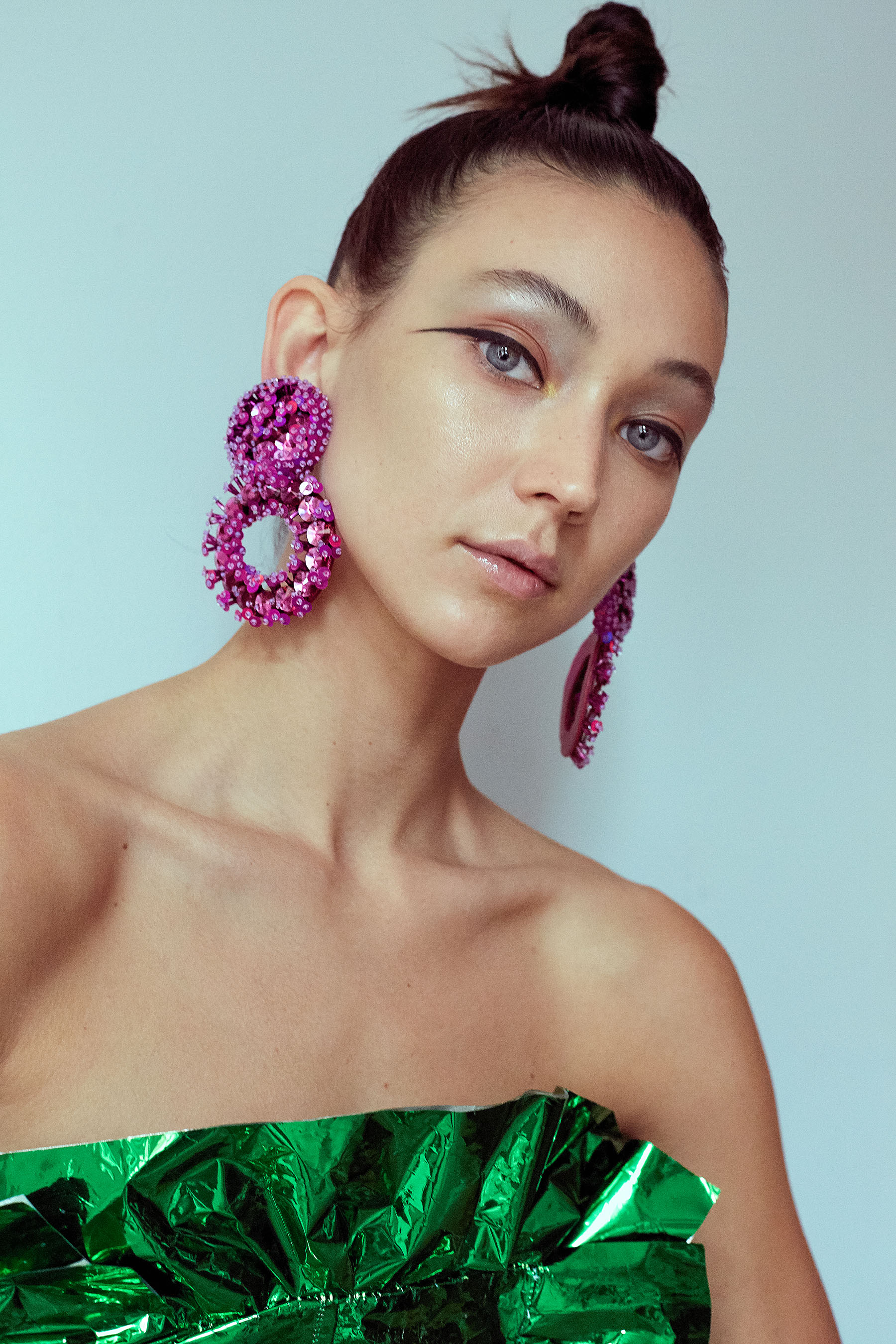 Eyeliner was a huge part of the eighties face, and like everything in the eighties, 'go big or go home' was also applied to makeup trends. Eyeliner often outgrew the lash line or was smudged into oblivion to create smoky, larger looking eyes. For a modern update to the look, try a slick liquid liner and experiment with length and shape to enhance your eye shape.
Unrestricted Matte Black Panther Eyeliner, NARS, £21
Jumpsuits, PAULA AARON
Earrings, TATYANA YAN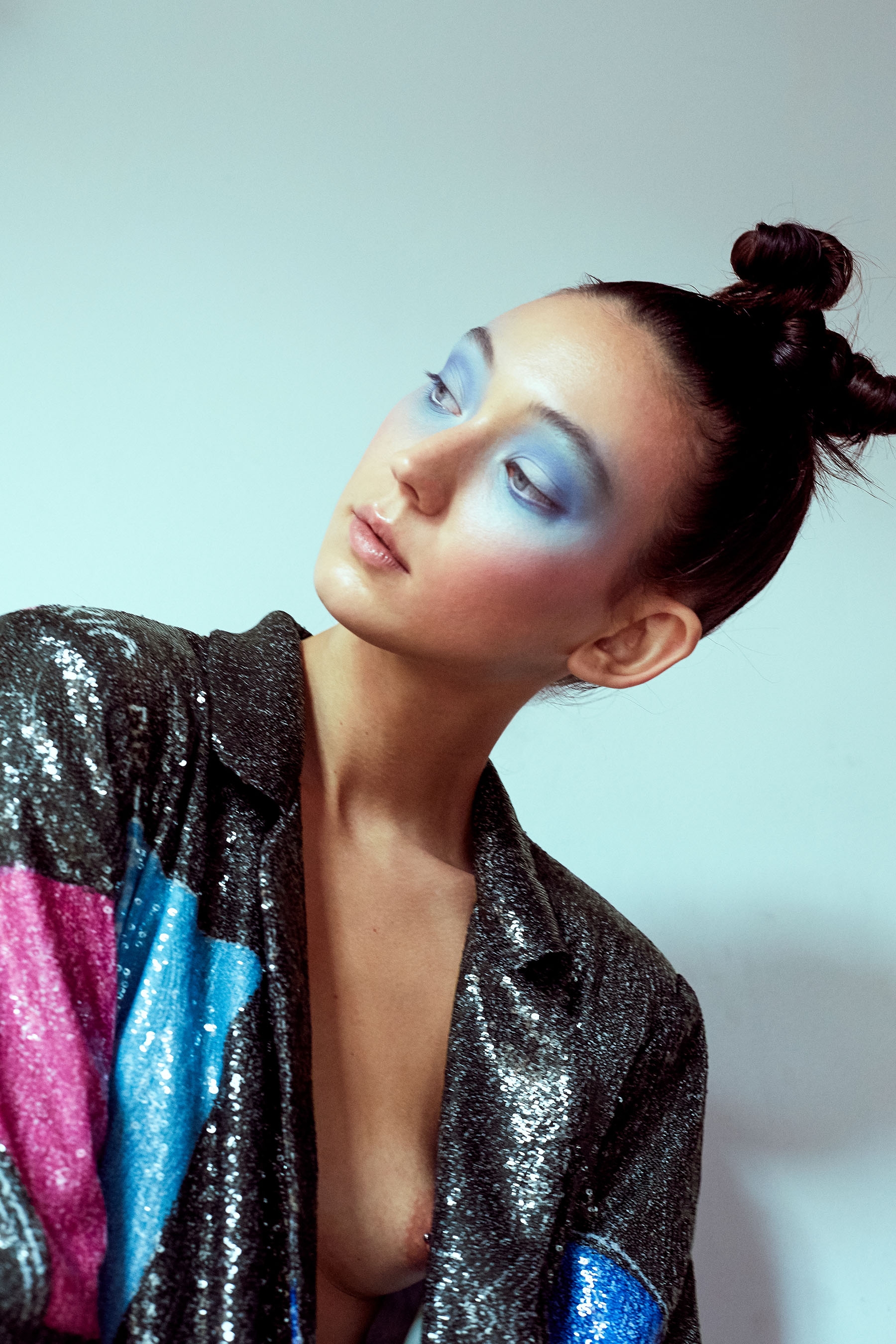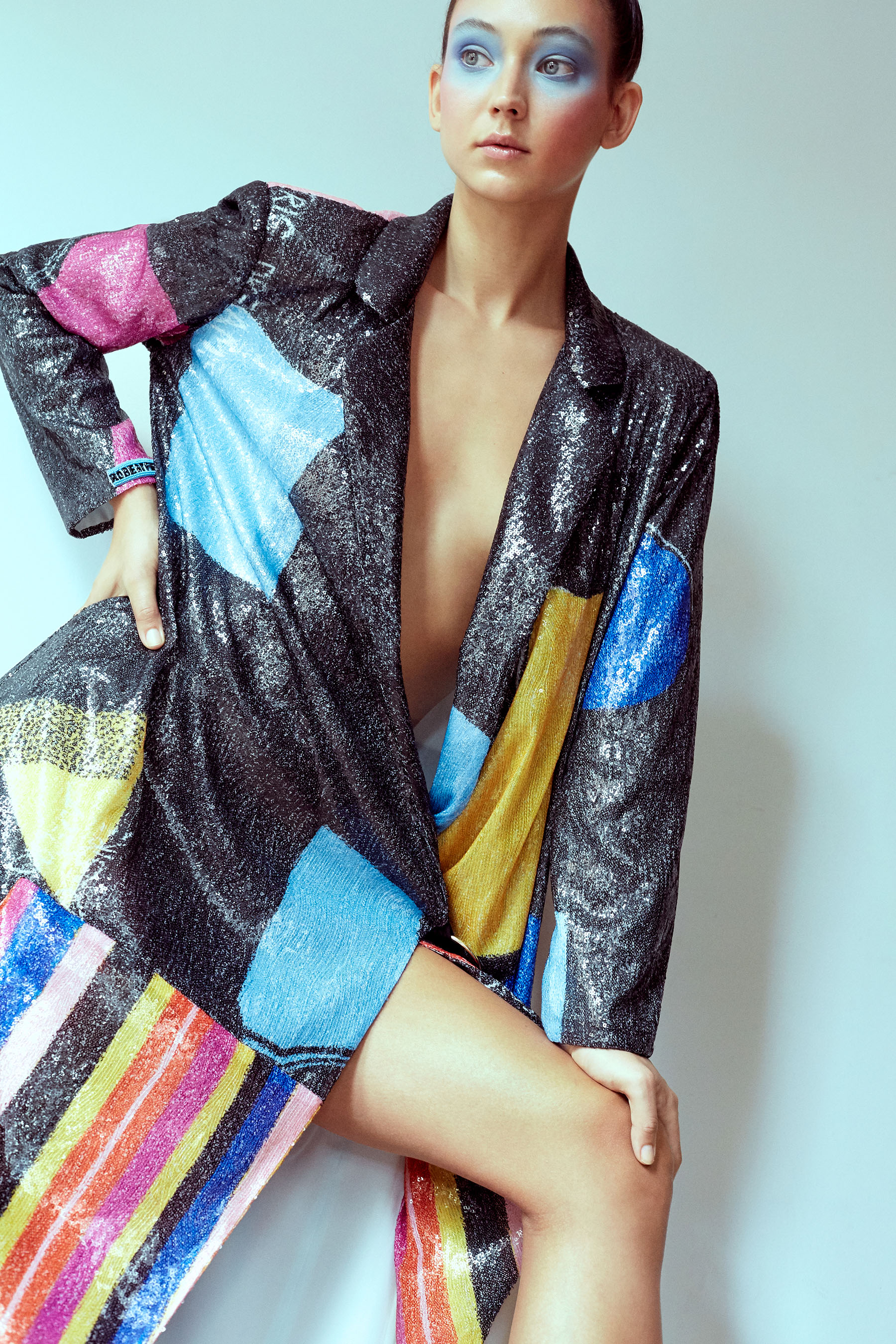 Baby blue was the defining colour of the eighties. Beauty couldn't get enough of it either; there were baby blue eye shadows, kohl liners, even baby blue mascara. But it had to be matte, with matte skin for a powdery soft finish. Update this look by adding a little shimmer to the corner of baby blue coated eyes. Try an iridescent blue or even silver to lift the powdery finish, and complete the look with a slick of clear shimmer lip gloss for a fresh take on eighties beauty.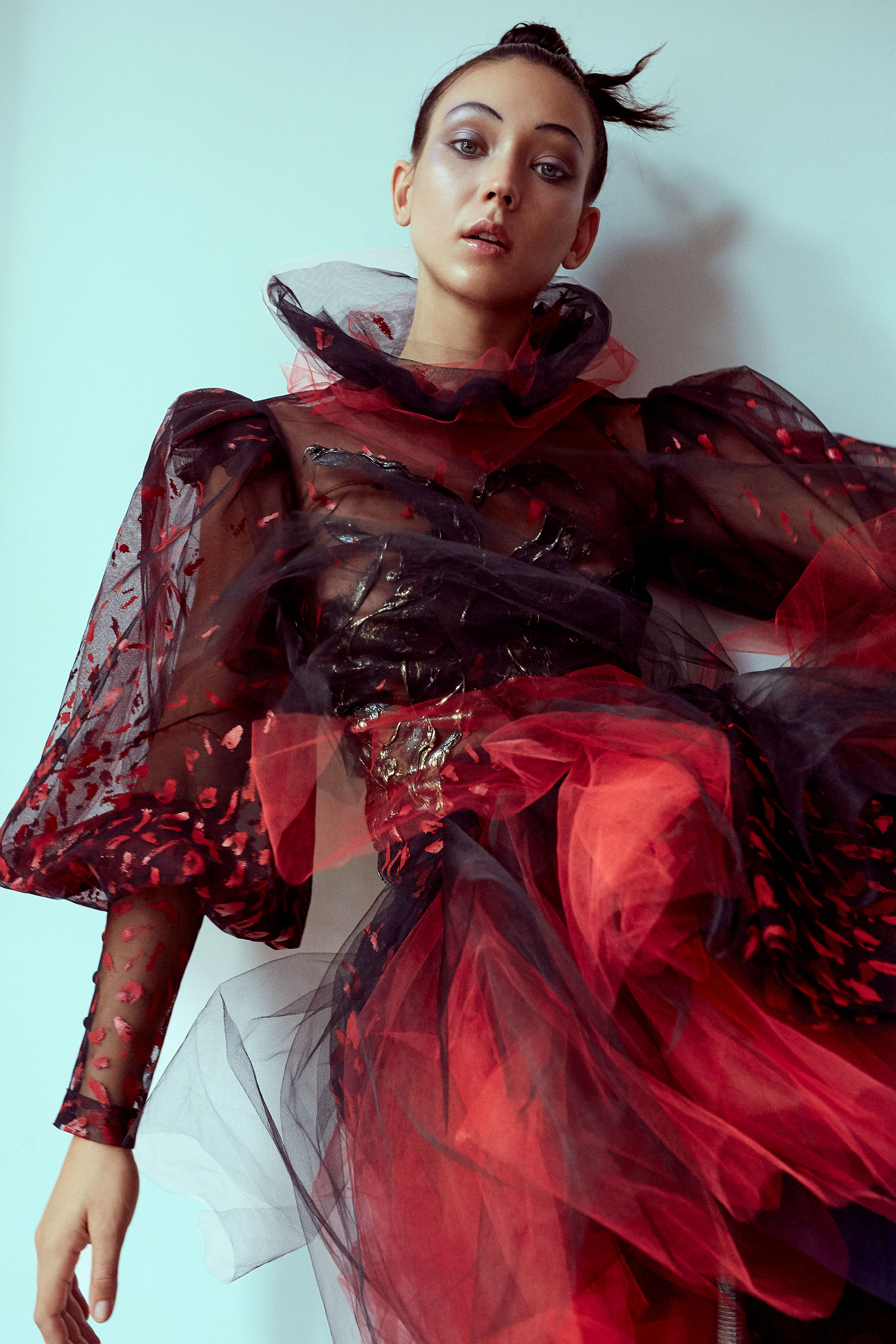 There were two types of brows in the eighties. People often dreamed of big, bushy brows á la poster girl Brooke Shields, while failing to grow such brows resulted in the more achievable pencilled styled of brow as seen on Madonna where brows were pencilled thin over the natural, un-plucked brow shape. Use a light brow pencil for a softer nod to this eighties trend.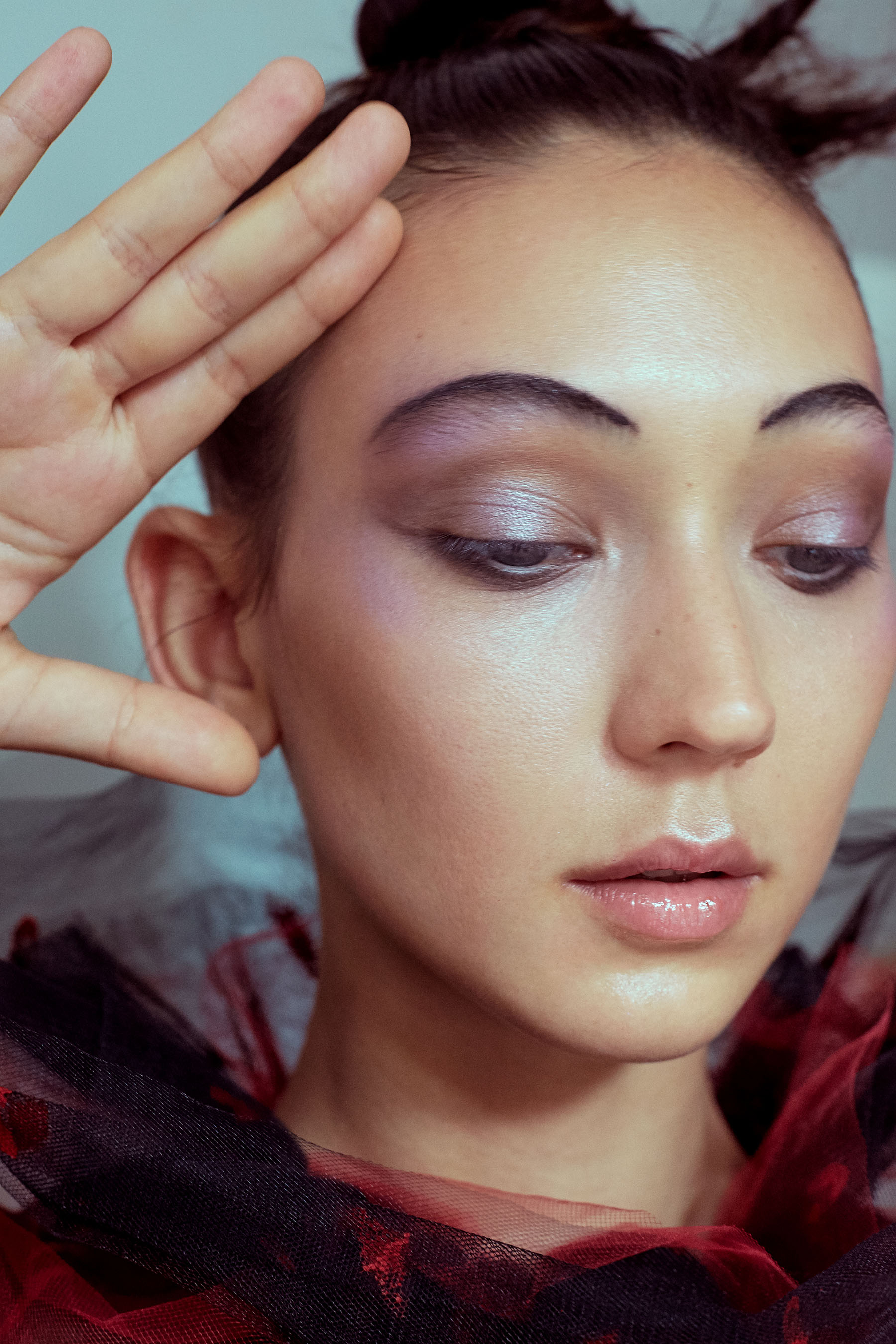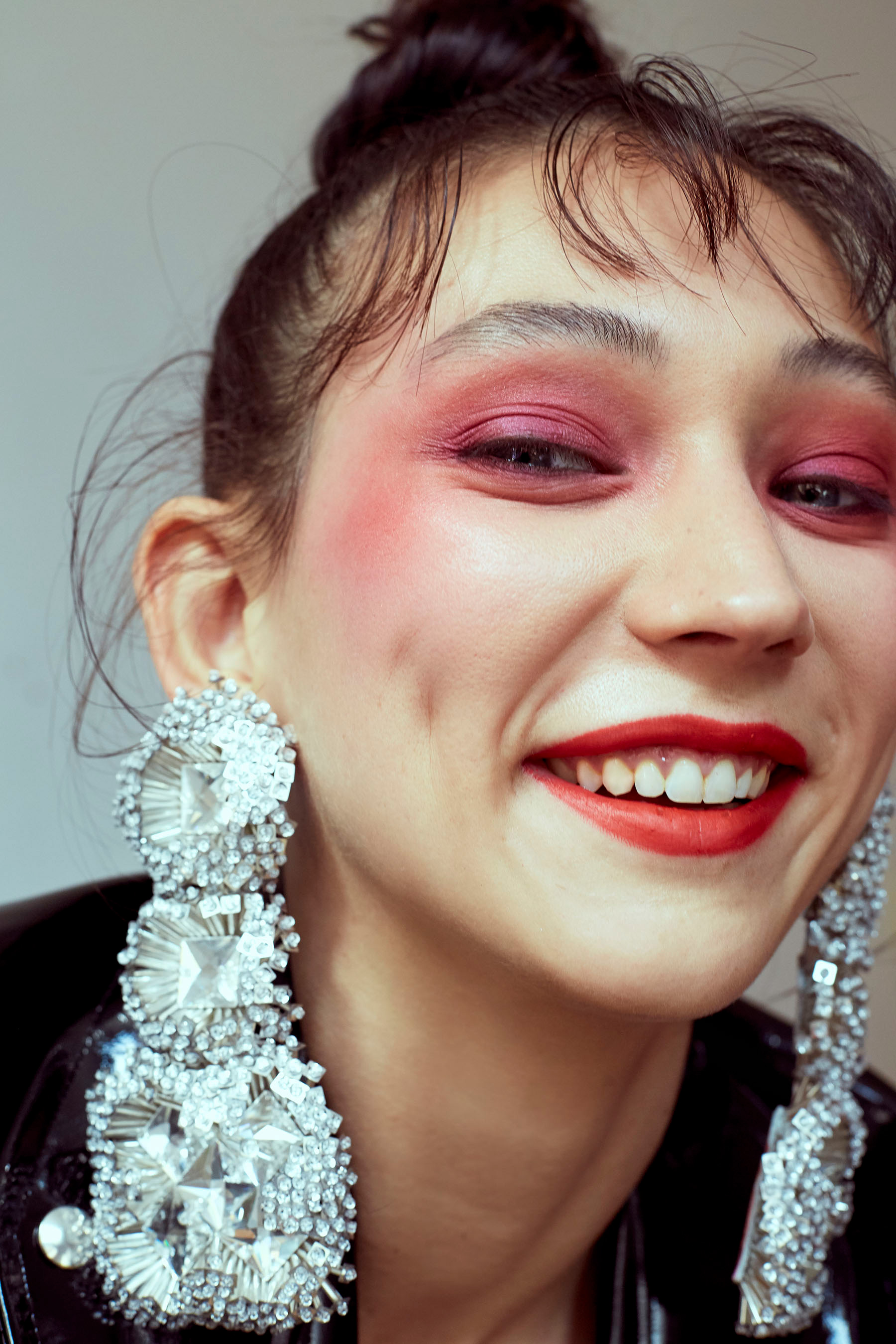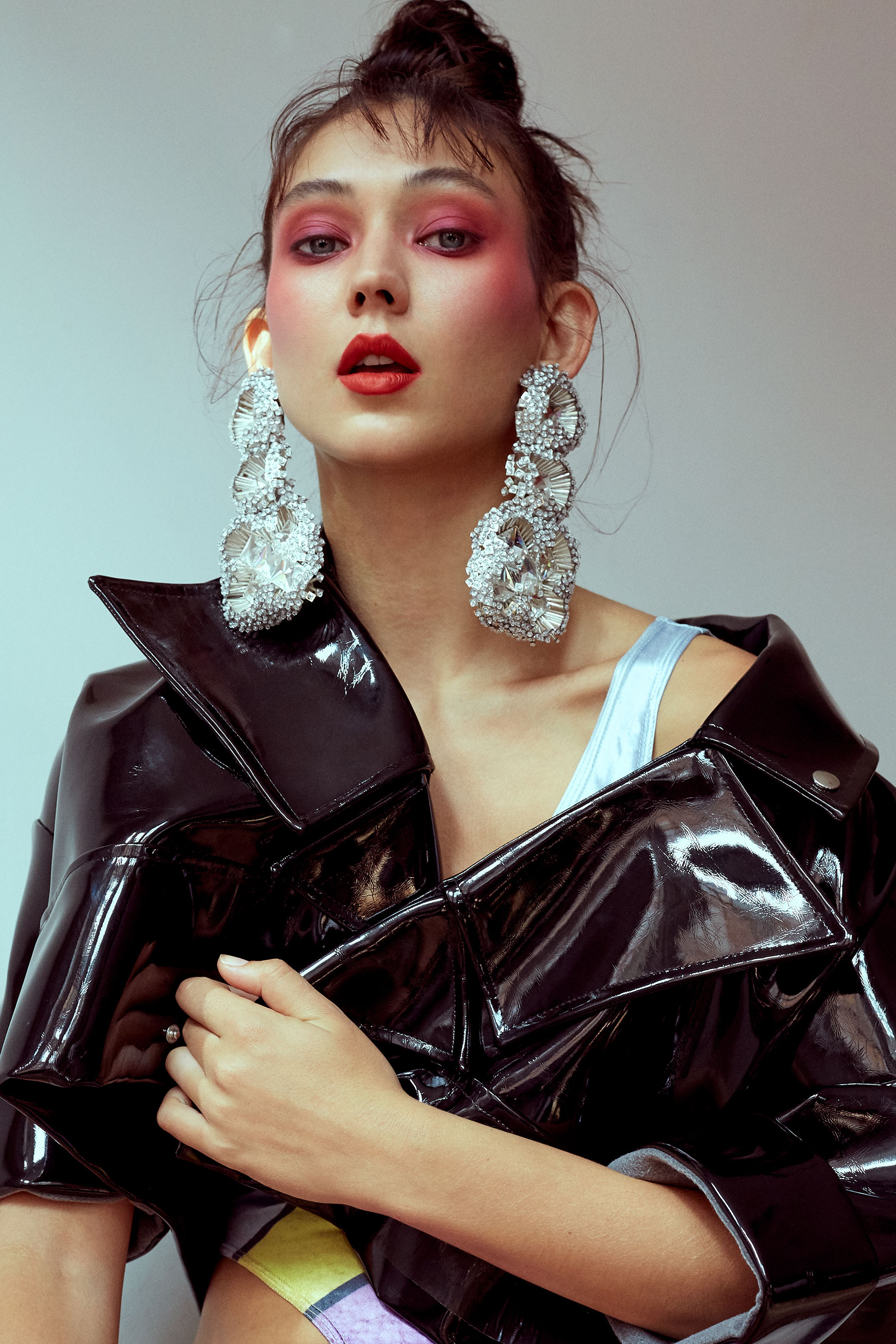 One of the most recognisable aspects of the eighties makeup has to be the exaggerated blusher. Used as a contouring product, it was applied angular, to the hollows of the cheeks all the way to the temples and even brushed gently on the arches, for balance. The eighties look featured bright pinks, bronze, coral or red blush applied in a strong manner, without blending out the edges as we do nowadays. A subtle approach to this look would be to use colours in similar shades to create contour and highlight to the face or go crazy with clashing colours for full on effect.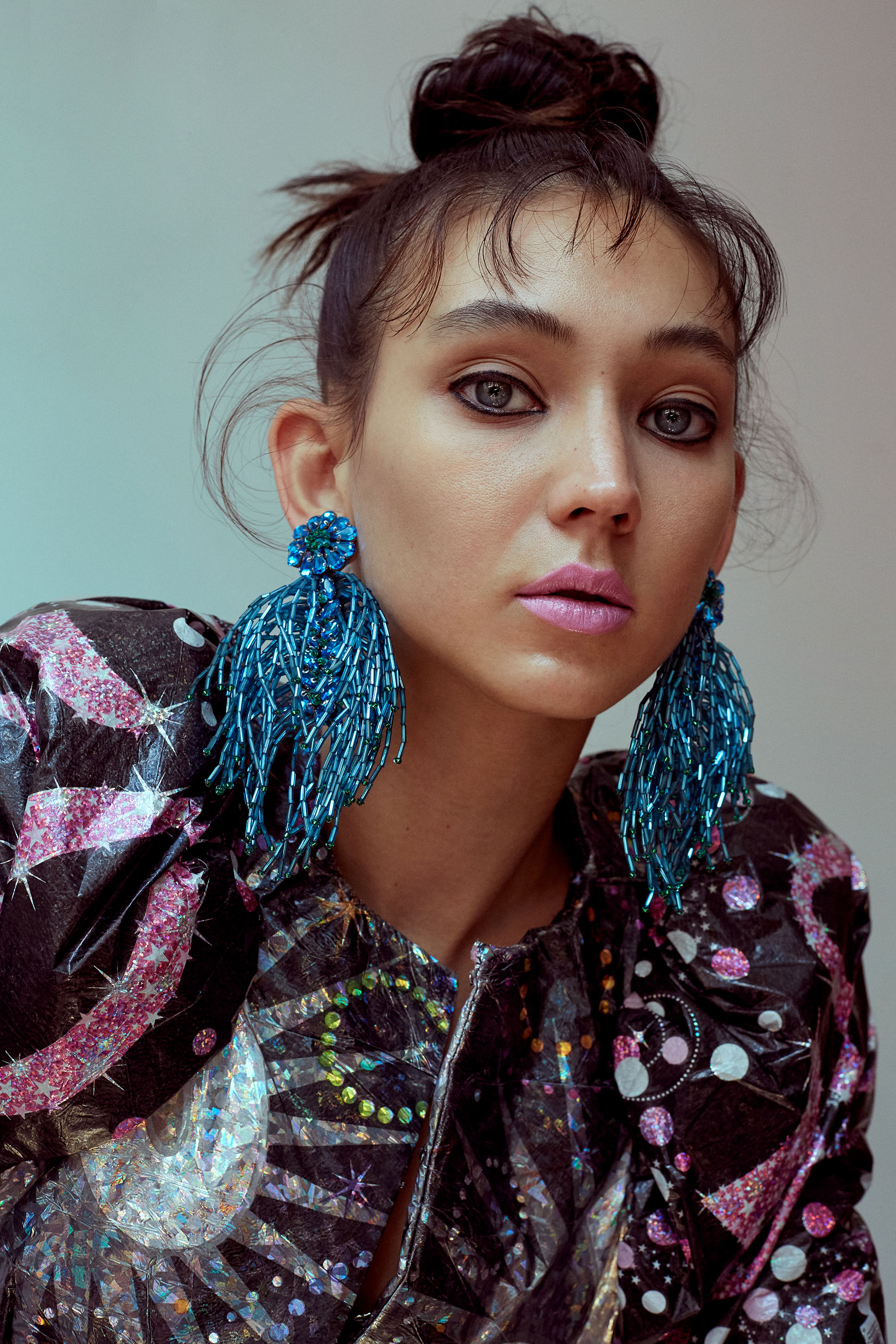 In the eighties, none of the features took the backseat. Bright lipstick was in vogue, even if the eyes and cheeks already had all the attention. The best colours to use are bright reds, fiery oranges and pale pinks. Add a thick layer of gloss to amp up the volume and eighties vibes.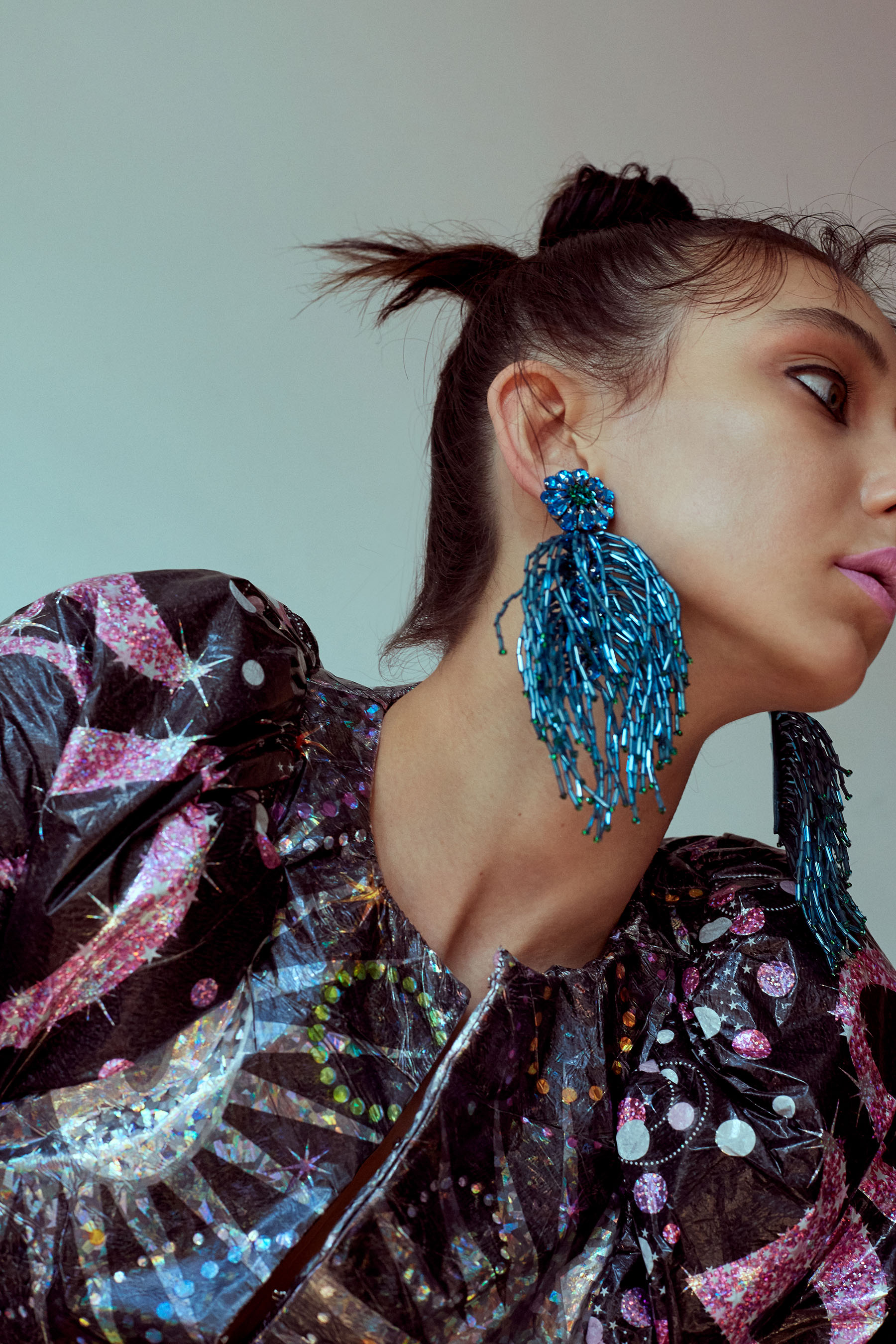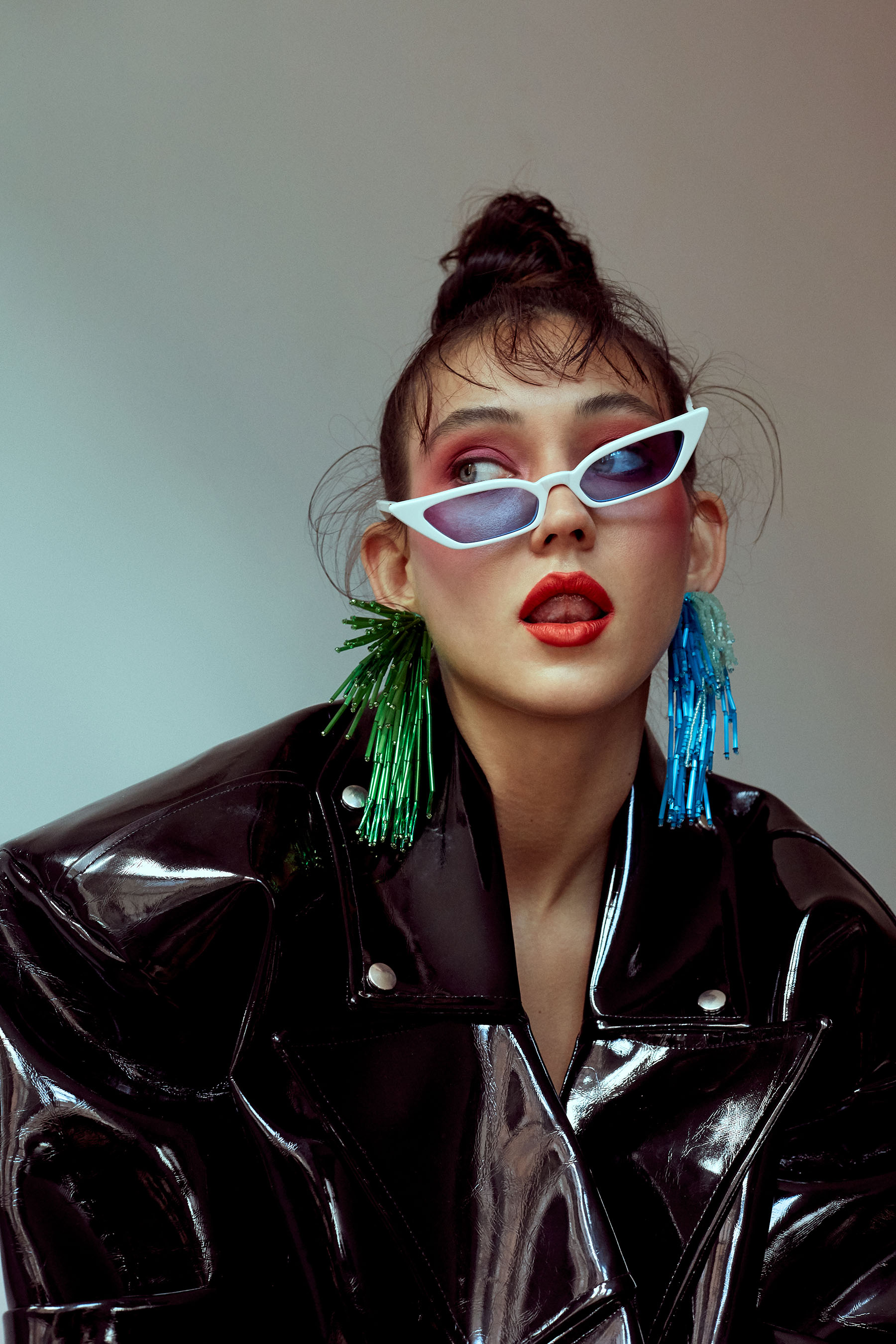 Photographer Katherine Boyle
Stylist Jamie-Maree Shipton
Makeup and Words Scarlett Burton
Photography Assistant Star Jones
Retoucher Damiano Fagiolo

<script> jQuery(function($){ $('.et_pb_more_button').attr('target', '_blank'); }); </script>