In a multifaceted foodscape of farm-to-table supper clubs, sensorial dinners-in-the-dark and immersive dining experiences that take attendees on steam train journeys or into fantasy worlds, it's tough to mastermind a concept that rises above the rest.
Experts in immersive dining Gingerline – the brains behind Chamber of Flavours – have done just that with their latest creation The Grand Expedition, which throws its sandbags to the ground and takes diners up and away on a global culinary adventure. The feel is that of a living, breathing, Phileas Fogg-type storybook, with a wicker hamper-full of analogue motifs thrown in, courtesy of Fred Campbell's subtly detailed 360-degree illustrations.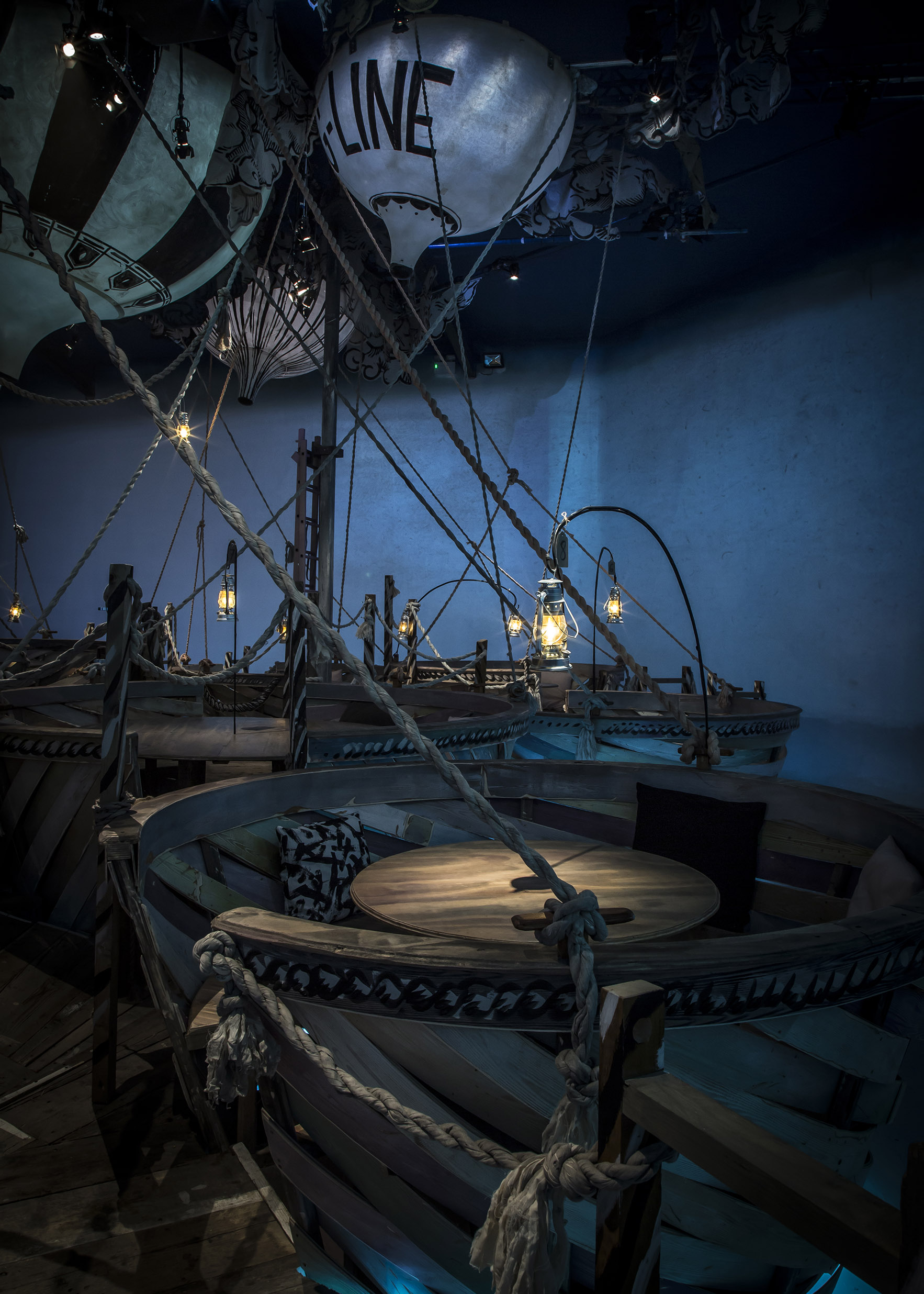 Our expedition begins in an unlikely warehouse setting located somewhere between Euston and Walthamstow on the Victoria line. Guests receive a text message containing instructions the day of the journey, or the day before for those with a matinee booking. After navigating our way through an industrial site, we find the right doorway, and are greeted with chilled beers by our hosts, a team of enthusiastic aeronauts kitted out in full vintage uniforms and bold Lichtenstein-esque makeup.
The setting inside is genuinely breathtaking, the ceiling festooned with assorted vintage style hot air balloons in an array of jewel tones, which form a crown over large circular tables framed by trailing ropes and hanging lanterns. Unlike Chamber of Flavours, in which guests moved from one room to another, The Grand Expedition is a single-set affair, cleverly elevated through the use of immersive artwork, voiceovers and performance. The team of ballooners, with their caricature Pop Art faces, are crucial to the production, bringing the set to life with short, exuberant bursts of choreographed dance and mimed interactions.
A circular set-up means we're fully cocooned in Campbell's panoramic cartoon world, which soon transports us up into the clouds (a moment that's akin to the magical 'lift off' scene in The Snowman) and over the British countryside for a round-the-world tour with five gastronomic pit stops.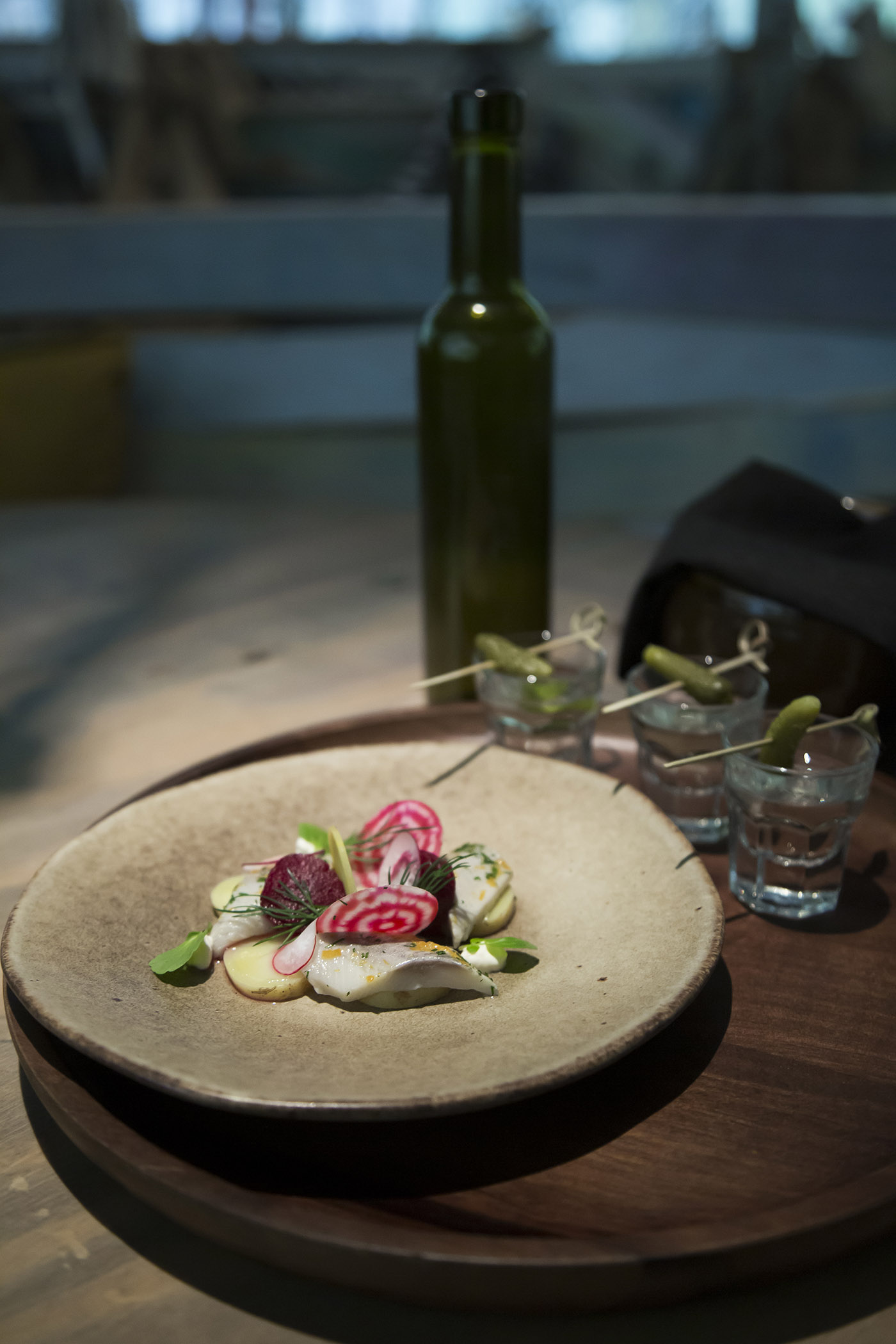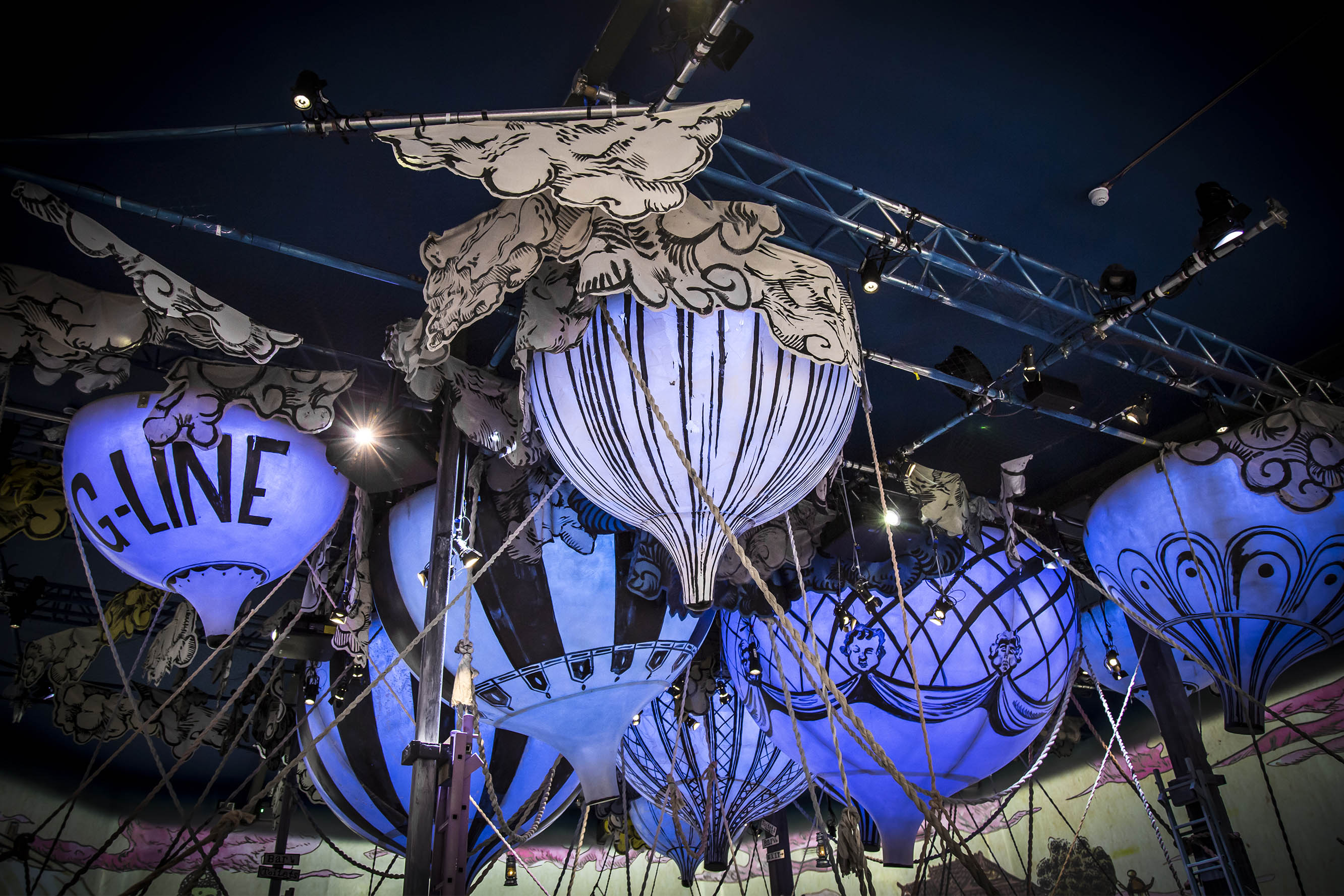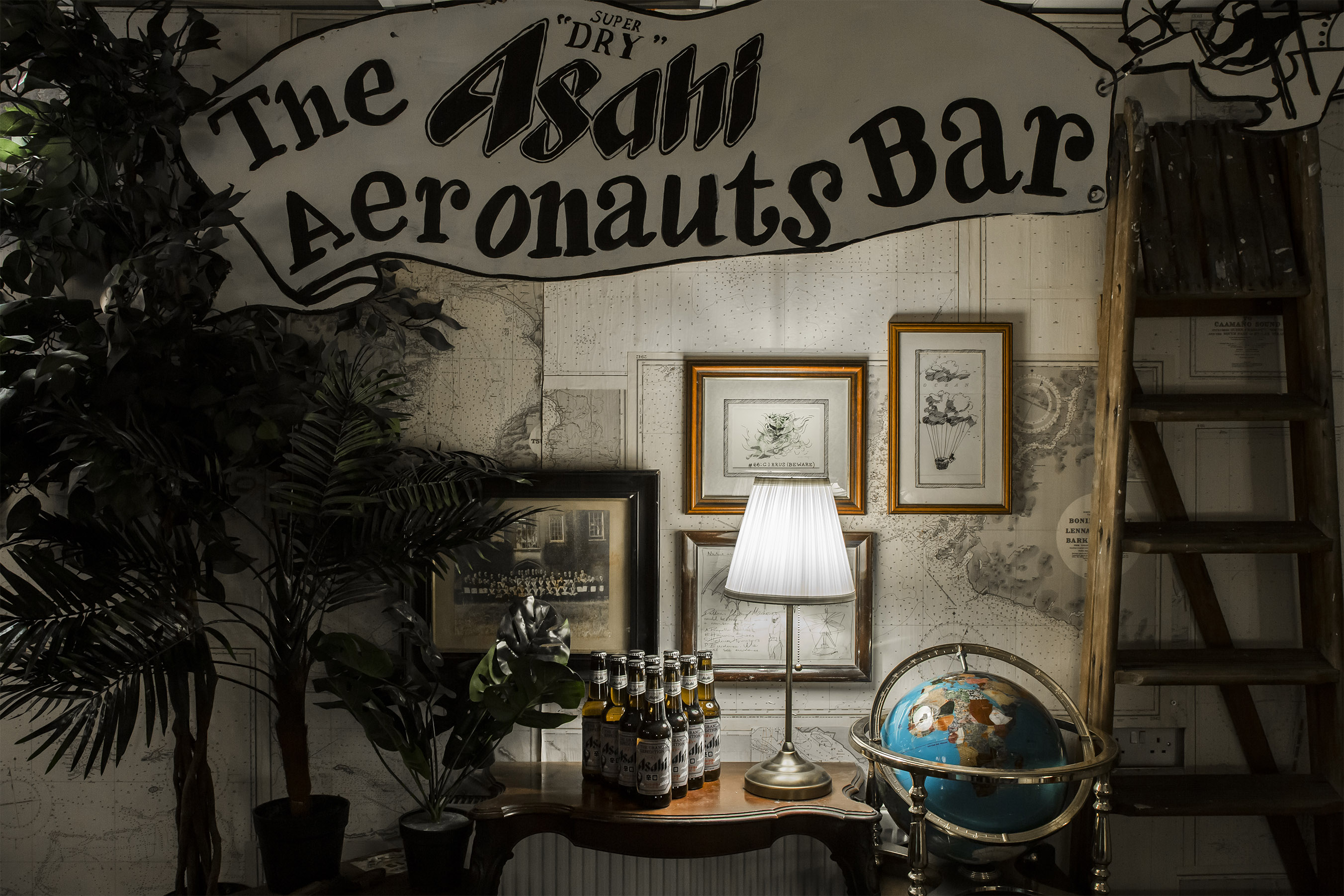 Gingerline's strict top-secret policy means that the exact details of the tasting menu are kept under wraps, but suffice to say, this isn't one of those experiences that delivers on ambience and falls short on taste. From reworked British picnic classics to fragrant spice-laced curries and the freshest fish broths, this global menu is crammed with authentic and innovative flavour combinations that are presented with panache. An intergalactic, tongue-tingling dessert provides a show-stopping final note. From the wine menu, try a bottle of vegan Château Montfollet Le Valentin 2017 – a fresh, dry white with hints of lush tropical fruit and creamy vanilla.
This is a joyous, imaginative production which showcases culinary flair and storytelling finesse in equal measure – expect to leave on a high.
£60-70 per person plus booking fee, 7pm – 11pm Tuesday to Saturday. Matinees 12pm – 4pm Saturdays. Suitable for 18+ only.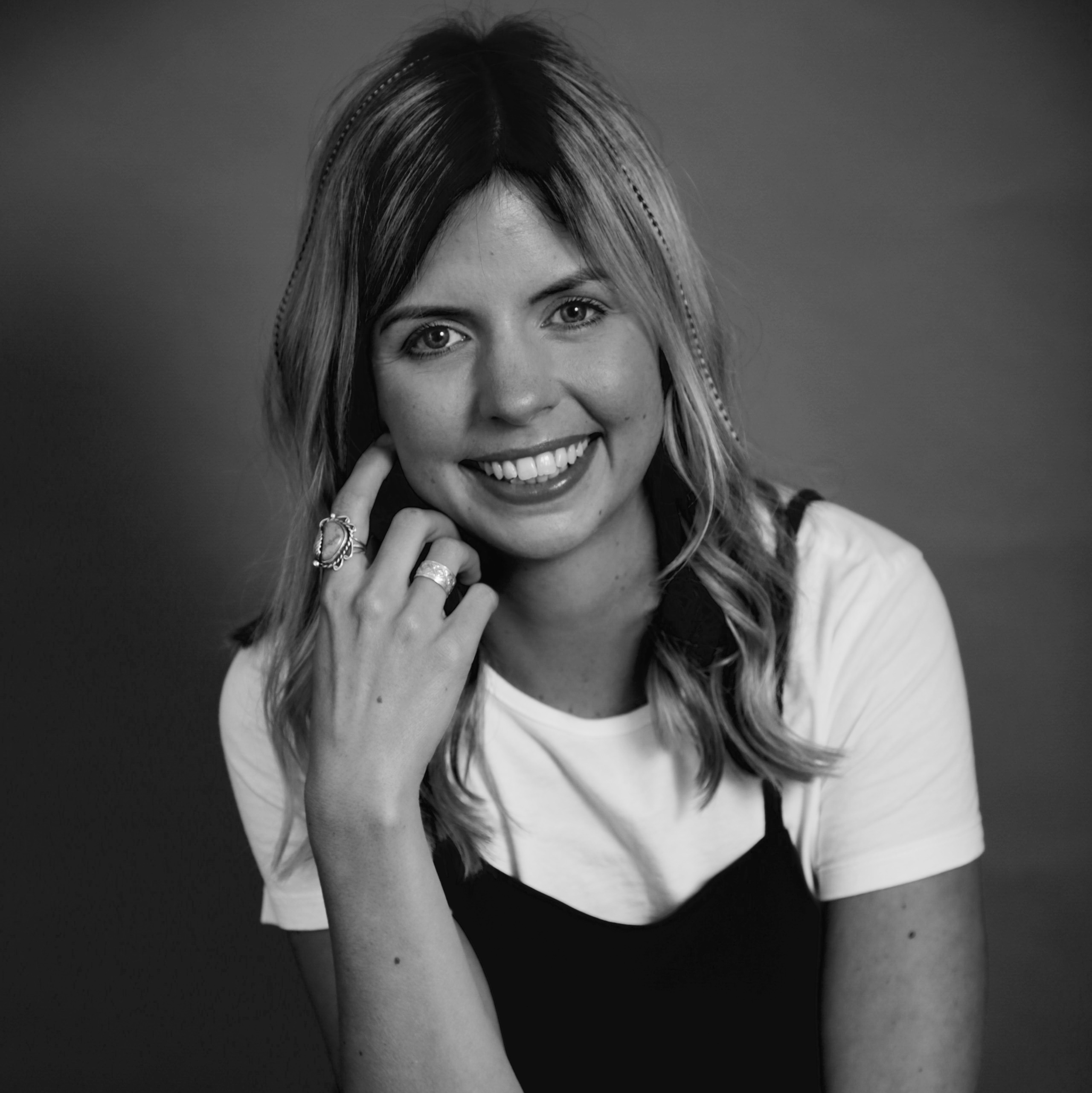 Mary-Jane Wiltsher
Features Editor
Mary-Jane Wiltsher is a London-based journalist and editor. As a freelancer, she has written for Forbes, Stylist, Euronews, What We Seee and The Resident London. In her role as Features Editor at PHOENIX, she works across the brand's biannual print issue and free monthly digital magazine.