In a nod to International Women's Day, unfollow the overly-curated avatars in favour of these authentic, thought-provoking humans
Words Cecilia Mezzi
Cover image photographer Leonard Greco
Model Lauren Wasser 

It's over eight years since Kevin Systrom and Mike Krieger founded a simple image-sharing platform which, 18 months later, was bought by its nemesis Facebook for $1billion.
In the interim, Instagram has – for the most part – avoided the policy overhauls and privacy scandals of its fellow app goliaths, but has arguably been criticised more than any other platform for its filtered take on reality. Those criticisms began with 2012's switch to the algorithmic timeline (meaning content was ordered according to predicted success rather than chronology, making our feeds more restricted and standardised) and now centre around the diet-product touting influencer's impact on impressionable young women. Counter-movements, such as Jameela Jamil's @i_weigh, are doing their bit to raise awareness of the anxiety and body dysmorphia caused by misuse of the app by inviting an open, positive dialogue about self-image and self-worth.
But when it comes to IG, there's plenty of good stuff to shout about too – not least the platform it gives to millions of women from all around the globe to make their voices heard, fight for authentic representation, confidence and solidarity. In a nod to International Women's Day, we suggest unfollowing the overly curated avatars in favour of some of these inspirational human beings. From boundary-smashing artists to agenda-setting activists, read on for our pick of some of the freshest and most liberating IG content out there.
Julie Houts
Fashion illustrator Julie Houts is a woman whose all-seeing eye peers deep into your soul. An absolute master at smashing through fake humility, her drawings are characterised by their dark humour, pin-sharp social observation and brutal take-down of millennial self-absorption. She had us at "crippling narcissism – but make it cute".
Julie's Instagram: @jooleeloren
Teddy Quinlivan
Top model Teddy Quinlivan revealed her transgender identity in 2017 and has been a proud LGBTQ+ activist ever since. Fiercely vocal about trans rights, she penned an open letter about her experiences of sexual assault in the fashion industry, which she published to Instagram. Check out her acceptance speech for the Visibility Award from the Human Rights Campaign, which is full of humour and integrity.
Teddy's Instagram: @teddy_quinlivan
Lauren Wasser
Model and activist Lauren Wasser lost her legs after narrowly avoiding death by toxic shock syndrome (TSS), a condition that impacts hundreds of women each year. Wasser was told she had a 1% chance of survival, and that her family should prepare her funeral. She wears her golden prosthetic legs with pride, stating that they make her feel "like a warrior". That she is.
Lauren's Instagram: @theimpossiblemuse
Chidera Eggerue
The Slumflower, aka Chidera Eggerue, is the force behind groundbreaking body-positive movement #saggyboobsmatter and author of the bestselling What A Time To Be Alone. Much like her writing, Eggerue's Insta profile champions the idea that being alone is not only okay – it's probably the best thing that's ever happened to you. Expect plenty of insightful Igbo proverbs from Chidera's Nigerian mother, rich in wisdom and charm.
Chidera's Instagram: @theslumflower
Enam Asiama
Plus-size queer advocate Asiama is making it her business to berate one-sided representation. In November 2018 she became "one of the few superfats featured in national/international fashion campaign for @missguided". The model and influencer recently took part in the Violet Nights panel discussion on Body Politics at Southbank Centre, where she berated the tendency to pit "curve vs every other existing body shape" against each other.
Enam's Instagram: @enamasiama
Idealblackfemale
Mandy Harris Williams is an artist, activist, writer and educator who last year developed an art installation examining how Instagram algorithms are structured. Her findings revealed some worrying curatorial shortcomings, not least that our feeds consistently hold a mirror up to racist, sexist, and heteronormative ideologies. Take a stand against those depressing results with a show of support for her insightful, mind-expanding content.
Mandy's Instagram: @idealblackfemale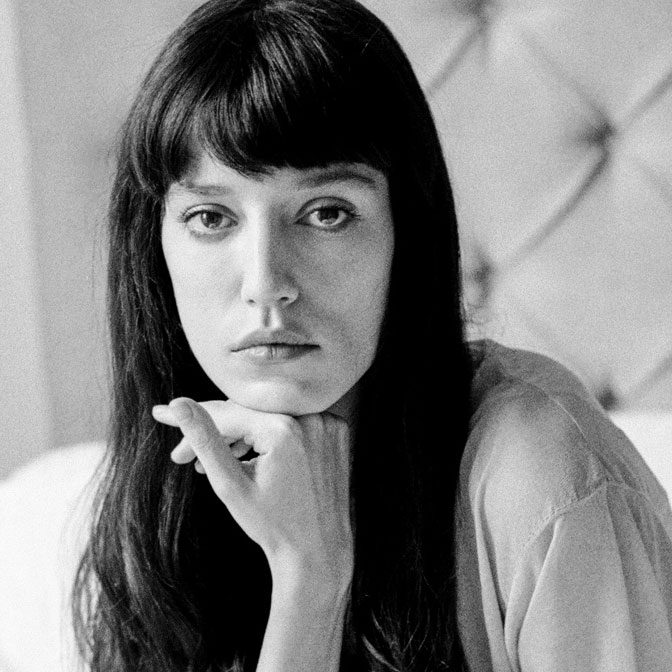 CECILIA MEZZI
Writer
Cecilia is a writer and storytelling geek based in London, pursuing ties between creativity and narration with a keen eye on contemporary society. She is a Central Saint Martins graduate and recently developed Digital Memoir, a project which translates social media data into music. You can read (and listen) more at 
ceciliamezzi.com
.