Stow away in these luxury forest nooks
Back when we were kids, treehouses were ramshackle back-garden affairs, cobbled together from planks and ropes – a lot of fun, but hardly comfortable. Fast forward a decade or three, and things look very different: think wooden walkways weaving through treetops, dining rooms floating high above forest floors and master bedrooms perched atop canopies.
Sometimes, it's just lovely being a grown up, and as spring approaches, the thought of a couple of nights lying staring at the leaf-strewn stars pretty much hits every spot in our weary body and mind. Here's our pick of the UK's best sky high dwellings that will definitely leave your head in the clouds.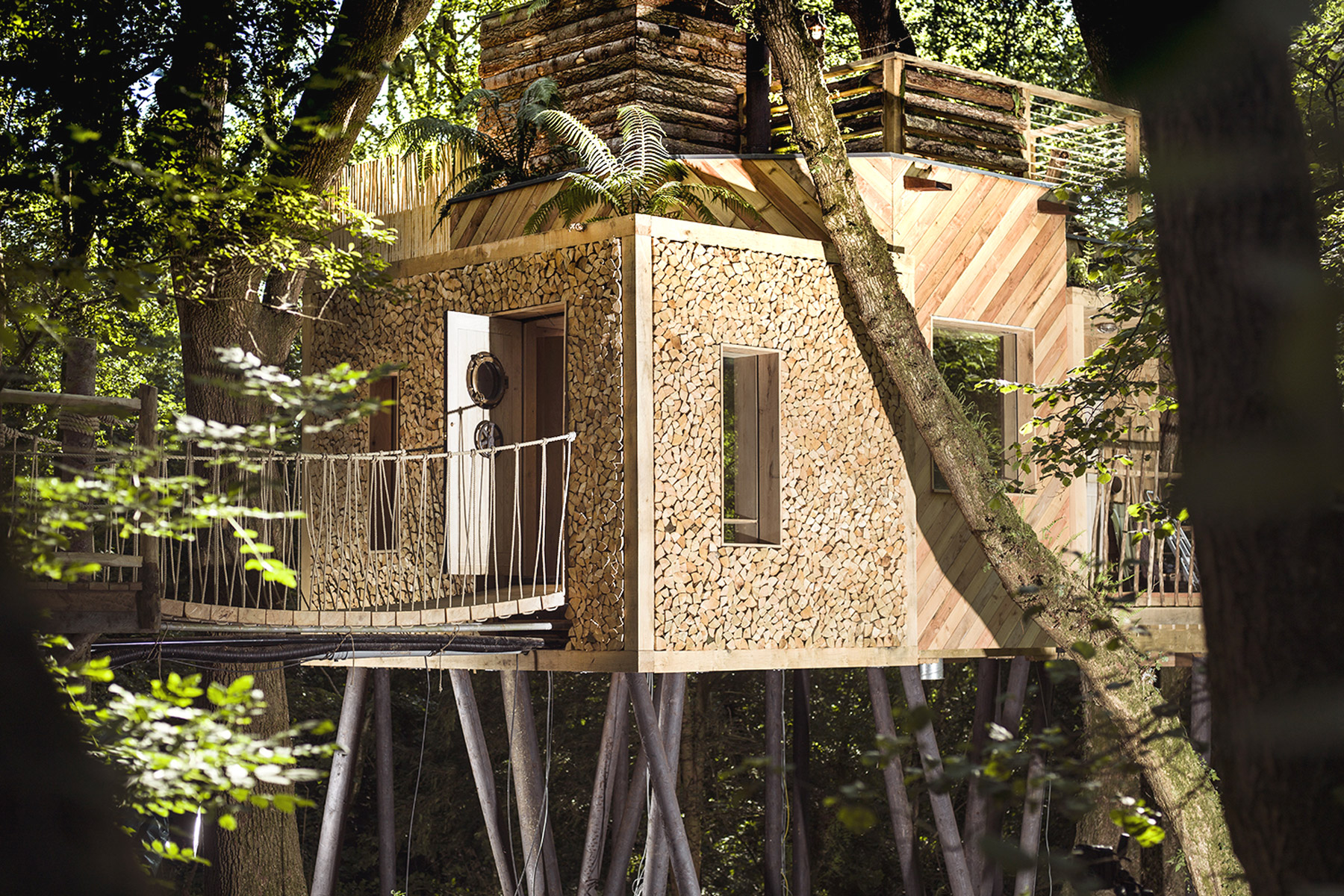 1. THE WOODSMAN TREEHOUSE
A modernist masterpiece, The Woodsman's Treehouse sleeps 2 and is the epitome of the stylish high life. With meticulously considered interiors and quirky idiosyncrasies throughout, this eco-conscious hub sits in an adult-only glamping site and includes its own private open space, an upper spa deck kitted out with a private sauna, hot tub and revolving woodburner from £390 per night.

Most memorable of all are the open air tree-showers – if only all morning ablutions were like this. Pure magic.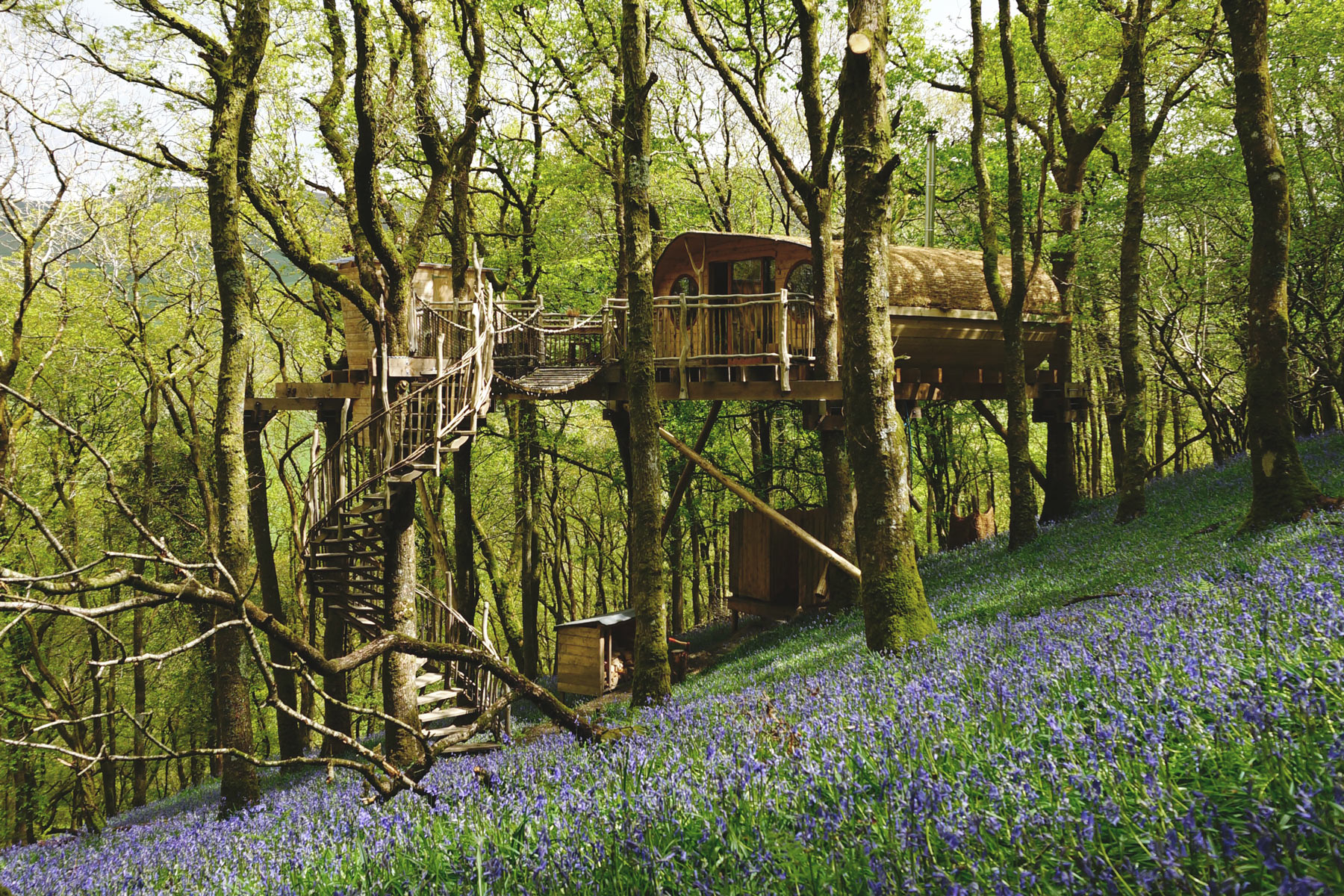 2. PEN Y BRYN TREEHOUSE, POWYS
With walkways tangling through the woods of Wales, this spacious snug lets visitors get close to nature without surrendering creature comforts.
Snuggled away in thick woodland, the Powys treehouse is particularly sensitive to the surrounding forest, affording intimate views of the local ecosystem. If you're lucky, you might even catch a glimpse of Wales' rare red squirrel population.
Packing two living spaces, a dining area and enough beds to sleep four, this divinely designed, 30ft high nest is yours for £379 per night.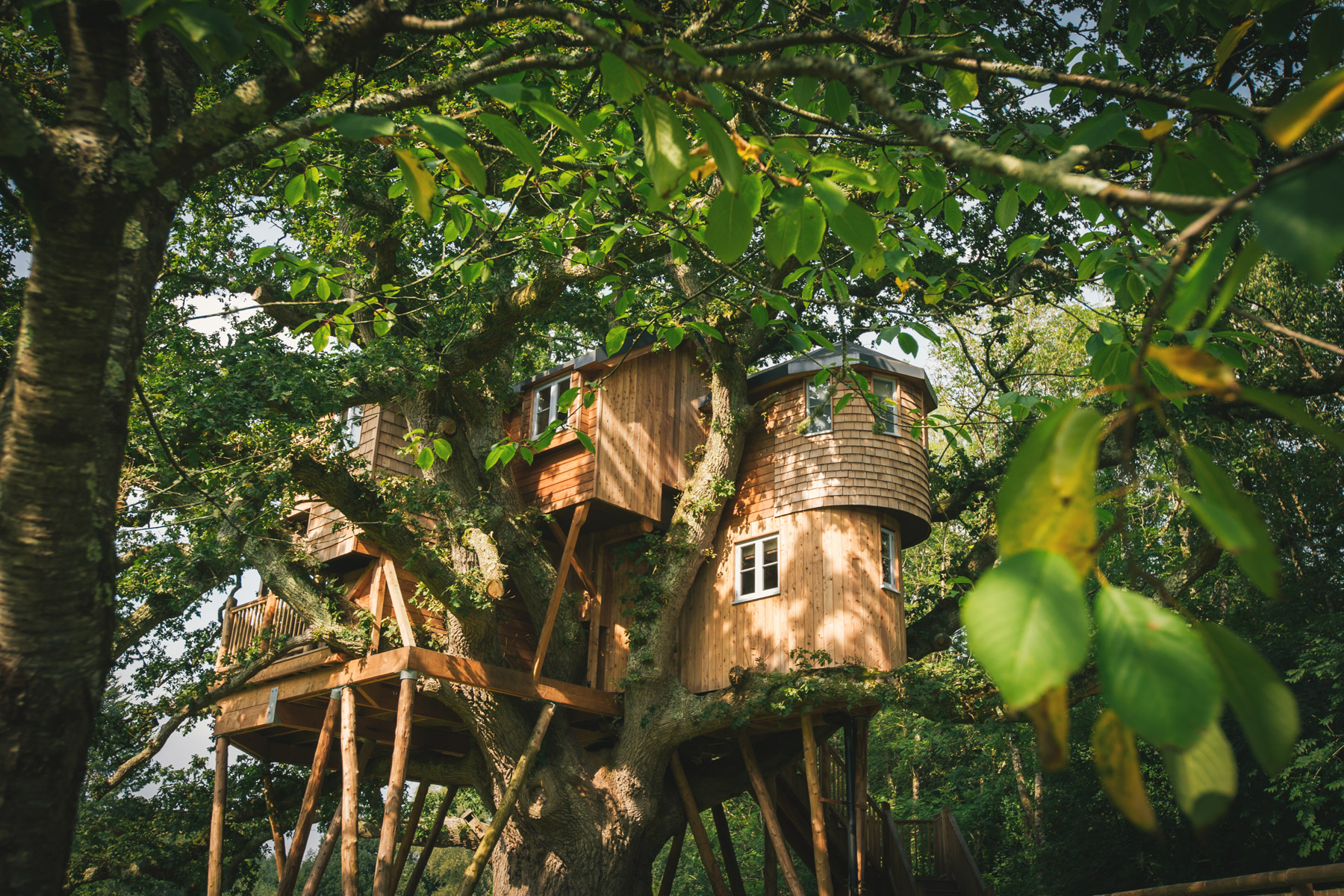 3. TREETOPS TREEHOUSE, DEVON
For a true 'far from the madding crowd' experience, this reasonably priced (from £265 per night) secret retreat overlooks the rolling grounds of Devon's Biosphere Reserves.
Roomy enough for up to 4, clamber up winding stairs set around a grizzled oak trunk to find a warren of cubby holes, country kitchen, snuggly wood burner, a king-sized bed, huge copper bathtub, bunk beds and balcony space splayed across the luscious River Taw.
Daytime activities including horse riding, fishing and shooting while the nearby Heywood Forest makes for a hiker's paradise. Just don't forget to refuel on The Fox and Hounds' ample clotted cream tea.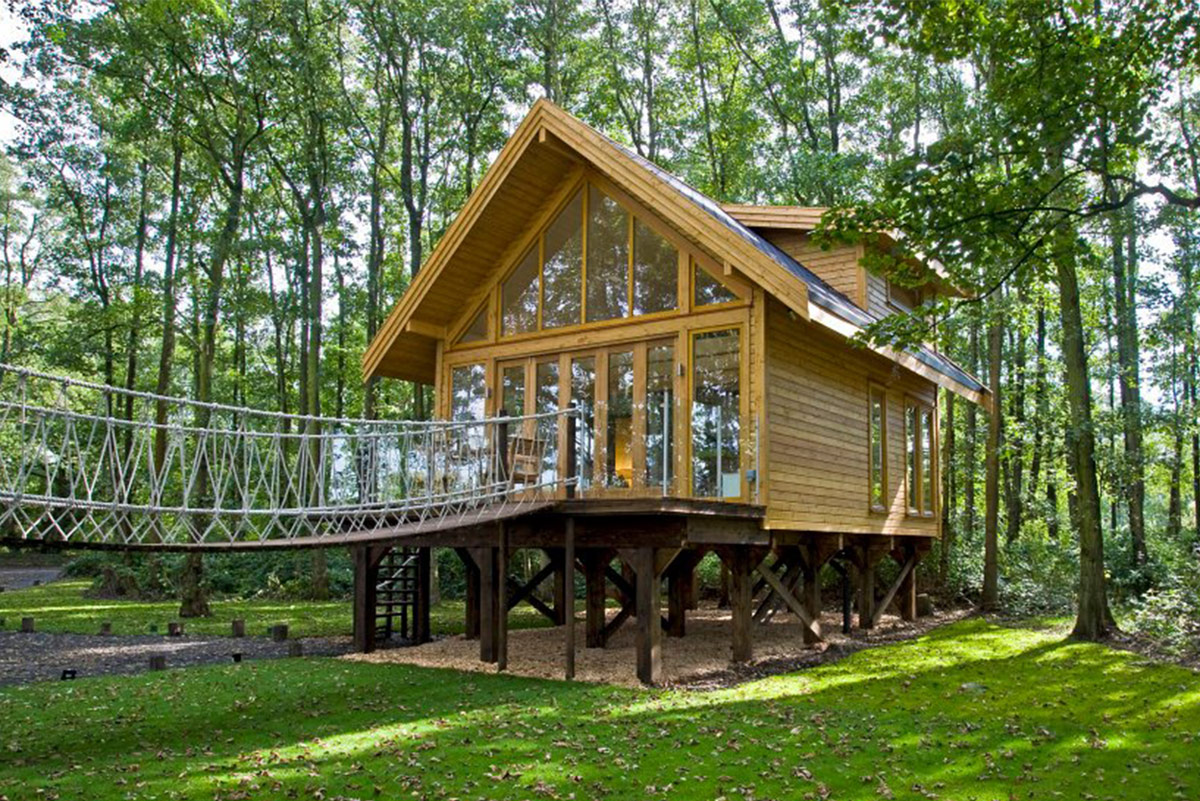 4. CLEVELEY MERE TREE HOUSE, LANCASHIRE
If you're looking for a room with a view, this is the treehouse for you. Nestled beside Cleveley Mere lake and surrounded by 38 acres of woodland rich in wildlife, this sustainably-crafted, glass-clad space even boasts its own pier, boat and harbour. With sleek interiors that won't detract from the spectacle outside, it's the perfect spot to hone your meditation practice – or get a bit more rough-and-ready with the complimentary mountain bikes. £229 per night.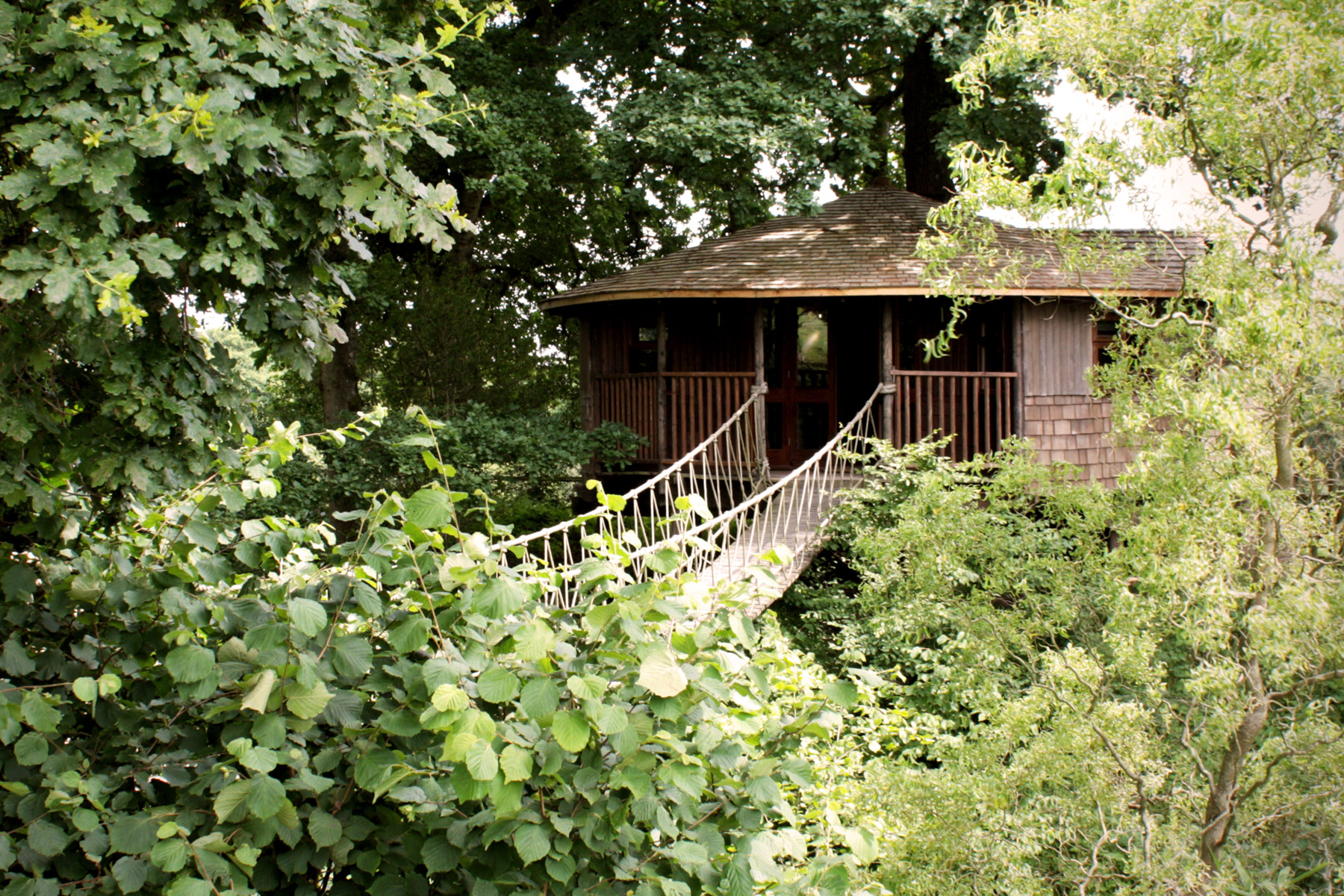 5. BENSFIELD TREEHOUSE, EAST SUSSEX
A mere hour from London, this romantic Sussex treehouse is coiled around a century-old oak tree situated within 44-acres of unspoiled private farmland, complete with a balcony dining area where you can swoon over the surrounding woodland while tucking into a complimentary organic hamper. Pull on your boots for a stomp along one of the many local footpaths, off-road cycle over Royal Tunbridge Wells, or head into nearby Wadhurst and explore its cafés, art galleries and charming country pubs. Starts from £337.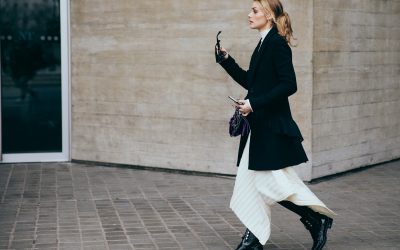 From bloggers to Editors-in-Chief, we round up the best of the street style contingent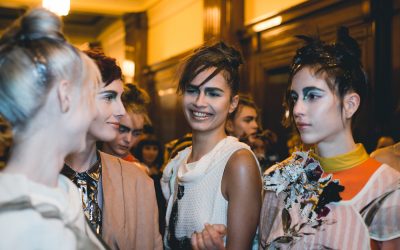 The eco-friendly brand presented a painterly, nature-inspired collection for their second catwalk appearance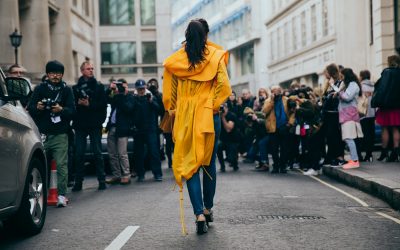 From bloggers to Editors-in-Chief, we round up the best of the street style contingent