Love, Scandal and Snobbery: Laura Carmichael on the Rise of Lady Edith in the New Downton Abbey Movie
"She's a marchioness now, the poshest of the posh."
Words Greg Taylor
Photographer Liam Arthur
Online Fashion Director Charlotte Holt
Hair Stylist Bjorn Krischker at Frank Agency
Makeup Artist Florrie White at Bryant Artists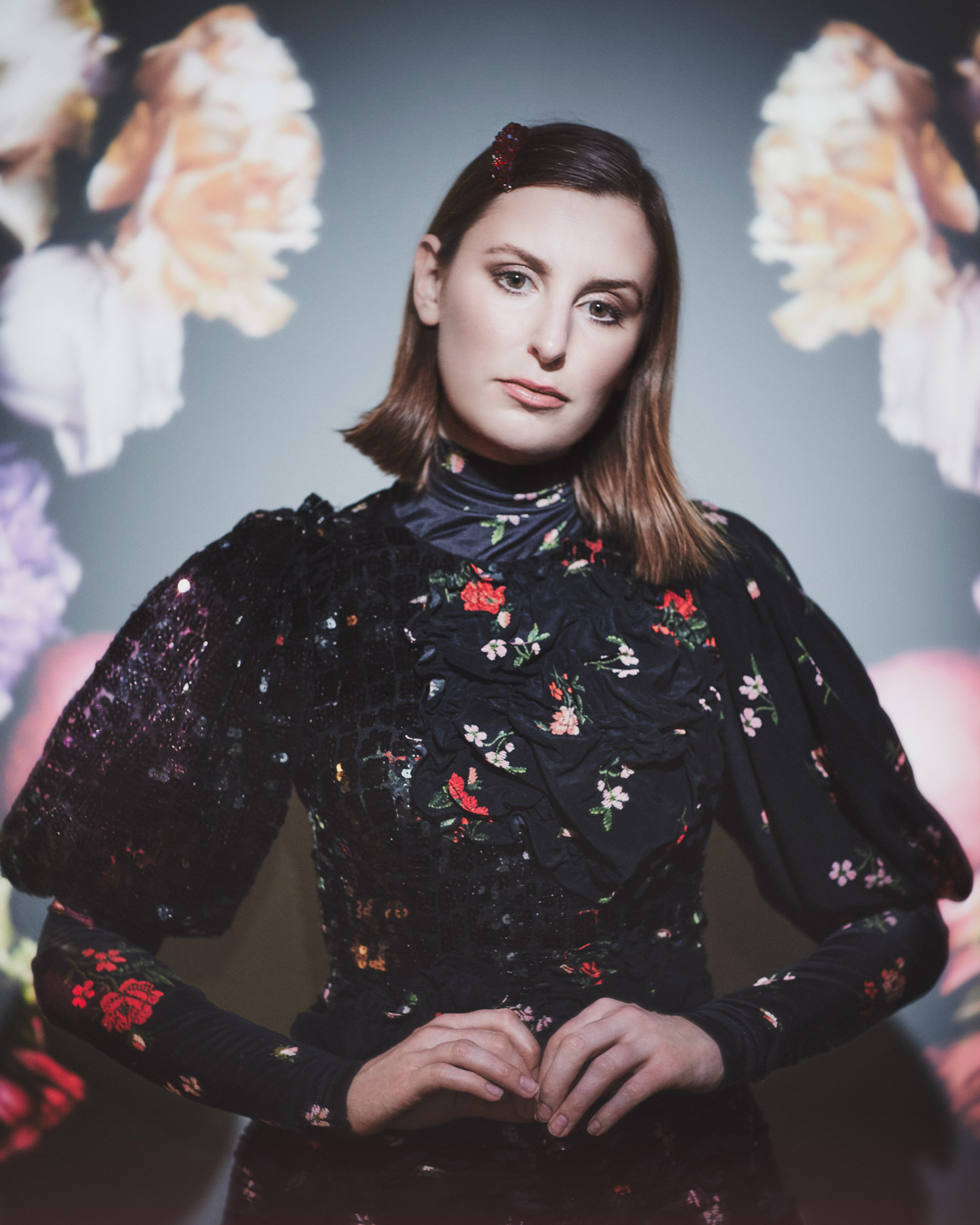 Meeting Lady Edith, middle child and serial rebel of Downton Abbey's aristocratic Crawley family, is a rather intimidating proposition. Laura Carmichael, the 33-year-old actress who has played Edith since 2010, has perfected both her patrician withering look and her cutting put-downs. The character has never been one to suffer fools gladly.
So it's enormously calming when Carmichael bounds over, halfway through her intensive PHOENIX shoot, to say hello. "I love this stuff," she says. "it's so glam!" It's lucky she's so keen on fashion – the ensembles she wears in Downton are pure 1920s chic – svelte, but not the easiest to get on and off. And for the new Downton Abbey film, released in cinemas on 13th September in the UK, her clothes become even more elaborate.
Edith has, you see, significantly upped her social status. After her marriage at the end of the last episode of the TV series – broadcast to a staggering 7.4m on Christmas Day 2015 – she's hit the serious big time. "She's a marchioness now, the poshest of the posh," Carmichael laughs. "It's such fun to be able to say to the others in the cast, "Dahling, you simply must come and stay in our 375-bedroom castle sometime"."
Some might say it's high time the dour Edith had her moment. Jilted at the altar, forced to give up her baby, always playing second fiddle to Michelle Dockery's waspish old sister, Lady Mary, you could forgive her a moment's gloating. "Oh, it was never dull," Carmichael enthuses, "there were always twists and turns and heartbreaks, and I was thankful that Julian [Fellowes, creator and writer] was writing such meaty stuff." It was when Edith broke through the veil of idle privilege, though, taking a real job as a magazine editor in London, that Carmichael felt both she and the character really came into their own. "I completely loved that part of the show. I was suddenly filming scenes on my own in the London universe, it felt like I was growing up alongside Edith and in my own spin-off."
When I ask if Carmichael herself would get on with Edith she pauses, then laughs. "I think I'd be a bit intimidated", she muses, "but I hope I'd stand my ground. There's a real confidence and authority to them all." She refuses to condemn Lady Mary, who has been deliciously cruel over six seasons. "Oh, it's a great rivalry," she says. I love it when one of them gets something over on the other, though I can empathise with the responsibility she (Mary) has". Carmichael confides that she, like most people, would probably feel more comfortable downstairs amongst the servants, though points out that "there's a lot riding on being in the right place in that gang too". She concludes she'd most enjoy having a cup of tea with Isobel, the upper-middle-class interloper and social conscience of the family, played with world-weary gentility by Penelope Wilton.
"It's such fun to be able to say to the others in the cast, "Dahling, you simply must come and stay in our 375-bedroom castle sometime""
The plot of the new film brings King George V and Queen Mary (played by Simon Jones and Geraldine James) to Downton. It gives every character their moment in the gloomy Yorkshire sun, flitting breathlessly from plotline to plotline. Throwing in kleptomania, mental abuse, rampant republicanism, the 1920s York equivalent of G.A.Y., illicit love, boiler sabotage, the decline of the aristocracy, poisoning, and even an assassination attempt, it strives so hard to please the fans that it ends up straining to capacity like one of Mrs Patmore's over-stuffed puddings.
For pure kitsch appeal though, Downton Abbey is a hoot and rolls onto the big screen in style, incorporating grandiose tracking shots (the opening sequence charting a letter's course from Buckingham Palace to Downton is a shape of big-budget things to come) and a bombastic score worthy of its preening characters. For Harry Potter fans, it even holds the promise of the massive Minerva McGonagall / Delores Umbridge smack-down they've been waiting a decade for. You'll have to watch it to see if it delivers.
Carmichael, who gets one of the more grounded plotlines, was particularly excited to have Four Weddings alum David Haig join the cast as the snooty royal butler. "I was too excited to tell him I'd met him when I was an out-of-work actress. He did a workshop that was very significant for me." David – you heard it here first.
Downton Abbey was Carmichael's first role out of drama school, and she confesses to having been "star-struck and terrified" the first time she met Dame Maggie Smith, hilariously caustic as the vituperative matriarch of the Crawley clan, but "kind and hilarious" when the camera is off. She paints a picture of a family who bonded from the get-go, with experienced thesps like Hugh Bonneville (the Earl of Grantham) and Jim Carter (owl-eyebrowed head butler Carson) offering protective wings to their young co-stars. "We didn't know our arses from our elbows, it was the best school ever. Hugh was super kind in my first scene on my first day, when I had to cry and thought I'd never manage it. And Jim helped me out with the spoons when I had to serve myself breakfast."
"There are several Downton WhatsApp groups," Carmichael confides. "Hugh is the most prolific user, and very good with a message, so quick and always with a good joke. I'm very bad at texting back though, and the others get very annoyed."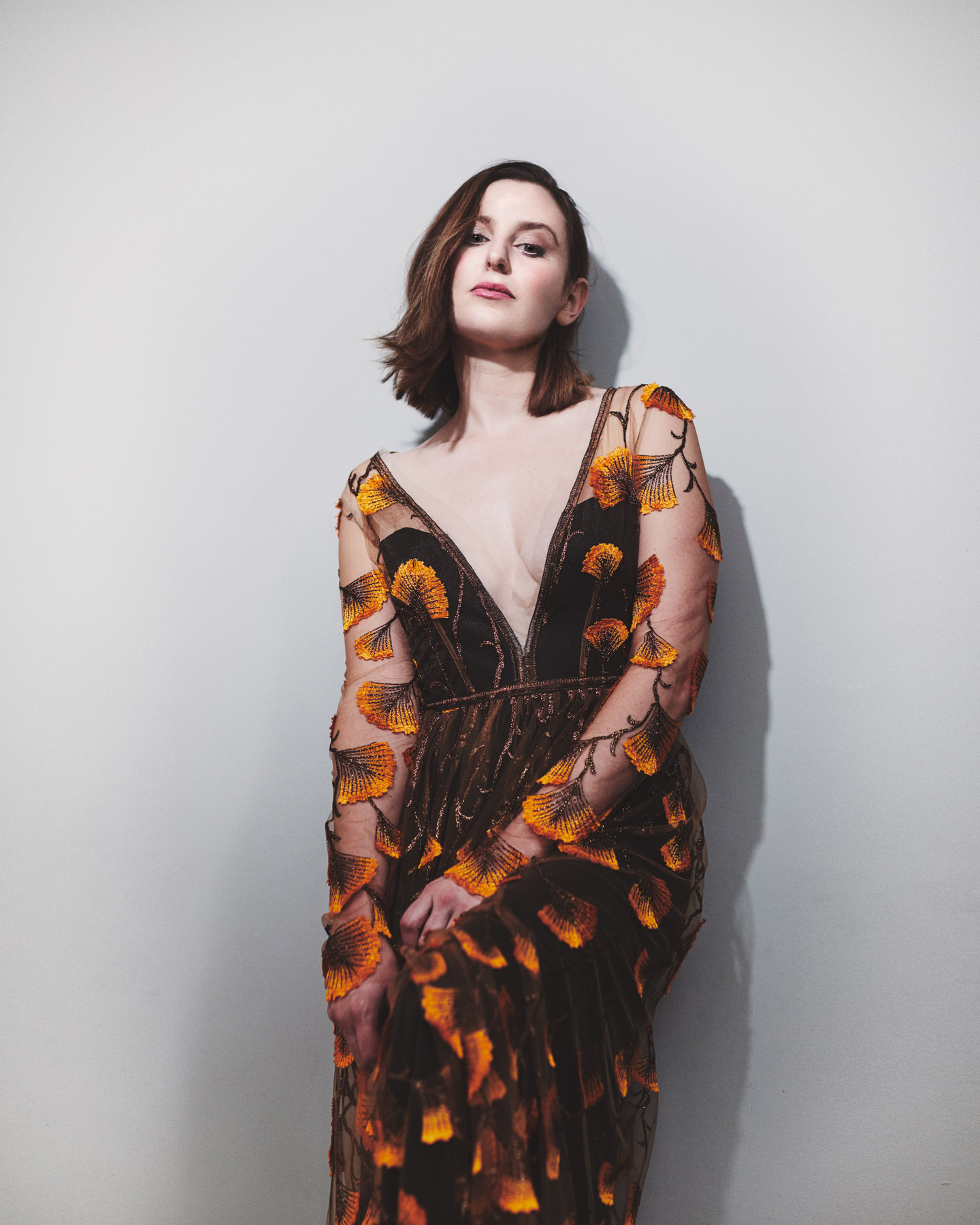 Beyond Downton, Carmichael has allocated her time carefully, appearing first in acclaimed movie thriller Tinker, Tailor, Soldier, Spy as a character throwing a flapping red herring into an already fishy plot. "It was job number two," she recalls, "and a terrifying set with all those big heavyweights." (Oscar-winners Gary Oldman and Colin Firth, for starters). "I loved that way of working – it was all about what you give away and what you don't, keeping secrets close to your chest. I find that particularly challenging because I'm a very emotionally demonstrative person."
She also stars in Burn, Burn, Burn – an offbeat, darkly-comic British road movie about two university friends travelling across the UK scattering the ashes of one of their friends while listening to his final words. "I loved it," she smiles. "We did a tour of the UK in that Volvo, we really were making it in that car. It was really fun to play a character much more like myself, living in the world of today and being an out-of-work actress in London – I've definitely been there!"
As for what's next, Carmichael has just returned from Australia, where she's been filming TV thriller The Secrets She Keeps. Based on the novel by Michael Robotham and given the thumbs-up by terror maestro Stephen King, it sees two women from very different backgrounds colliding in deeply disturbing ways. She's clearly delighted by the darkness: "I love the damaged character I play". Also upcoming is a second series of The Spanish Princess, the critically-praised historical drama about Catherine of Aragon.
Carmichael is notoriously reticent to discuss her private life, including her relationship with fellow Downton alum Michael Fox, but she wears her political views glaringly on her sleeve. Her Twitter feed is replete with activism – retweets of Labour attacks on Boris Johnson, pleas for followers to sign an anti-Brexit petition, stories highlighting the horrors of the Syrian Civil War. Is there any room for sunny optimism? "I'm very depressed about what's going on," she declares. "I'm trying not to listen to the radio, I find it far too stressful". Would the Crawleys, aristocratic landowners with vested interests, have voted for Brexit? Carmichael laughs, then ponders with bemused horror: "I dread to think."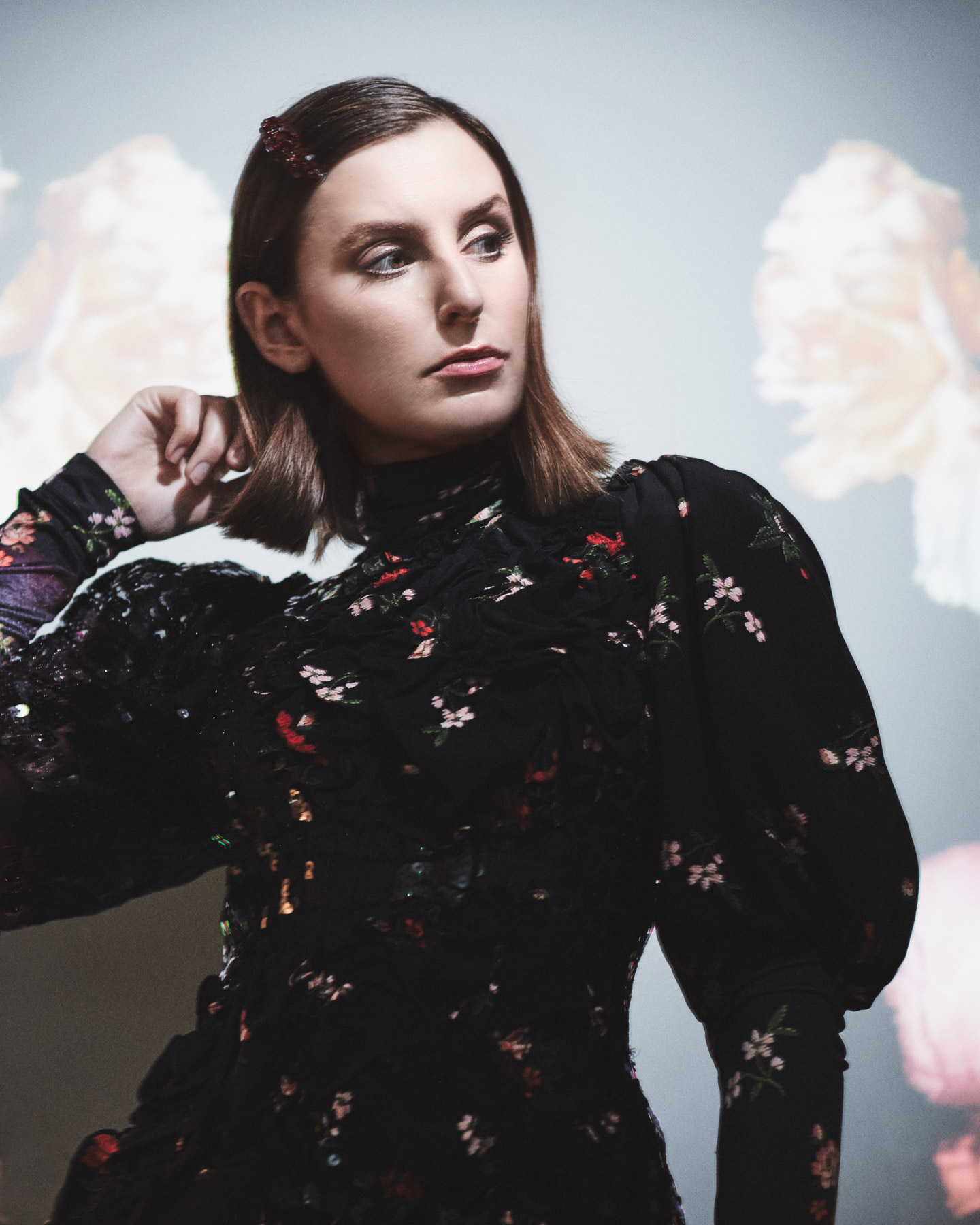 When asked to tell Phoenix readers something not many people know about her, she whispers, "Well, I can't drive a car, even though I seem to drive in every job I do. Luckily I get lots of empty roads and private land". She might need to get that licence, because with her eye for interesting projects, and Downton set to explode once again, Laura Carmichael is going places.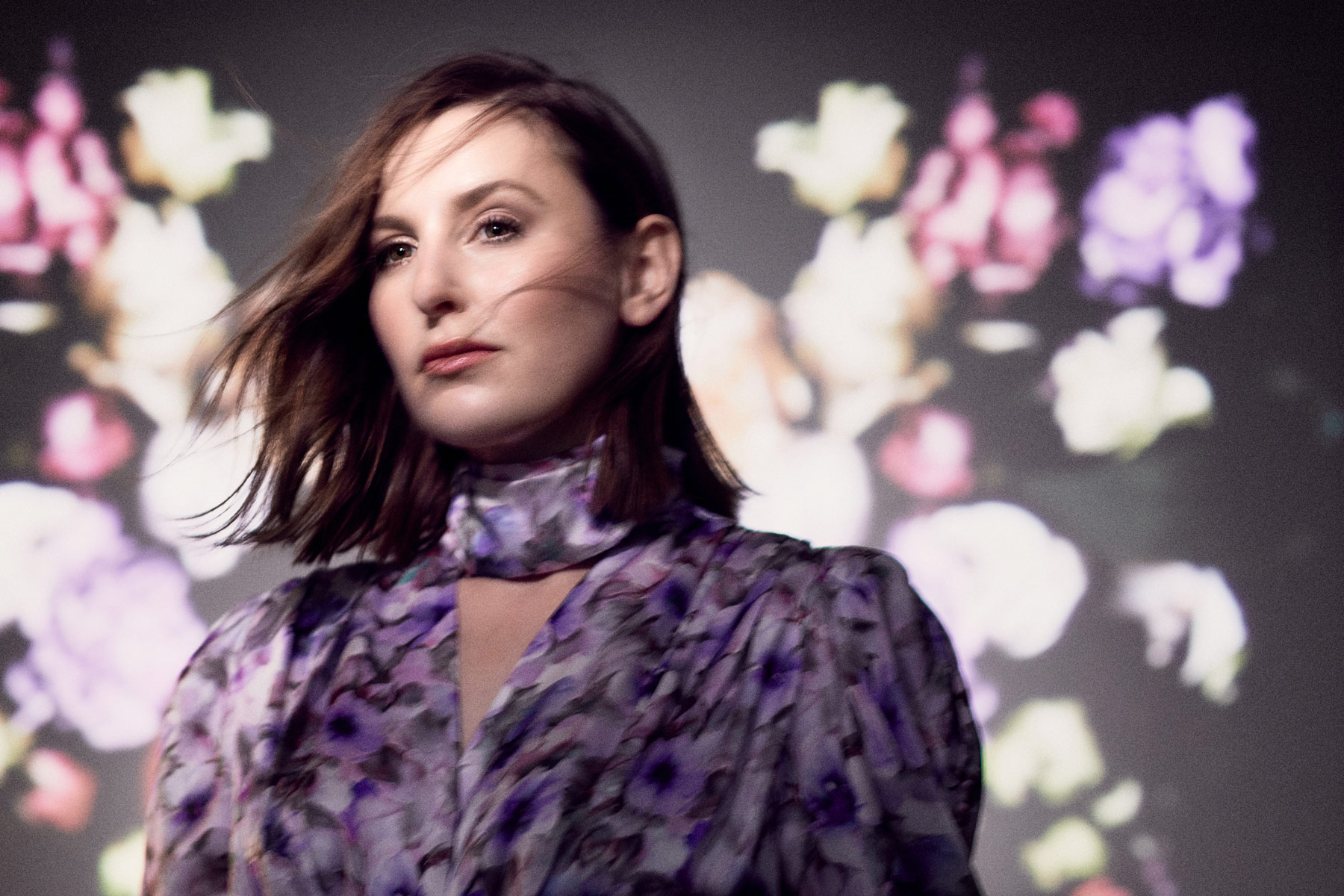 Downton Abbey is released in UK cinemas on 12th September.
Burn, Burn, Burn is available to watch on Netflix.
The Secrets She Keeps will be broadcast next year.