The make-up-artist-turned-influencer talks love, representation and reconnecting with her Thai roots
Words Joshua Haigh
Photographer Mike Blackett
Digital Fashion Director Charlotte Holt
Makeup Artist Tania Grier using Rodial Beauty
Hair Stylist Narad Kutowaroo at Carol Hayes Management
Manicurist Nichole Wells at Carol Hayes Management
Assistants Connie Ng, Haarus Shah
Over the last decade, the general consensus was that reality TV was past its heyday, now relegated to Freeview channels where it would act as little more than televisual Polyfilla for today's youth.
Big Brother's popularity had come and gone, as had its days of creating household names like Jade Goody, who arguably defined the golden age era of reality television. Even ITV's original Love Island, which aired for two brief series between 2005 and 2006, failed to capture the interest of the public.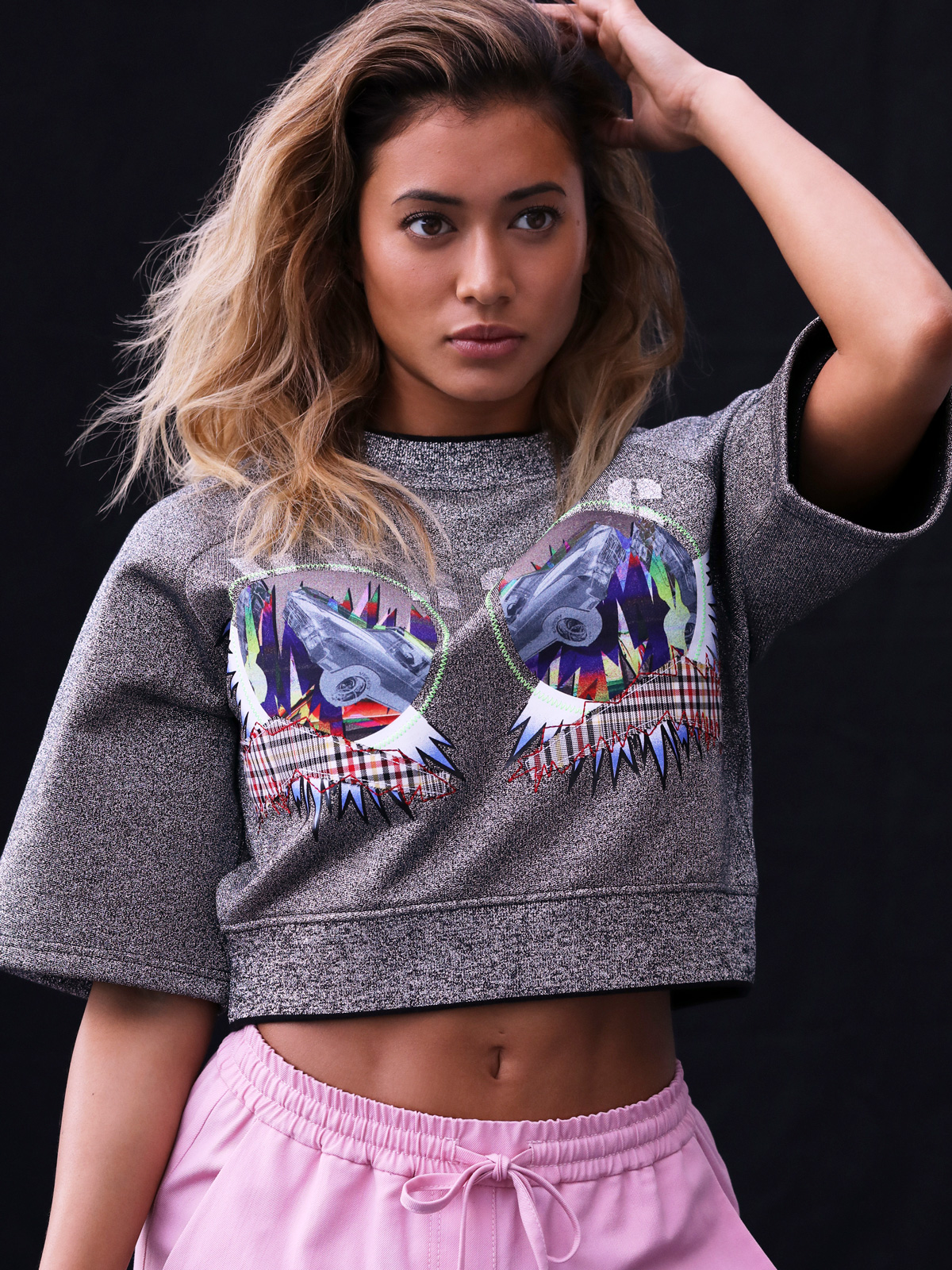 With Big Brother ratings falling to an all-time low, the announcement in 2015 that ITV was bringing back Love Island did little to excite reality show fans, who for the past decade had been subjected to the same tired format of shows like Ex on the Beach.
After a middling comeback series that suffered the same pitfalls as the first time around, something magical happened. Gone were the endless array of reality show wannabes from Essex, and instead the villa welcomed an eclectic mix of islanders from all walks of life.
Producers were no longer using the promise of sex on TV as the main selling point and instead, it became what can best be described as the dating equivalent of David Attenborough's Planet Earth. These were real (albeit improbably toned) people, living real lives, trying to find lasting love – and the ratings rose accordingly.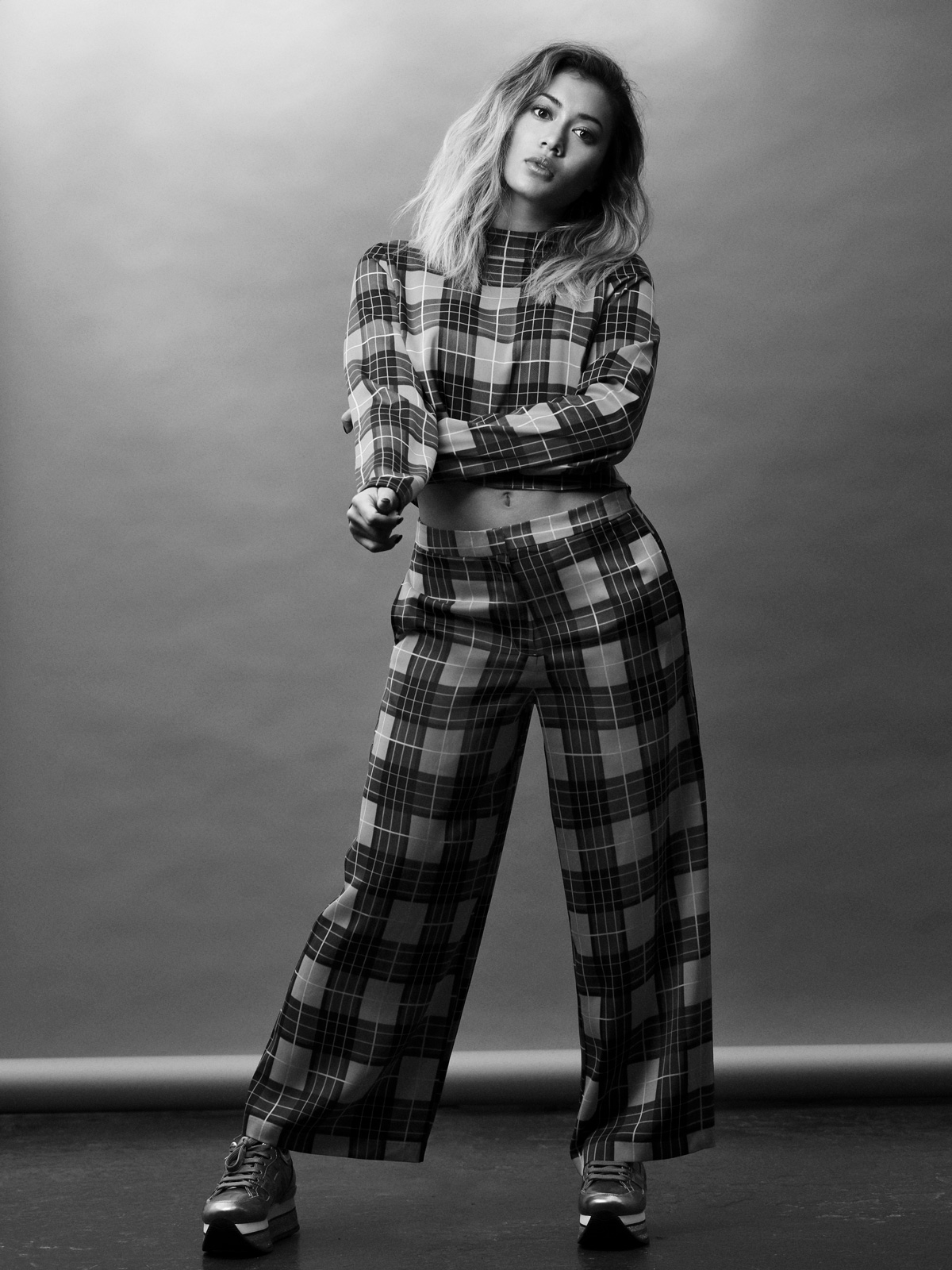 The success of 24-year-old Londoner and make-up artist Kazimir Crossley, who finished third in the series with partner sports journalist Josh Denzel, despite her late entrance to the villa, to some degree reflects the show's improved and more anthropologically-minded format. The daughter of a Thai mother and London-born father, Kaz made the conscious decision to take sex off the table before entering the villa because her mum held traditional values that she wanted to uphold. That said, she operates a strict no-judgement policy when it comes to her fellow contestants who gave into their urges.
"For me, it just wasn't something I felt like I wanted to do," explains Kaz. "But everyone is different, and there's nothing wrong with that. It's hard in there when you're with someone and you do like them, it's natural to want to take it to the next level… but I was very conscious of the cameras being there."
Much of Kaz's assurance of her principles came from an opportunity to explore her heritage in ways that she hadn't previously been able to. "I went travelling around Thailand for three months before going on the show," she says. "It was the first time I've ever been able to connect to my roots, and to be able to take that experience onto the show with me helped me represent my heritage in a way that made my mum so proud."
"It's time to give a fairer representation next year. There's a lot of pressure on younger girls and guys to look a certain type of way and with so many people watching, the show has the power to make a difference."
The natural chemistry between Kaz and Josh – who first met at Casa Amor – was apparent from the off, but the relationship was not without its peaks and troughs, most notably in the early stages, when the couple returned to the villa to face the wrath of a heartbroken Georgia Steel, who Josh had previously coupled up with.
Tensions duly escalated across the villa, and it was during this time that Kaz felt particularly aware of her actions in front of the cameras, as her follow islanders began to crack under pressure. In one particularly heated moment, 20-year-old contestant Ellie Brown called Georgia an "ugly c**t" during an uncomfortably heated row about her lack of "loyalty". Watching from the sidelines, Kaz maintained her composure.
"I never, ever forgot the cameras were there and that millions of people were watching at home," insists the ex-Islander. "I was completely conscious of every single thing that I said before I said it."
While this hyper-awareness and calm exterior helped to carry Kaz through the series unscathed, it also led her to question whether Josh's feelings towards her were genuine. "You find yourself worrying that maybe he's putting it all on for the cameras and that once you leave you'll realise it was all for the fame," she says.
Today, the couple are enjoying having the opportunity to live out their relationship organically, but aren't in any rush to move in together. "We both live in the same city, so there's no need for that yet," says Kaz. "We're enjoying taking our time and moving at our own pace. The only thing that's changed in our relationship is now there's all the outside factors involved, especially social media."
"[Megan] is trying to take away the stigma around women who embrace their sexuality, and it's such an incredible cause. It should be more balanced."
It's an apt comment in times when celebrities habitually disable comments or delete their accounts to counteract trolls, but luckily for Kaz, her social media experience has been predominantly positive. Before appearing on the show, the make-up artist was already making a name for herself on Instagram, where she would show off her skills with a palette and brush, divulging techniques she's been nurturing since she was a teen. She headed into the villa with 30,000 followers, but two months after leaving the show she's rocketed passed the million mark, and she's yet to be subjected to the darker side of the juggernaut app.
"If I'm honest, I've not really had much of that," she says. "Obviously everyone gets hate, but at this stage the majority of it has been so positive and I couldn't be more grateful for that."
One thing that did get Kaz's back up, though, was the slut-shaming culture that reared its ugly head throughout series two, with Zara Holland stripped of her Miss Great Britain title because she performed oral sex on Alex Bowen. While Alex got off lightly, Zara was ridiculed in the press and torn to shreds on social media – and Megan Barton-Hanson, who had her pick of the men and decided to test the waters, received a similar running commentary, branded with words like 'maneater' and 'slut'. Once again, Love Island became a microcosm of the dating world, rife with double-standards.
"It really annoyed me," says Kaz, her tempo changing with indignation. "There are some things that are stuck in the past, and the fact that men can get away with it just because they're men makes no sense."
Since leaving the villa Megan has become a voice for female empowerment and called for the end of the 'vilification' of women in a series of heartfelt interviews and social media posts. Kaz is keen to voice her support. "She [Megan] was such a strong person to go into that house and be herself and that's why so many people respect her, and I'm definitely one of them. She's trying to take away the stigma around women who embrace their sexuality, and it's such an incredible cause. It should be more balanced."
The series also came under criticism for a lack of diversity in all forms, from ethnicity to physicality. Viewers watched on in horror as fan-favourite Samira Mighty was friend-zoned time and again, with many claiming that the show demonstrated how tough dating can be as a black woman, and body diversity was in similarly short supply, with the producers sticking to the gym bunny prototype. Kaz sees these hallmarks as points for improvement next season.
"I would love to see LGBT+ people on the show. Imagine the powerful message it would send to the younger generation."
"It's time to give a fairer representation next year," says Kaz. "There's a lot of pressure on younger girls and guys to look a certain type of way and with so many people watching, the show has the power to make a difference."
Body diversity isn't the only area that Kaz would like to see change in. For years LGBT+ people have been exploited by TV bosses as a way of upping ratings, enticing viewers back with the tease of a gay kiss in the next episode, and extricating same-sex relationships from the 'norm' – but Kaz says that Love Island has the power to help change all that.
"I would love to see LGBT+ people on the show. Just as we're talking about different ethnicities and body weights, it would be incredible to see different sexualities in there. Imagine the powerful message it would send to the younger generation. These things take time, but I want to see it happen."
Longevity isn't easily achieved in the flash-in-the-pan landscape of reality TV, but whether her fame lasts months or decades, Kaz's main priority is making sure that her legacy is one that matters. The poise that carried her through the series holds strong today, and she's highly conscious of the spotlight on her, and the influence she has on a young generation of followers. "I just want to take full advantage of what's been afforded to me, because of this incredible opportunity I've been given to be an empowering role model for young girls," she says.
While Kaz wouldn't rule out appearing on other reality shows – in fact, the idea of being pushed to the limit on a show like I'm A Celebrity holds genuine appeal – the beauty buff hopes that it's her skills as a make-up artist that help her to forge a long and successful career path in the real world.
"I'd love to have my own makeup line in the future. It's what I've always loved doing, so that's definitely the goal for me. It's something I've thought about for a long time, and Love Island has given me the platform to be able to make it happen."
Whether she's making up faces, or changing the face of reality TV, Kaz is on an exciting trajectory – and we can't wait to see where she goes next.