Dazzling burlesque and fantastical theatre top this month's culture hitlist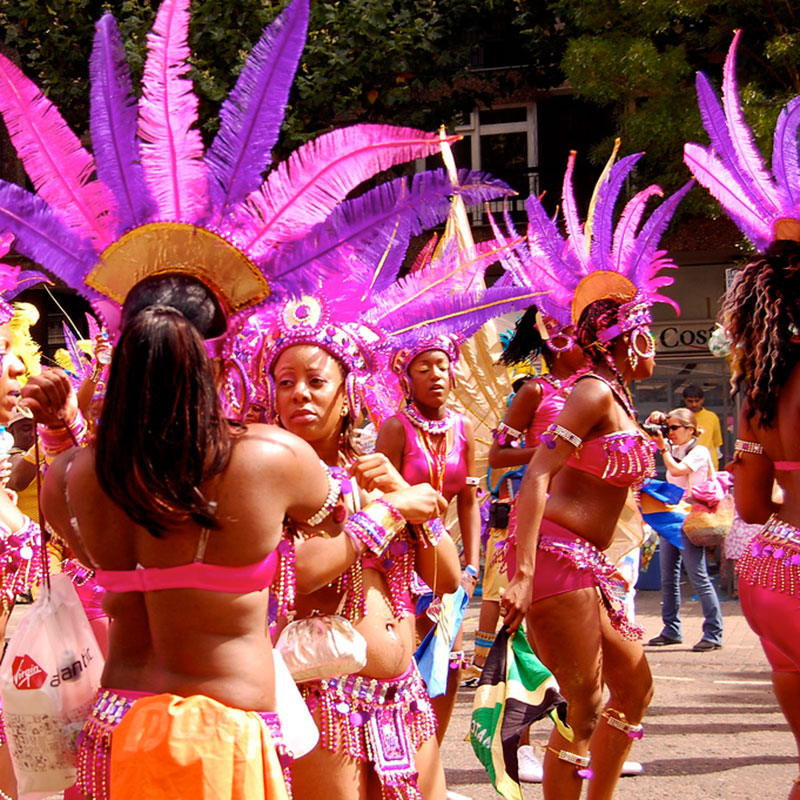 The largest celebration of Afro-Caribbean culture in the Northern Hemisphere, a day out at Notting Hill Carnival is a hell of a lot of fun. Every year, hundreds of dance clubs, schools and community groups donned their most spectacular costumes to dance in the parade that snakes through this prestigious west London neighbourhood. But it's not just the floats that are worth going along for – the general camaraderie and high spirits among revellers attract up to two million people every year; even the police have been known to get into the twerking spirit. Away from the main procession, there's a sound-system round every corner, plenty of homemade Caribbean food and enough cold tinnies to keep you suitably lubricated all day. 
26 – 27 August, Notting Hill Gate, Ladbroke Grove, Westbourne Park, Free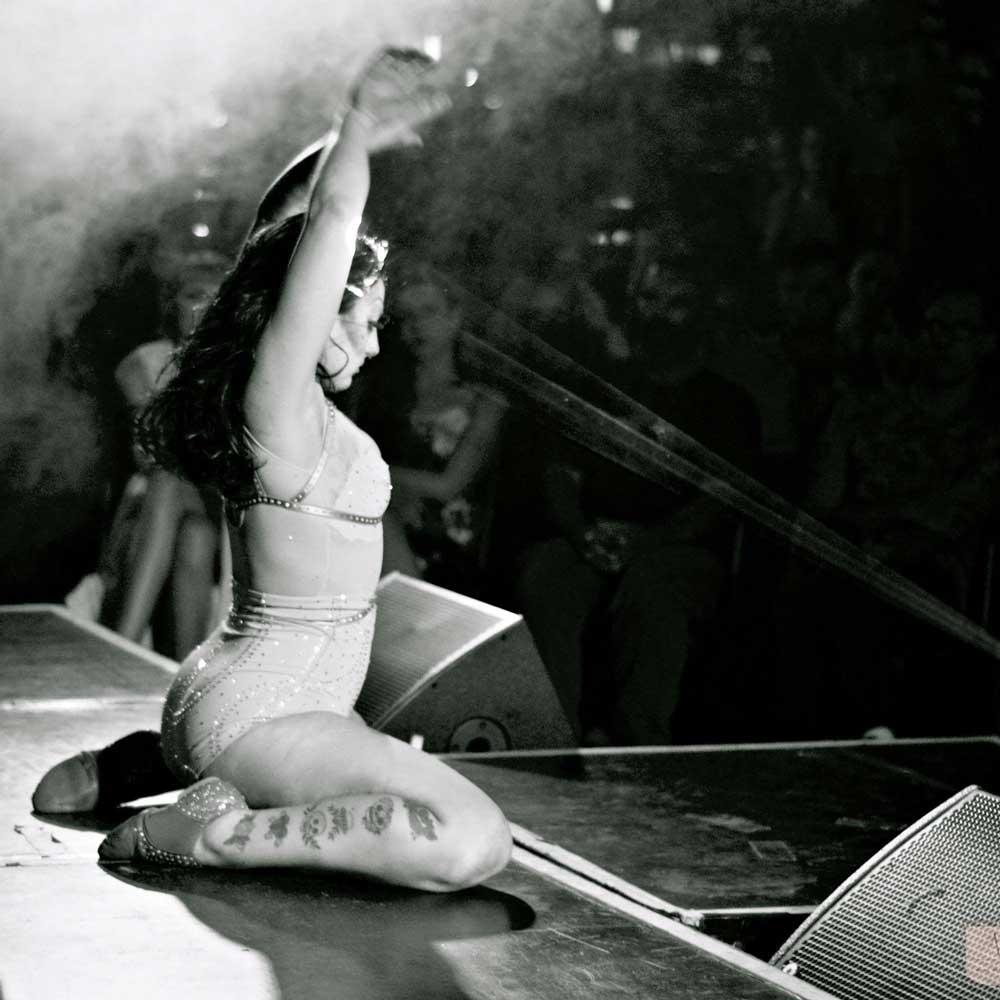 AURORA GALORE AND THE GLAMOROUS WEIRDOS
A little weirdness is no bad thing, especially when it comes with the sort of glitz and glamour provided by Aurora's troupe of brilliant misfits. We first alerted you to Southbank's special 10th Anniversary Underbelly Festival when it landed back in April, and so far it's boasted a rip-roaring line-up of circus, cabaret, comedy and burlesque. Aurora Galore is an award-winning amalgamation of all four, internationally recognised for equal doses of professionalism and pith. Returning to the big-top Wonderland tent just along from the big purple cow, a line up of as-yet-to-be-announced special guests promise to up the ante (if that's even possible) for the exclusive one-night-only run. Contains fire, flashing lights and explicit content, obviously.
19th June – 10th August 2018, Underbelly Festival, from £14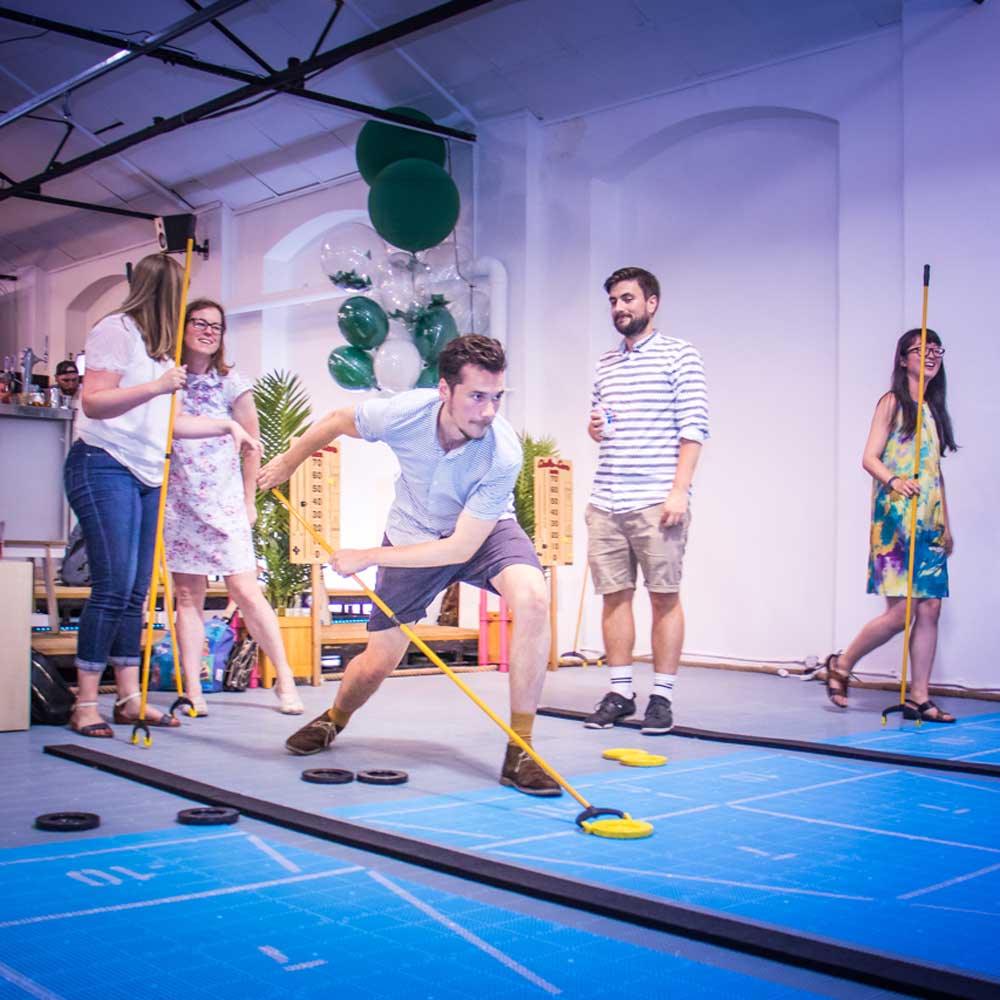 If you thought London had just about covered all basis when it comes to in-bar gaming, with ping-pong, pétanque and its numerous incarnations of mini-golf, then think again. Not content with the mainstays on offer, London Shuffle Club will be opening the doors to its first ever permanent premises in a disused industrial space in Shoreditch (where else?), offering wood-fired pizzas and an eclectic cocktail list to go with your shuffleboard fun. The lingo might be tricky to get your head around ('tang' and 'biscuit' remind us of old uni mates, not legit sporting terms) but we promise it's about to blow your competitive mojo through the roof, in a good way. If you're a sore loser, there's live music and rotating guest brews available to keep you distracted.
Shoreditch, £20 – £40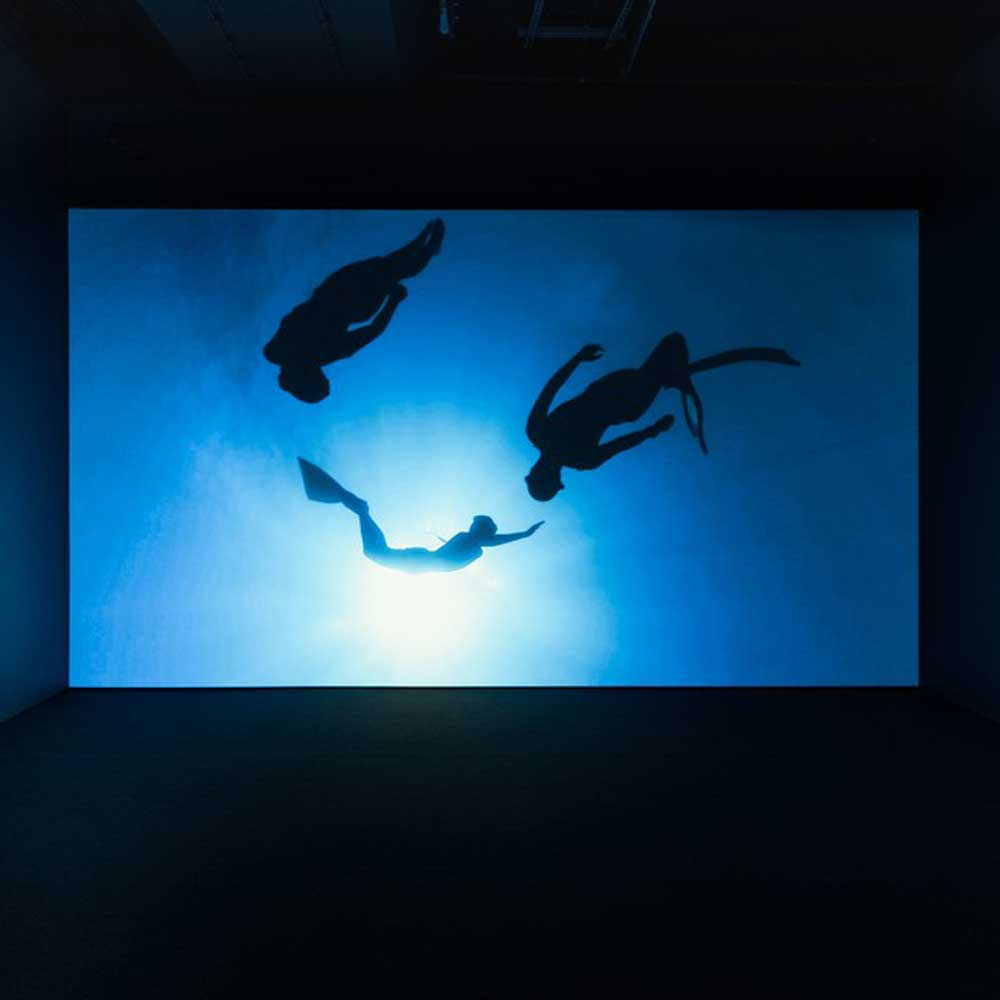 SOMEWHERE IN BETWEEN: WHERE SCIENCE MEETS ART
For a rather nondescript building in a nondescript part of town, The Wellcome Collection has earned a reputation for hosting some of the most thought-provoking, boundary-pushing shows of the last few years – and no boundary is quite so worth challenging as the malleable line between art and science. This four-part exhibition, curated by Laurie Britton Newall, sees established artists collaborate with researchers to explore some of the most controversial medical matters today. From a physiological standpoint, free-diving at the depths shown in Martina Amati's video installation should be impossible, but the visuals are undeniably mesmerising. And John Walter's Alien Sex Club looks at the most deadly virus of the 80s through a strictly contemporary lens, with light installations, collage, and spatial reimaginings.
 Until August 27th, Euston, Free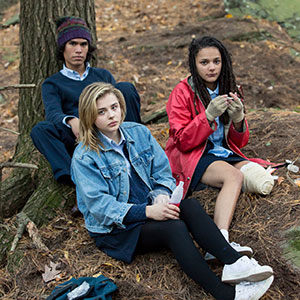 THE MISEDUCATION OF CAMERON POST
It's had a great run, but this month might be the last chance of 2018 to don your sunnies and watch a favourite film on some of London's most loved rooftops. Initially from the States, the Rooftop Film Club is well-versed in entertaining Londoners at altitude with iconic cinema classics and recent releases. For August, they're hosting a special Women in Film series, curated by up-and-coming director Desiree Akhavan – whose latest project, The Miseducation of Cameron Post, will be screening at the Bussey Building outpost on the 14th along with a Q&A. The season kicks off with 90s cult classic Death Becomes Her with Meryl Streep and Goldie Hawn, and also features acclaimed director Katheryn Bigalow's scathing commentary on toxic masculinity in Point Break.
Throughout August, Bussey Building, from £15.95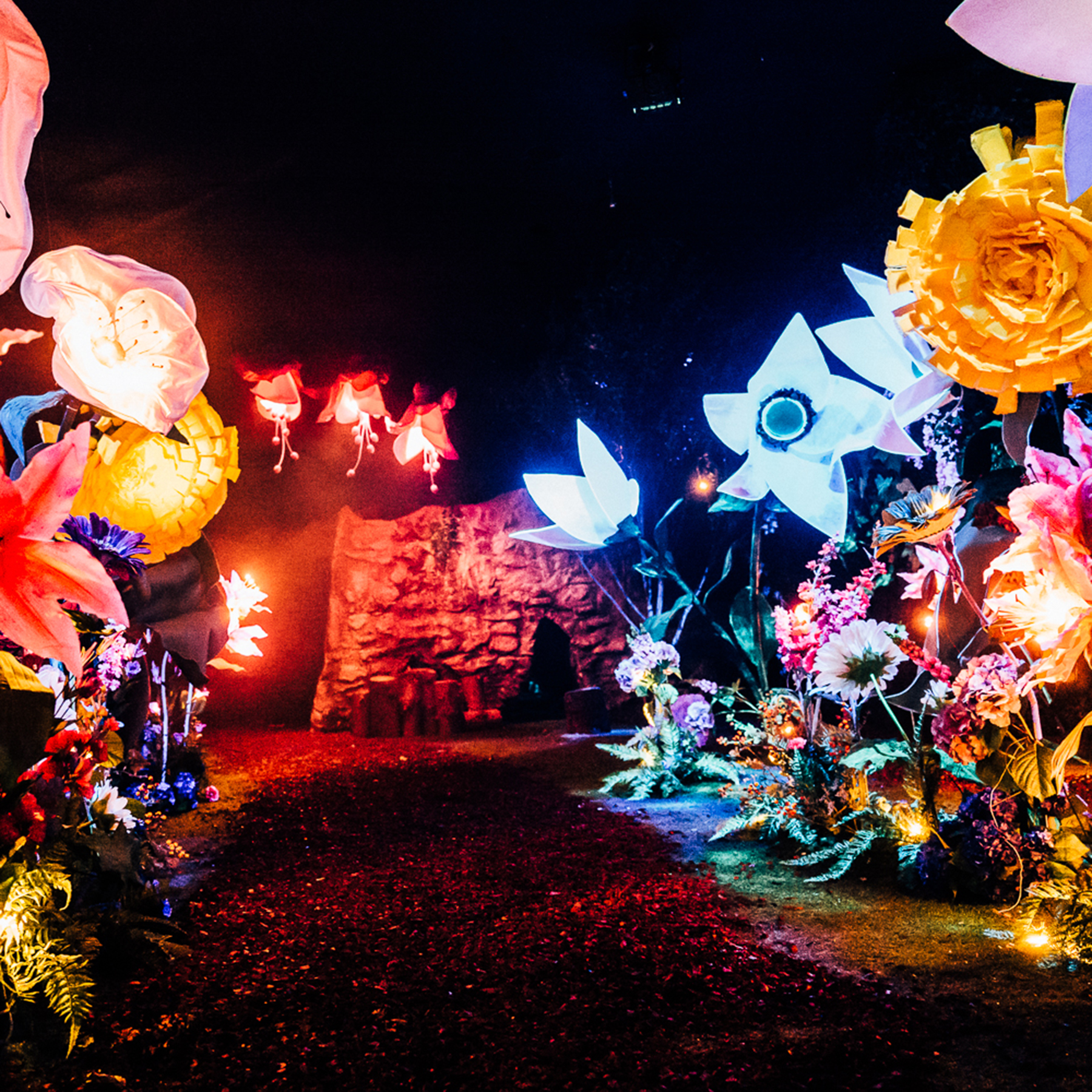 SOUNDS AND SORCERY AT THE VAULTS
The Walt Disney of yore may be nothing more than folklore for today's digitized youth, so it's big news that arts and culture hub The Vaults are dedicating their next large scale show to revisiting the iconic Disney debut. Inspired by the first feature-length colour film, featuring everyone's favourite mouse, the magical realm of Fantasia is reimagined in The Vaults' many tunnels and warrens, with elaborate immersive set design and stirring classical music. Grab your headphones from the entrance and be transported through the many magical landscapes of the 1940's classic, from prehistoric wastelands to fairy-peppered forests. Wonderful for all ages, the grown up appeal skyrockets thanks to the venue's eclectic bars.
July 3rd – September 30th, Underneath Waterloo station in London at The Vaults, £27.50 – £59.75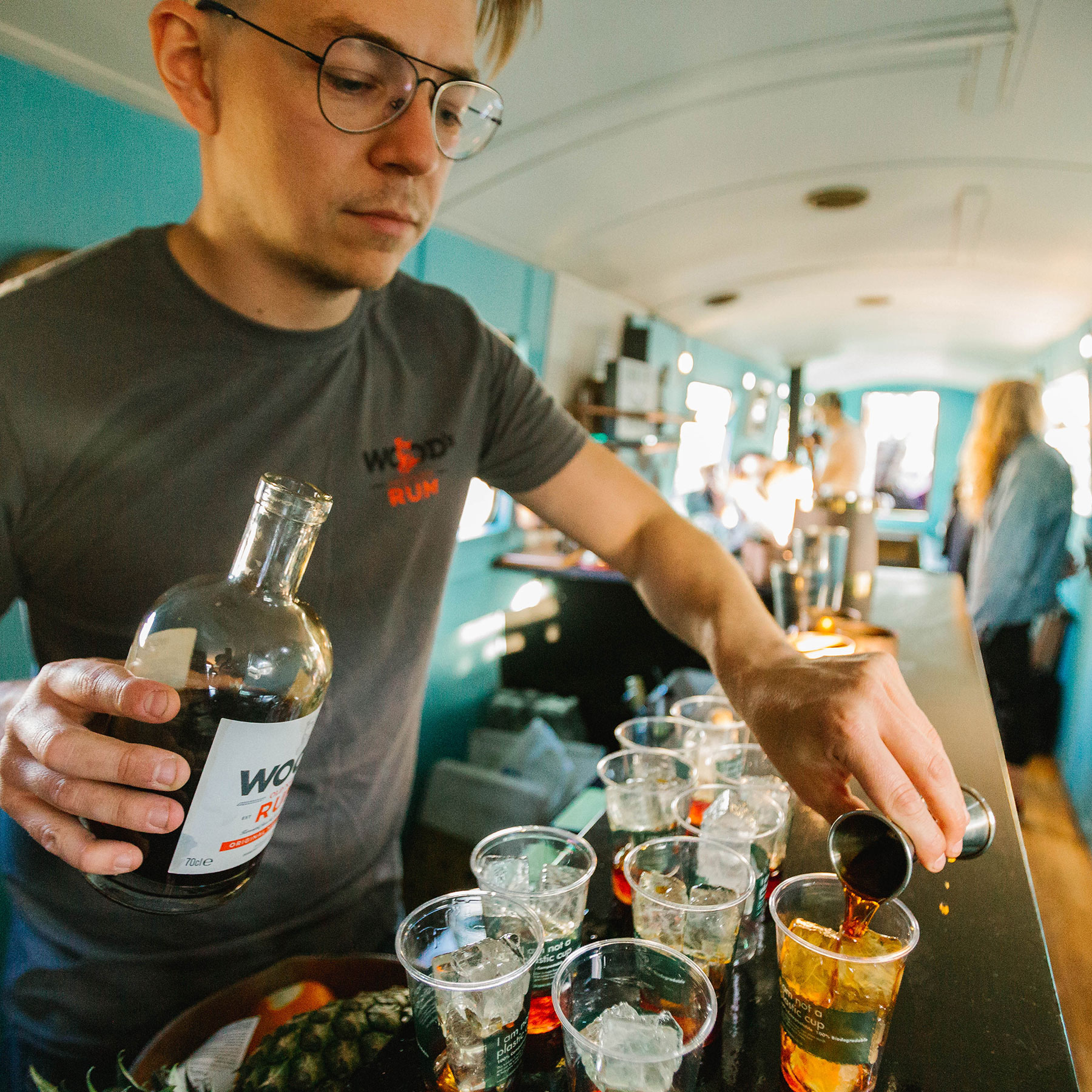 WOODS NAVY RUM BOAT CANAL CRUISES
Sun-soaked rooftops aren't the only way to enjoy the good weather (and enjoy we must, since the Great British Summer is fleeting at best). This month you can take a trip on Woods Navy Rum's very own little canal boat through the winding waterways of north London, whilst sipping on some signature cocktails made with award-winning dark rum. It's mooring at Granary Square throughout August, so book yourself onto a special hour long canal cruise before stepping back onto solid land to enjoy more of the sweet stuff. An IG wet dream.
2nd July – 27th August, Goods Way, £15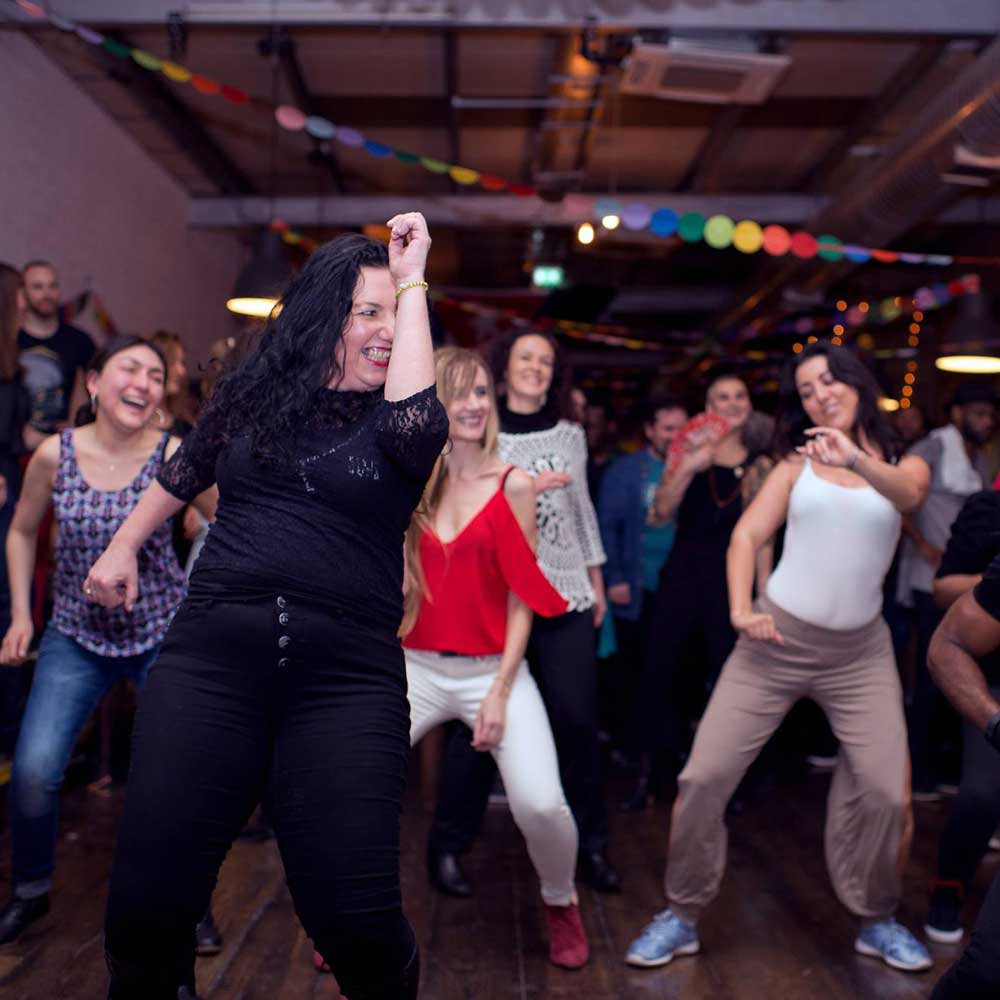 FORRO BRAZILIAN NIGHTS AT JUJU'S BAR AND STAGE
A far cry from the Chelsea hotspot of the same name, Juju's – in Brick Lane's Old Truman Brewery – hosts a celebration of South American arts and culture this summer. A cracking line-up includes live jazz lates and a multi-sensory photography show – plus, every Wednesday you'll be able to lose yourself in a sea of slinky bodies at the Forro Brazilian Dance Nights. Originating in the north of Brazil, Forro incorporates a number of dance styles and musical signatures guaranteed to shake up our stiff British limbs. With esteemed percussionists Sambroso Sambroso at the helm, you won't be able to keep your feet from moving.
Every Wednesday, Hanbury Street, £5 – £8
TRUE COLOURS AT NEWPORT STREET GALLERY
The echoing industrial spaces of Vauxhall's Newport Street Gallery work best as a backdrop for vivid brights and contemporary sculpture – which is perhaps no surprise when you consider it's the home of Damien Hirst's private collection of art. Next to grace the bright white walls are the colourful works of Helen Beard, Sadie Laska and Boo Saville: three emerging artists all dedicated to exploring the possibilities of colour. Float through Sadie Laska's dream-like sequences of water-colour and collages of recycled waste materials, evoking the 'rebellious post-Pop New York' aesthetic. Helen Beard's vivid blocking at first looks to be an abstract interlocking of shape and colour, but on closer inspection depicts graphic sexual encounters.
6th June – 9th September, Lambeth, Free