Don't be dazzled by Damien Hirst; Venice has native emerging talent, too
La Dolce Vita – the concept of the beautiful life – is synonymous with Italy. The promise of drinking fine wine, eating handmade pasta, and viewing masterpieces beneath golden sun attracts thousands of tourists to Italian shores every month – and Venice is one of its most popular hotspots. Every two years however, la dolce vita becomes la vita folle as 'La Serenissima' is flooded with international creatives destined for the Biennale.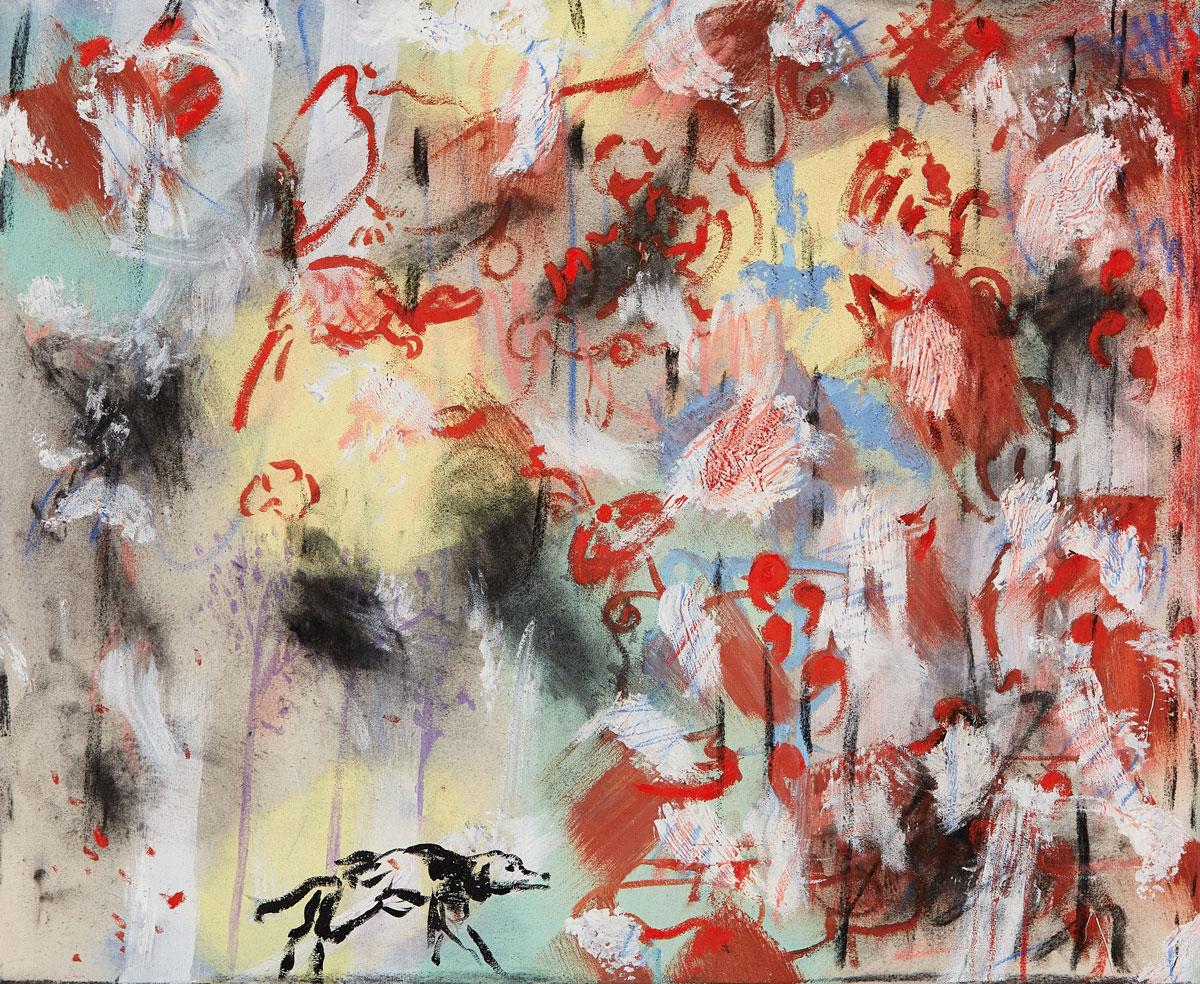 Parrots and Magpies, Sofia Silva
The press always go wild for the Biennale cocktail of art, dance, opera, theatre and film, and this year is no exception. But after a few days of overloading on culture and aperol spritz (strictly to keep energy levels up, of course) I got to thinking: what is Venice beyond the Biennale? The festival happens only once every two years, but hundreds of young contemporary artists graduate every year from the Accademia di Belle Arti di Venezia and Universita IUAV di Venezia (The Department of Visual Arts). When Biennale comes, Venice's resident artists power the Pavillions – as docents, assistants, enthusiasts, even gondola drivers. In the meantime, however, they still produce great art.
"We know the Venetian institutions," says Sofia Silva, an artist and writer who studied in Venice and divides her time between London and Florence. "The Guggenheim, Fondazione Giorgio Cini, Fondazione Querini Stampalia, Fondazione Prada, Fondazione Pinault, Fondazione Vedova, Musei Civici Veneziani. They all do a lot for the city. But there is something beneath the surface to be found. This year has been special because of Philip Guston at the Gallerie dell'Accademia. Venice really needed him. A lot of people didn't know anything about him. Italy still has to discover many great masters acknowledged anywhere else."
Christmas Donut, Thomas Braida
So although this year's Biennale is admittedly fantastic – in particular the Pavilions from Nigeria, South Africa and independent artist Shezad Dawood – its splendours should not detract art lovers from seeking out the work of contemporary Venetians. And Thomas Braida, Lucia Veronesi and Maria Morganti are three to watch.
Braida is at the crux of a resurgent interest in figurative painting in Italy.  Fighe di Legno (2015) nods beautifully to the masters housed in the museums and great churches of Venice, and it's wonderful to see the classic form find new life in the work of a 35-year-old.
Veronesi, as well as creating moving works in collage and video, also runs a not-for-profit space called Spazia Punch in the Giudecca region of the city – a testament to the need for emerging artists in Venice to have a space to exhibit, explore and engage with each other. Her own work seems to mirror this social dynamic – in some of her most memorable pieces, small cardboard sets provide spaces for a cast of magazine cut-outs to interact.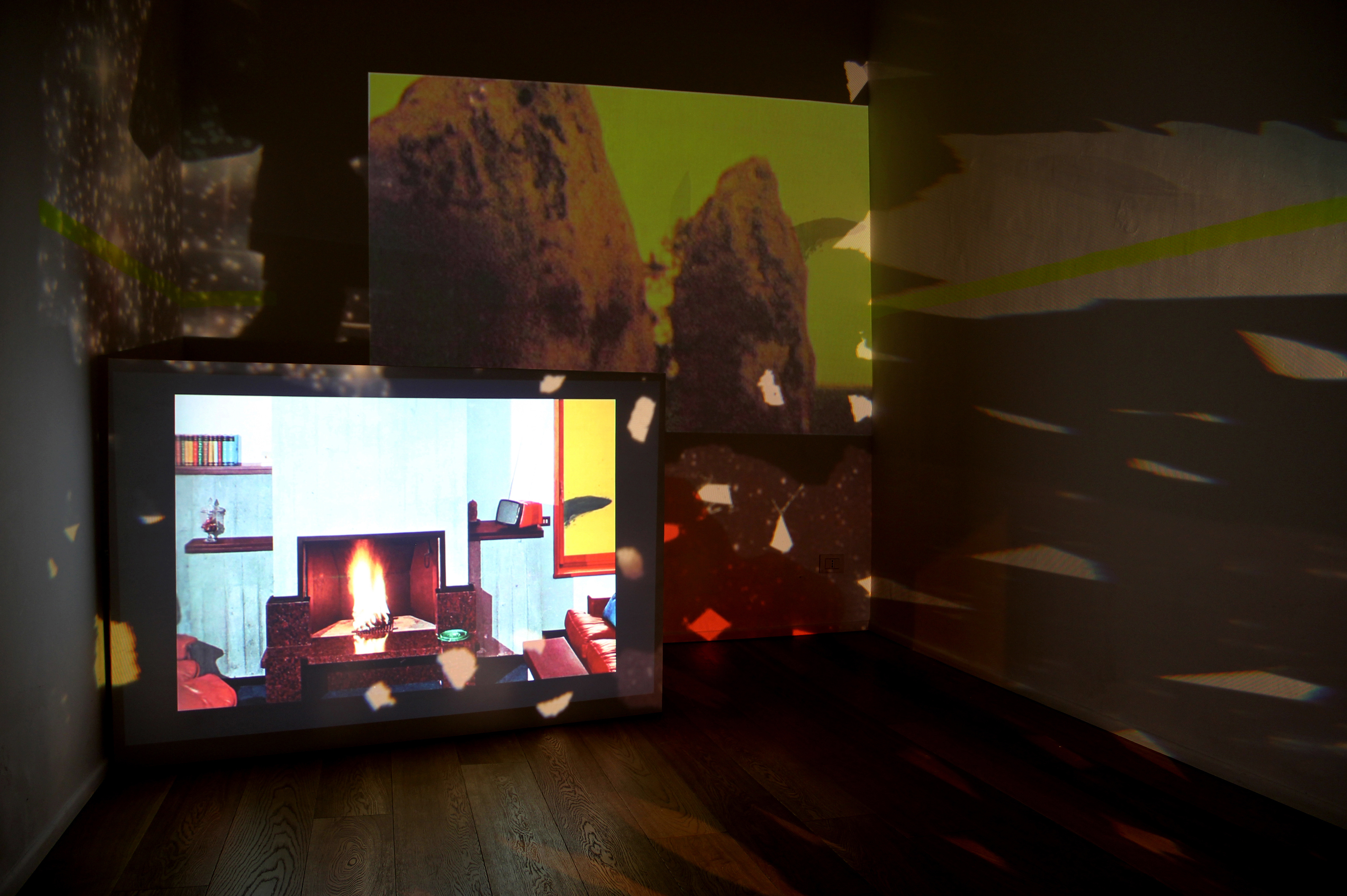 Morganti, on the other hand, embraces colour as an existential experience. Visually, her works look like monochromatic canvases, such as the ones that can be seen in Peggy Guggenheim's open house museum on the canal close by, But her approach to colour as tangible, multilayered matter seems to reflect the vibrancy and tactility of Venice's characters, landscape and food.
Of course, Venice has its issues. Over breakfast, the concierge of our hotel, The Danielli, explained the recent protests by Venetians against the ever growing number of cruise ships taking over the canal, bullying the gondolas, vaparettos (water buses) and canal taxis. It seemed almost too serendipitious that we were awoken by the sound of a giant cruise ship entering the canal, temporarily casting a very real but also symbolic shadow. Then on our final day, we witnessed an almost instantaneous shut down of the city upon weather reports of an impending high tide. "Good studio spaces are rare and sometimes expensive," Silva admits. "Also – the high water doesn't help." Much like the American Dream, the idea is enchanting but the gold veneer disappears the longer you stay.
But the art is always beautiful. And it goes much deeper than just the Biennale.