The LGBTQ activist starts her day with pancakes at Lagari and spends sunny weekends lakeside at Krumme Lanke See
Sky Deep is the kind of multi-disciplinarian whose CV gives other portfolio careerists cold sweats. The Berlin-based filmmaker, producer and prominent LGBTQ+ activist – whose film Enactone has aired at queer film festivals including Glasgow's SQIFF and Lisbon's Queer Lisboa – also moonlights as a DJ, musician, and live performance artist. Having just scooped an award at the PorYes (that's the Feminist Porn awards, to the uninitiated), she's now curating a series of workshops focusing on identity politics and self-therapy through film-making.
Impressive, yes, but in Sky's world, we're barely skimming the surface.
The Berliner lived in NYC and LA before relocating to techno's motherland, although her live DJ sets – a heady, turbo-charged mix of breaks, tech beats and funky G-house – still take her around the globe. It was in New York that she first became immersed in house music, but her influences are eclectic, spanning guitar, hip-hop MCing and songwriting. In 2012 she went on to launch her own independent record label, Reveller Records – which strives to deliver vital social messages through a diverse roster of producers, performer and visual artists.
These days, when Sky isn't busy art-directing Berlin's SchwuZ nightclub's new lesbian party, you can find her curating Reclaim the Beats Festival – a celebration of the LGBT community and people of colour in the music industry – or plugging the work of female electronic and digital artists through the female:pressure collective. We caught up with the dynamic multi-talent to discover the Berlin locations that have captured her imagination and shaped her world.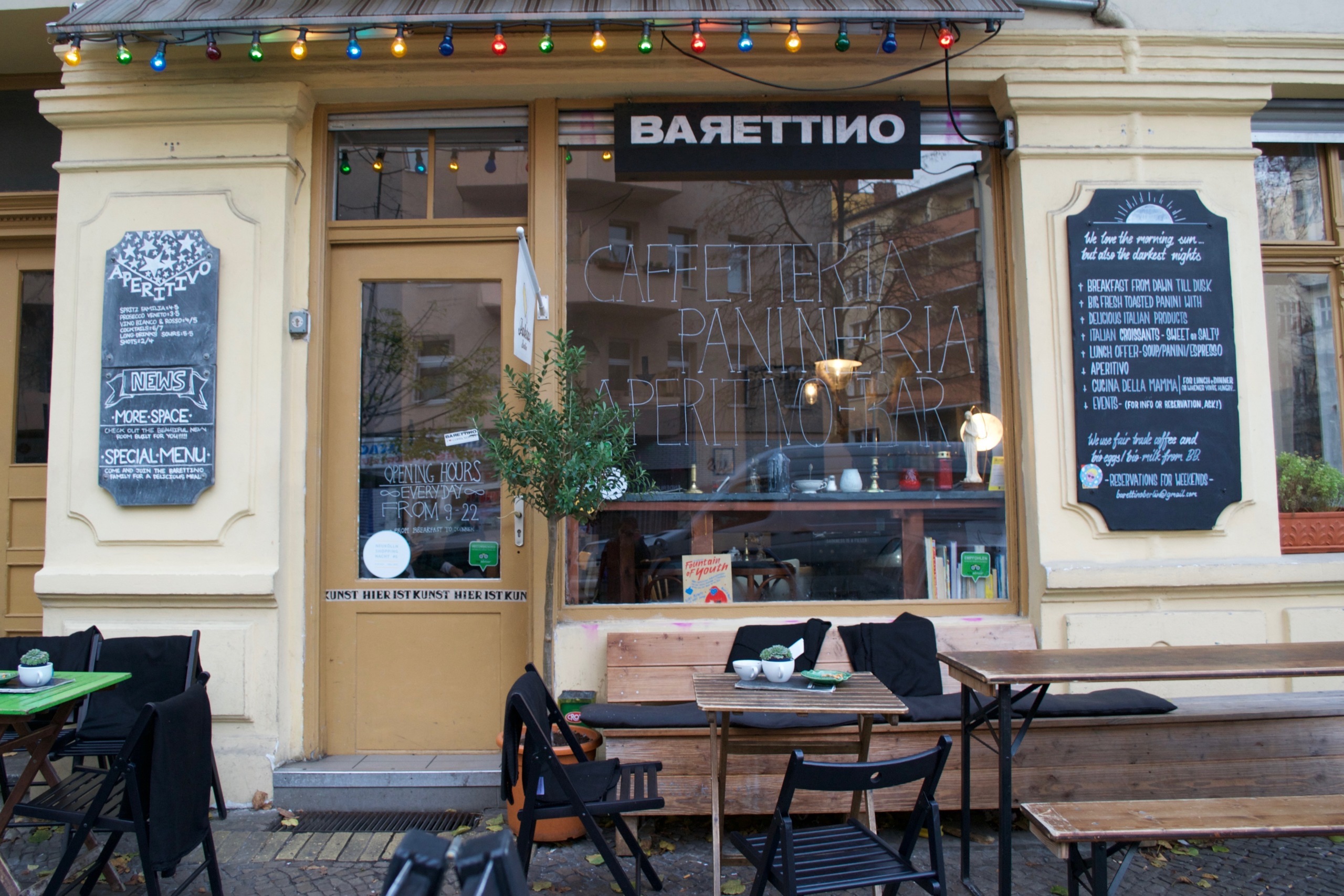 Although I've been living in Berlin for three years, I'm still not fully over the culture shock. Sometimes I really miss the feeling of my regular neighbourhood spots in NYC. I feel so lucky that I've chanced upon Barettino in the Neukölln section of Berlin. Since I work from home a lot, I often need a friendly place with delicious food options and a great atmosphere to set up meetings for lunch or coffee. Other times I just need a cure for my cabin fever, when I start feeling too isolated. For me the perfect option is this super cute and friendly cafe. It's perfect for any time of day, serving quality Italian menu options for breakfast, lunch and dinner. Oh, and if you just want a quick snack or a glass of wine, their selection is lovely and affordable.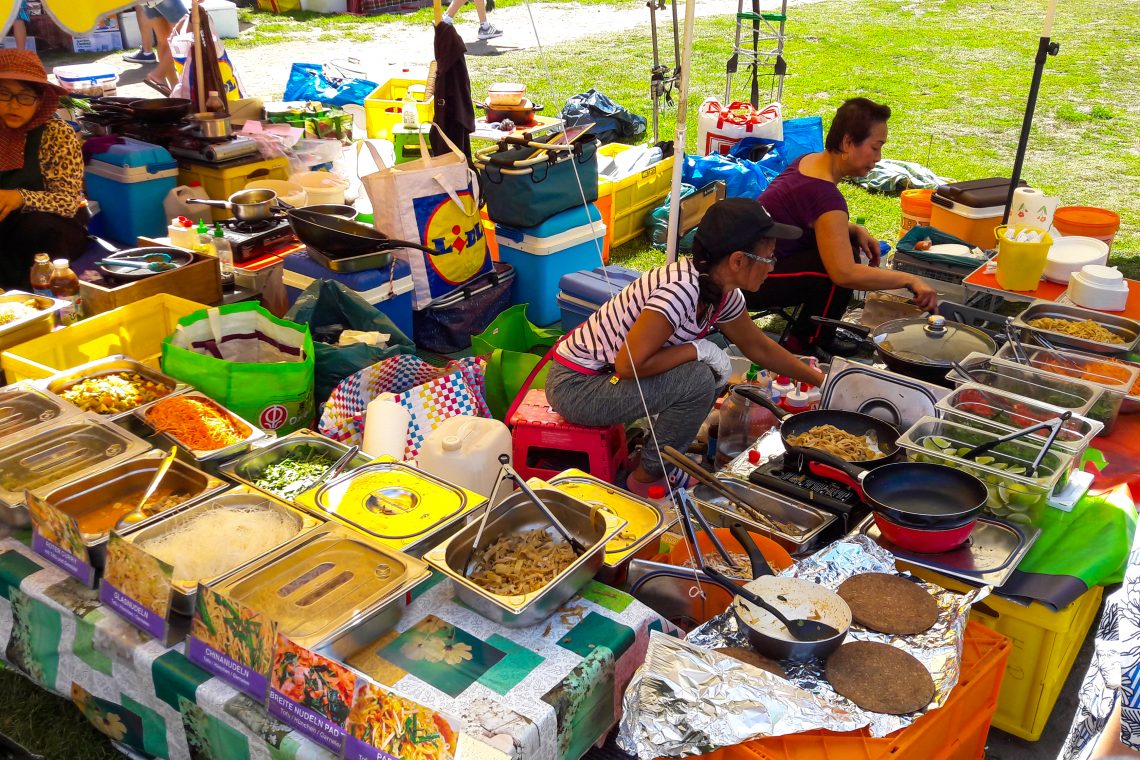 I've been invited by various friends to hangouts and celebrations in a section of Preussenpark that – during the summer season – is transformed into Thai Park. The first time I went here, a new buddy and I were looking for a place to grab a bite on a Sunday afternoon. He asked if I liked Thai food and I was very excited because – although I've yet to visit Thailand – I grew to love the local Thai food restaurants while living in Los Angeles. He kind of laughed at me when I said that. He was like, "but have you had the truly authentic version? If not, then you're missing out, follow me!" And so I followed him. This place is so cool, with several individual vendors who cook food for you on the spot. One of my favourite things is the papaya salad but there are also loads of hot options, desserts and tropical-style cocktails to spruce up the party. Then everyone lies out on blankets in the park. It's so perfect on great weather days.
Source: Karl-Marx-Allee (Berlin) | © Jean-Pierre Dalbéra / Flickr
This might be the biggest second hand shop that I've ever seen, and the options are super, with really low prices. In New York I thought that Beacon's Closet was the answer to all my thrifty prayers, but when I saw Humana with its four floors of affordable vintage majesty, I freaked out. Me and my boo are obsessed. This place finally made me more optimistic about finding second hand gems within one store visit, because I'm really not the type to go to several stores in a day. I like to get in and get out! And that totally happens at this place. Plus, because Germany and Europe are older than the U.S. when it comes to fashion and electronics, older vintage items are more commonplace here, so you can find amazing vintage things much more cheaply.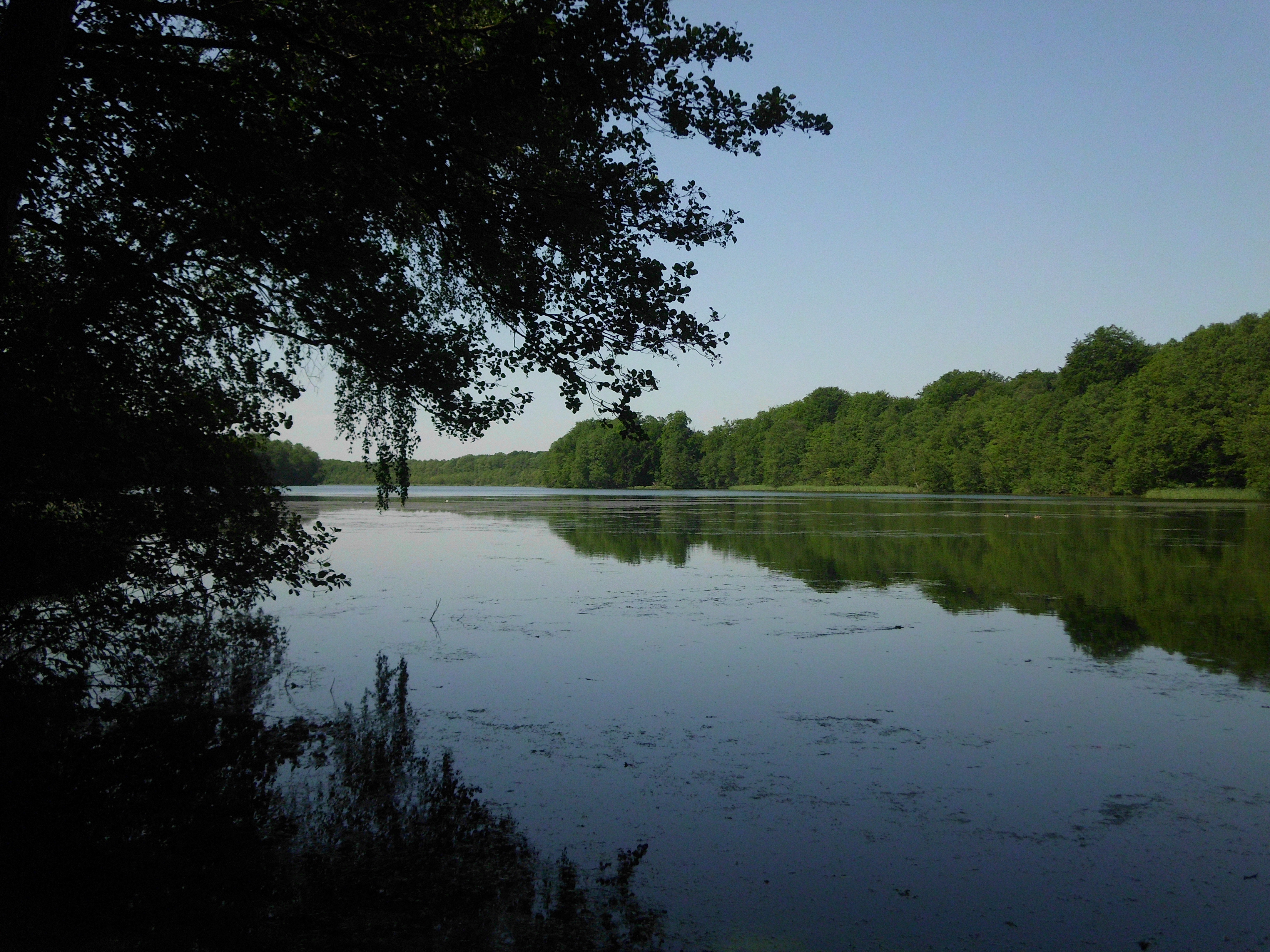 Unlike in Los Angeles, sunshine in Berlin is hard to come for most of the year. There tend to be a lot of cloudy and overcast days. People. Lose. Their. Minds when there is a forecast of sun! They take the day off and run outside, aiming to have a full day at the lake if possible. I'm still getting used to the idea of lakes. They are very different than my beach experiences. Instead of sand, there's usually mud and grass and trees on the bank near the water. There's also various critters – frogs, ants, bees, and so on. I've tried about five different lakes in Berlin so far and I must say that Krumme Lanke See is my current favourite. It's not only beautiful but has comfortable, naturally-built ledges that allow for sitting upright if I want, with minimal bugs and enough trees for shade from the sun. Lots of sporty people go swimming, jogging and biking here. It takes a bit of effort to get there, but I prefer that to the more accessible lakes that are packed with people. I lean toward a more quiet and isolated getaway from the city, and Krumme Lanke covers all my needs.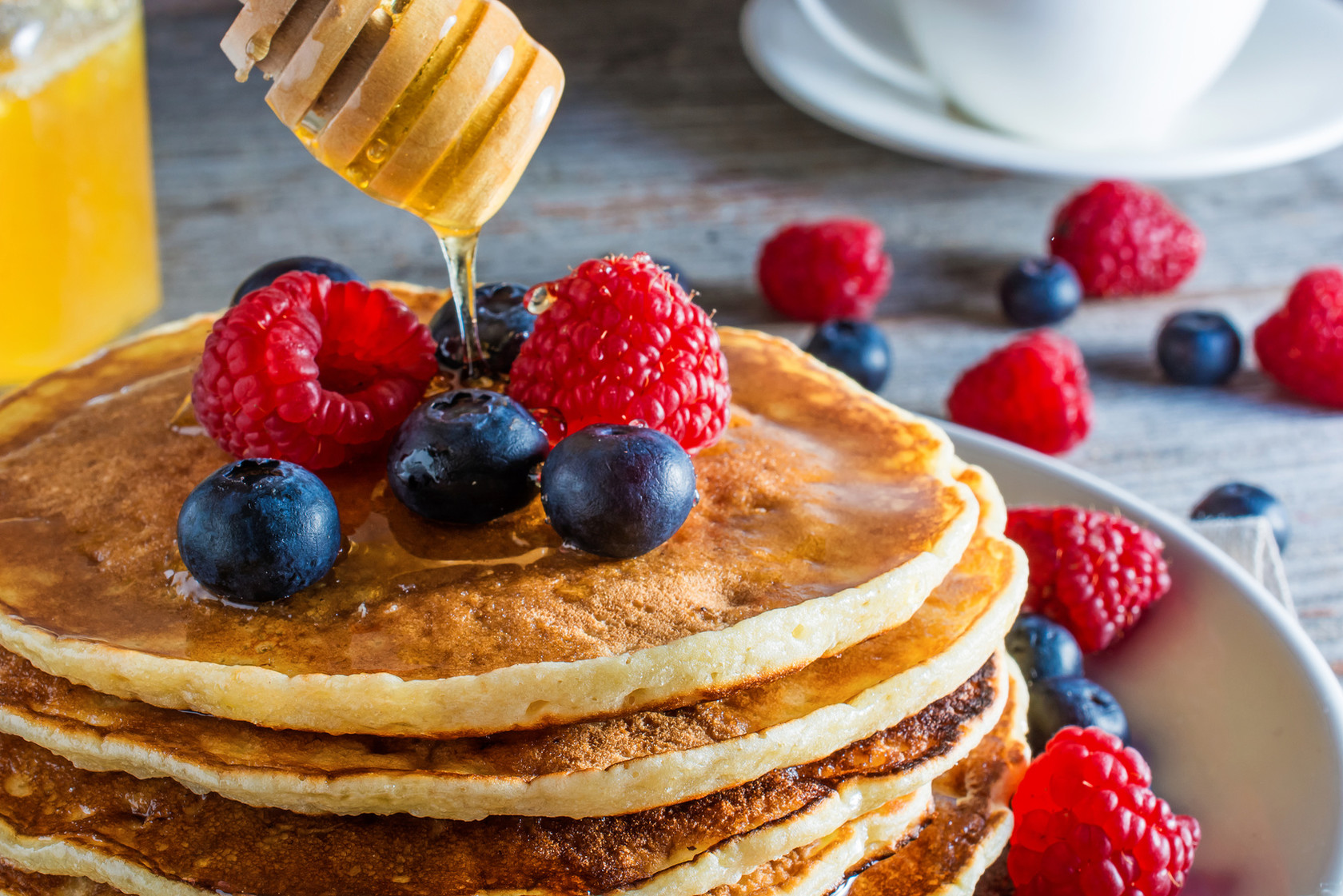 When I'm craving an American-style breakfast, there's this cute little restaurant in Neukölln that serves pancake breakfasts and other yummy menu items on weekends. The staff are really nice and the place has a cosy, homely vibe, with indoor and outdoor tables. I always walk away absolutely stuffed and with a smile – when I need comfort food, this is my go-to. I haven't yet gone on a weeknight, but apparently they have small neighbourhood shows, comedy and open mic nights during the week. Good vibes all round!
Listen to Sky Deep's latest EP, Time & Space Pt. 2, here.