Shop for heritage textiles in Africa's largest open air market, then take a quiet moment beneath Holy Trinity Cathedral's copper-domed roof
With Fashion Week sashaying over the horizon, it's easy to get swept up in the tide of runway imagery rushing into our inboxes and social media feeds from the fashion capitals – but there's an abundance of new-season wardrobe inspiration to be found elsewhere. Rene Macdonald, Creative Director of luxury West London womenswear design house Lisou, is on a stellar trajectory, having carved herself a niche with her beautifully cut silk shirts influenced by African heritage and global travel. The designer has lived all over Africa and frequently combines elements of Tanzanian street art with European silhouettes, donating a proportion of the proceeds from each sale to helping young Africans with medical or educational needs. Here she talks us through her favourite bits of the bustling metropolis of Addis Ababa, capital of Ethiopia.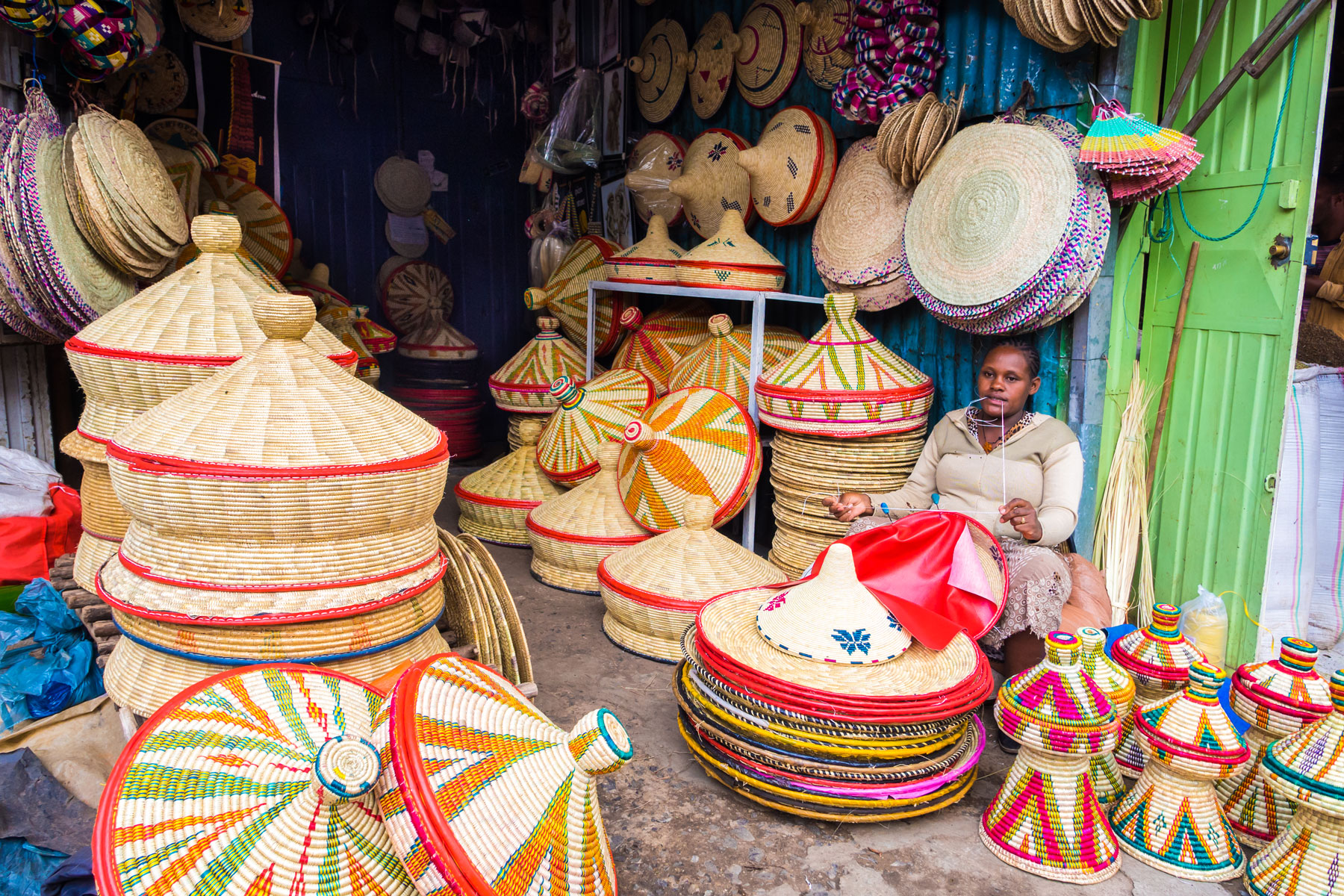 Mercato claims to be the largest open air market in Africa and it certainly is huge! I have great memories of visits there with my mother. It is said that anything and everything can be found in Mercato, from beautiful fabrics, arts and crafts, jewellery and spices amongst many other things. Go prepared to barter and deal with the hordes of locals who descend on the market daily.
Kidist Selassie is also known as Holy Trinity Cathedral. It's a neo-baroque architectural landmark clearly identified by its copper-domed roof. The building is well worth a visit for a sight of the burial place of Emperor Haile Selassie as well as the typically Ethiopian religious iconography.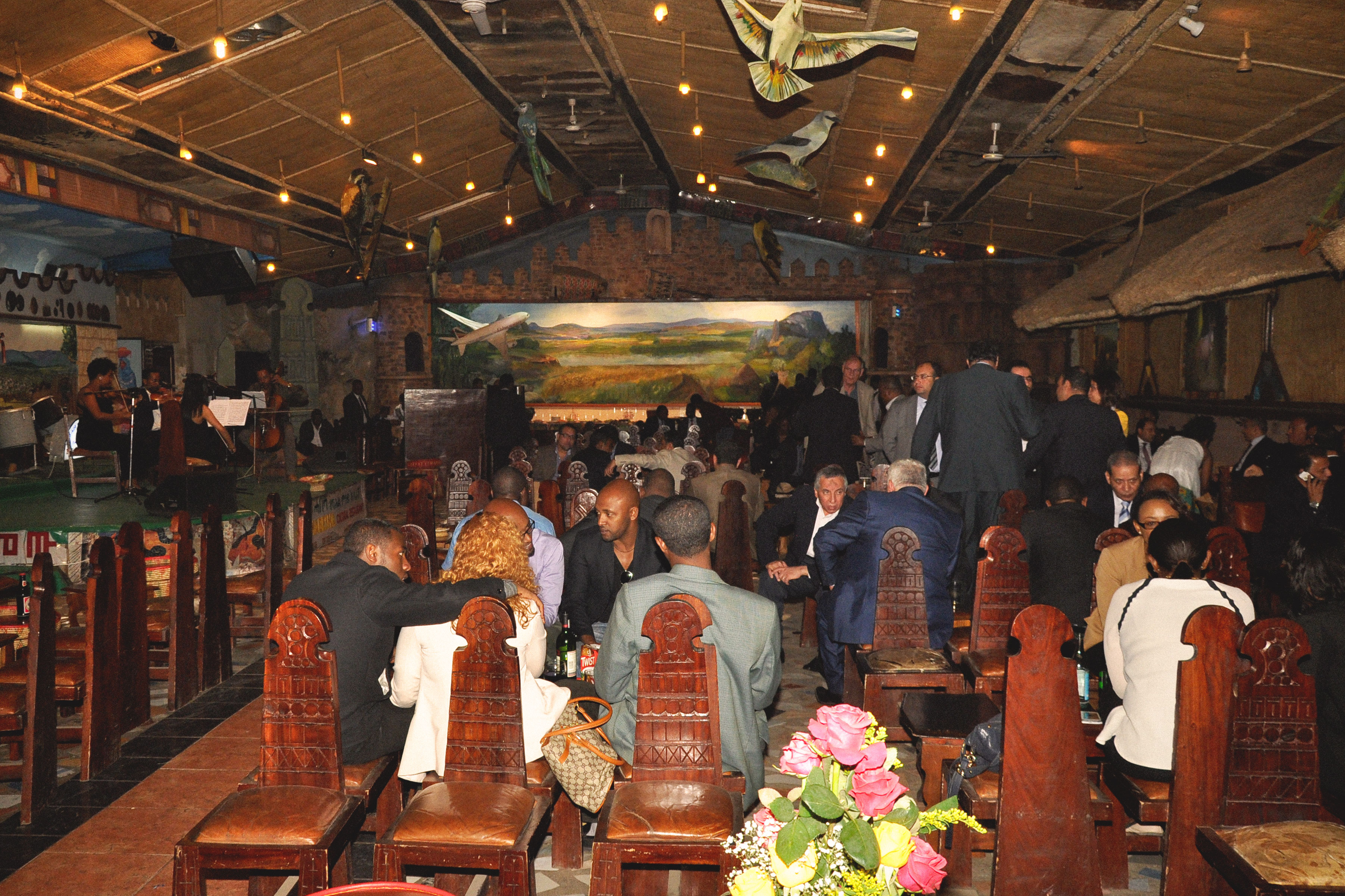 Ethiopian food Habesha 2000
No trip to Addis Ababa would be complete without a visit to an Ethiopian restaurant. There are many to chose from, all serving the traditional injera (a pancake made with teff flour) and doro wat (a spicy chicken stew) but be prepared, Ethiopians love their berbere (chillies)! My favourite Ethiopian restaurant would have to be Habesha 2000 where you can enjoy delicious traditional cuisine as well as experiencing Ethiopian music and dancing.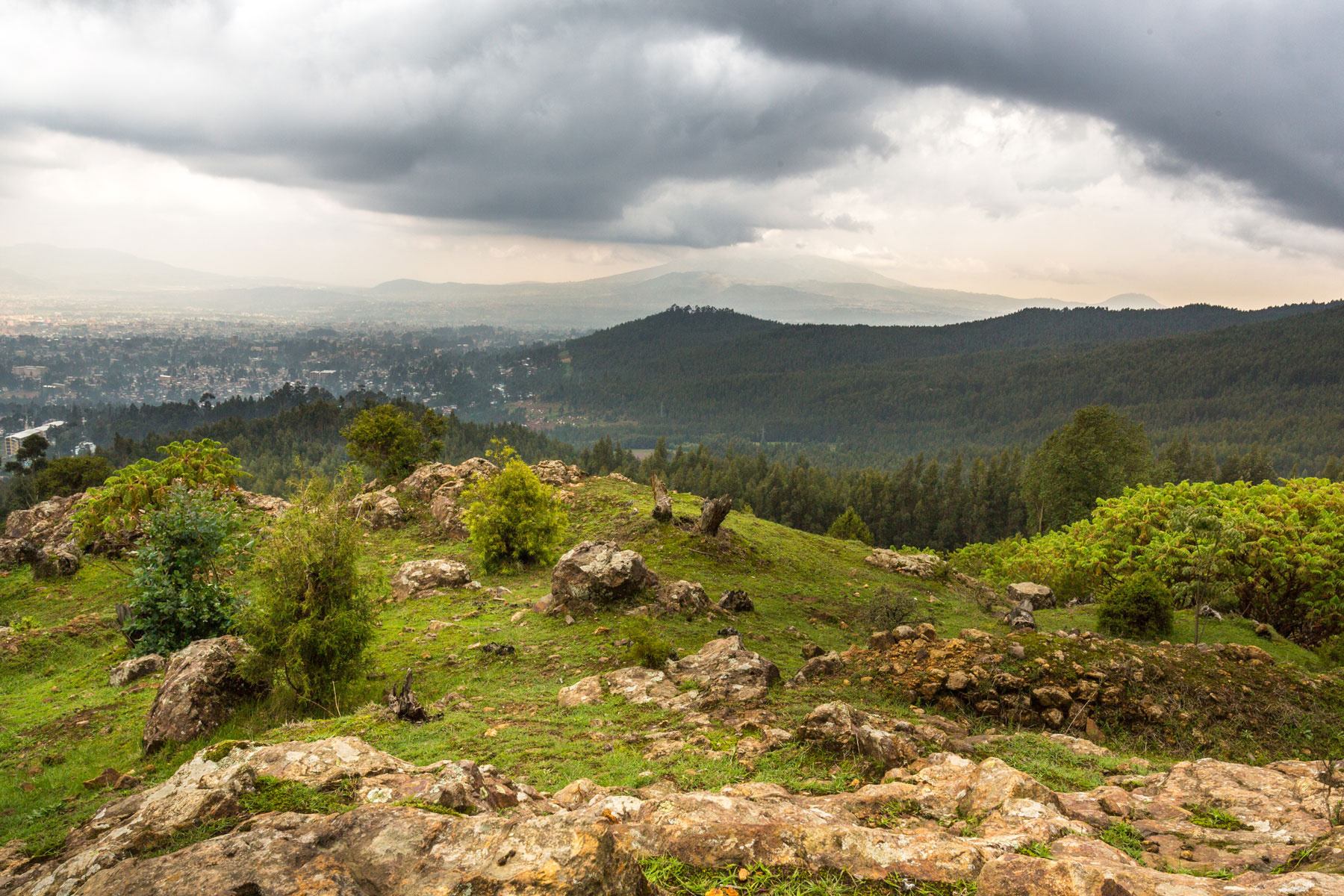 Addis Ababa lies in rolling hills, 2,355m above sea level. In fact, many visitors take time to adjust to the altitude. The magical Entoto Hills are worth a visit if only for the stunning views of the city and the aromatic scent of the eucalyptus trees that cover the area. It's also the place where many Ethiopian athletes train – which frankly goes some way to explaining their excellent performances on the track!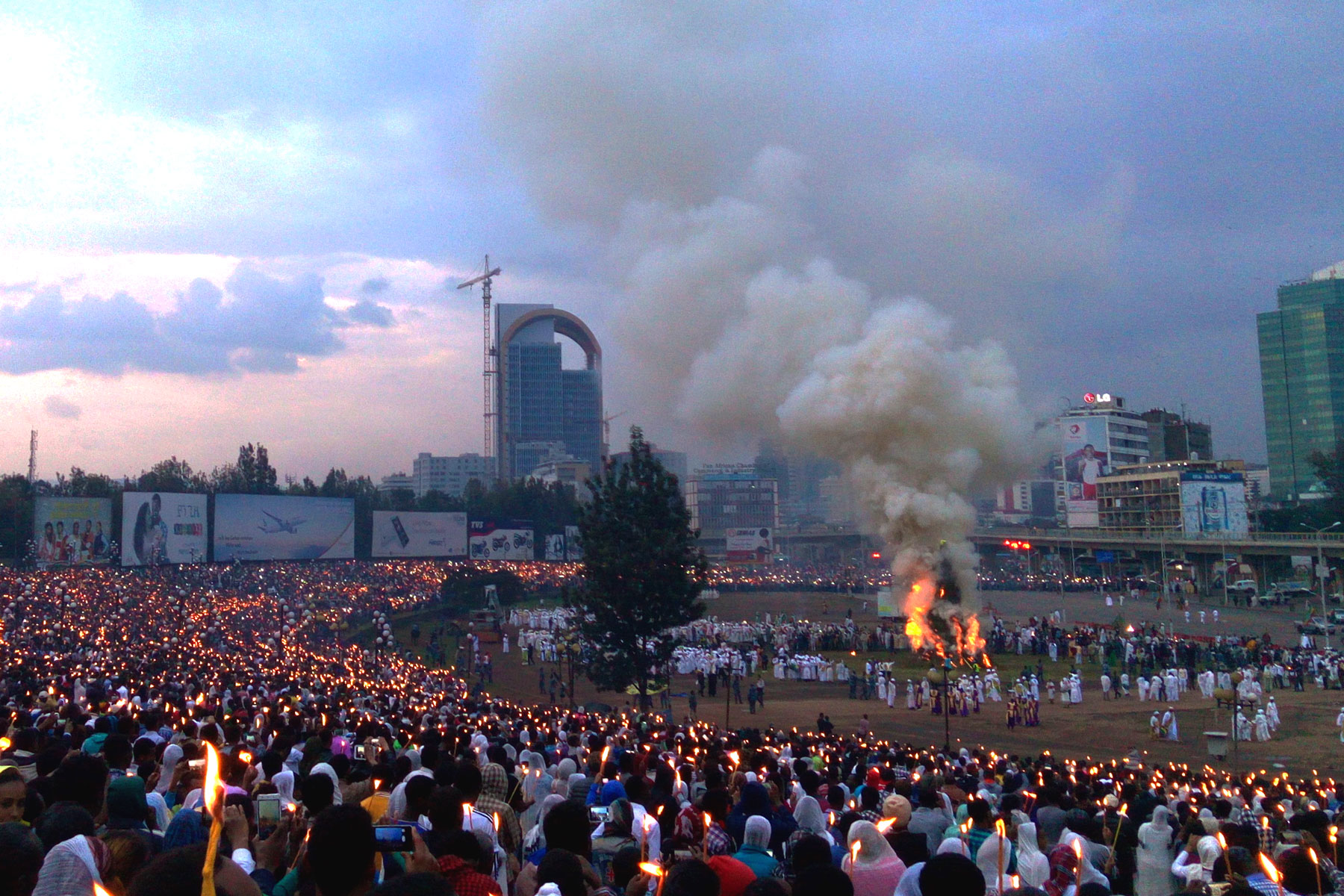 Meskel Square is a large, imposing square in Addis. Local joggers like to gather here for a daily run so if, like me, you're a runner this is the place to be. In September the Square is transformed by the Meskel celebrations into a sea of white as one of the most spectacular religious processions observed by the Ethiopian orthodox faith takes place. As well as the hordes all dressed in their finest white robes, the priests carry exquisite multi-coloured embroidered umbrellas and religious icons. It is truly an extraordinary sight.