"Being the cultural ideal of beauty is a power trip. It's a dangerous drug, and I don't want to get high like that anymore."
Words Cecilia Mezzi
Photographer Simon Melber
Makeup Artist Christabel Draffin
Hair Stylist Carlyn Griscti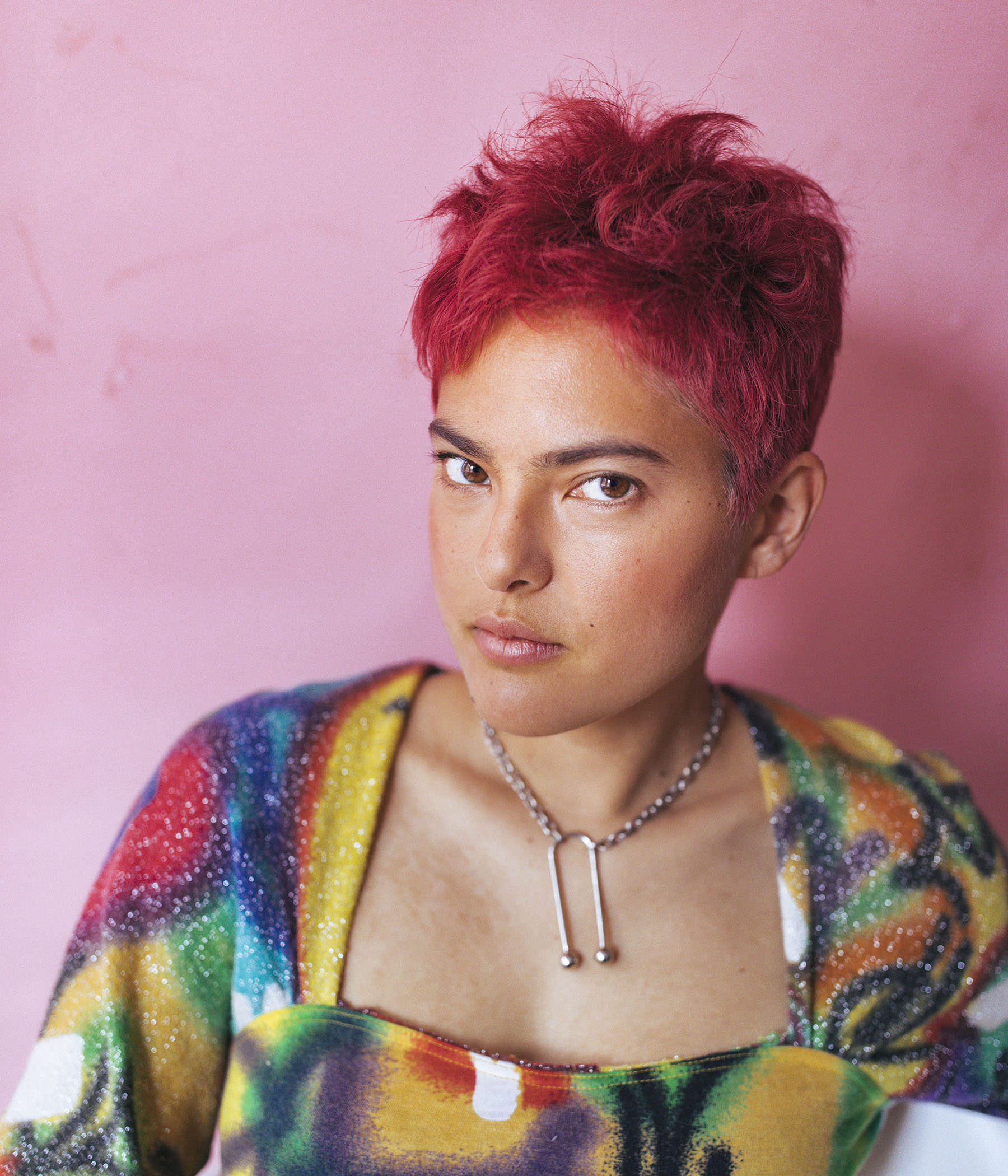 Miya Folick doesn't hesitate in delivering a strong femi-political message. While the LA-based singer-songwriter's track 'Deadbody' tackled sexual assault, her latest single 'Malibu Barbie' is about the exploration of what it means to be a woman – in particular "a longing for an ideal", and in her own words, "realising that I can go to an extreme in pursuit of physical perfection, look around, and realise that I haven't changed. I am still longing and seeking something more. Who I am is not a place at which I can arrive."
The LA prodigy, whose eclectic style and superb acoustics remind us of talents such as Anna Calvi and St. Vincent, famously found her bandmates by using Tinder. Later, she released her debut album 'Premonitions' to high praise from the likes of Stereogum, The 405, NME, The Guardian and more. She recently played her first headline show in London, after performing at All Points East Festival in London's Victoria Park, headlined by The Strokes. We caught up with her at PHOENIX studios to talk touring, beauty as a power trip, and her Buddhist upbringing.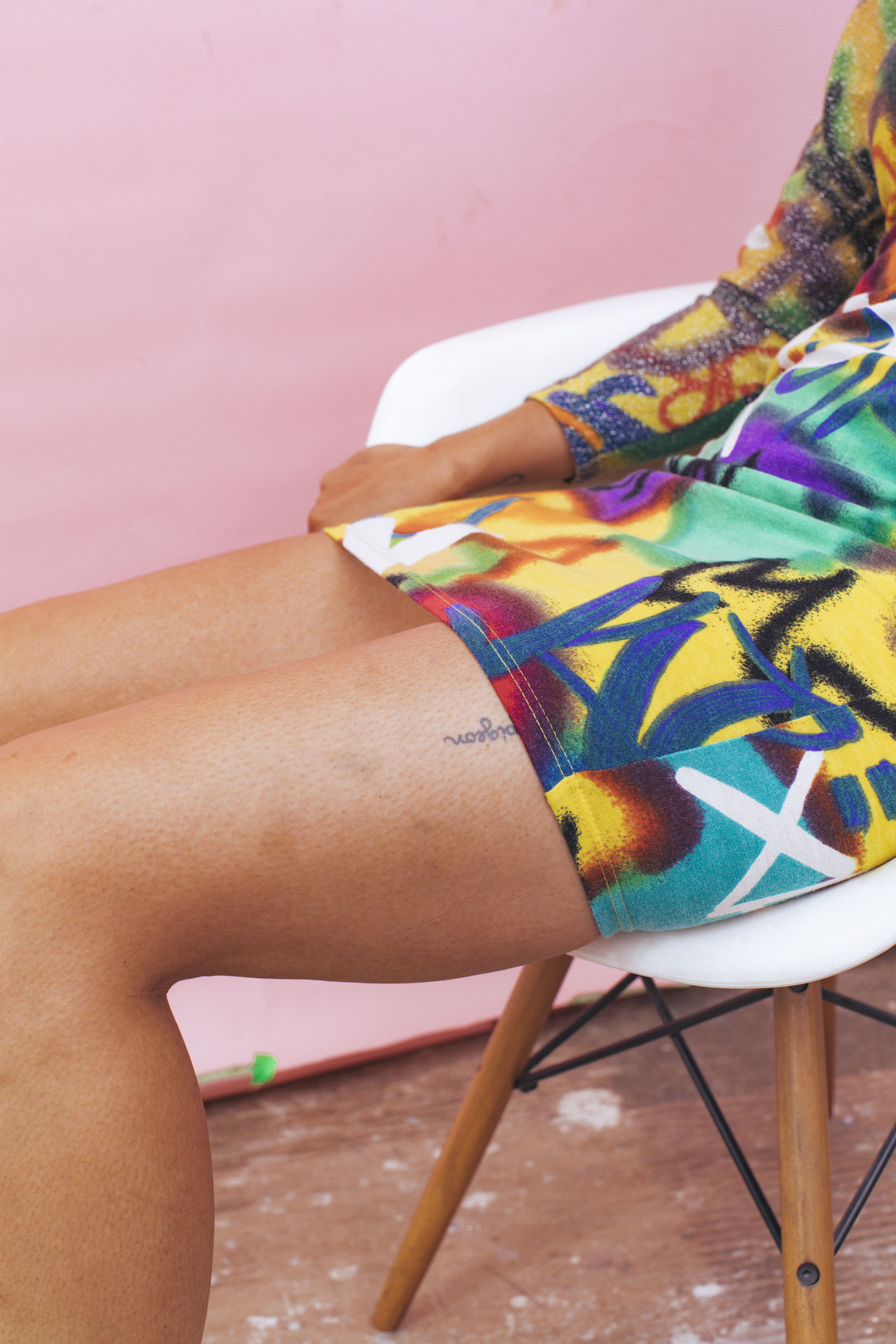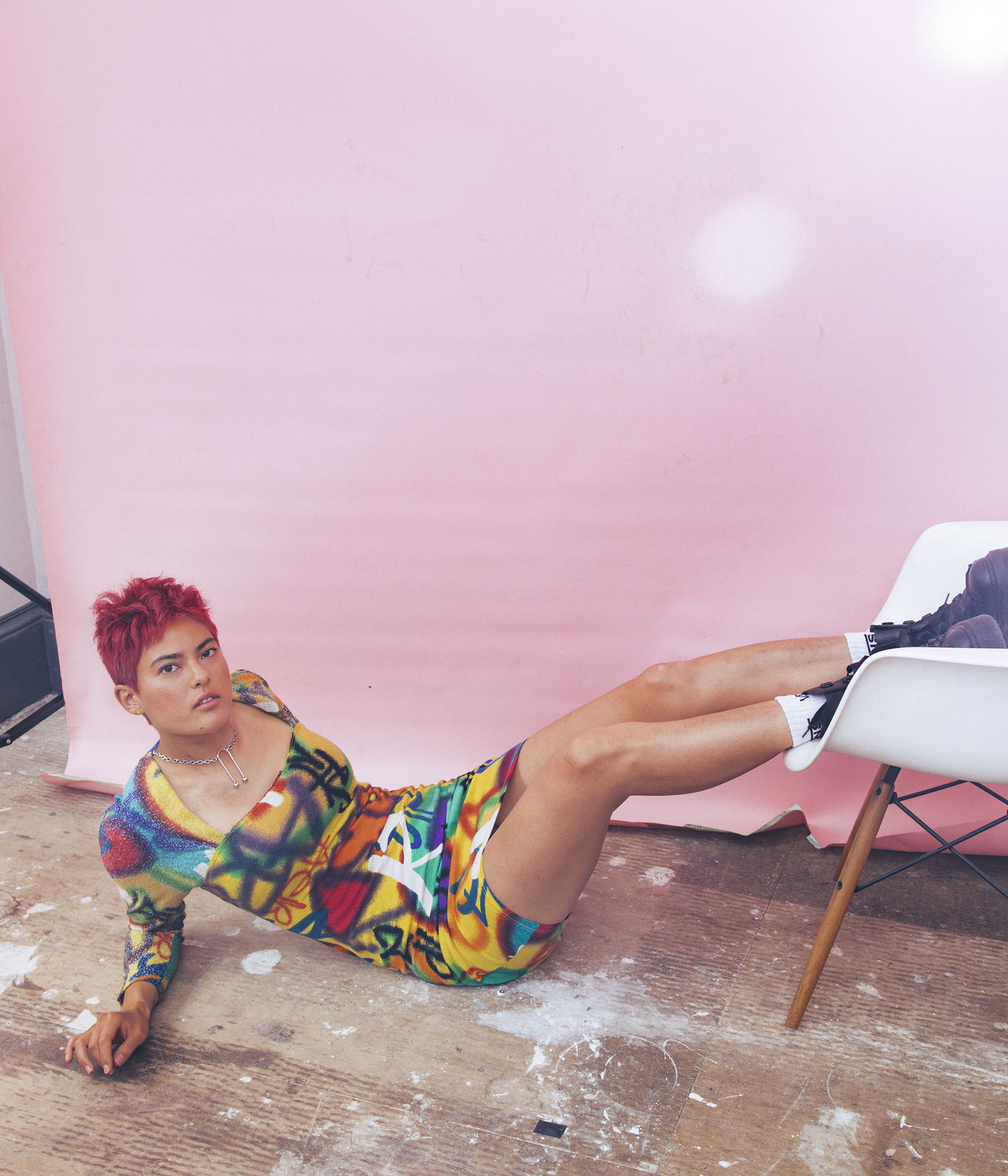 Does Premonitions have a common thread?
There's a creation story in there if you look hard enough. Starting with thingamajig and "all the hands I've made grow in time" and ending with "what we've made".  I was dealing with the consequences of certain actions or behaviours, trying to figure out how to make a better life. I think that's the main common thread – a striving toward a better way of living.
Your new release, Malibu Barbie, reflects on the pursuit of physical perfection. What inspired the track?
Being a human. You can't avoid the beauty language. From childhood through to old age, it's an onslaught of expectations. I think it's getting harder for people of all genders now. I think that beauty expectations have expanded to include everyone. Someone was just telling me a story about costuming her 7-year-old for a show. She was shocked at how much body shame there already was, regardless of gender. I think feeling beautiful can be a wonderful thing, but we've narrowed down the requirements way too much for what that means. Being the cultural ideal of beauty is a power trip. It's a dangerous drug, and I don't want to get high like that anymore.
Do you feel like you changed as an artist while touring lately? What's the best part of being on tour?
Yes, of course. I learn so much every tour. The audience teaches me about myself and about how I like to perform and interact with people. The best part of being on tour is that it makes you a better person. I feel more patient, more understanding, more of a team player, more adaptable than I was before I started touring.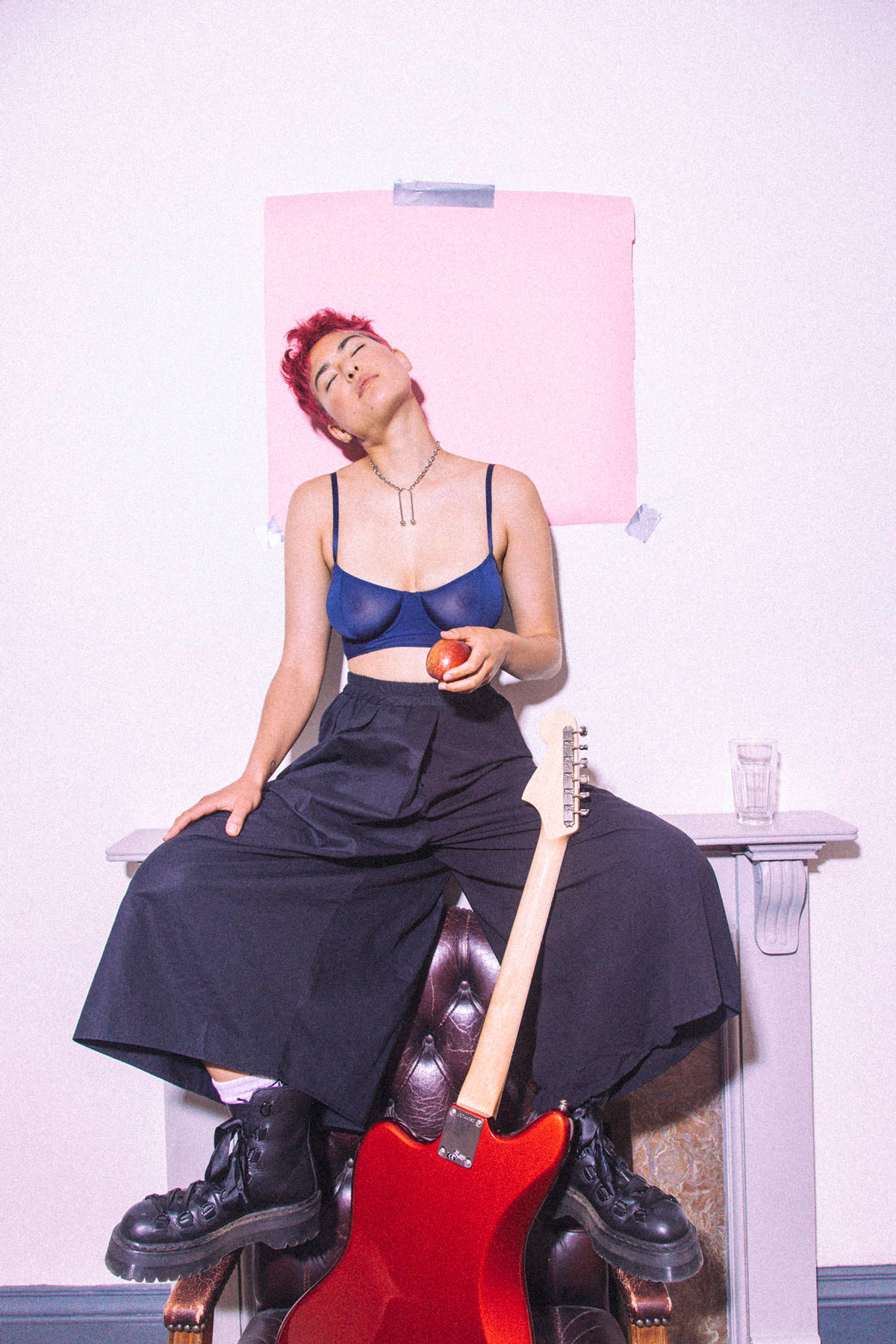 In "Dead Body" you say that "My strength lies within my gentleness". Did your Buddhist education influence your work? Do you think it helps you in facing the stress of being in the showbiz?
It definitely influences my work. I think that line in particular reminds me of the strength I learned from my family. From my aunts and uncles – they are all so, so kind and thoughtful, but also so singular and strong. The best people.
Tell us about your songwriting process – are there any rituals you follow?
No rituals. I just try to stay open. That's pretty much it.
Which musicians did you grow up on?
Joni Mitchell, Laura Nyro, Jeff Buckley, Nick Drake, Leonard Cohen, The Beatles, Rilo Kiley, Lauryn Hill. I mean, I feel like I'm still growing up. So the list should go on infinitely.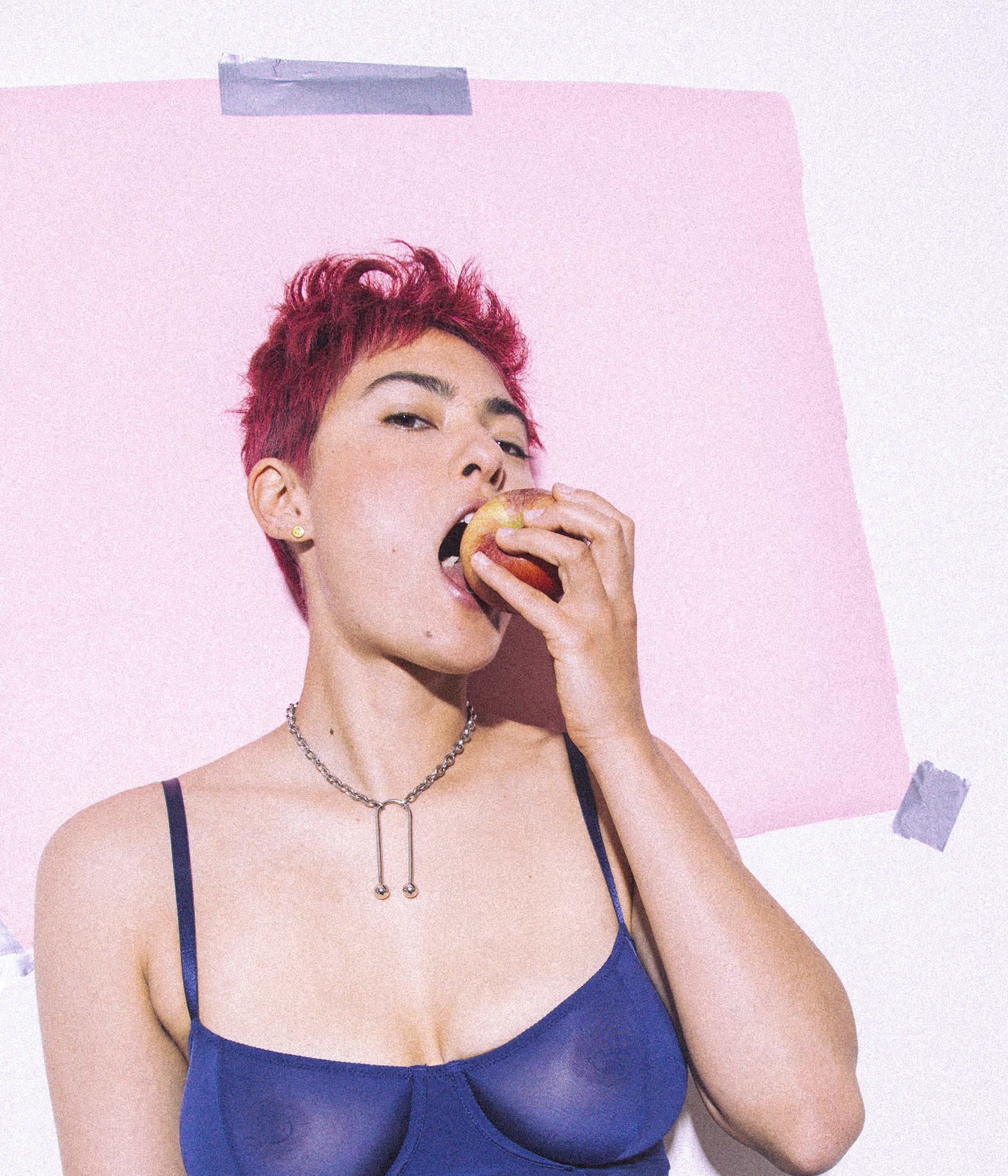 Dream collaboration?
Paula Cole.
Do you consider yourself spiritual?
On a good day.
Do you think you'll ever go back to acting?
Yes 🙂
What would you like to have achieved by the end of this year?
I want to release more music I'm really, really proud of. I want to participate in a project outside of music – whether it's acting or visual art.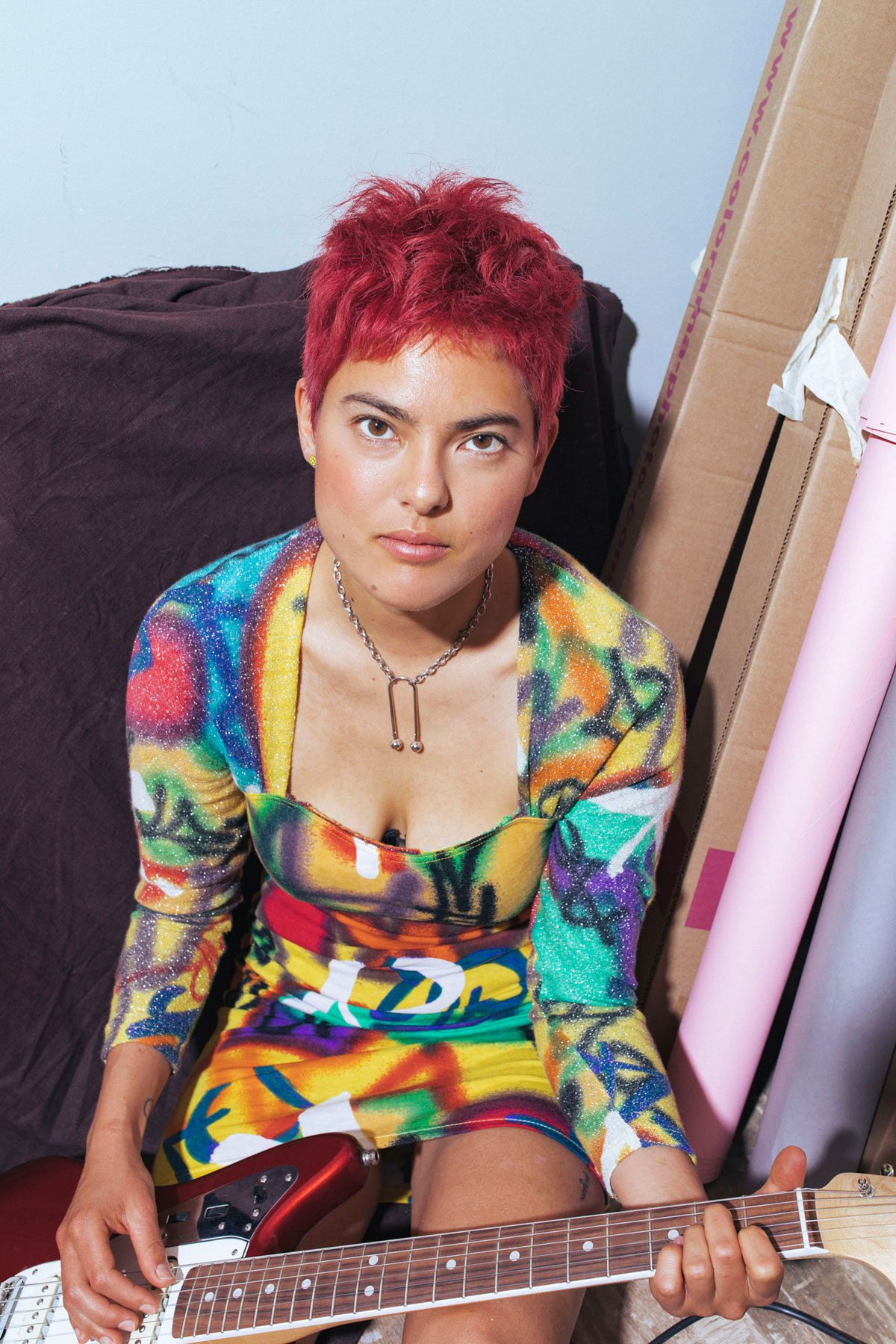 Malibu Barbie is out now.