Meet Kyan, the Raw New Talent of Poetic Pop Soul, Hailed by Nile Rodgers As 'a Genius' and a 'Young Mozart'
Ahead of his highly anticipated debut album Nothing Beyond coming 2019, discover how this self-taught, self-determined musician from Cambridge made it from school anonymity to recording and performing at London's iconic Abbey Road Studios
Words Hannah Kane
Photographer Charles Moriarty 
Stylist Stephen Kelly
Online Beauty Editor & MUA Tania Grier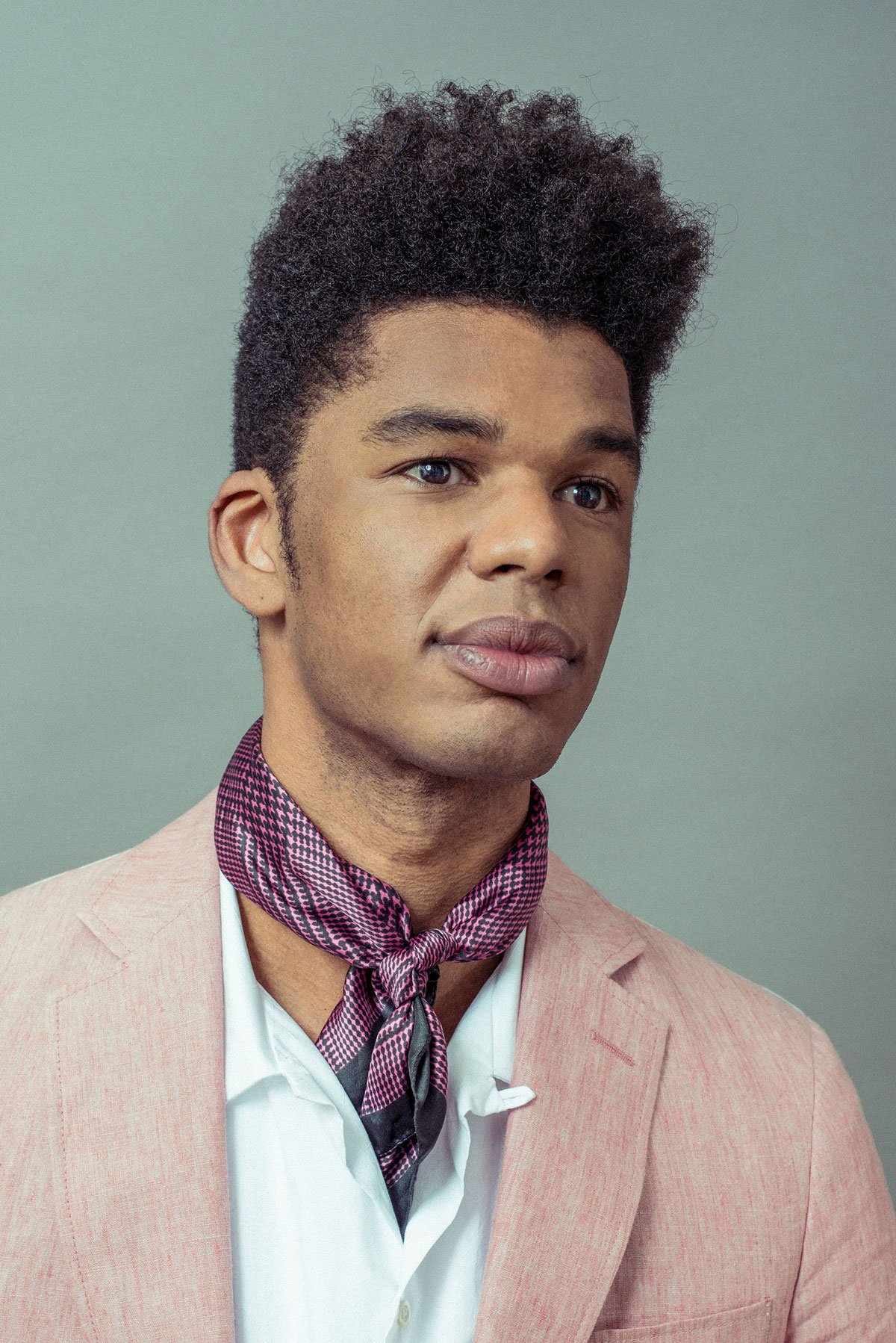 Consider for a second you're Kyan Kuatois, growing up in leafy, affluent, Cambridge, an "inspiring and intellectual city in many ways", yet a place where you're not "from a rich family," and on the receiving end of the insult "coconut" – implying you're black on the outside, but white on the inside). Why? Because you're academic, "and that wasn't considered a trait associated with a black boy," the well-spoken, affable 29 year old tells me after we wrap our photoshoot.
This strange concept of our human habit to label each other stuck with the young musician, and he's not afraid to tackle that, as well as other big themes in his lyrics. Combine that with mind-blowing vocals (best appreciated live, but perfect for radio), an earnestly hipster stage band replete with boy protégé violinist Jed, and sonically expansive synths reminiscent of James Blake, it's no wonder Kyan (now known solely by his artist mononym) is getting a name a 'musician's musician'.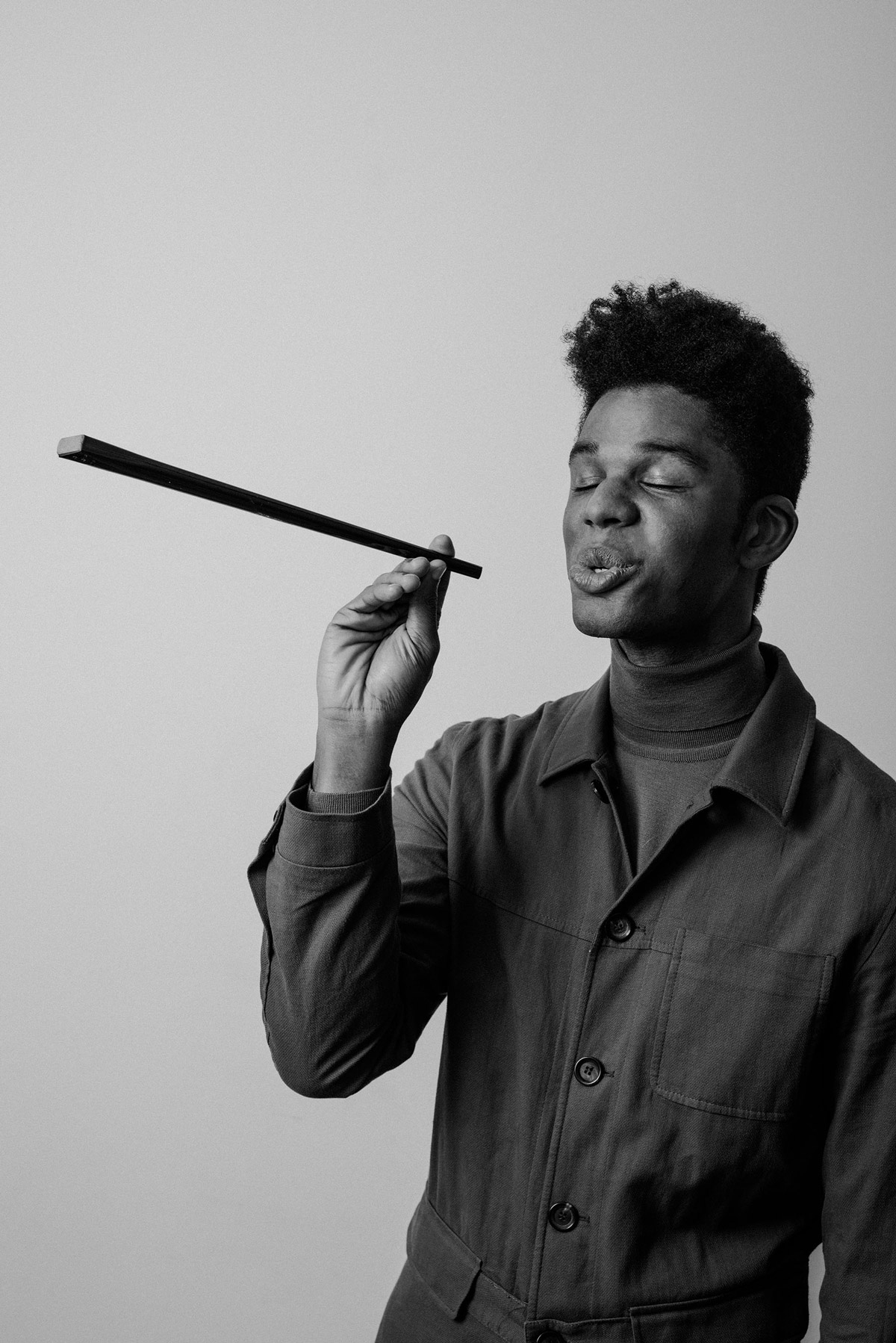 Since releasing his debut EP The Purple Experiment in 2014, Kyan has toured with Nottingham forged indie-pop electronica icons London Grammar, has collaborated with dance music producer Duke Dumont among others, and racked up over 7 million Spotify streams.
His 2018 breakthrough track 'Lonely River' explored themes of fluidity. He explains, "From the minute we're born we're all given labels. It's like: 'you're a girl'; 'you're a boy'. 'You're pink; you're blue', and from that minute throughout our entire lives we just accumulate more, and more labels. How difficult it is to know who you are amongst all those labels."
He laments the lost days of our youth where you could be anyone. "My earliest memories are filled with experimentation and expression; wearing my new wellies in bed, dressing up in sparkly clothes and makeup, going to school dressed as a superhero! I did whatever made me happy and felt right, as most kids do." As well as the zeitgeist topic of gender programming, concepts of race are naturally present in his writing. "My impressions of growing up in Cambridge, being black, and people having their idea about what that means, you know? What that means I'm allowed to achieve – and what person I am. I always found that really difficult, and I had to be the 'cool' guy, he says, mirroring a theme currently being discussed by other black artists such as Childish Gambino.
Kyan's certainly one of the good guys. An advocate of women's rights: "We live in a world where the label 'girl' means that 132 million girls receive little or no education." He's also perturbed we live in a world "where the label 'gay' makes you a criminal in over 70 countries." A world where religious discrimination is prevalent, and "the word 'terrorist' has become synonymous with the word 'Muslim… 'Lonely River' is about stepping outside of these labels and just being able to be like 'no, I am whoever I want to be, I'm like a river, I can be fluid and I can be my own person'."
The 'Lonely River' video, sees him play dress up, "and become that careless kid again" as a variety of stereotypes. "I found it fascinating how little it takes to shape somebody's impression of you. A layer of lipstick and a red scarf and instantly the conclusion drawn is very different to that of the same person but with a baggy hoody, jeans and Timberlands."
"The weird thing about it is that, ever since shooting that video, just because I've now put it out into the world, I just feel much more free and I feel like I'm able to be myself more than I ever was and I find that really exciting." He's finally reached the point where he knows who he wants to be, "I want to be someone who creates things that impact the world in a positive way, but also I want to be someone who is friendly and approachable. I don't want to have to be some cool, mysterious guy."
 "I want to be someone who creates things that impact the world in a positive way, but also I want to be someone who is friendly and approachable. I don't want to have to be some cool, mysterious guy."
Friendly, he certainly is. He bowls into our studio exuding what the wellness movement would call an aura of 'good energy', with a ready smile, a streak of showmanship, and an equally impressive Afro. He recalls as a child always being obsessed with music, but admits he "wasn't particularly good". He started out by recording tracks on the radio, playing them back, writing down the lyrics and singing along. A few years later he begged his mum for a keyboard Yamaha DJX2, a hefty hundred pounds at the time, but ended up playing it every day and teaching himself. "I learned by just writing songs. I'd just sit there play around this little keyboard and then I started playing on the piano in the music room". He laughs, "I was so obsessed that no one even knew I went to the school because I was there, like, every break time, every lunch time, it was kind of my life." He discovered his singing voice the same way, through trial and error.
In his early teens he "discovered Stevie Wonder and that changed the game for me. I was like, 'okay, this is what I want, to make people feel the way this music makes me feel." I ask how did that music make him feel? "Just like it was engineered for my biology, you know?' He enthuses. "It was just like it hit me in such a way where I just had a real physical reaction to it." He agrees art should be inherently emotional. "Yeah, I think that's the whole point: to make people feel something, whatever it is."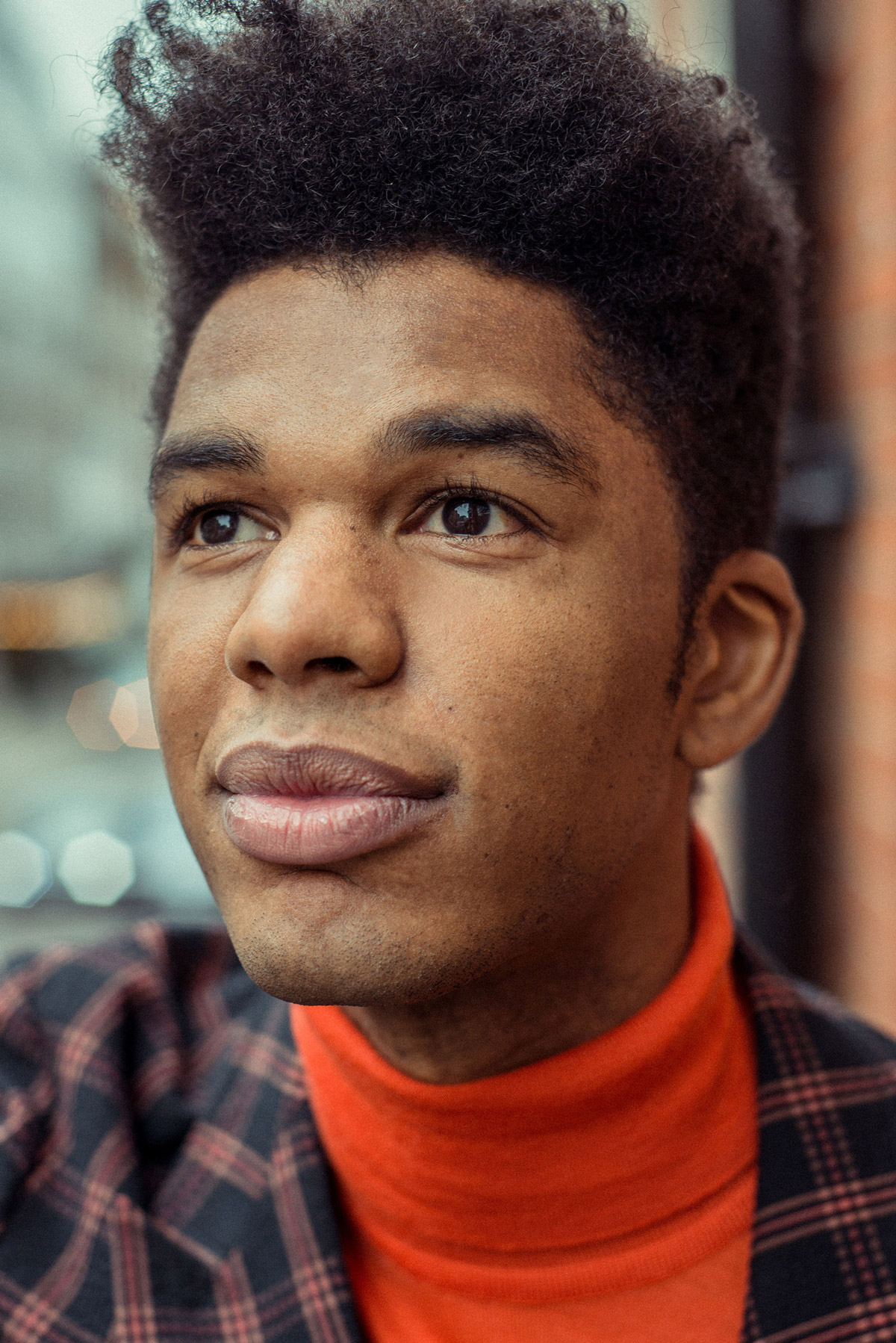 No subject is off topic in his writing, even mental health, which he thinks still carries "stigma", especially for men. He compares it to sleep paralysis, "because you know it's happening and you're aware of it and you want to change it, but you can't. It's really difficult." Another highlight track from the upcoming album, 'Like Summer', was written after his ex-girlfriend and label ended on the same day. "I had lost everything that meant anything to me and I just couldn't see the value in life. I was just like, 'What's the point?' In his darkest times he felt, "like a dark cloud which just sits on you and you just feel completely numb. You're just stuck in this place and you want to pull yourself out of it. Being a logical person, if feels self indulgent, almost, because you're like 'other people have worse things happening, life's too short'. So you torture yourself for being tortured, you know?! It's like an endless spiral."
The album Nothing Beyond due for release the year is "the story from the end of the story. That point I wish I got to where I was like 'This is it. There is nothing beyond this point'. It's the whole journey that happens after." Naturally, the writing process was cathartic. 'It's almost like when you write down your problems, you can look at them and they just become a bit smaller." He's careful to be honest on social media to his burgeoning fan base. "You feel a pressure to always present your best self and to be like 'My life is great, look at me, be jealous of me', and I thought it was important to tell people how I was really feeling."
Kyan's brand new track 'Neighbours', which drops on the 15th February, captures a disturbingly dystopian, yet eerily familiar portrait of the current climate of fear perpetuated by the media. He explains, "Neighbours' observes a world in which we increasingly fear one another ''This room is the only thing we trust, because the TV says the world up there is still too dangerous.' The song was forged through the realisation of "constantly being bombarded by negativity on social media. I started to wonder if social media was an ally of terrorism in order to promote fear agendas and gain votes or push a particular narrative." He wonders where would Brexit or Trump be without the fear that allowed their ideologies to exist and flourish on such a scale.
Kyan is disarmingly articulate, supremely talented, and a thoroughly nice guy to boot. Prepare to have your faith in millennial songwriting restored.