Donna Huanca's nudes thrill; Eddie Peake's bore. So what separates raw art from posh porn?
Above: Scar Cymbals, 2016, DONNA HUANCA
Donna Huanca's naked bodies, doused in pastel coloured war paint, were one of the iconic images of 2016. Hosted by the excellent Zabludowicz Collection, a former Methodist chapel in Kentish Town and now a hub of contemporary and emerging art, the Scar Cymbals exhibition saw models move through a high rise glass sculpture wearing nothing but webs of latex and paint, strategically placed to conceal their gender. As they touched the surfaces, leaving partial body-prints behind, they became predator as well as prey, creators as well as art. Combining primal beauty, gender ambiguity with performance art, Hunaca's show was a thoroughly modern take on a very old, widely explored art staple: the nude.
From the first time we go to see Botticelli in The National Gallery (having been banned from online porn), we are trained to think that nude is good, and naked is bad
September 2016 was a busy month for the birthday suit. Contemporary artist Eddie Peake, the pink dollar's strongest broker, debuted his provocatively named performance piece Head in the new Jeffrey Deitch space in New York around the same time as Huanca. Unsurprisingly the show, which featured Teletubby-coloured naked bodies writhing and dry humping in the white walled gallery space, explored 'lust and longing' – but unfortunately, not much more than that. Its simplistically 'shocking' voyeurism failed to move this viewer (via Livestream and video playback at least).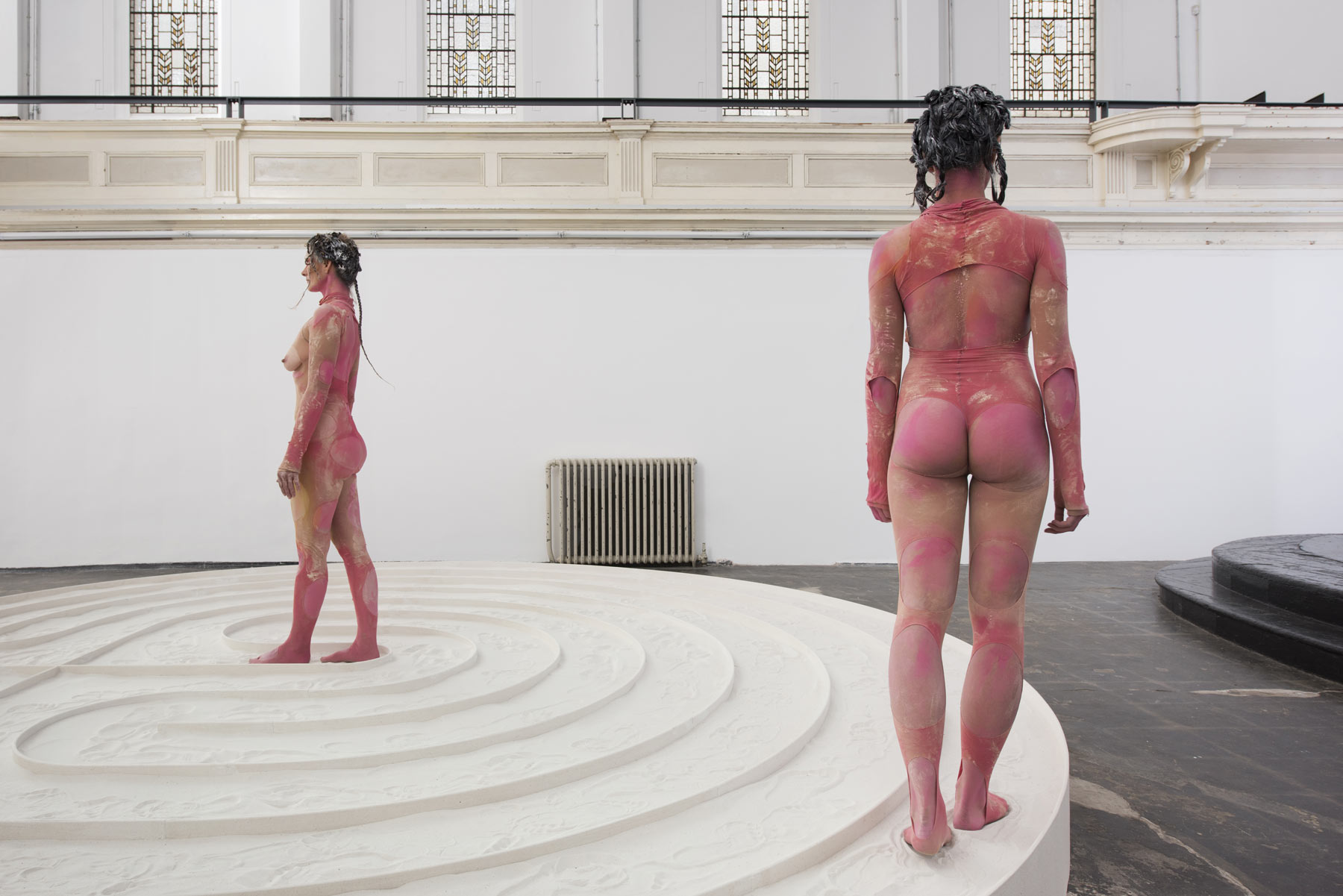 Above: Sensory Neuron/Celestial Layer (Foot Sensory), 2016, DONNA HUANCA
Nudity is nearly always en vogue, and gender is certainly having a special moment. Peake's performance sought to display an alliance to LGBTIAQ+ issues, as dancers entwined with members of both the opposite and same sex, their rainbow colours quite plaintively referencing the LGBT emblem of the rainbow. But a strong emotional reaction can be hard to illicit in our everything-goes social-media age, notably the audience seemed quite deadpan, and in any case, it's not entirely clear exactly what Peake's 'message' was.
Huanca's and Peake's works shared an emphasis on colour, movement and music – both were set to ritualistic bass sounds. But the underlying philosophy behind each highlights two very different attitudes to nudity in today's art world.
Peake has pointedly and repeatedly 'let it all hang out' in various mediums throughout his career; the homepage of his website features a photograph of a man handling his throbbing erection set in a shadowy pink glow. But he has also played down its power. "Nudity, it's no big deal," he told the Evening Standard's Lyndsey Winship; "people have said that aspect of my work is a cliché. But if you're saying that then I think you are someone who feels awkward about nudity. I mean… it's much more of a cliché to wear clothes." But then what is his point? Is he purposefully playing to an audience he disrespects as prudes? Or is he happy to make art that for the enlightened (such as himself) is "no big deal"?
By contrast, for me Huanca explores a much richer, deeper theme: when does our flesh becomes something we wear rather than something we are? Leading up to her show, she told Dazed & Confused: "A lot of my works, in the beginning, were all related to clothing because I was nomadic. It was always about bundling up and carrying everything you own and have on your body. A lot of it was binding and hiding the body, and protection of the body. Slowly it started to disrobe and become about the skin." In Scar Cymbals, skin becomes material, canvas and paint, constantly traducing the boundaries between intimacy and distance, obscurity and openness, self and other. Like the best art, the search for a 'message' would do it an injustice, but it certainly challenges and moves.
From the first time we go to see Botticelli in The National Gallery (having been banned from online porn), we are trained to think that nude is good, and naked is bad. Picking up the baton from their radical artistic ancestors in the Seventies, Huanca and Peake tried to bring new life to that ancient conversation. With Peake, it becomes a dead end, meta-meta-meta-porn with nowhere to go. In Huanca's hands, it becomes fresh and nuanced.
The signs are promising that the naked form will get some potent outings this year. Parasol Unit's current exhibition of new works by American artist Tschabalala Self, for example, introduces an interesting exploration of the black female body and how its image is consumed by the Western world. It's all legs akimbo, nipples and buttocks and hair everywhere.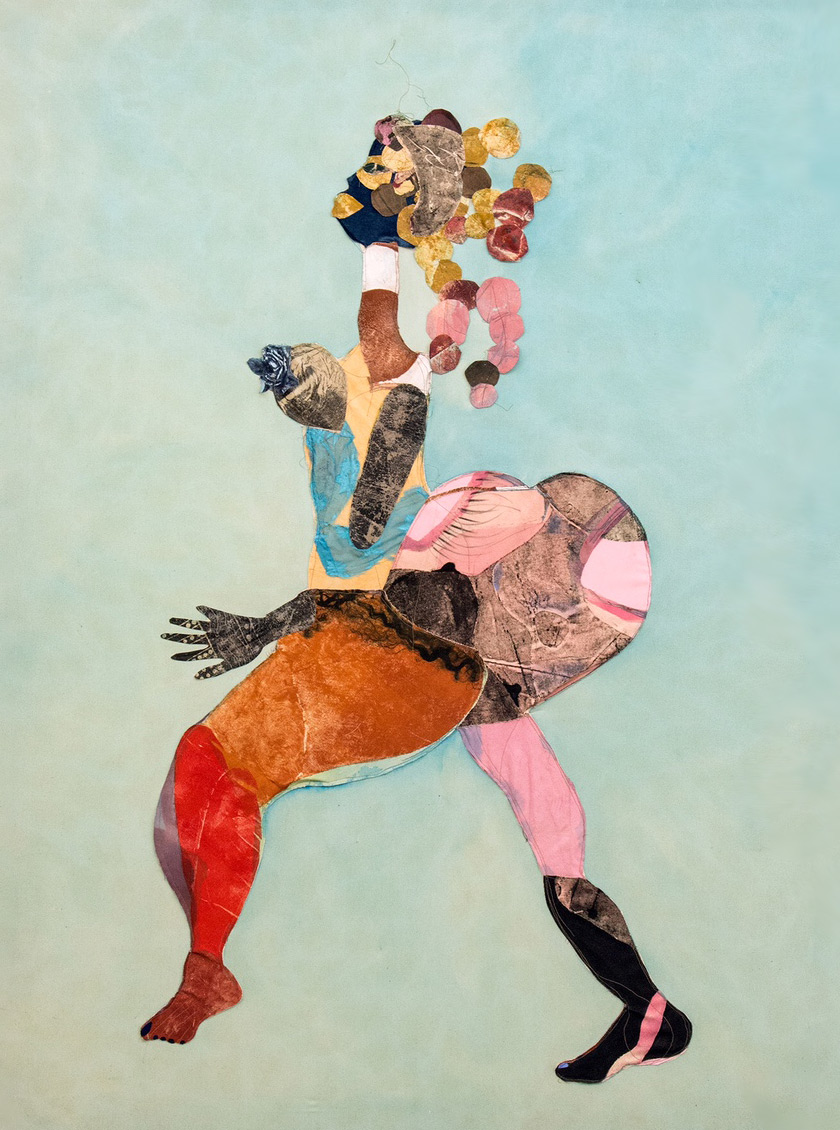 Sapphire, 2015, TSCHABALALA SELF (Courtesy of Wassim Rasamny) Photograph by Thomas Nelford
When does our flesh becomes something we wear rather than something we are?
The show, curated by Ziba Ardalan, promises an exciting study of historic exoticism propelled into the modern era. Provocative pieces such as My Black Ass comment on the whitewashing suffered by the 'nude'  in art history, celebrating and caricaturing a Western fascination with 'otherworldly curves' – or so say the creaky old scholars and critics who praised Primitivism (that glorious time that never really ended where artists like Picasso and Gauguin took elements of cultures they saw as 'primitive' and incorporated them into their works. Basically really old guys doing culture appropriation).
It's getting harder to do, but bodies in art can still inspire, shock and awe. Just don't patronise your audience.
All Donna Huanca, Commissioned by Zabludowicz Collection, courtesy the artist and Peres Projects, Credit Thierry Bal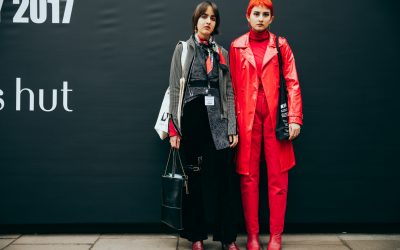 From bloggers to Editors-in-Chief, we round up the best of the street style contingent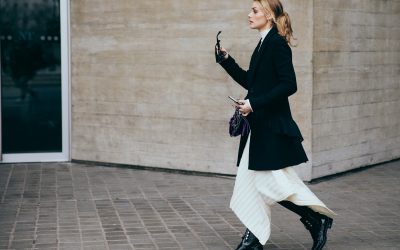 From bloggers to Editors-in-Chief, we round up the best of the street style contingent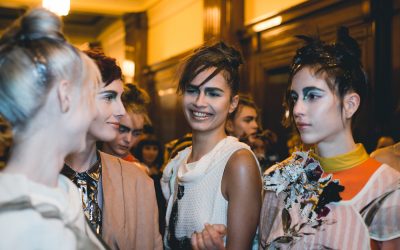 The eco-friendly brand presented a painterly, nature-inspired collection for their second catwalk appearance