From its Instagram-friendly workspace to its top-class creche, this Clerkenwell venture is a haven for freelance parents
Thursday, 2pm. It's 27 degrees outside, and I've been dealing with an overheated, screaming toddler all morning. My mood, when I arrive at Cuckooz Nest – the new coworking space and creche situated right in the heart of Clerkenwell – could not be described as zen. But the moment I push the buggy into a high-ceilinged, air-conditioned room, complete with fruit, coffee, Instagrammable wall art and gallons of natural light – I feel that my mum-day-from-hell is about to take a dramatic turn for the better.
Soft launching this week, Cuckooz Nest was founded by entrepreneur and mother-of-one Charlie Rosier and her best friend Fabienne O'Neill to help urban professionals "pursue big careers without compromising parenthood". The bespoke-converted building features two floors of luxurious open-plan co-working desk space next to a calm Scandi nursery room, which is manned by experienced staff from London-based agency Manny & Me. The idea is that likeminded freelancers get to work and network in an inspiring environment while their under-twos play and learn next door.
Need to breastfeed halfway through that brainstorm? No problem. Want to drop in for a quick hour because you're up against a deadline? Just rock up. Parents can pay as they go, subscribe to bundles of hours or even – a masterstroke – treat their newly-sprogged friends to gift cards.
As O'Neill shows me round the co-working space, complete with copious plants, quiet meeting pods and – my favourite – a dark nook for sleeping, relaxing or simply having a good cry, it is obvious that she and Rosier have put a lot of thought into the small details that make a big difference when you're in the haze of early parenthood. They're trying to grow slowly, she explains, experimenting and iterating so they get every aspect of the offering right before expanding it to other areas in the city.
The proof of this comes when, tapping away at my emails, I realise I haven't even thought about my daughter for over two hours. She's happily ensconced on an elegant wooden bouncy chair on the other side of the wall, reading with Jane, whose calm attentiveness and evident experience ensured that she became a better option than mummy within minutes. Restored to sanity, and with a glorious few extra ticks on my to-do list, I found it hard to criticise a single element of the venture. Of course, it's not cheap, but no great childcare is cheap, and I suspect that Cuckooz' current target market is more time than cash poor. But they're super-eager to become as accessible as possible, staying laser-focused on value and quality above hipster 'frills'. In a sector with hardly any innovation, despite the massive shifts occurring in our working habits, the Nest is undeniably a long-overdue and brilliantly executed new option for busy urban parents.
I sat down with O'Neill and Rosier to discuss their inspiration, challenges and future plans.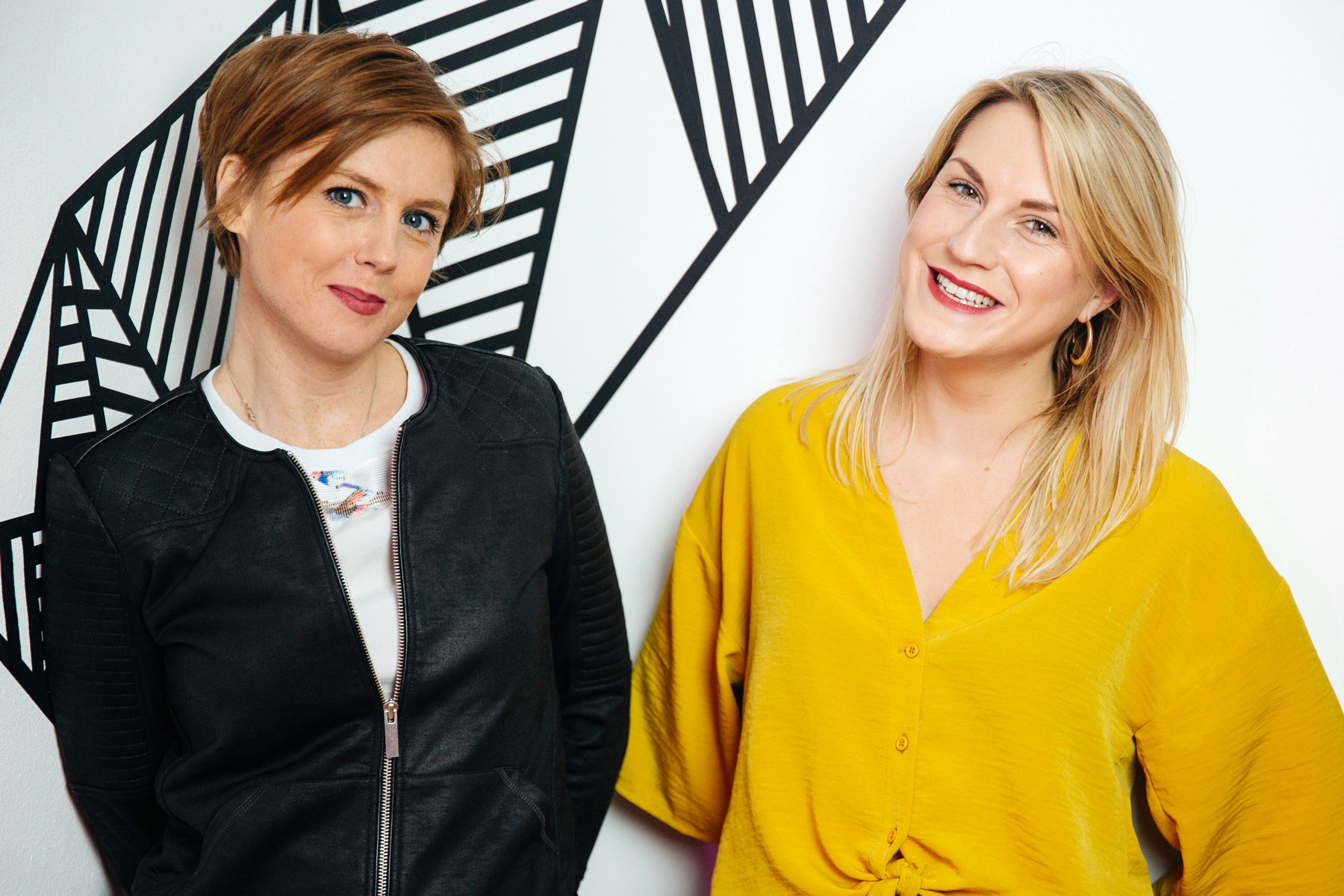 Was there a particular incident that inspired you to come up with the idea for Cuckooz Nest?
O'Neill: You could say that!  Charlie (co-founder) had a baby in Jan 2017; just 5 months after launching our first business Cuckooz.  She was back at work full time after 6 weeks and realised first-hand how difficult it is to find flexible childcare in Central London.  Cuckooz Nest was created for people like us; designed to be fully-flexible and allow you to scale up your childcare depending on your needs.  We allow parents to be close enough to breastfeed their children or read them a story.  In terms of childcare, we offer more flexible hours and host fewer children than traditional nurseries.  We provide a community  of like-minded co-workers, a place free from home distractions, while helping to assuage the guilt a  new parent can feel when putting their child into daycare.  We allow you to transition seamlessly between work and life empowering parents to pursue big careers without compromising parenthood.
How did you scope out demand?
Rosier: As well as our personal experience, we have lots of friends who are self-employed and in the same boat.  That's not to say we based our decision purely on our own small social economy, we held focus groups and reached out to other organisations to garner their feedback.  We also read, a lot! There is a lot of data which supports this concept, 1 in 7 freelancers is a working mum.  More women are now the primary breadwinner and more men are now taking up shared parental leave.  Across the UK there is now a movement towards flexible working and a balanced lifestyle.  Fabienne also spent time in Australia working in the field of future work and understand the trends on a global scale.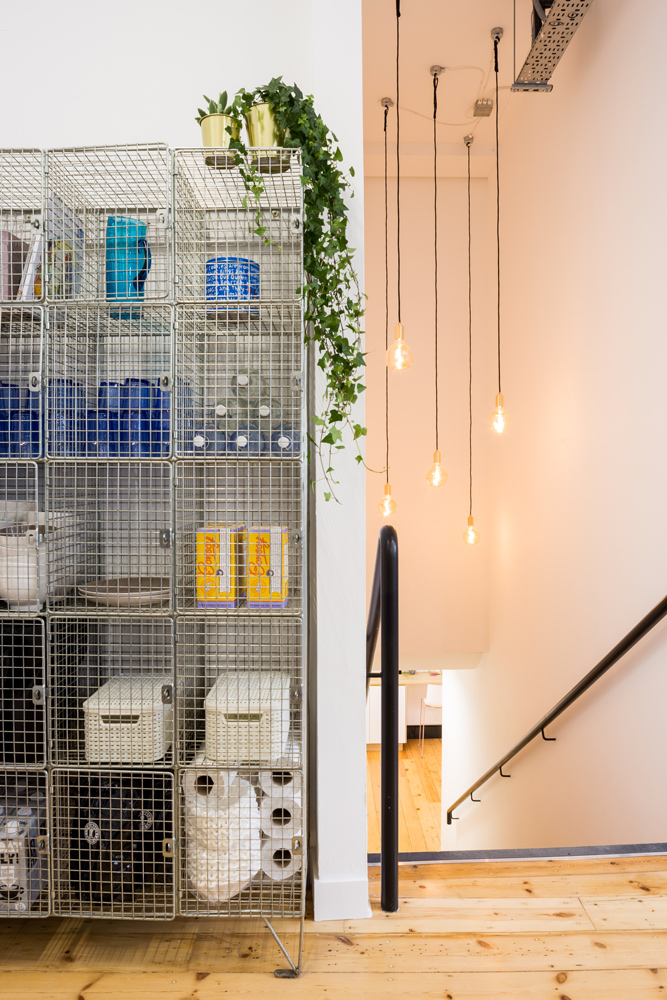 What are you most proud of?
O'Neill: Many things.  Getting this off the ground despite several obstacles (planning, losing property, Ofsted etc.) but best moment to-date was our first member (Natasha) who said that this has already "changed her life" after using the space for just one morning!  The day she came into Nest for the first time with her 3 month old she received a call about some new work.  She was only able to say YES because she now has an office and childcare sorted.
What's been the trickiest thing to get right?
Rosier: The space was designed by mums and made to feel like an extension of the home.  We think we have got it right, but ultimately we can't please everyone!  Also regards our packages, we assumed everyone wants to work part-time, but in reality there is a lot of demand for 8-10 hour days.  Understanding your market is always the toughest thing to get right, but we are learning everyday and adapting accordingly.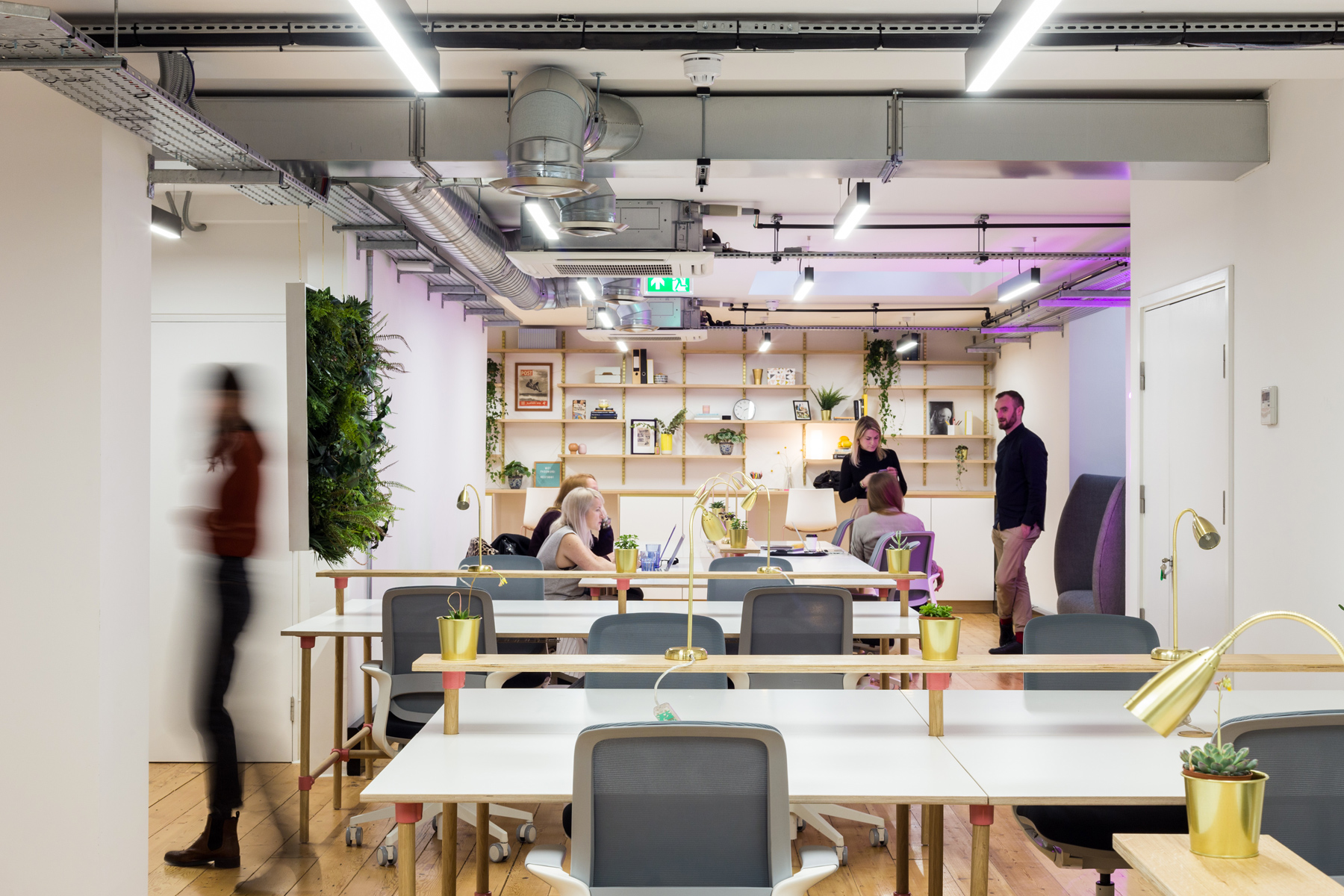 What's your ultimate ambition for the brand?
O'Neill: We see Cuckooz Nest as less of a brand and more of a business.  We decided on a no-frills approach, we are not a typical workspace; there's no craft beer on tap! However our ultimate ambition is to expand this business into all major cities in the UK.  The demand for flexible childcare is not unique to London.  We see people in Bristol, Brighton, Manchester, Edinburgh etc. asking for this; even Bromley!  We also don't believe this is just for start-ups and freelancers, there is huge opportunity for our concept to be white-labelled and used by corporates.  Employees at the likes of Google and the Foreign and Commonwealth Office already benefit from access to onsite childcare – why not other workers?
What does 'having it all' mean to you?
Rosier: "Having it all" is a bit of a throw-away phrase.  I have realised this since starting Cuckooz Nest.  It is hard to juggle both childcare and being self-employed.  There is always a feeling that you are letting someone down.  There are never enough hours in the day, and you are always exhausted!  For us "having it all" means being empowered to pursue careers without compromising parenthood; but also having the community and support around you to keep you going when it doesn't go to plan!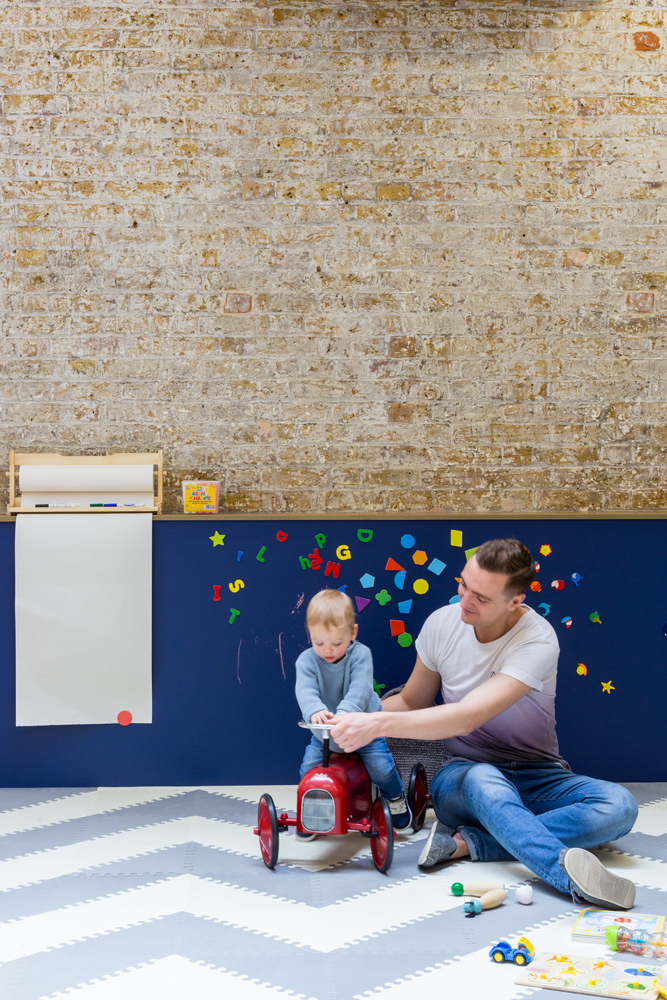 What other resources for parents do you love in London?
O'Neill: We are great advocates of My Family Care – a resource for working parents that typically is only available if you work for big companies.  As a member of Nest you can access it – amazing resources tailored for you and your child at whatever stage you are at.  Access to emergency childcare within eight minutes, also access to experts on the phone – covering any topic you could think of!  We also love any cafes/restaurants that are baby friendly, because I know from friends own experiences, they are hard to find!