For the designer of choice for London's super-rich elite, life really does mimic art
Words Marianna Manson
Photography Claire Williams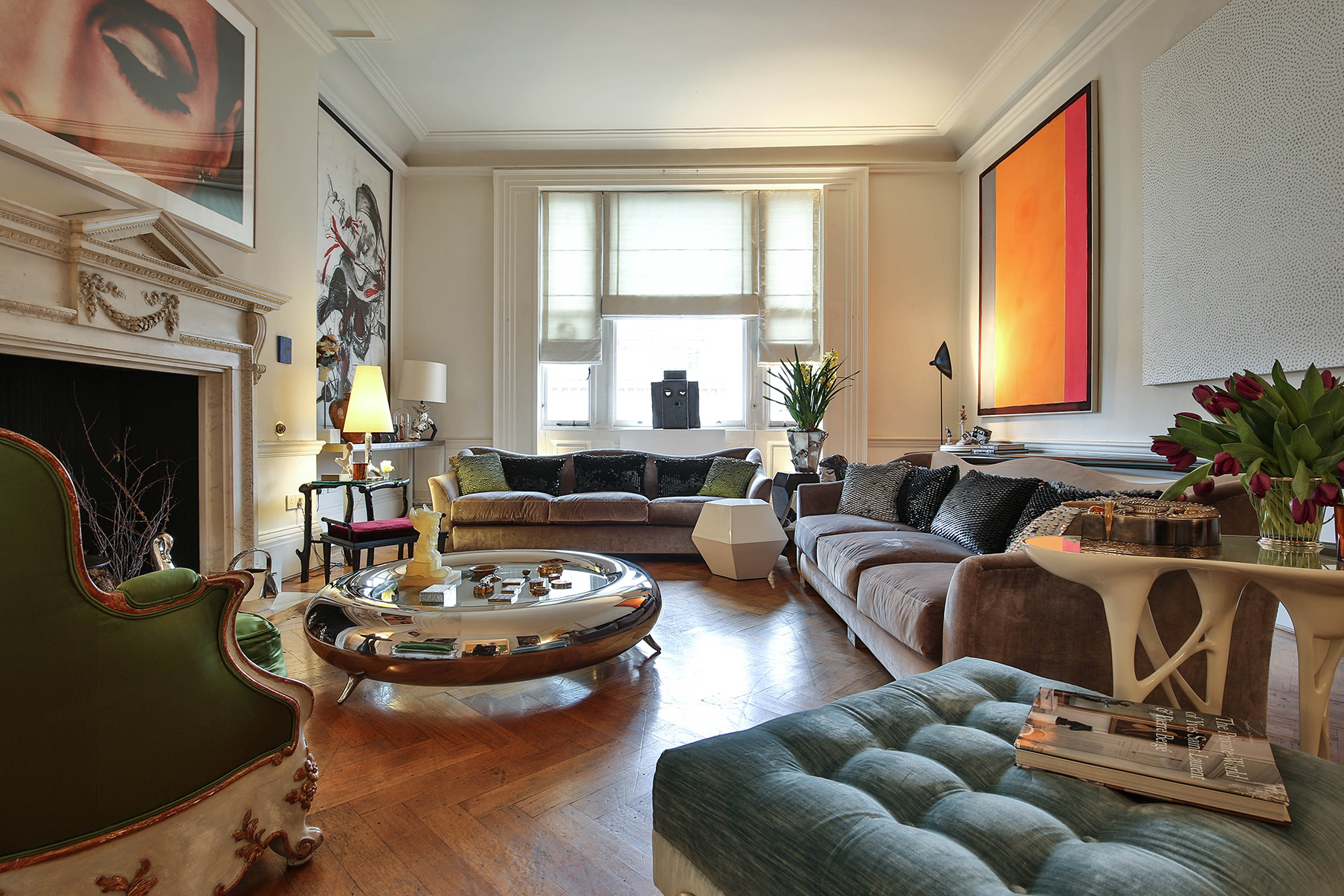 For interiors mastermind Francis Sultana, art and design are one and the same. What began as a passion for art collecting has evolved into a glittering career in interior decoration, with the Maltese-born, London-based designer regularly designing spaces for his peers in the art world. His speciality lies in building large-scale visual art into residential spaces, creating a platform for beautiful pieces in an intimate home setting.
One of only a handful of UK designers to be featured in Architectural Digest's AD100, Sultana has kept one foot in the art world with his role as CEO of the David Gill Gallery in St James's. His home – a huge, bright space in London's Piccadilly – is filled with elegant original features such as open fireplaces and Herringbone flooring, a fitting backdrop for his signature 1920's-inspired tastes. But the real devil is in the detail – so here, he invites us in to explore the most loved corners of his home.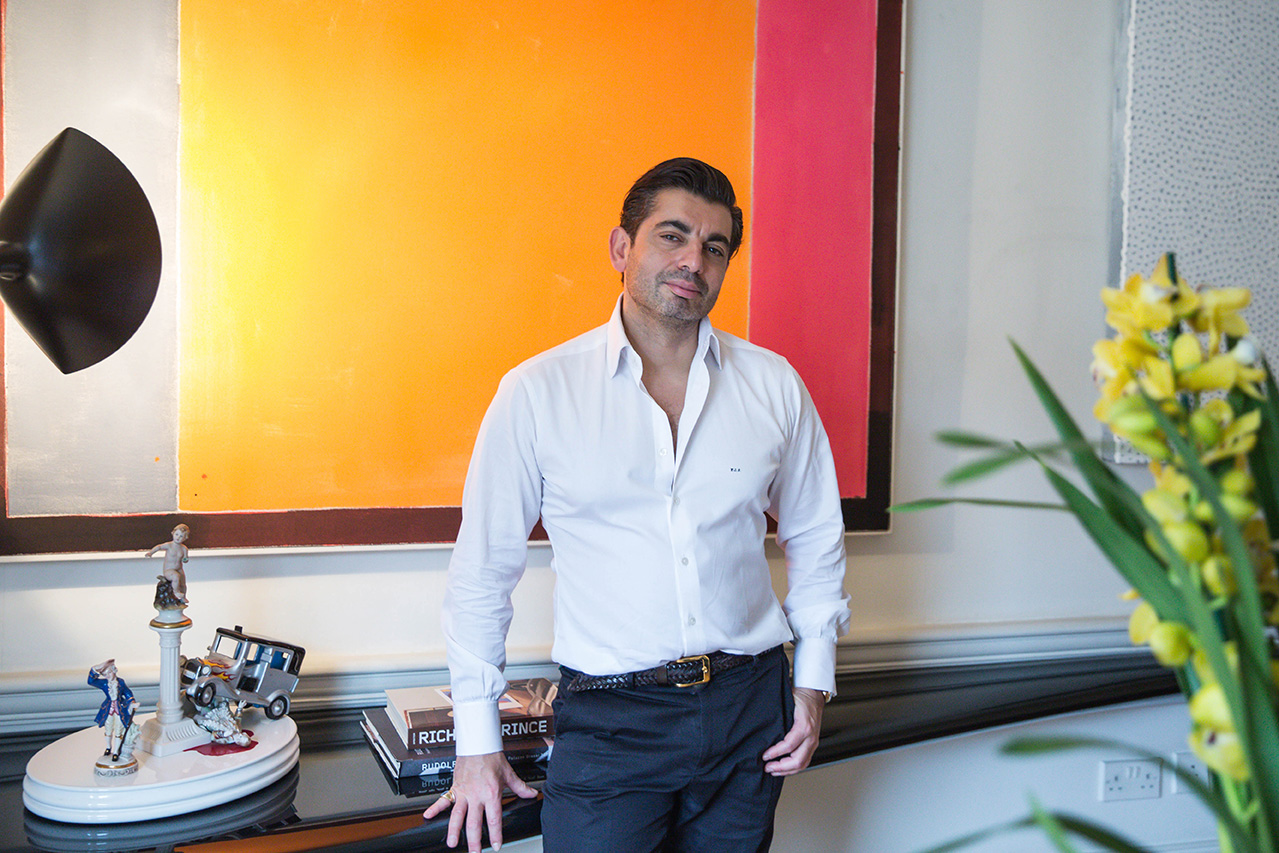 When did you buy the house and why?
I bought it in 2006 – the building is one I had dreamt of living in for many years. Its previous residents have included people from Lord Byron and Gladstone to more recent 20th Century neighbours such as Terence Stamp, Fleur Cowles, Aldous Huxley and David Hicks, so it comes with some incredible creative and intellectual pedigree. The building is Georgian, and so the dimensions of the rooms and the light are divine. Its location in the heart of the West End is the best address, to my mind, in London.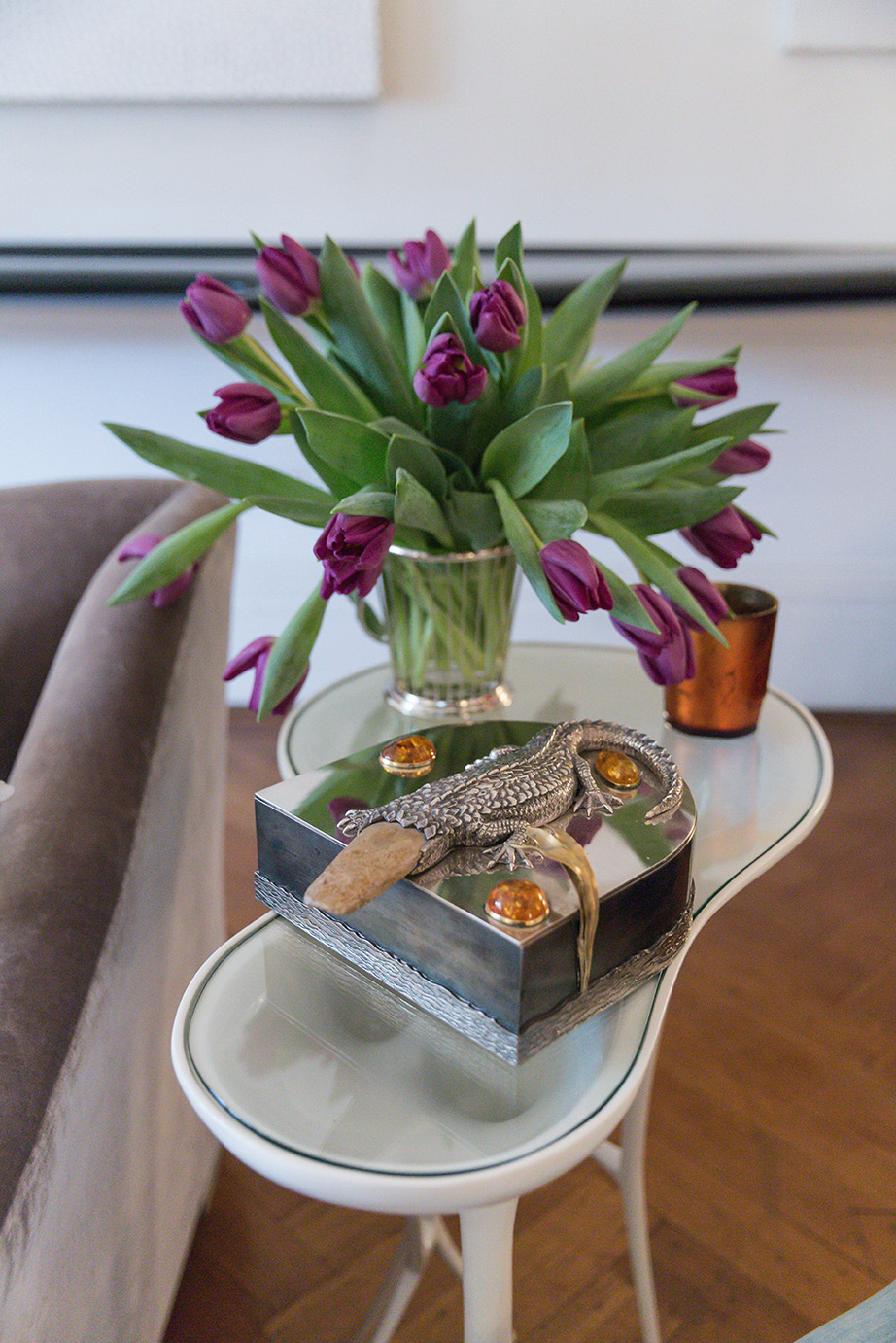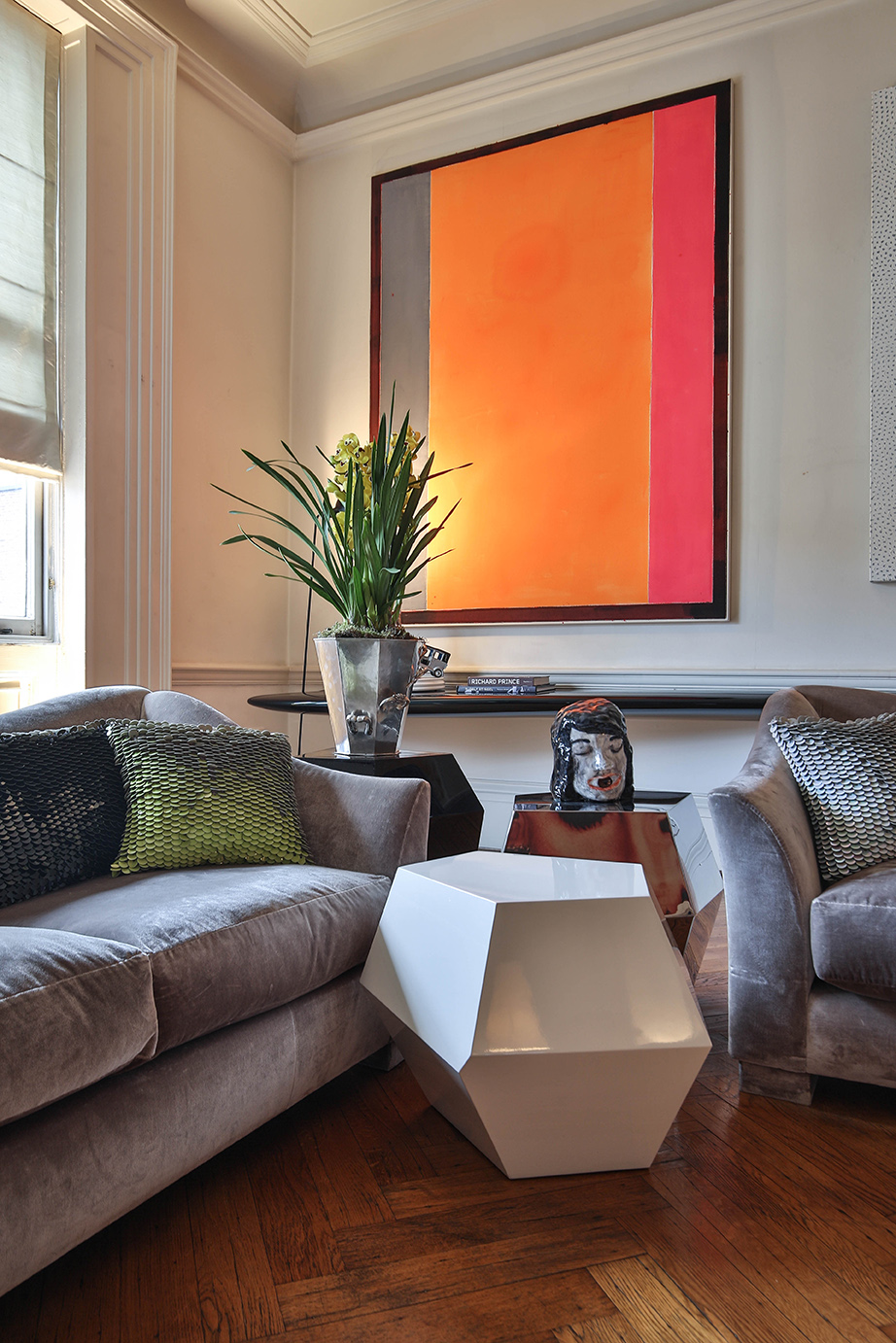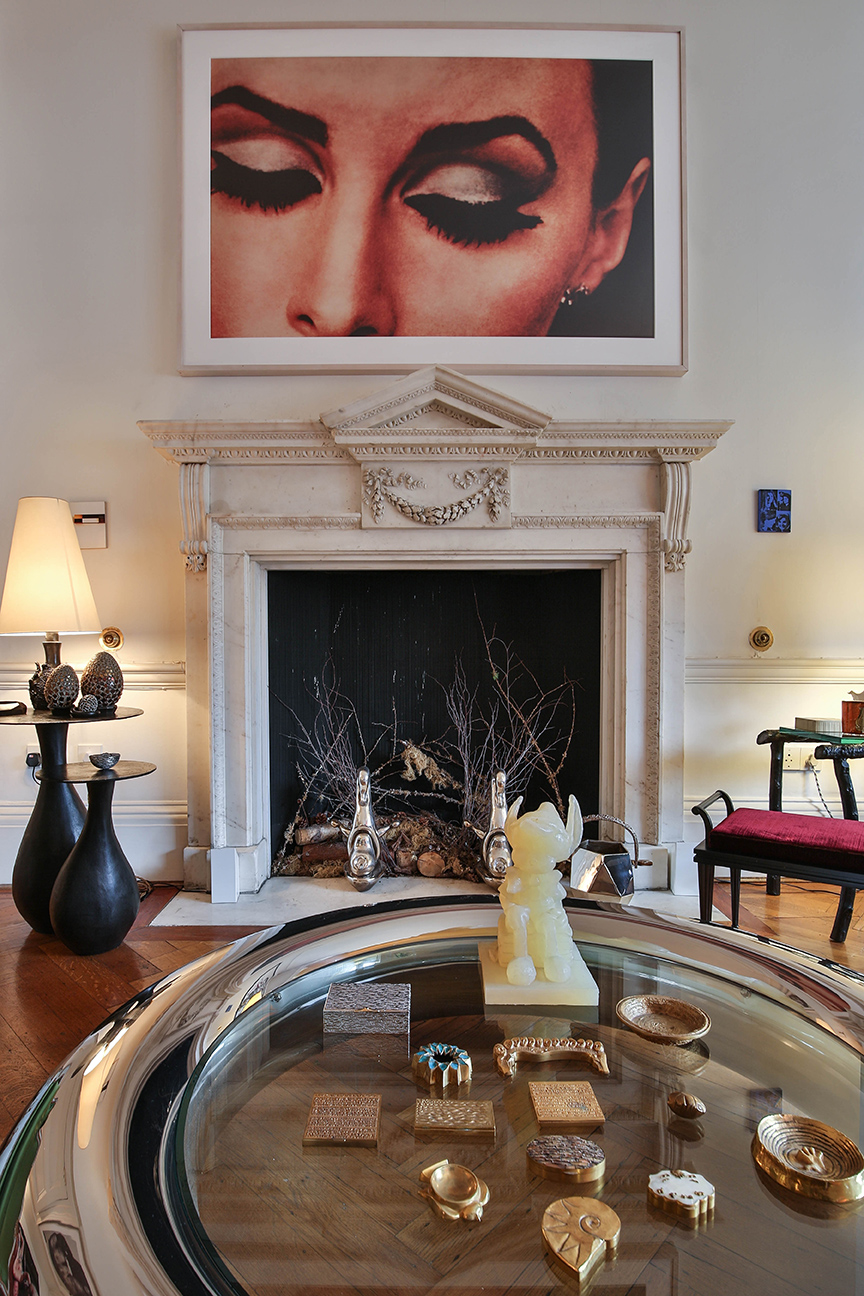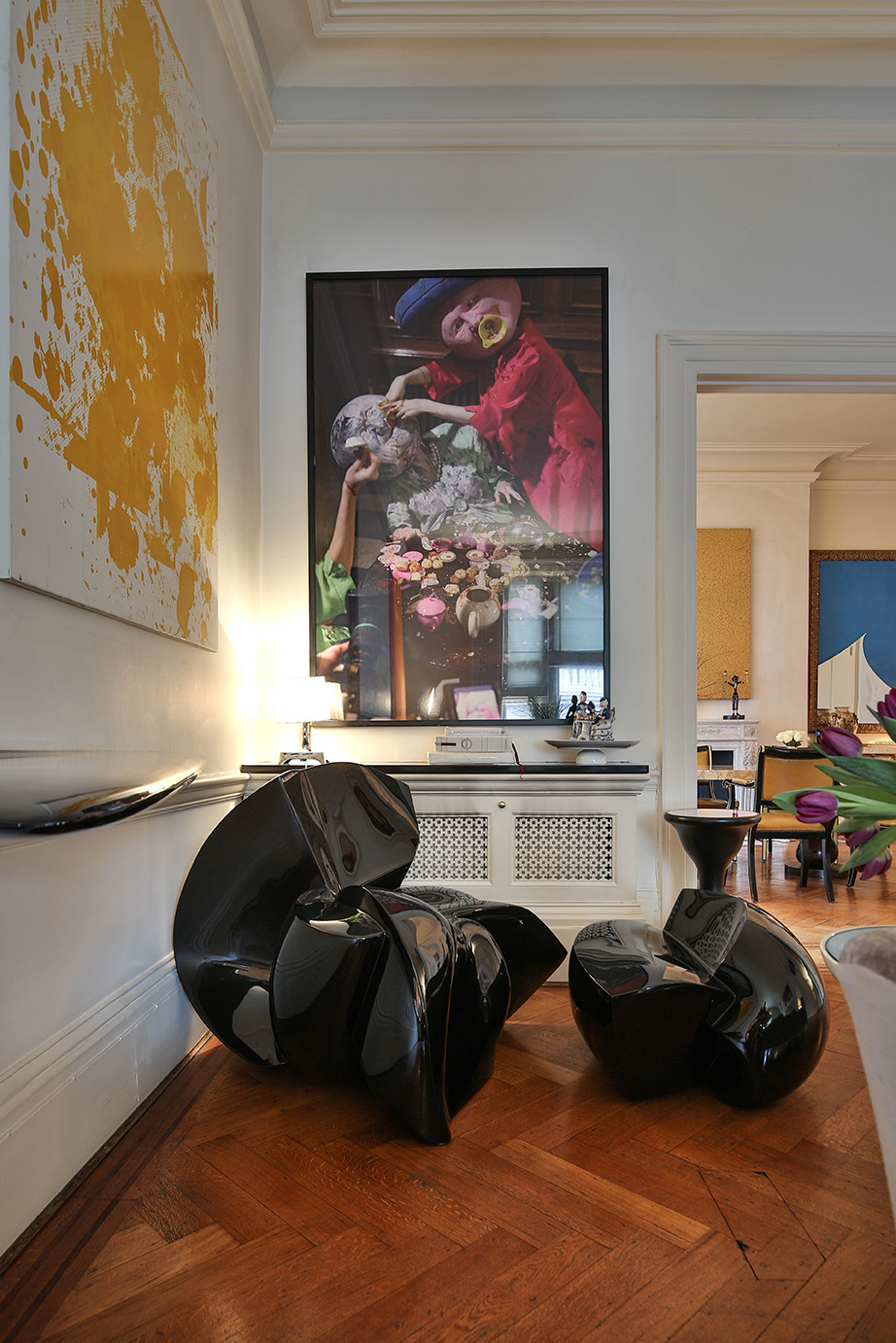 What do you love about the house?
It's a surprisingly tranquil location, despite being in the heart of Piccadilly; an oasis of calm and serenity.
What do you hate?
Parking is always difficult in central London!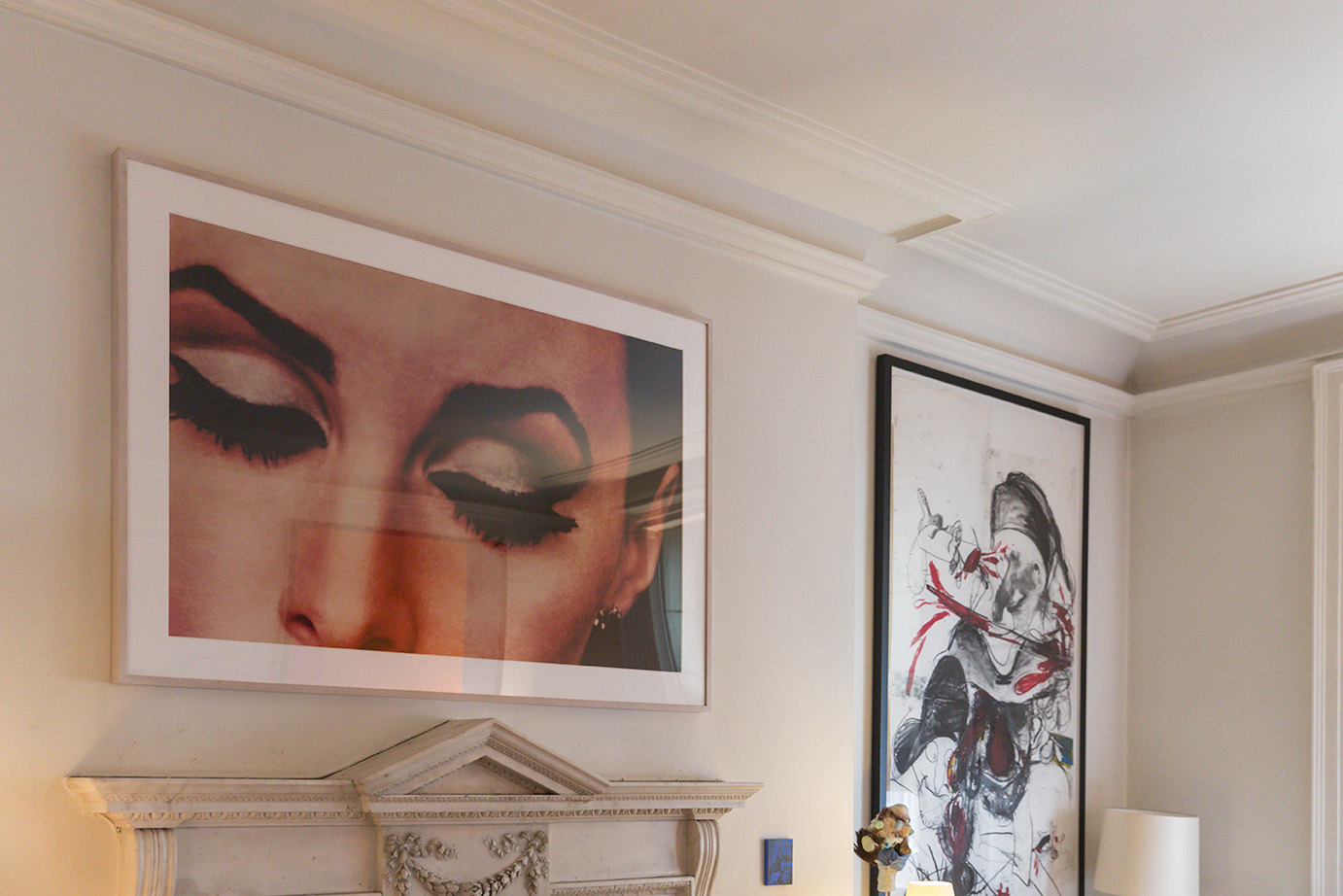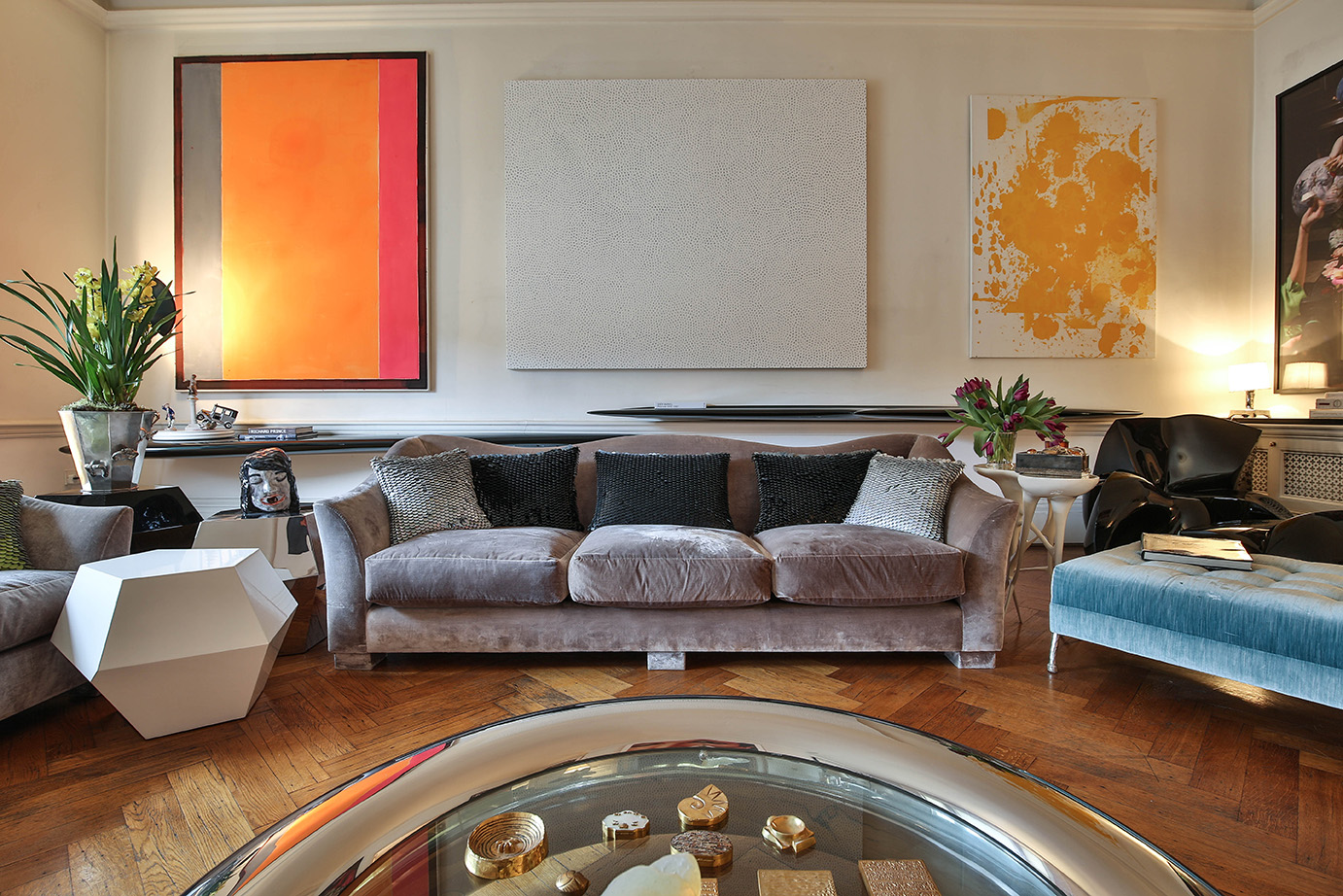 Which is your favourite room?
The drawing room is where I feel most relaxed, but I also love looking out over the roofline of London from my bathroom. It's a skyline that hasn't changed for many years and connects you with the past of this great city.
How has its style evolved over the years?
As an interior designer, furniture designer and gallery CEO, I'm very lucky that I can use my own home to experiment – both with artwork but also with new pieces from the artists I work with, such as Mattia Bonetti and Frederikson Stallard. Like any home, it has acquired more pieces over the years, but as a gallerist I do try to curate the space. If I don't like how a piece is sitting, I'm quite quick to make a decision. I won't put up with something that doesn't work!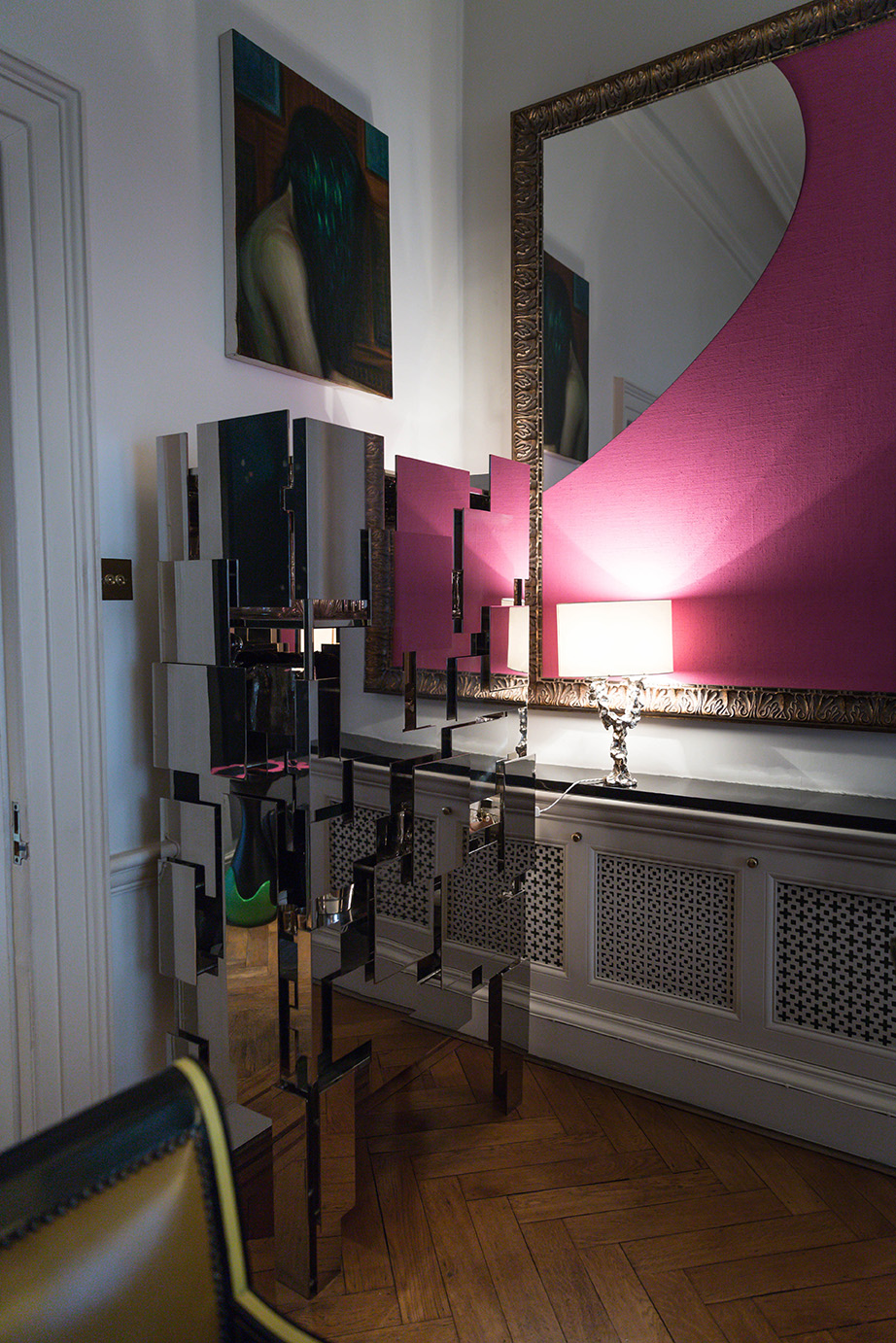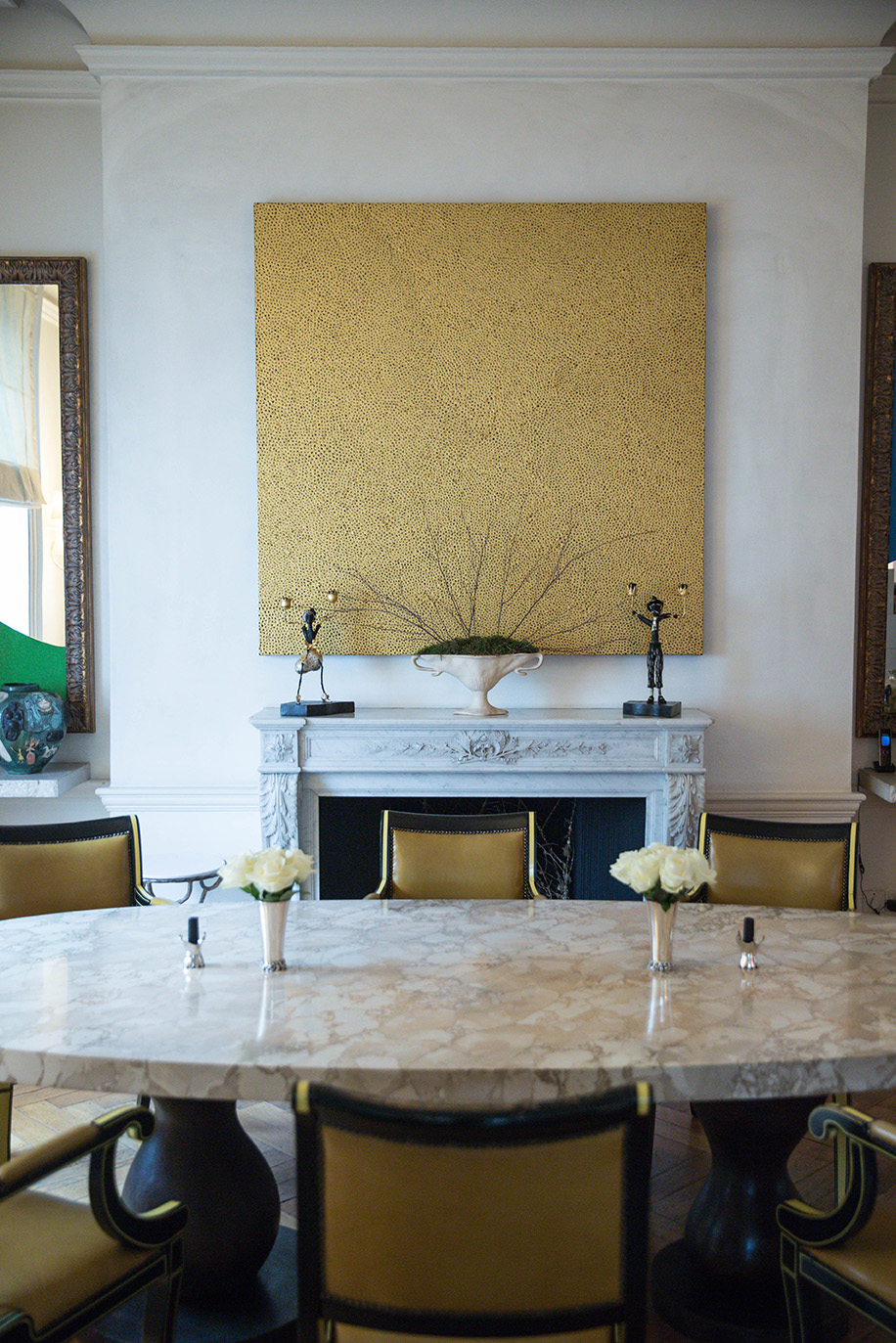 What are your five favourite features/pieces in the room?
The Emilio Terry chair, designed for Carlos de Bestegui; the Richard Prince photograph of the woman's eyes – it's one of my most treasured works of art; the ceramic pieces by Jean Cocteau and Grayson Perry; and of course the iconic shelf by Zaha Hadid. I was so lucky to work with Zaha for many years and I still miss her wit, humour and incredible intellect.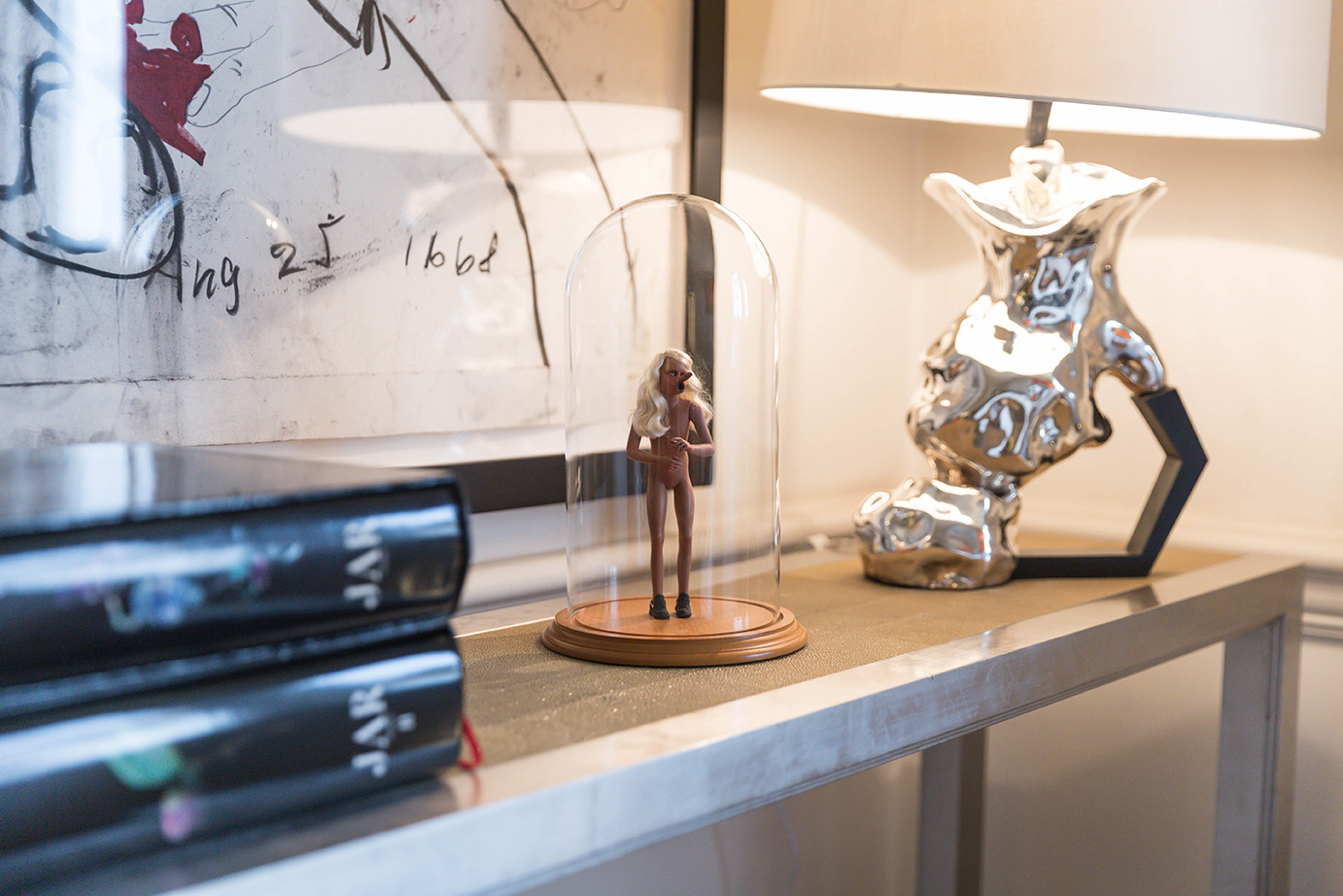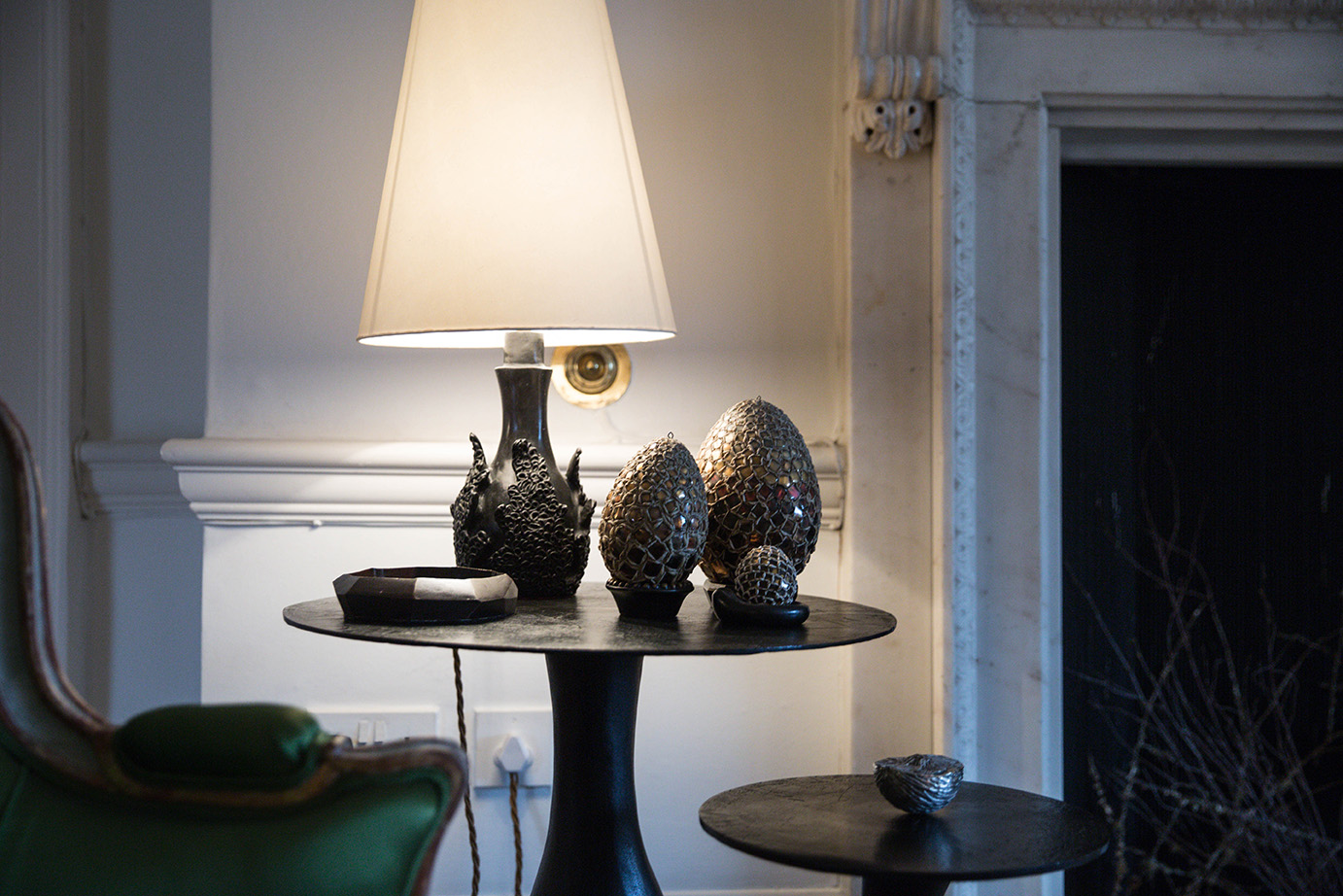 Most memorable moment you've had in this room?
The day I moved into this house my partner was away, so I was left to move in and unpack. When he returned and walked in after a long flight, I was standing there surrounded by boxes, and he asked me to marry him.
Dream piece you'd like to add to it?
We have lovely high celling so I would love the Lee Broom carousel for above the dining table. I love good lighting.