What to pack for a long weekend of work and play on the sunny shores of Ibiza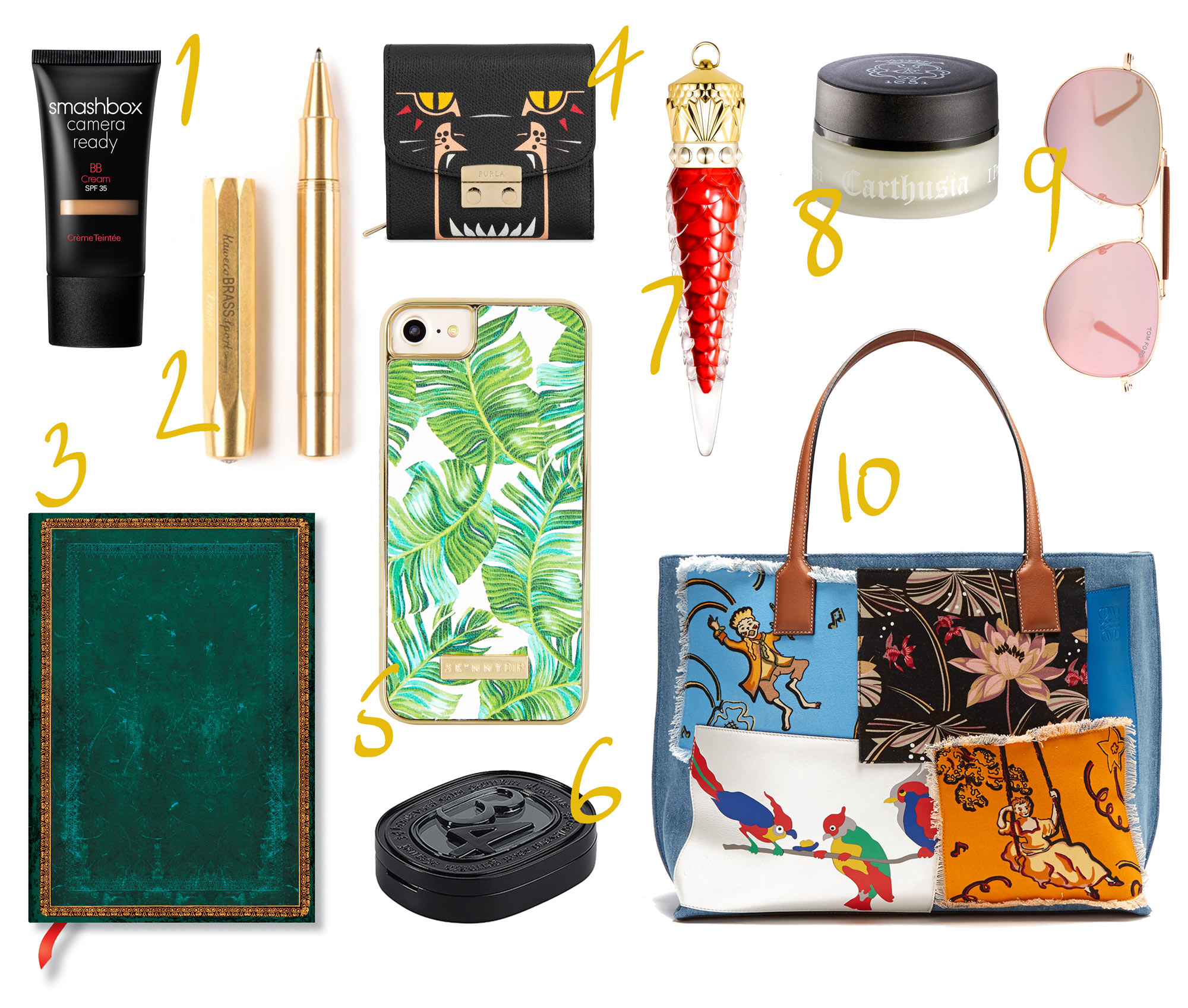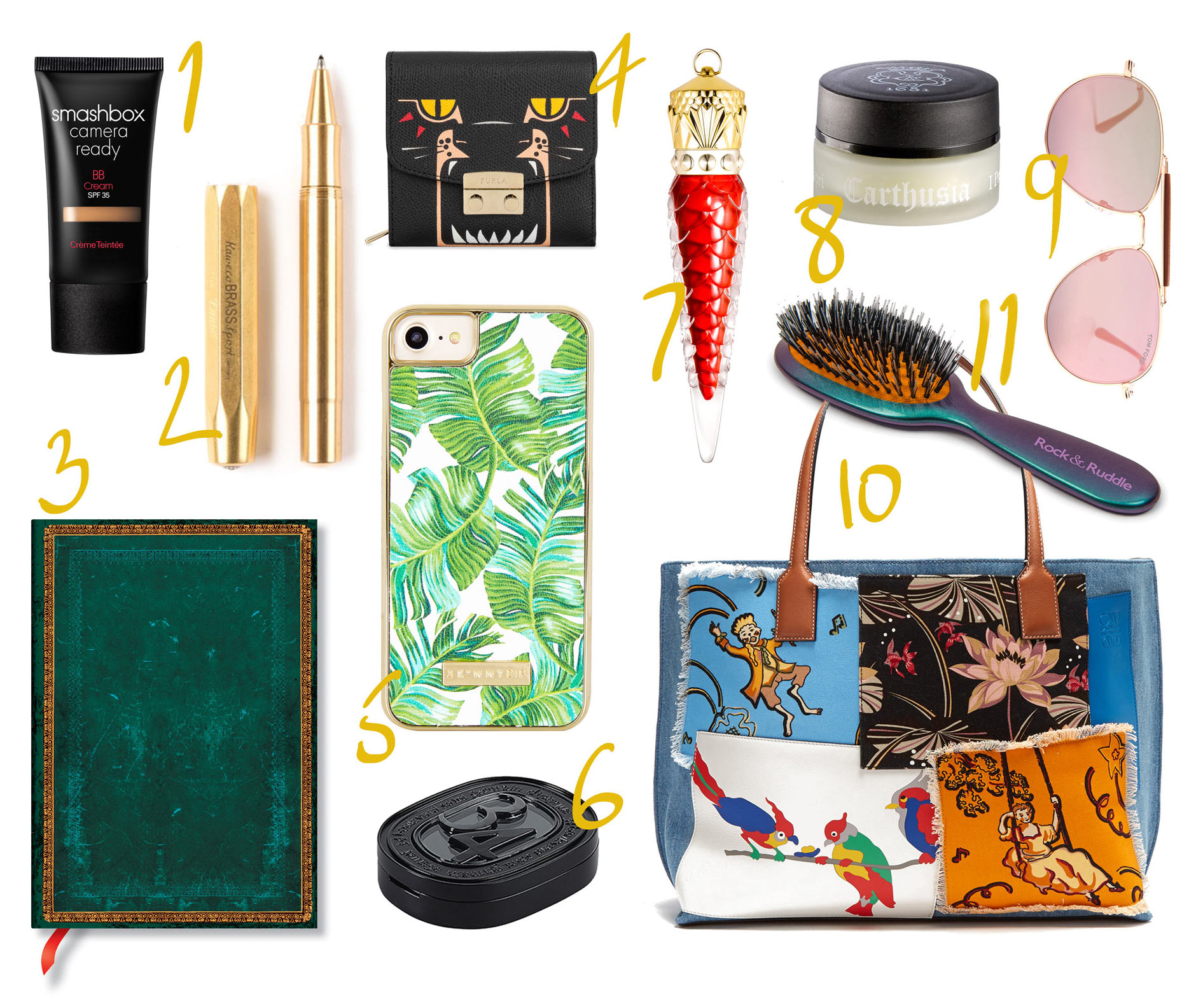 1. Camera Ready BB Cream, SMASHBOX, £27
2. Pocket Rollerball Pen, LABOUR AND WAIT, £58
3. Viridian Lined Journal, PAPERBLANKS, £14
4. Metropolis Jungle Purse, FURLA, £155
5. Antigua Phone Case, SKINNY DIP, £12
6. Essences Insensées Solid Perfume, DIPTYQUE, £45
7. Loubilaque Lip Lacquer in Altressa, CHRISTIAN LOUBOUTIN, £653
8. Mediterraneo Solid Perfume, CARTHUSIA, £40
9. Sean Mirrored Aviator Sunglasses, TOM FORD, £350
10. Ibiza Patchwork Tote, LOEWE X IBIZA, £1,525
11. Green and Purple Shimmer Hairbrush, ROCK & RUDDLE, £20
I'm travelling to Ibiza this week for the opening parties and the International Music Summit (essentially Fashion Week for DJs), so I need to cater for both work and play. I'm loving this super fun patchwork denim bag by Spanish luxury brand Loewe as part of their collaboration with Ibizan boutique Paula's, it has all the hallmarks of British Creative Director JW Anderson transported to sunnier climes. In it I'll need my phone, of course, re-styled for the season in a tropical palm print case by Skinny Dip.
No decent journalist is ever without a pen and paper, so I'll be hauling this serious looking pad and reassuringly solid brass biro. The Smashbox Camera Ready BB Cream is perfect for summer, gliding on for dewy but effective coverage in photos, and most importantly it packs a hefty SPF 35. For evening you need nothing more than this gorgeous lipgloss by Christian Louboutin presented in exquisite mermaid tail packaging. Any excuse to touch up on the go!
I'm a fan of Rock & Ruddle hairbrushes like this shimmering petrol blue and green one, so good they can revive limp hair to make it seem freshly blow-dried – a real life saver. Rather than taking unnecessary liquids when I fly, solid perfumes are a handy packing tip. For day I wear Mediterraneo by Carthusia which evokes a fragrant coastline with the refreshing scent of lemon leaves and green tea. For evening I'll switch to the très chic Essences Insensées solid perfume by Diptyque. The collection is inspired by the year's most exceptional Grasse harvest, and last May it was glorious fields of roses that inspired perfumer Fabrice Pellegrin's creation.
I'll slip my Euros into this beautifully designed black panther wallet by Furla which has somewhere for notes, a coin purse, and plenty of card holders. Finally, oversized aviator sunnies in the vein of Hunter S. Thompson hide bloodshot eyes from the night before. Now, where's my Sangria at?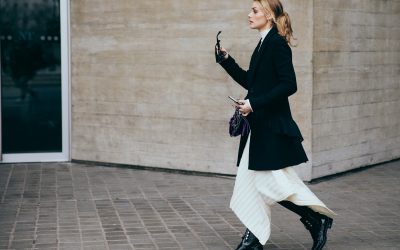 From bloggers to Editors-in-Chief, we round up the best of the street style contingent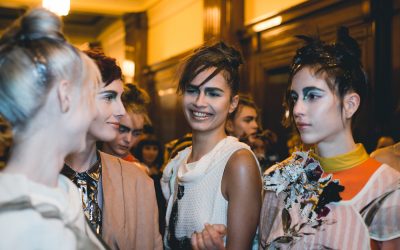 The eco-friendly brand presented a painterly, nature-inspired collection for their second catwalk appearance