Cara Delevigne's favourite baker gives us three recipes for stunning spring bakes
Instagram is full of pretty young woman posting pictures of pretty cakes. But few of those women are Cordon-Bleu trained pâtissiers, and even fewer of them create cakes as stunning as Georgia Green's. With over 64,000 followers on Instagram, commissions from DKNY and Lancome under her belt and high profile fans like Cara Delevigne, Suki Waterhouse and Lorraine Pascale, the 25-year-old Londoner may be a "social media sensation", but there's plenty of substance behind her undeniable style.

"I do think 'food porn' can be a bit much," admits Green, whose background in design and illustration shines through in the extravagant artistry and mathematical precision of her cakes.  "As amazing as a deep-fried Oreo stuffed doughnut dipped in chocolate and rolled in sprinkles sounds, I also think it could be on the verge of abusing food."
But neither is she a fan of the current vogue for 'healthy' bakes, be they gluten-free, dairy-free, low-sugar or raw – Green prefers to give a modern twist to traditional ingredients and techniques. "If you want cake, have cake. That's my way of thinking! As great as all these healthy snacks and cakes can look, it will never really satisfy you as a piece of cake or other baked good does!"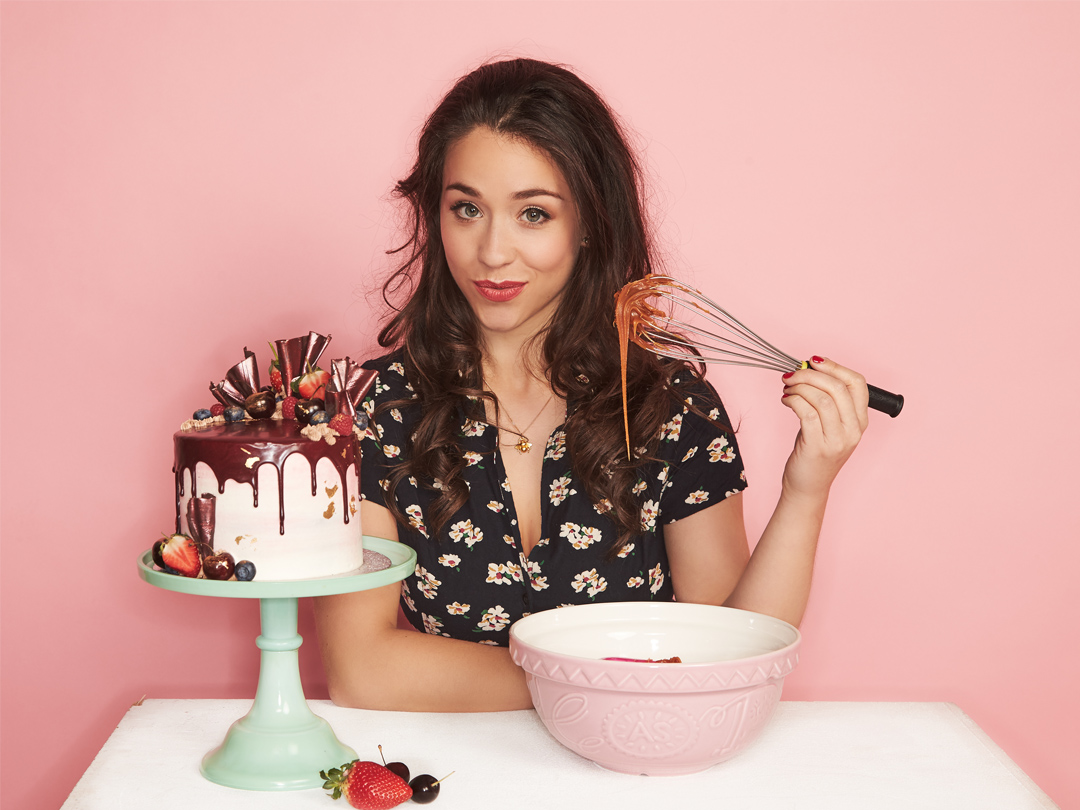 Having launched her Georgia's Cakes business in 2014, Green was swiftly propelled into the limelight when DKNY approached her to create a cake based on a jacket from Cara Delevigne's new range; photos of the delighted super receiving the cake at the collection launch party won her global exposure. Fast forward through three years of hard graft, and this month Green is organising her first Georgia's Cakes workshop, where people will get the chance to decorate one of her signature Mad Hatter cakes.
Green's design process is as eclectic as her inspirations – the three people she'd most like to bake for are Tim Burton, Vivian Westwood and Beyonce. "Unless the customer has asked for something very specific," she explains. "I let my creativity take over and design the cake as I make it, hence why no two cakes are ever the same – there will always be something slightly different about them."
For PHOENIX readers, she chose to share three of her favourite recipes: fun cheeseburger and emoji macaroons, a stunning ombre centrepiece bake, and one of her personal favourites, a chocolate and orange double-baked cake.  "It is funnily enough made without flour – but by no means healthier!" she laughs. "Chocolate orange is a match made in heaven. The cake itself lasts really well in the fridge and is even more delicious when heated up before eating."
So put down the date syrup and pick up the sugar – it's time to get your old-fashioned, cutting-edge bake on.
GEORGIA'S TWICE-BAKED CHOCOLATE AND ORANGE CAKE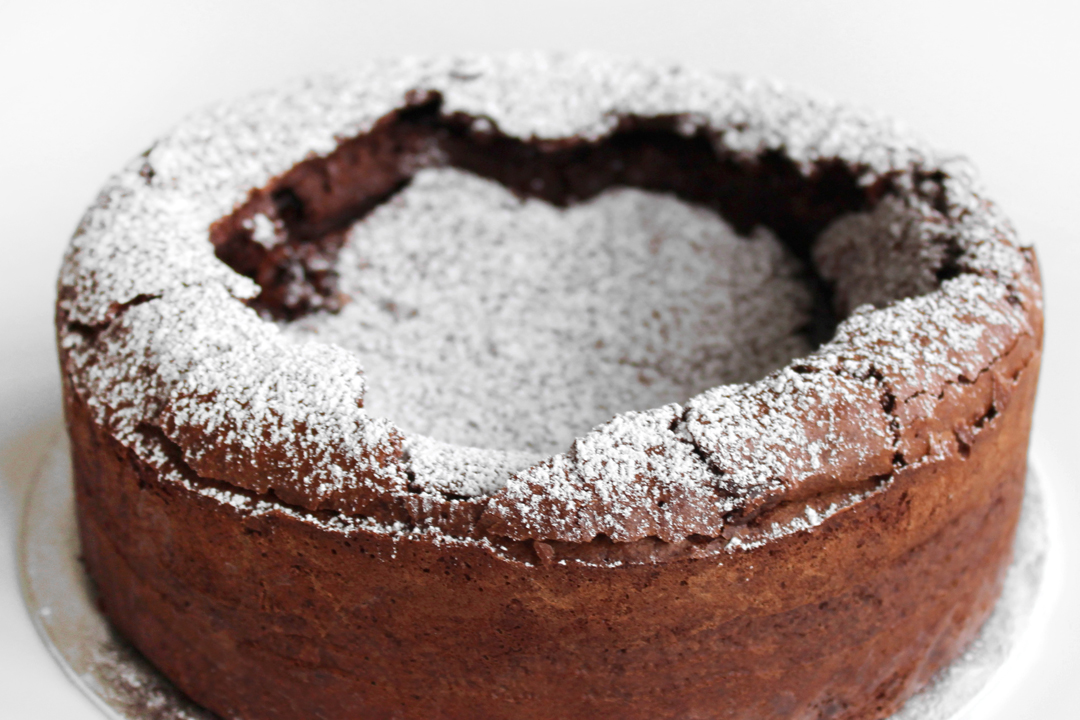 1. Oven at 180, grease and line a round cake tin (I use 7 inch).
2. Melt together the chocolate and butter – not too hot.
3. Add the sugar and mix in.
4. Add the Yolks and put the whites in a mixer.
5. Add the orange zest and mix through.
6. Whisk the egg whites until stiff peaks.
7. Gently fold the chocolate mix into the egg whites until combined.
8. Pour half the mix into the cake tin and cook for about 30 mins, until the middle is firm on top but the cake is still gooey on the inside.
9. Take out the oven and leave to cool for 5 mins, it might deflate a bit but that's fine.
10. Add the rest of the mix (you may want to give it an extra stir before pouring) and cook for a further 30 mins until the top is set but theres still a slight wobble.
Once cake is cooked, leave to cool completely. This is the only cake where it's ok for it to sink in the middle. Its best to leave in the fridge overnight and then serve the following day as the hot cake may fall apart. Sprinkle a dusting of icing sugar & eat at room temperature (or heated up slightly in the microwave for an even more heavenly experience!).
360g good quality dark chocolate
(I use Callebaut 53%)
240g butter

290g brown sugar

5 eggs, separated

Zest of 2 oranges
Georgia's Emoji Macaroons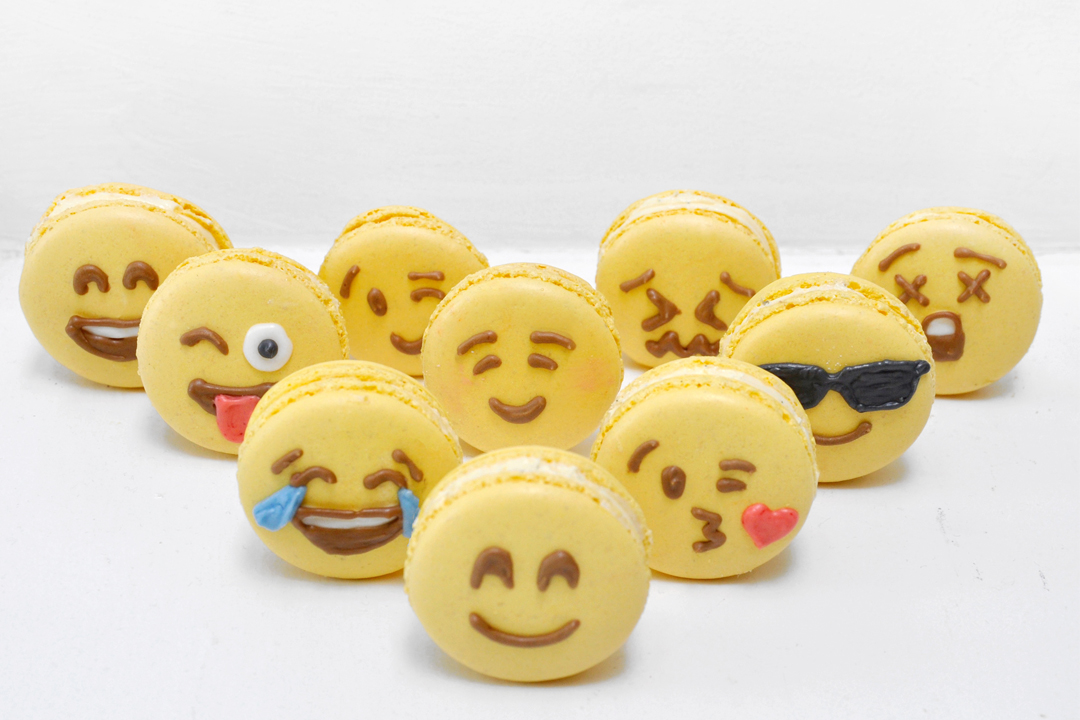 1. Preheat oven to 130 ºC.
2. Mix in the first 37g egg white with sifted almonds and icing sugar until you form a paste.
3. In a small saucepan, heat the sugar and water until 118 ºC.
4. Whilst this is heating up, put the second 37g of egg white into a stand mixer and begin to whisk on a high speed.
5. Turn speed down and pour the sugar syrup down the side of the mixing bowl.
6. Turn the speed back to high and whisk bowl has cooled down.
7. Add almond mixture and fold in until well combined.
8. Add yellow food colouring until a vibrant yellow colour.
9. Fill your piping bag fitted with a round nozzle and pipe circles onto a lined flat baking tray.
10. Bang the tray hard onto your work surface to release any air bubbles and the circles should also become smooth.
11. Rest the tray for about 10 minutes and then bake the macaroons for 12 mins until they have become firm.
12. Leave to cool.
1. Heat the sugar and water until 118 ºC.
2. Whilst this is heating, whisk up the egg yolks in the stand mixture on high until fluffy and volumised.
3. Slow the speed down and slowly pour in the hot sugar syrup, turn the speed back up to high and continue whisking until its cool.
4. Turn the speed down and add the softened butter and mix until it becomes a thick buttercream.
5. Fill a piping bag and cut a small hole in the end.
1. Pair up the macaroon shells, matching up the colours and most similar sizes.
2. Pipe a circle of buttercream in the centre of one shell and place other shell on top.
3. Softly squeeze together until the filling has reached the edge of the shell.
4. Make royal icing by mixing together the egg white and icing sugar.
5. Decorate the top shell with your favourite Emoji character using different colours of royal icing.
100g ground almonds
100g icing sugar
37g egg white (this is usually the weight of one egg white)
100g caster sugar
25ml water
37g egg white
Yellow Food colouring
90g caster sugar
25ml water
2 yolks
125g softened butter
1/2 Vanilla pod
Decoration (royal icing)
200g icing sugar
1 egg white
Lemon juice (to adjust consistency)
1. For the cake, melt the buttered mix in the caster sugar. Add the eggs and mix through, then the flour and vanilla until incorporated. Divide equally into two 6-inch cake tins and bake at 180°C for 30-40 minutes until they are cooked through
2. For the buttercream, beat together the icing sugar, butter and milk and add the seeds from the vanilla pod. Keep beating until the mixture is light and fluffy.
1. Cut each cake into 2 layers so you have a total of 4 layers of cake.
2. Put first layer onto a cake board or plate with a little buttercream underneath so it doesn't slip.
3. Pipe or spread some buttercream onto the layer of cake and sandwich another on top.
4. Repeat until you get to the last layer of cake, turn the layer upside down to ensure the top is the flat part from the cake tin.
5. Smother buttercream over the whole layered cake and scrape away the excess (crumb coating).
6. Refrigerate or freeze for 20 minutes until the buttercream has hardened.
7. In a separate bowl, mix a couple of heaped tablespoons with some food colouring to get a dark colour.
8. Spread a thin layer of the coloured buttercream around the bottom of the cake.
9. Add some more white buttercream to the coloured one to make a lighter shade, and spread it on the cake just above the layer you just did.
10. Repeat until you get tho the top where you want to spread white on the top layer and the top of the cake.
11. Use a scraper or palate knife to go around the cake and smooth out the sides and you should achieve the ombre effect.
12. Even out the top of the cake so it's flat and decorate however you would like!
250g butter
250g caster sugar
250g self raising flour
200g (4) eggs
Vanilla Extract
500g icing sugar
150g softened butter
60ml milk
1 Vanilla pod
Pink Food colouring
Fresh Fruit
Macarons
Meringue Kisses
Glitter + Gold dust
GEORGIA'S "CHEESE BURGER" MACARONS
1. Sieve together icing sugar and almonds.
2. Add 1st egg white and mix to form a paste.
3. Add 2nd egg white into the kitchen aid and start to whisk.
4. Put caster sugar and water into a pan and heat until it reaches 118°C.
5. Once the white has reached soft peak meringue, turn speed down and slowly add the sugar syrup.
6. Turn speed back up and whisk until room temperature.
7. Add the almond mix into the meringue until all incorporated (looking for a ribbon stage texture).
8. Add the food colouring to get a similar colour to a burger bun.
9. Pipe circles onto a lines baking tray and leave to skin for 20 mins.
10. Cook for 12 – 15 mins at a 135°C oven until they have stopped wobbling.
11. Leave to cook completely before taking them off the parchment paper.
1. Heat cream until its steaming.
2. Pour over chocolate and mix until its all melted.
3. Keep in fridge until it sets to piping consistency, but check every 15 mins and give it a stir so the temperature is even.
4. White chocolate Cheese OR colour marzipan yellow, roll and cut into squares.
5. Colour white chocolate yellow (best to use chocolate colouring but may be able to with gel).
6. Spread out on acetate or on non-stick mat and set in fridge for 5 mins.
7. Just before it's set completely, mark out squares with a warm knife and put back in the fridge.
1. In a pan, heat up the raspberries until they start to break down.
2. Put into a blender with the sugar and blitz.
3. Pour through a sieve and leave to cool.
250g butter
250g caster sugar
250g self raising flour
200g (4) eggs
Vanilla Extract
100g double cream
100g dark chocolate, pellets or broken pieces
250g raspberries
1 tbsp icing sugar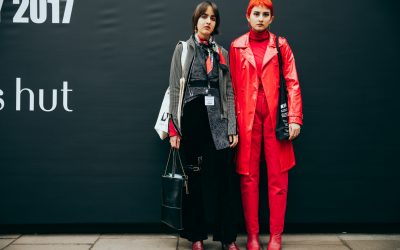 From bloggers to Editors-in-Chief, we round up the best of the street style contingent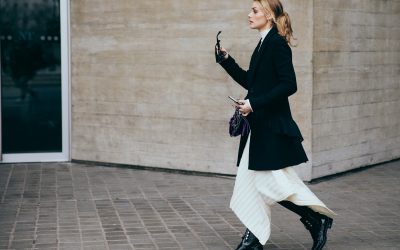 From bloggers to Editors-in-Chief, we round up the best of the street style contingent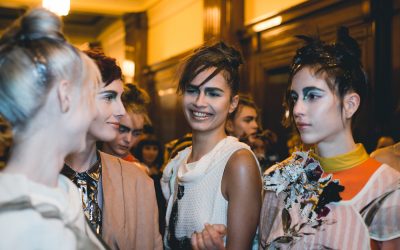 The eco-friendly brand presented a painterly, nature-inspired collection for their second catwalk appearance