The comedian-turned-director finds gentle kindness and a sense of wonder in his juddering characters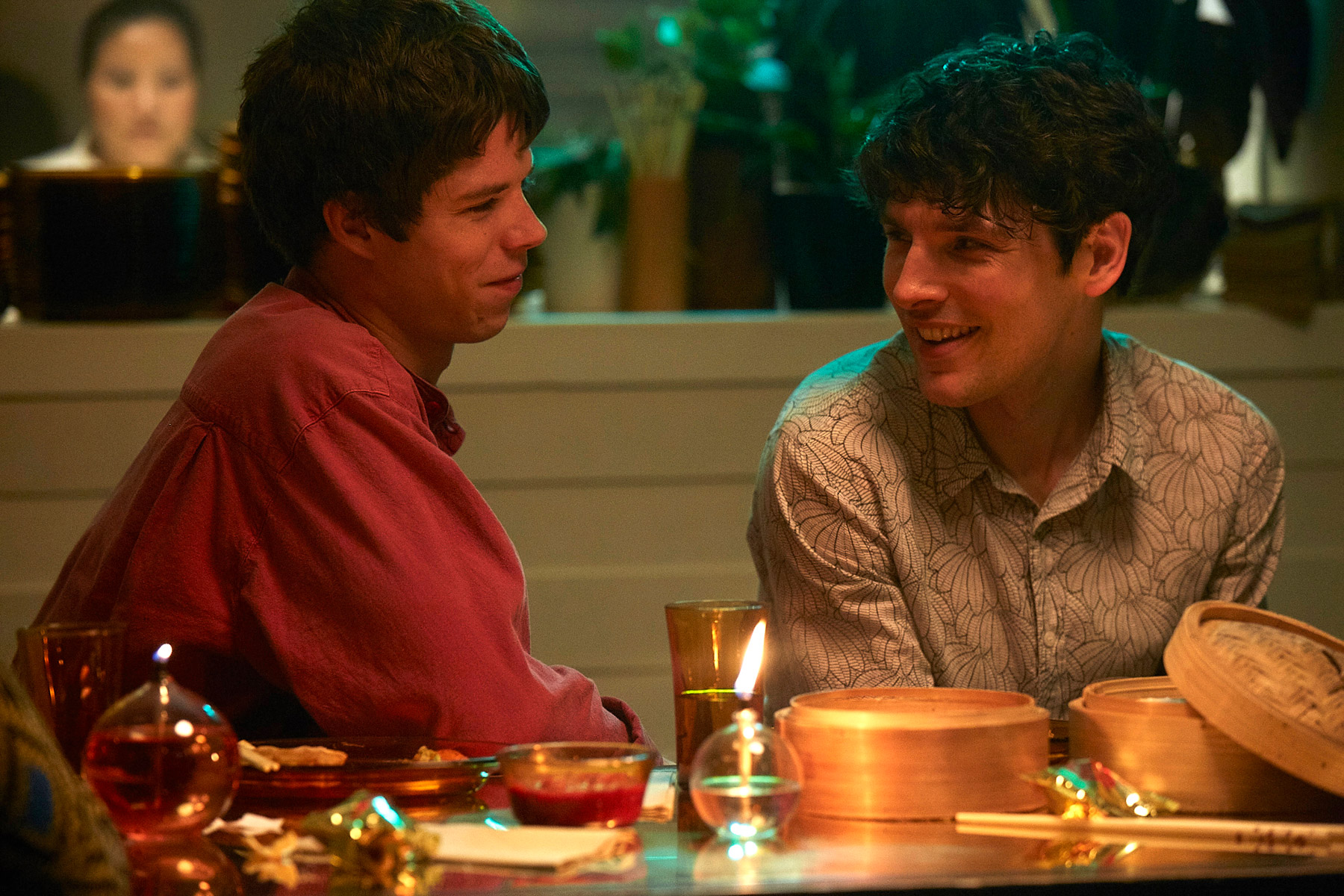 Benjamin is exactly the film you'd expect from the angst-ridden brain of Simon Amstell, one of the UK's most fantastically awkward stand-up comedians. It follows Benjamin (Colin Morgan), a young and sensitive film director who had great success with his first movie, and is now preparing to unleash his long-gestating, potentially disastrous new feature on the world.
He's also digging himself out from a failed relationship, while cautiously and painfully dancing around a potential new one with sultry French student Noah (Phénix Brossard), who's clearly far too young for him. And just in case that's not quite cringe-making enough, his best buddy Stephen (Joel Fry), a long-suffering stand-up comic, is engaged in his own wince-inducing attempted courtship of dismissive media gadfly Tessa (the ever-wonderful Anna Chancellor).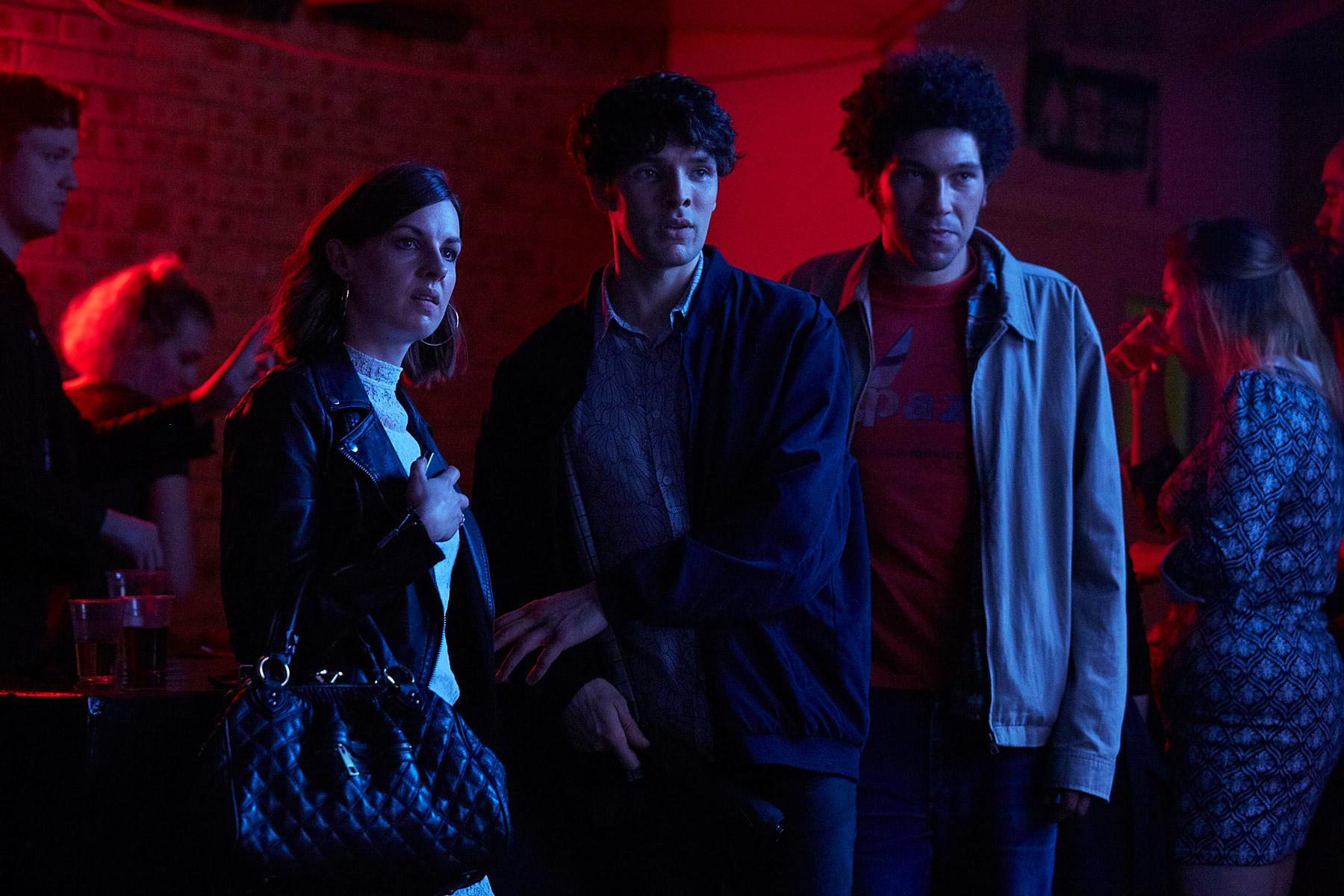 That's what really passes for plot as these characters traverse the artsy Soho nights: at interpretive dances, at posh soirees, at dinners and at movie premieres (the Curzon Soho has never looked so dreamy). Benjamin instead focuses in on the everyday horrors of human interaction – the poorly-judged phrase, the public humiliation, the jerky unease at physical interactions. This may be the most British film ever made. But Amstell, ever the incisive interrogator of human foibles, finds gentle kindness and a sense of wonder in his juddering characters, a barely-articulated optimism that people can actually love each other, that maybe not everything will turn to utter shit.
Benjamin is funny, in the way that your cynical, mopping friend is funny. You laugh, but afterwards you wonder if she's really alright. Like, deep down. And that's the special something that Amstell brings to his work, that to him it really, really matters. Like Benjamin's god-awful movie and its ill-advised monks, there's hurt there, and there's passion, and there's hope.
"We're alright, aren't we?" Benjamin asks his cat – part genuine question, part scream from the brink. In Amstell's world, we're never quite sure.
Benjamin opens on 15th March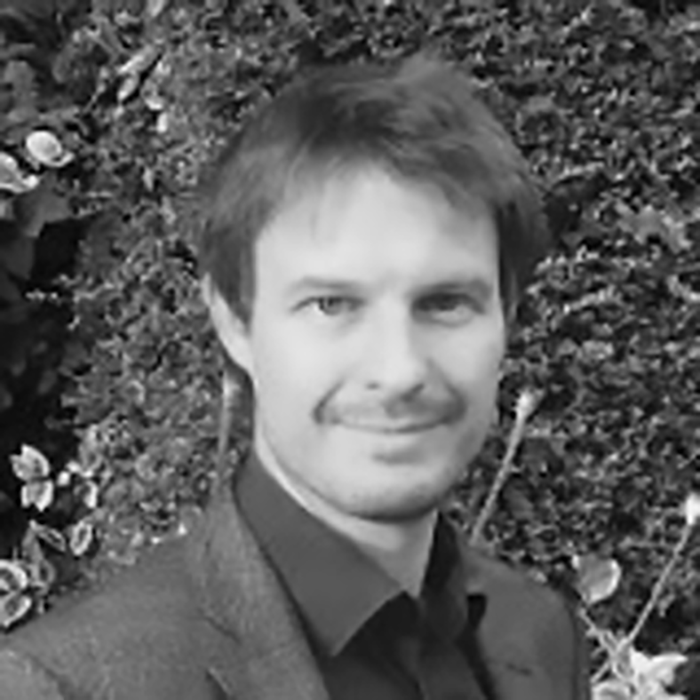 GREG TAYLOR
Film Editor
Greg spends a socially unacceptable amount of time in darkened rooms waiting for the next film that excites him as much as Jurassic Park did when he was 12. As well as reading too many books and watching too many films, he found time to advise two Mayors of London and a host of MPs, helping to give more power to people and neighbourhoods. He continues to watch and write about the national and global political scene with a mixture of hope and dismay. If he's not writing, watching, listening or reading, Greg is almost certainly planning his next trip overseas – all recommendations greatly received.