…don't get too cosy though, the clurrrb is calling
This month the music editor turns the last of his sun-splashed adventures – which feature an ambient choir, some garage rock, an Ibiza garden centre and the next James Bond movie – into a playlist made for Indian summers. 
1. Alice Boman – Wish We Had More Time
No one does melancholy quite as elegantly as Sweden's Alice Boman. Her forthcoming album Dream On comes, in her words, "from a feeling of sadness, something being lost or broken or just not turning out the way you wanted it to". Treat yourself to an early Christmas present and book early for her show next February at the Union Chapel in London. 
2. Konradsen – Television Land
Konradsen is the Norwegian duo of Jenny Marie Sabel and multi-instrumentalist Eirik Vildgren. 'Television Land' starts as a fragile story, slowly unfolding, steadily involving more and more people. Their album Saints and Sebastian Stories is a tender and homespun thread between past and present, a journey in friendship and quiet reflection. 
3. Kate Tempest – Firesmoke
"Come close to me, Free me, Let me untangle the madness that knots you." This tale of the U.K. street poet laureate falling deeply in love is the perfect companion for a walk through autumn leaves, alone or with your own firesmoke. #ICYMI
4. Bibio – Before
Genre-hopping Stephen Wilkinson aka Bibio mixes a deft cocktail of funk and 70s soul influences in this head-nodding gem from April. 'Before' is taken from Bibio's 10th album Ribbons, whose themes include admiration for the power of nature. 
5. Out Of The Ordinary – The Ballad of Kenny Buchanan
Part of Stranger Things Have Happened, a project by Edinburgh collective Out of the Ordinary which gathers together some of Scotland's finest contemporary musicians to perform an Edinburgh Soundtrack, this track is Adam McNully's noir-tinged homage to Leith's Kenny Buchanan, former undisputed lightweight boxing champion of the world. 
6. Danny Brown – Dirty Laundry
"Cover your ears if you're kids, we got round two," warns Danny Brown in this slutwalk on the wild side. With help from legendary hip hop producer Q-Tip, Danny soaks his dirty laundry in double entendres and goofy, horny, off-kilter rap. 
7. sir Was – Deployed (feat. Little Dragon)
We return to Sweden to meet Joel Wästberg aka sir Was, who enlisted PHOENIX cover star Yukimi Nagano for 'Deployed'. This fragile yacht rock-tinged gem has been on repeat for some time. Don't miss Joel's headline show at the Scala in London on November 27.
8. KOKOKO! – Tongos'a
Kinshasa collective KOKOKO! caught our attention at the Museum of African Contemporary Art Al Maaden (MACAAL) in Marrakech, as part of the Material Insanity exhibition. The electro-junk band calls their sound 'Tekno Kintueni' and you can catch their stunning live shows across the USA and Europe throughout the next two months, including a headline gig at Berlin's infamous Berghain.
9. Flume feat London Grammar – Let You Know (Ross from Friends Remix)
Flume's 'Let You Know' featuring London Grammar gets a spacious percussive rework from British producer Ross From Friends who goes from strength to strength. On top of his ace remixes and collabs, Ross has a peak time slot in Berghain's Panorama Bar.
10. Duckwrth – Crush
Rising star Duckwrth has been gathering plaudits from tastemakers like Tyler The Creator, Anderson Paak and Quincy Jones, and will be supporting Billie Eilish on her US tour in November. With a style that traverses rap, hip hop, soul, funk and electronic, we can't wait for his album to drop early next year.
11. Moon Boots – Tied Up
Producer, DJ, and keyboardist Moon Boots told PHOENIX, "We thought it would be fun to make something sweet with naughty lyrics that people would sing along to." Mission accomplished! Did you catch his "Ultimate Bar Grooves Playlist" in last months digital edition? 
12. Robyn – Ever Again (Soulwax Remix)
Warmed up by the mischievous hi-jinx of Moon Boots, let's continue in the same vein with A-list remixers Soulwax, who do it again with a funky, old school style remix on Robyn's hit single 'Ever Again'. A funk-fused bassline drives this groove-laden dancefloor jam. 
13. Jacques Greene – Night Service
Continuing with our world tour, Canadians Jacques Greene and Cadence Weapon invite us to join them for 'Night Service'. Their love letter to getting lost in music in the wee small hours transforms the nightclub into a church. Maybe God is a DJ after all. 
14. Rosie Lowe – The Way (Demi Riquisimo Remix)
Polymath Rosie is a singer, producer, radio DJ, and trainee sex and relationship therapist. Taking inspiration from the brilliant Esther Perel, her music looks at fidelity, desire, and body image. This spellbinding remix from Demi Riquísimo turns up the heat, injected the original with a classy disco-infused groove. 
15. Serge Santiago – Krayzee
Have you ever had a dream when you were taken into another state of consciousness, surrounded by beautiful people, bright lights, a fog machine, and sick beats? This is Serge Santiago's reality, accompanied by a deep voiceover and seductive bass line which writhes around a rhythm that just gets stronger. Banger. 
16. House Gospel Choir – Salvation
PHOENIX loves the 150-strong House Gospel Choir, whose mission is to uplift wellbeing through singing. Each month they host a public Mass Choir at Rich Mix in East London, where recent guests included house icon The Black Madonna and singer Georgia. You can catch them on October 7, when Sinead Hartnett will be their special guest. The choir also play Homobloc in Manchester on November 9 and are headlining the Electric Brixton a week before Christmas. 
17. Two Door Cinema Club – So Many People – High Contrast Remix
Drum & Bass legend High Contrast wraps up our October playlist with a belter of a remix for Two Door Cinema Club. Lose yourself in the fat bassline, vocal hooks and a stunning half-time vocal breakdown of 'False Alarm'. We hope you've enjoyed the emotional rollercoaster of October's playlist, let's do it again next month.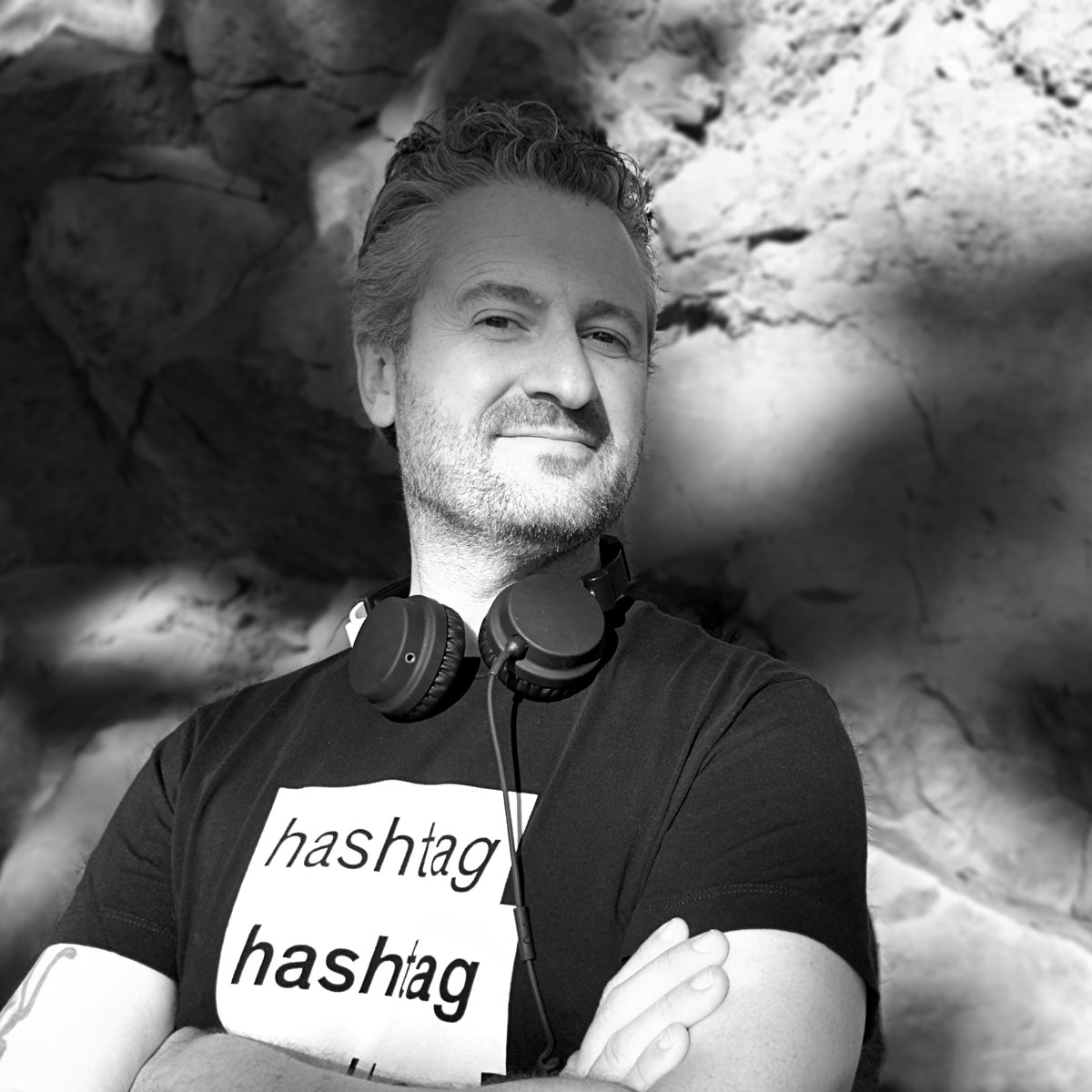 OISIN LUNNY
Music Editor
Oisin Lunny has been performing, producing and DJing since the early 90s, first with his band Marxman and then with his solo project Firstborn. Today he is a keynote speaker, composes music for film & TV, DJs globally, and sends out mixtapes to 12,000 friends via his website oisinlunny.com.