Hot under the collar about politics? Read on…
You're fuming about something, right?
Global warming? Fake news? Too much darts on the BBC?
You want someone to do something, but you might not be sure who. Happily, there are 650 wonderful, highly respected people being paid to do something, or at least explain why they won't.
Members of Parliament get told what their constituents think a LOT. They can be assailed by over 1000 messages a day – by email, Facebook, Twitter, Insta and, in occasional flashes of days of yore, hand-scrawled missives. And while not all are vicious insults or Brexit whinges, many are incomprehensibly barmy (like the Welsh man who faxed dozens of pictures of a suspicious-looking cat to his MP every day, pondering whether it was an English spy. The case was never proven).
MPs employ conscientious staff to wade through the daily onslaught – discarding the drivel, binning the bumph, and only bringing the most pressing and interesting to the attention of the big boss.
The question is – how do you make your request stand out from the deluge and get a useful response? Follow our short guide, and we'll help you do exactly that.
1. Be short and sweet. Twenty pages of loopy invective, with alternating fonts, underlinings and random capitalisation, looks more like a prop from a horror movie than a sensible request. Get to the point quickly, ideally in a couple of hundred well-chosen words, to get those poor souls reading hundreds of these things a day on your side and trusting that you're not a fruit loop.

2. Be specific. A rambling diatribe running from nuclear weapons to your neighbour's obnoxious nasal hair is only going to get you a rambling reply in return. Or no reply at all. Make sure you include a clear, and do-able, action – a letter to the Prime Minister on your behalf, asking a question in Parliament, voting the way you want. It's hard to ignore a direct request. But be aware of the MP's record (easily discoverable online) – a dyed-in-the-wool Europe hater isn't going to change their position on the basis of your single pleading note.
3. Time your approach. Many requests to MPs are utterly bizarre. Asking them to vote against a change to the Tesco dog food recipe will probably get ignored (at best), unless there's actually a vote on that issue soon (unlikely). So check the news and Parliament website, work out when there's a good opportunity to air your issue, then strike. And be aware of what an MP can and can't do – issues of national policy, yes. Issues around local bin collections and dog poo outside your house, not so much (that's your local councillor).
4. Be polite. There's a default misapprehension that MPs are useless layabouts who need a sharp, metaphorical boot up the backside to get them to do anything. Wrong. MPs are mostly a conscientious and public-minded bunch, and keen to help (not least because it helps them keep their jobs). A respectful note goes a long way, and maybe even a little smidgen of praise.
5. Get support. Happy people equal more votes, so the more local voters who support your issue the more likely your MP is to take it seriously. So draw up a petition, even if it's just the people on your street, or get your local chums to write their own emails. A local uprising (bloodless, please) will certainly catch a politician's eye (as well as the local press, if you want to make a splash).
6. Make sure to follow-up. If you don't get the reply you want, push back. Write again, challenging the response (politely, of course). Suggest a way of coming to an agreement. Or request a meeting – MPs meet constituents in local "surgeries", and in Parliament too. And a cup of tea with a group of local campaigners make for a good Twitter post, so everyone's a winner.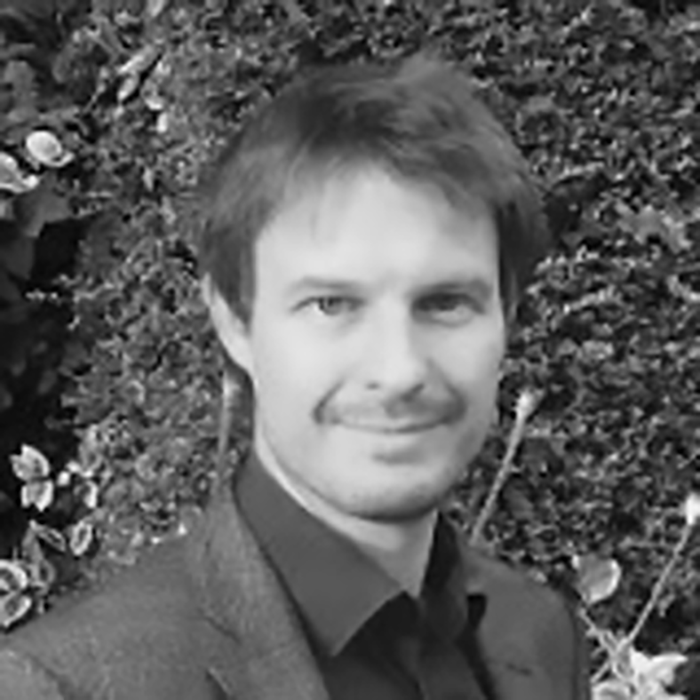 GREG TAYLOR
Film Editor
Greg spends a socially unacceptable amount of time in darkened rooms waiting for the next film that excites him as much as Jurassic Park did when he was 12. As well as reading too many books and watching too many films, he found time to advise two Mayors of London and a host of MPs, helping to give more power to people and neighbourhoods. He continues to watch and write about the national and global political scene with a mixture of hope and dismay. If he's not writing, watching, listening or reading, Greg is almost certainly planning his next trip overseas – all recommendations greatly received.