Make 2021 the year you make the switch
We all know we should be reducing our plastic use, which is why come that time of the month it pains us to grab the nearest shiny wrapper off the store shelf. Conventional tampons, pads and liners contain up to 90 per cent plastic, generating more than 200,000 tonnes of waste per year in the UK alone. The good news is that in 2021 there is a wealth of alternatives, and with a little pre-planning online you'll never be caught unprepared again.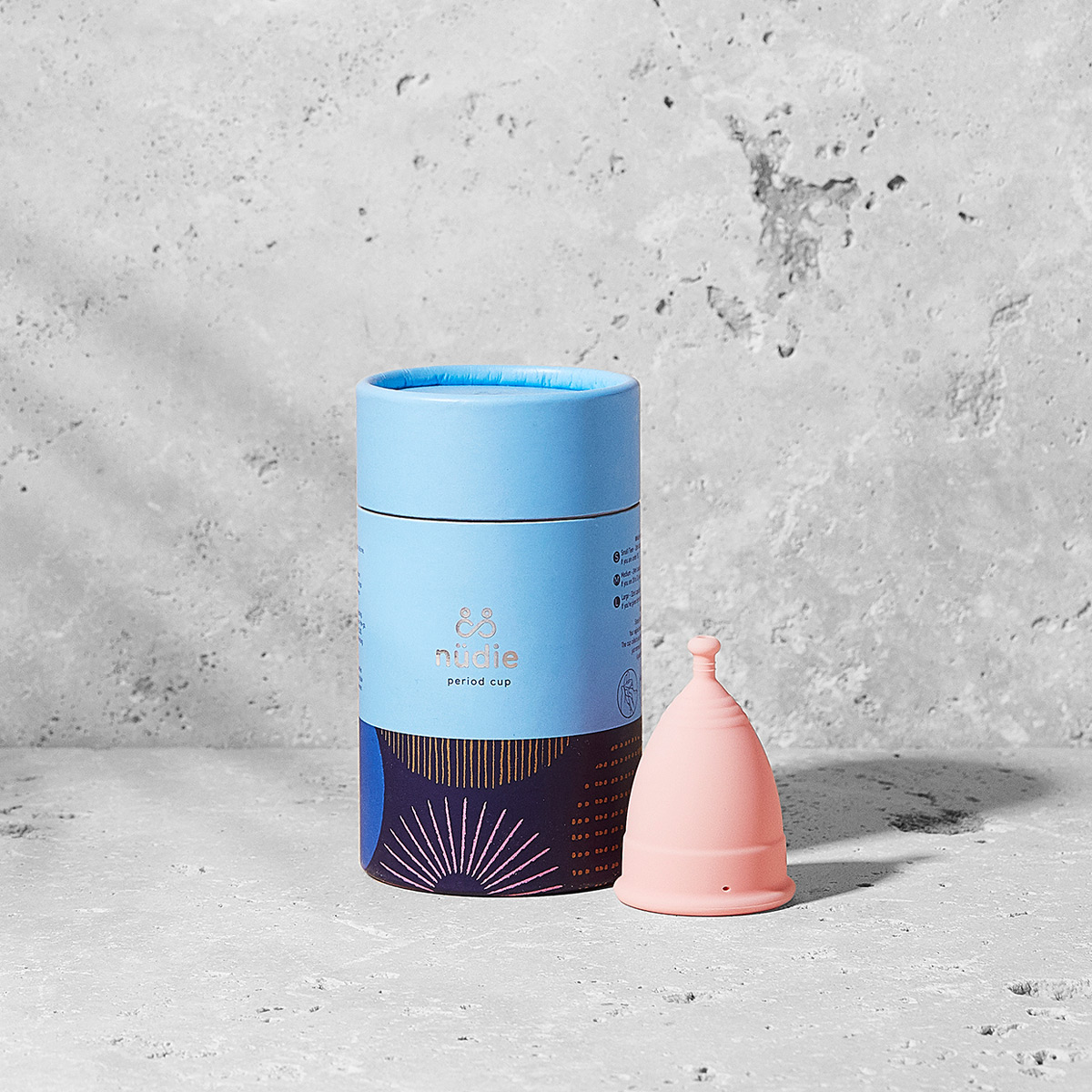 Co-founded by mother-daughter duo Lucy and Claire Lettice, &SISTERS was created by women, for women. The nüdie menstrual cup uses a 100% hypoallergenic, medical-grade silicone for a comfortable application and fit, with 3 sizes available (S, M, L) and up to 12 hours of protection guaranteed. Its unique design elements include &SISTERS own easy-to-hold Pebble™ pull and Tri-flow™ air release holes, which together ensure a stress-free, easy removal for every user. With a lifespan of 10 years, the nüdie cup can not only reduce your carbon footprint but your monthly period-product expenditure too. £24.95.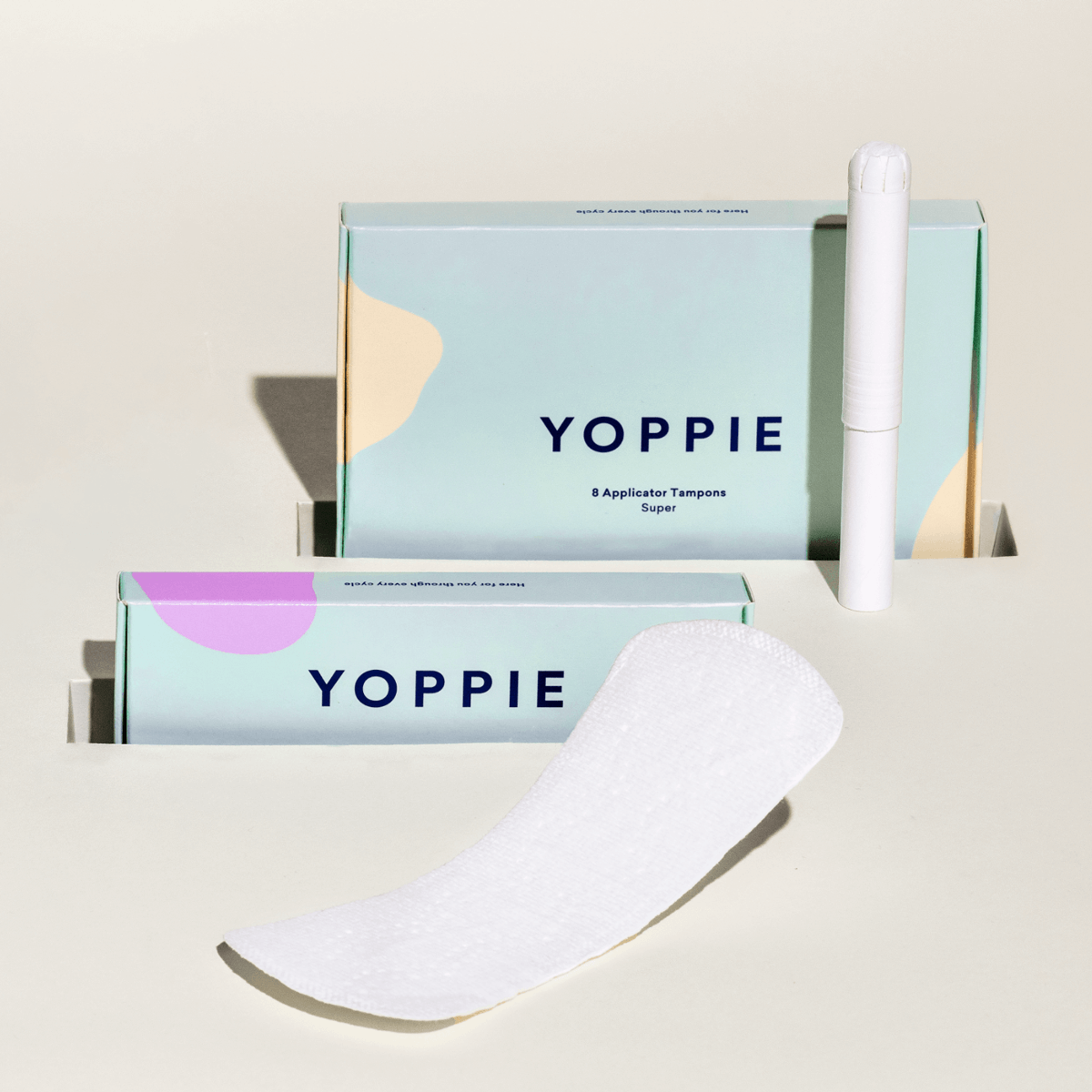 Short for 'Your Happy Period', Yoppie aims to make our periods worry-free, comfortable and eco-friendly, with tampons, pads and liners that contain no pesticides, chlorine bleach, fragrances or synthetics. Sign up to their no-strings-attached monthly subscription service by answering a few non-intrusive, non-judgemental questions about your monthly cycle and receive your personalised mix of organic cotton, sustainable period products, all chosen with your flow and product preferences in mind. From £8.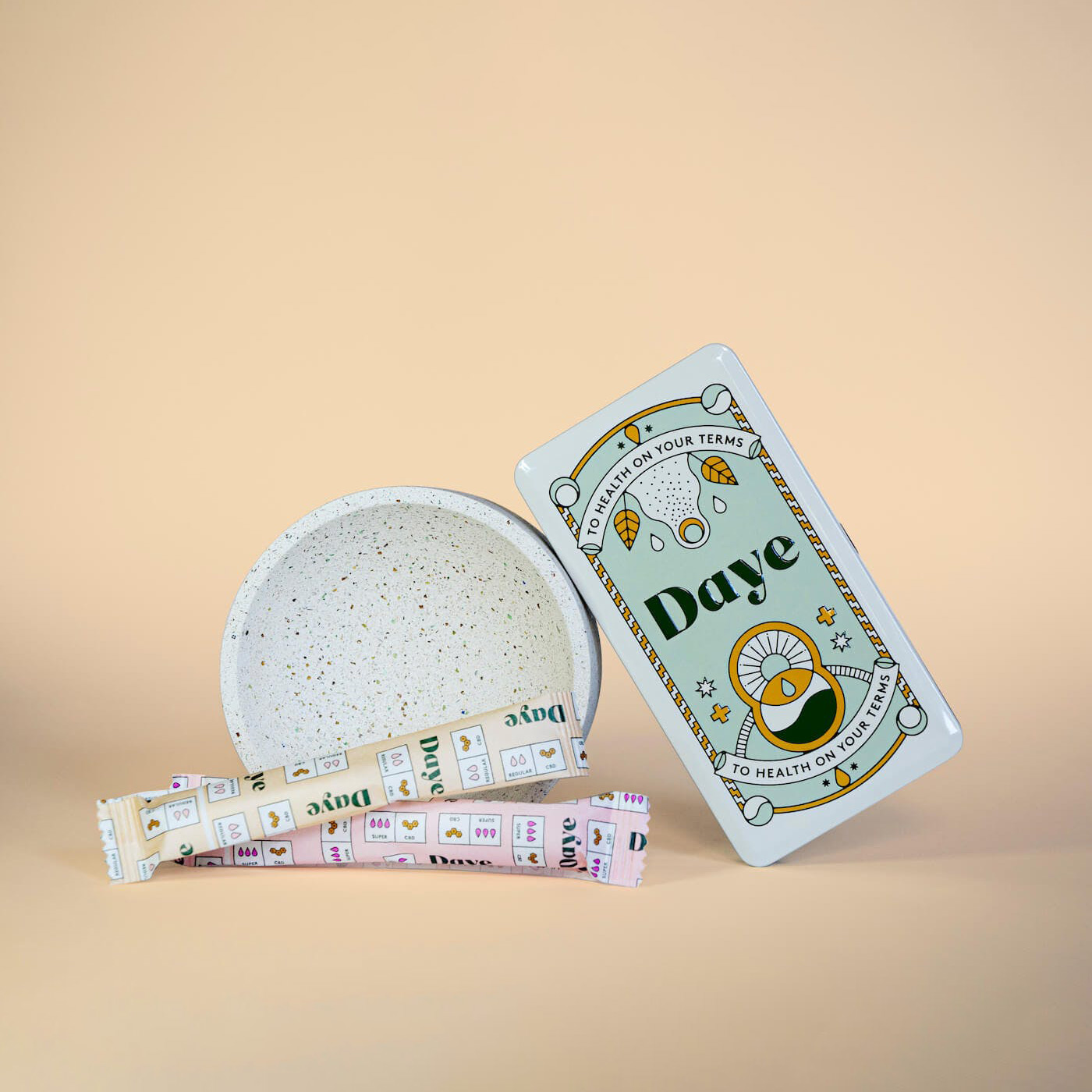 Soothe period pain with the world's first CBD-infused tampons. Female-founded start-up Daye's CBD tampons contain 100mg of naturally occurring cannabidiol per tampon and a high potency (30%) organic hemp CBD-infused layer, which when absorbed through the vaginal mucosa, soothes painful periods with the naturally occurring anti-inflammatory and pain-relieving effects of CBD. Daye's tampons claim to be sustainable, clinically validated organic, biodegradable and lab-tested to the highest standard. From £11.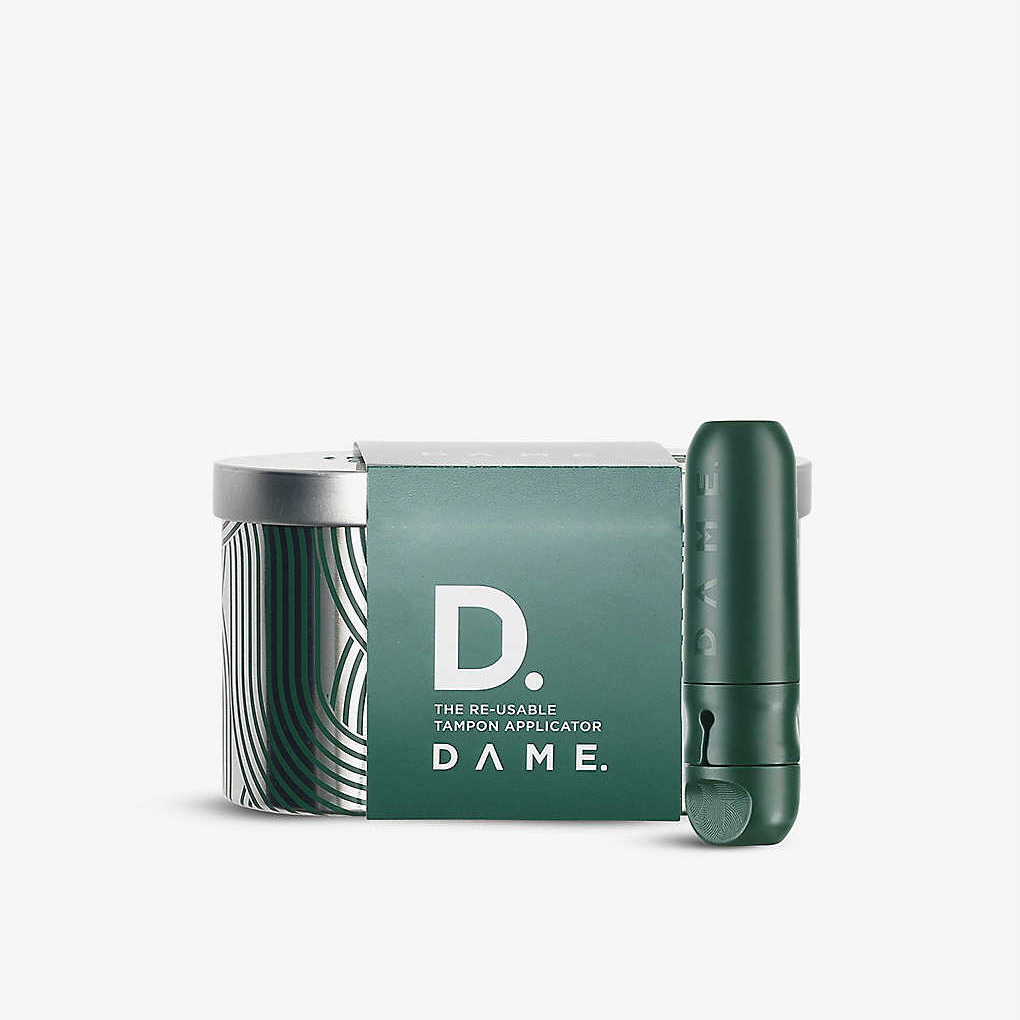 Help keep plastic pollution down by purchasing your period care products at DAME who have created the first-ever reusable tampon applicator. Made of Mediprene® by UK medical engineers, this applicator is BPA free, leak-free and self-sanitising, with Antibacterial Sanipolymers® inside the Mediprene® which act as a natural steriliser, keeping it antimicrobial at all times. Reusable for up to 10 years, interchangeable with every tampon size and ergonomic in its design, this is a one-of-a-kind period product. £17.99.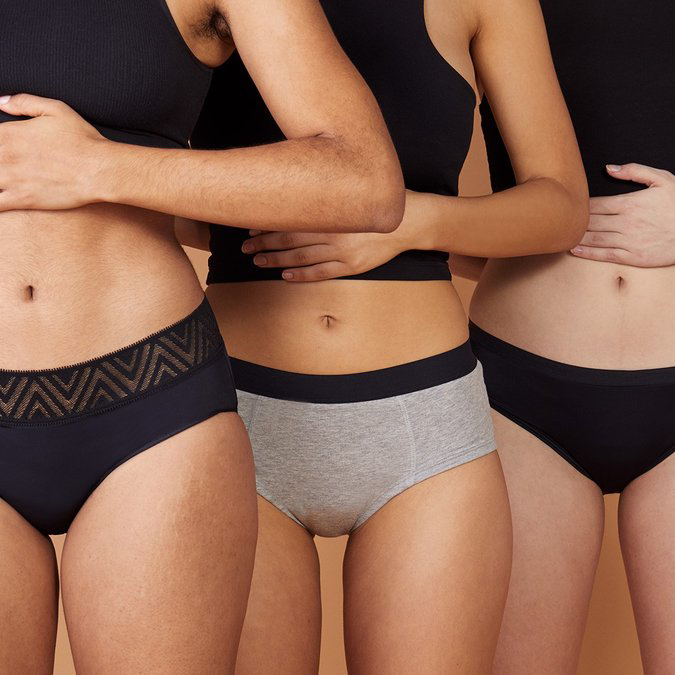 Periods are never fun, especially when an unexpected leak is involved. Why not swap your often unreliable sanitary products for Thinx's reusable, washable period pants. Holding up to 4 regular tampons' worth without feeling bulky, Thinx's undies use a moisture-wicking fabric to keep things dry, innovative technology to prevent leaks and odour and are available in a vast array of styles and colours to choose from. We love that Thinx promotes ethical and sustainable manufacturing and supports the Women Go Beyond program for their female workers in Sri Lanka. Undies from £18.67.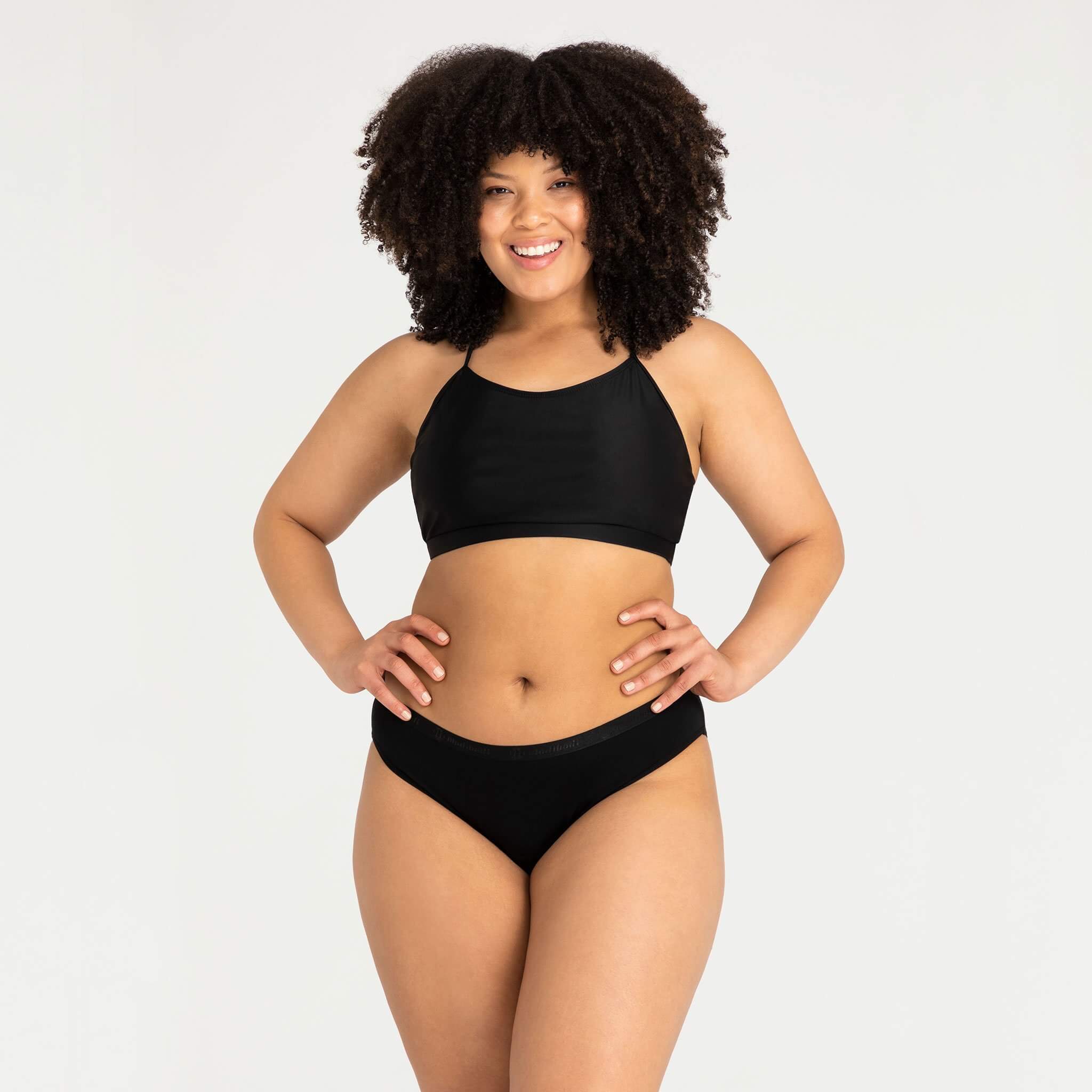 Go with the flow at Modibodi by choosing what works for you, whether super-light or maxi-24-hour absorbency, their underwear is for all. Made in Australia using washable, eco-friendly fabrics like Bamboo, Merino Perform Wool and Microfibre and a patented Modifier air Technology™ which removes odours, these undies are breathable, comfortable and ideal for not just periods, but incontinence, sweat and pregnancy too. At Modibodi, women support women, meaning a small percentage of every purchase goes towards providing period products directly into the hands of women in need. Undies from £14.50.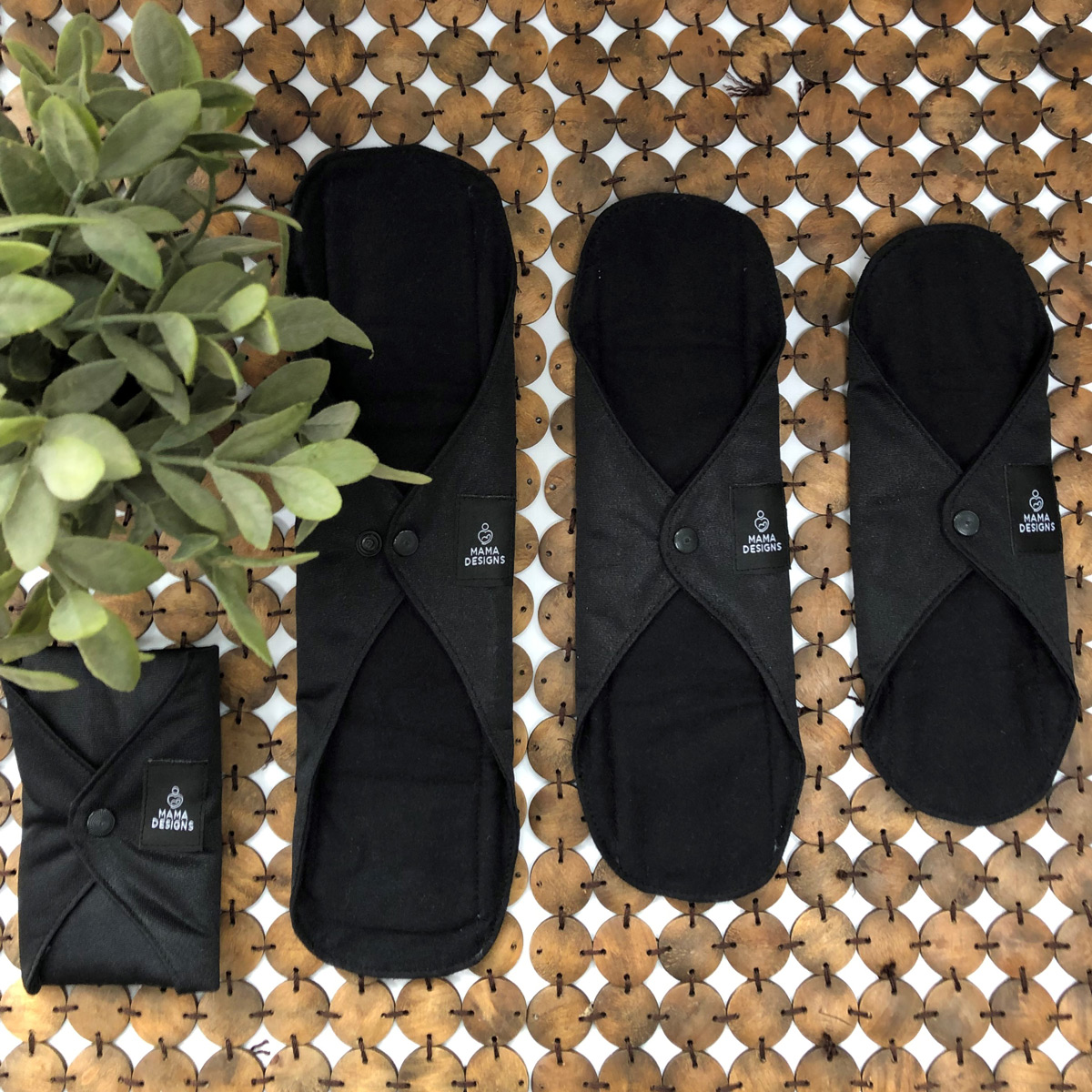 Known for their baby products, Mama Designs are also gold award winners for their reusable, washable sanitary pads. Available in 3 sizes, mini, regular and maxi, these washable sanitary pads are slim, soft and comfortable, with a waterproof backing to guarantee no leaks all day. Simply fold the wings underneath your favourite undies, fasten the poppers and wear until the pad feels full. Starting at only £13, these are not only better for the environment, but better for your pocket too. £13.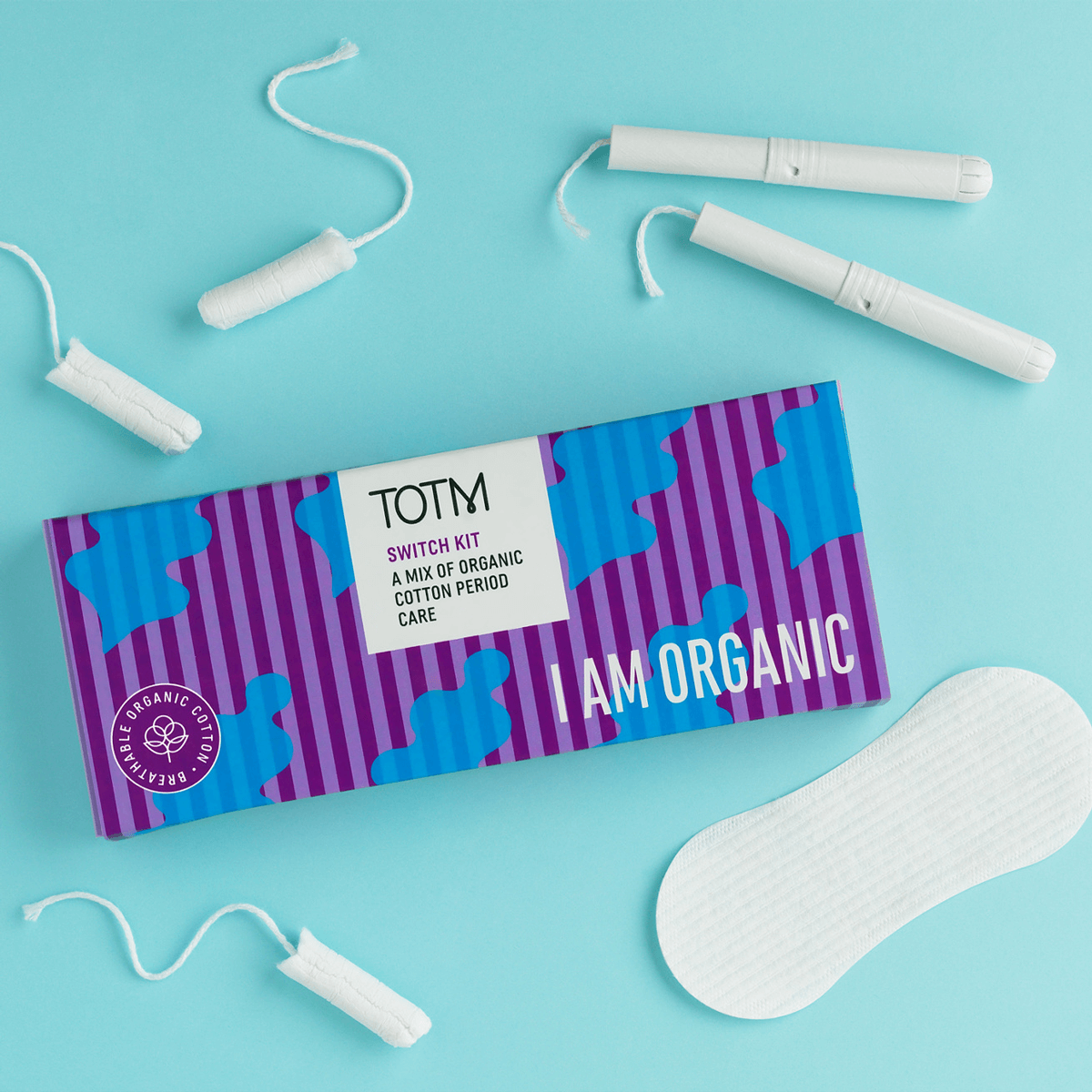 For those who prefer disposable period products, make the switch to biodegradable. TOTM's range of sustainable tampons, pads, liners and menstrual cups are free from plastic waste, fragrance, chlorine bleach, and made with the Global Organic Textiles Standard certified cotton and fully recyclable packaging. For just £2 you can try their switch kit which contains an assortment of low to high absorbency products. From £2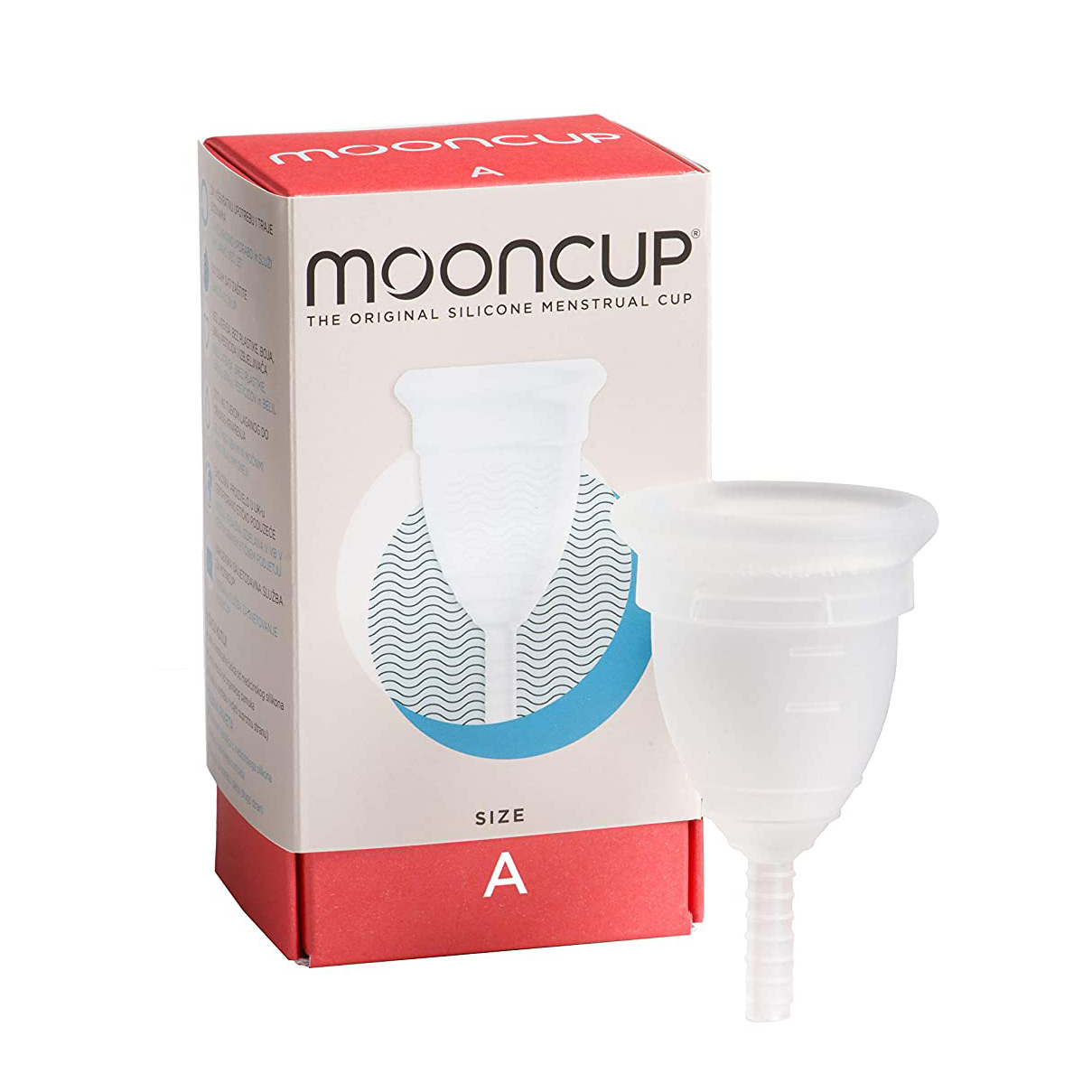 Busting the taboos that surround menstruation are Eileen Greene and Su Hardy, inventors of the now-famous Mooncup. Designed to be convenient, reliable and eco-friendly, the Mooncup is a great alternative to your conventional period products. Easy to insert, remove and clean, the Mooncup is made from soft, medical-grade silicone and is available in two sizes to guarantee the perfect fit. Latex-free, hypoallergenic and free from fragrances, the Mooncup holds 3 times more than a regular tampon and lasts up to 10 years, making it great for the body and the environment.  £21.99.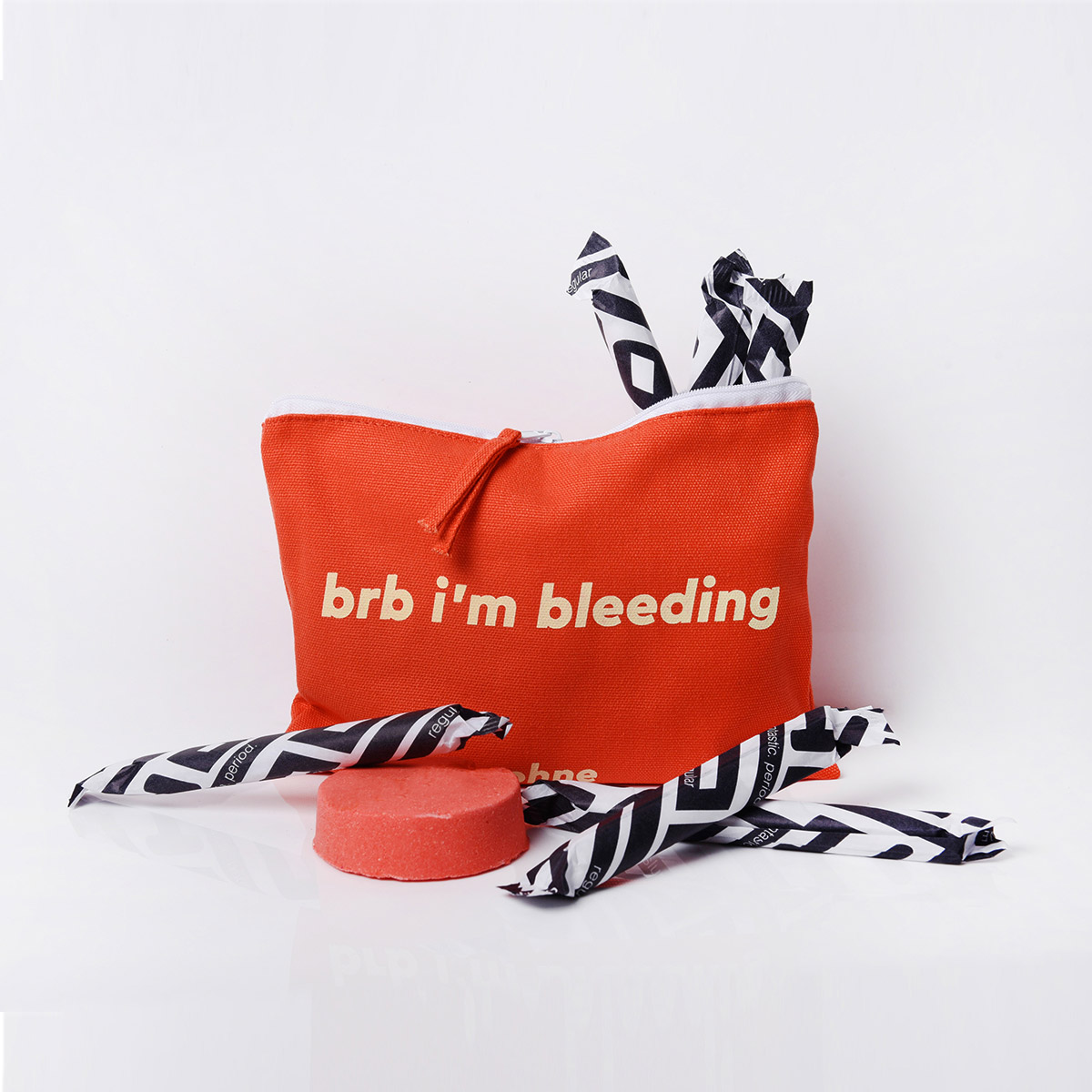 Rebranding our cycle is Ohne with Insta-worthy packaging and a range of cycle self-care products from supplement oils to chocolate, and cute tampon pouches. Choose from their range of 100% organic cotton, unscented, biodegradable naked or cardboard applicator tampons, or pads, which can be delivered straight to your door as a one-off or via a monthly subscription. Tampons are available in regular, super and supersize, while pads are available in daytime and night-time absorbencies in kit sizes 6, 9, 12.  From £4.30.