An insider's guide to the White Isle's best bits
Over the past few decades, Ibiza has become a by-word for summer decadence, whether you're a club kid looking to party hard or a rich bohemian taking a month out to lounge on a pristine private beach. But although – or perhaps because – the Balearic island has dozens of guides and blogs dedicated to its splendours, it can be pretty hard to create a decent itinerary if you've never been before.
Most of us aren't that keen on foam-filled tourist traps, but nor can we afford to float around on our own yacht. So where are the authentic gems that still capture that laid-back spirit? Which new openings are truly worth visiting, rather than being over-hyped? Our intrepid correspondent took one for the team and visited Ibiza to create a super-tight curation of five places, new and old, that demonstrate the very best of the white isle.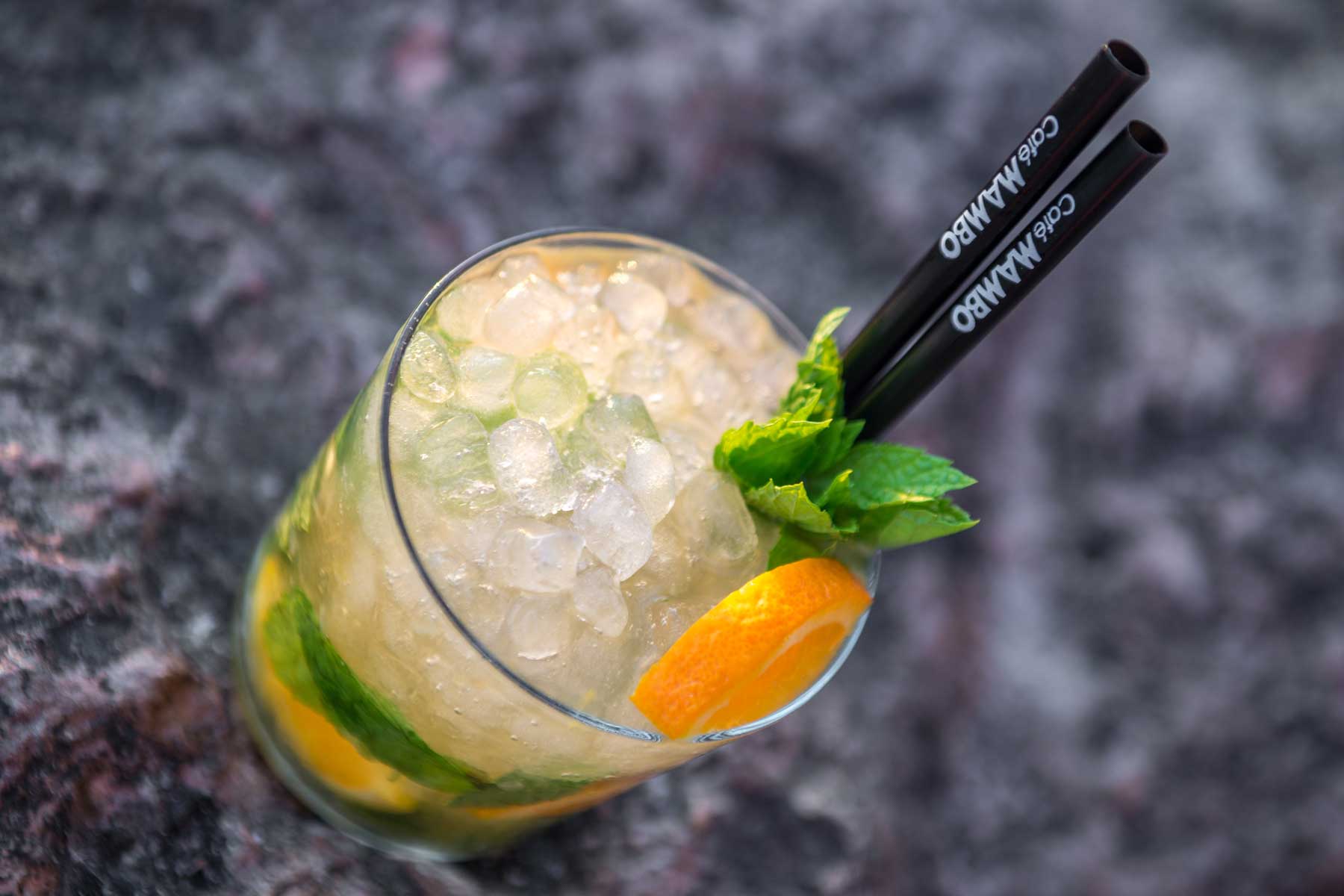 The best of the famous Sunset Strip bars. Book a seafront table for the evening and you'll get an uninterrupted view of Ibiza's most fabulous ritual, the sun slowly sinking into the Balearic Sea. There's excellent cocktails and decent food as well as banging tunes. If you get a table too close to the decks, it may be too loud for conversation, but the music's usually so good you'll want to push the chairs back and have a dance anyway. Although it's not the biggest venue in the world, Mambo also has excellent pre-parties with some of the best DJs in the world popping in – the key sets are usually around 8pm. There's usually a fire display on the beach, and Mambo's spectacular dancers hyping the corridor crowd jostling for space alongside the sunset chasers. An Ibizan institution.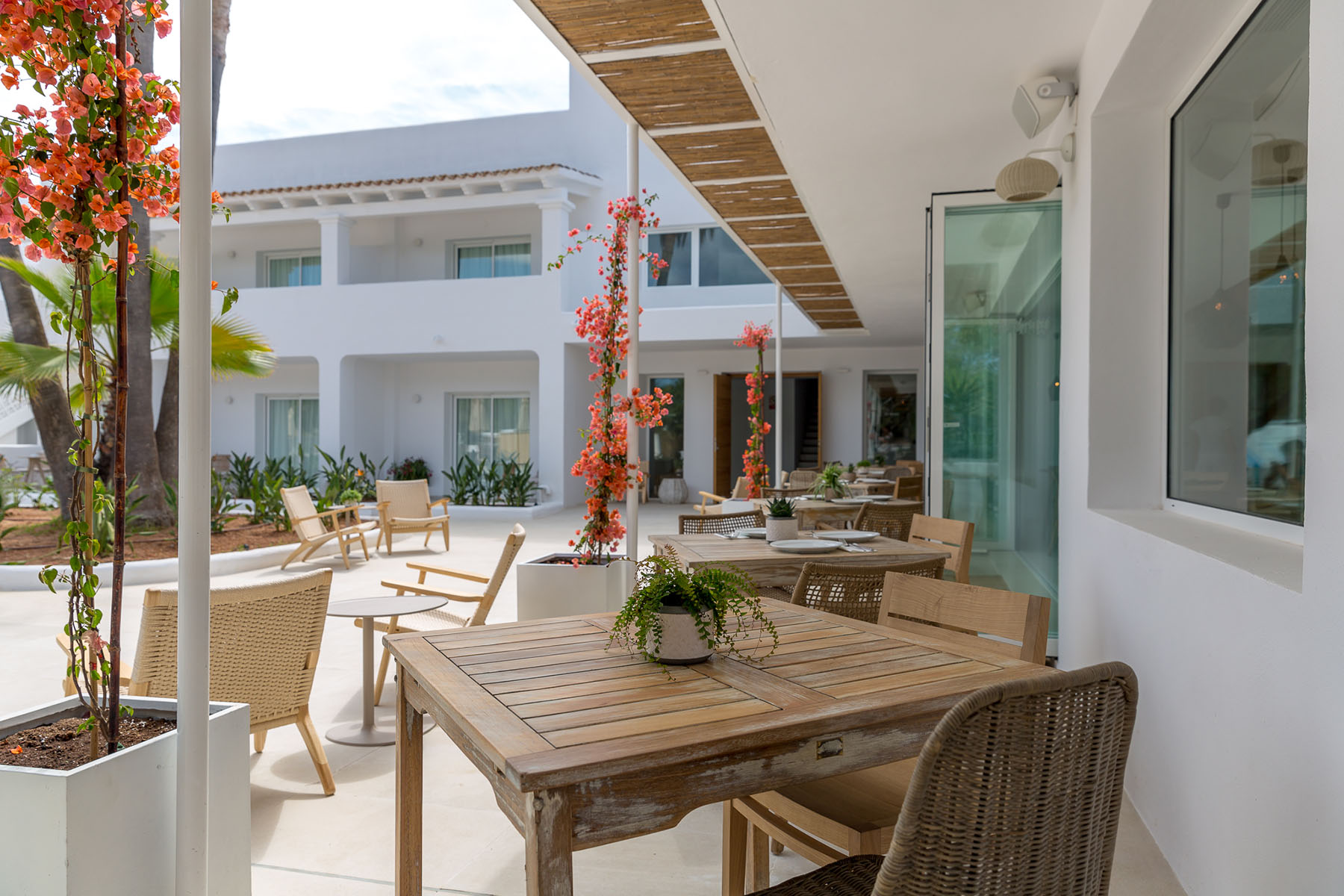 A new opening for 2018, this is one of the best hotels in Ibiza in its price range. Not having too many rooms (just 17 in total) and being 10 minutes' retreat from the hum of San An means that the hotel isn't too hectic, especially around the blissfully well-appointed pool with its huge, billowing day-beds. Also, the excellent, attentive staff are unobtrusive and efficient whether you're in Ibiza to party or not. Mimosas' decor is typically minimal and tasteful, with the main colour scheme being dazzling white alongside peach-effect wood, a pleasant mix of modern and traditional. Not all rooms have a sea view rooms or a bath, though, so if that's important, check before you book. There's a beautifully designed spa with plenty of treatments on offer. The food is sensationally good, with delicate and stunning flavours throughout the menu, and a breakfast so good you'll try (and fail) to recreate it when you get home.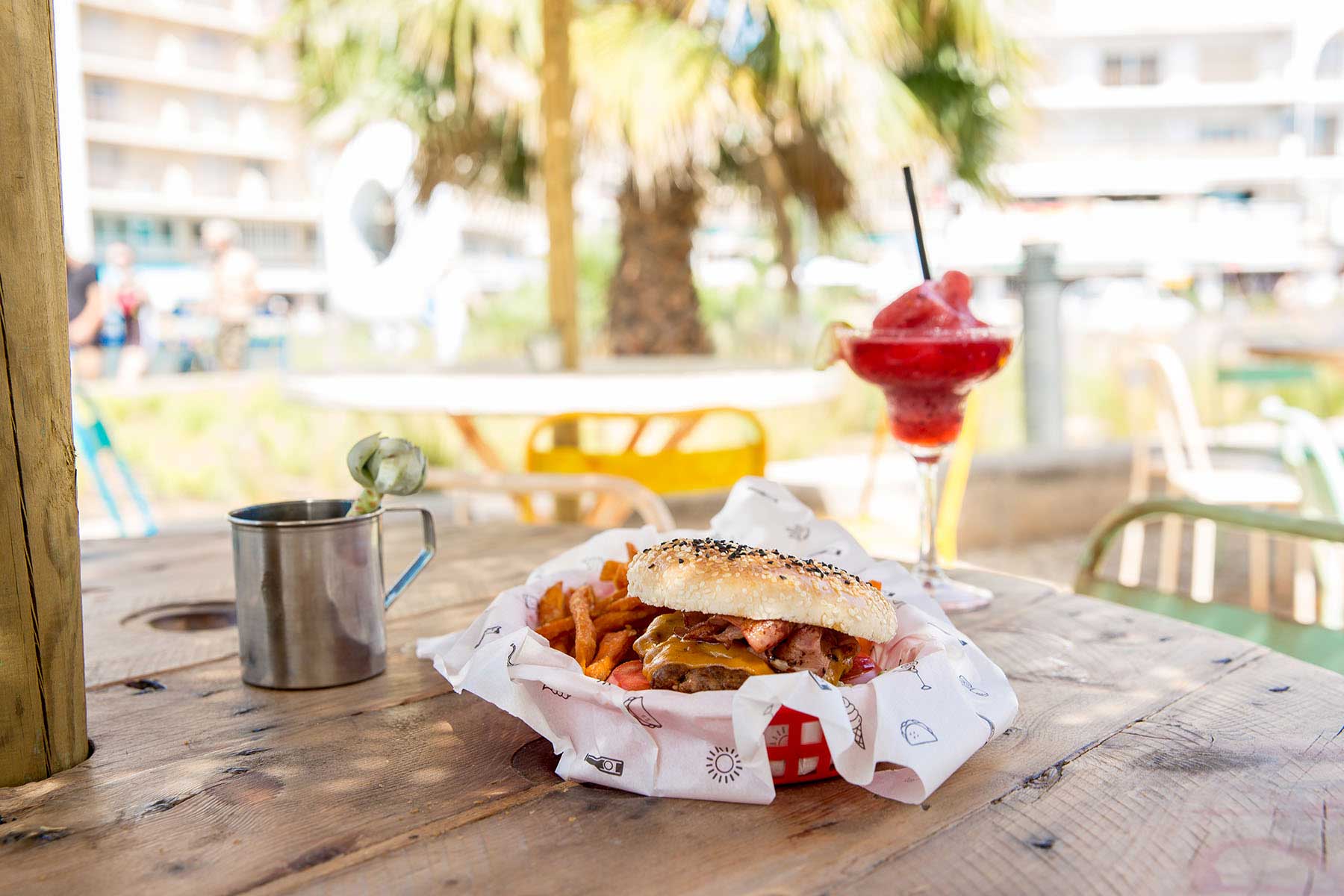 There's no need to head for the strip-lit KFC when you're running short of cash after a mad one. Right on the main San An promenade is this new street food shack which has good-value tacos, nachos and enchiladas as well as restorative cocktails including the signature frozen daiquiri. Great place for an on-budget refuel.
A particular favourite for group holidayers, or a nice romantic treat for your other half. You'll be taken on a cruise in the company of a knowledgeable skipper, with champagne to toast your very great fortune at pootling around one of the world's most beautiful places. We recommend the journey to hidden jewel sister island Formentera. Take a sip of fizz every time you see a proudly naked German man on a boat or a beach, and you'll be drunk long before you set sail for home.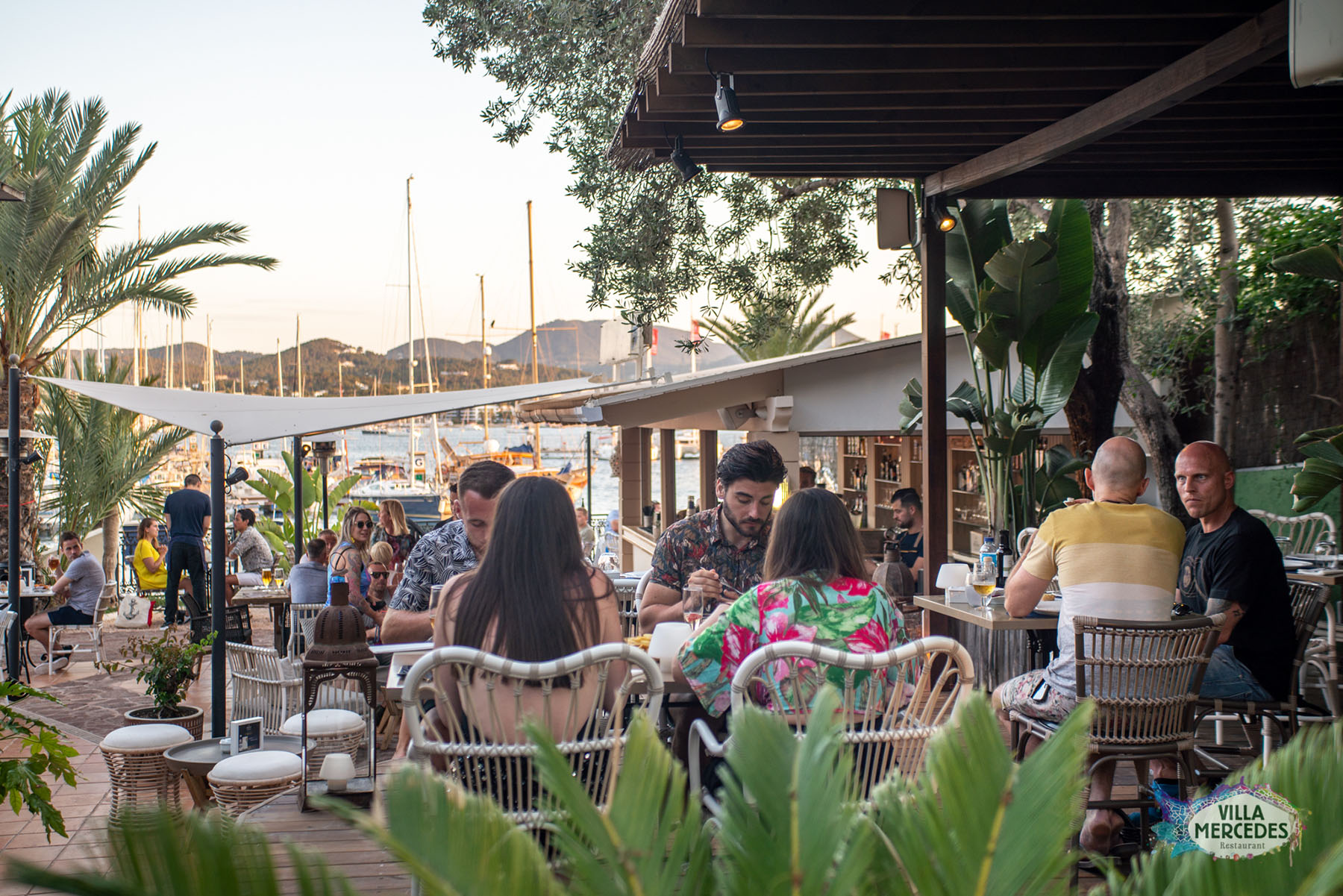 A beautifully presented, sophisticated restaurant for those who don't need heavy club tunes every minute they're in Ibiza. Built in 1901 and converted from a villa into a destination eatery, it has a lovely cocktail bar, a live stage and an excellent paired-wine tasting menu. The food is best when it sticks to the simpler dishes, but it's all about the location and Mercedes' spectacular view of the harbour.
PHOENIX flew to Ibiza with Jet2.