A Brief Guide to Entrepreneurial Success by Girl Boss, Founder and CEO of Rodial Cosmetics, Maria Hatzistefanis
Spoiler alert – it doesn't happen overnight 
Interview Hannah Kane
Photographer Charles Moriarty

Maria Hatzistefanis is a force to be reckoned with as she breezes into the PHOENIX studio dwarfed by a garment bag containing an oversize, freshly-dropped-in-store Balenciaga faux fur coat in an arresting shade of blood orange. She's incredibly petite, toned from regular workouts at dawn, and naturellement she arrives with her hair and makeup camera ready, in need only of touch-ups. Flanked by two publicists and a social media girl, she gives a cursory glance to the rail of spring-summer fashion called in by our stylist and decides not to try anything on. After a few shots she tells our photographer Charles Moriarty (who is well known for his portraits of artists such as Amy Winehouse) to change the lighting from natural daylight to the studio lamps. We get the impression it's Maria's way or the highway, but at PHOENIX we love a woman with a clear vision of how she wants to be portrayed and no egos were bruised.
Her book, How to be an Overnight Success is an engaging first person account of the "challenges and difficulties, breakdowns and breakthroughs, victories and frustrations" she's faced in the 20 years, from taking the company from tiny back room operation funded with £20k of personal investment and anecdotal all-night packing sessions to fulfil Christmas orders, to the global brand it is today with over 20,000 stockists in 35 countries including major department stores such as Harrods, Harvey Nichols, and premium beauty retailers such as Space NK in the UK. Ten years after founding Rodial she successfully launched sister brand NIP + FAB aimed at a younger market, with products containing just one hero ingredient to keep the price point affordable. 
It's important to ask yourself one question: 'What is the worst thing that can happen?' Sometimes we are petrified of failing, but taking risks is everything to our success 
Born and raised in Greece, Maria grew up obsessed with international fashion magazines from the age of seven, poring over the latest trends. A self confessed beauty junkie, she regularly concocted her own lotions and potions as a teenager. After studying English at the University of Athens, she pitched feature ideas to teen magazine Seventeen and impressed its the editor-in-chief enough to wangle herself a column. Then, a summer vacation to New York changed the budding journalist's life forever – "I was in awe. The buildings, the energy, the people." She knew she had to move there and enrolled on the MBA at Columbia Business School. "Living there made me realise that anything and everything is possible," she says.
To pay back the tuition fees she went knocking on doors on Wall Street, and was eventually offered a position at Salomon Brothers in London. She moved city with Stratis, her then boyfriend, now husband, who went on to co-found Rodial with her – initially as a silent partner, before joining as full time Chief Financial Officer when the business took off.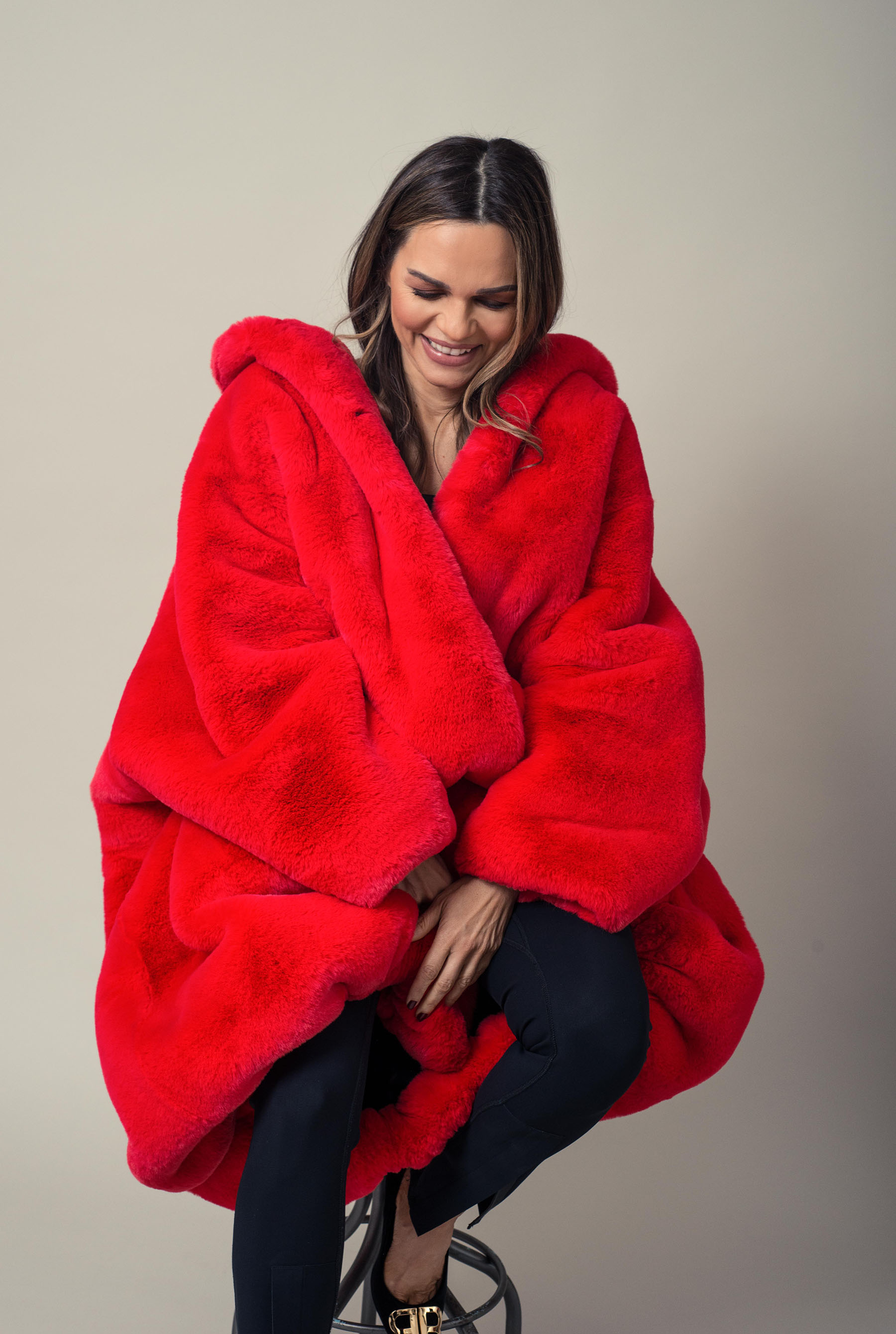 After working in the City for two years, the novelty of a hefty monthly paycheck and shopping in Prada wore off, not to mention the endemic macho culture of banking. "I wasn't loving my job or my life anymore." She "mentally checked out", stopped working late nights and weekends, and "shock horror" actually took her annual leave. A few months later she was fired, a challenging time that ultimately gave her the impetus to start her own beauty brand. The company name Rodial was derived from the Greek word for pomegranate rodi, the fruit was not only a superfood ingredient at the time but also had a special place in her heart from eating the ripe fruit as a child in Greece. Maria morphed it etymologically into 'Rodial' to make it sound more chic and French, and voila, the brand was born. She saw a gap in the market for products that could mimic cosmetic procedures, and gave her products evocative names such as 'Snake Serum' which harnessed the synthetic peptide Syn-ake which claims to have the effect of temporarily freezing muscles in a similar vein to Botox, 'Bee Venom', as well as the fantastical sounding 'Dragon's Blood' (actually a kind of tree sap). 
How to be an Overnight Success delves into Maria's savvy and intuitive use of business strategies such as public relations, celebrity endorsements, designer collaborations, social media nous (her personal Instagram account @mrsrodial has amassed over 1 million followers), as well as building a personal brand style and staying motivated (she says coffee helps, referring to it as "liquid ambition"). After the shoot wraps, we sit down to ask Maria to elaborate on a few of the key points of what it takes to make it in the cut-throat world of business. "This is the fun bit," she smiles.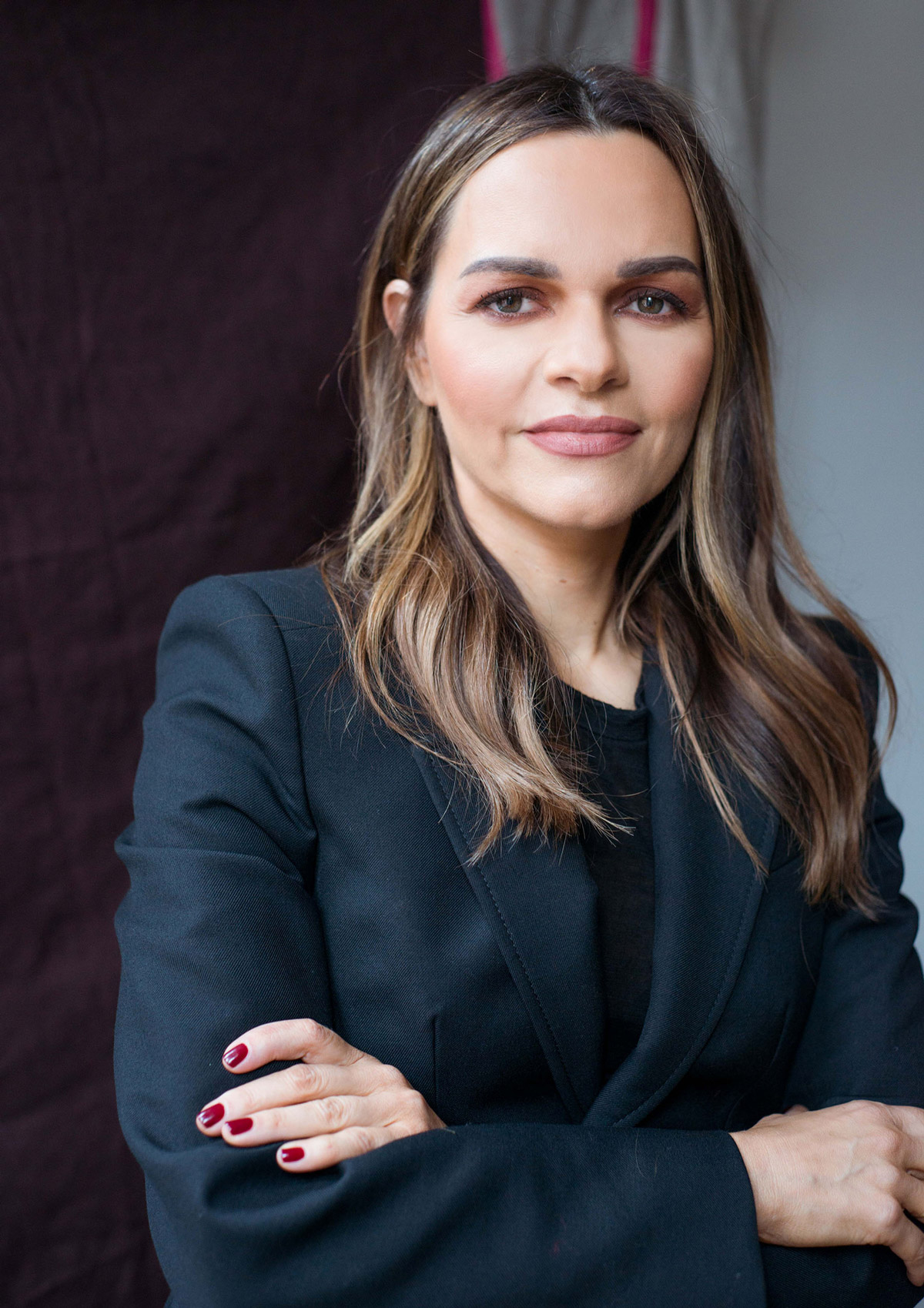 1. How to be a risk taker 
"It's important to ask yourself one question: 'What is the worst thing that can happen?' Because I feel sometimes we do not take the risk, whether that's starting a new job, starting a new business or launching a product, because we are not sure whether it's going to be successful. When you define what is the worst case scenario and ask again, 'Can I live with this?' and if the answer is 'Yes, I can live with this scenario', then you should go ahead and do it. I feel sometimes we are petrified by the fear of failing, and that's why we stop taking risks, and taking risks is everything to our careers, our success, to moving on and becoming better."
2. Dealing with failure
"I've had a lot of failures – when I started I was probably one of the few beauty companies that did not manage to get investment to start my business, even though my background was in finance – what a major failure! It took me five years to launch my first ever successful product, I had products already but they were not that great, and there have been stores that I wanted to get my products in and I failed to get them in, and there are still stores that I want my products to get in, and I'm still working on it. 
Any successful person who says to you: 'I am successful every single day of my life' is lying because we all go through what we call failures, but the point is: what is the lesson that we learn from every experience. I used to get very upset when I failed at something or I would get a rejection. Now the way I see this is: what is the lesson that this failure is teaching me? What do I need to improve? Should I change my course of action? It's all about welcoming the failures, taking a learning lesson, and then moving on. I try to see failures in a more positive way. 

3. Managing stress
I do try to start my day with a very empowering morning routine. I try to have an hour to myself: I wake up at 5.30am or 6am in the morning and try to have an hour where I get my mindset on what's coming up, whether it's about how to motivate my teams, what are my personal objectives for the day, and I also like to have an intention for the day.
Starting with that makes me calmer, so whatever problem is coming I am centred and balanced, and I know what's coming up. I think this is really important now: stress comes to us at different times of the day and from different formats. When a lot of stressful things are happening at the same time, what I try to do is to prioritise and say, "What is the number one priority right now that I need to fix?" and I start with that. I leave everything else behind: prioritising and knowing what's important now is a great way to manage stress.
4. How to be productive
"Have you ever heard of this book Eat That Frog? It's the book that says: if you have to do something that you're not excited to do, then the first thing you do in the day is 'eat that frog'. Deal with the most uninspiring, challenging, boring tasks first thing, and that will give you a sense of achievement that will push you to move on and to do the most exciting things after. I do try to deal with admin, or things that I'm not excited to do first in the morning, and then the day flows better.
5. Trusting your instincts
"I always go with my instincts, especially when we're hiring new people. I find there are so many great and qualified people out there, but at the end of the day you need to be able to have the right fit, and be together as a team. Whether it's hiring people or working with external consultants, or any business interaction, there has to be a fit, and there has to be an instinct. Instinct has really helped me over the years to just have the right team around me."
How to be an Overnight Success is available via Amazon priced £8.79 for hardcover